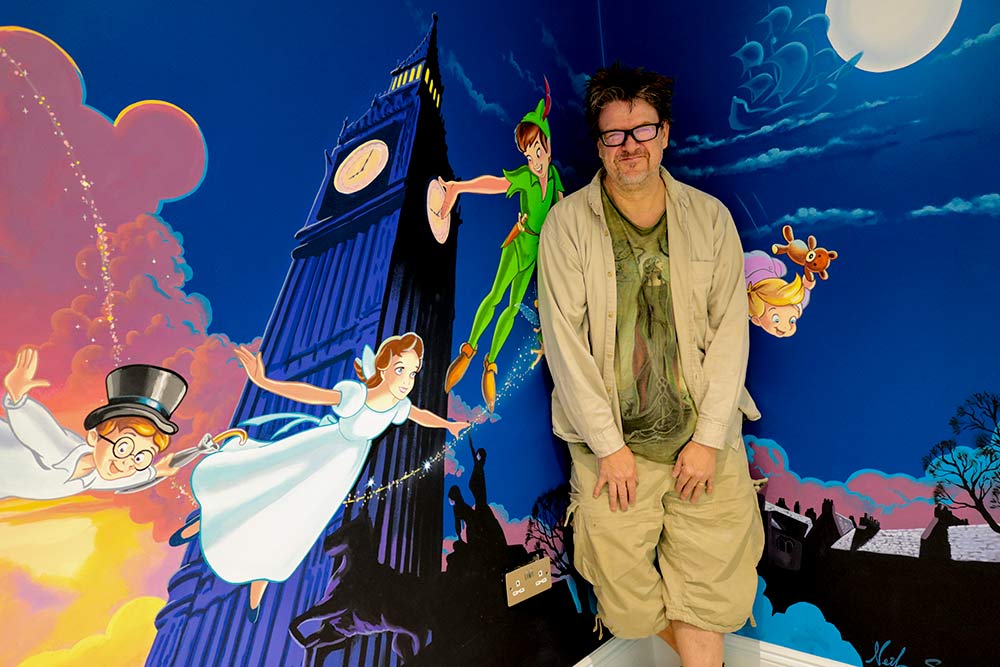 Hi, my name is Neil and I am a mural painter, artist and illustrator, painting fabulous murals professionally since 2002, twenty years and counting :)
Based in a quiet little corner of Devon, I'm happy to work locally, nationally and internationally, with artwork appearing all over the UK, as well as the USA and China.
If you like my work and think I can help with your mural painting or decorative artwork project, please get in touch for a chat, I don't charge for talking and I'm always happy to discuss ideas.
HAND-PAINTED MURALS
I provide a bespoke hand-painted mural service, which includes children's murals, home and garden artwork, commercial murals for business and public murals for the wider community. You are invited to view my portfolio in the various galleries on this website, they present a cross section of the murals I have painted over the years.
In my home life I'm married with two young children who are growing up fast, we all live in a little house in the south west of the UK and, as well as now raising a family, I'm here to paint fabulous artworks for anyone with a seed of an idea or a dream. There are possibilities to suit most budgets, so I'm sure to be able to create something you'll love at a price we can agree on. Thanks for your interest and I hope to hear from you with your project idea soon.
Have a colourful day :)