Interestingly, the house itself is in an Edwardian style built around 1900, designed by the architect whose most famous works were the remodelling of the principal facade of Buckingham Palace, the main building of the Victoria & Albert Museum, together with Admiralty Arch.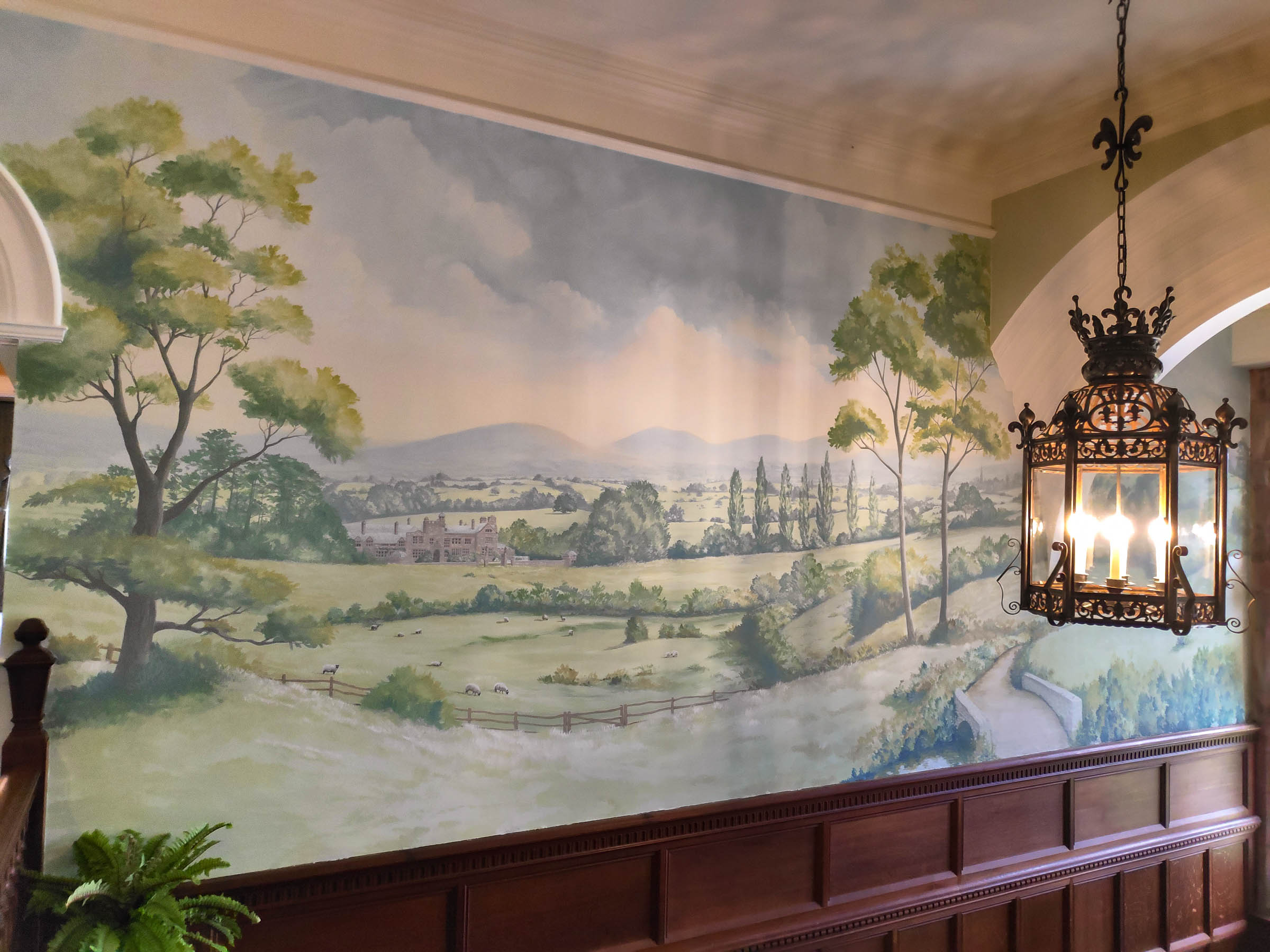 Shropshire landscape muralled in a watercolour style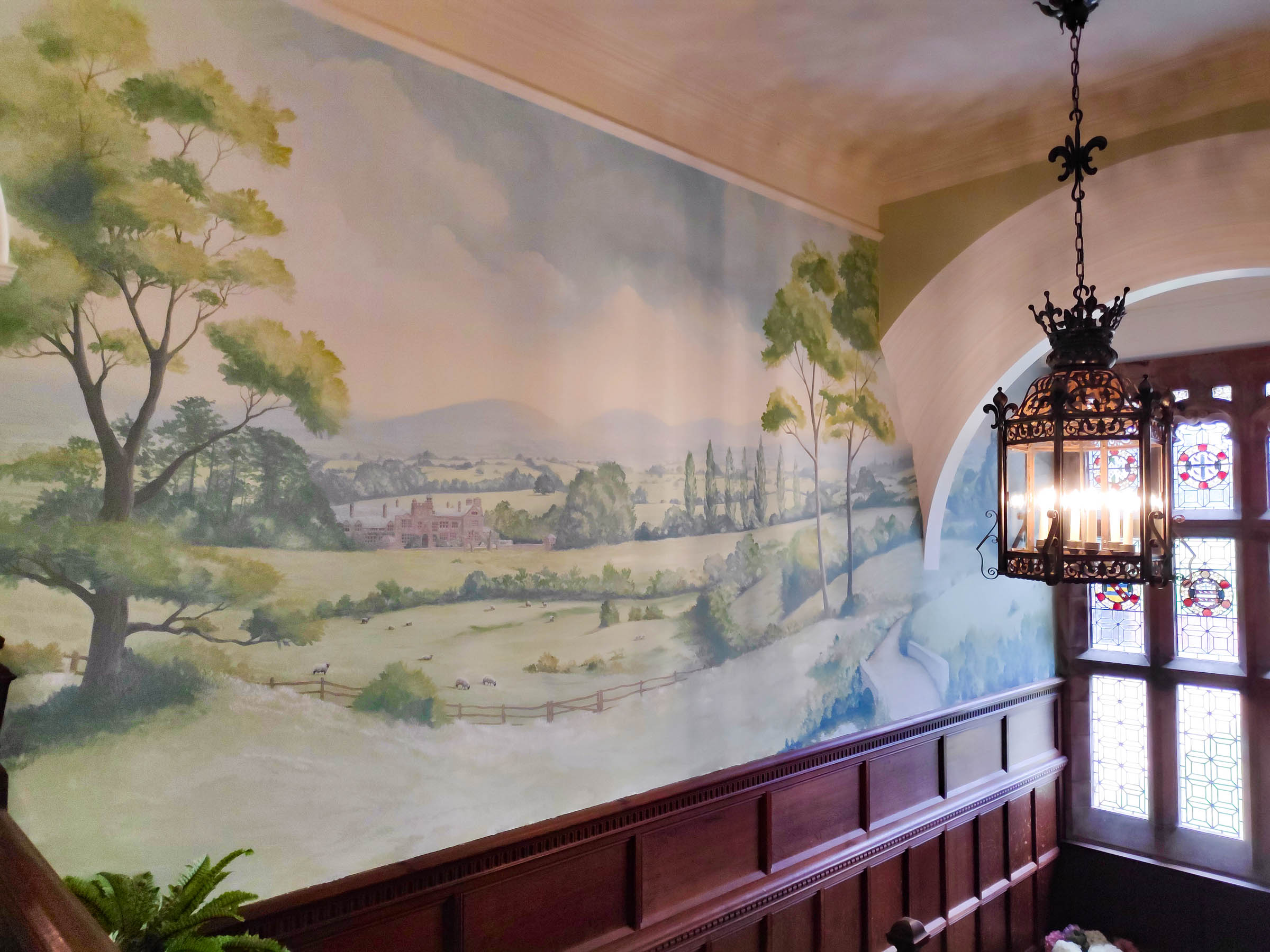 Mural beside a grand stairway and window.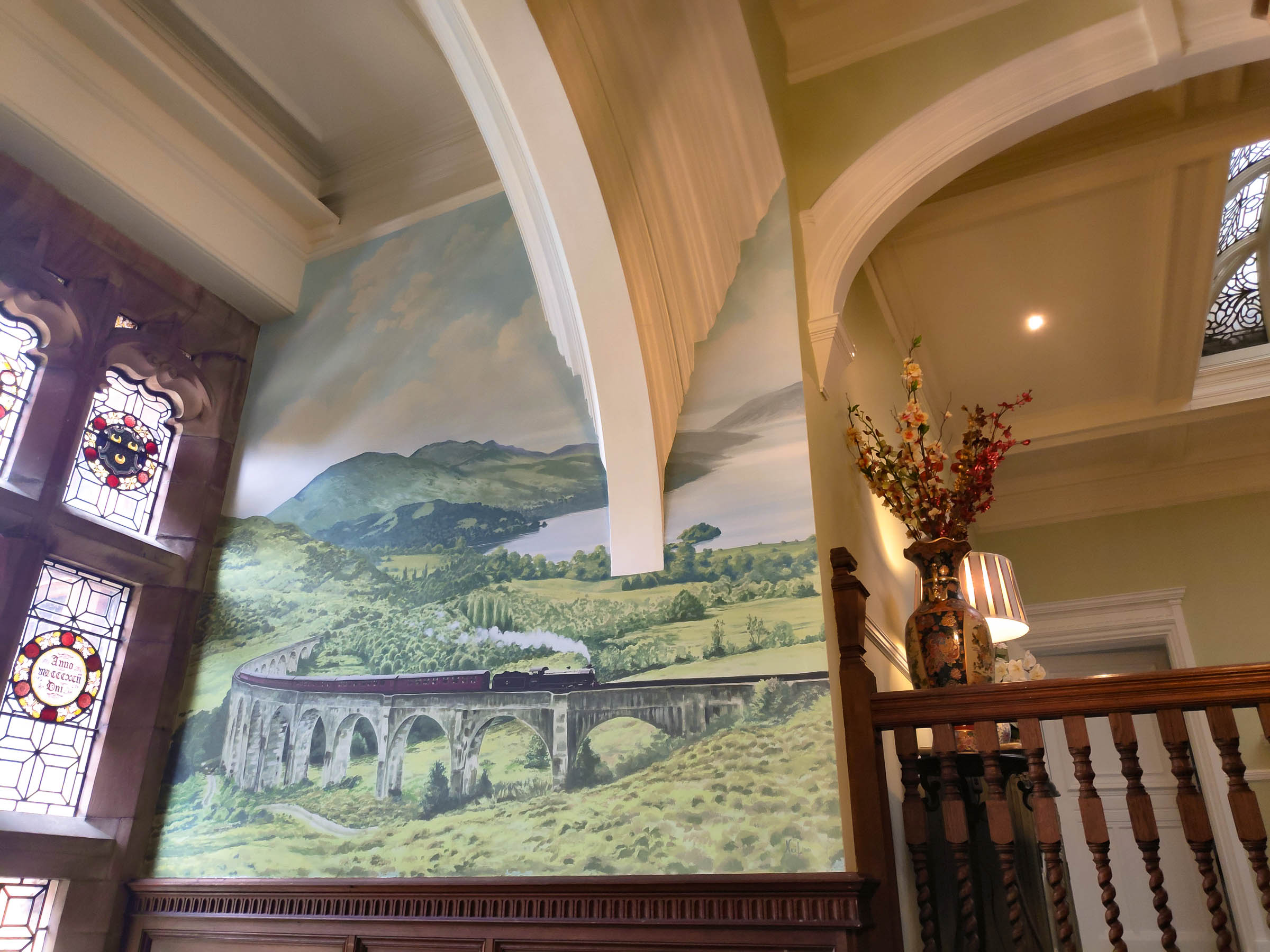 Hogwarts Express making an appearance in this Scottish Glens scene painted on the facing wall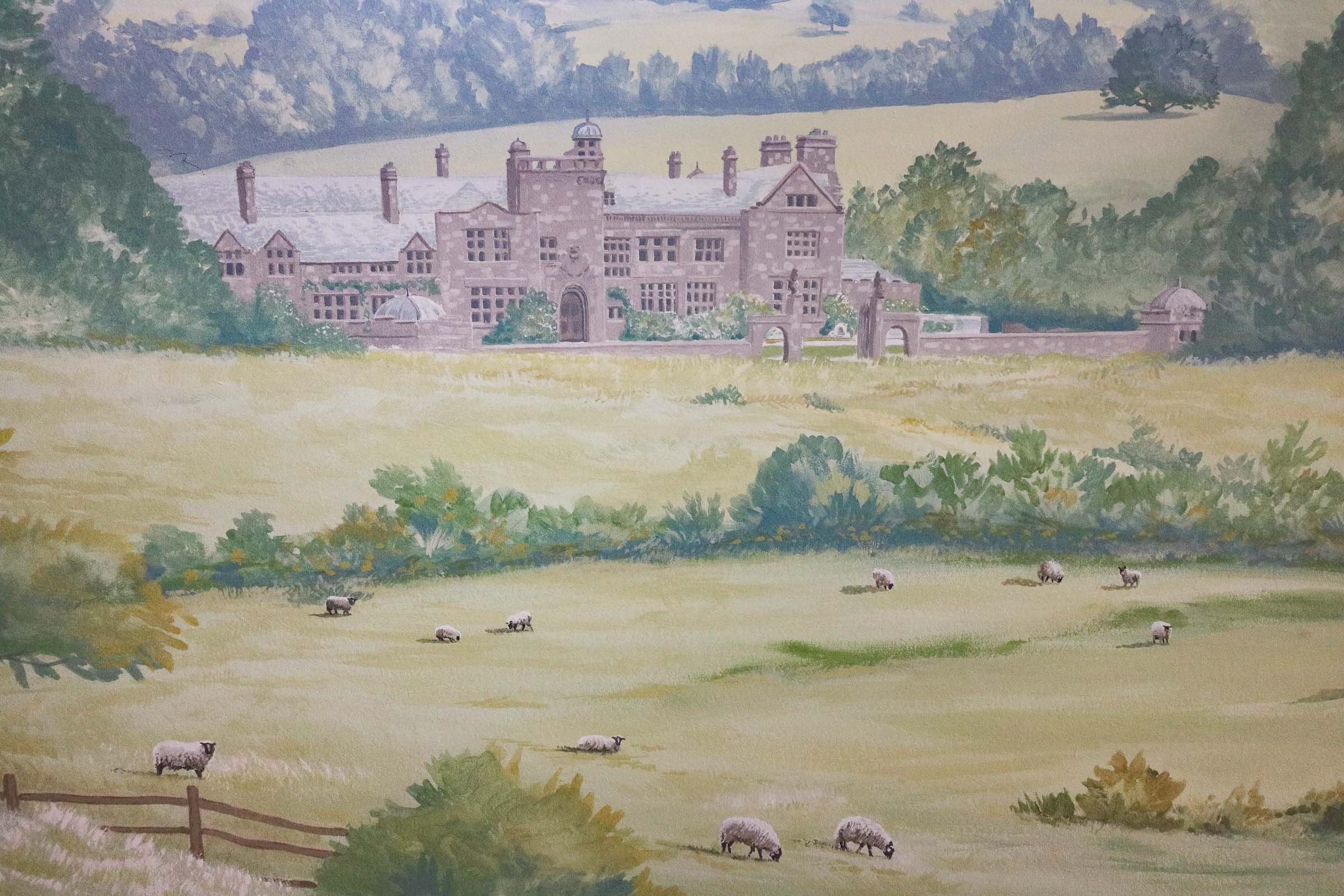 Pevery Hall itself painted in an understated way as per the request of the owners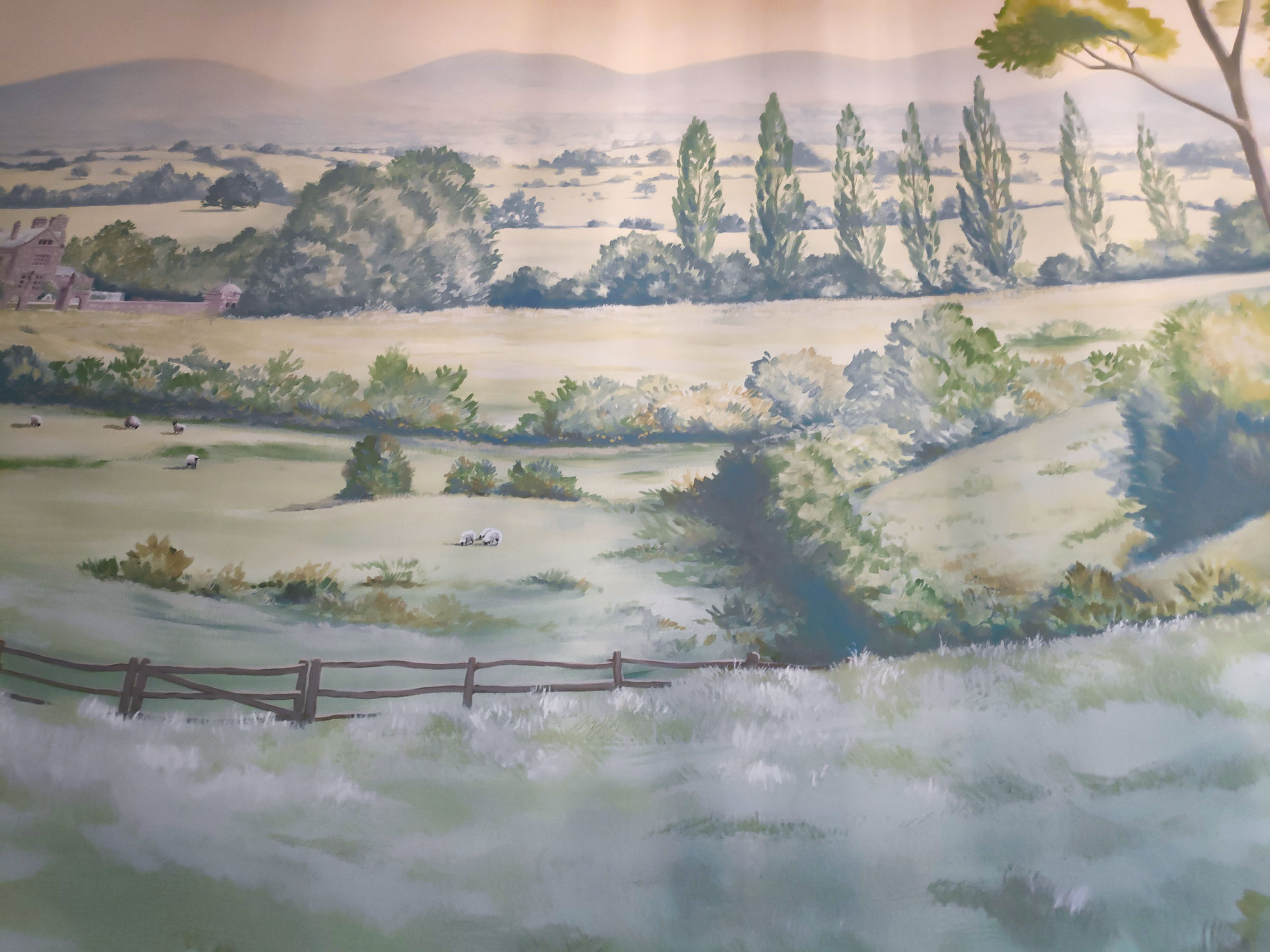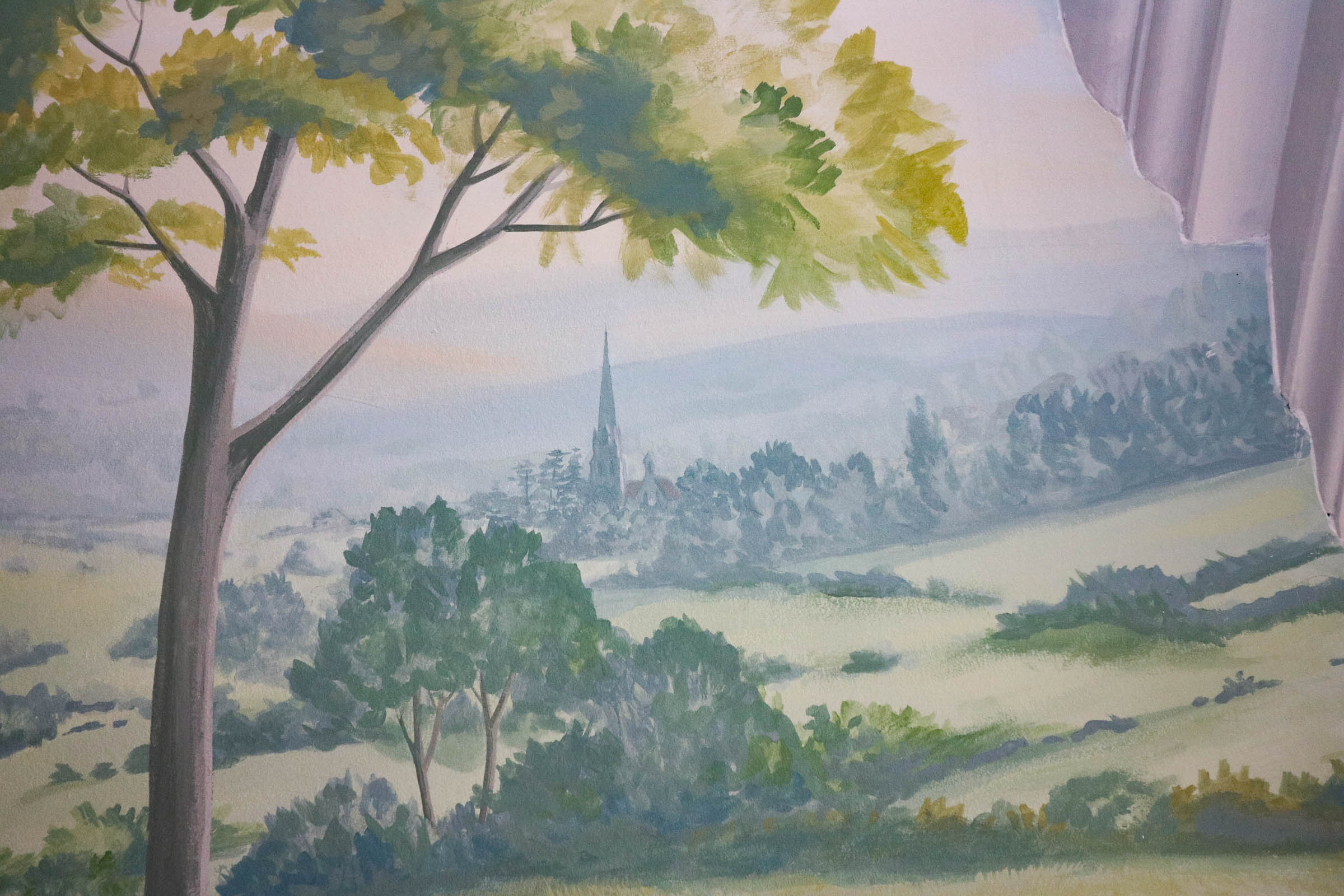 Local church adds a touch of beauty into the scene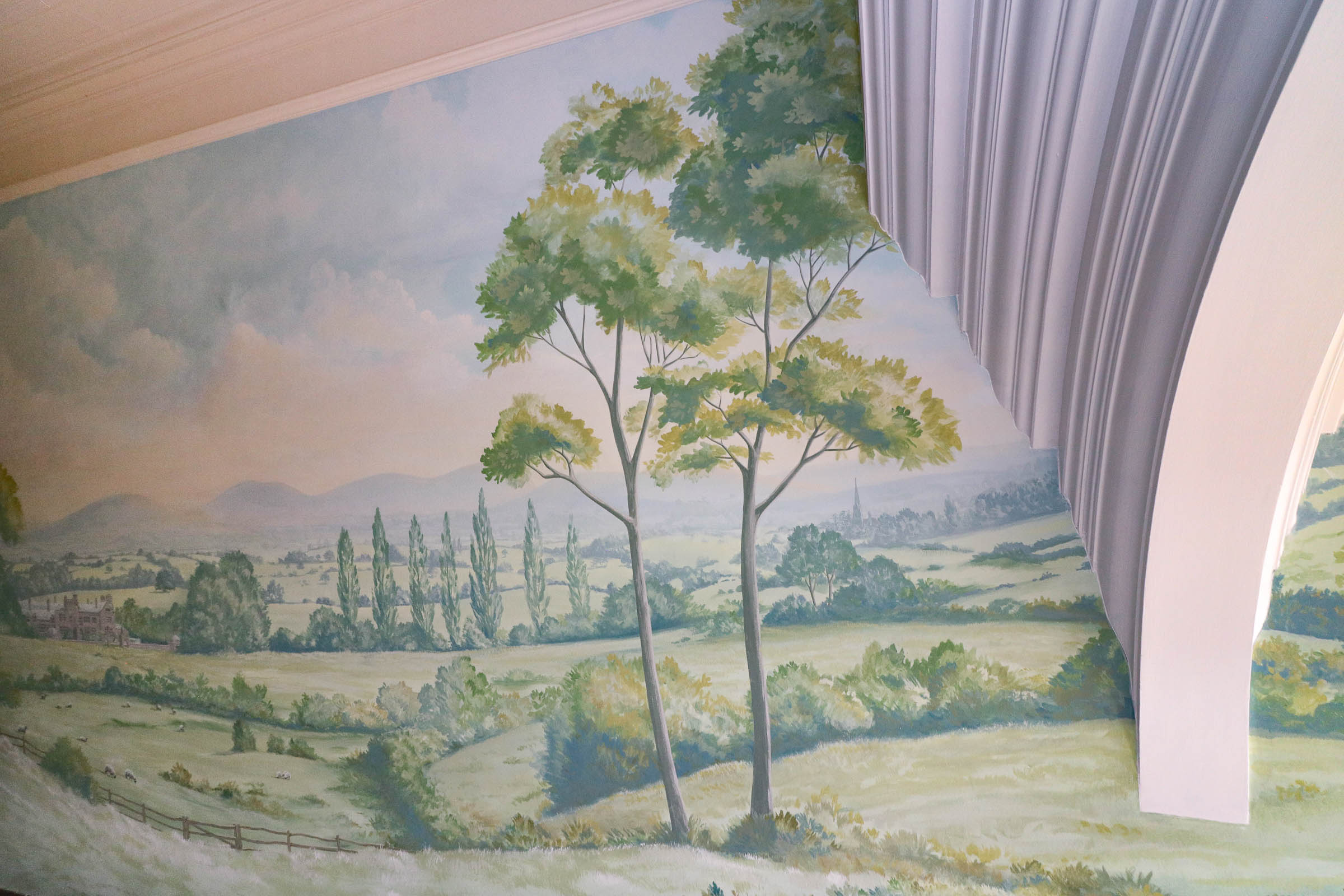 Mural was neatly painted up to this enormous grand old arch, which I also painted, it was a dark green before.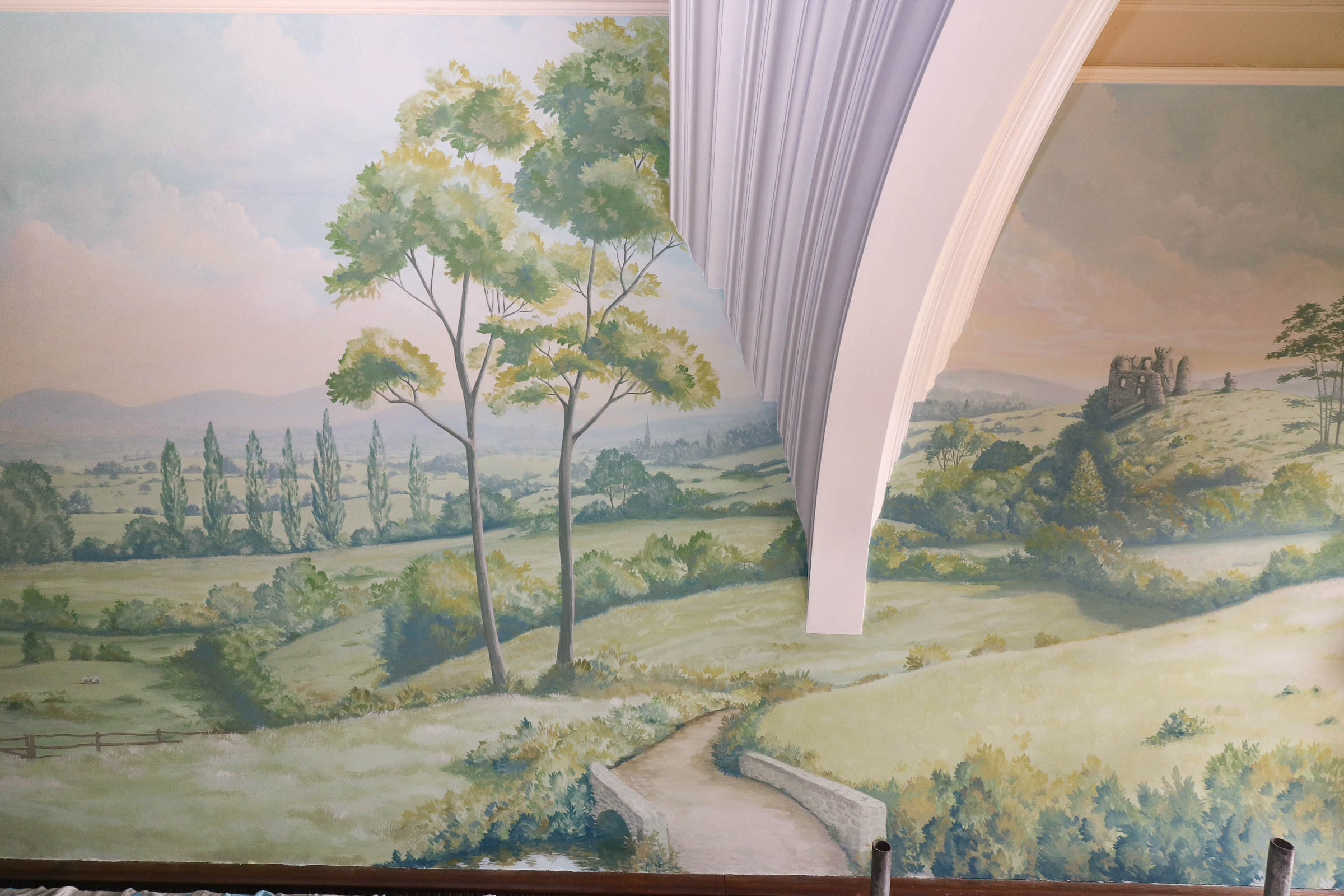 More details and close ups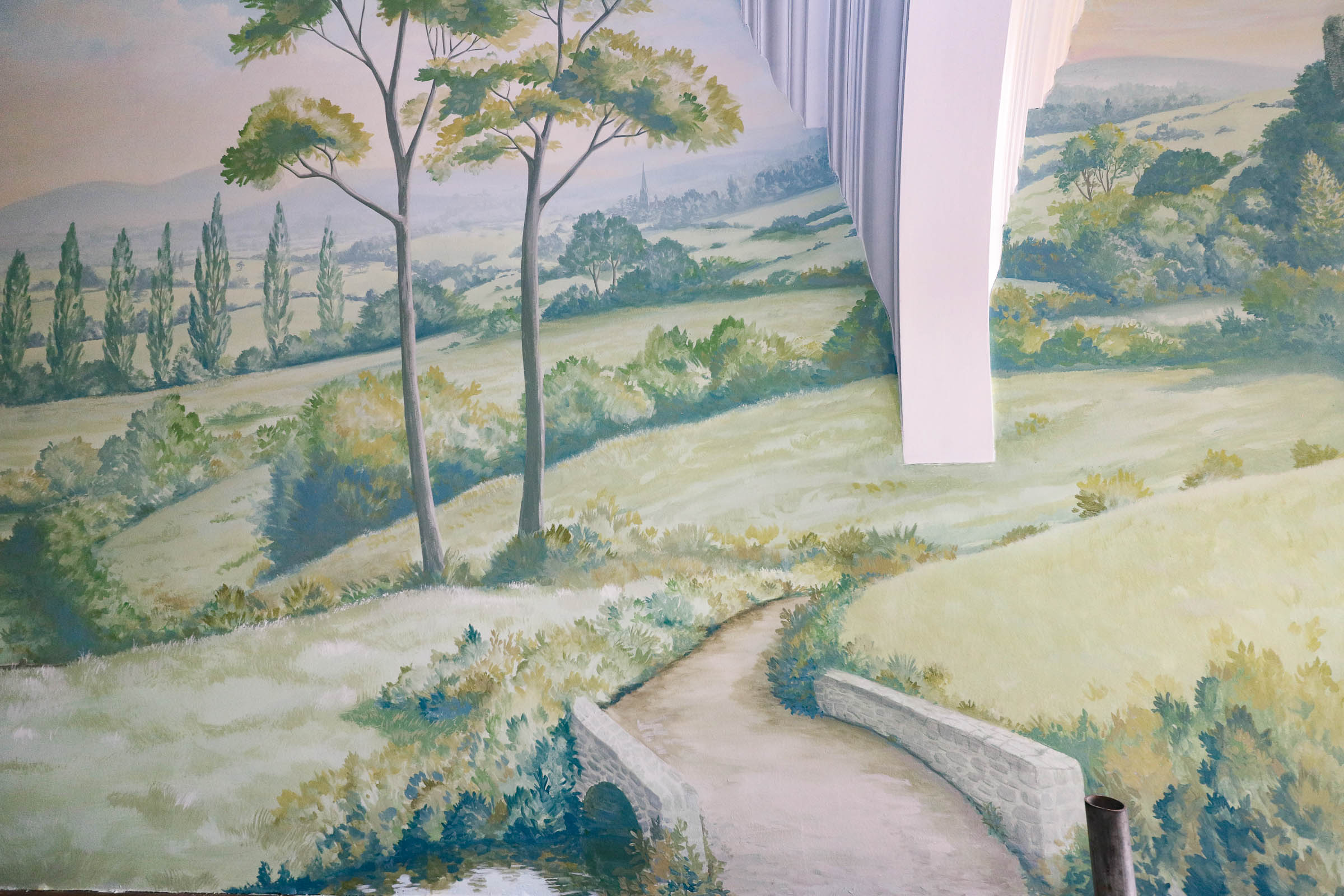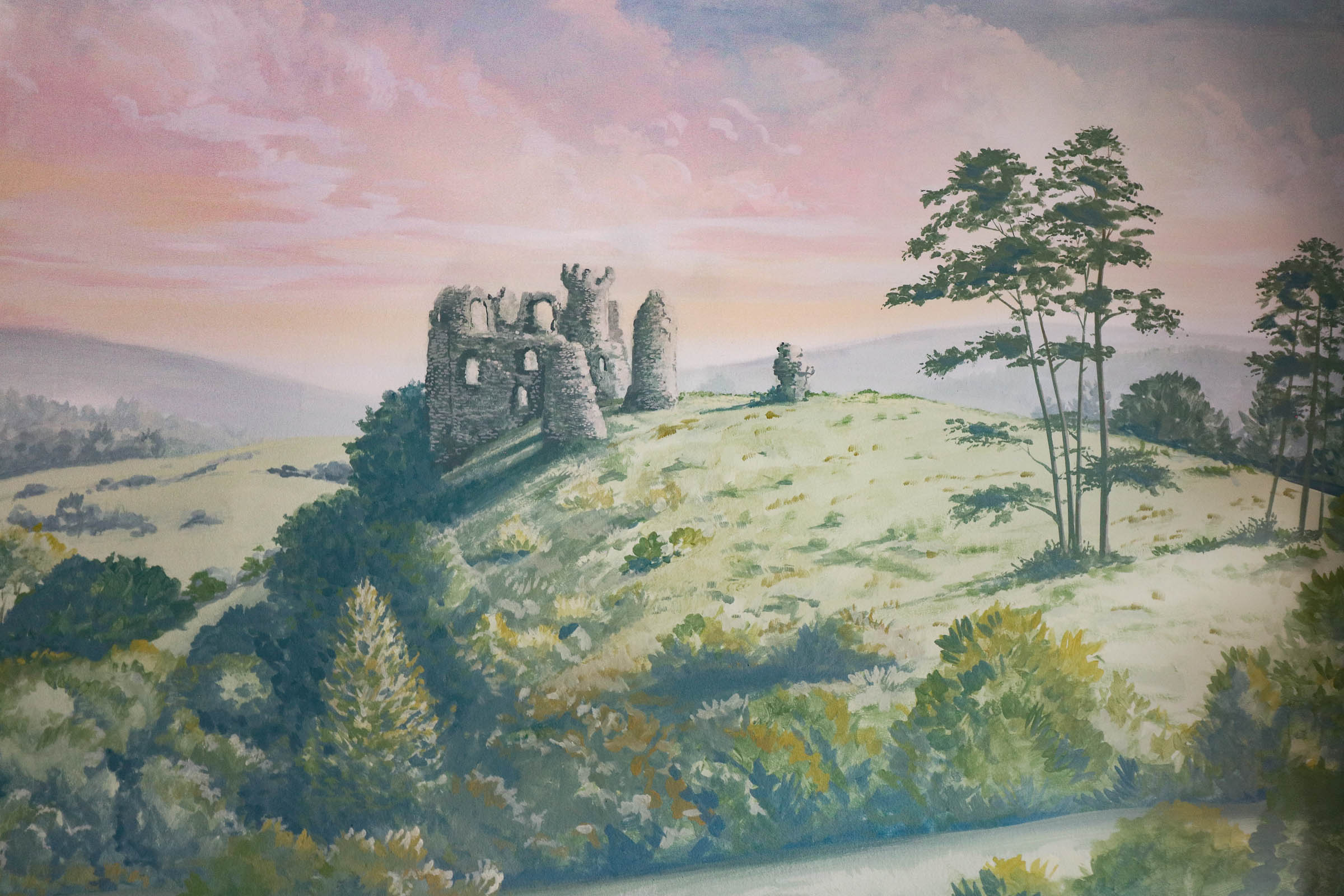 Shropshire ruin, based on local 'Clun Castle'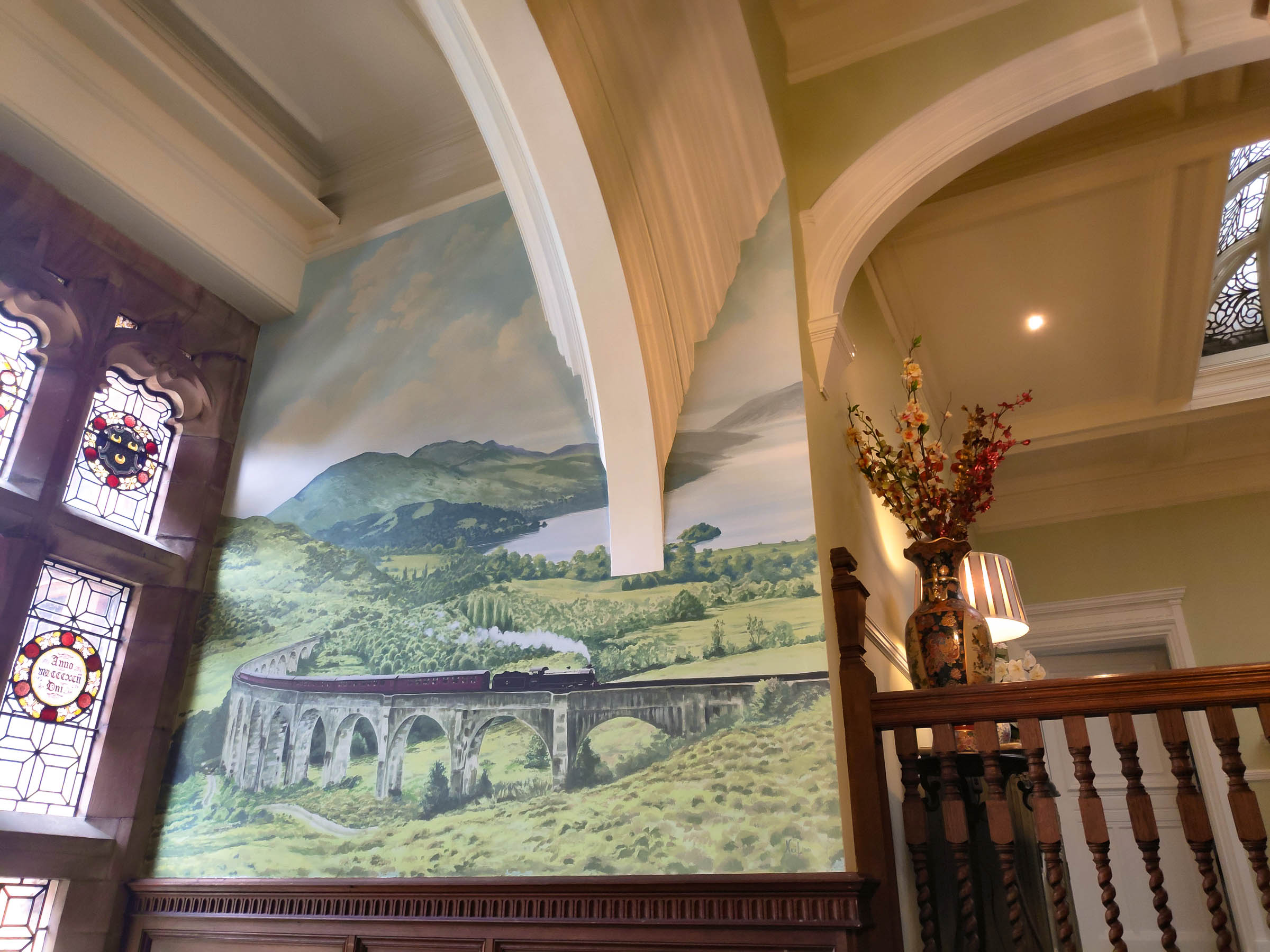 Opposite wall on the stairway features an iconic scene of Glenfinnan Viaduct and the Hogwarts Express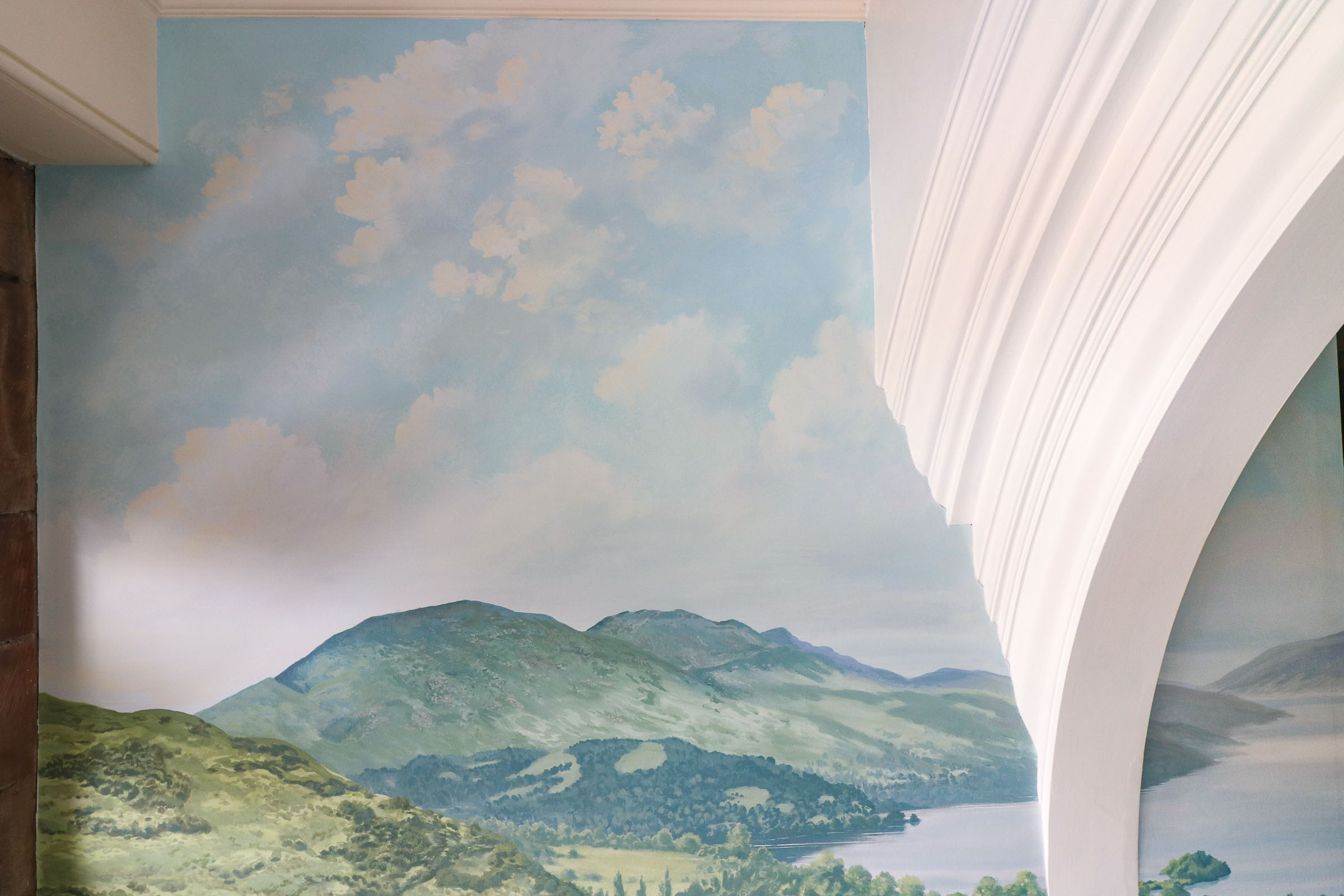 Puffy clouds over the Scottish Glens
^ Yep, it's up there ^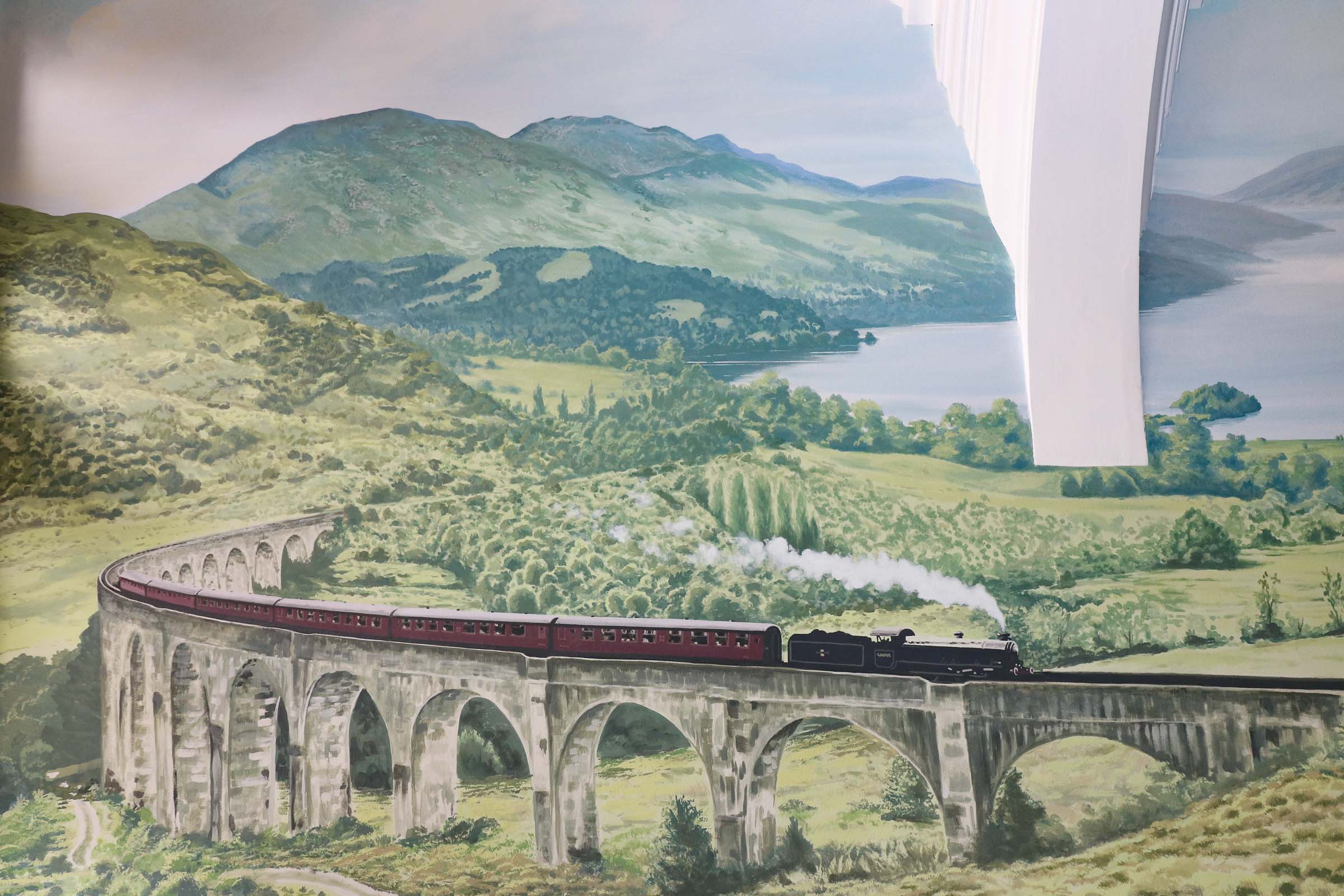 Pevery Hall Glenfinnan Viaduct and "Hogwarts Express" mural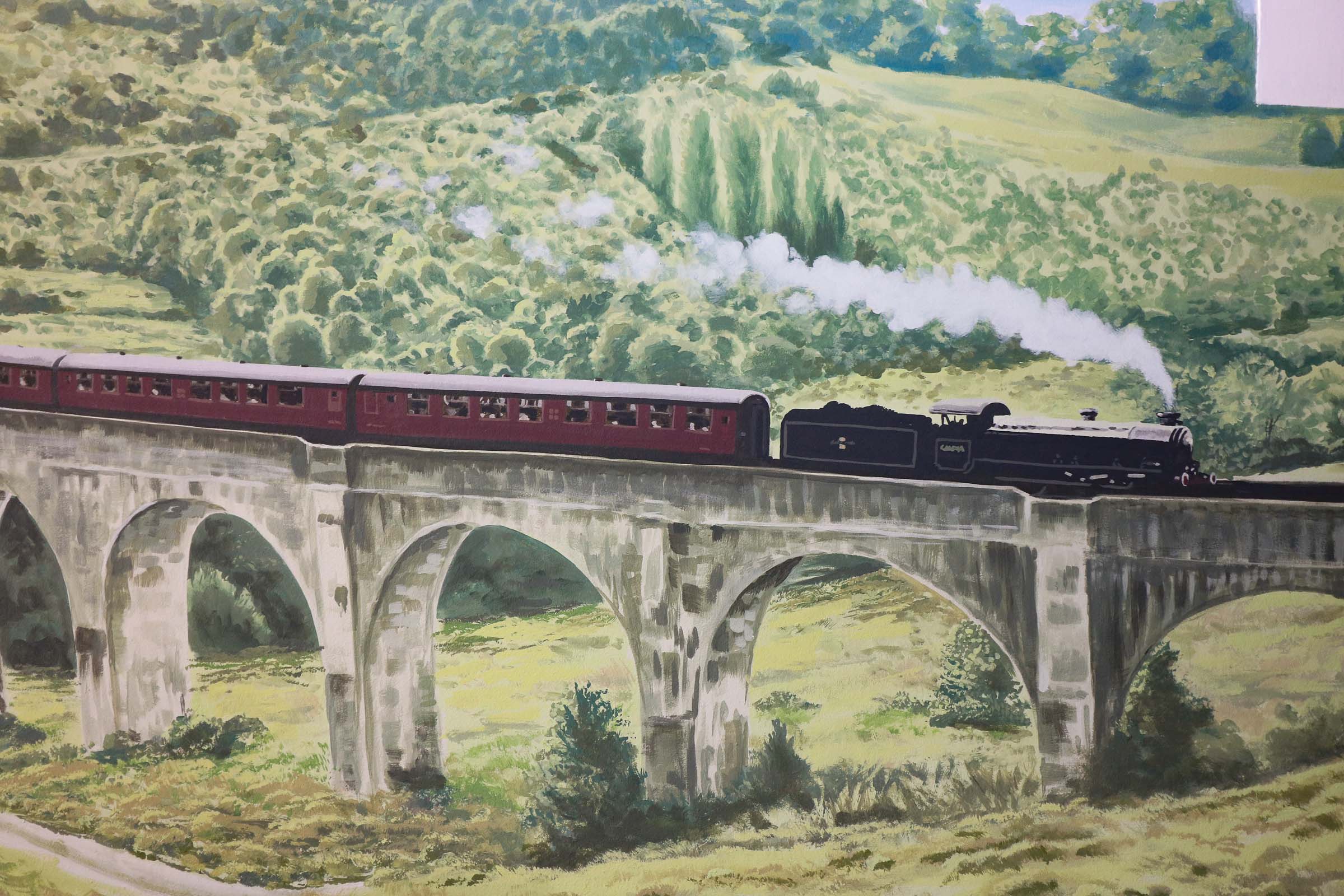 ..a few shots of the Hogwarts Express train and the viaduct up close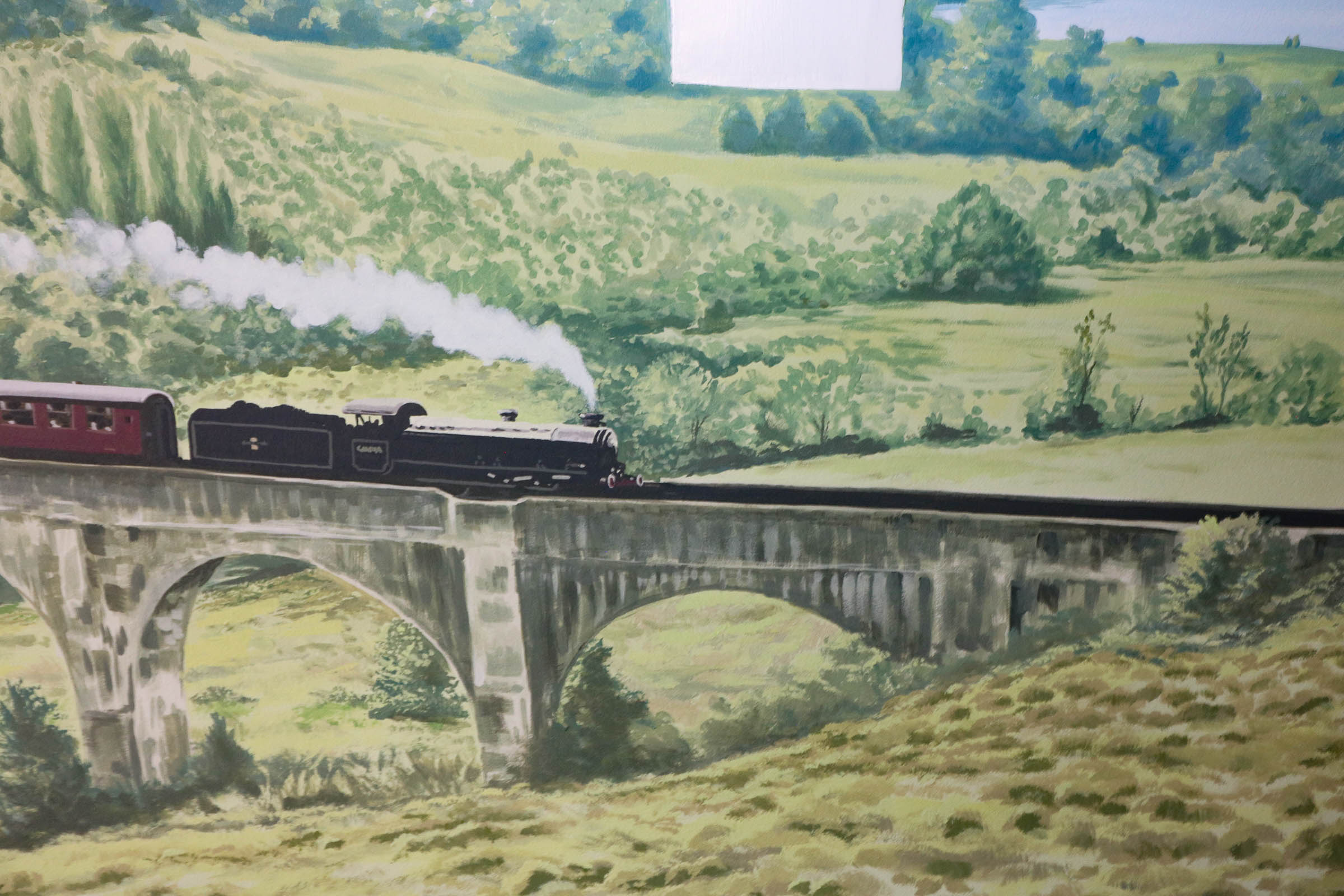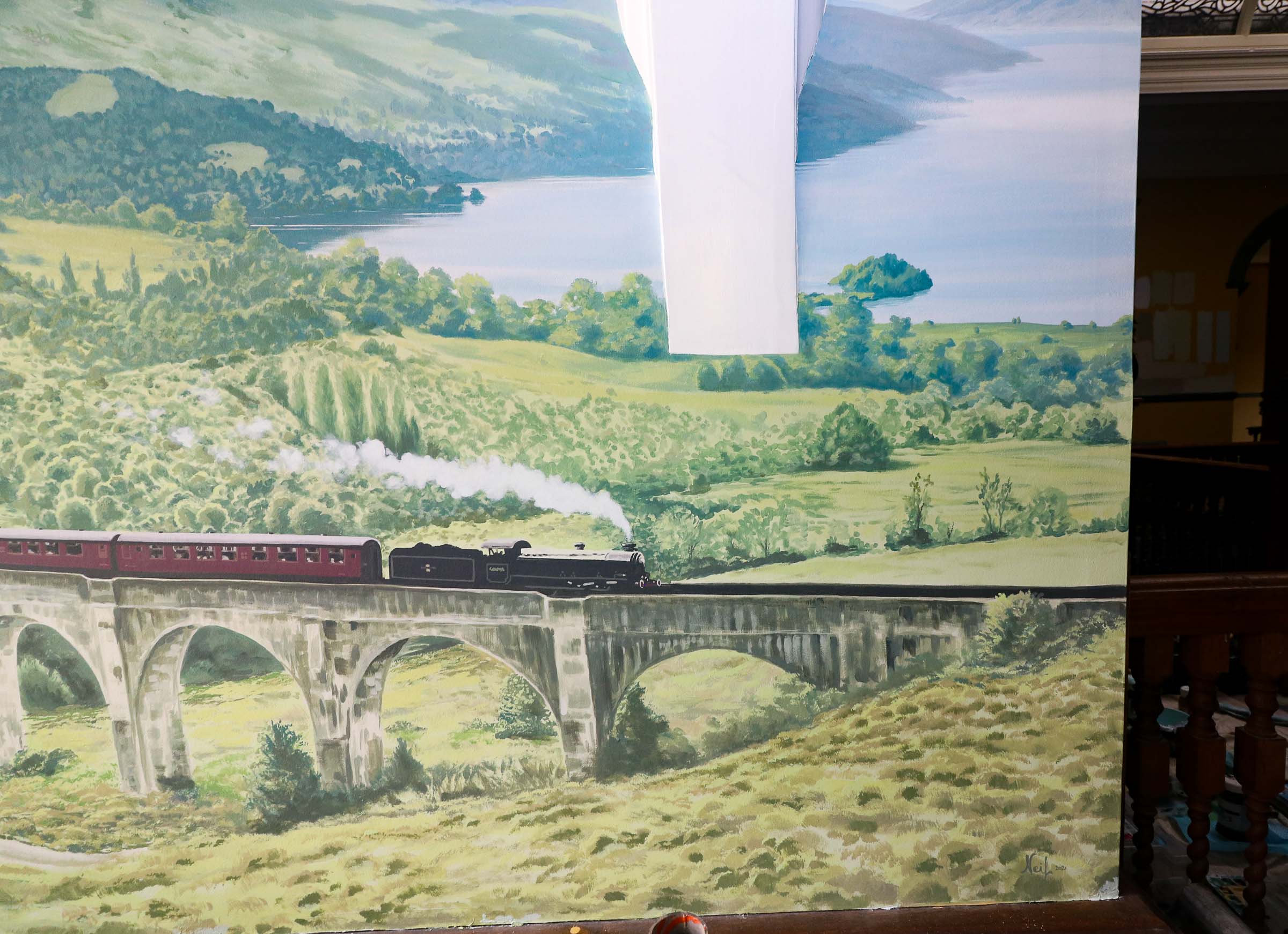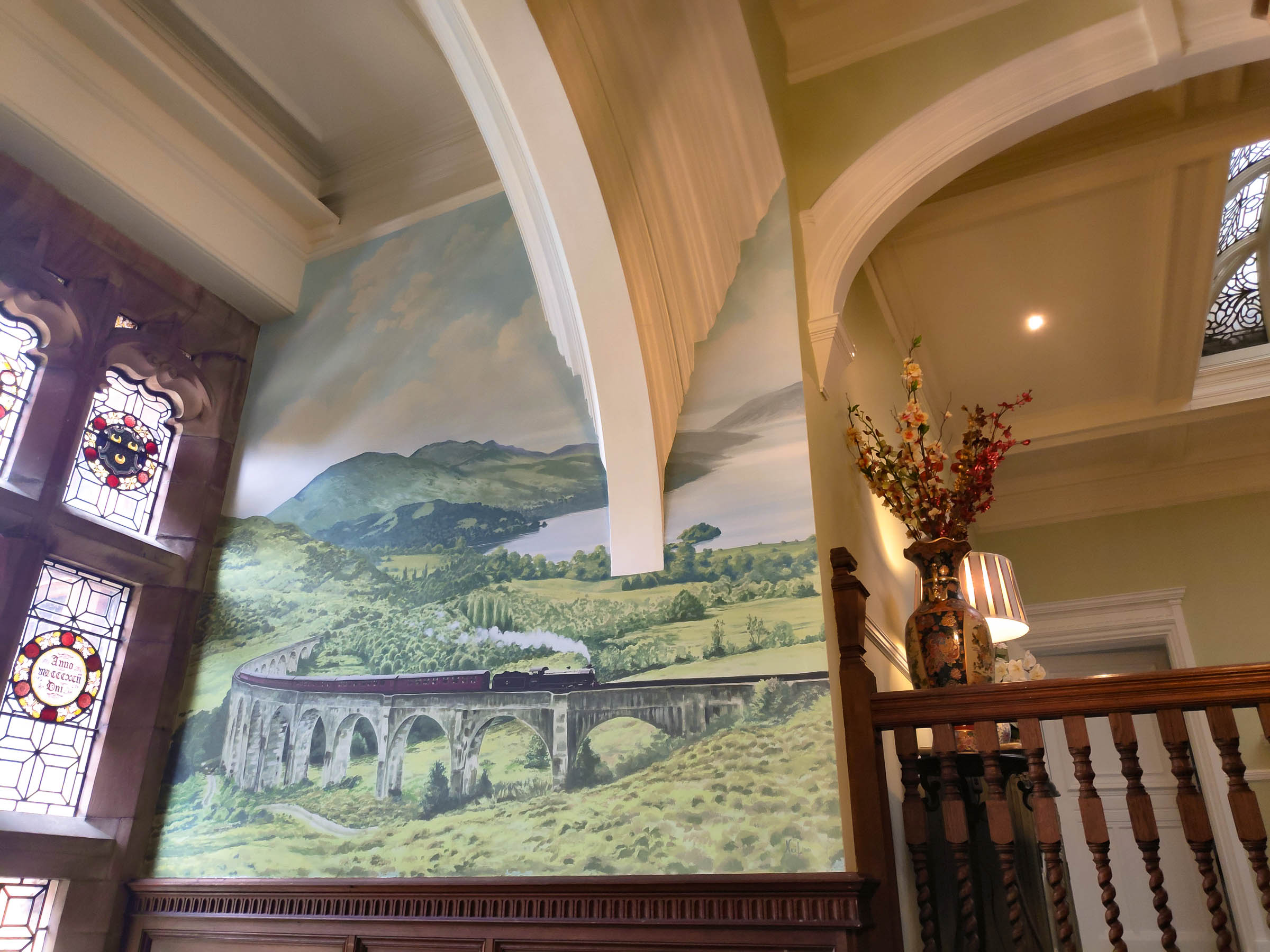 Harry Potter Mural for grown ups :)
A little more info about this mural:
Shropshire landscape muralled in a watercolour style in a grand manor house near Shrewsbury, with a "Hogwarts Express" scene painted on the opposite wall

The mural was painted by hand, directly on to the wall, and protected with a coating of acrylic matte varnish.

Date - 2021
Location - Shropshire