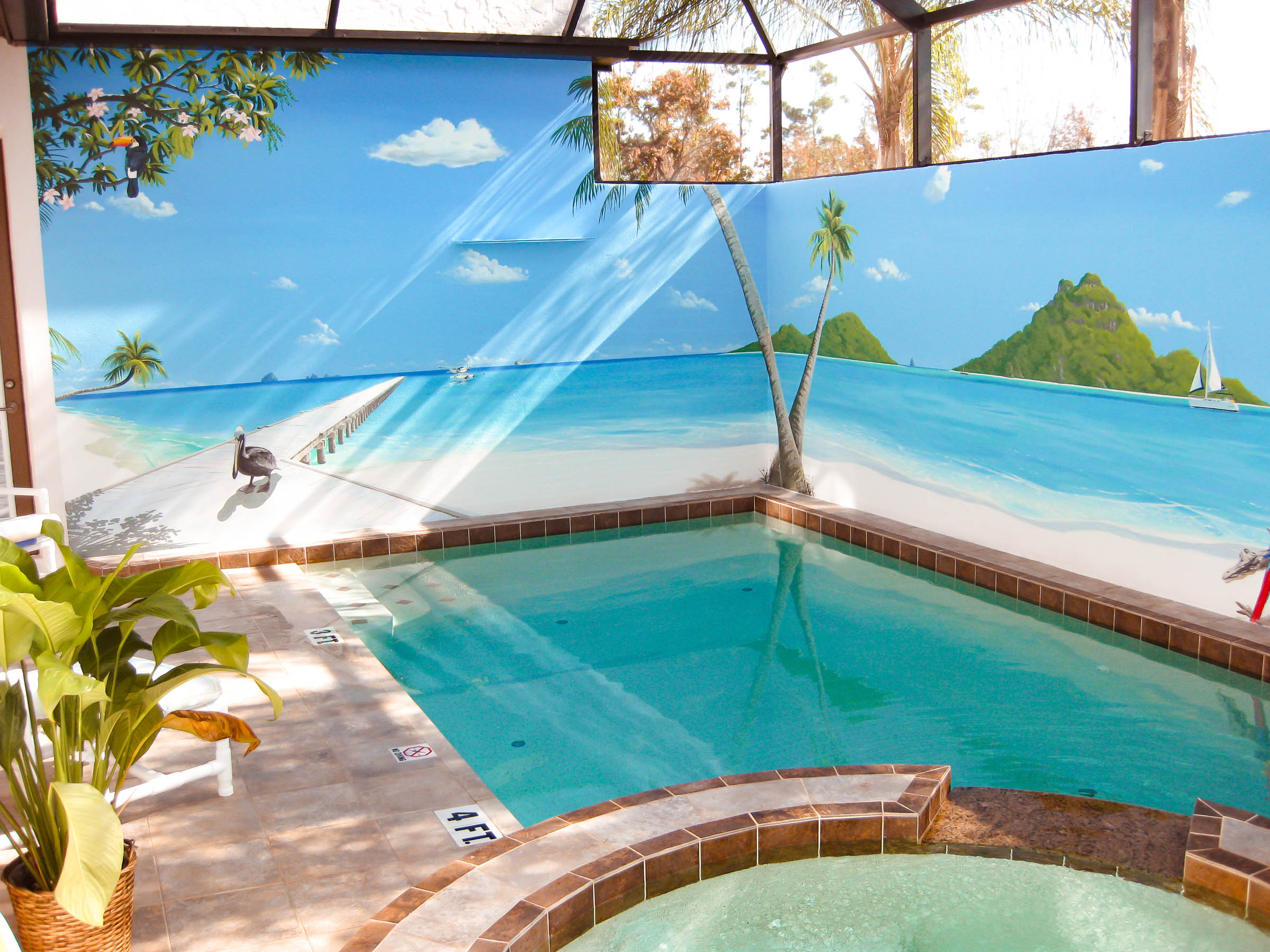 USA Florida pool mural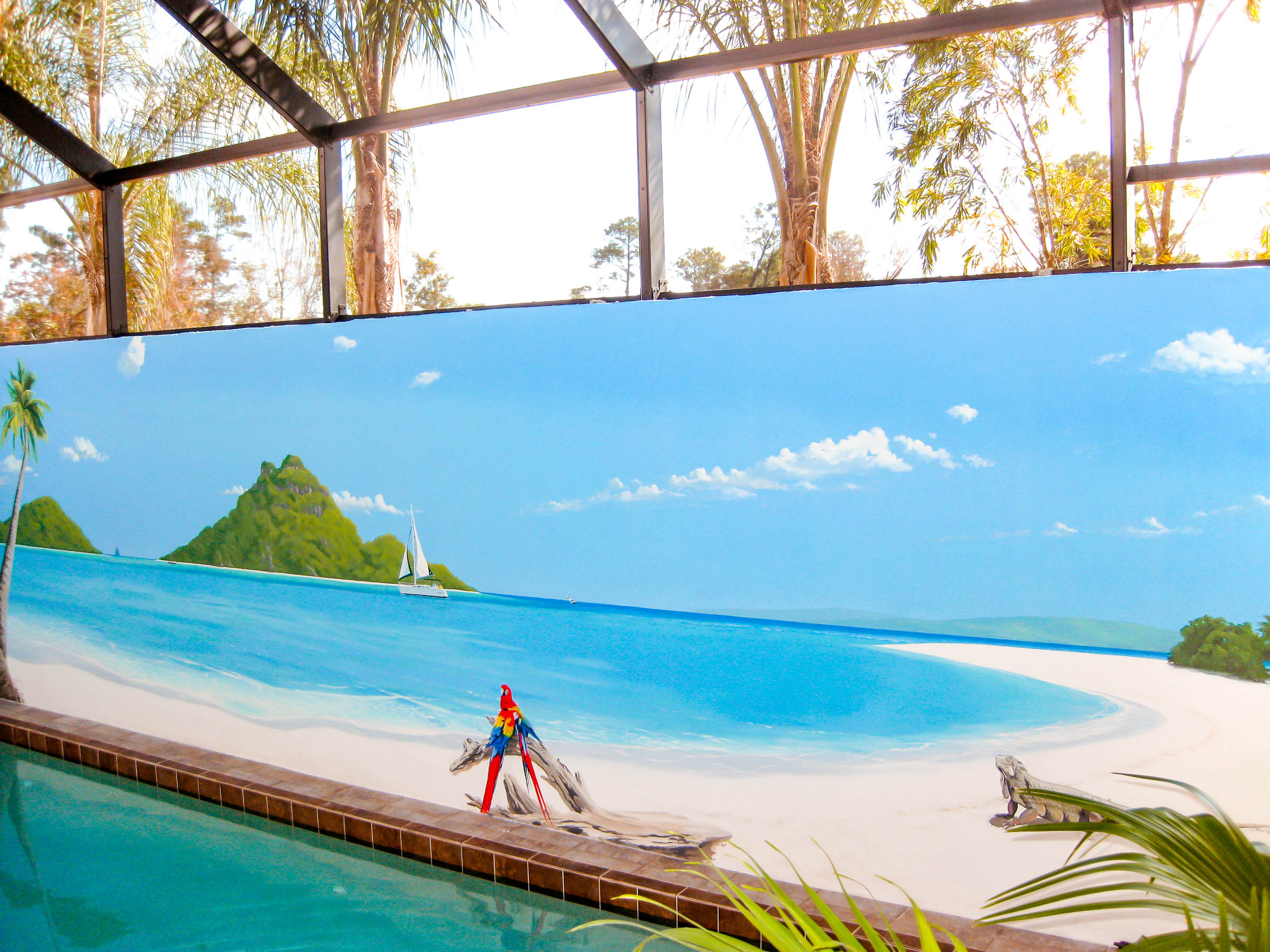 perfect pool mural paradise scene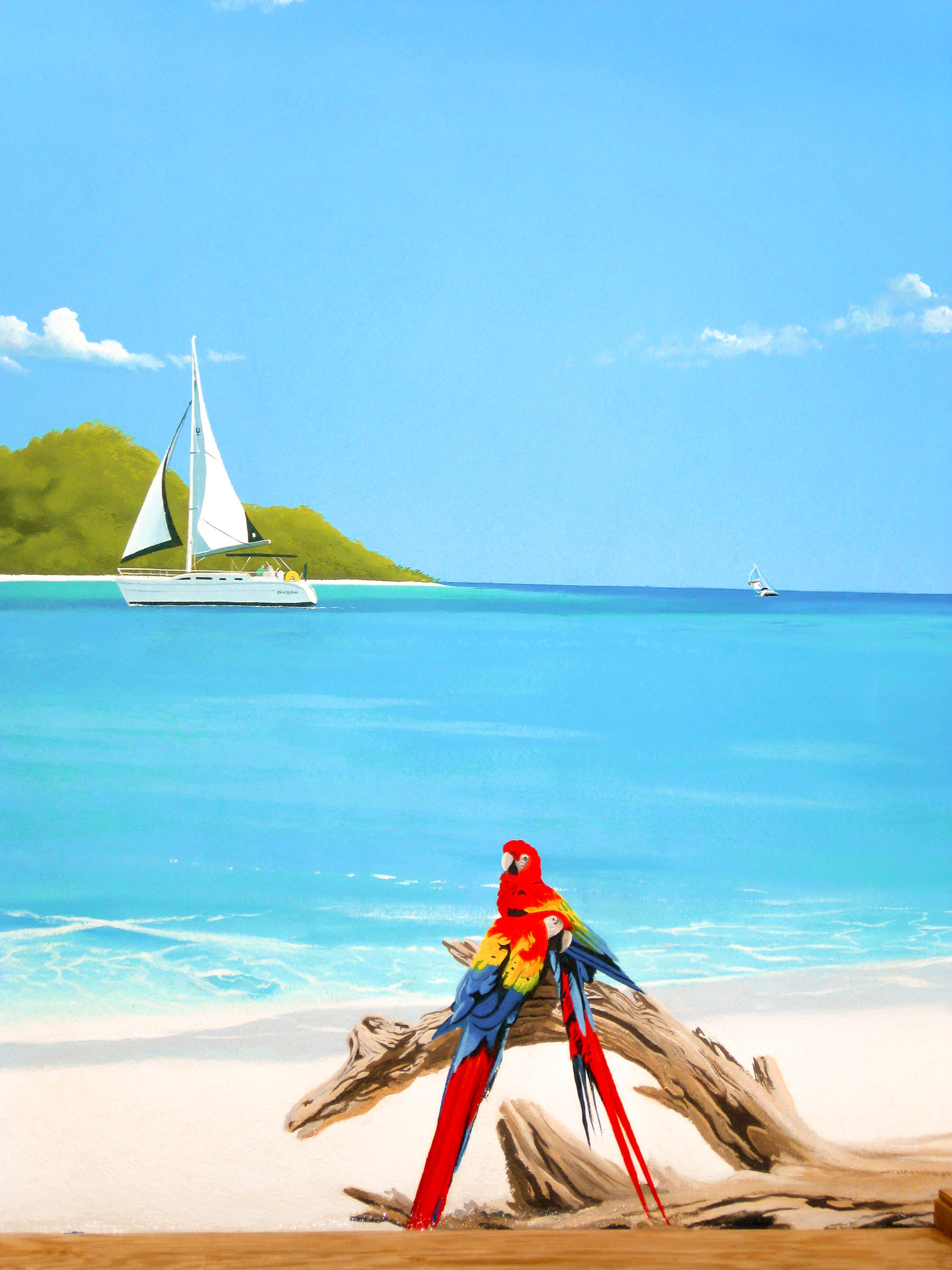 tropical beach mural with parrots, yacht and island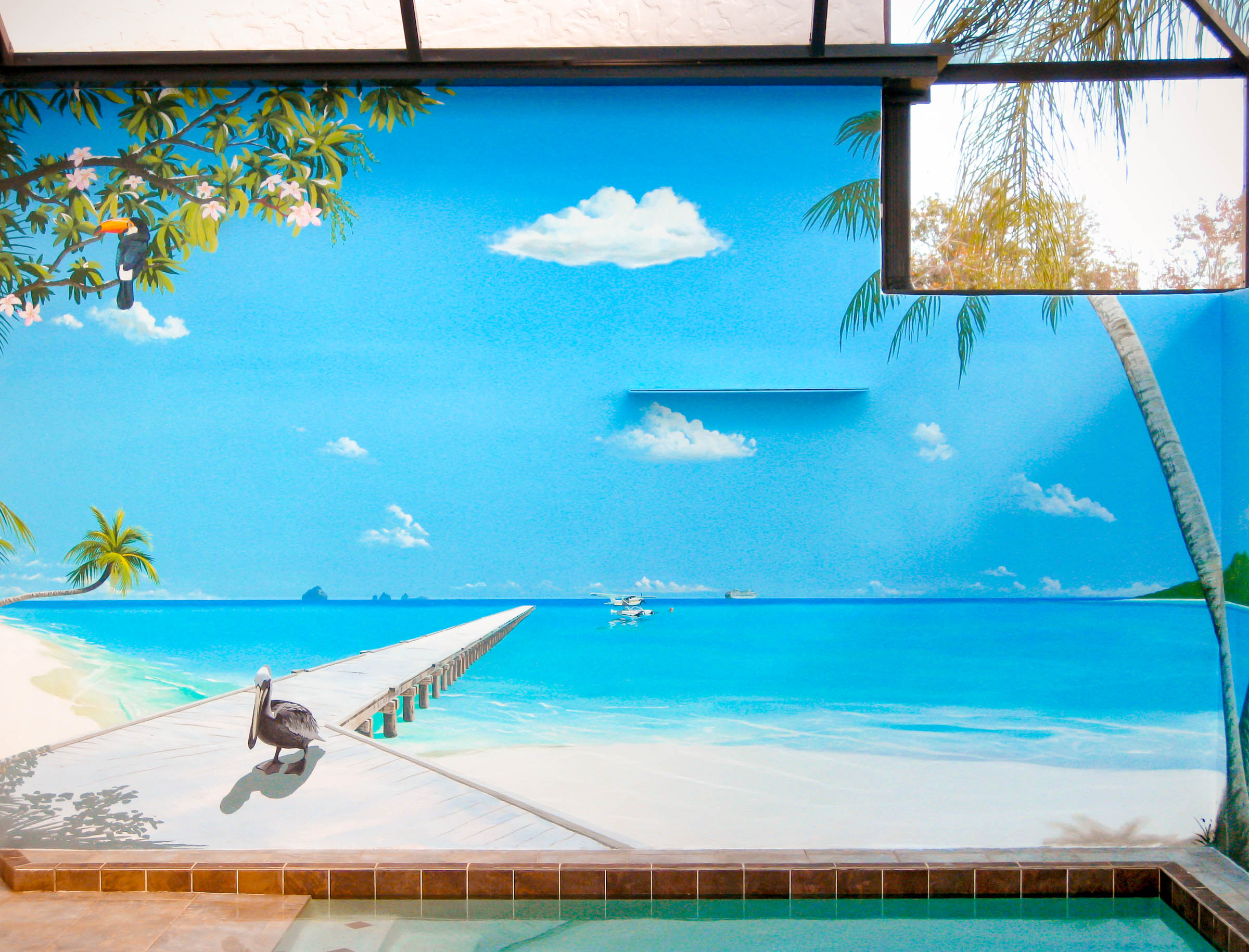 azure sea beach mural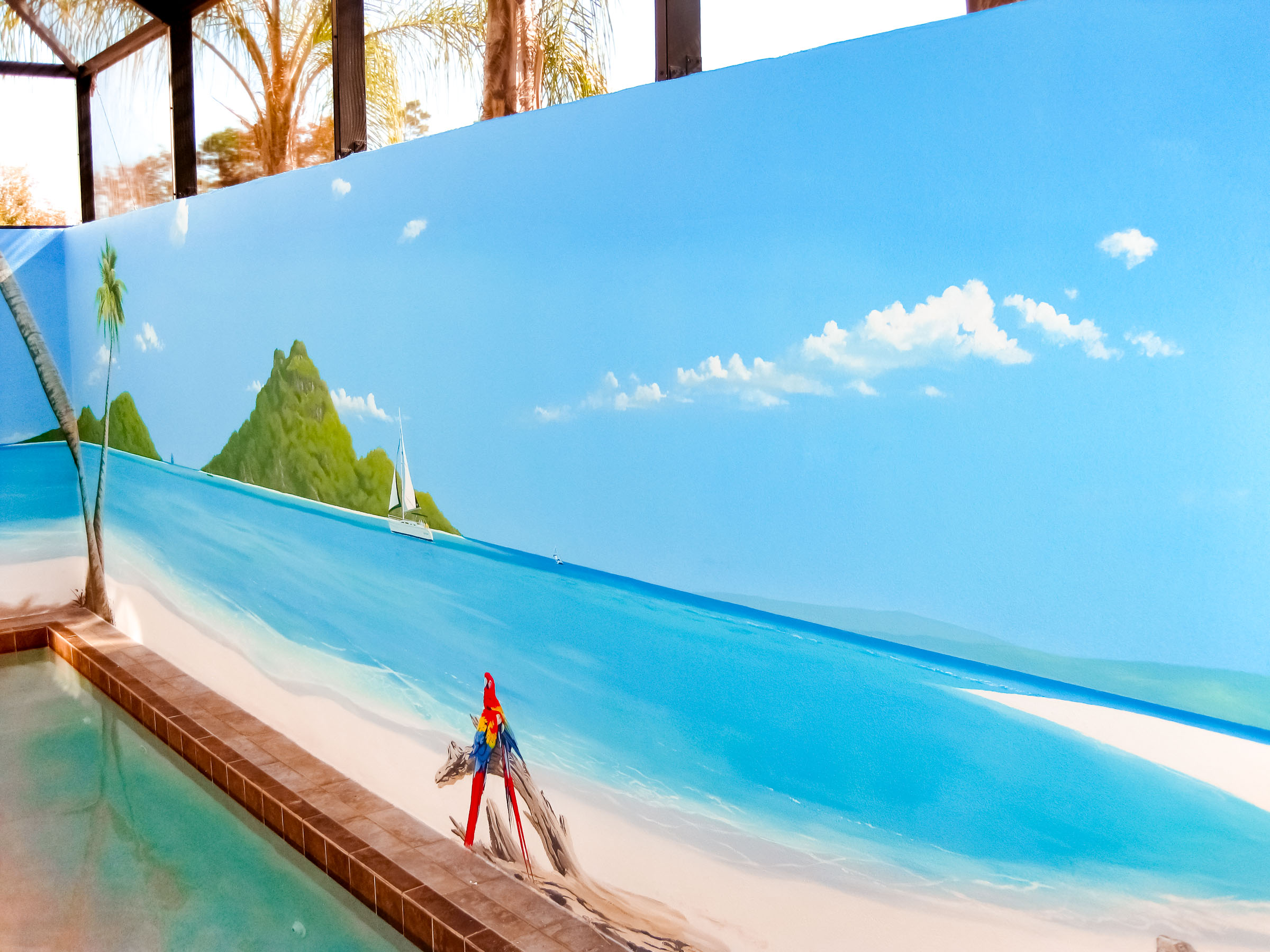 beach scene swimming pool mural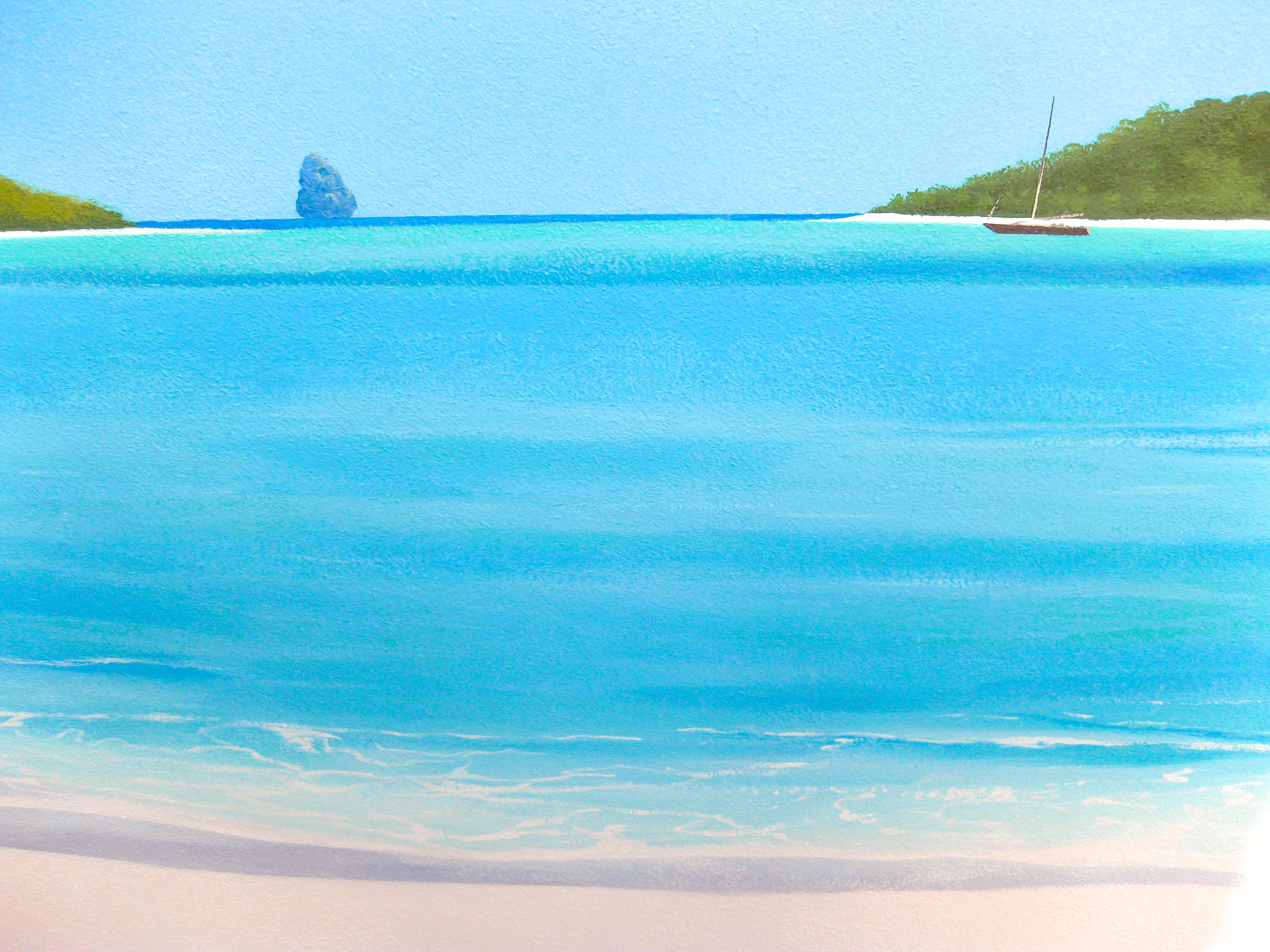 tropical paradise murals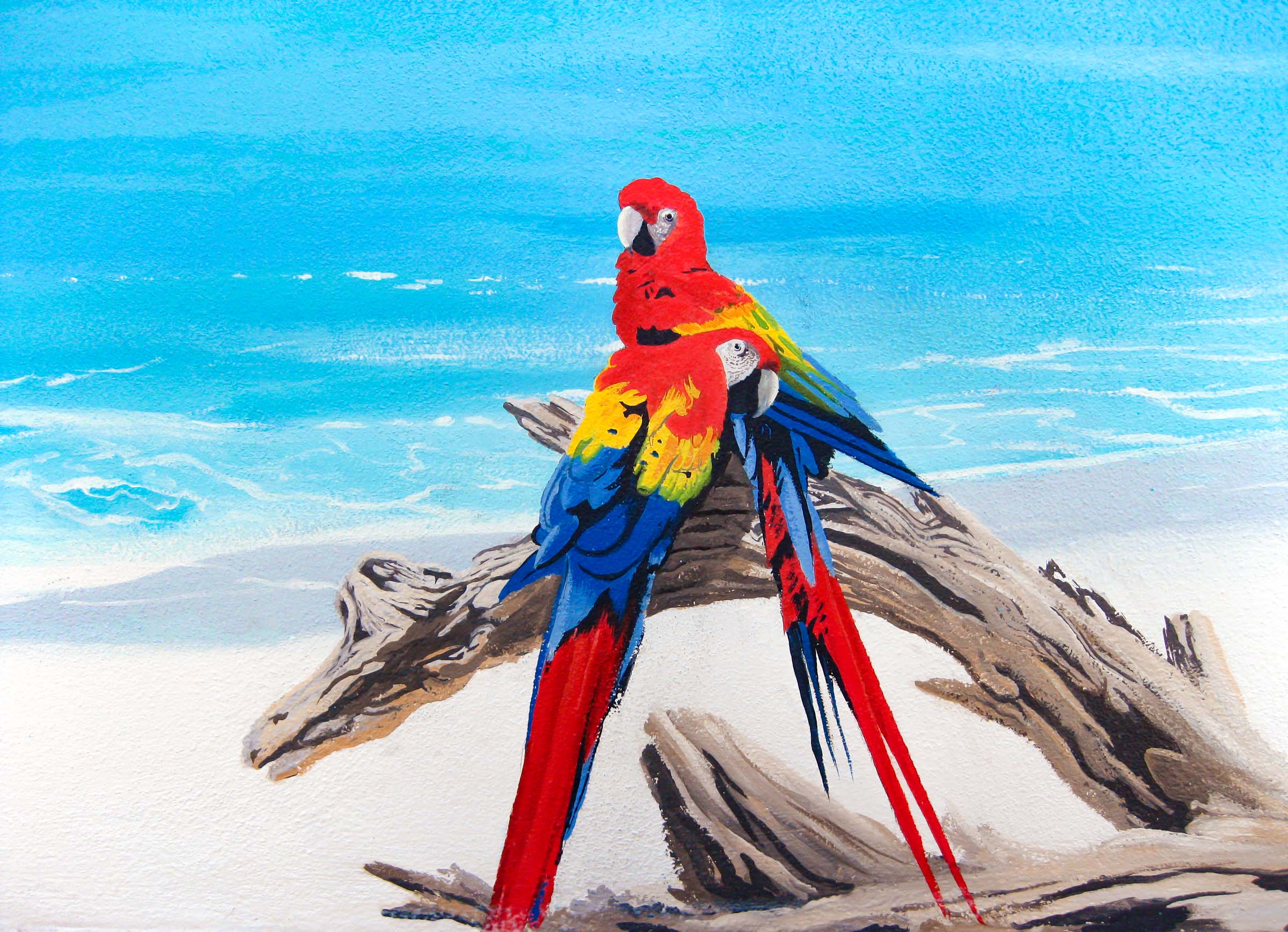 colorful parrots on driftwood mural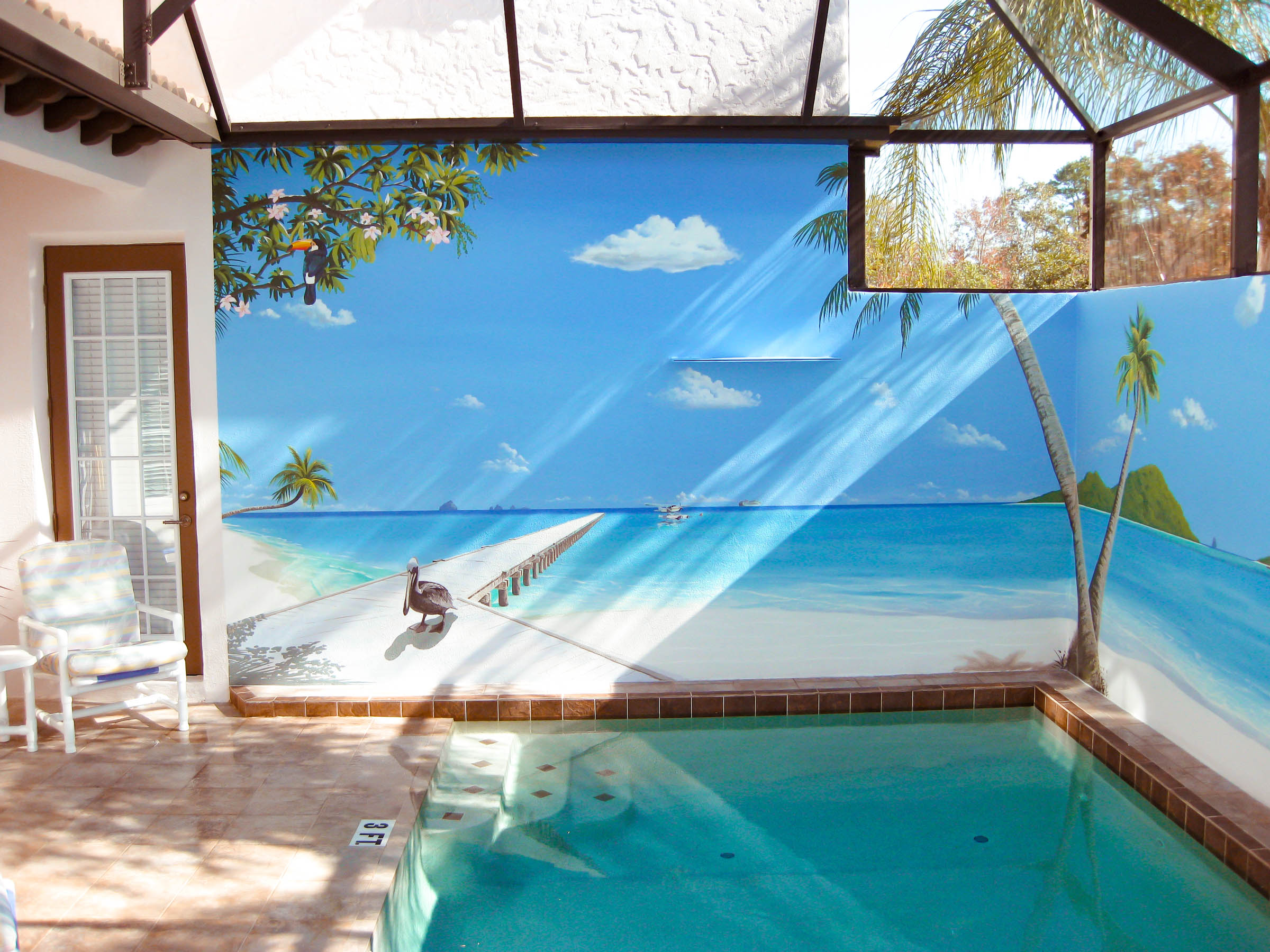 dappled sunlight on pool mural in Florida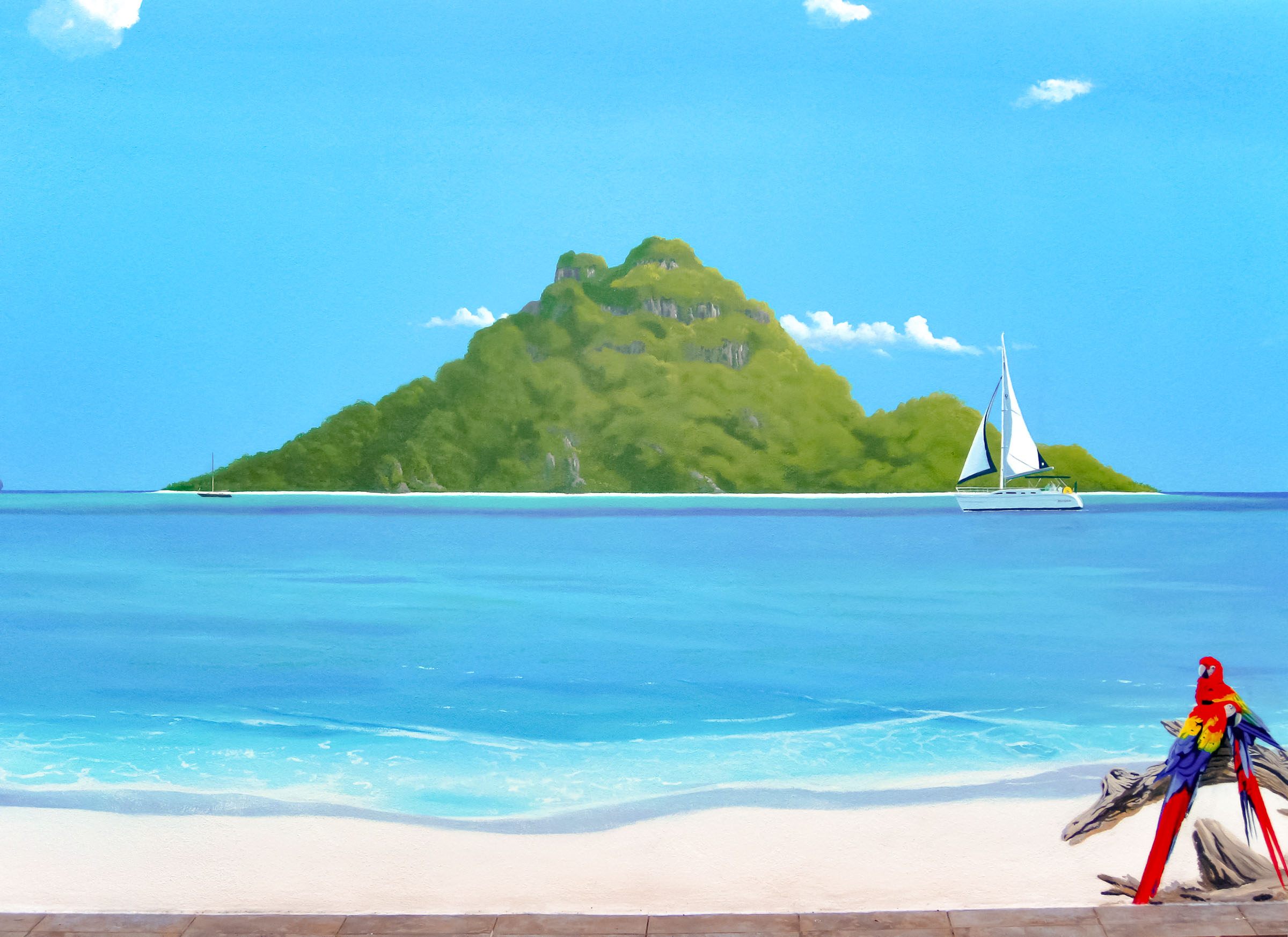 Florida murals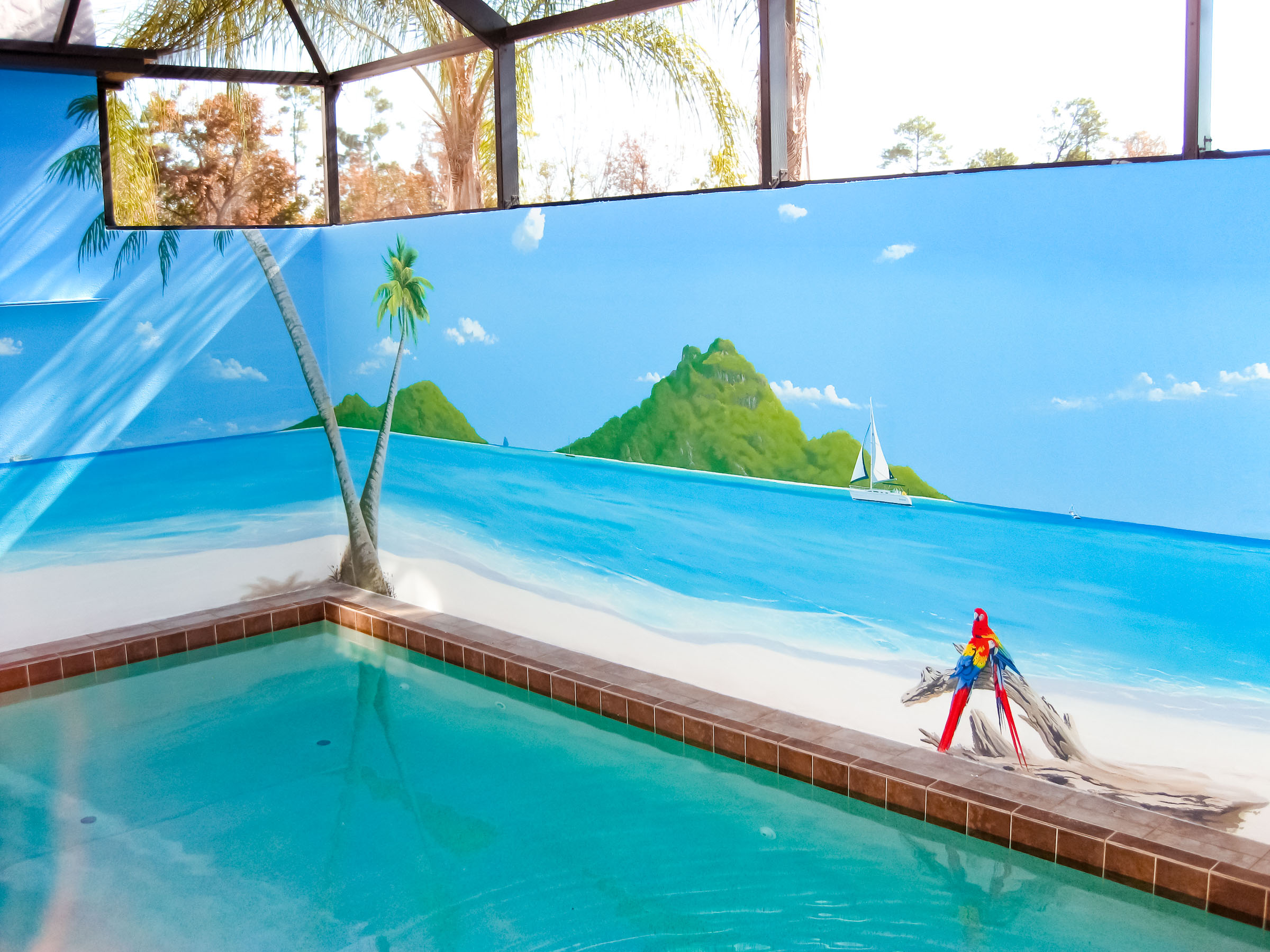 Florida paradise mural around pool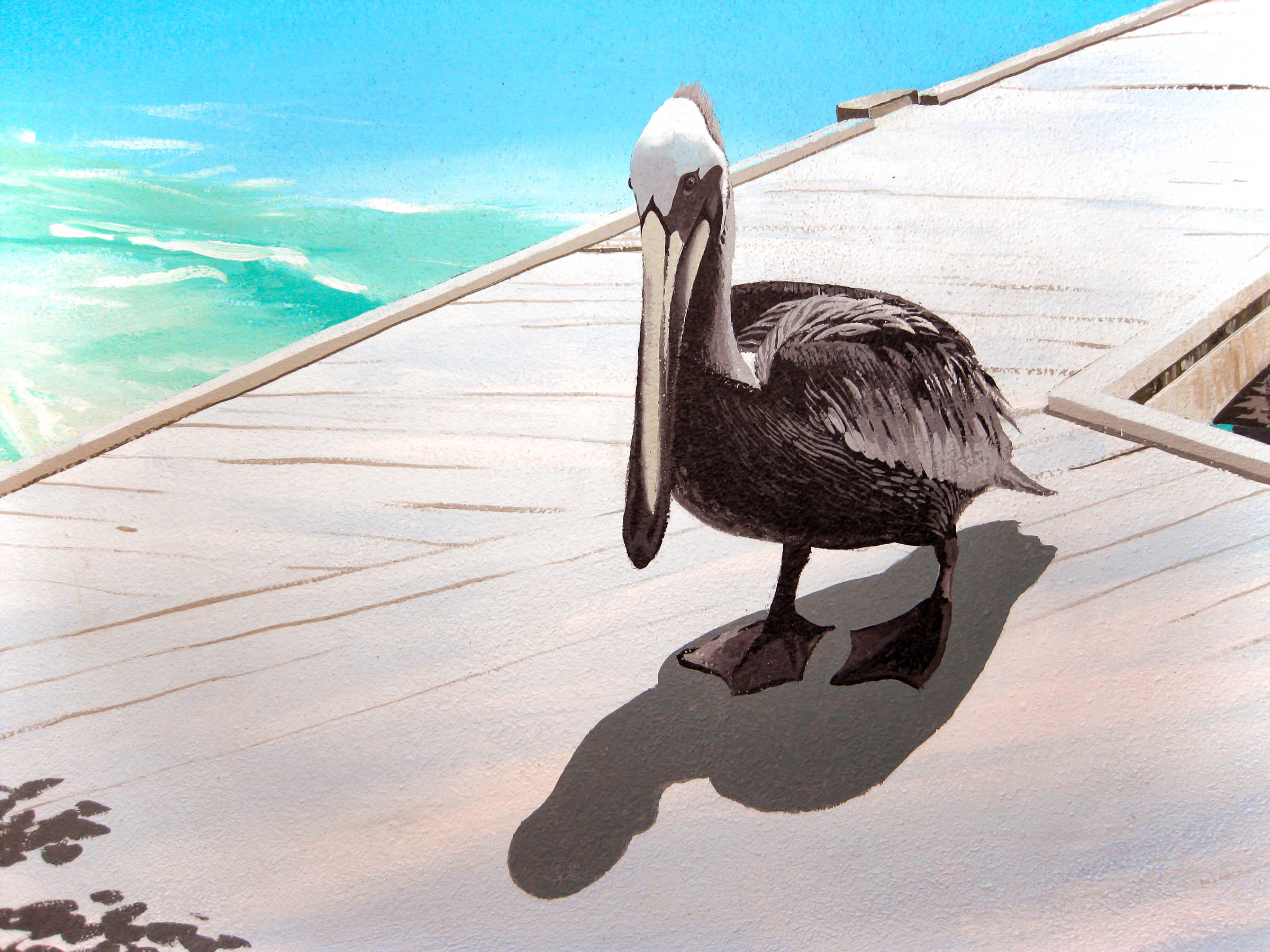 Florida pelican mural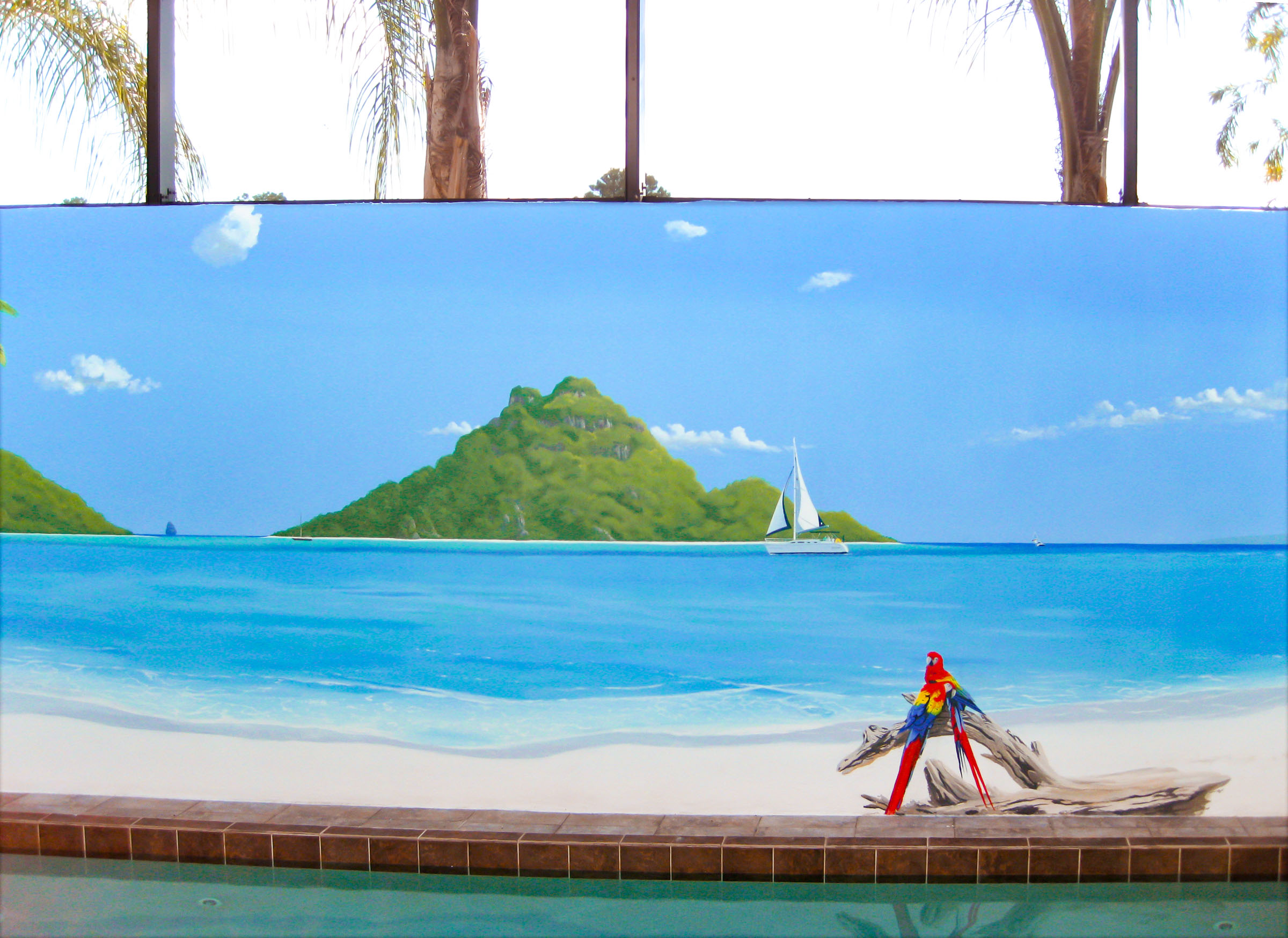 Florida pool mural paradise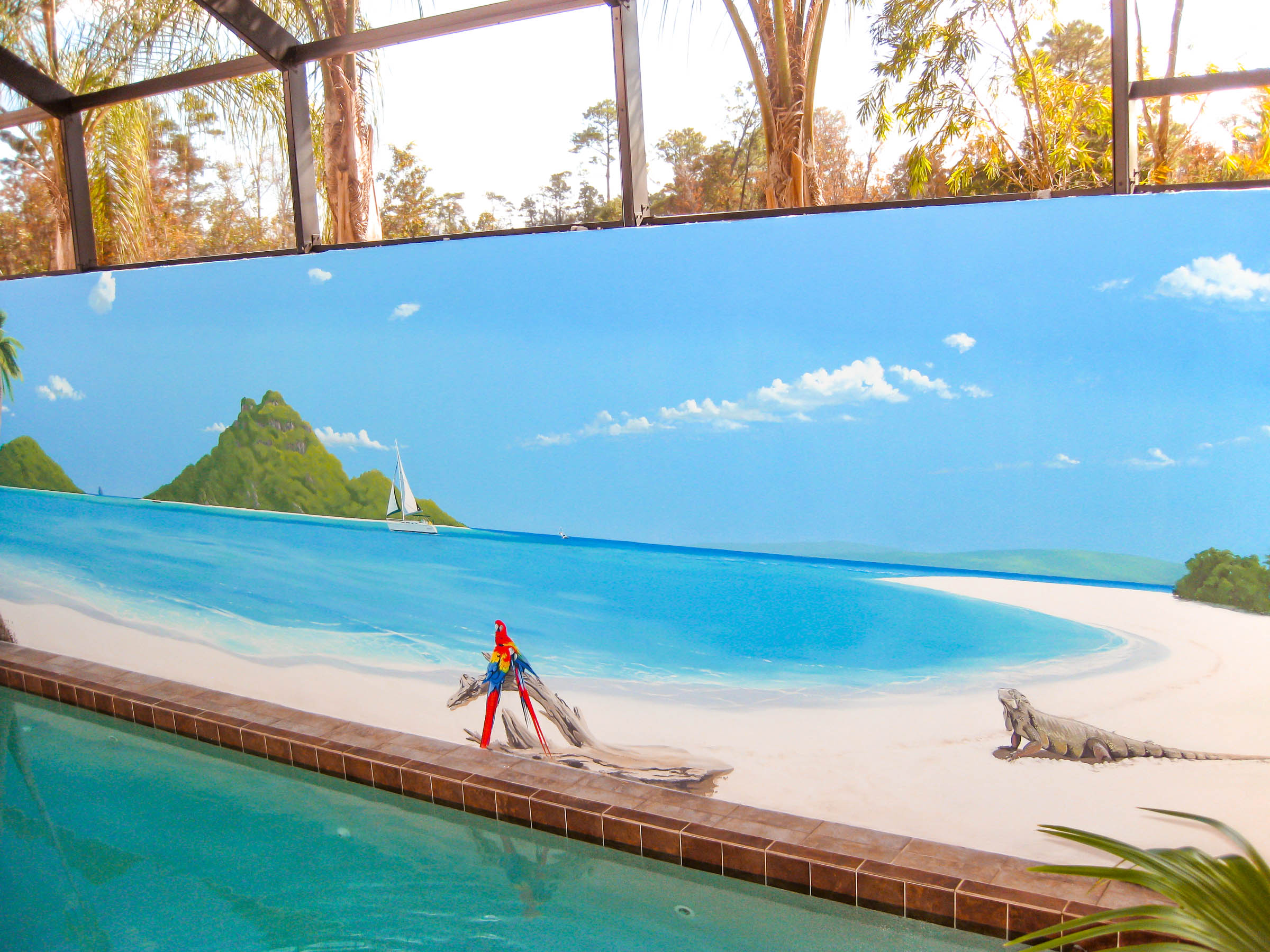 gorgeous tropical beach murals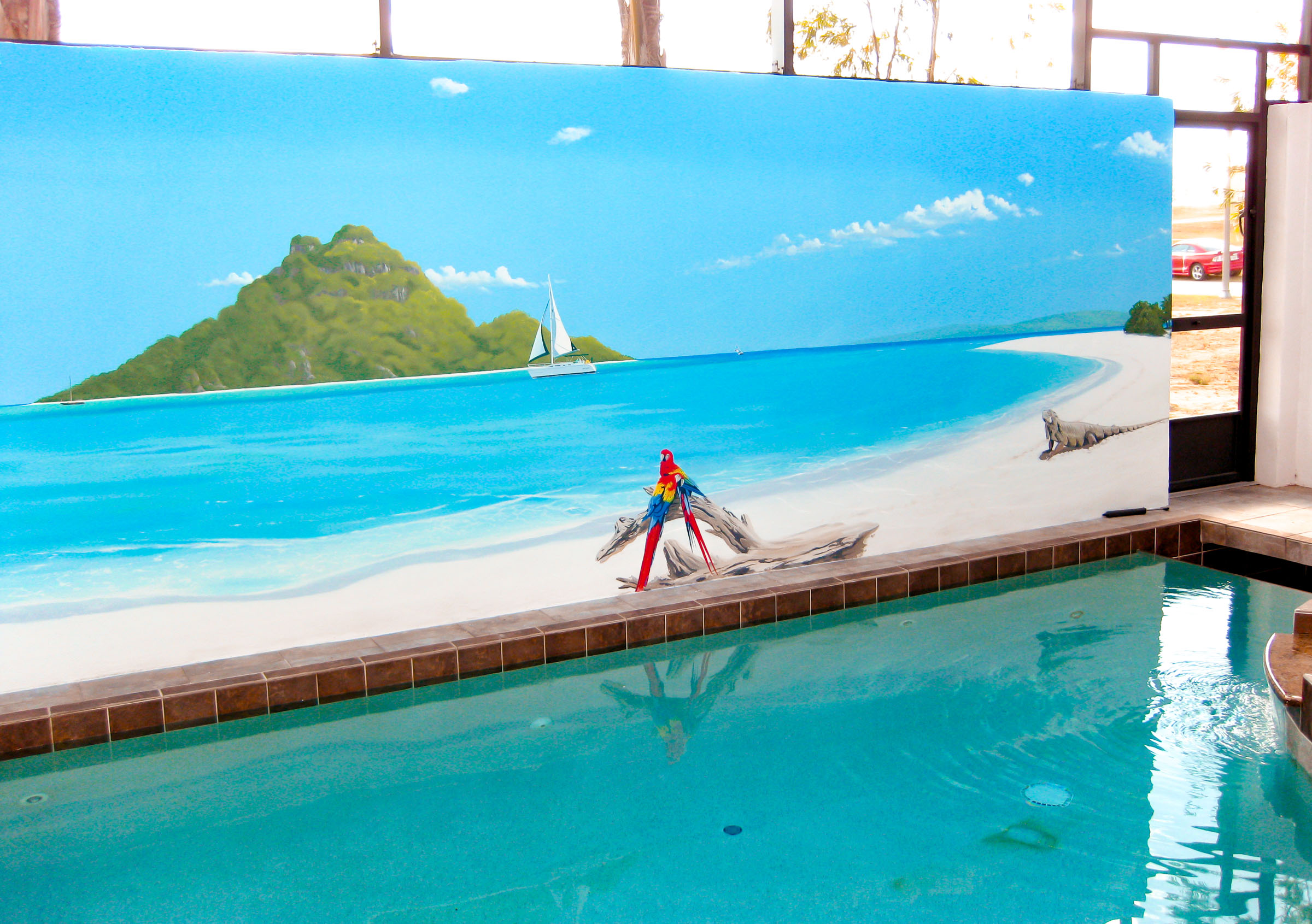 holiday perfection paradise mural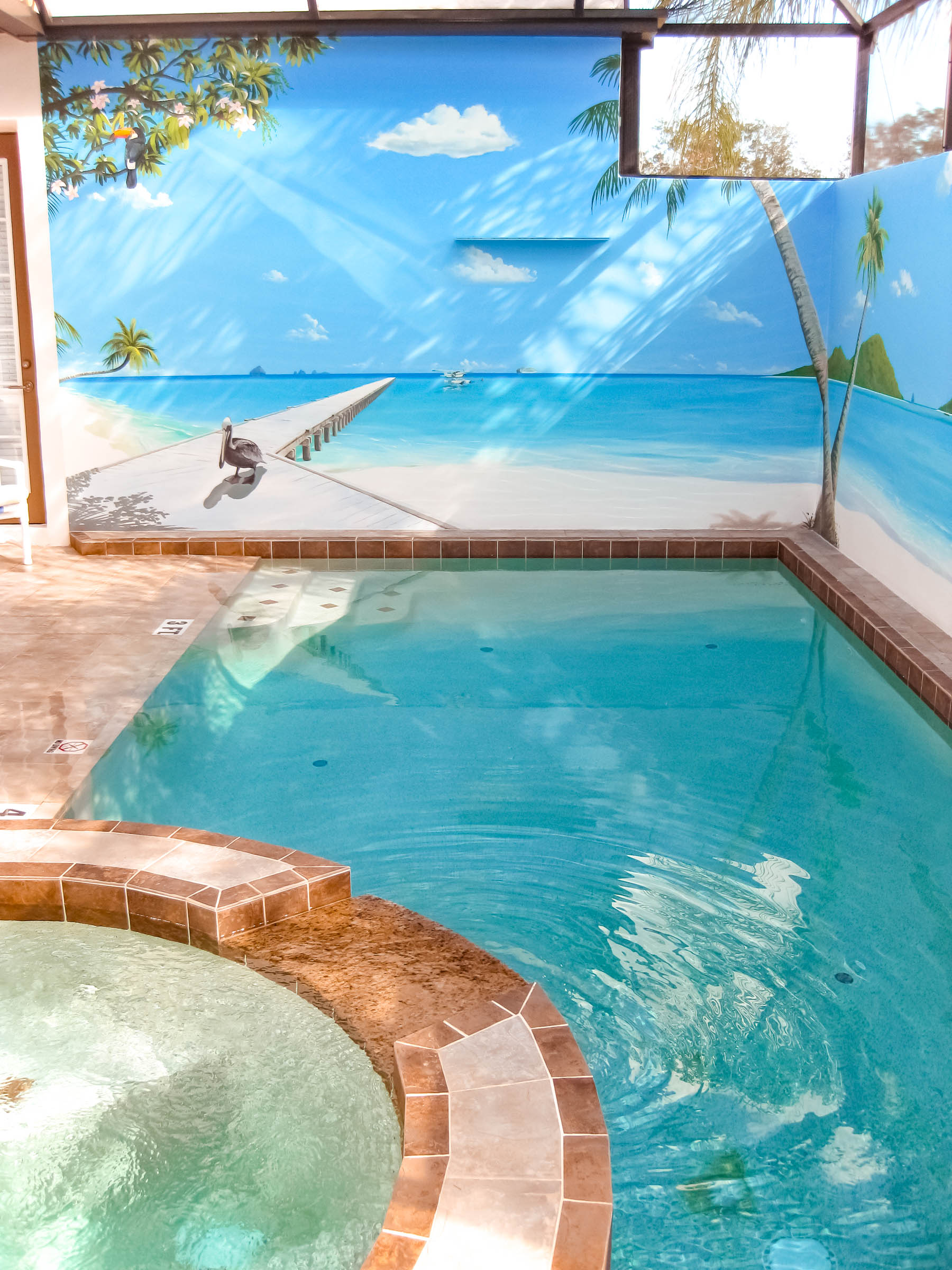 hot-tub pool jacuzzi mural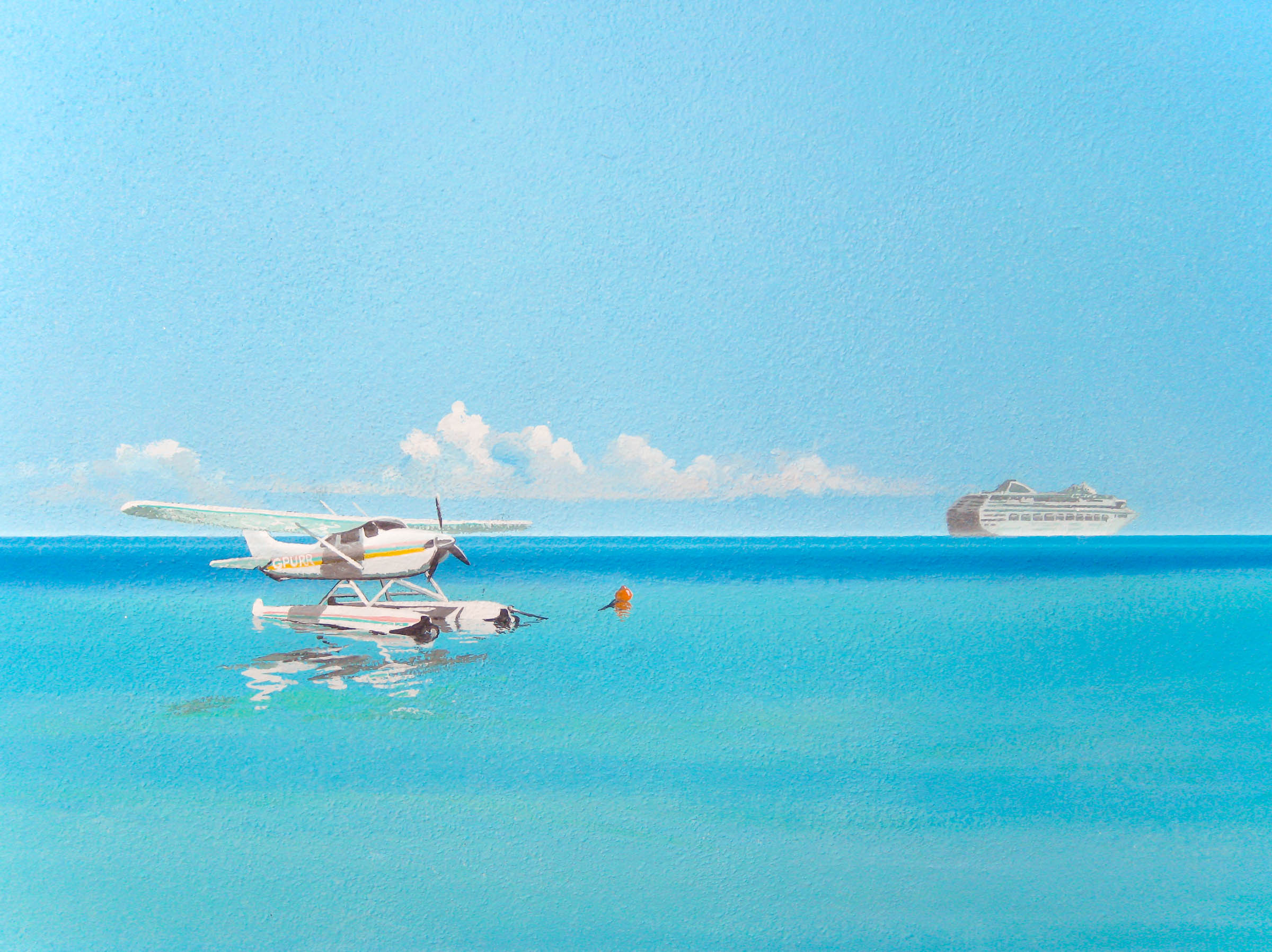 light aircraft cruise liner mural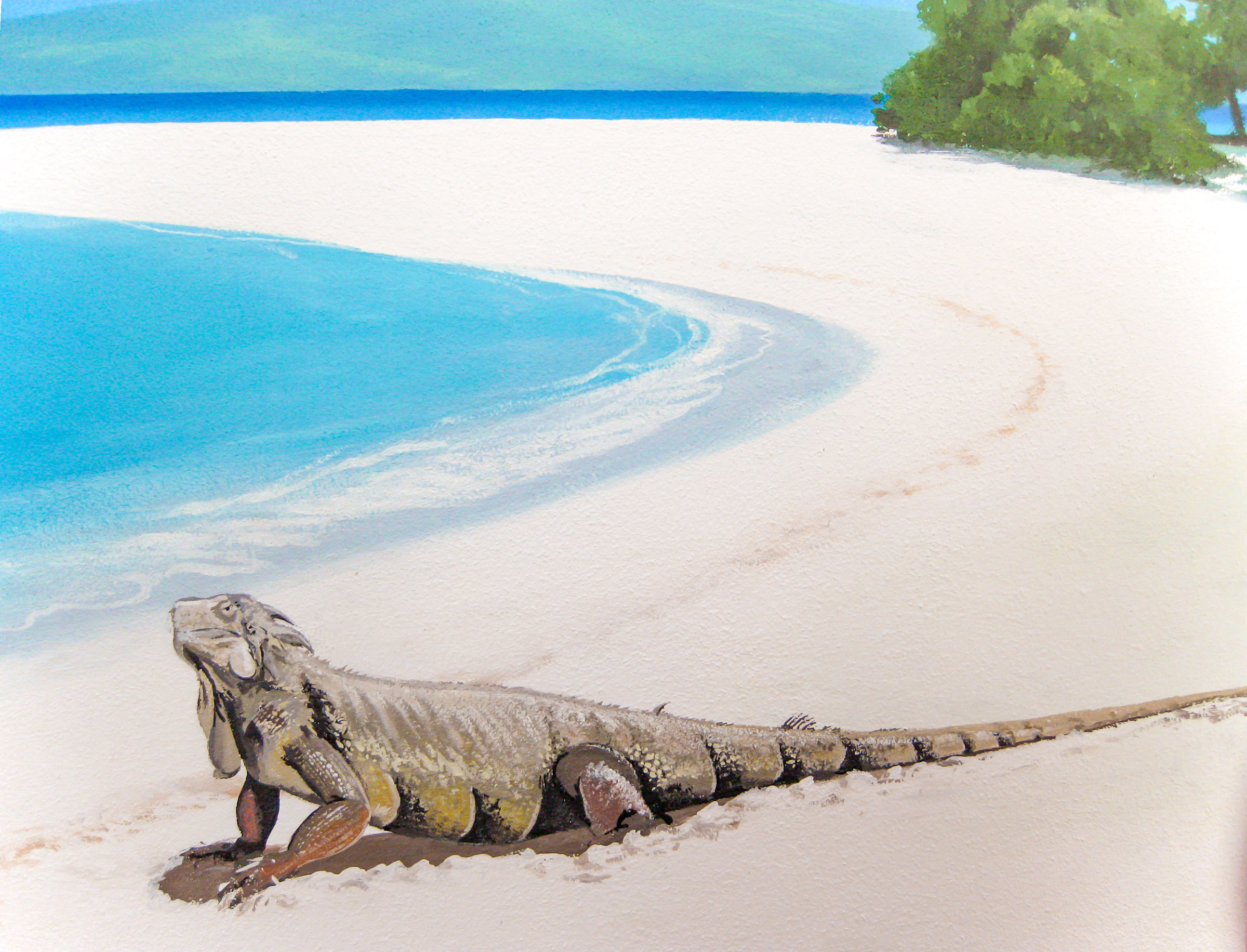 lizard on curved beach mural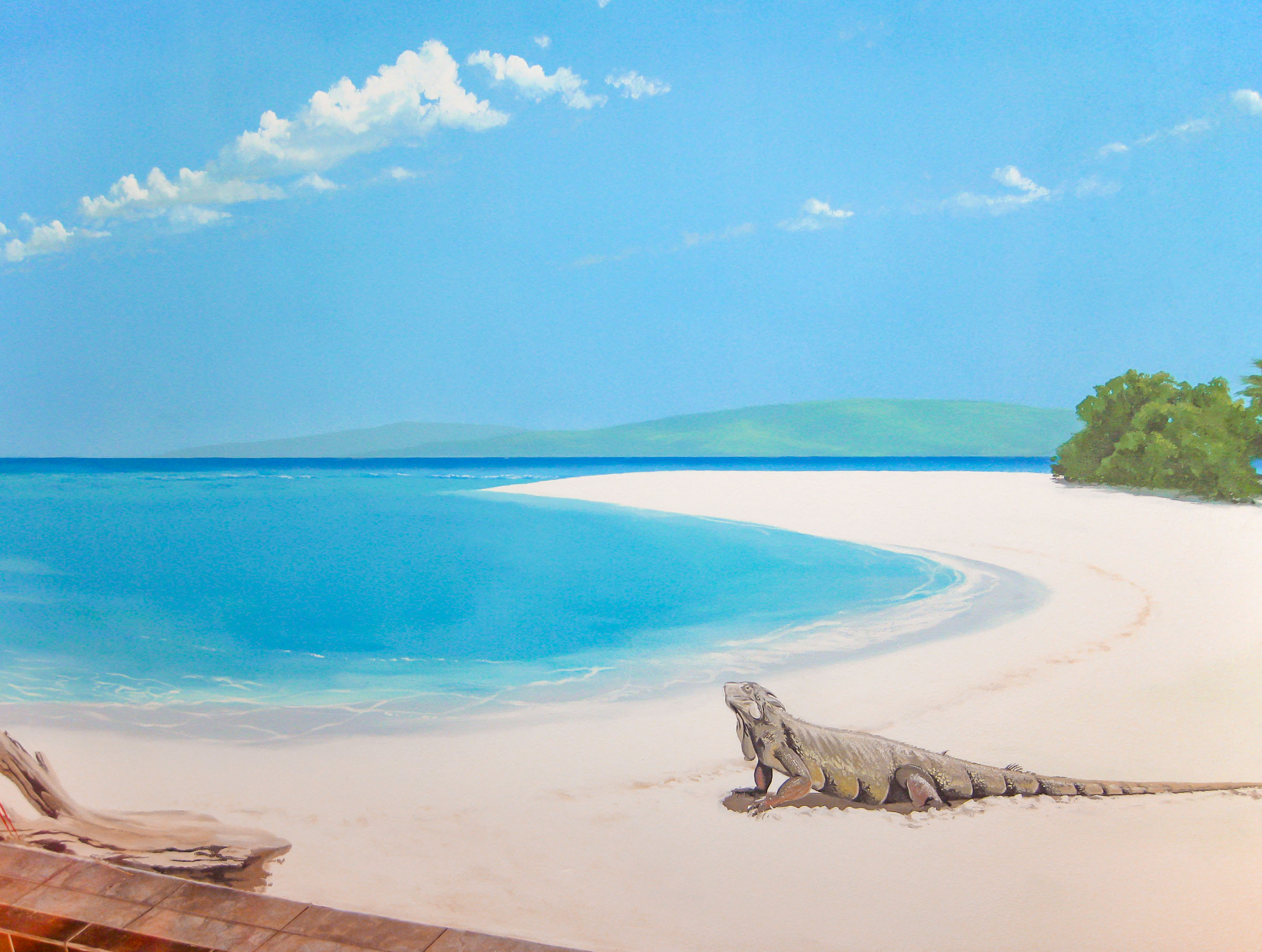 lizard on beach with soft clouds in the blue sky mural
mural coconut palm tree over turquoise sea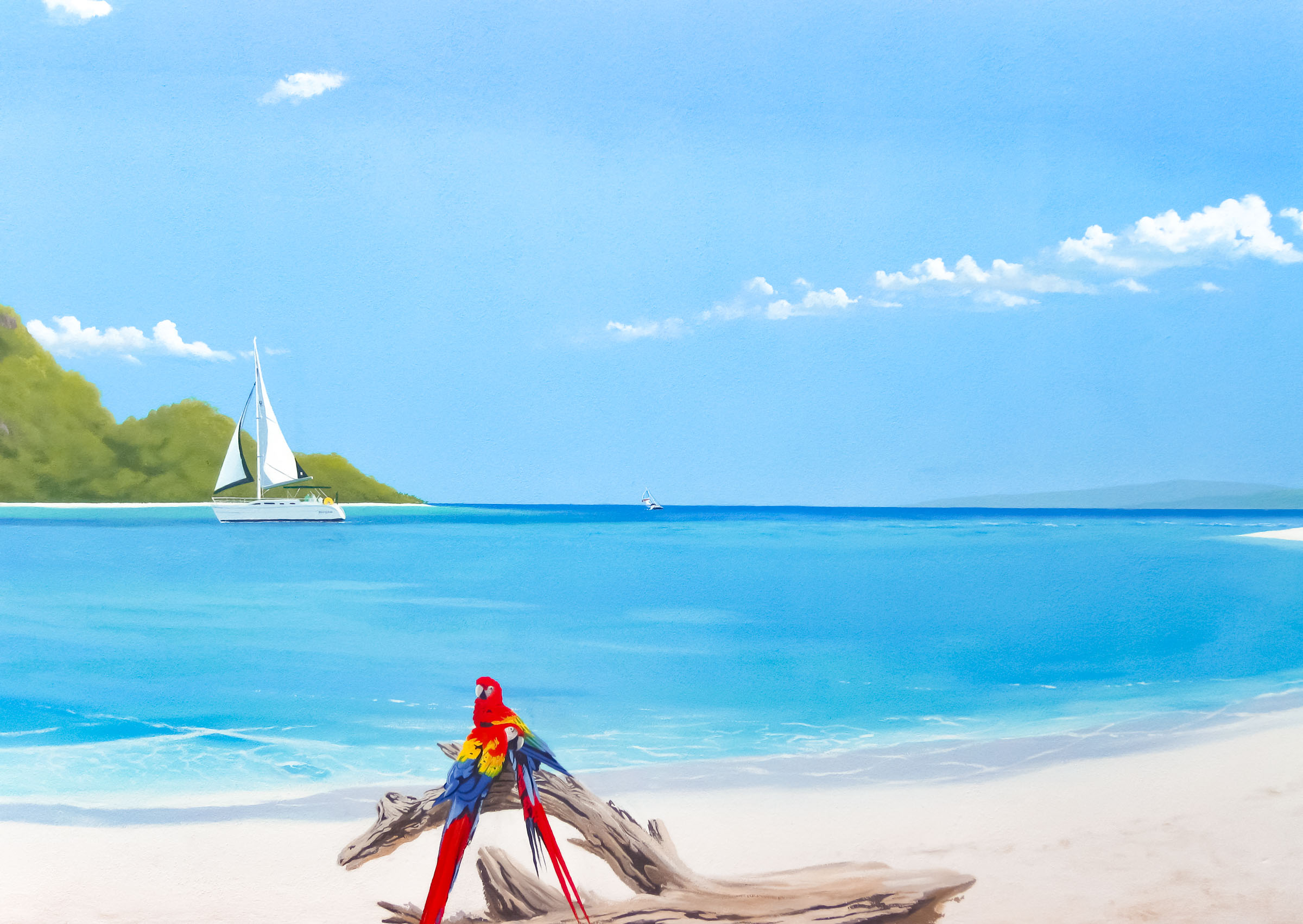 parrots & yachts by gently lapping waves mural around private swimming pool in Florida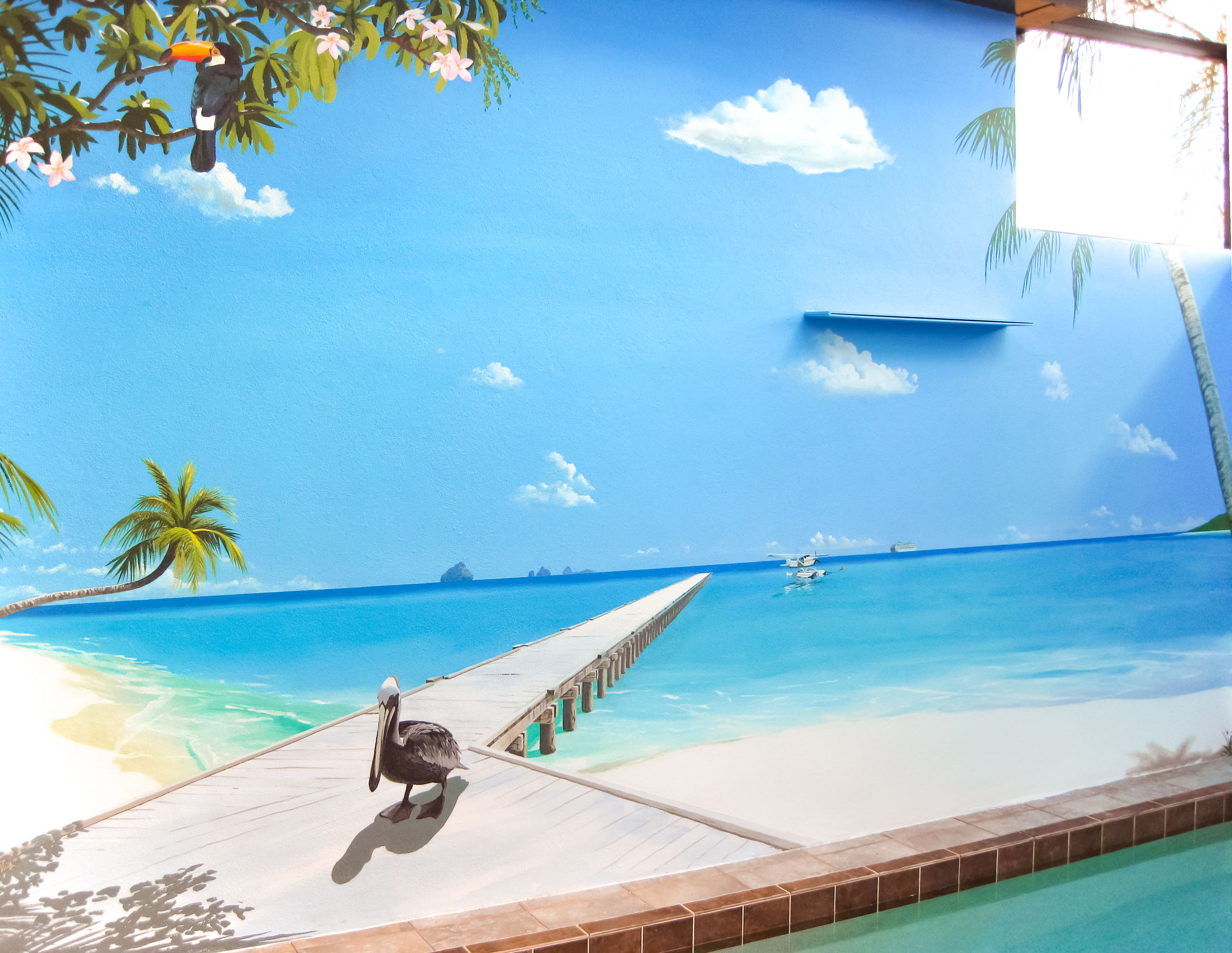 pelican on pier in lovely beach mural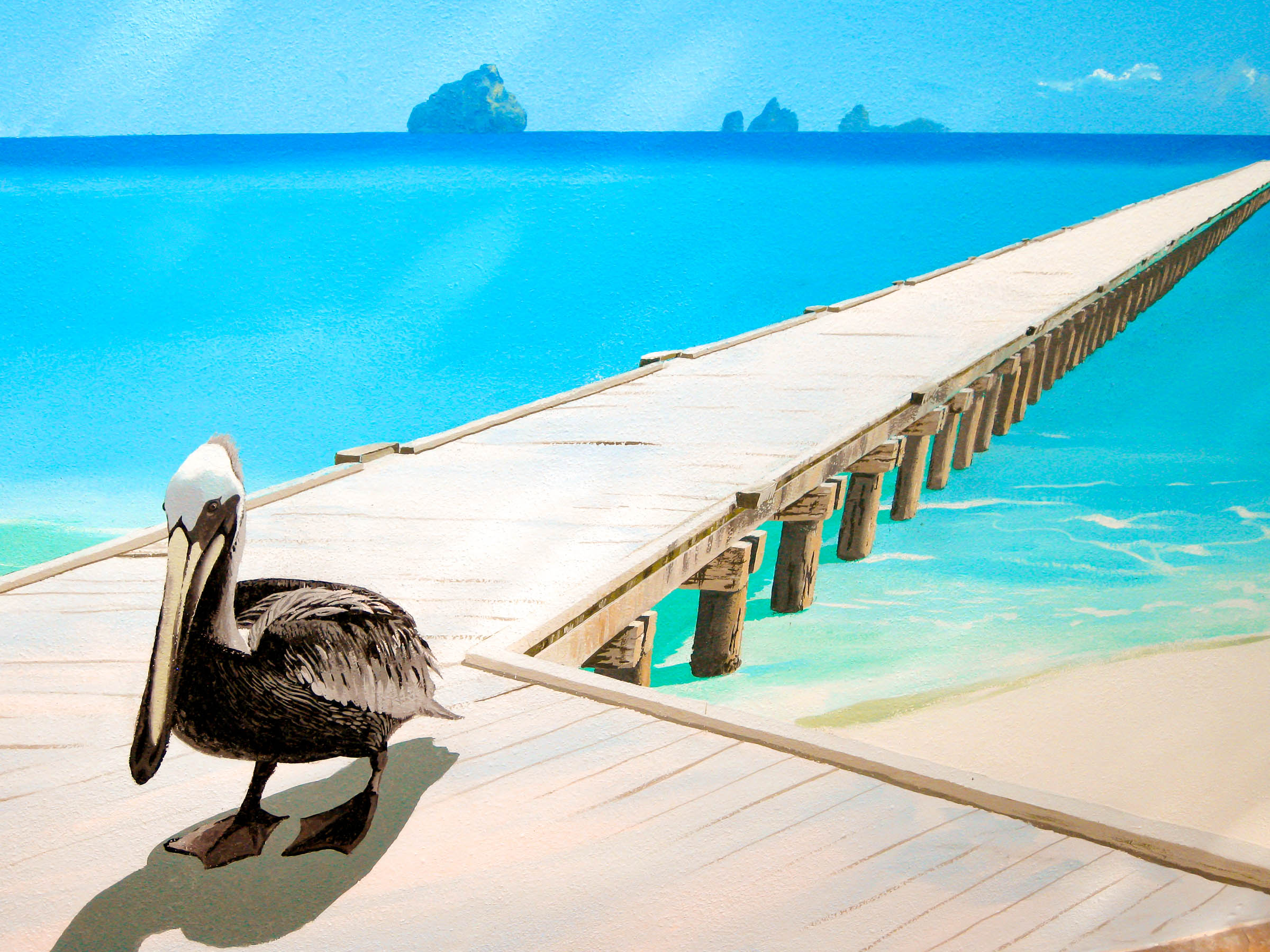 pelican pier florida mural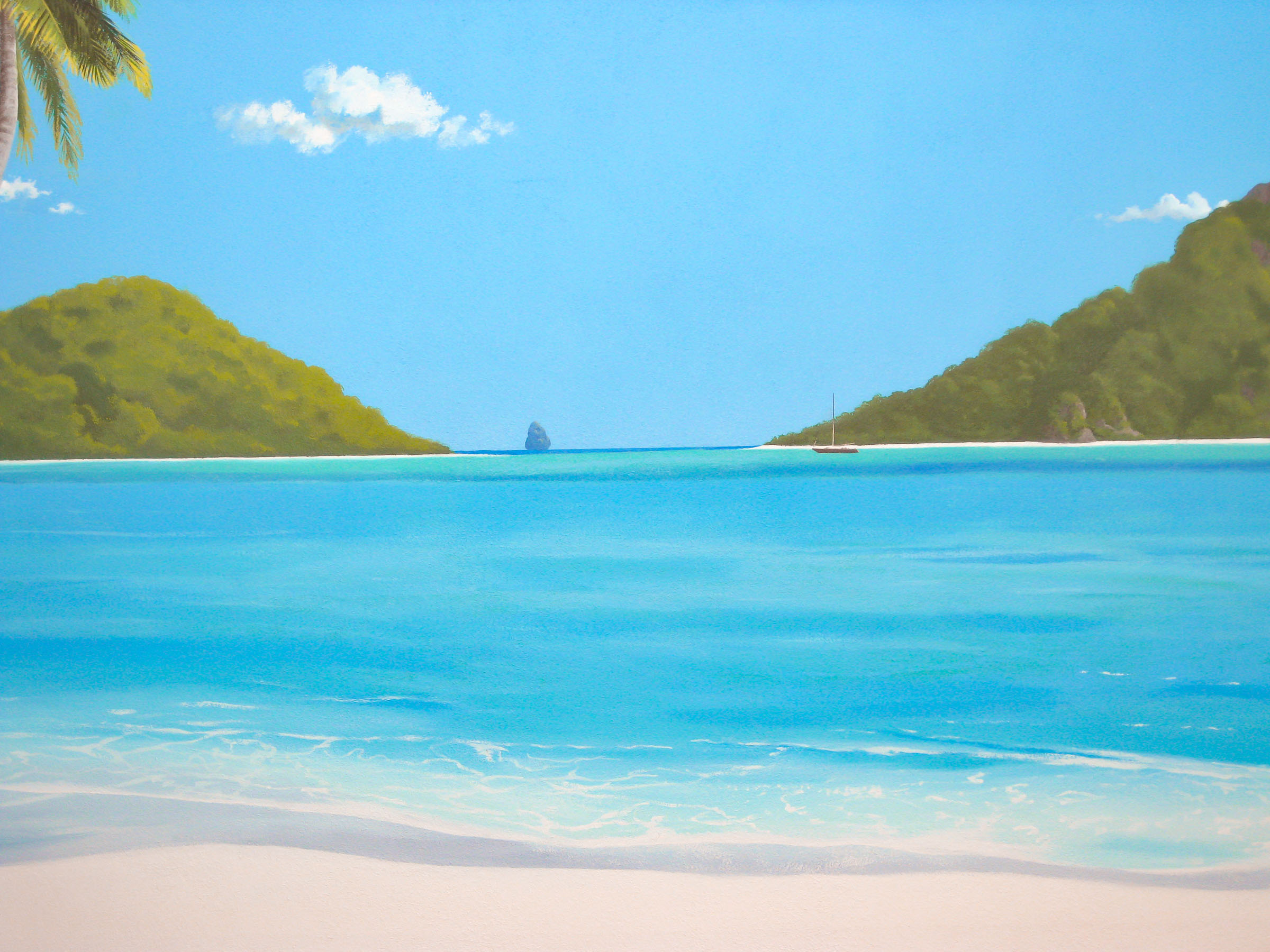 the beach turquoise sea mural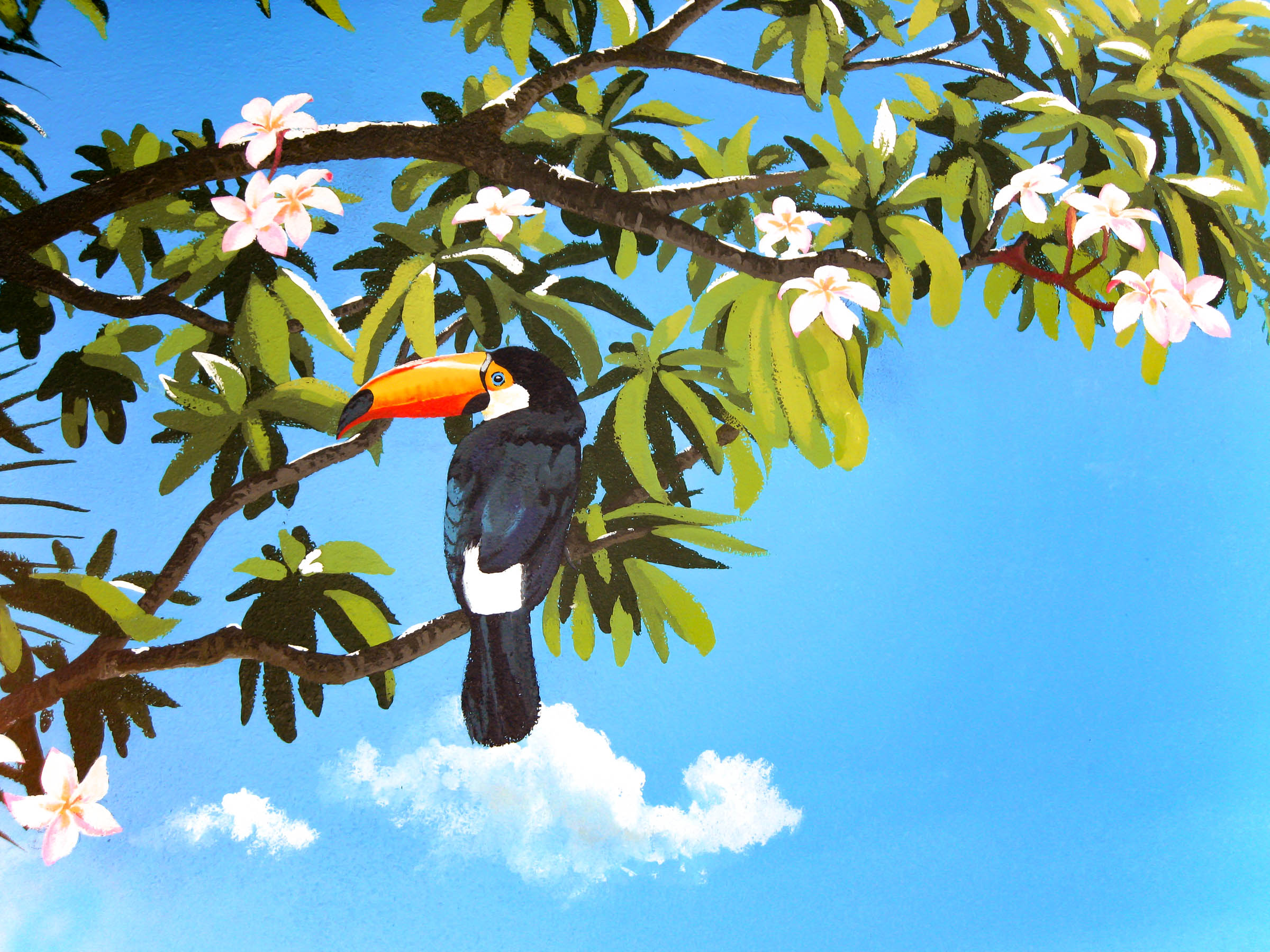 Toucan in tropical tree mural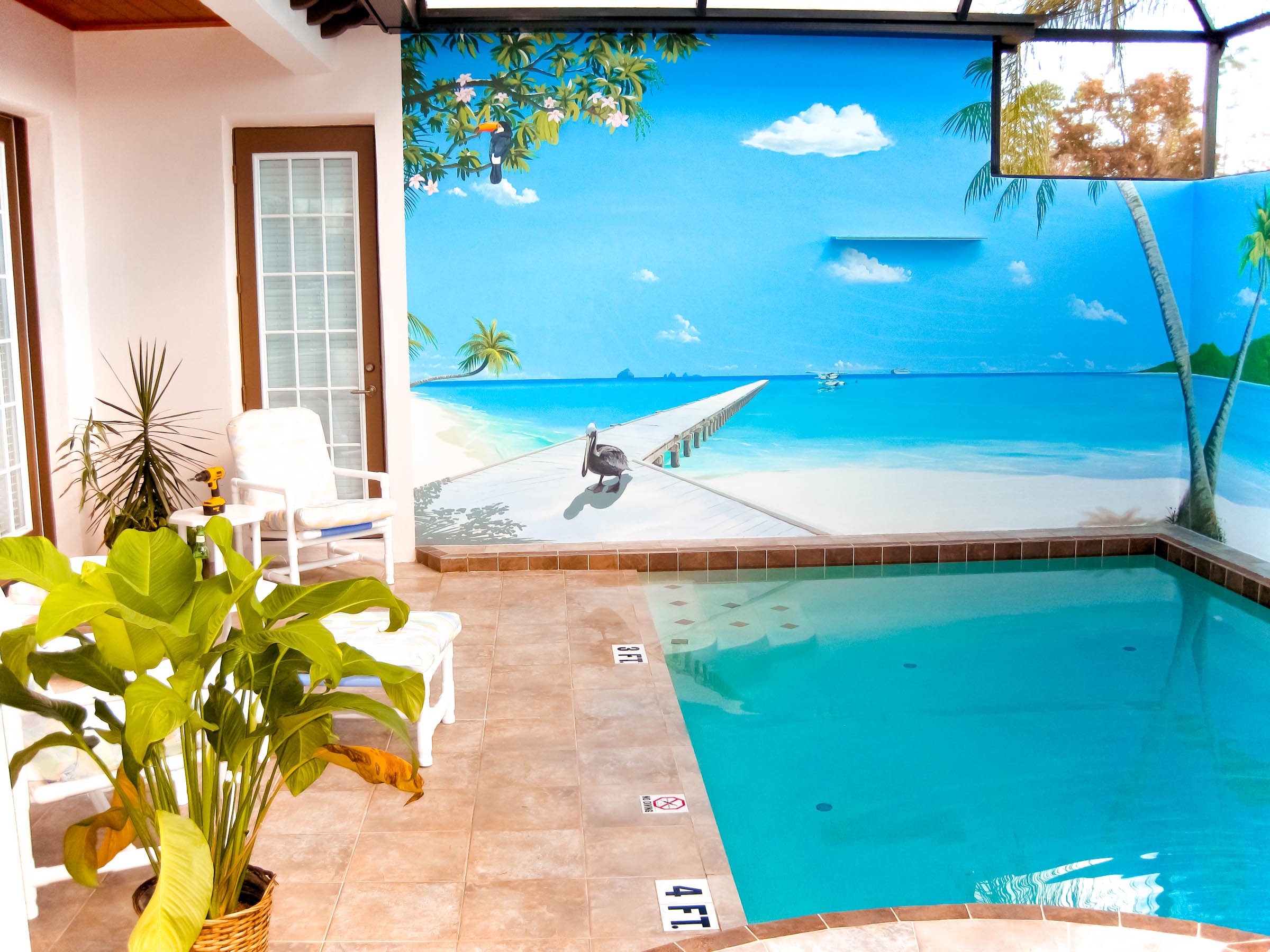 tropical beach mural around pool usa
A little more info about this mural:
This fab mural for a private residence in Florida creates an inviting relaxing poolside environment, where they can kick back and take in the view while sipping cocktails.

The surface was quite a rough, lumpy render and was challenging to paint on. The work took 19 days in total to complete, the clients were very pleased with the results. If you want me to come and paint a mural for you in the USA flights from the UK can be inexpensive in off peak times...

The mural was painted by hand, directly on to the wall, as are most of the murals on this website.