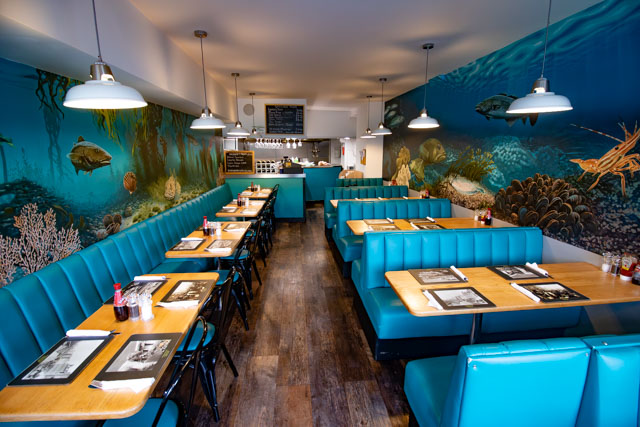 These two murals were painted as part of this long established restaurant's epic facelift, and can be found in the attractive Barbican area of Plymouth.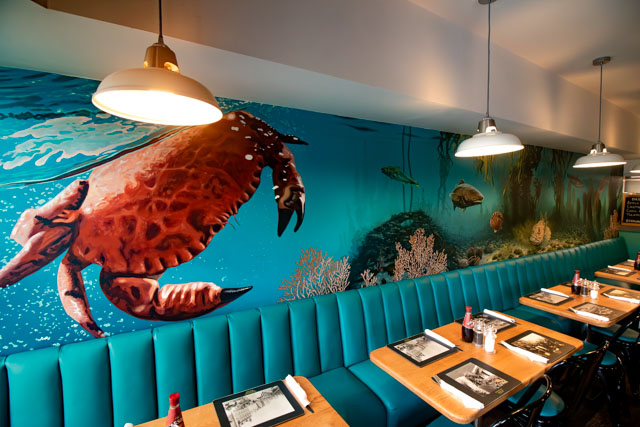 Platters Seafood Restaurant Mural #1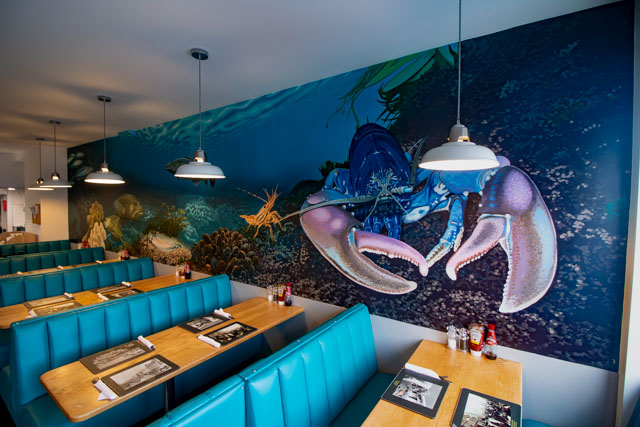 Platters Seafood Restaurant Mural #2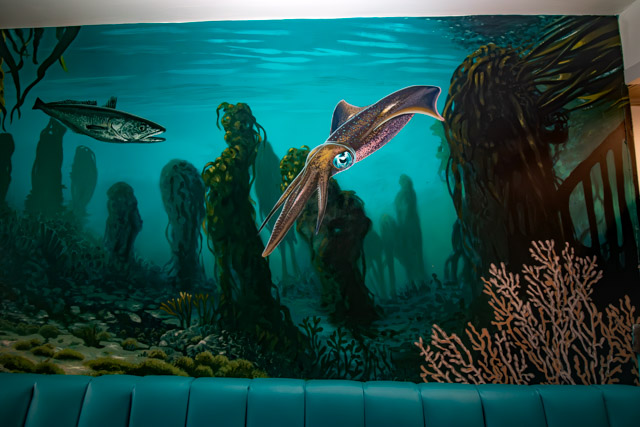 Squid in a kelp forest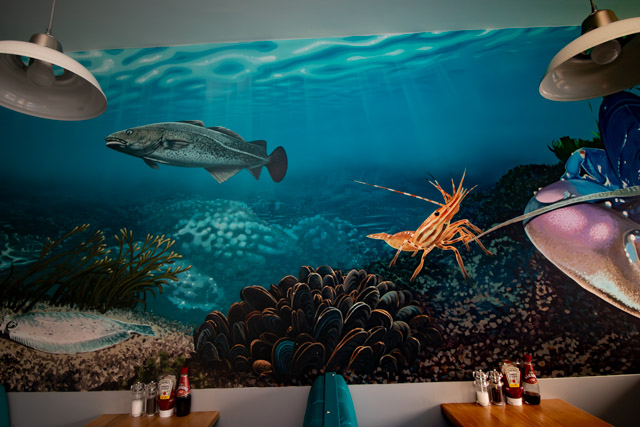 Here we cave a large cod, dover soul, some mussels and a prawn on a rolling seabed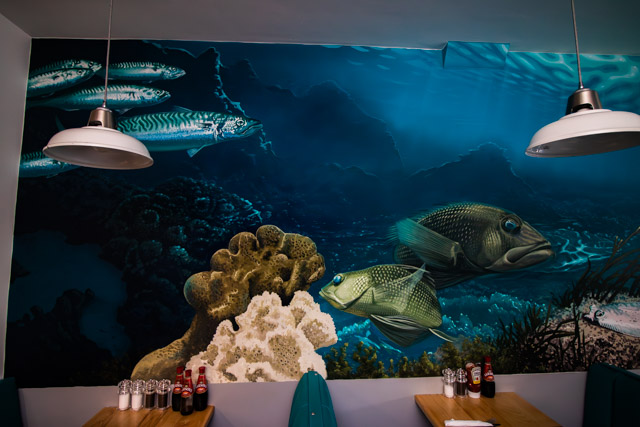 School of Mackeral and some seabass in front of some large coral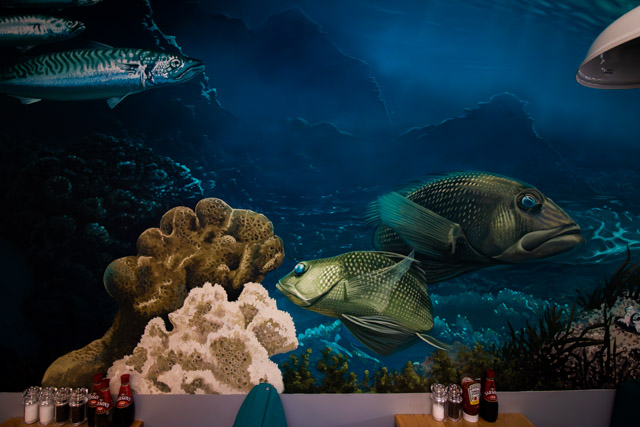 Do particularly like this part of these UK sealife murals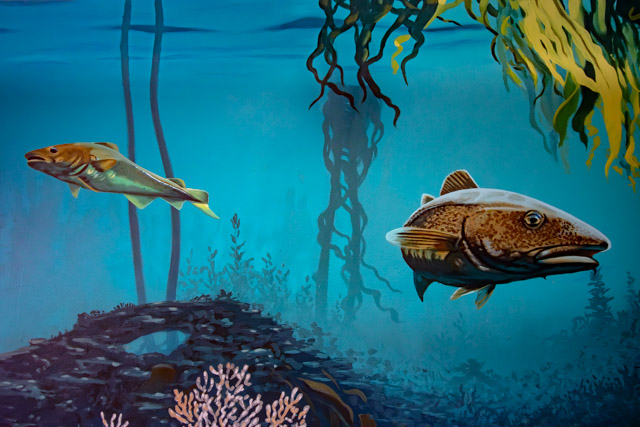 More cod, kelp and coral found in British waters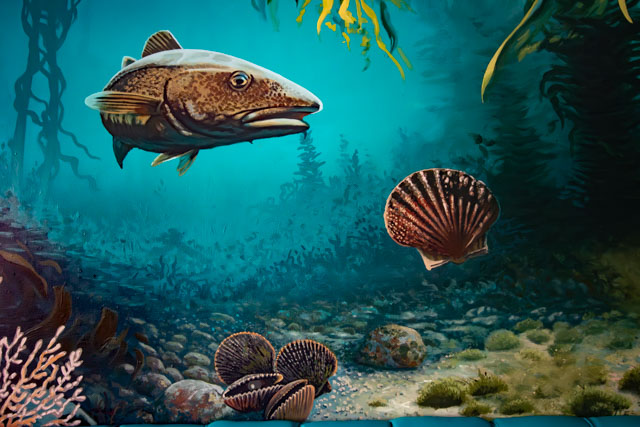 Next we find some scallops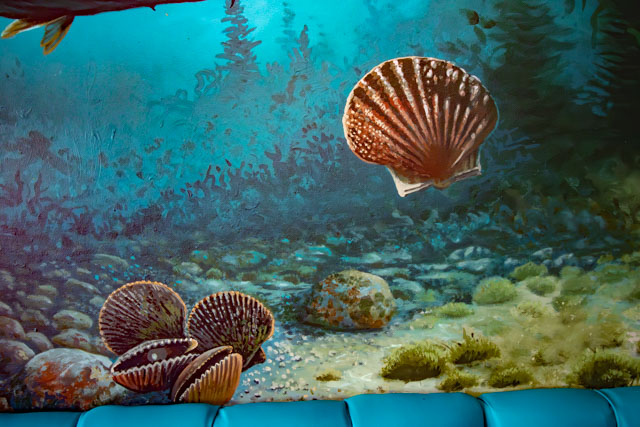 Scallops close up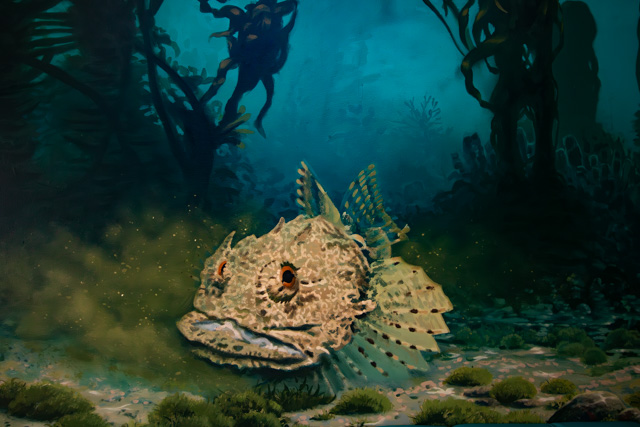 Monkfish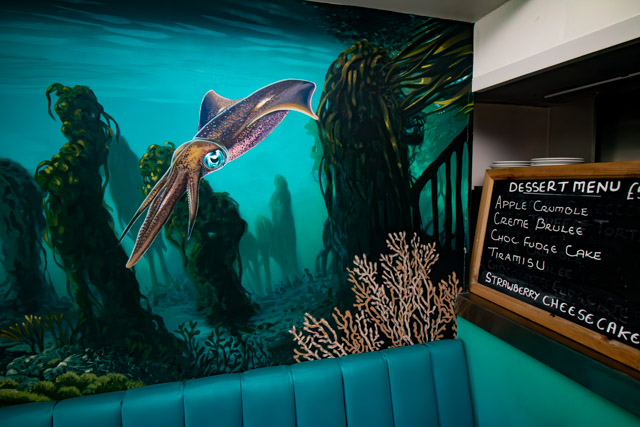 Squid eying up the desert menu...
A beautiful prawn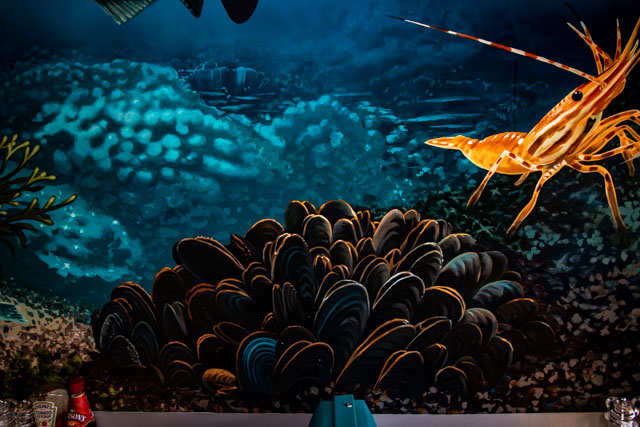 Cluster of Mussels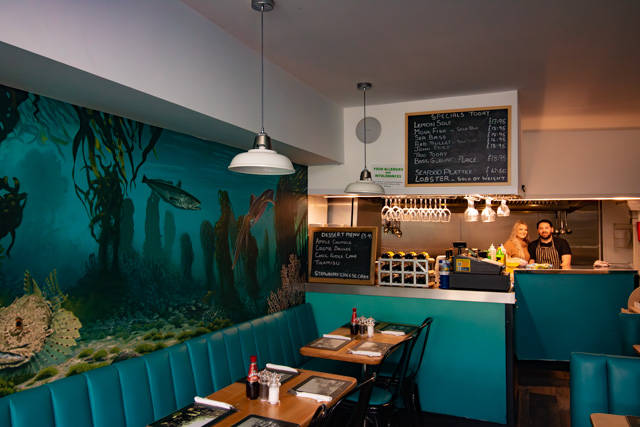 Platters, open for business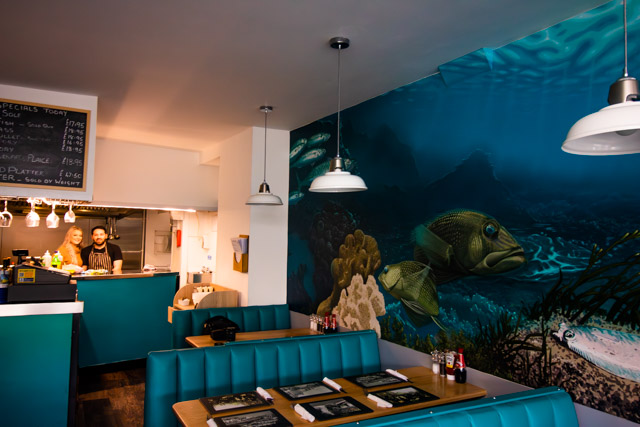 Platters Seafood Restaurant in the Barbican, Plymouth.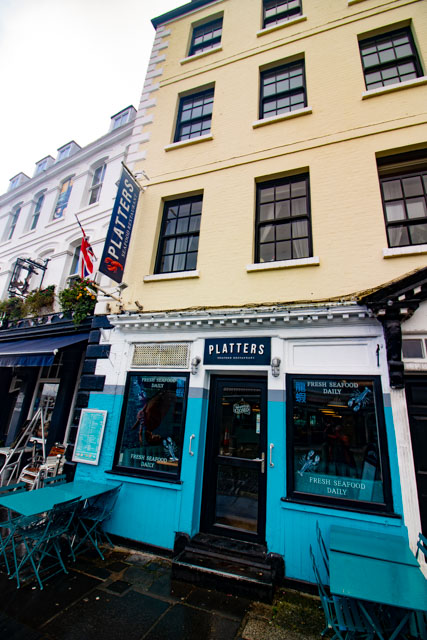 Platters outside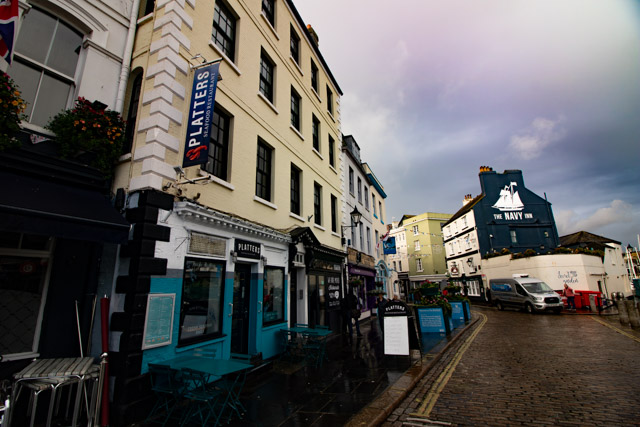 Platters Seafood Restaurant is situated in the Barbican, right by the harbour. Exterior photos are off season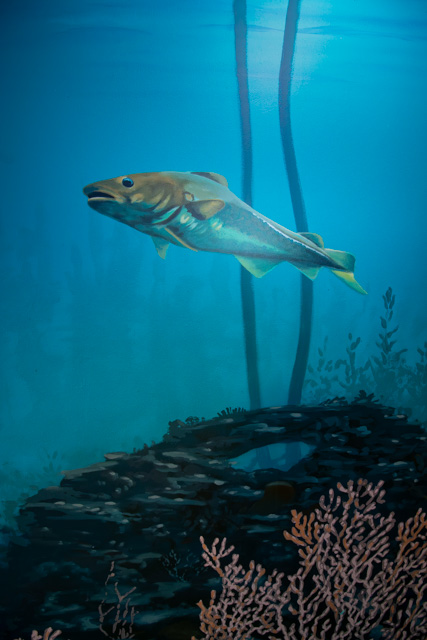 Fish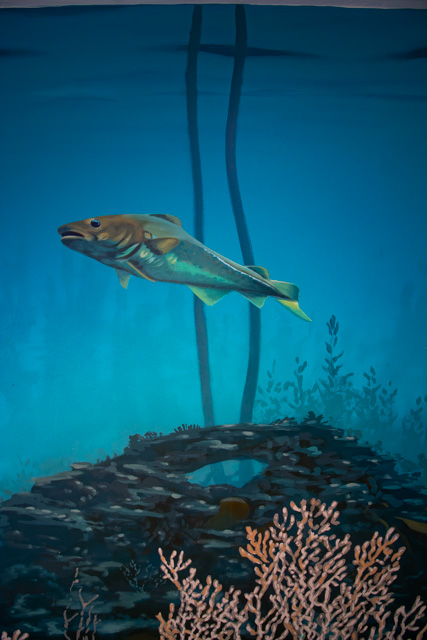 similar picture under slightly different light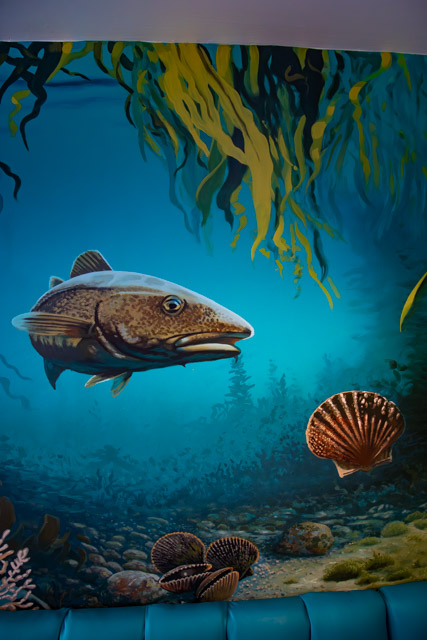 Cod and Scallops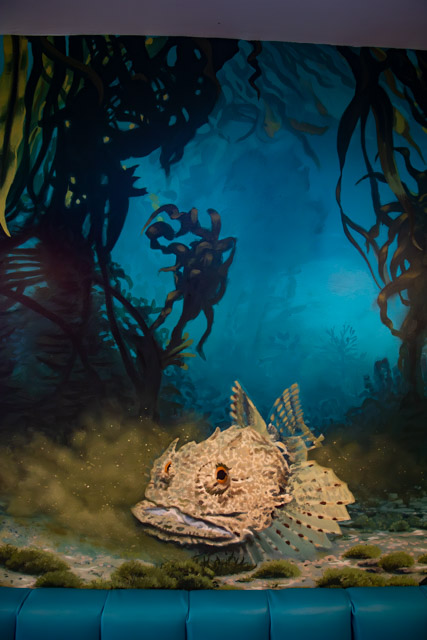 Mr. Monkfish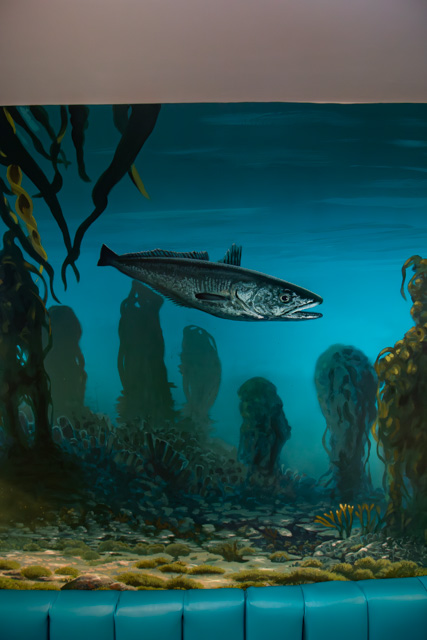 I've actually forgotten which fish this is, heheh
Fabulous, attractive large coral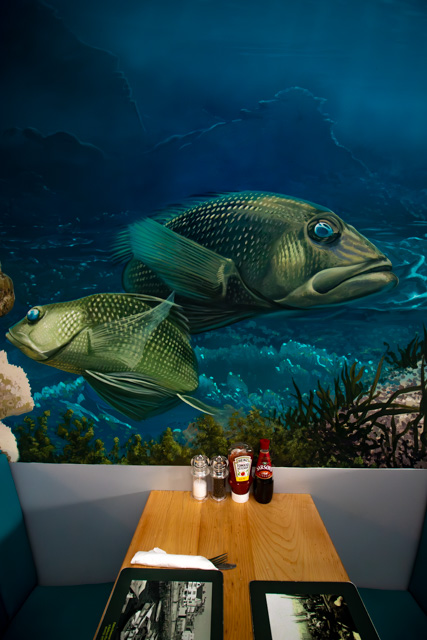 Couple of Seabass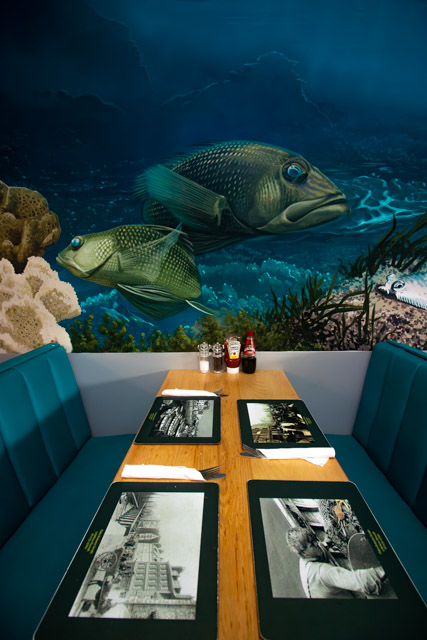 Seabass, again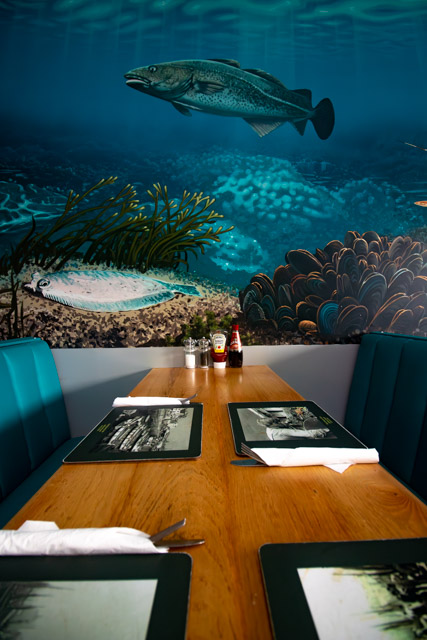 It feels as though if you tried to reach and grab this cod swimming above you, it would turn away and shimmy off.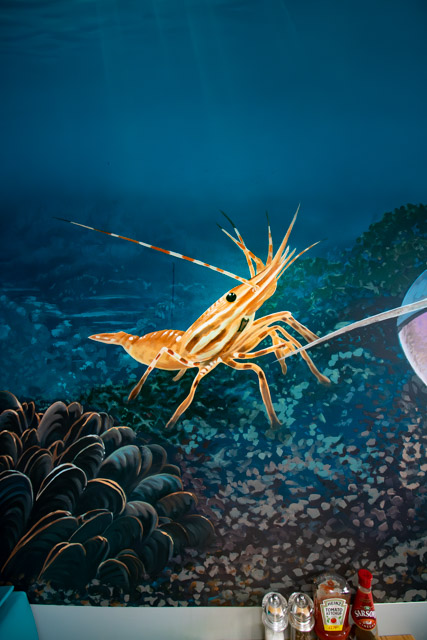 Prawn detail in one of the murals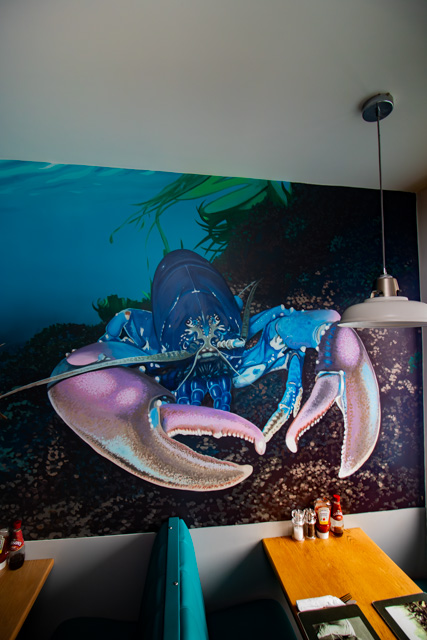 Platters Mural, yes lobsters are often blue in their natural habitat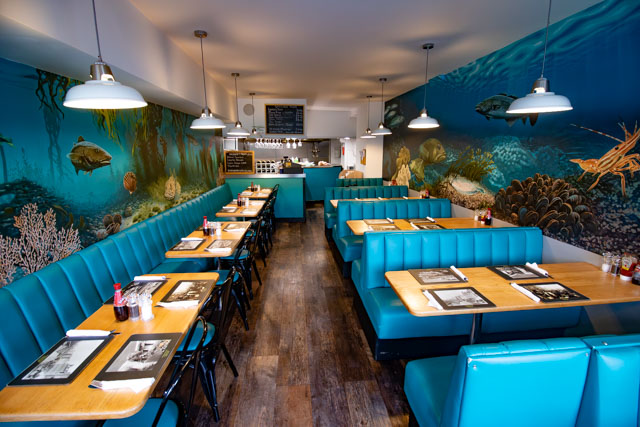 Platters, Barbican, Plymouth. Come on by, the murals would love to see you.
A little more info about this mural:


Date - 2021
Location - Platters Seafood Restaurant, The Barbican, Plymouth, UK