This lovely mural was painted for a lively kid, who wanted bold and bright pinks and purples for the background, and the details were kept simple yet effective, just like in the famous "Everybody wants to be a Cat" scene in the original Aristocats movie. This meant that I could spend more time on the characters and other details, like Paris in moonlight through an open window, O'Malley and Duchess crooning through the harp strings, Toulous painting Edgar on the easel, and of course Scat Cat and the band jazzing it all up. The effect makes for a vibrant bedroom for a young lady with a lot of get up and go!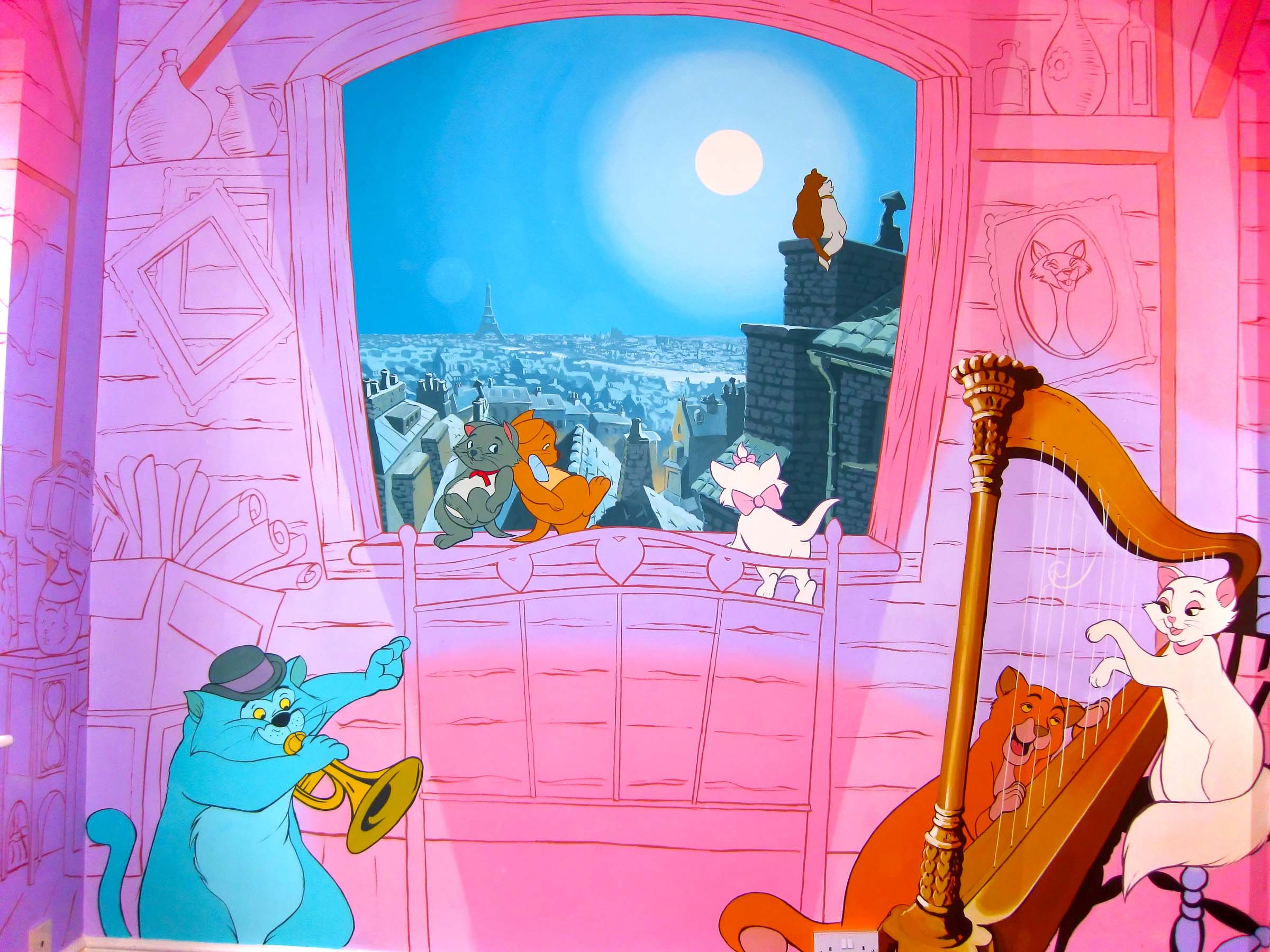 Disney Murals for Girls
Berlioz, Toulouse and Marie shaking it up in front of Paris by moonlight, which is I think utterly charming.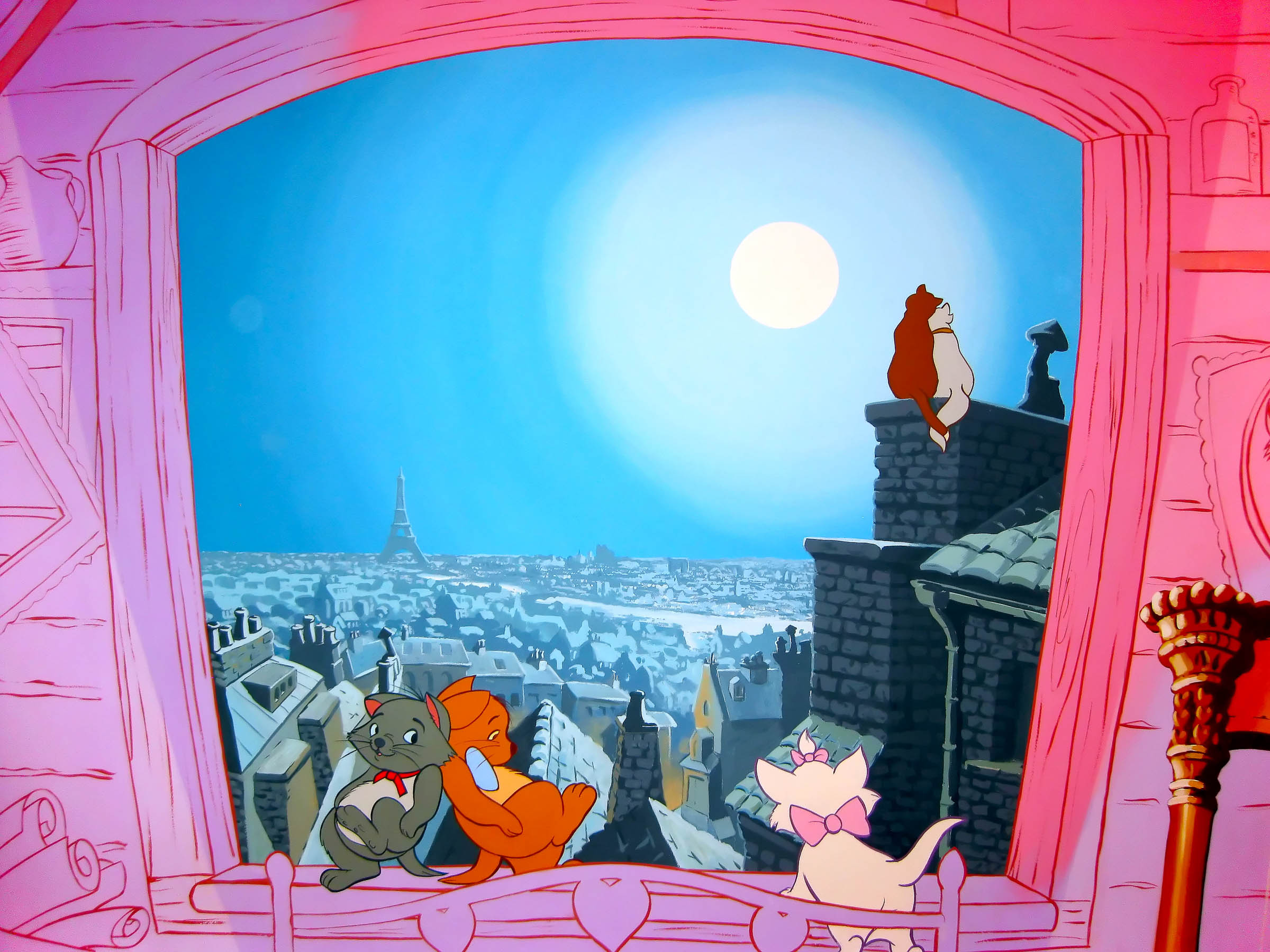 When the Aristocats reach Paris, O'Malley bumps into his ol' pal Scat Cat, so time for some Disney style jazz.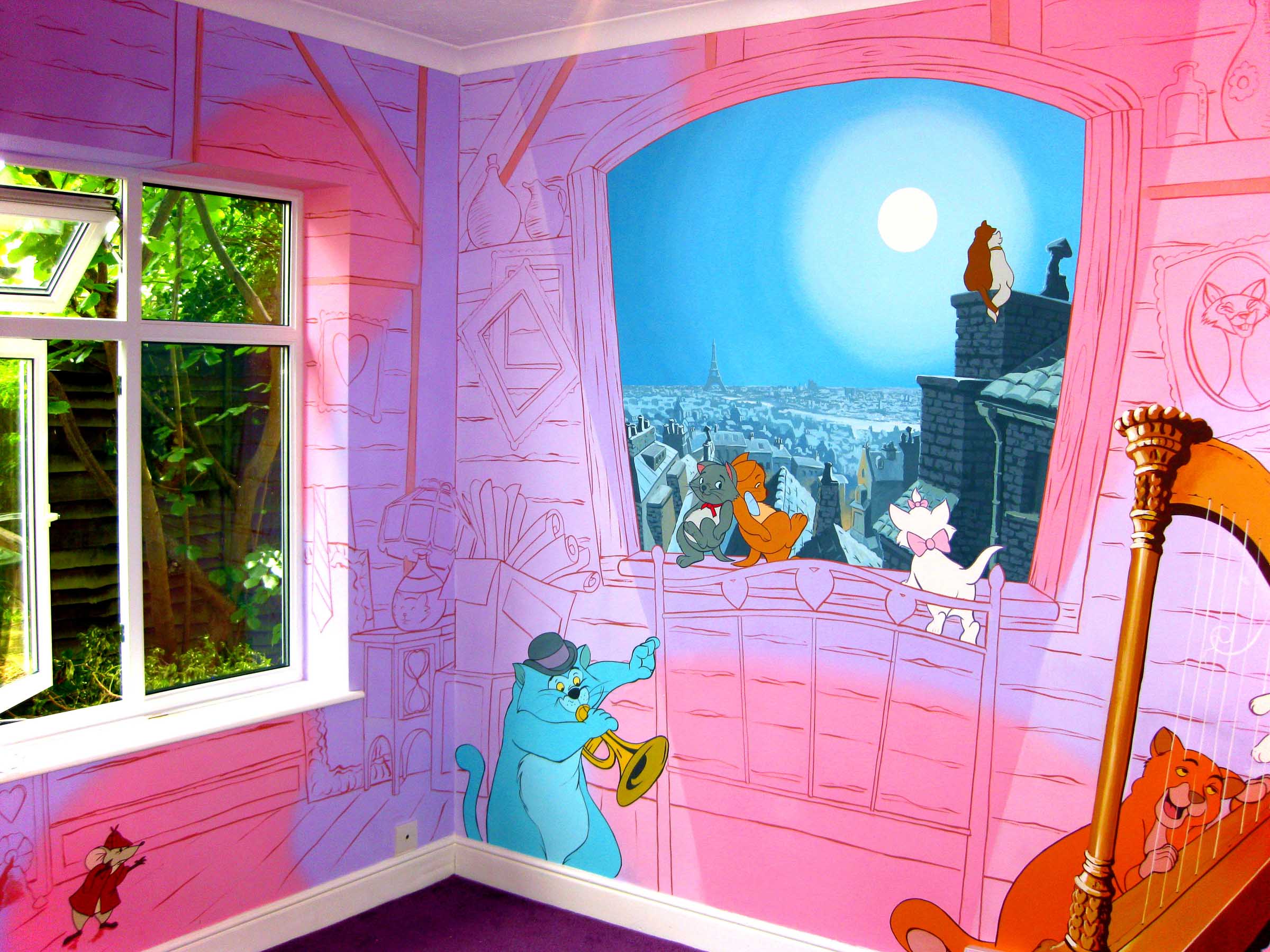 This Aristocats mural is painted around the whole room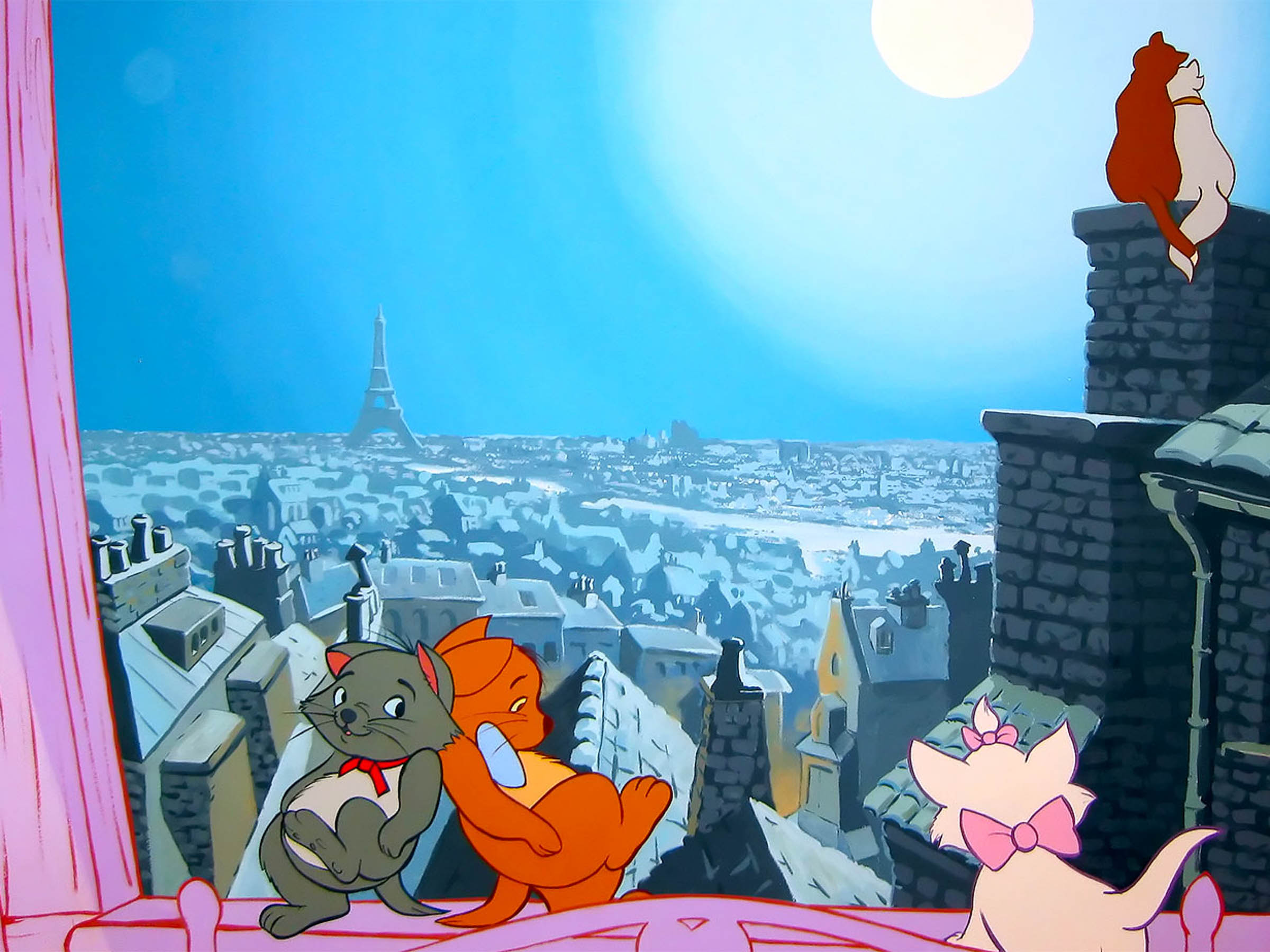 Close up of the window scene in this bedroom mural, with Berlioz and Toulouse dancing on the windowsill, and Marie catches a romantic moment between Duchess and O'Malley as they stare out over a moonlit Paris.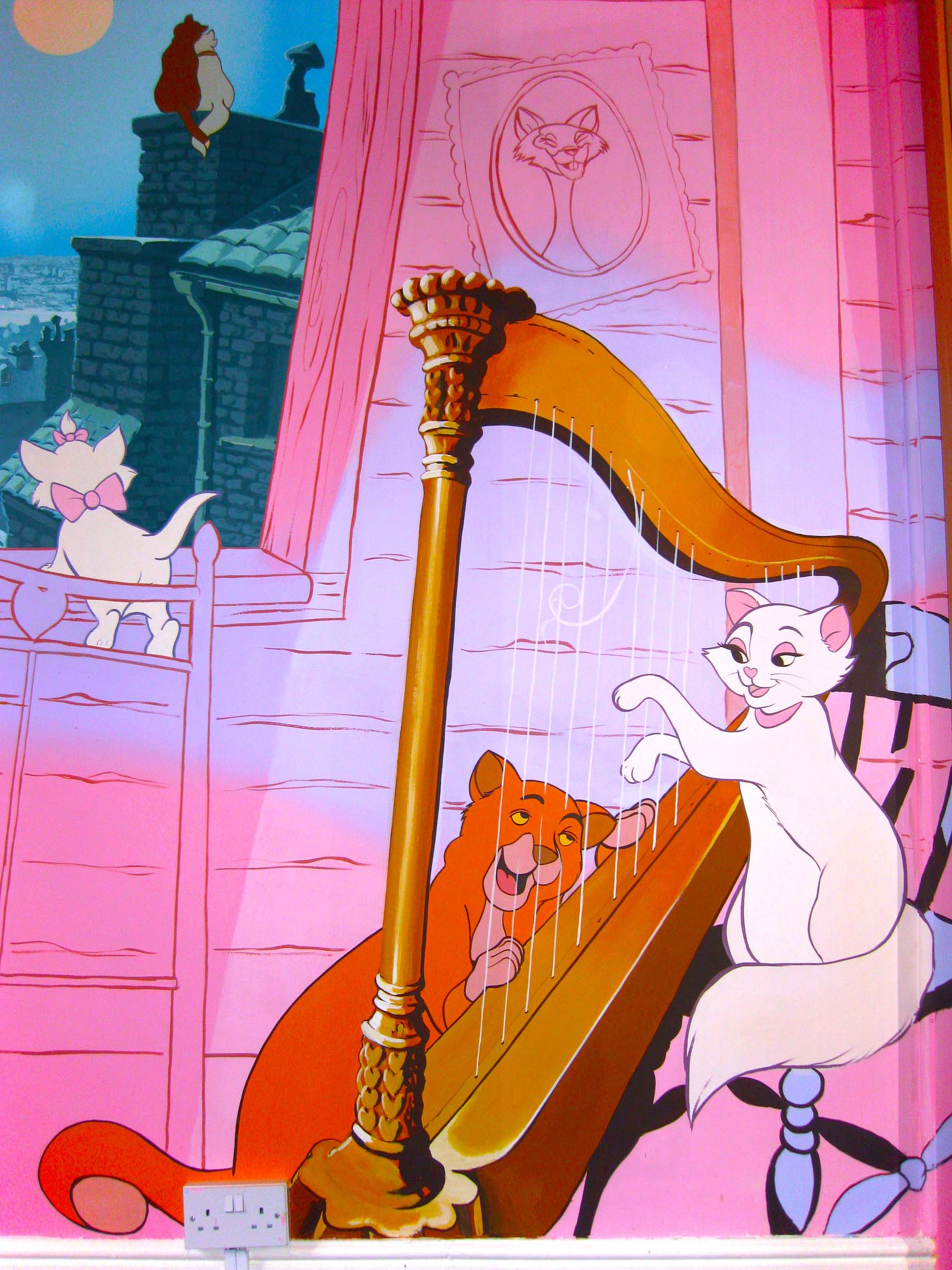 Duchess and O'Malley crooning through the harp strings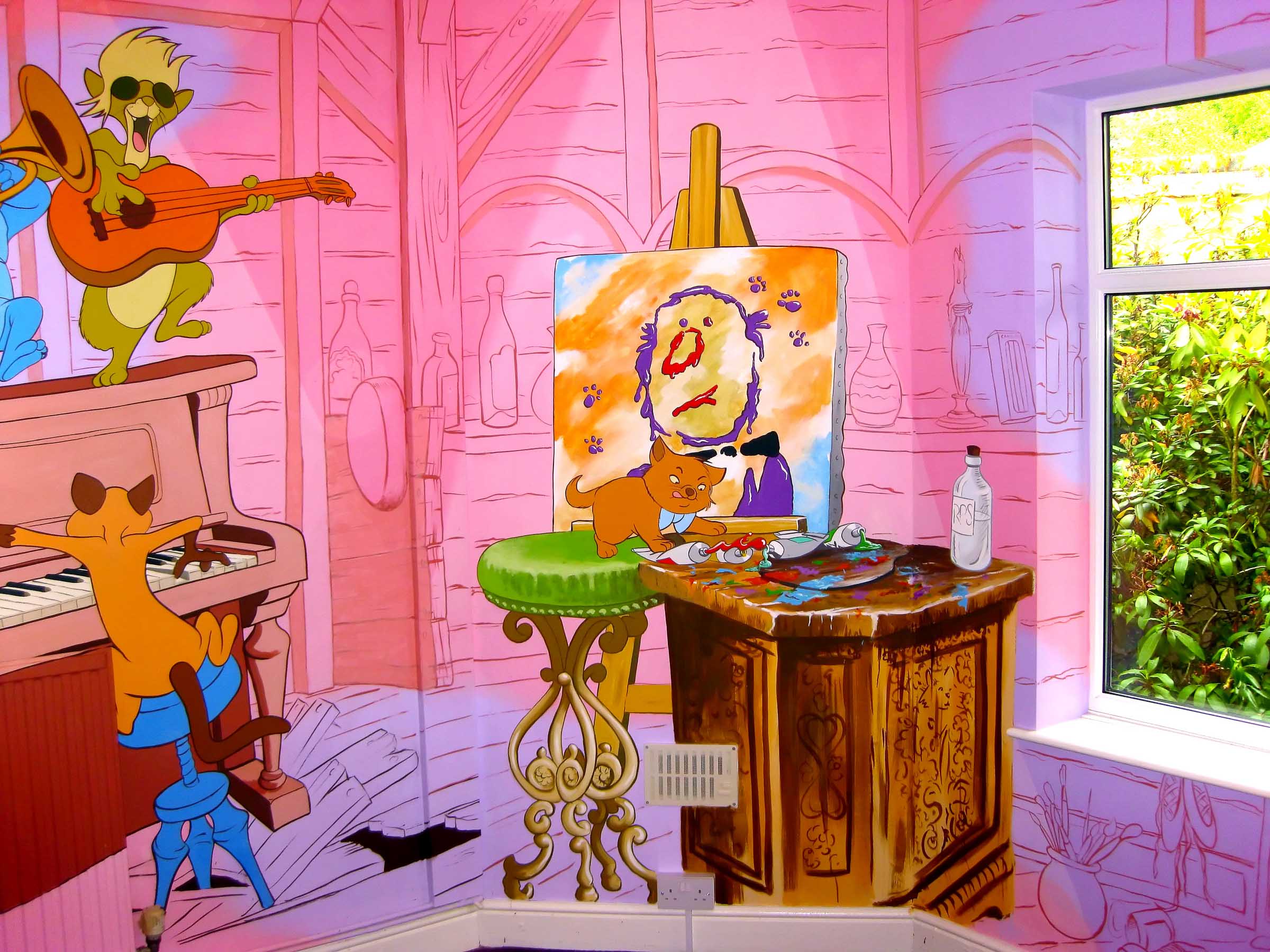 Toulouse painting portrait of Edgar in this corner part of the Aristocats bedroom.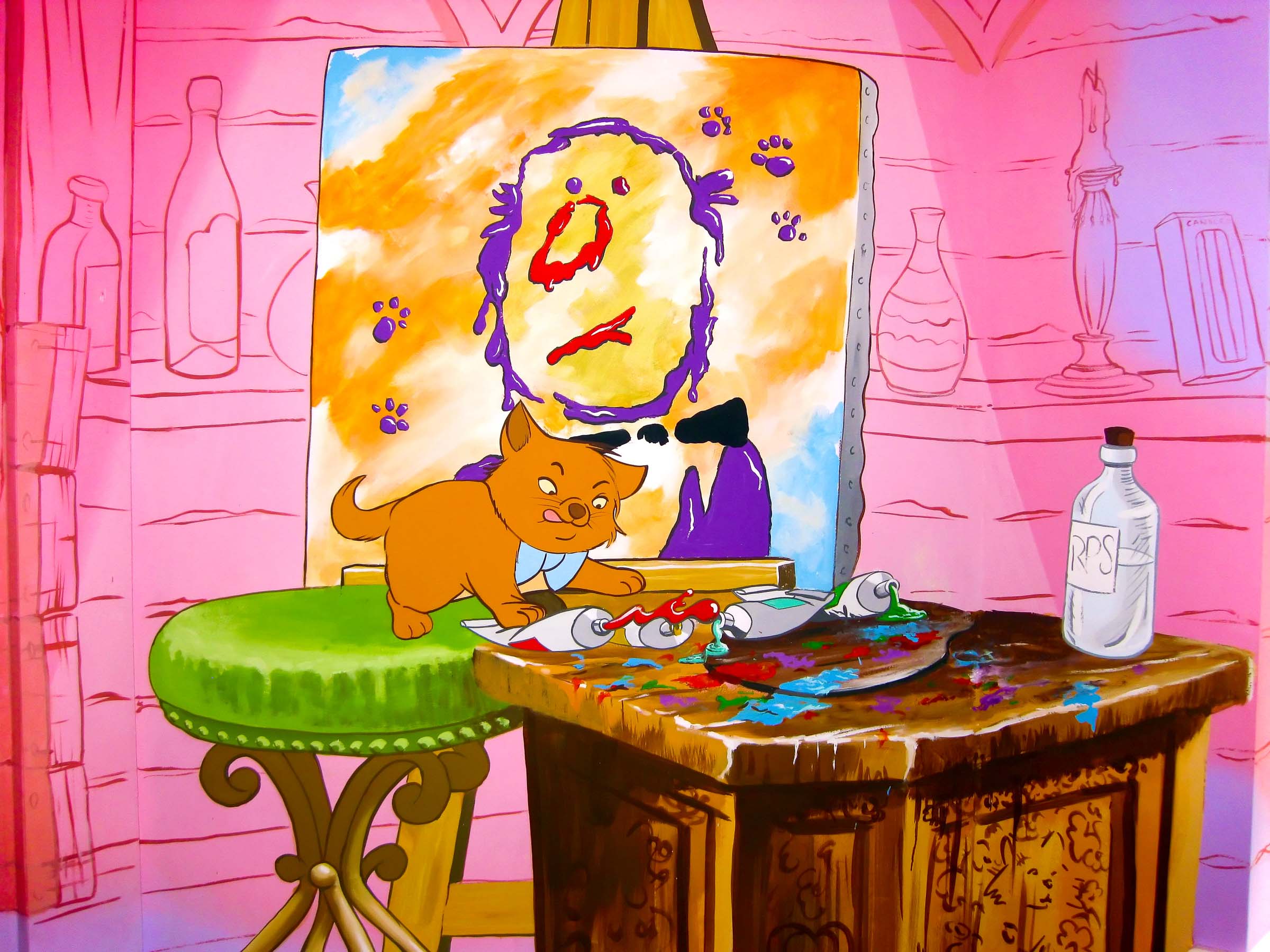 Love this part of the mural, with Toulouse getting messy with paint!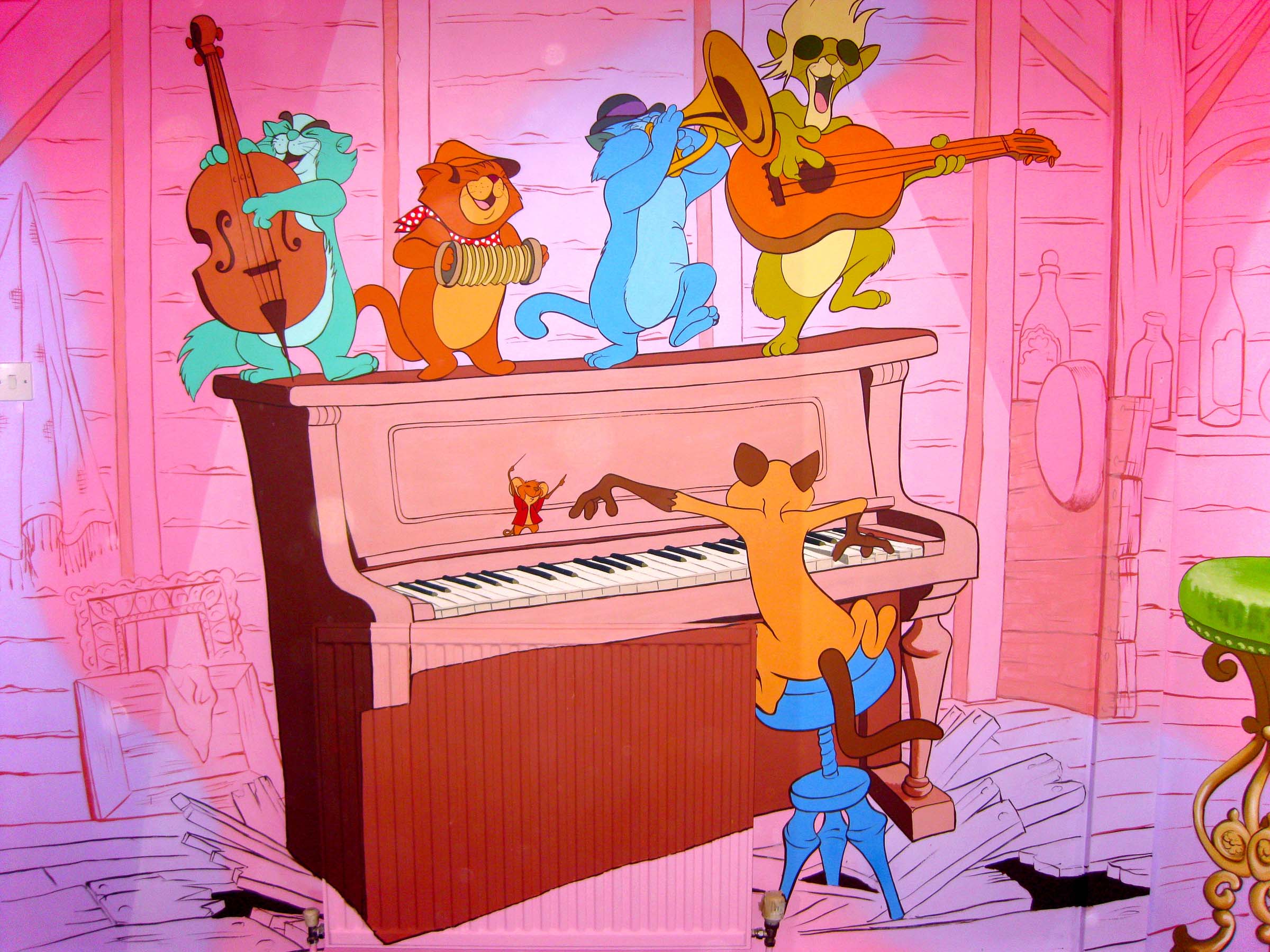 part of the Aristocats mural disguises a radiator, and shows Scat Cat and his band, (Shun Gon, Hit Cat, Peppo and Billy bass) jazzing it up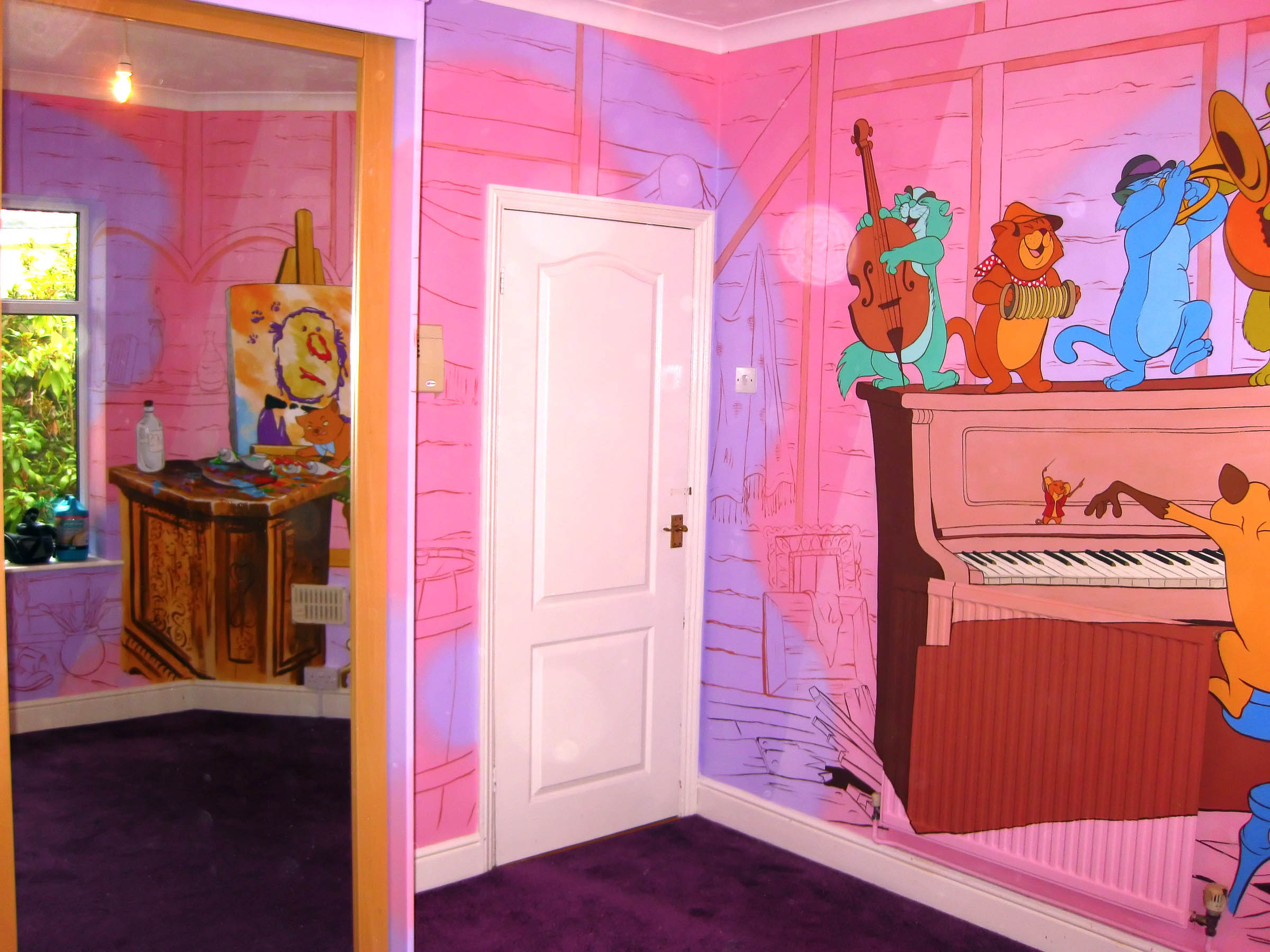 Entrance door into the room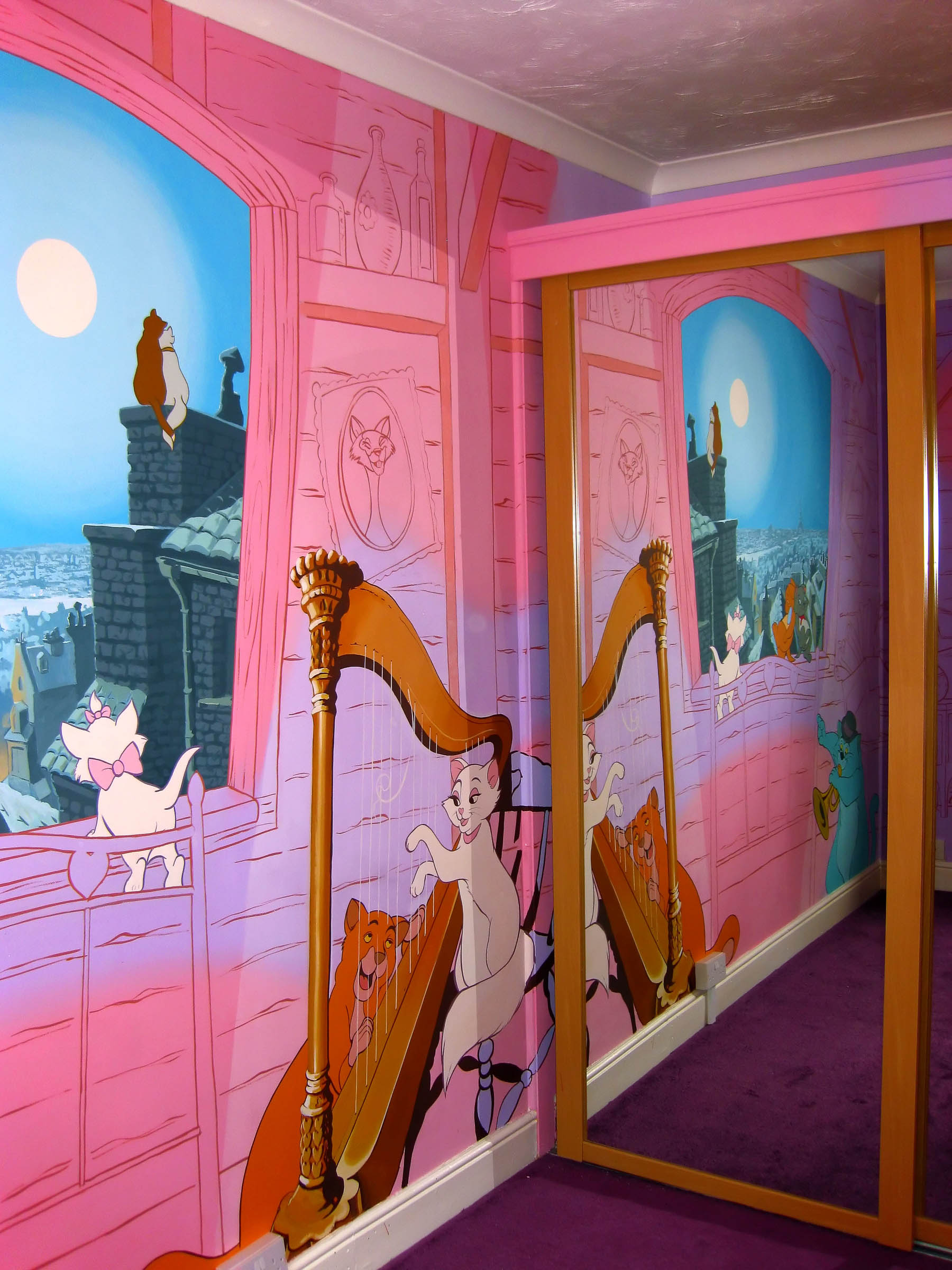 Aristocats Wall Mural corner with mirrored fitted wardrobes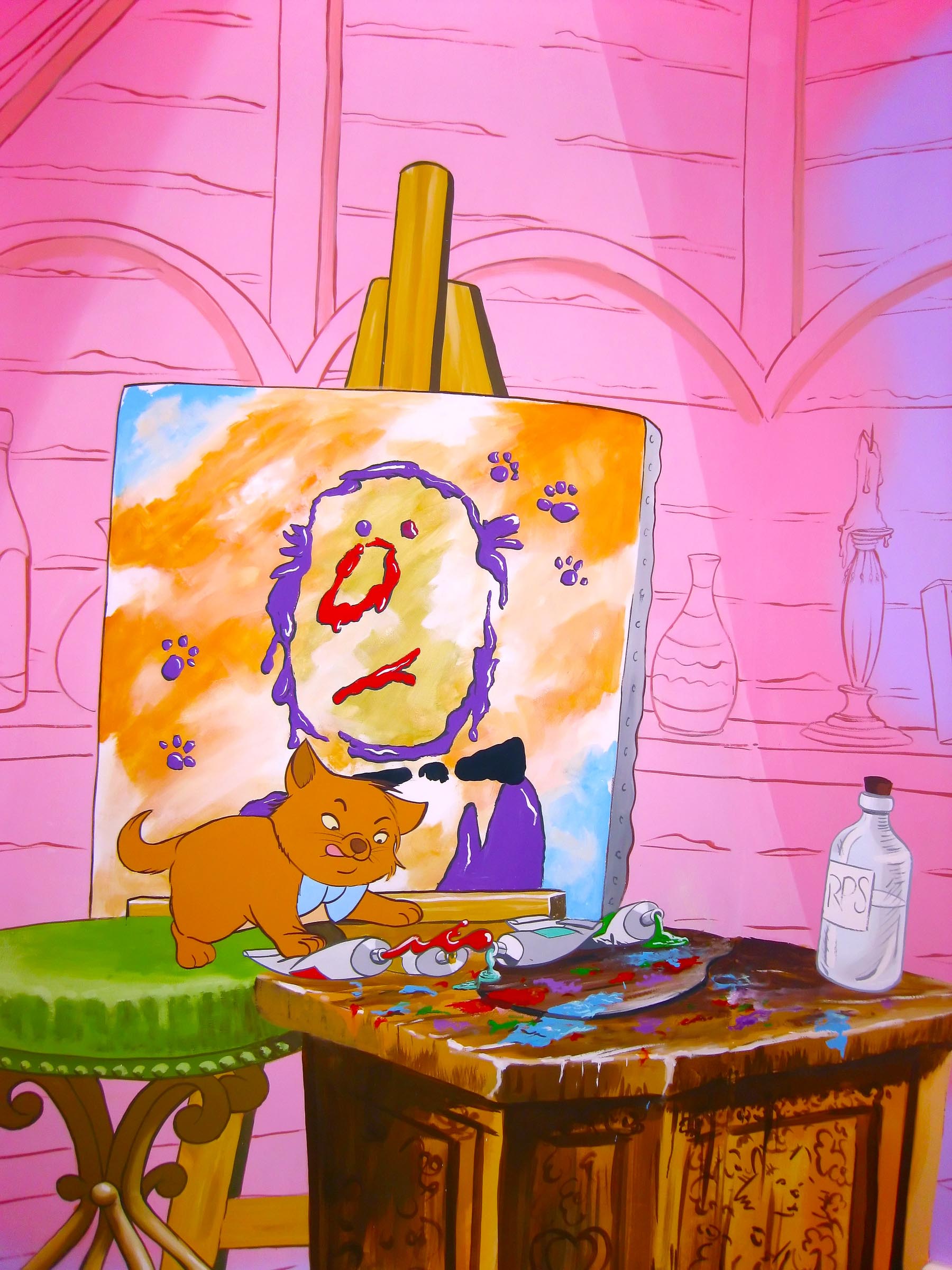 Toulouse helping to paint this part of the mural!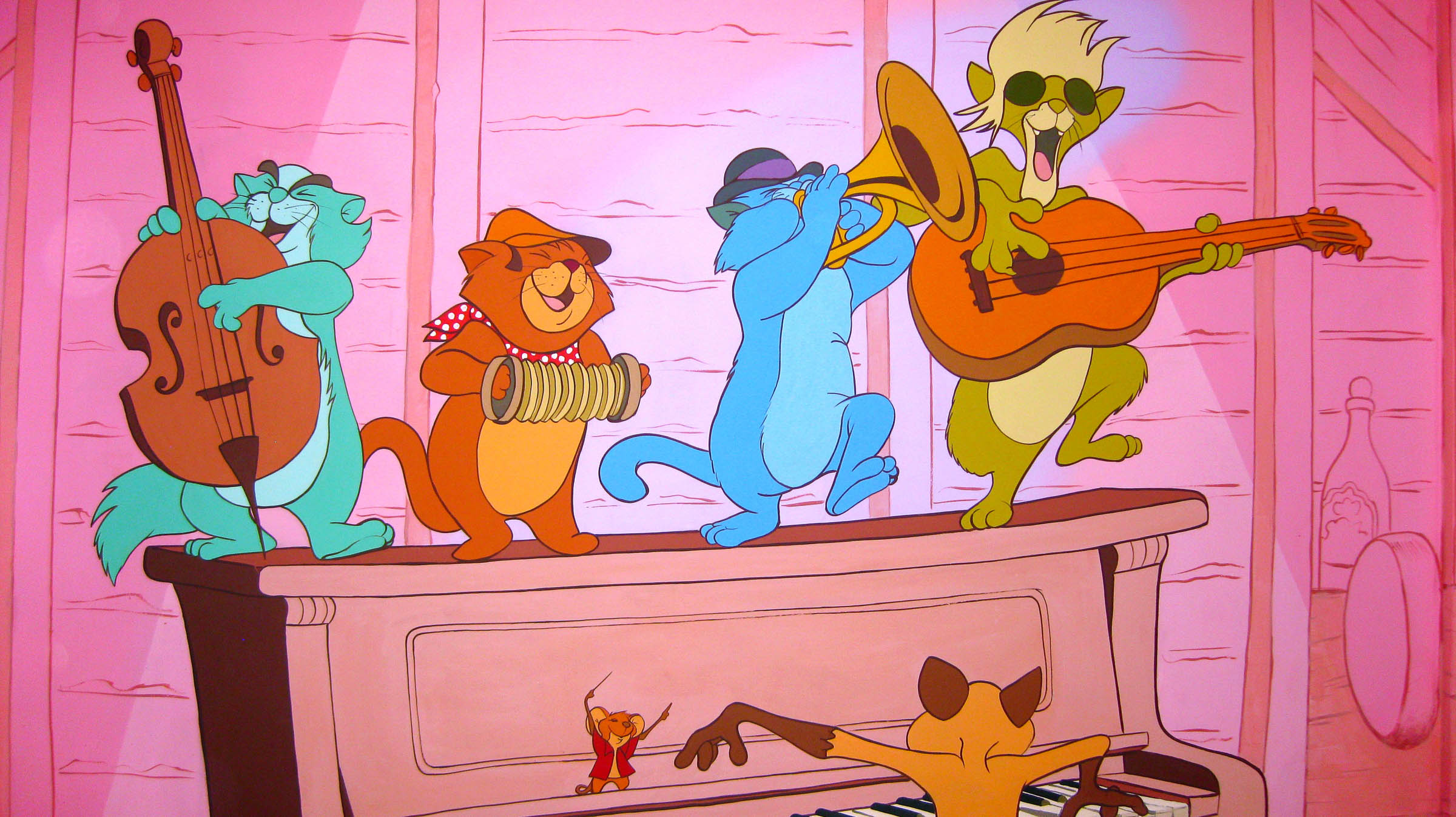 Aristocats Mural, Scat Cat and his band play "Everybody wants to be a cat"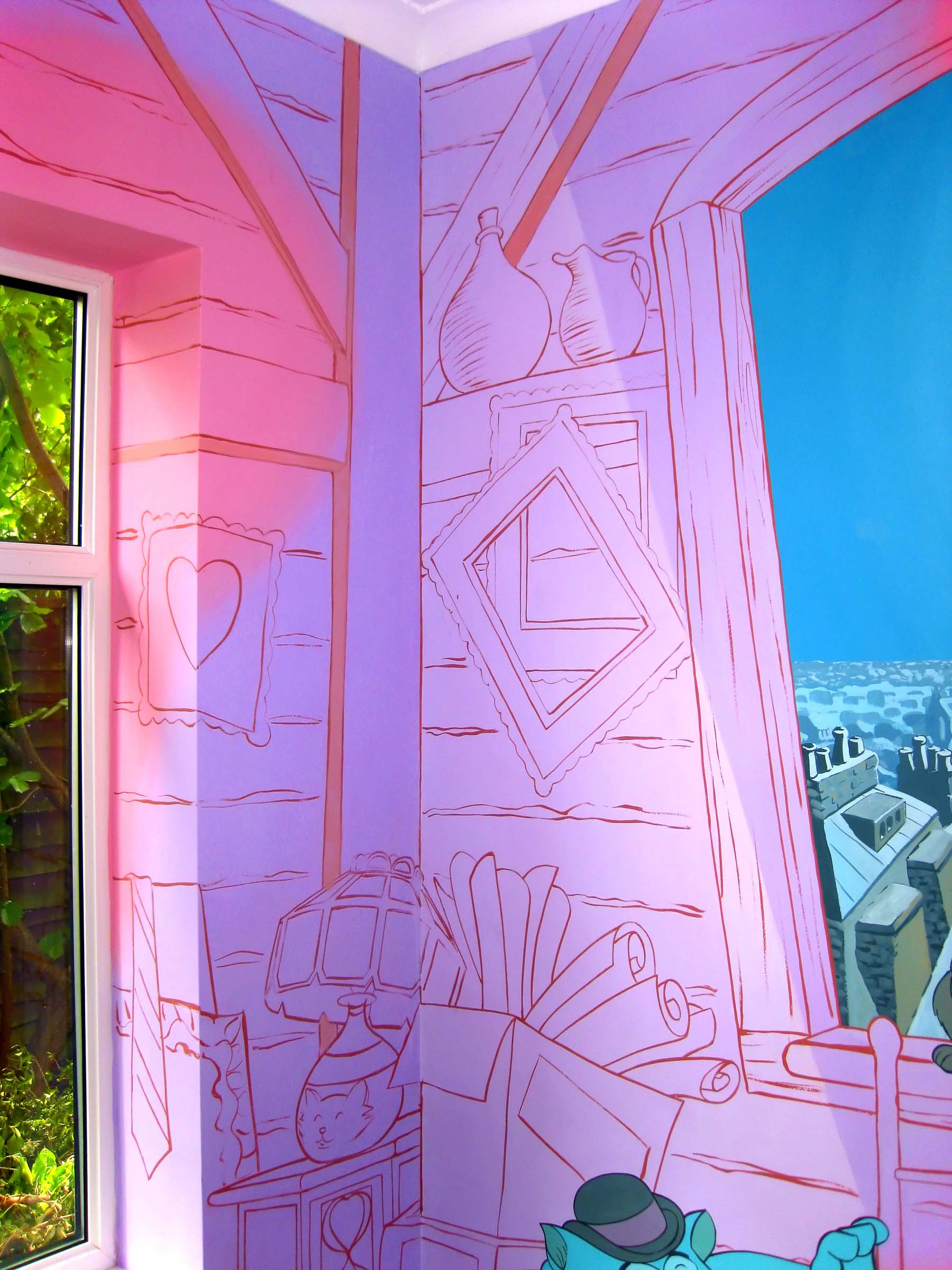 "Cluttered" mural corner, some of the background was painted in an outline style as this a) emulated the style of the jazzy scene in the Aristocats movie, and b) saved valuable time.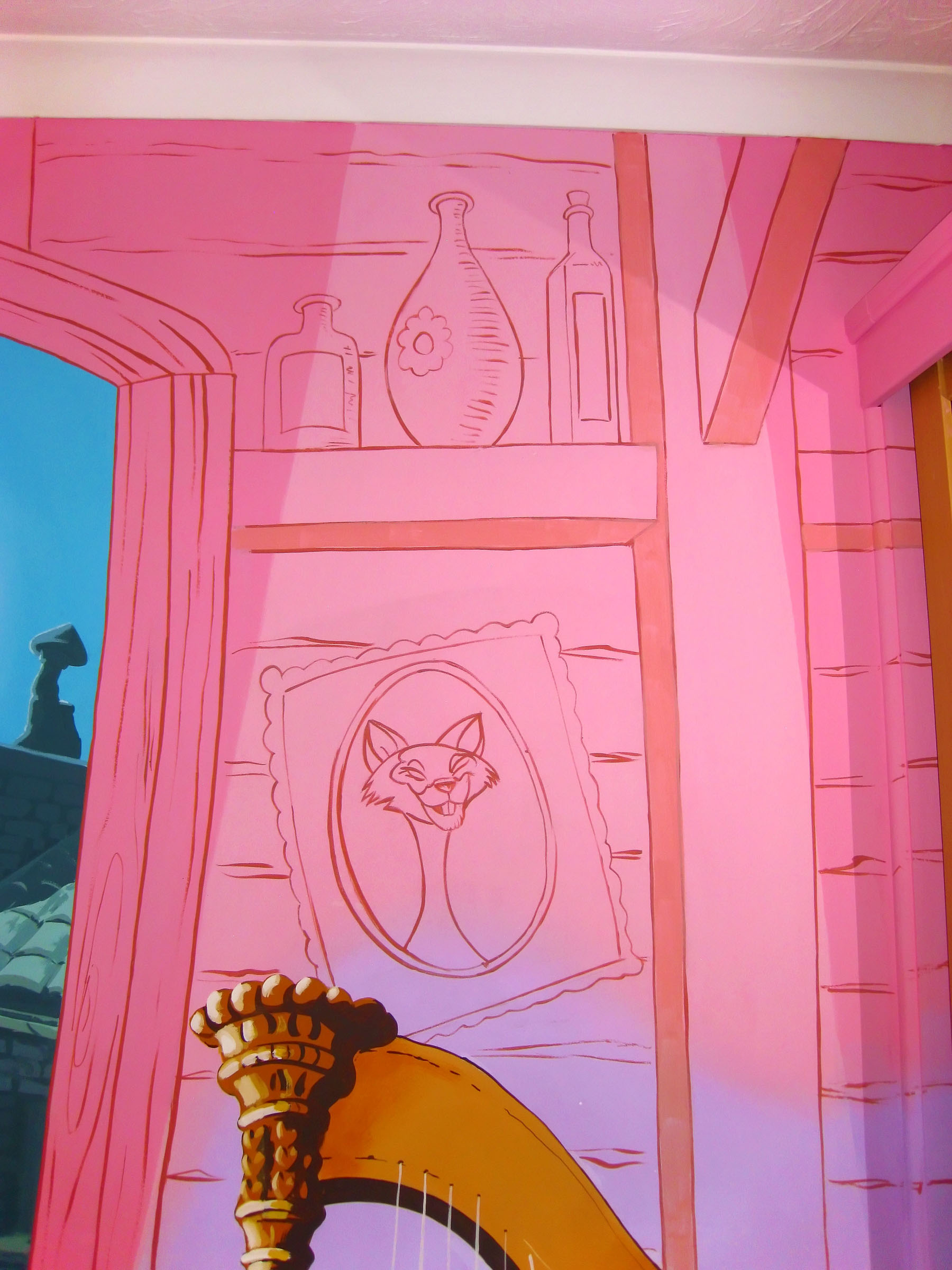 This part has a portrait of Shun Gon, the Chinese cat
Roquefort doing some detective work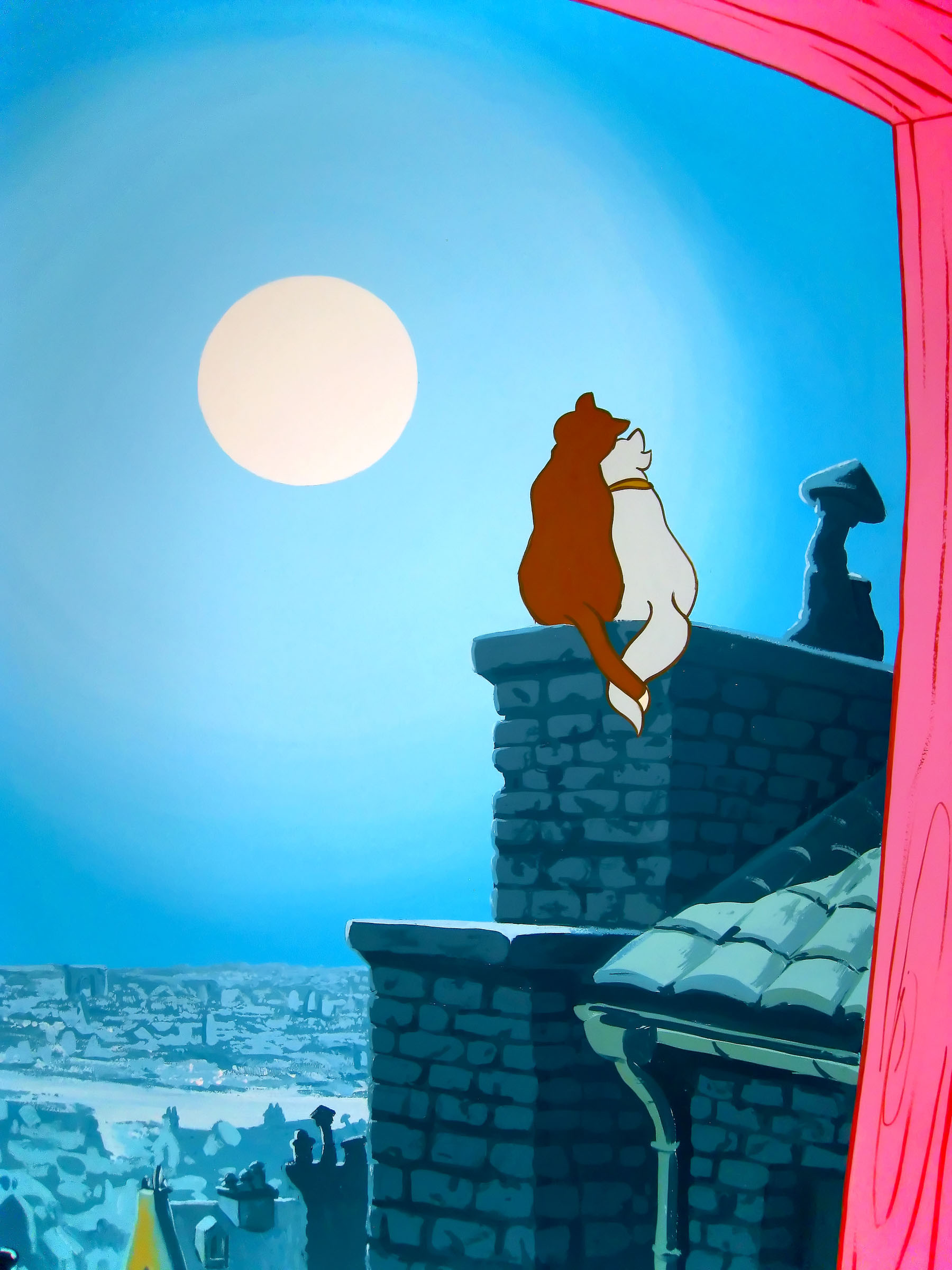 'Malley and Duchess on a rooftop in moonlit Paris - The start of a beautiful friendship :)
A little more info about this mural:
This lovely mural was painted for a lively kid, who wanted bold and bright pinks and purples for the background, and the details were kept simple yet effective, just like in the famous "Everybody wants to be a Cat" scene in the original Aristocats movie. This meant that I could spend more time on the characters and other details, like Paris in moonlight through an open window, O'Malley and Duchess crooning through the harp strings, Toulous painting Edgar on the easel, and of course Scat Cat and the band jazzing it all up. The effect makes for a vibrant bedroom for a young lady with a lot of get up and go!

This hand-drawn, hand-painted Disney Aristocats mural was painted directly on to the walls, before I owned such things as a projector...

Date - July 2010
Location - Ipswich, UK