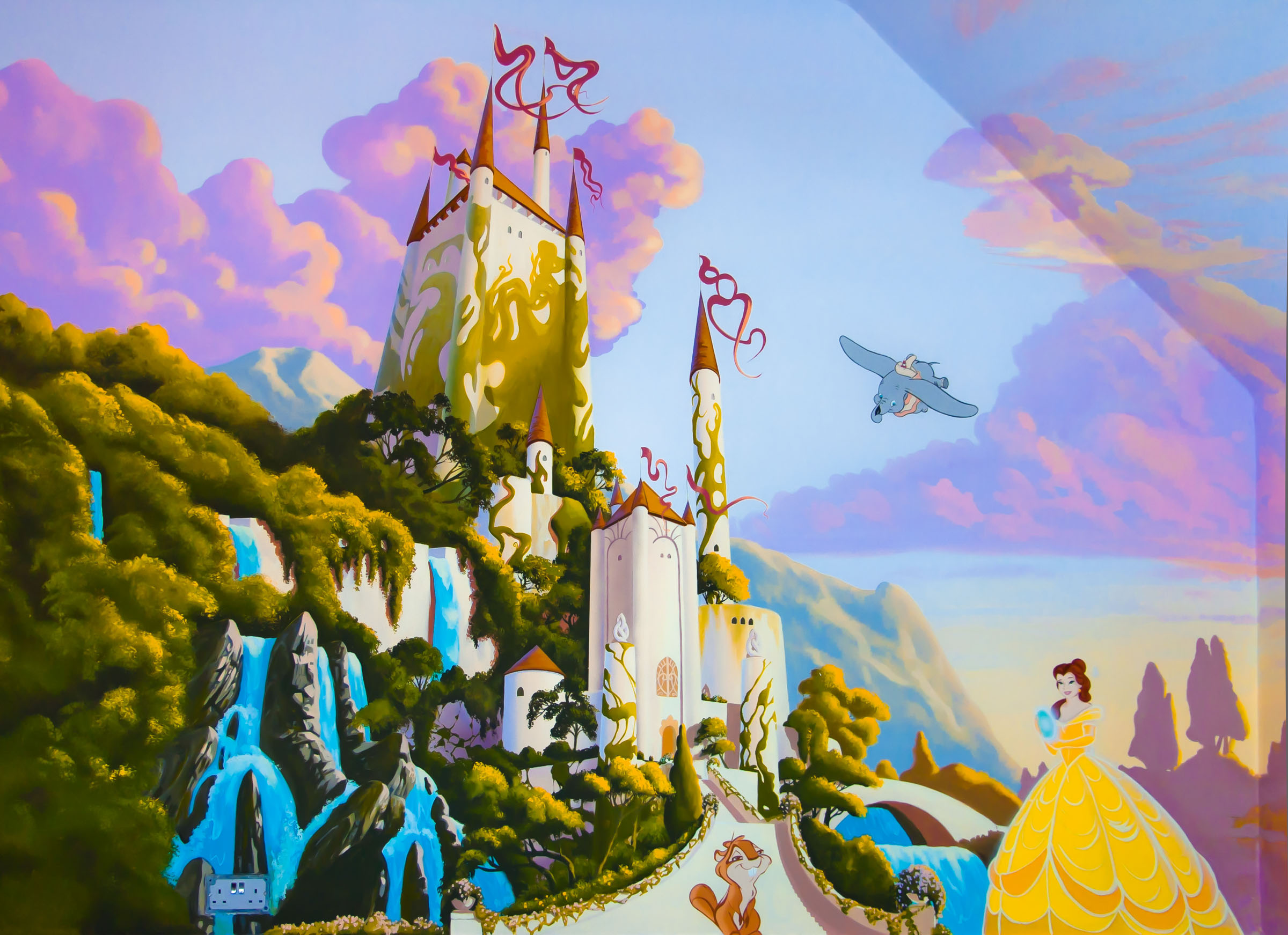 Disney Mural
Disney Castle kid's mural in nursery, with cameo appearances from Dumbo and Belle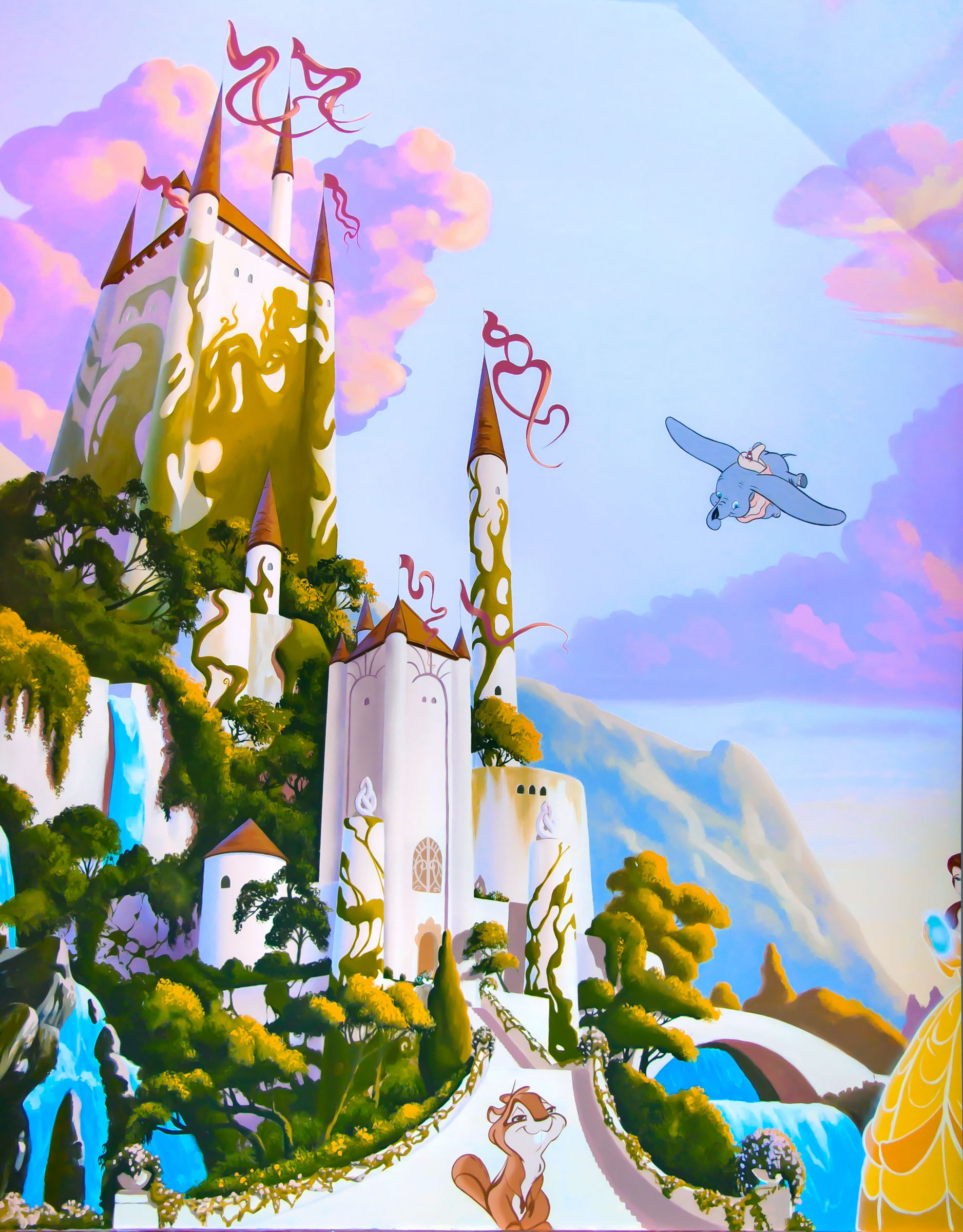 Enchanted Nursery mural whole castle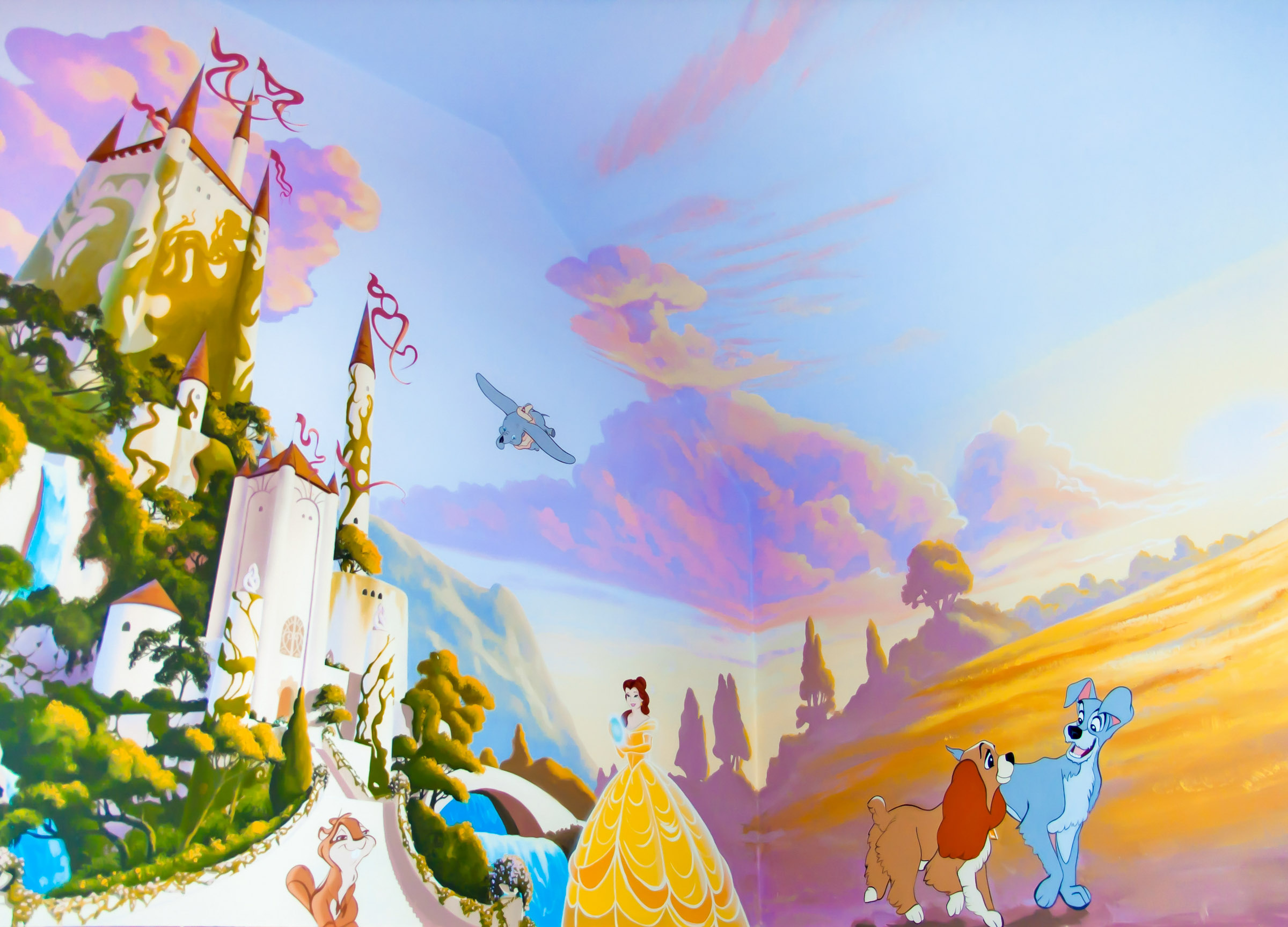 Enchanted Nursery mural showing corner and angled side wall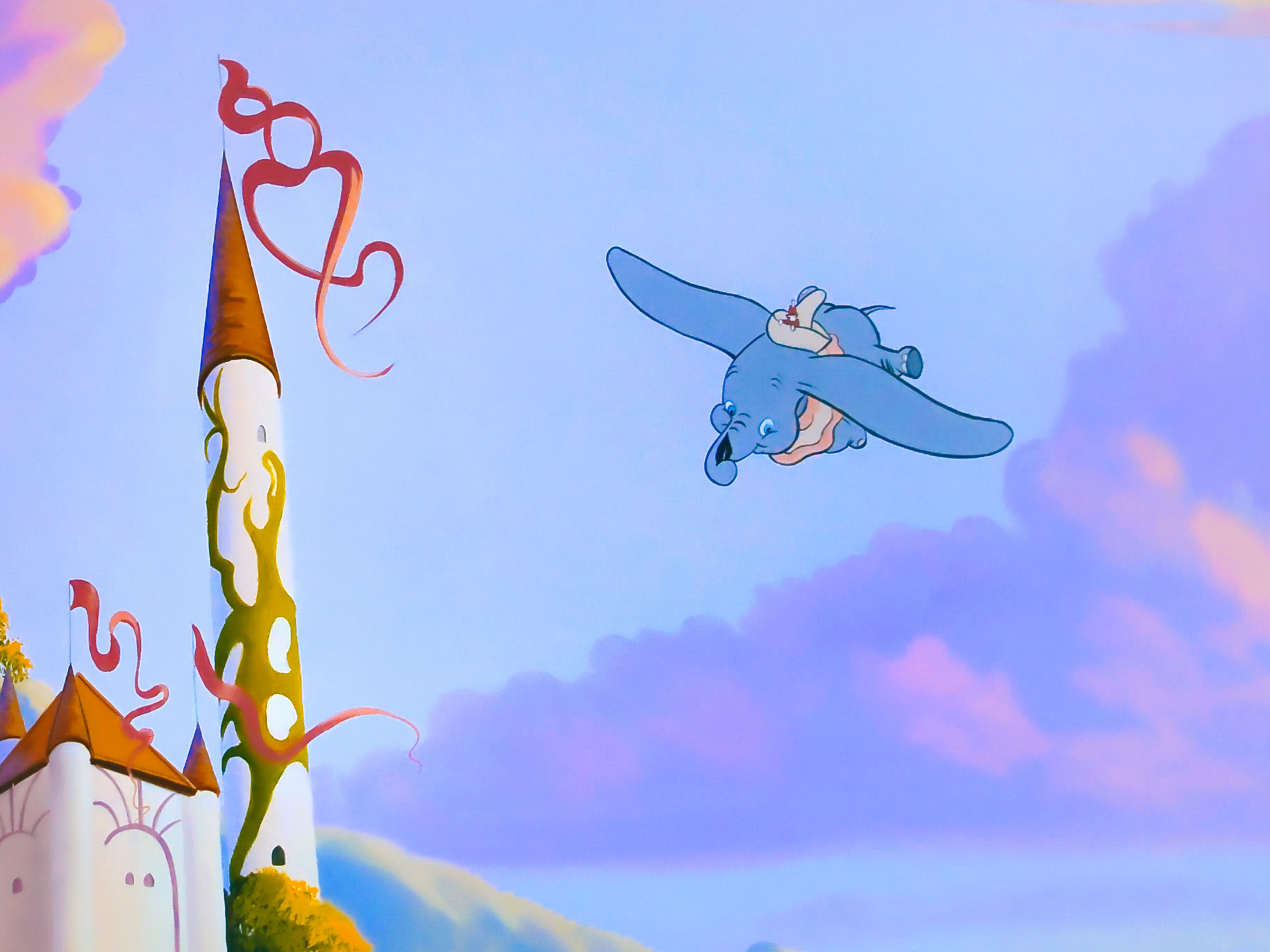 Disney Mural - Dumbo flying over Enchanted Castle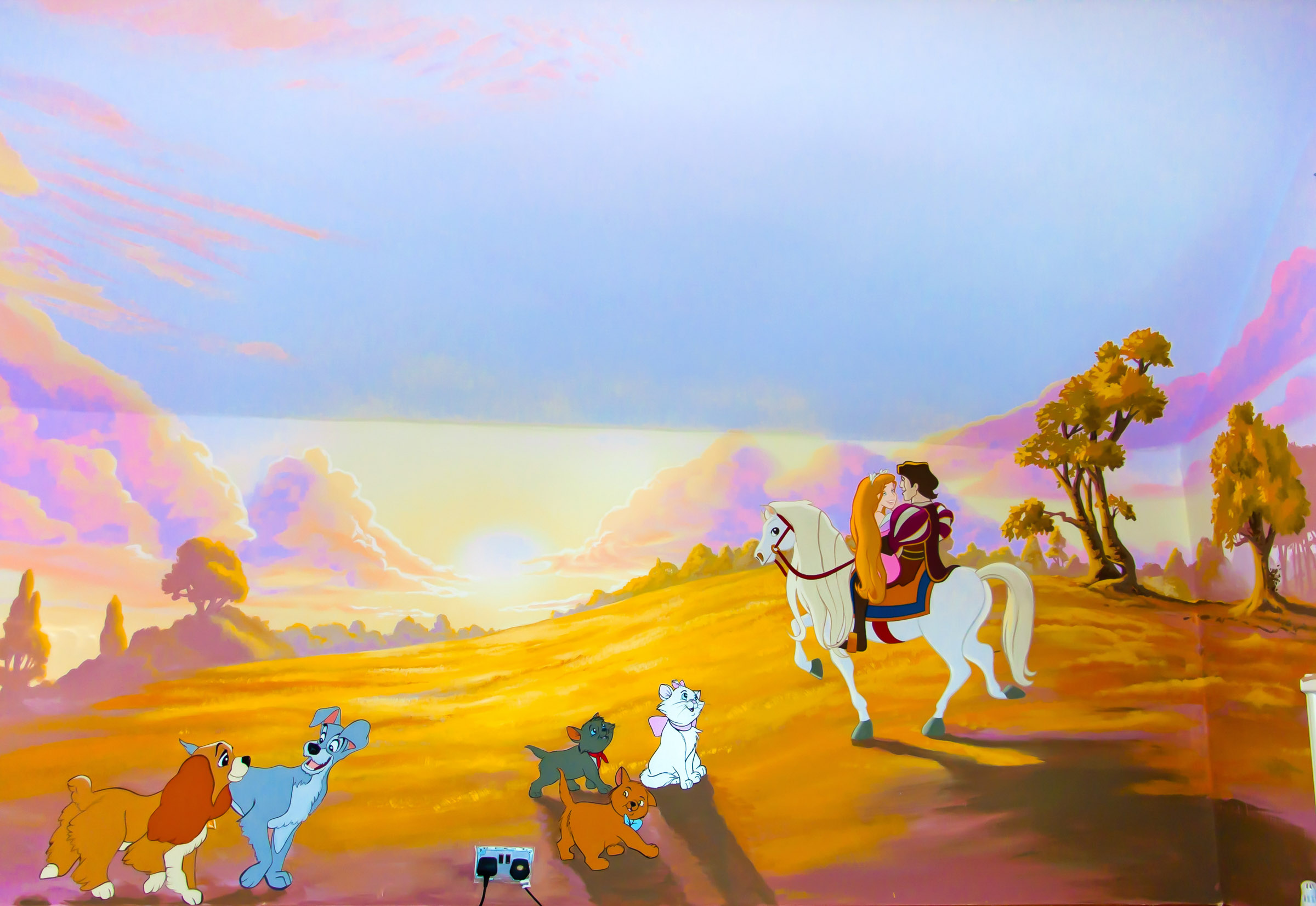 Disney Mural - Enchanted Sunset wall, with appearances from Lady and the Tramp, and the Aristocats' kittens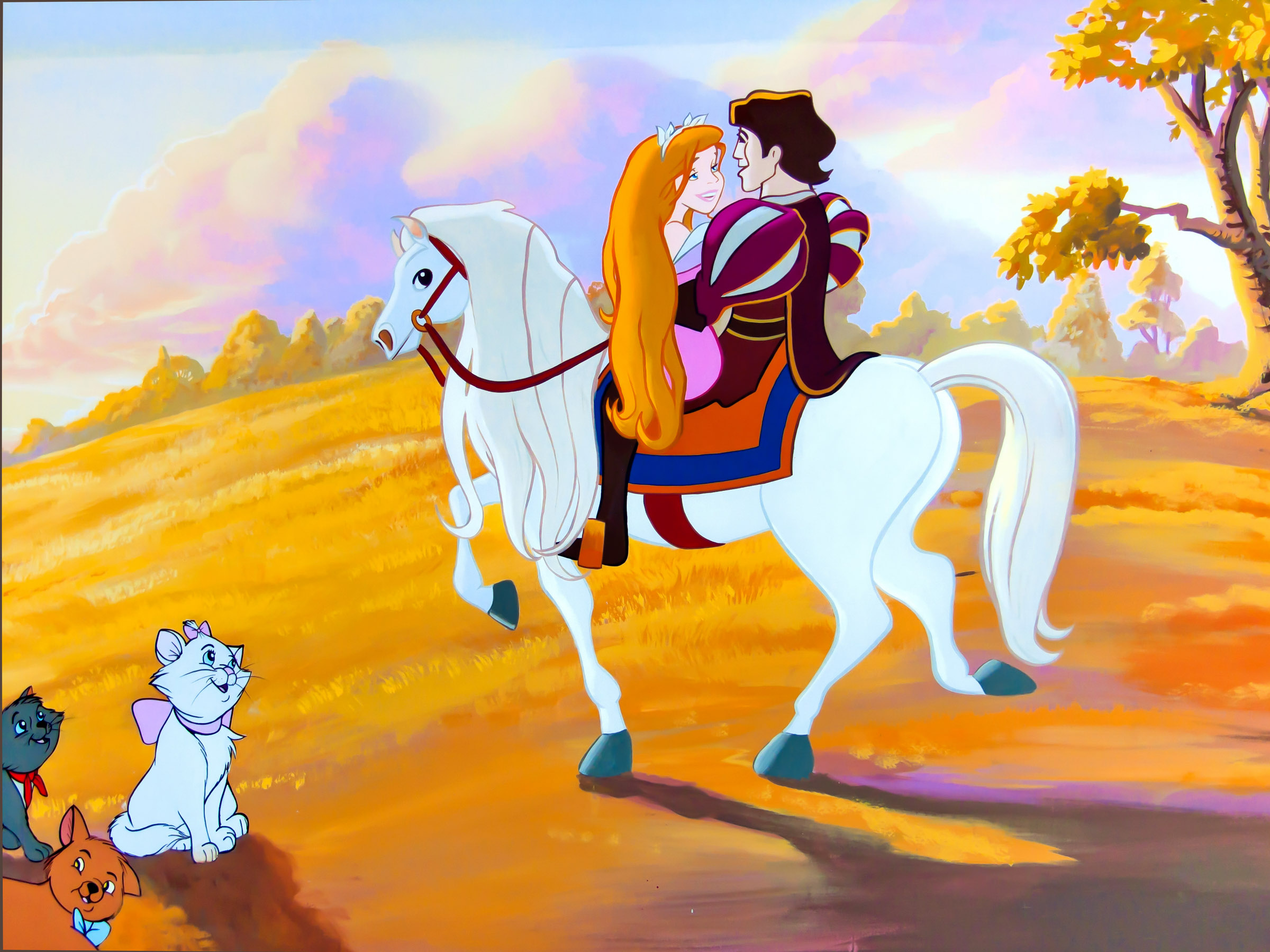 Next couple of photos show around the rest of the room...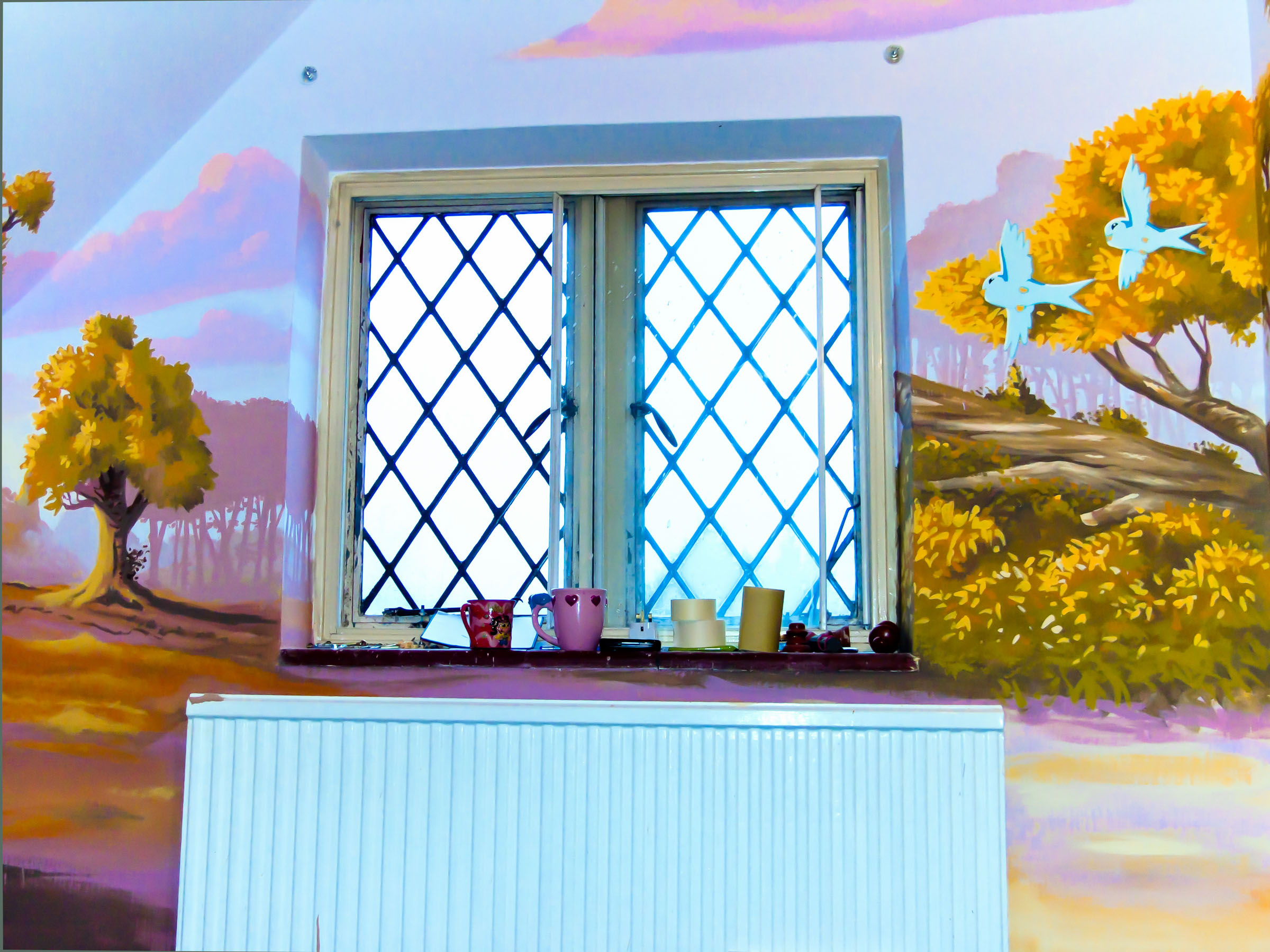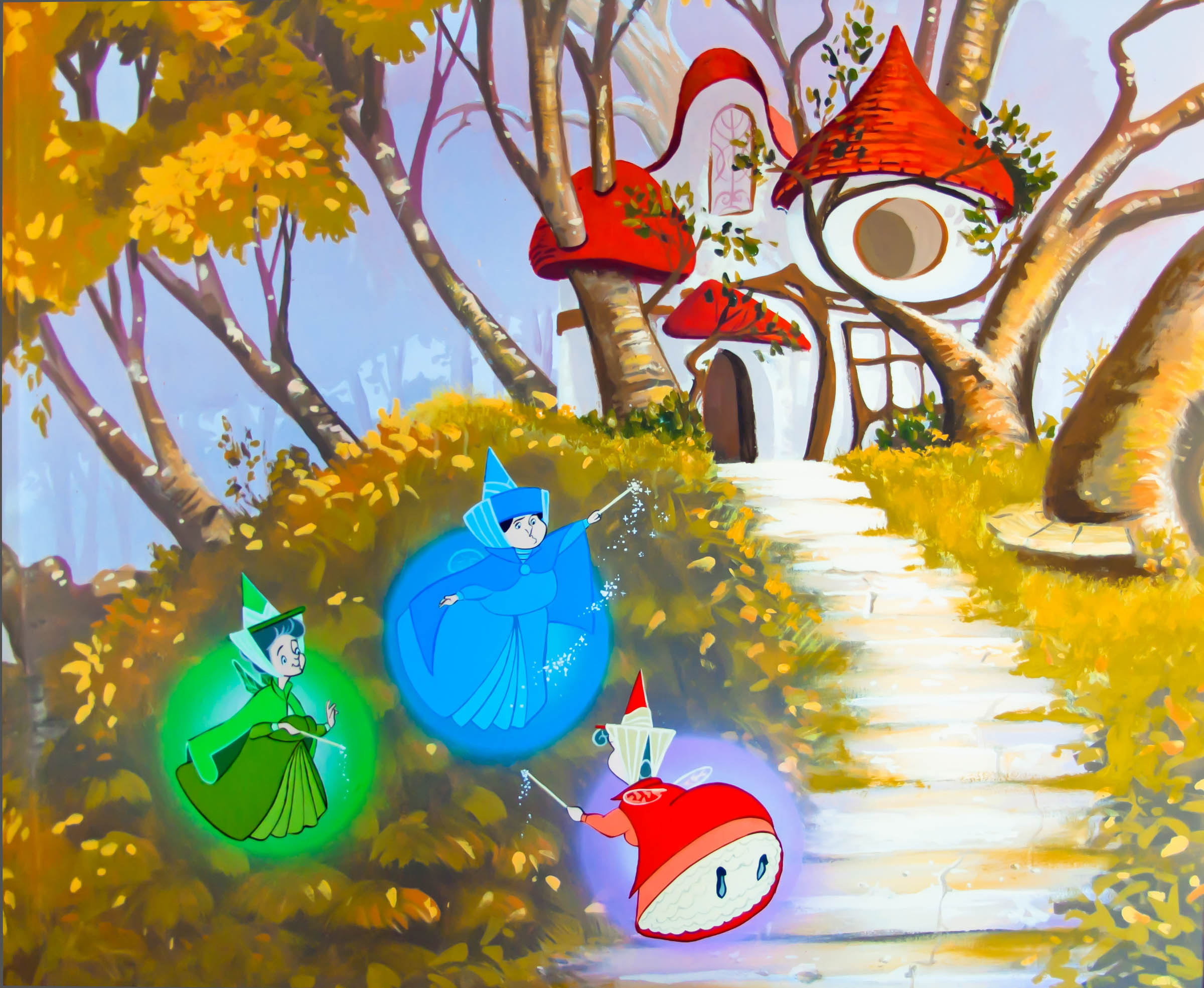 The three fairies from "Sleeping Beauty" and a pretty house in the woods
..and now for some more details: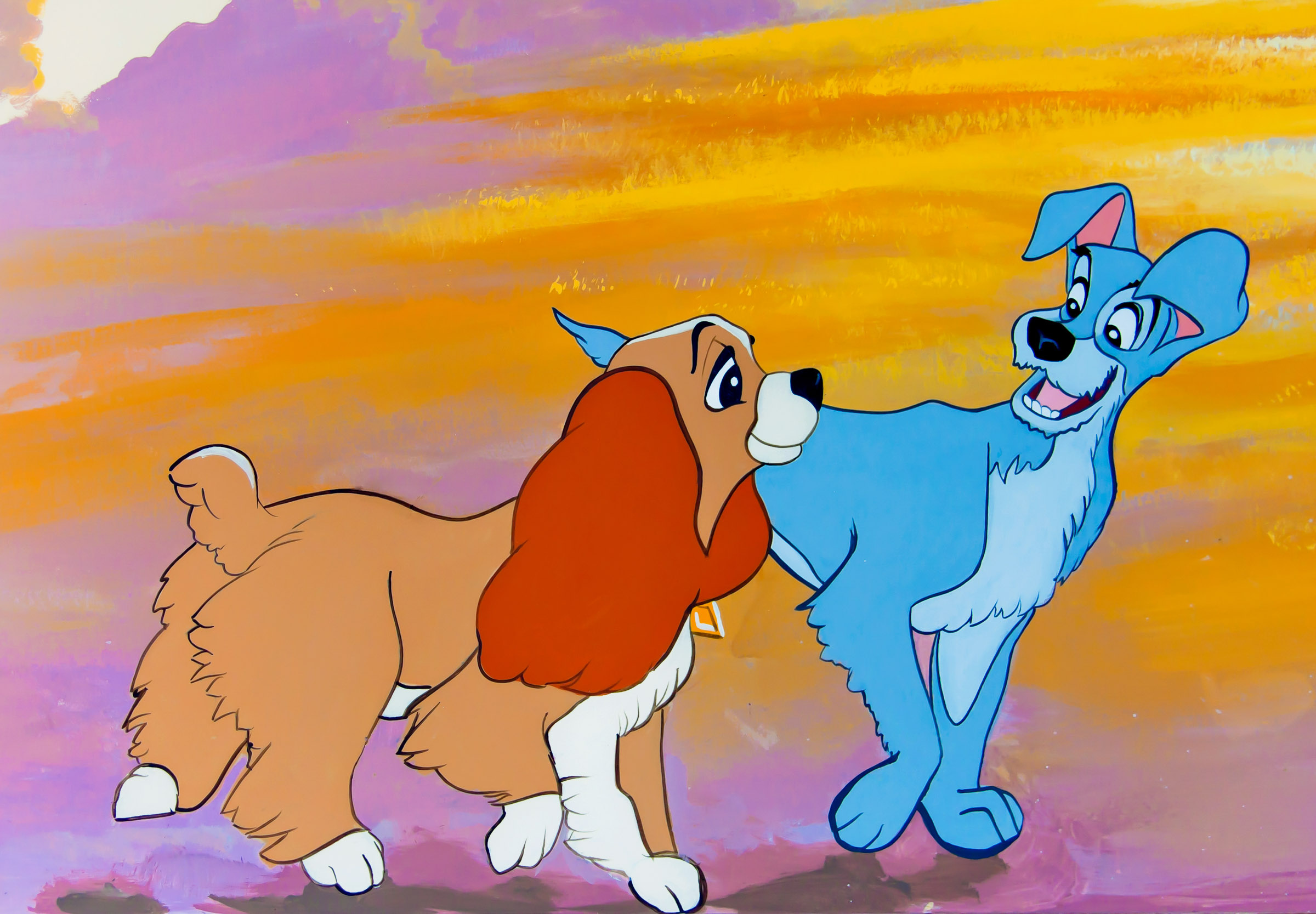 Lady and the Tramp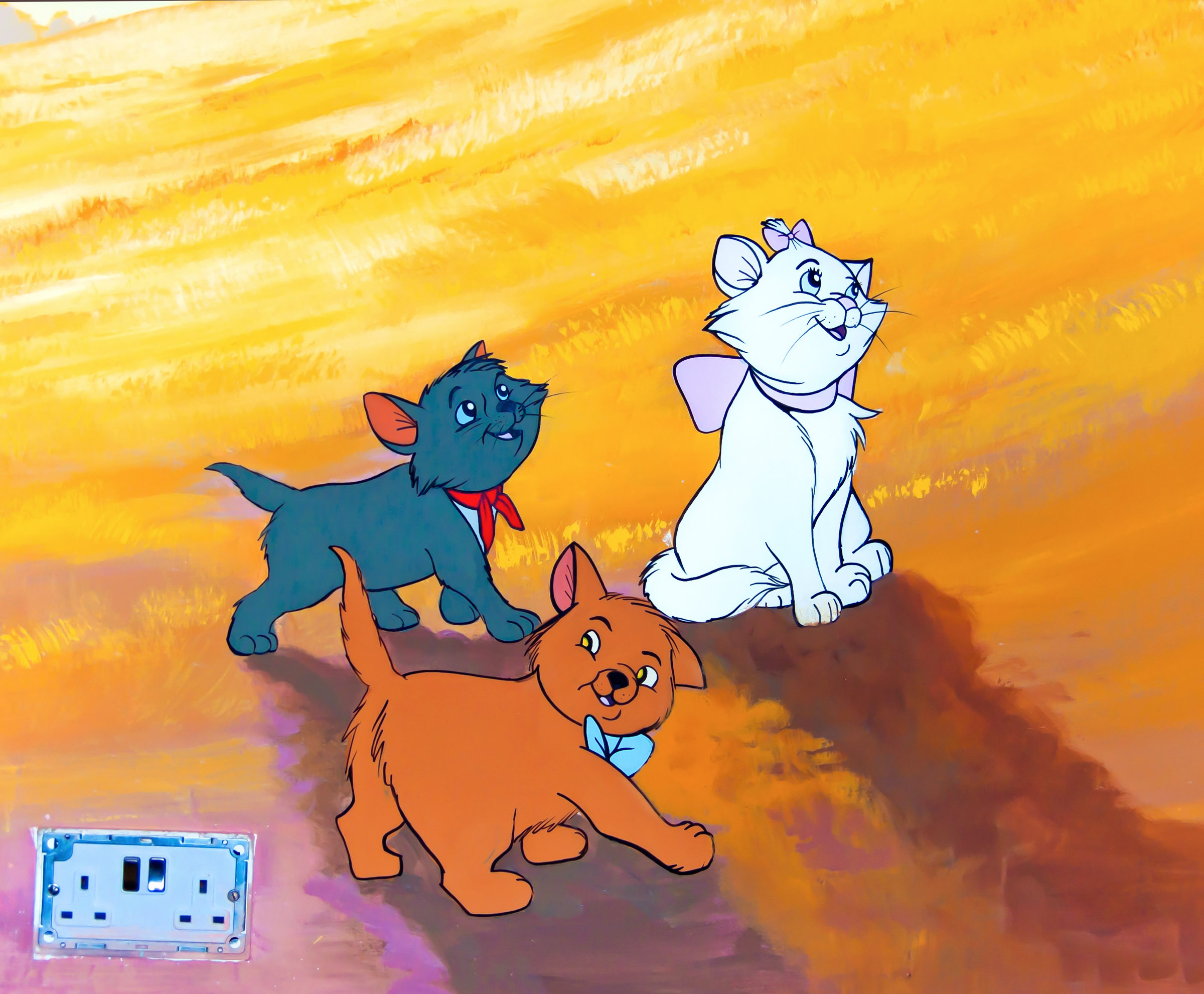 Aristocats Kittens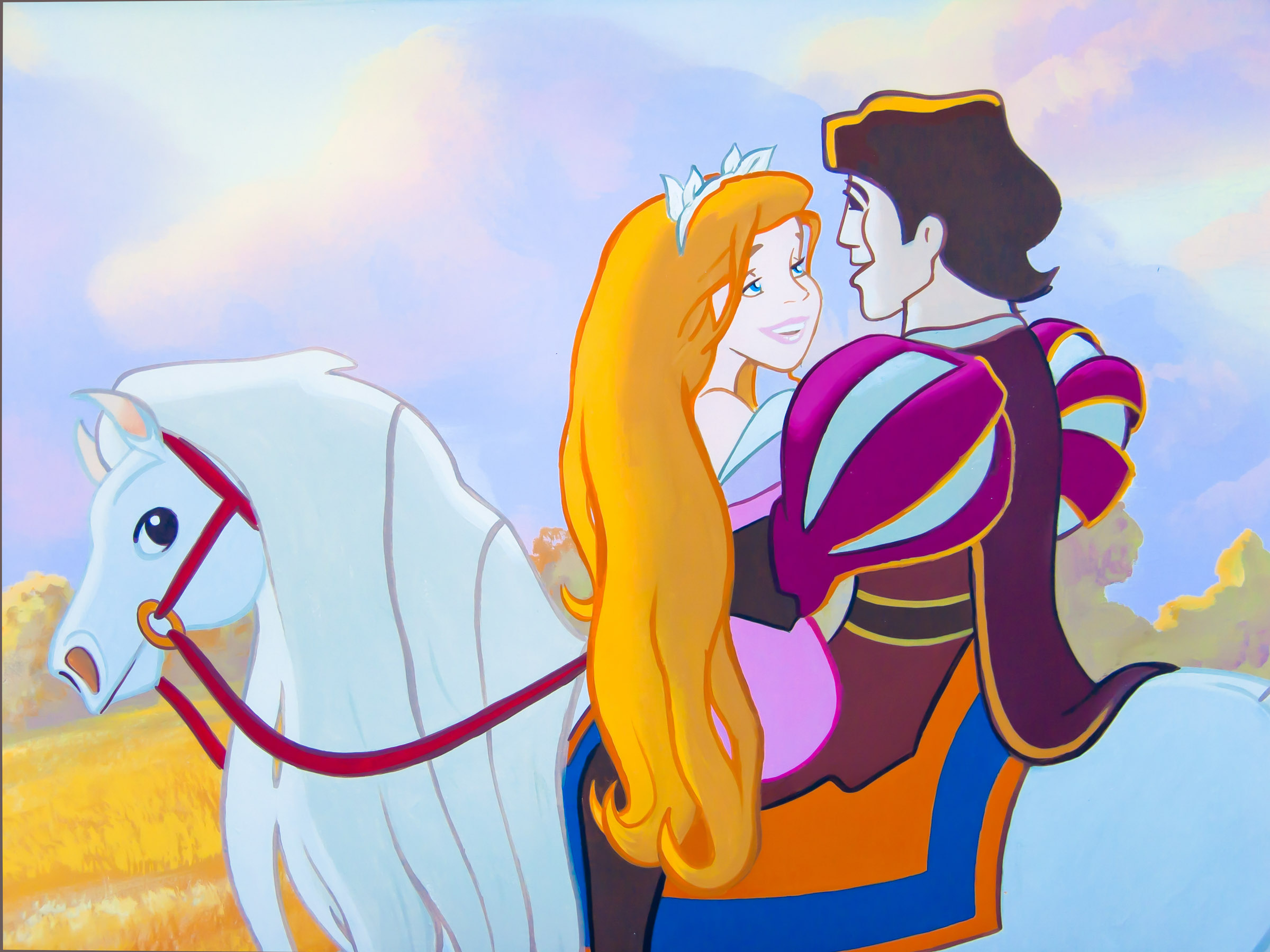 Enchanted hero and princess on their lovely white horse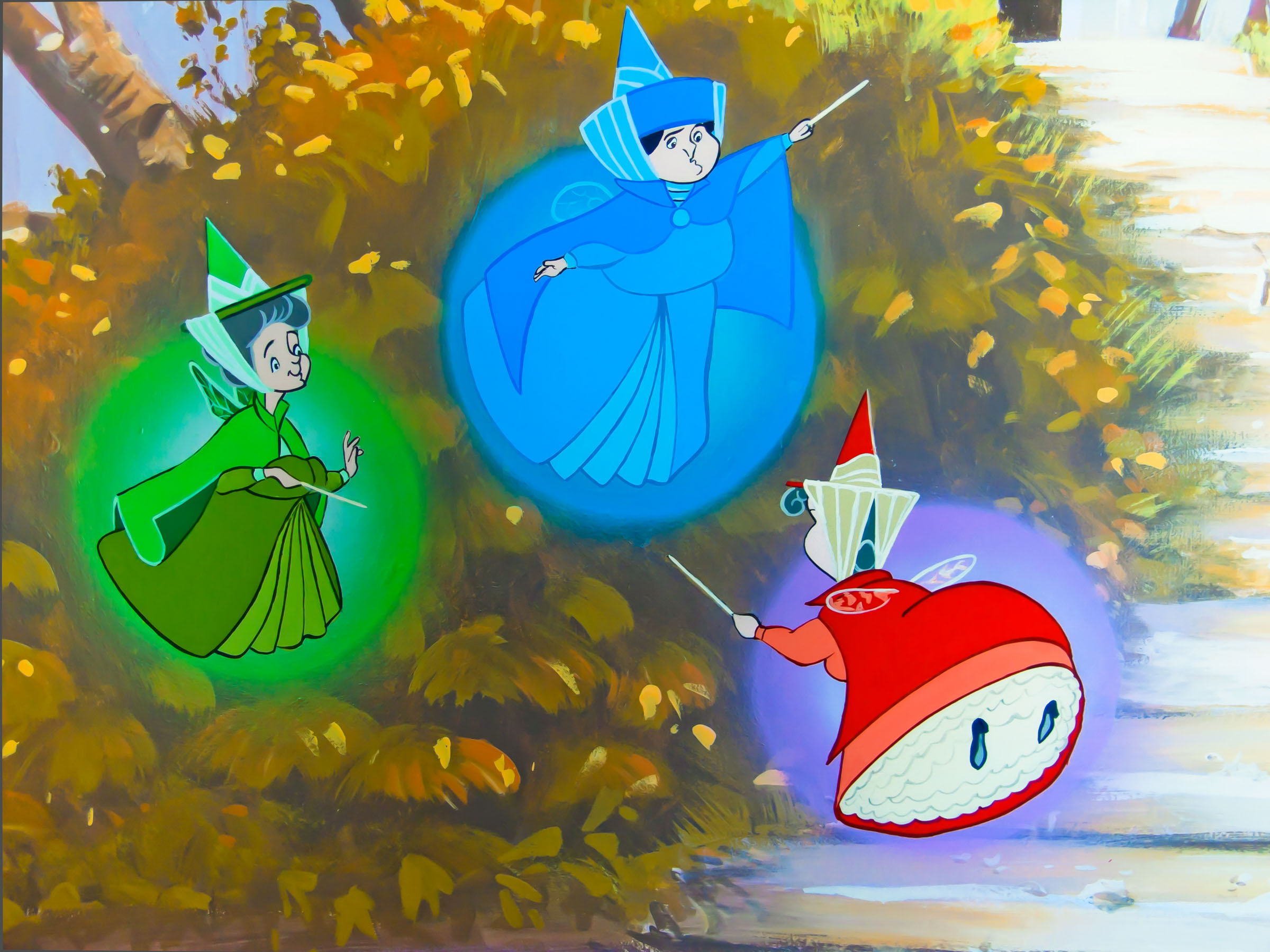 The three fairies from Sleeping Beauty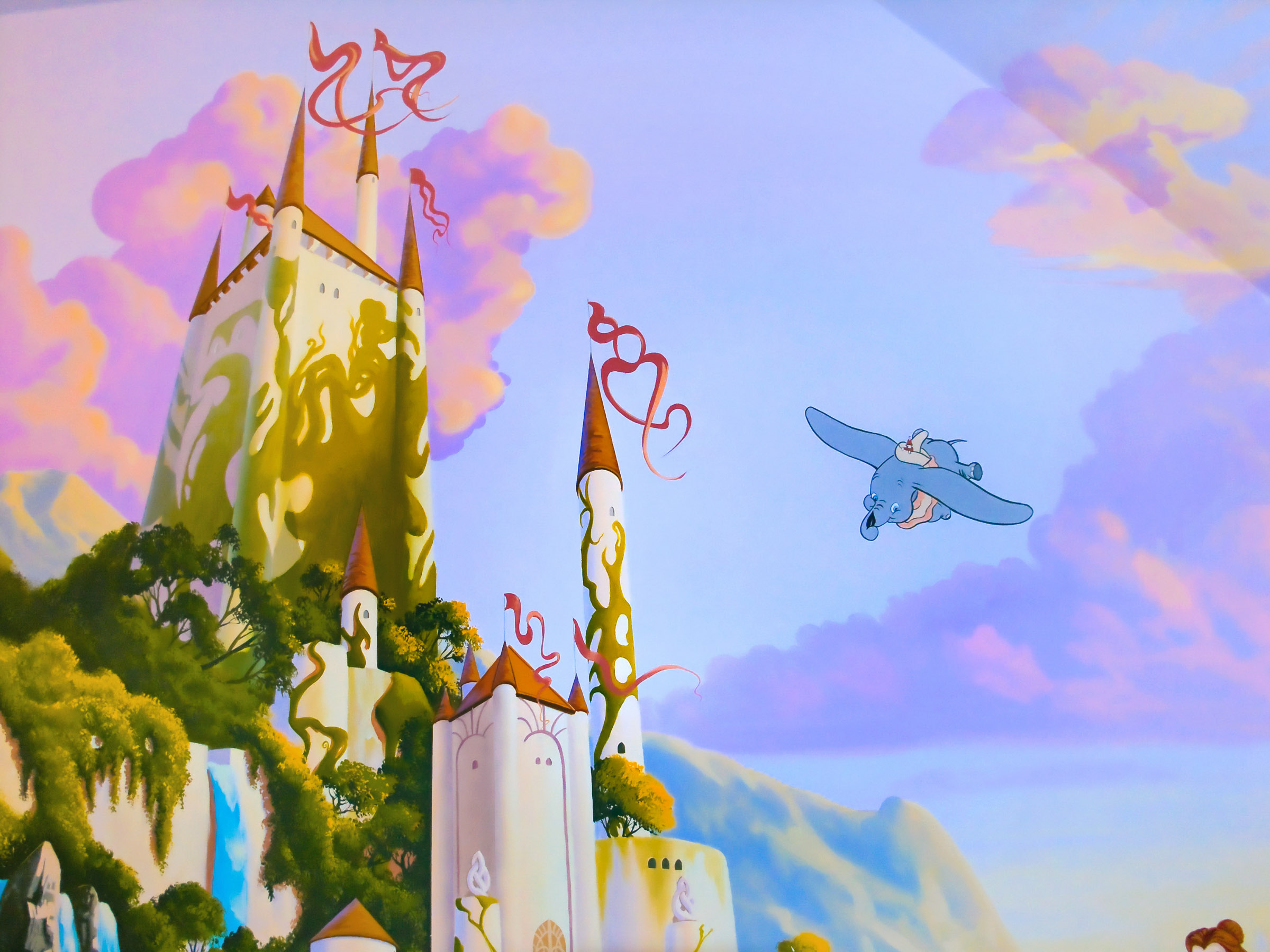 The Enchanted Castle Top featuring Dumbo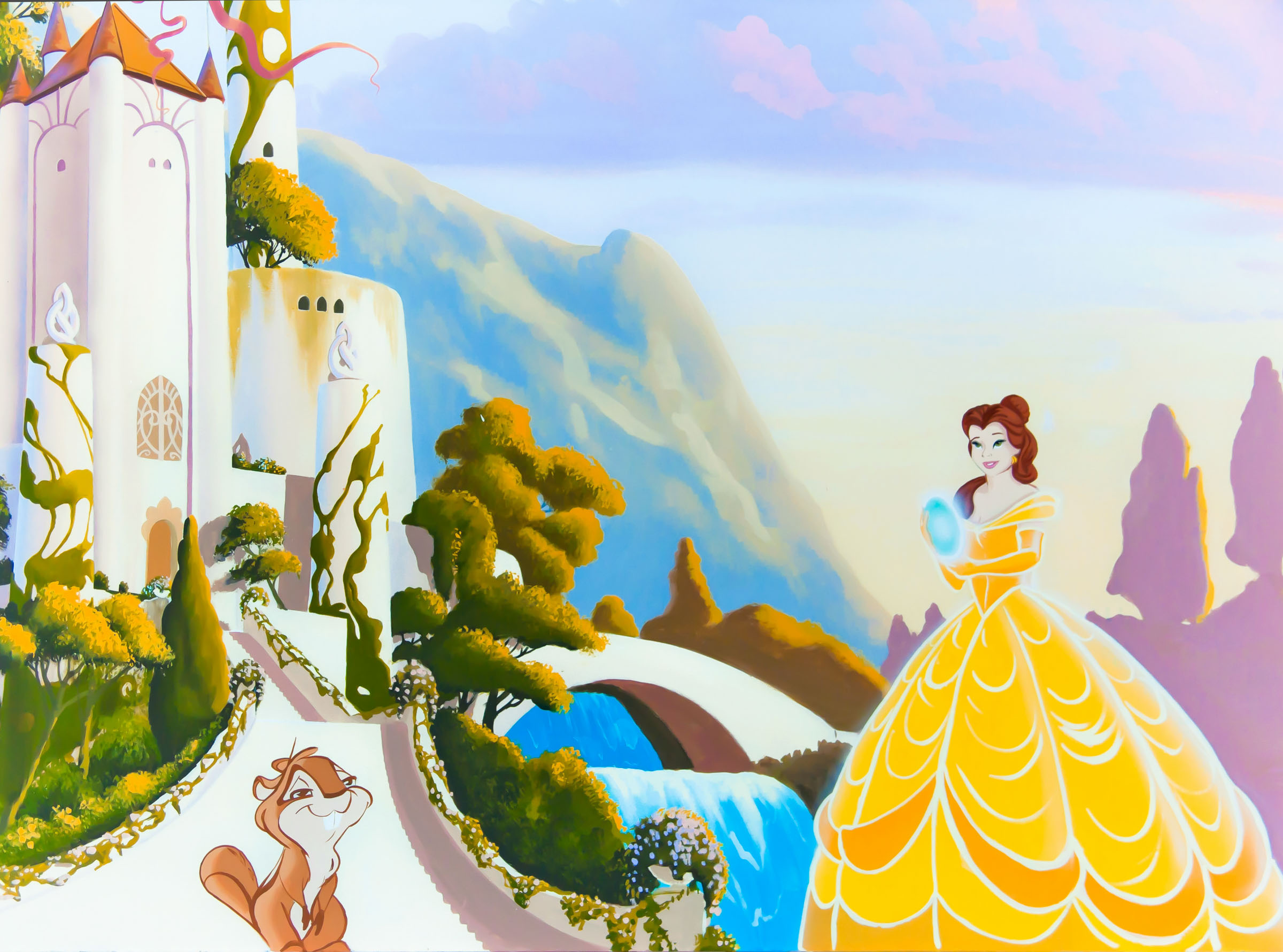 Belle making an appearance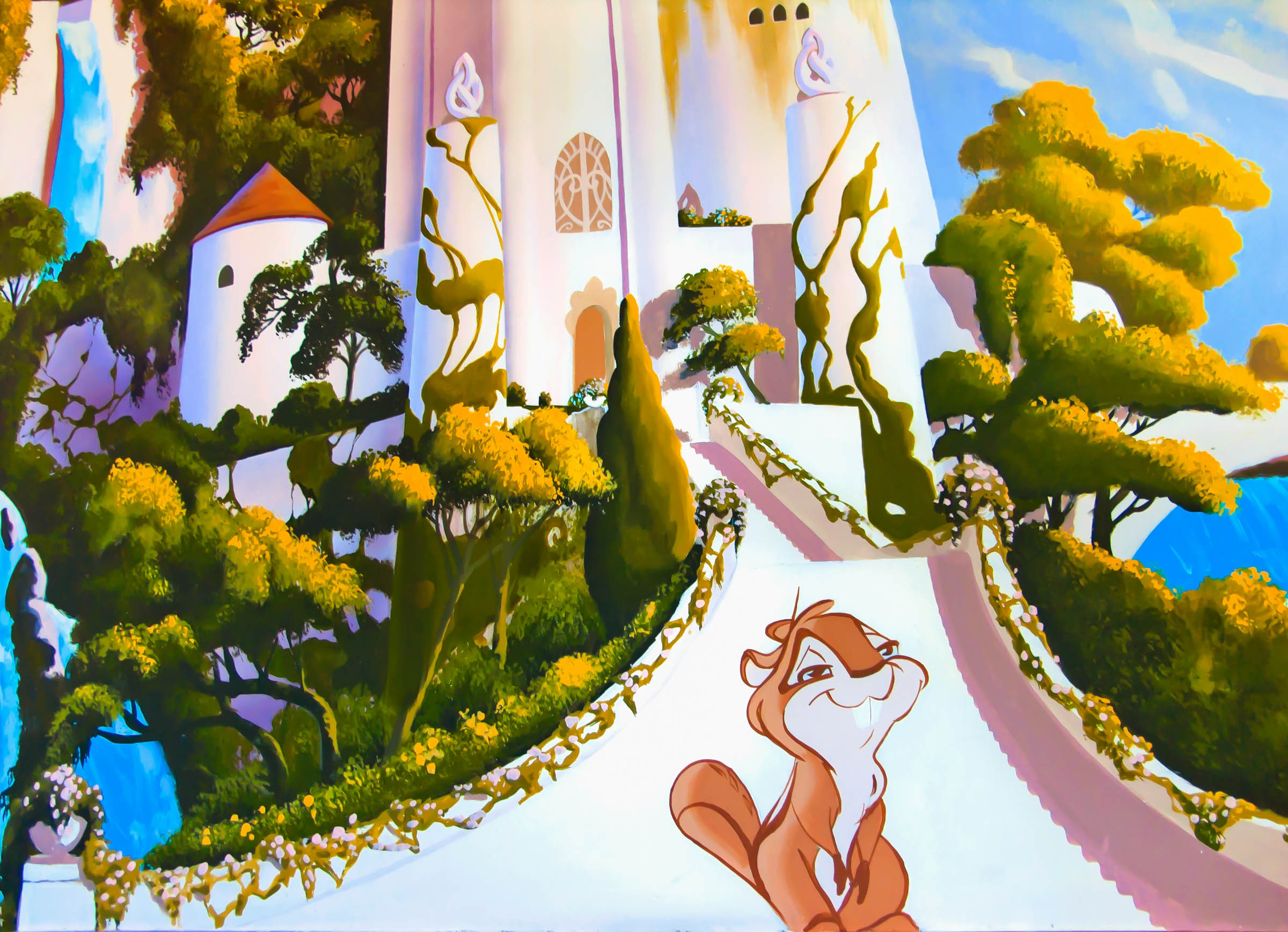 ..and finally the little chipmonk from Enchanted in front of the grand steps up to the Castle entrance
A little more info about this mural:
I painted this Disney style mural in quite an old English property, and the mural, which is based upon Disney's "Enchanted" film utterly transforms the room it was painted in. With the client's autumn sunset colour choice it now is a vibrant exciting space filled with wonder for her newborn baby.

The mural was painted by hand, directly on to the wall, as are most of the murals on this website.