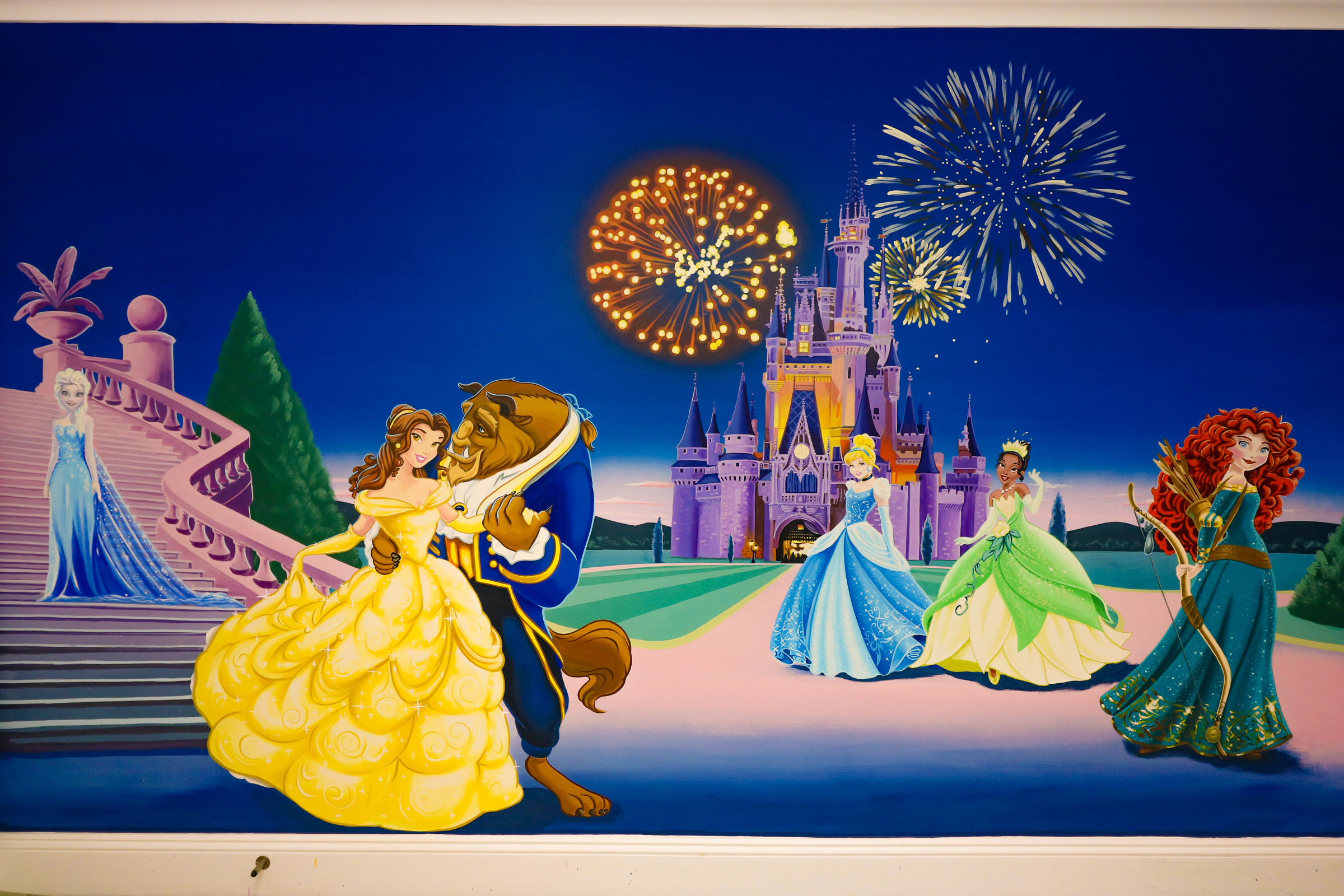 In one end of the room it's "twilight", with Elsa, Beauty and the Beast, Cinderella, Tiana and Merida in the gardens of a spectacular Disney Castle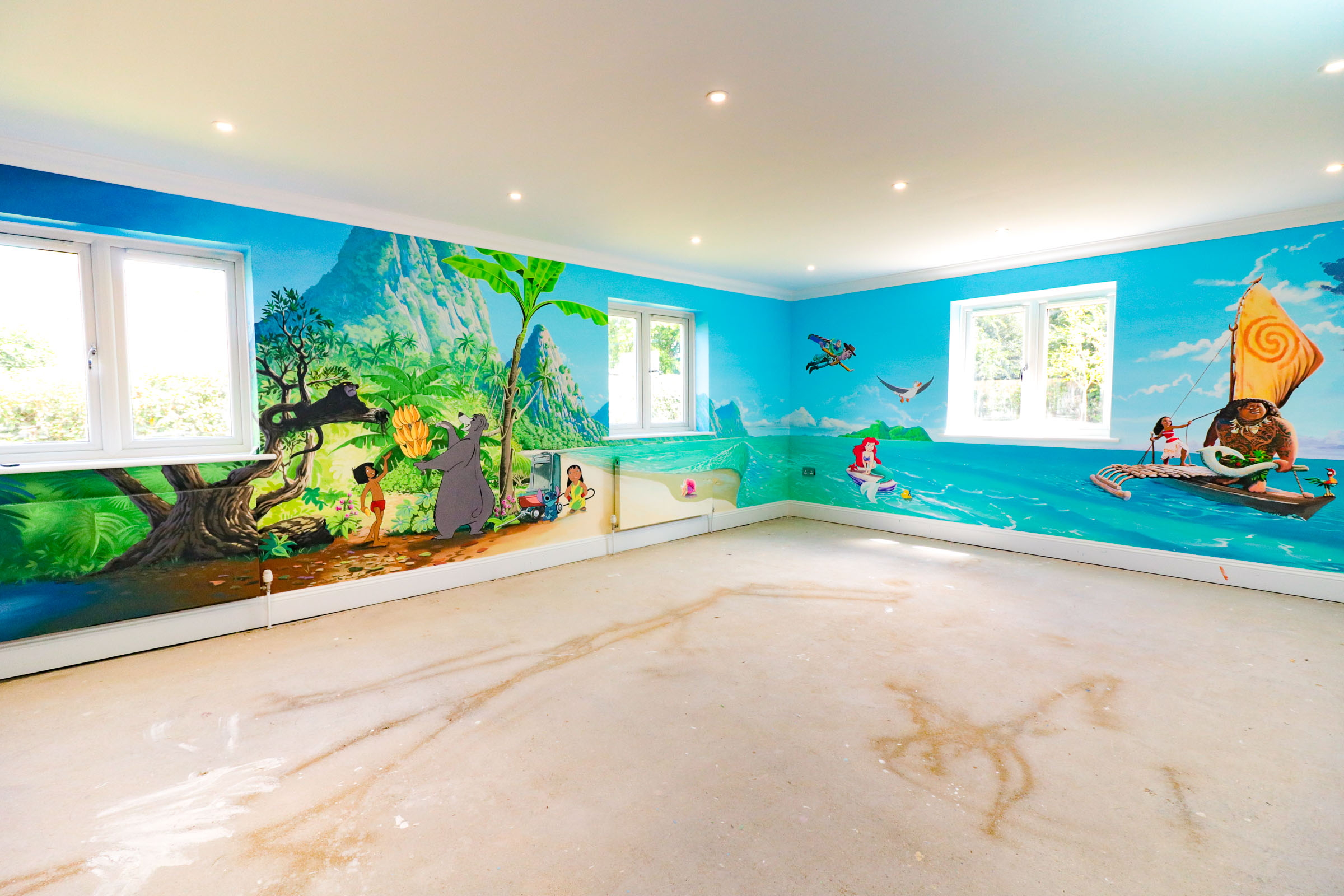 The 'daylight' end of the room featuring Jungle book characters Mowgli Bagheera and Baloo, plus Lilo and Stitch, the Little Mermaid, Woody and Buzz Lightyear and more details in an huge Moana backdrop.
(All photos were taken before the carpet went in).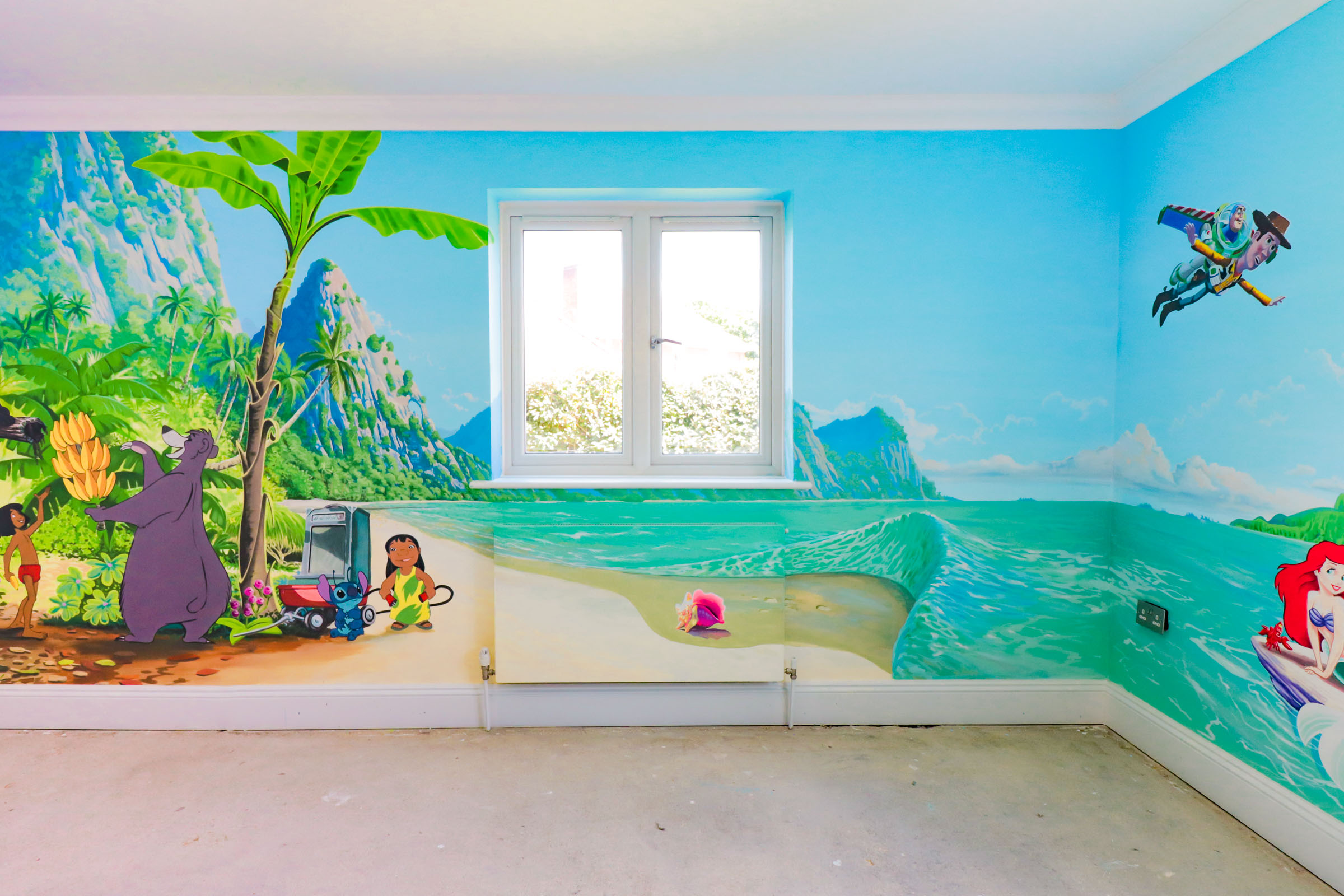 Panning around, these next few shots give an idea of the overall size and shape of the room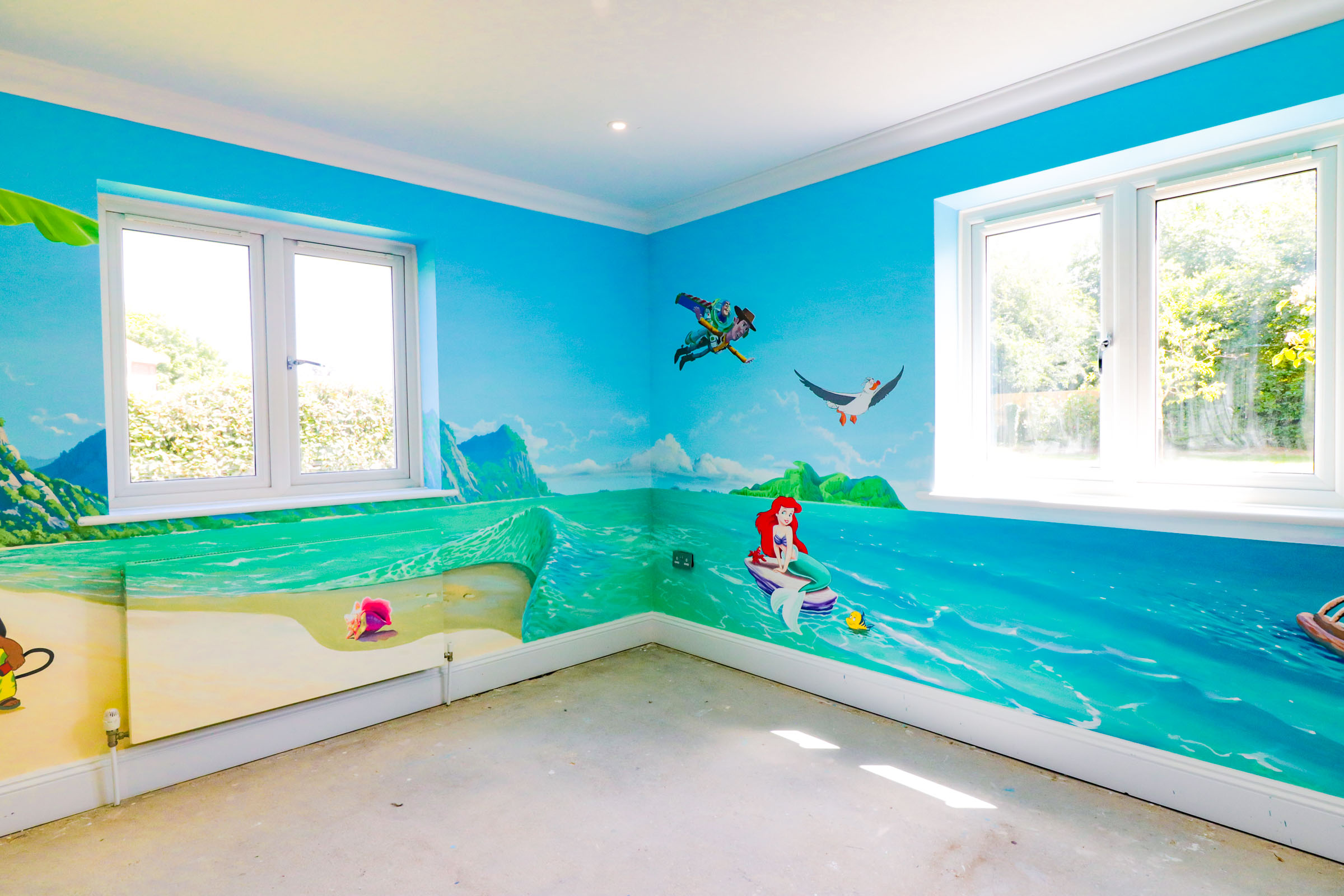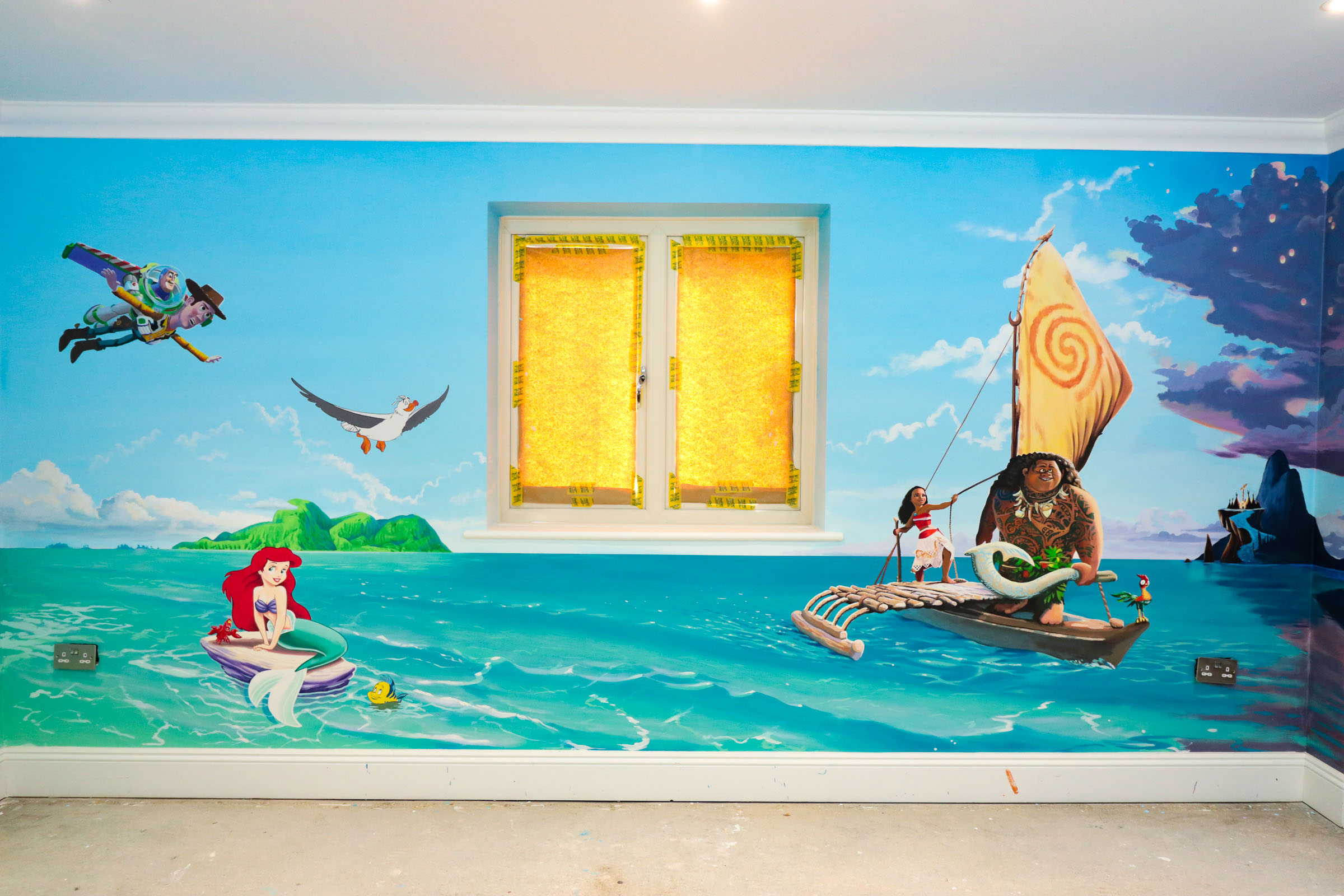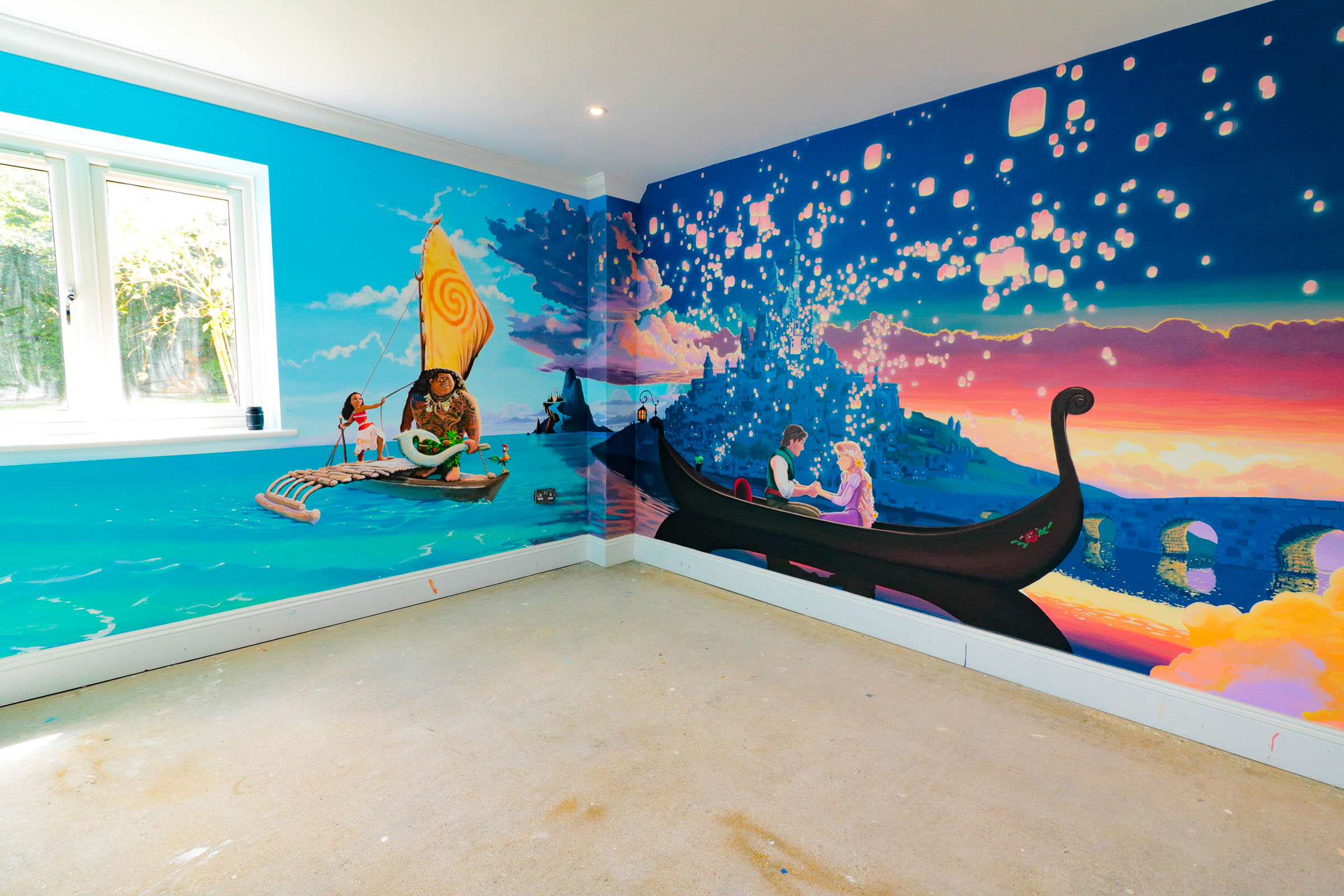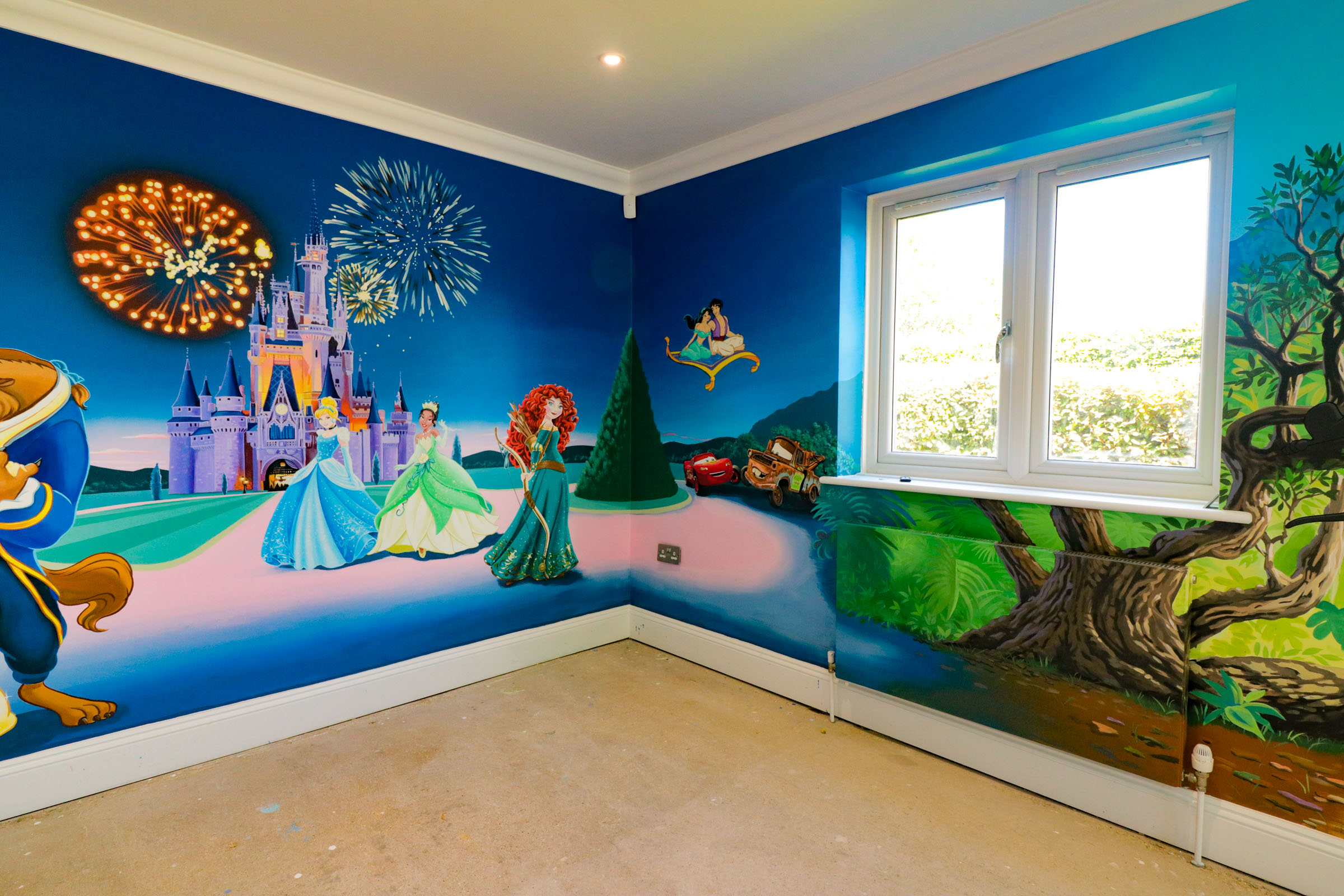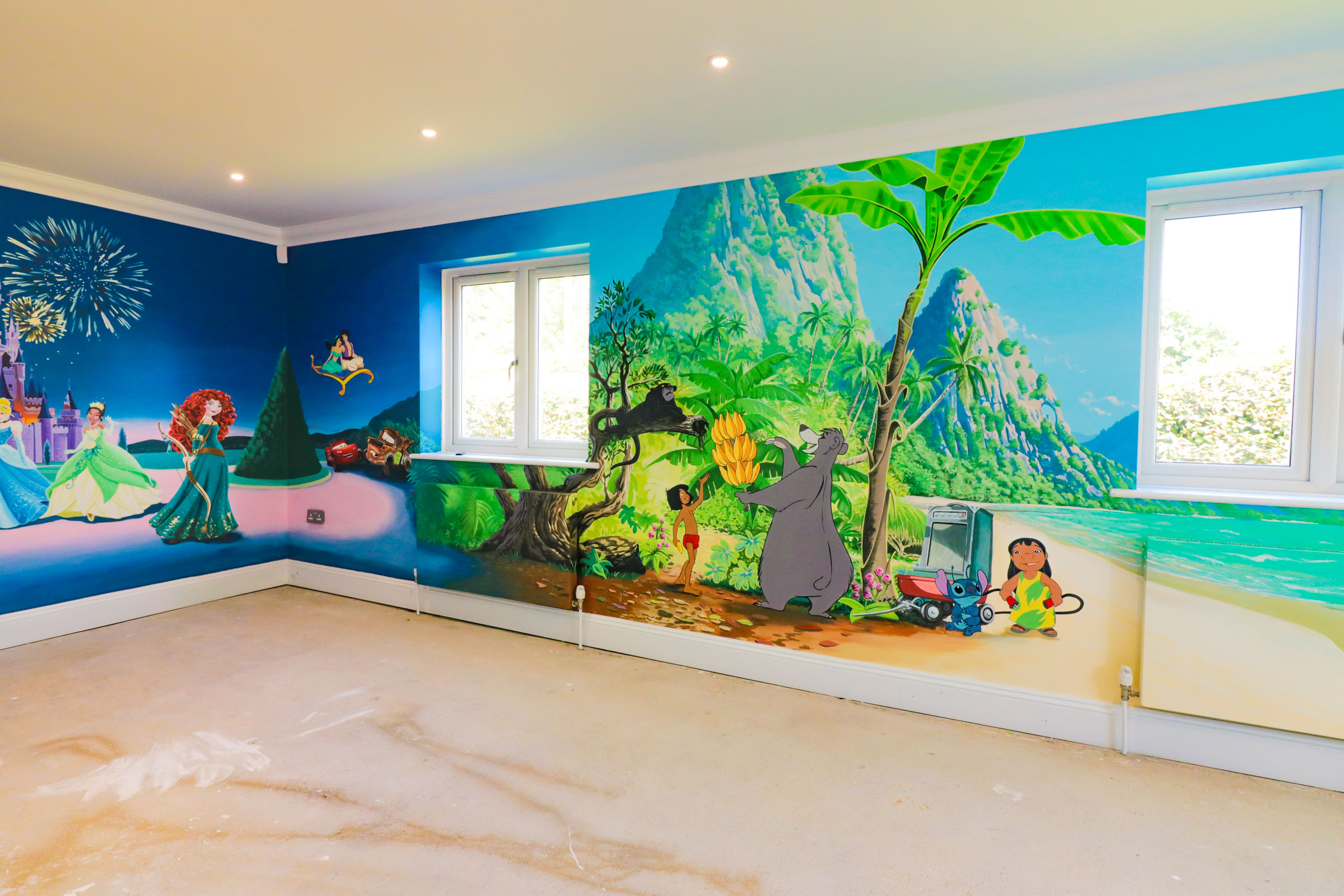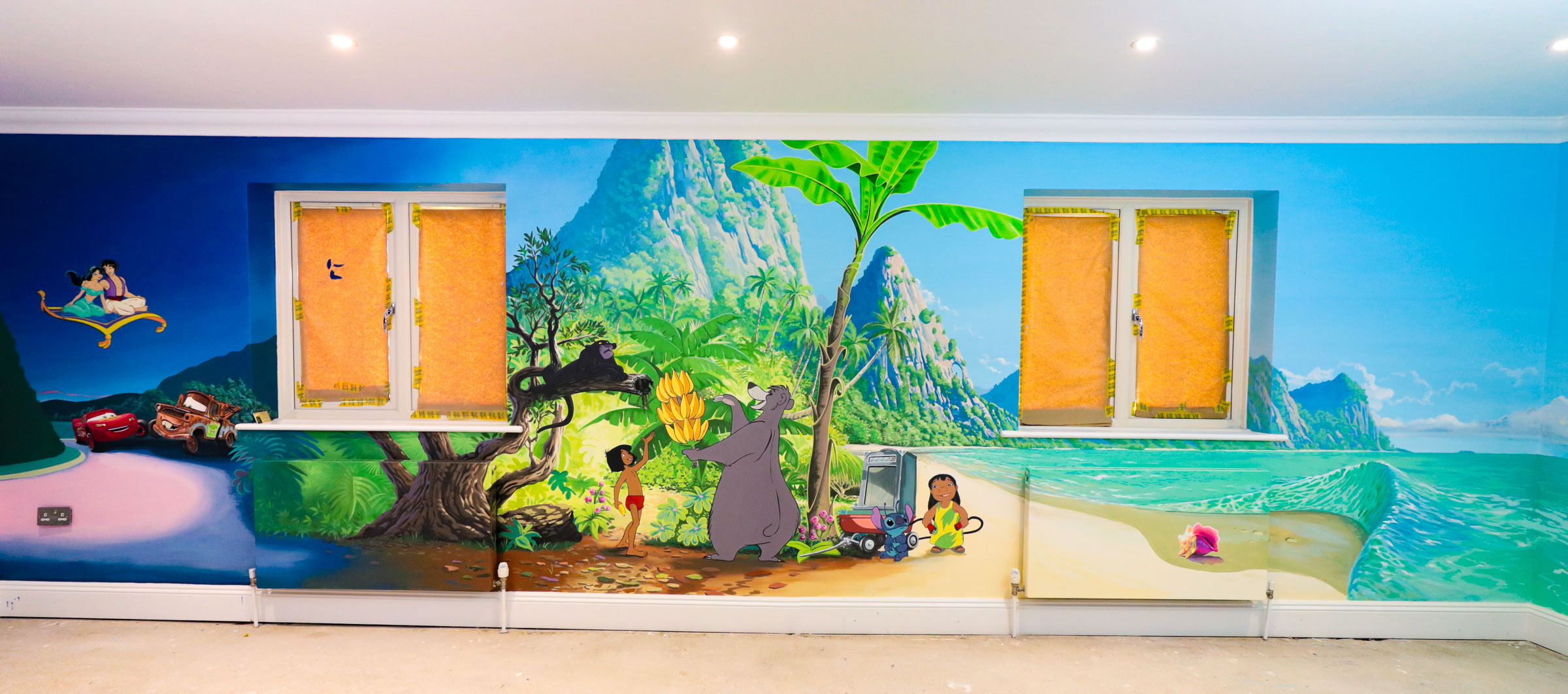 Ok let's dive into the details...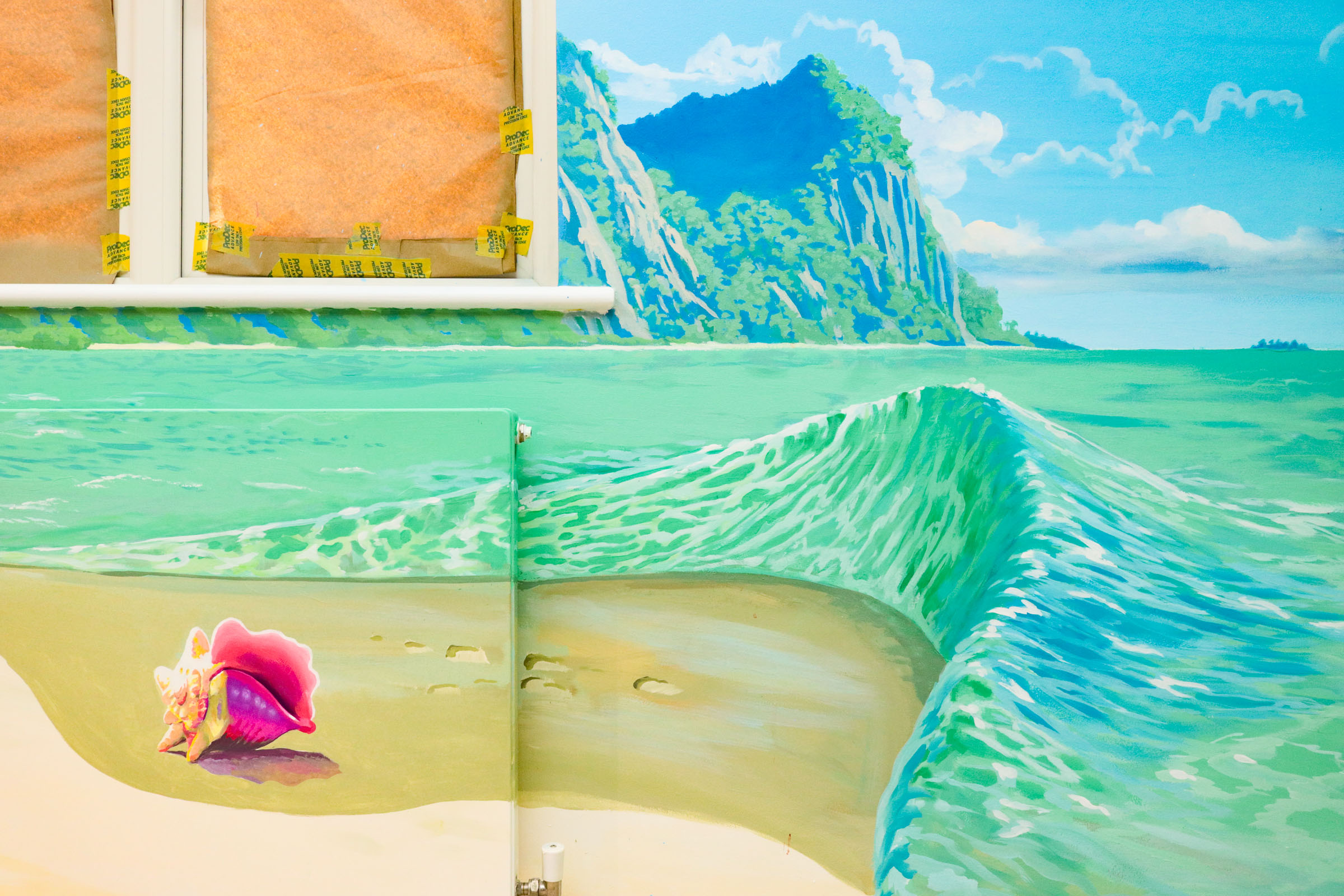 Corner with Moana background scene and shankha or conch shell painted over the radiator.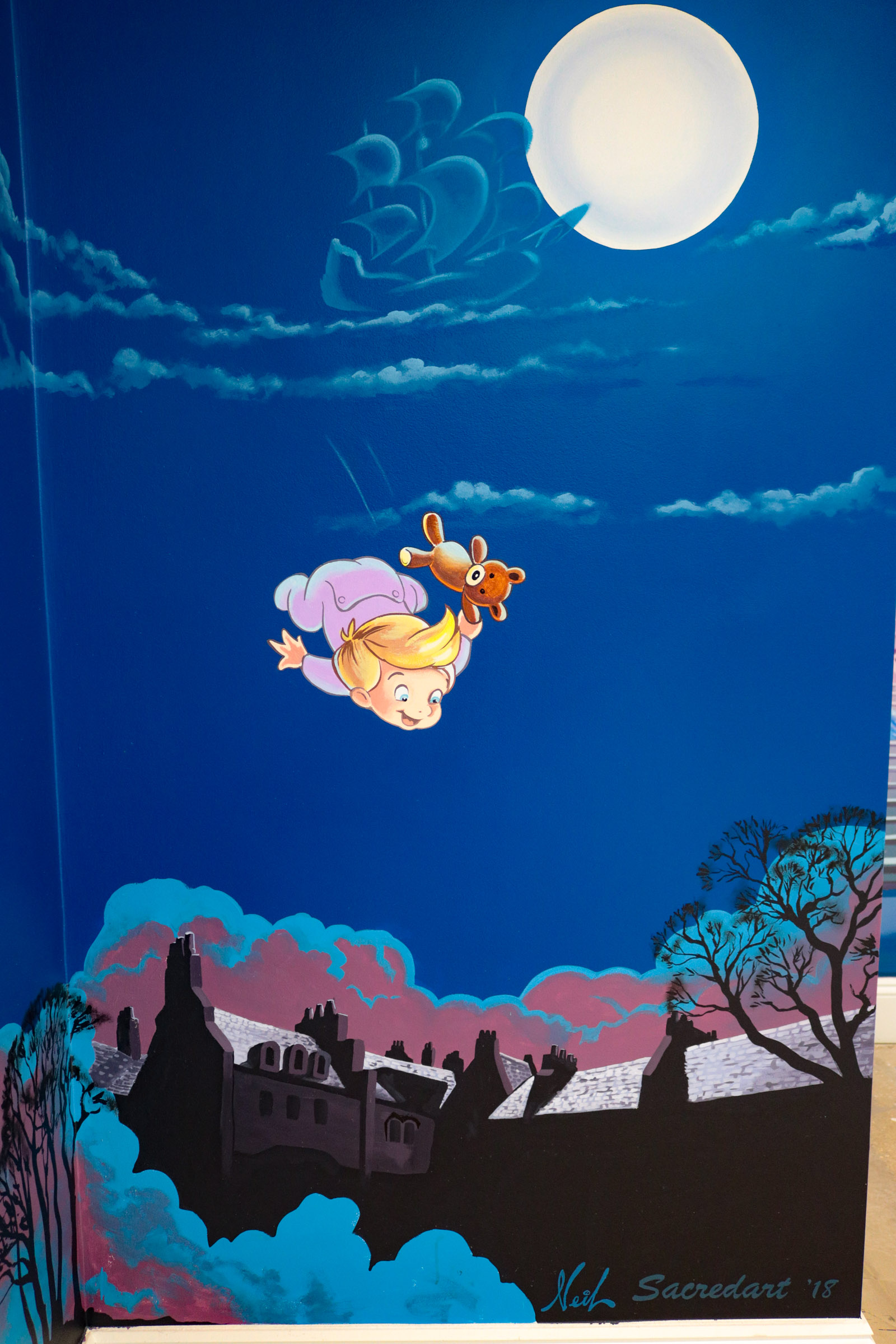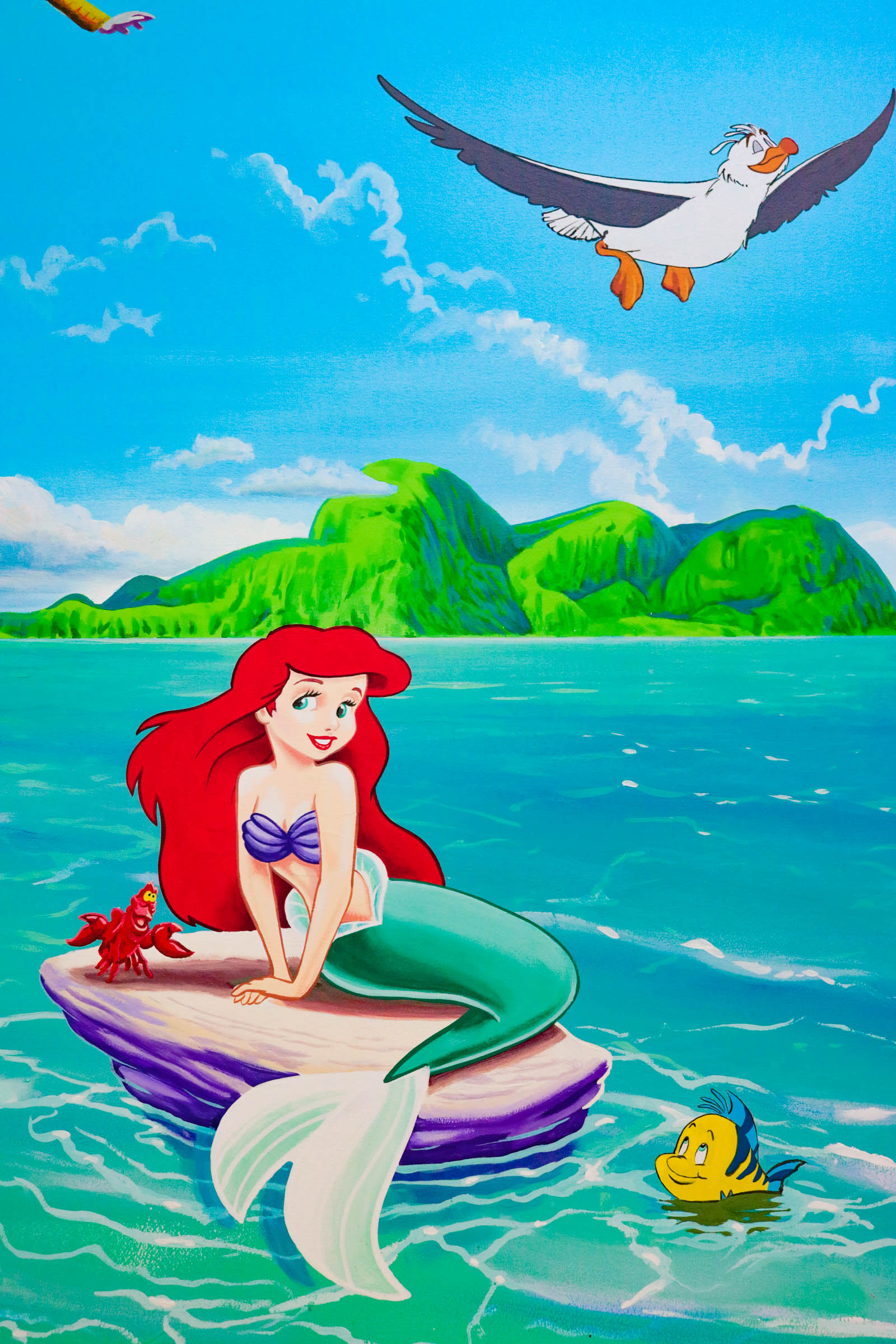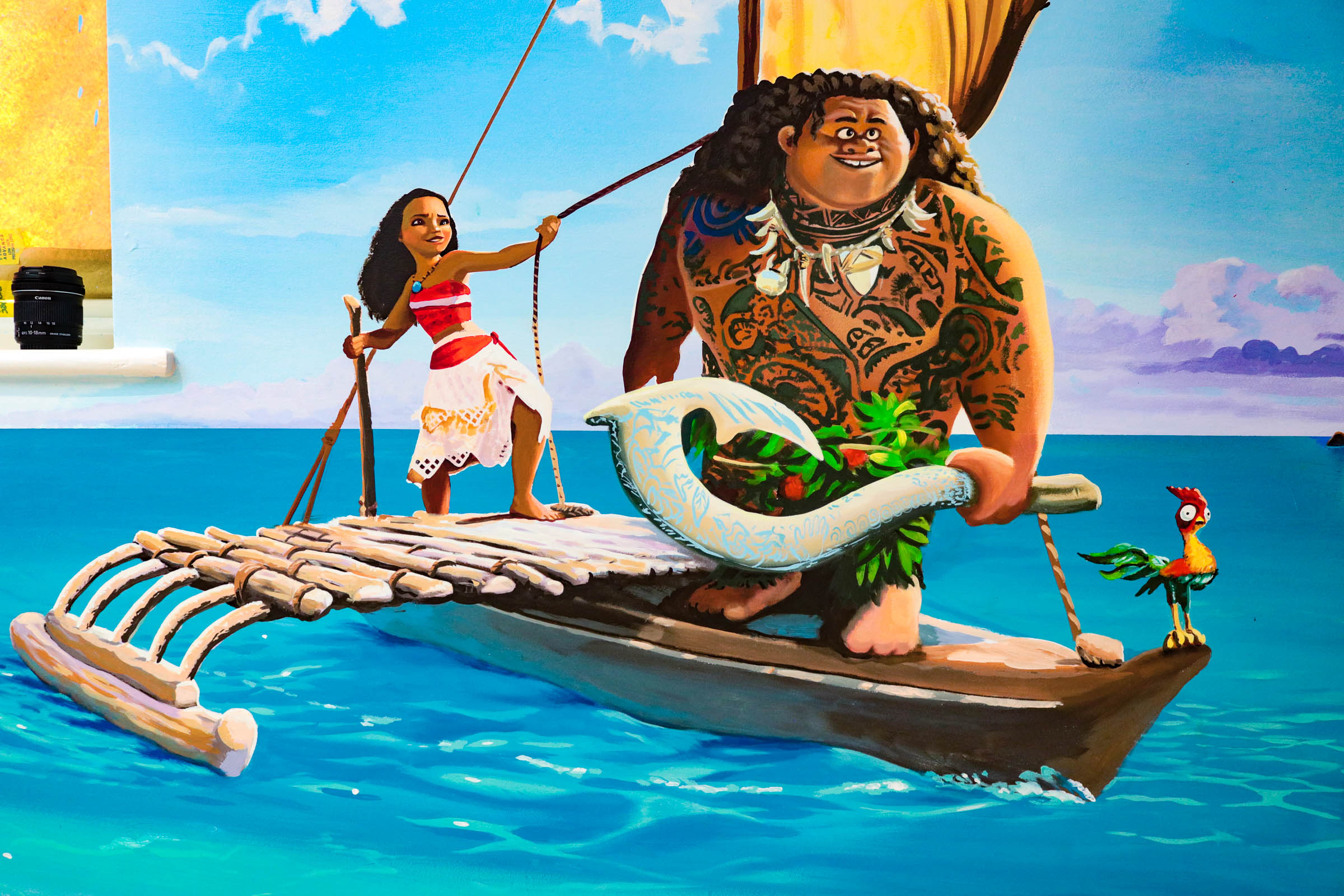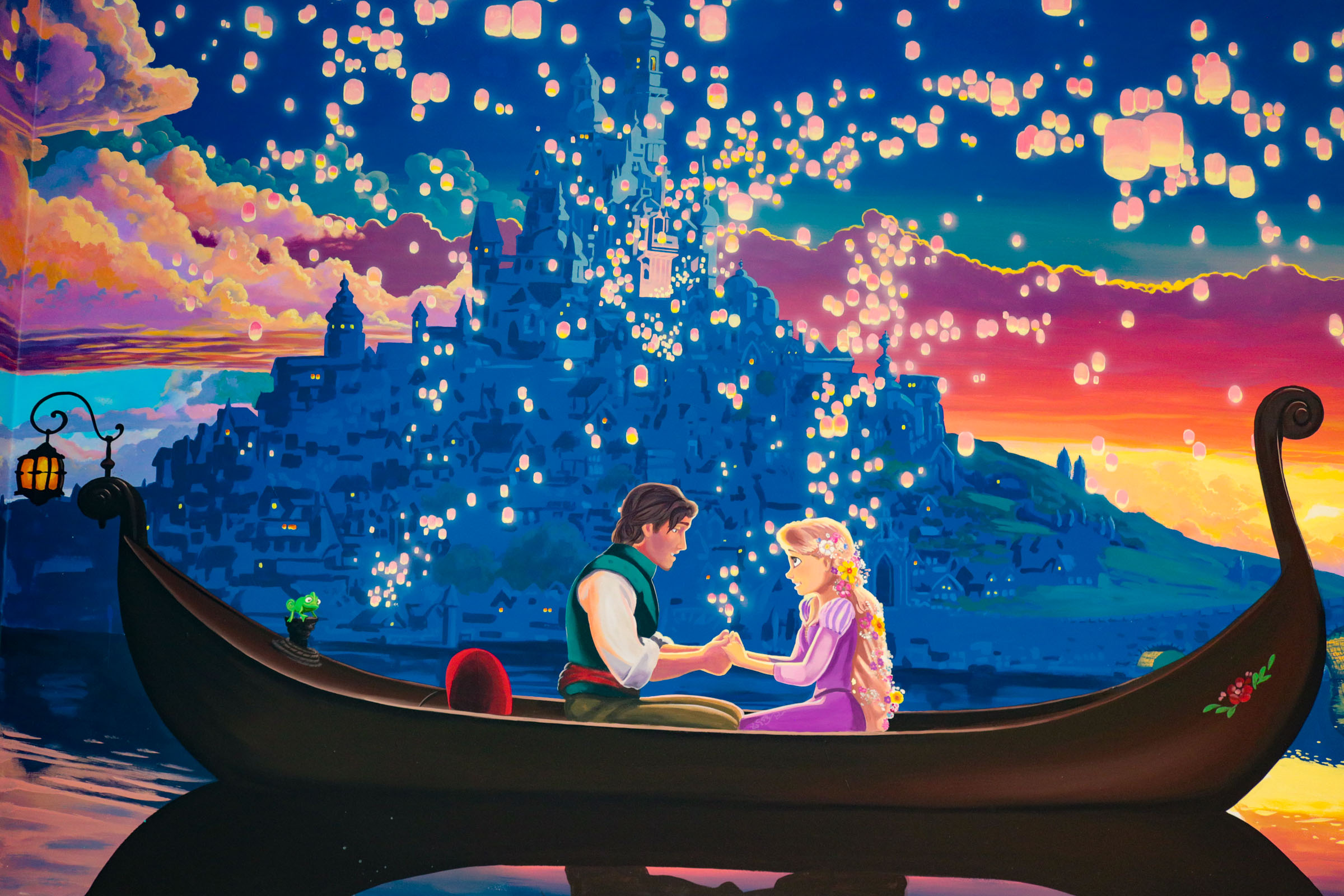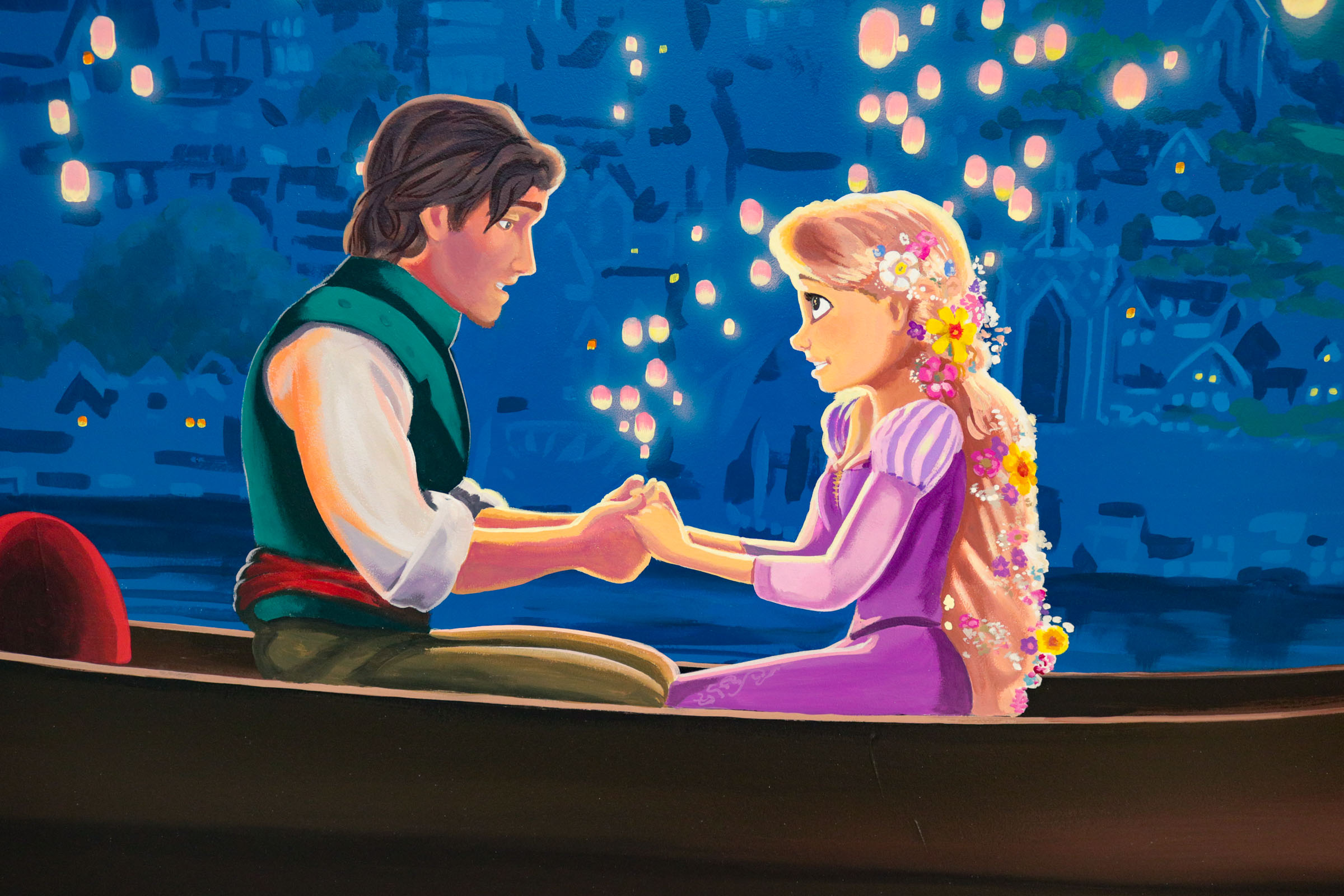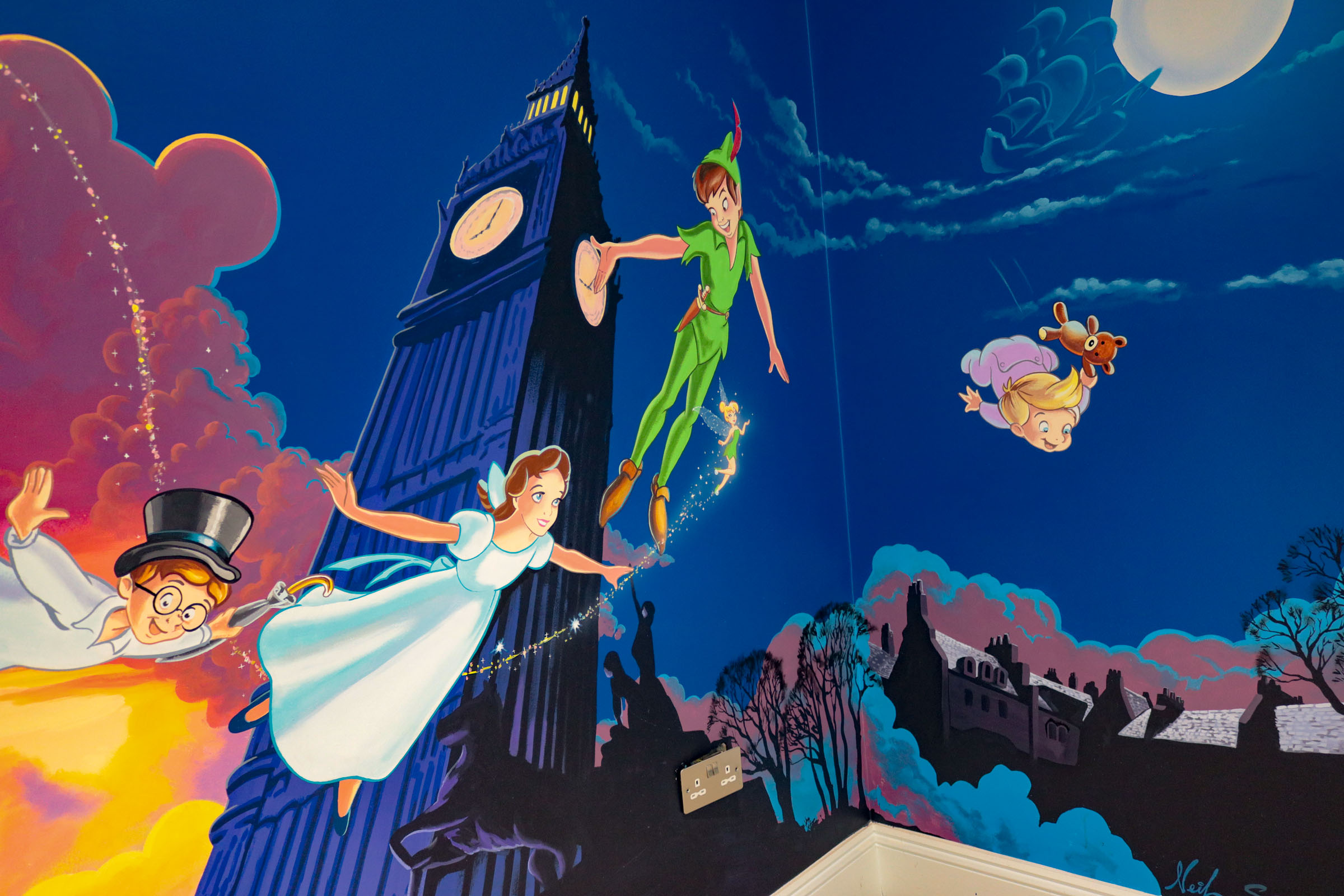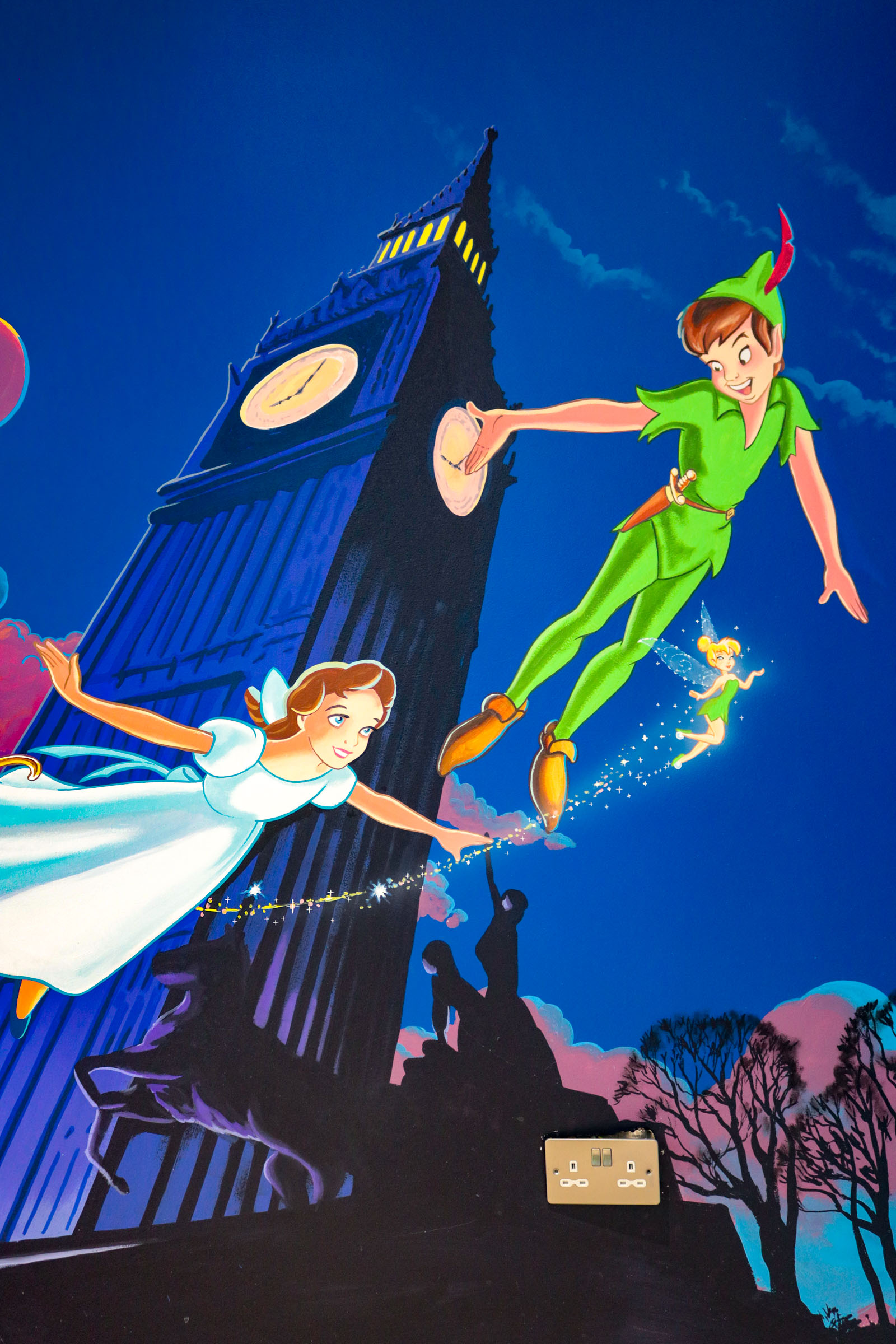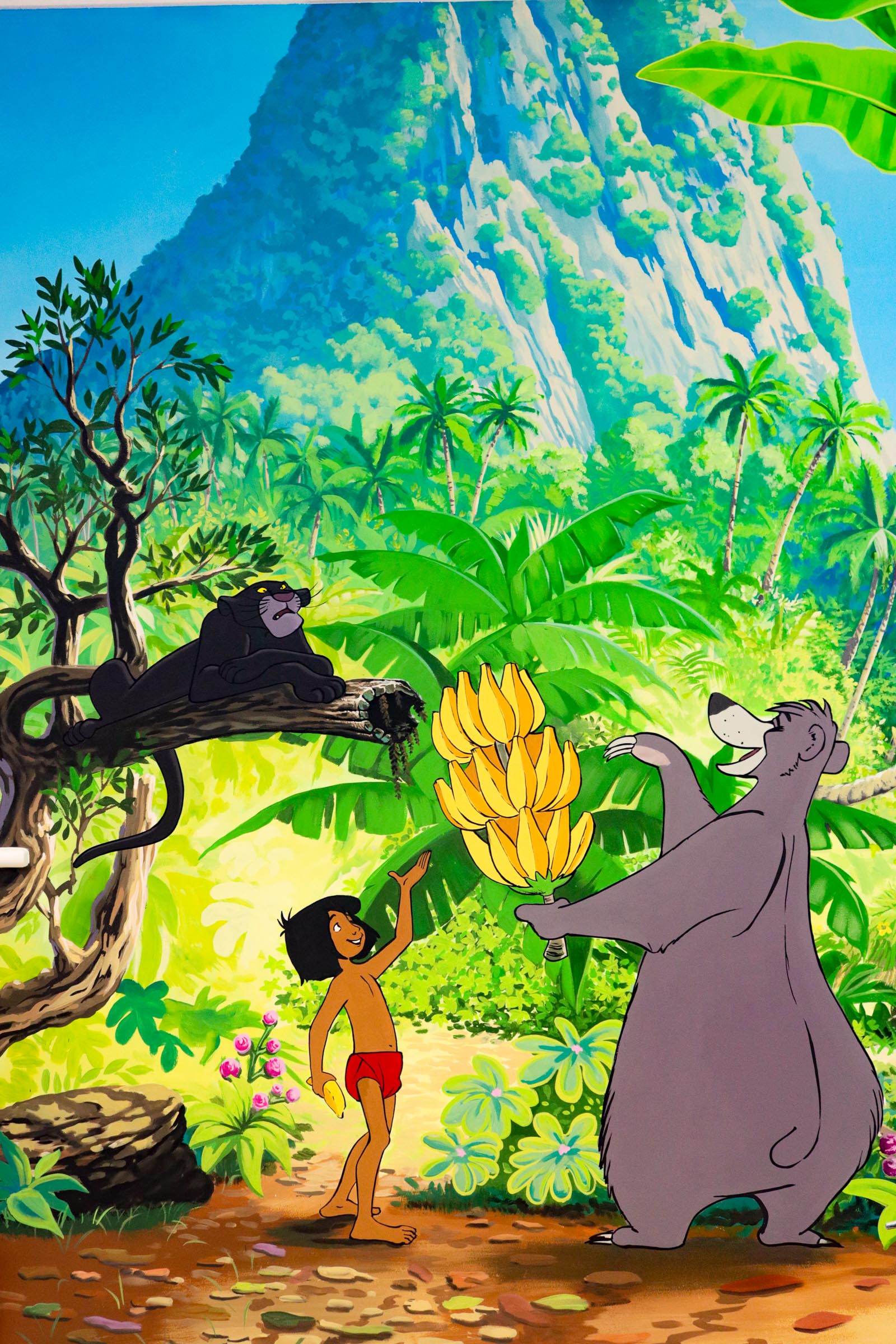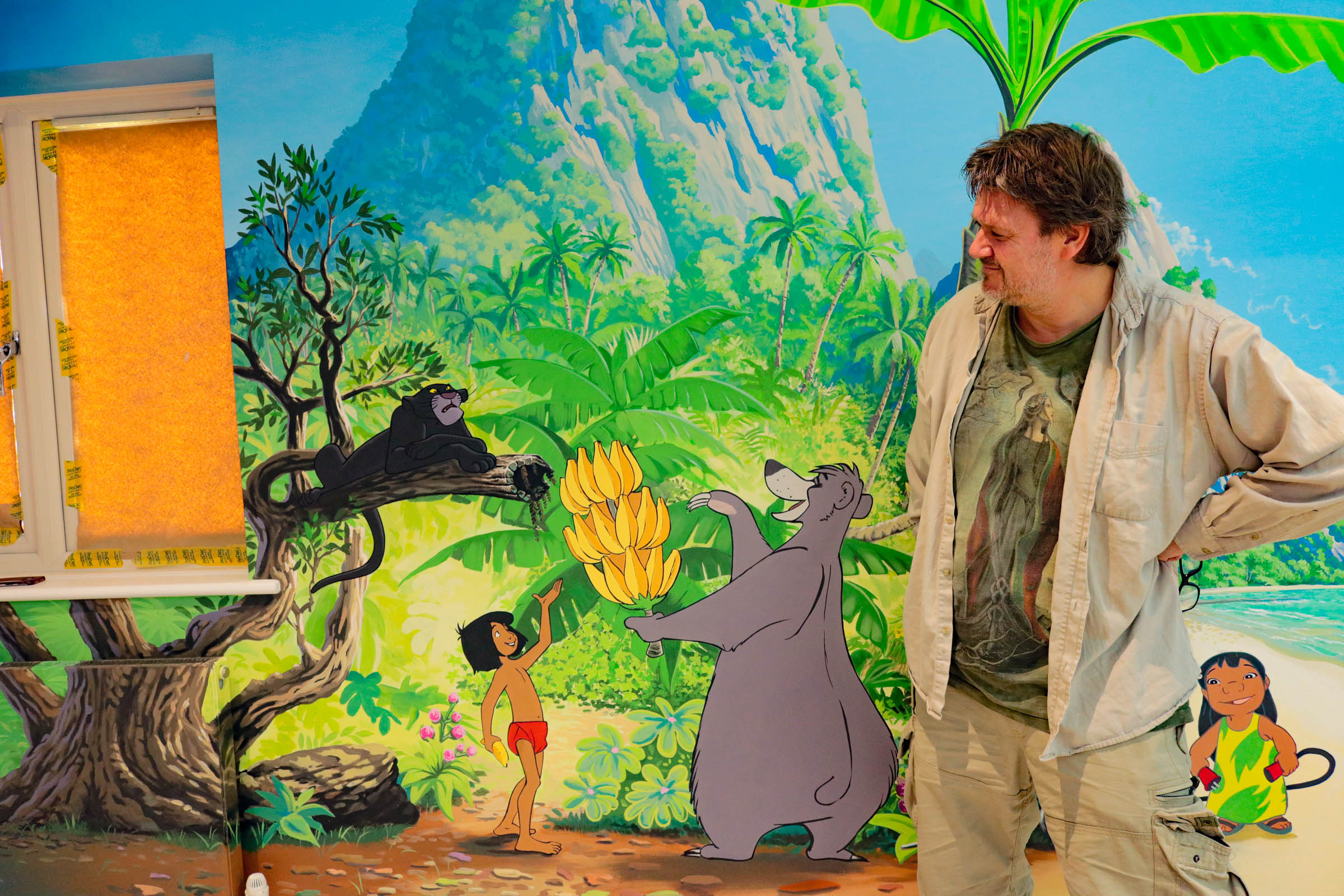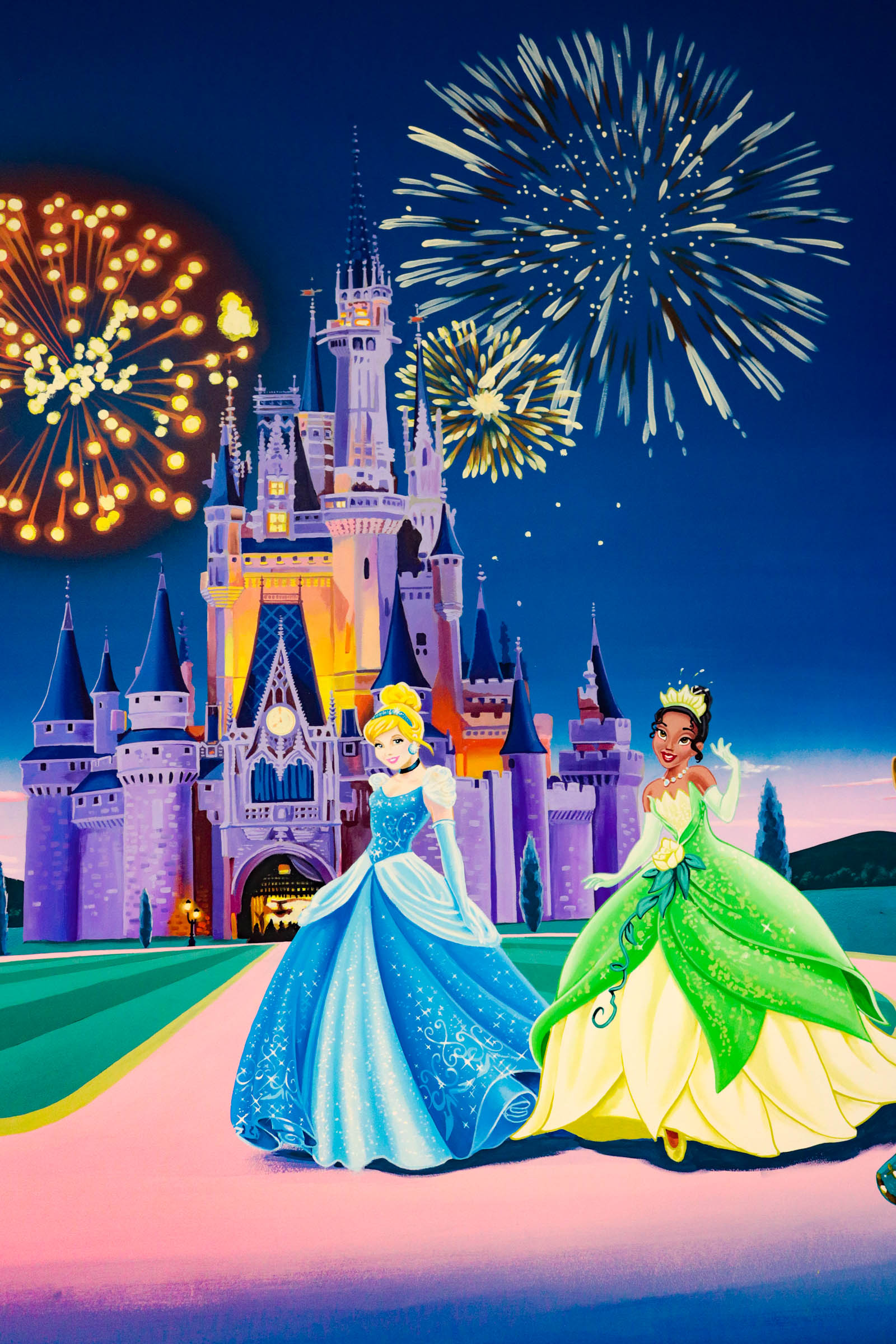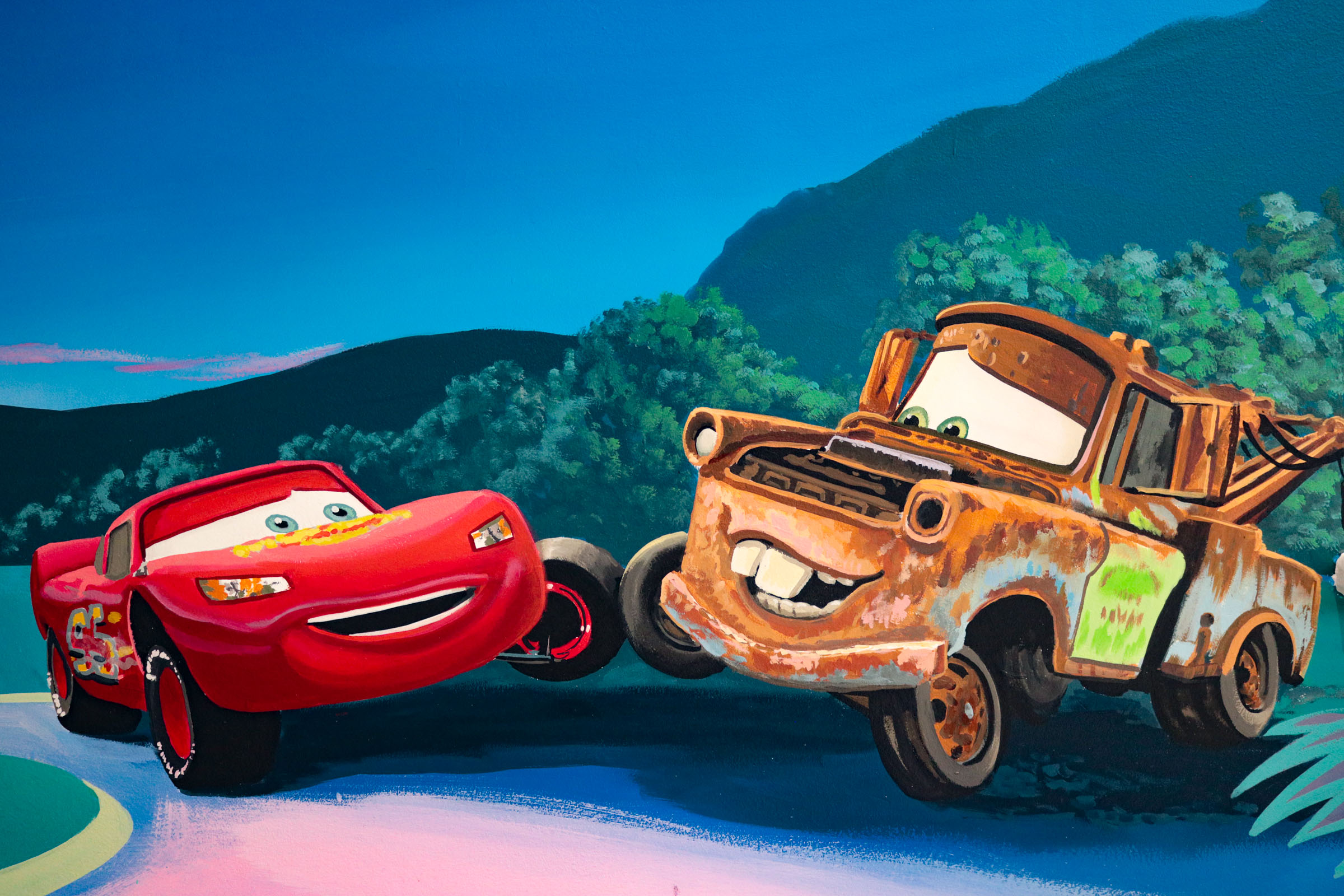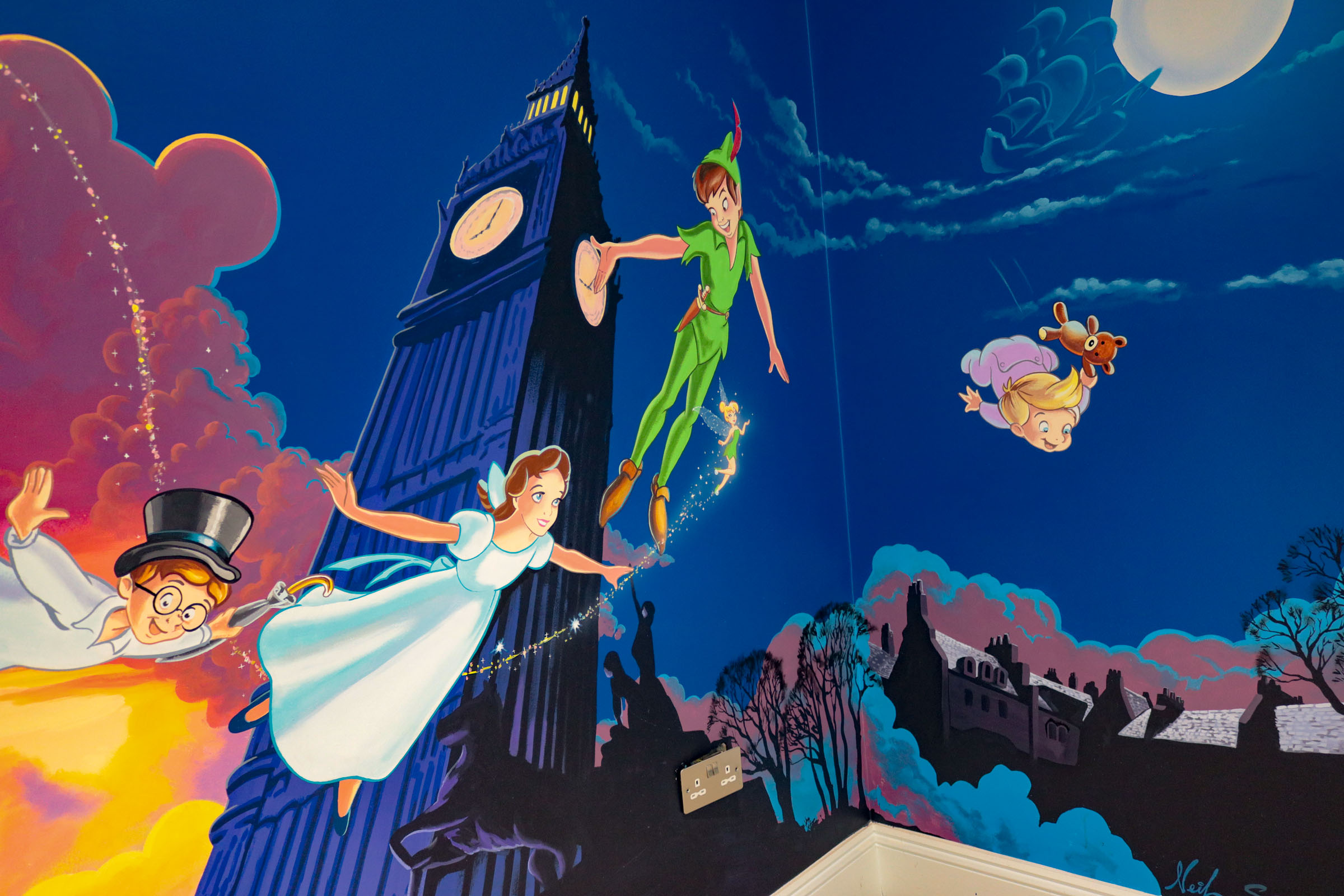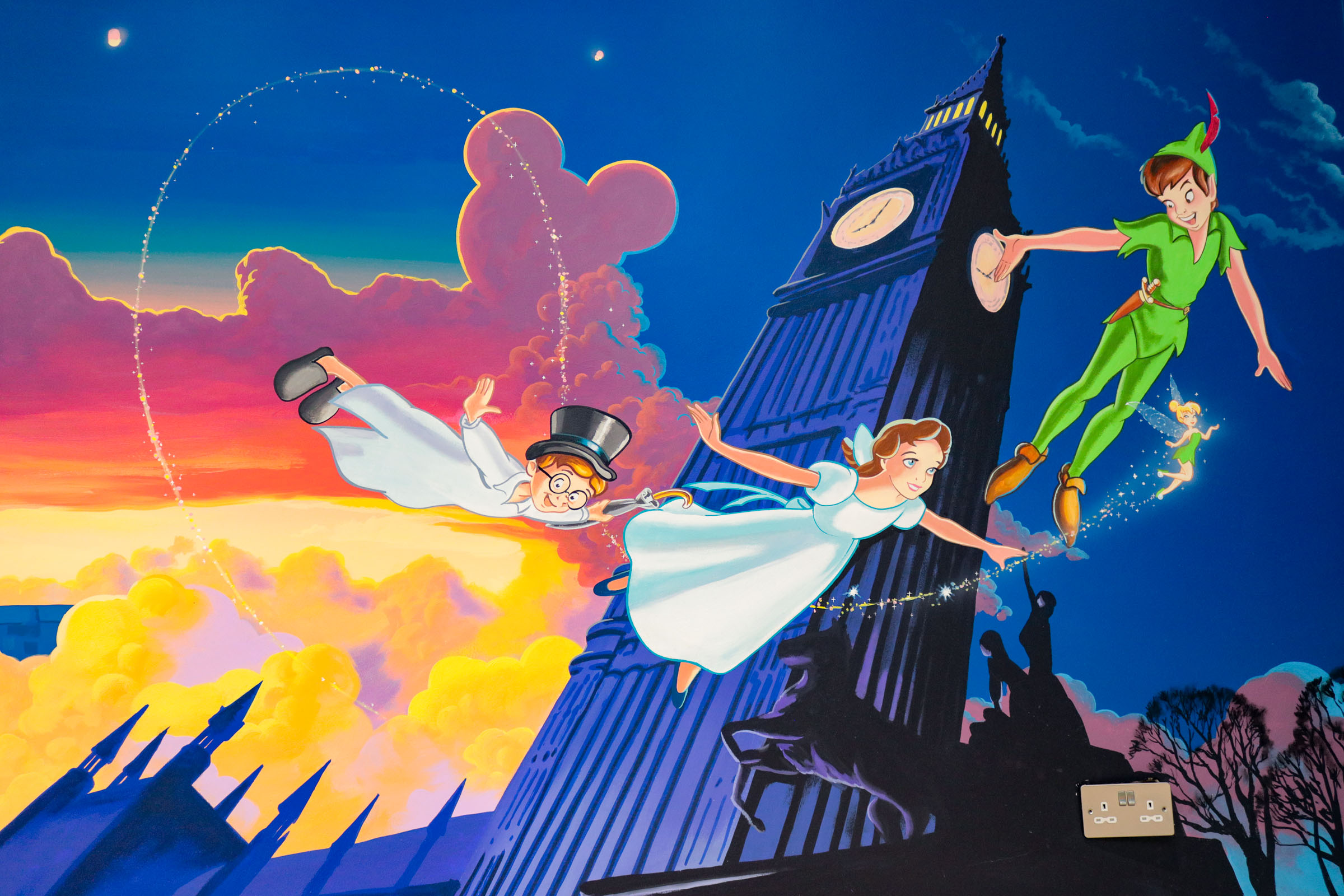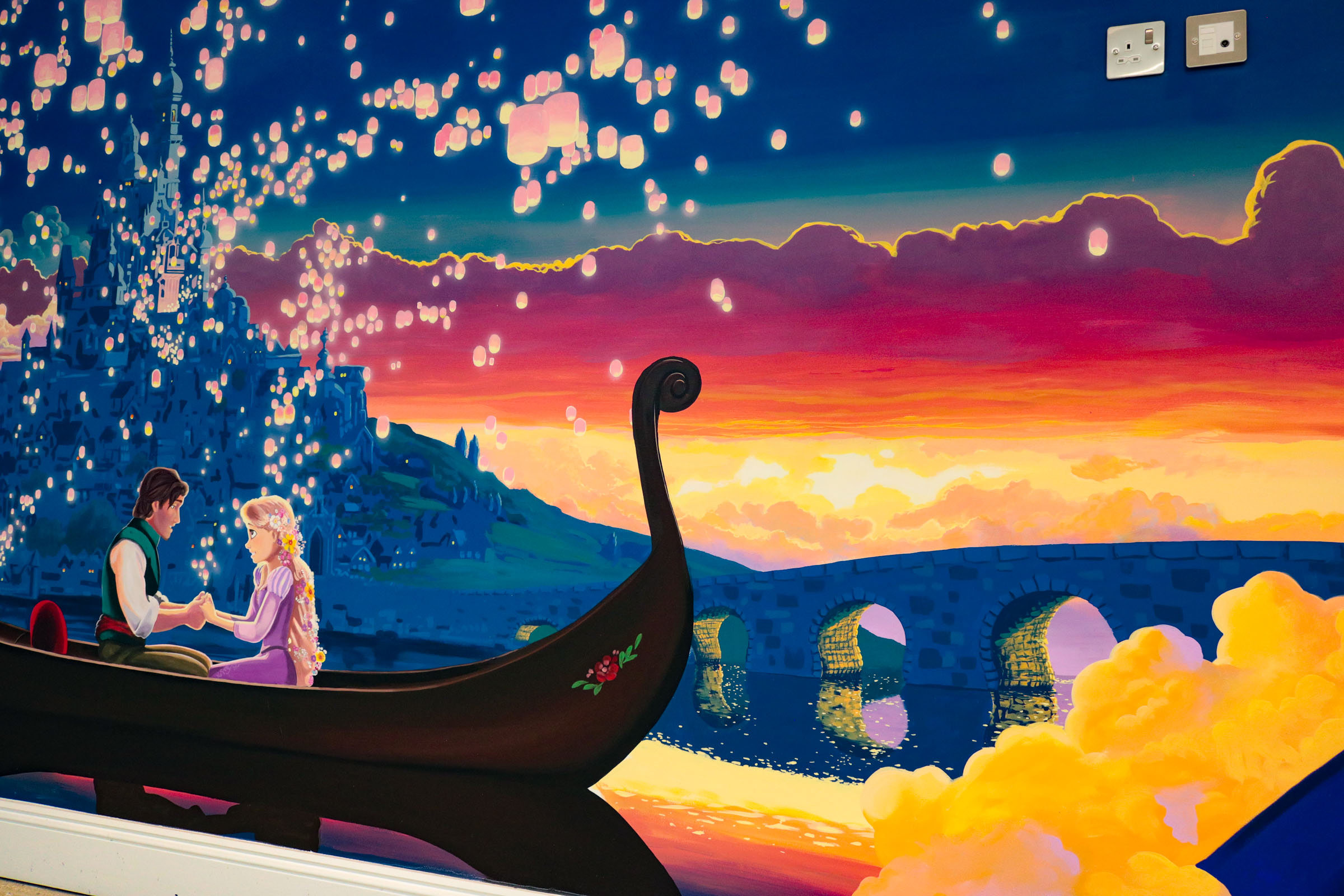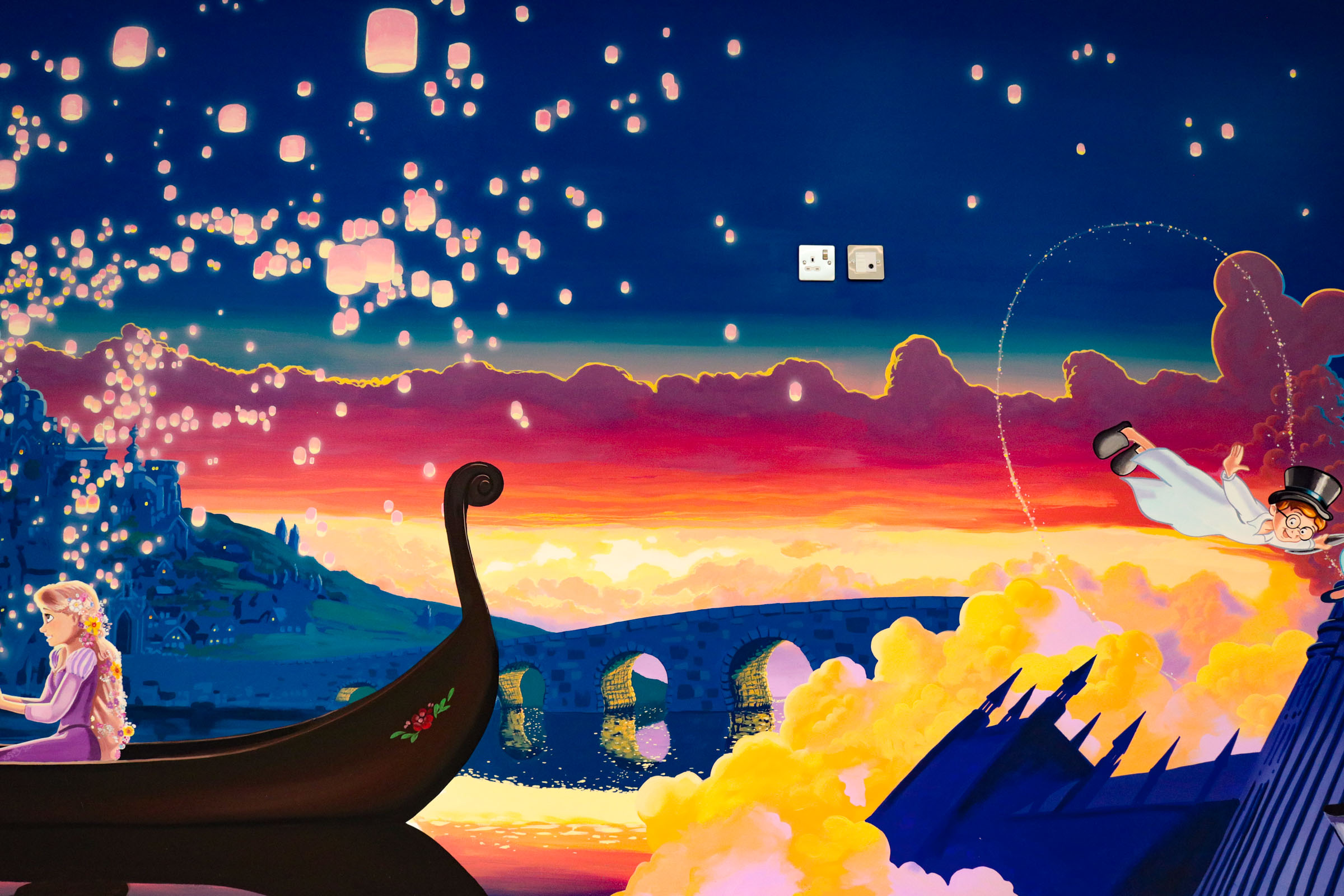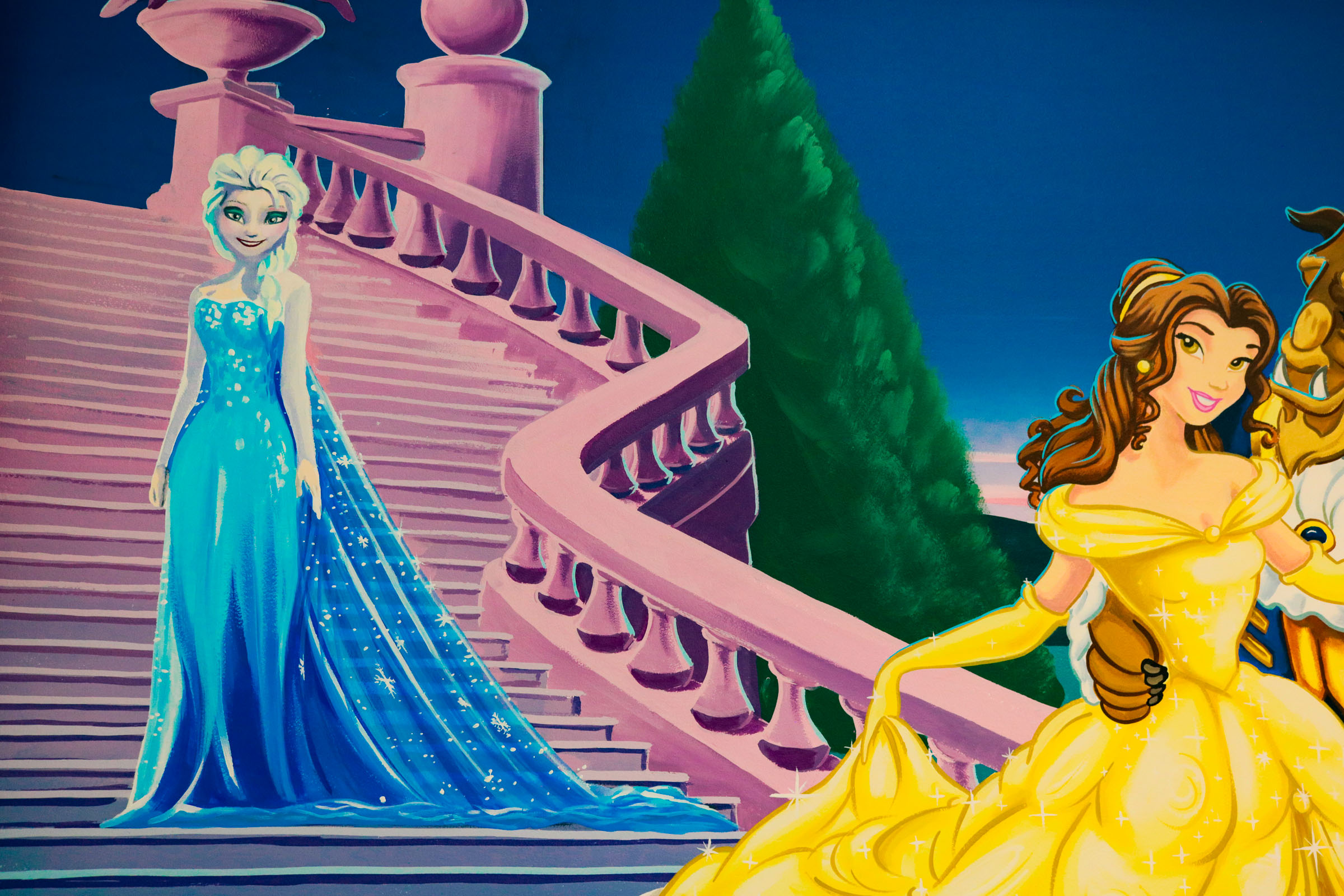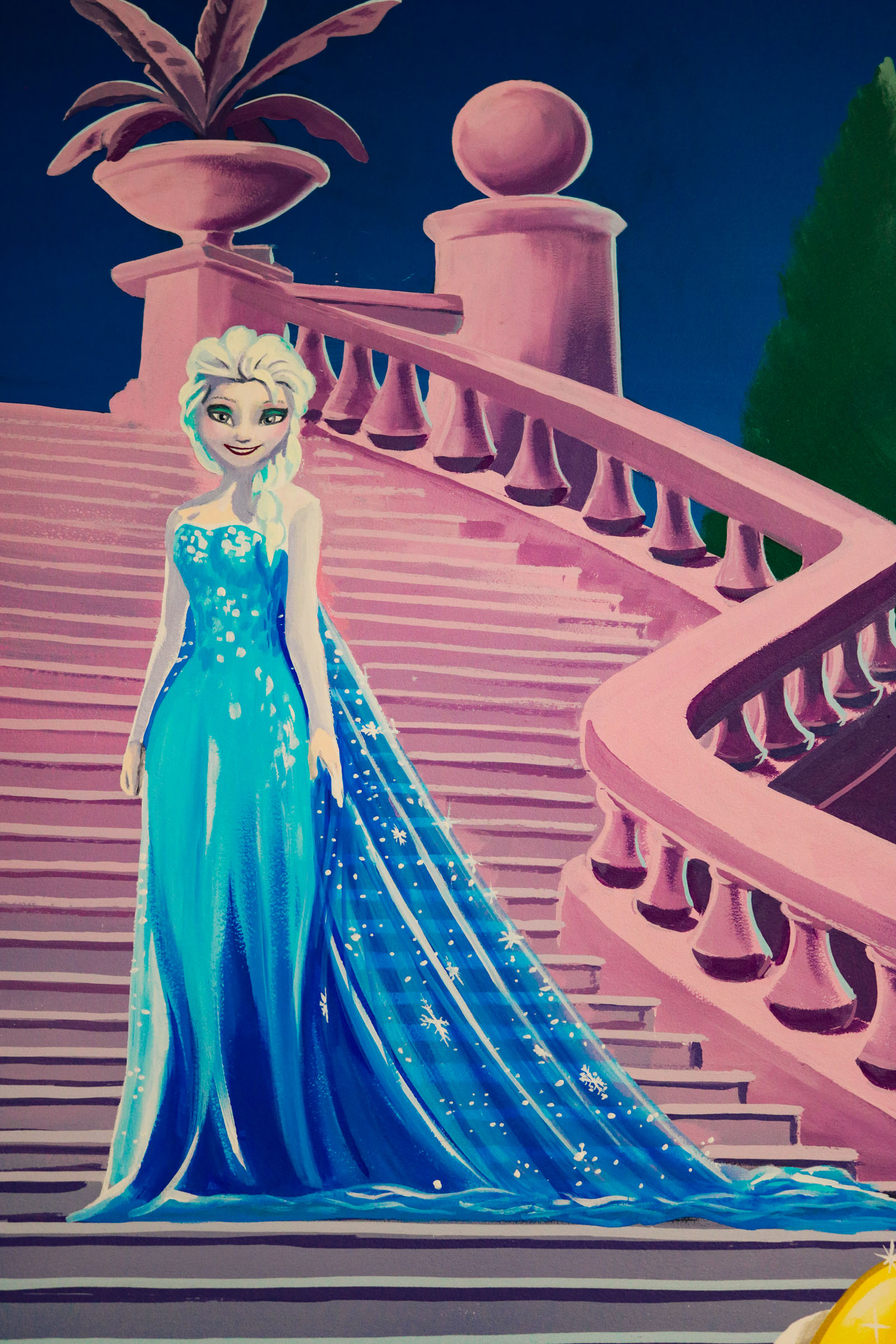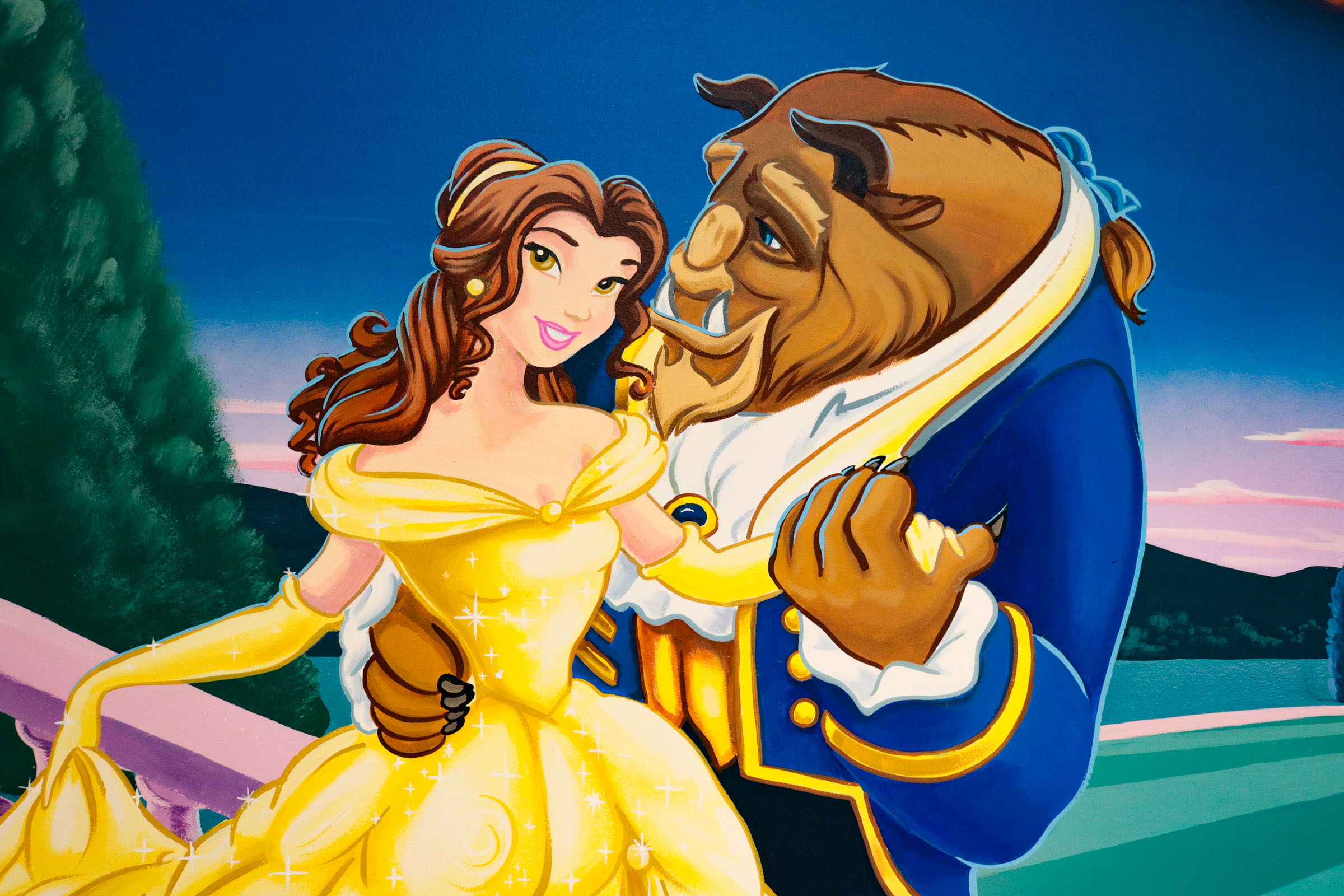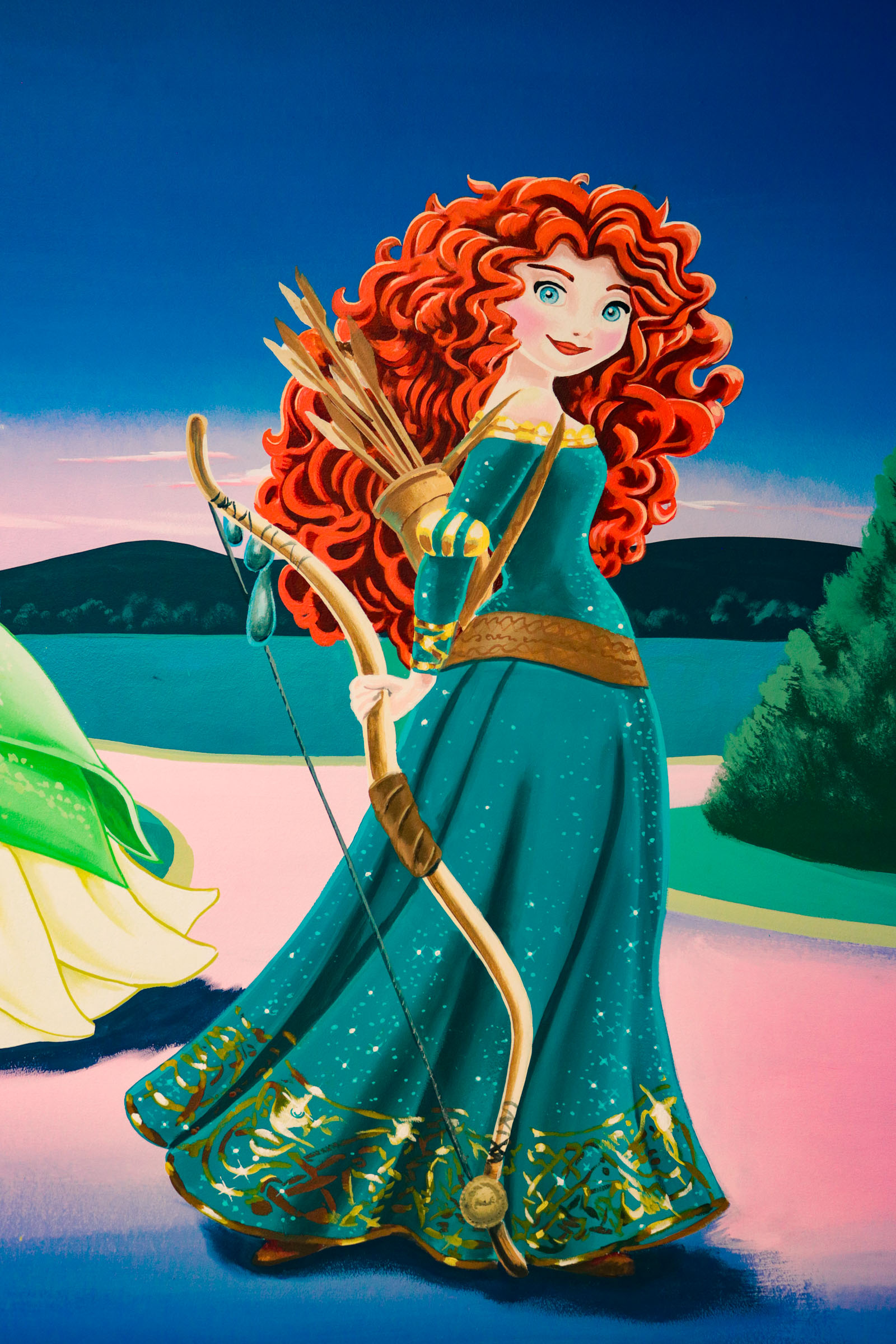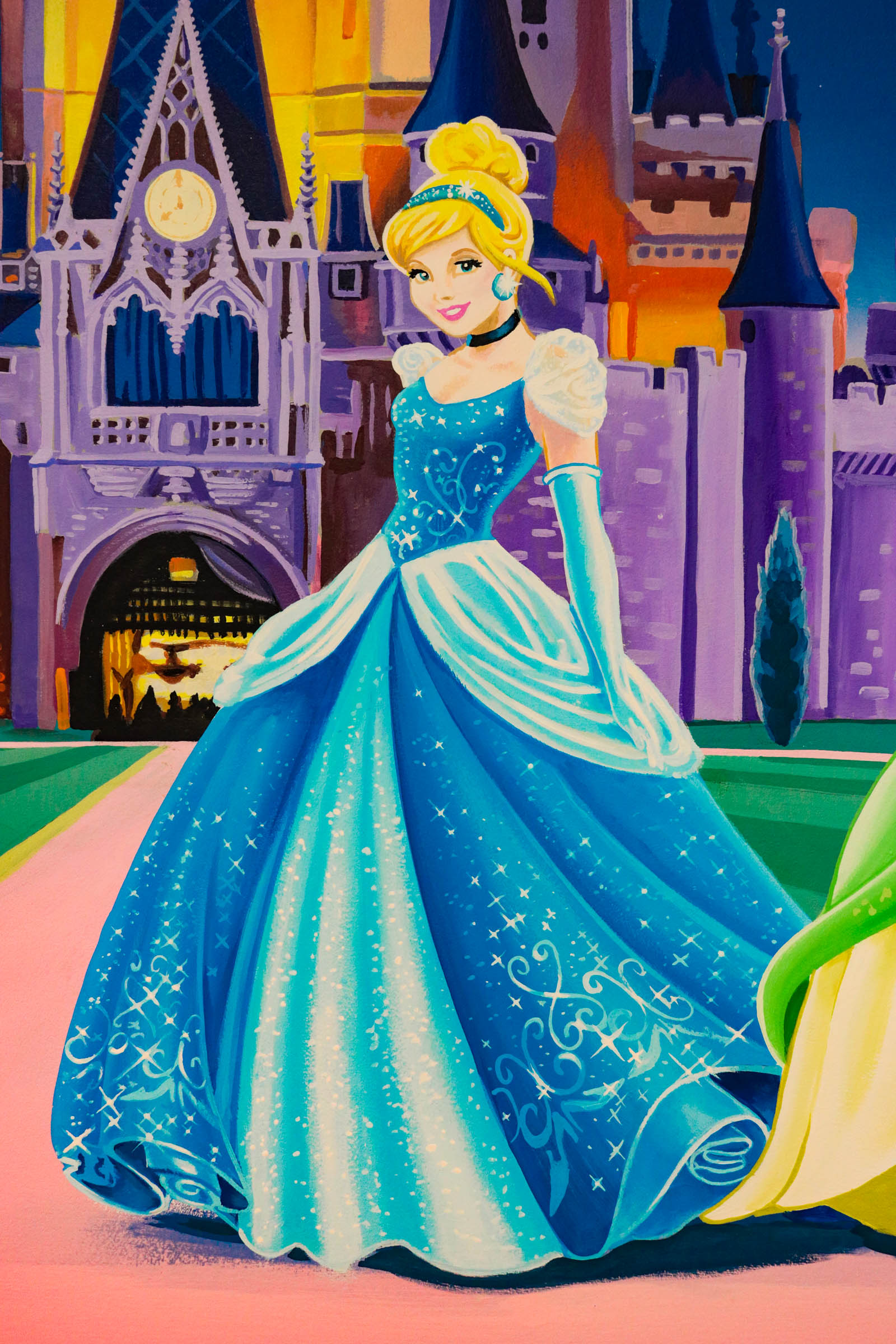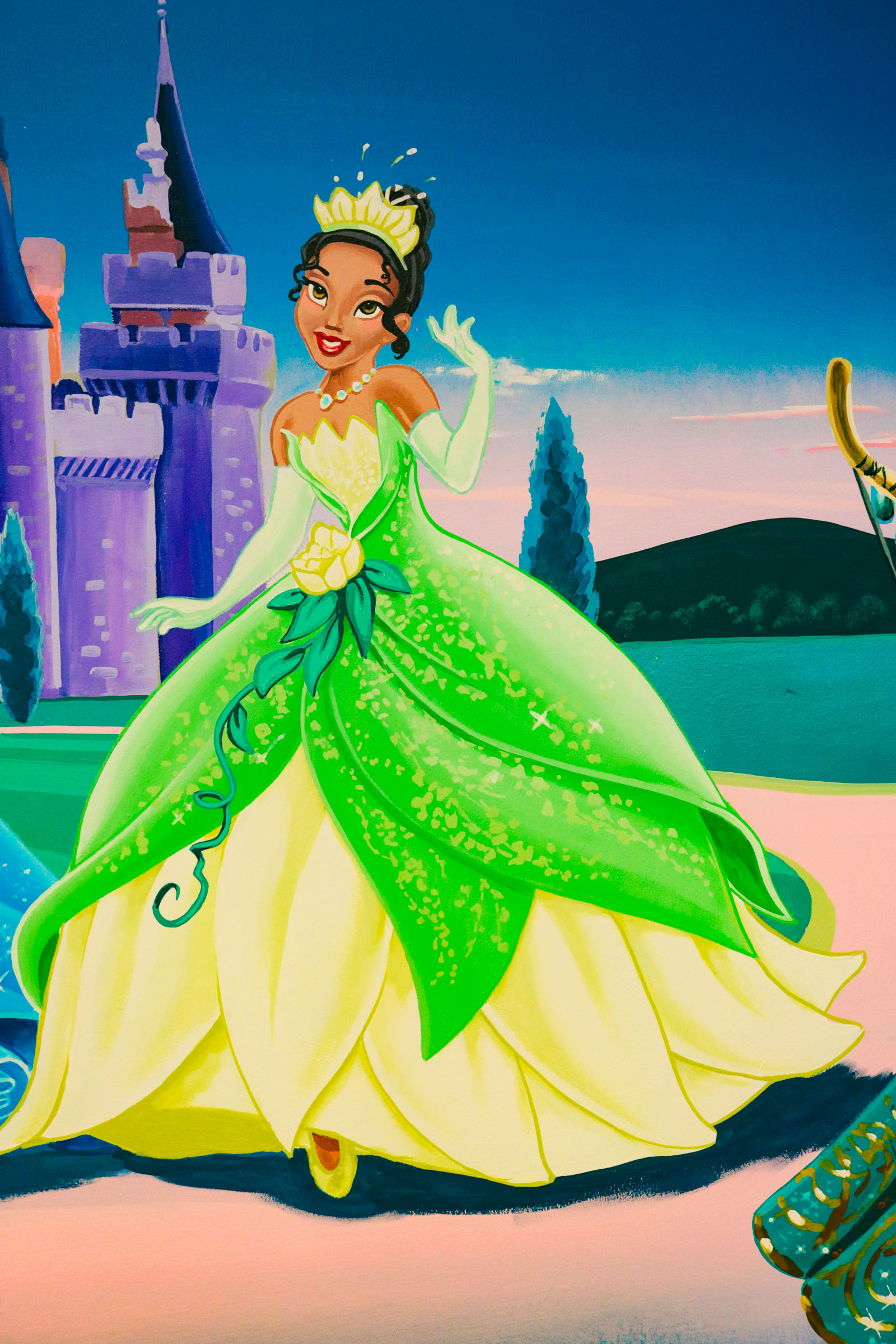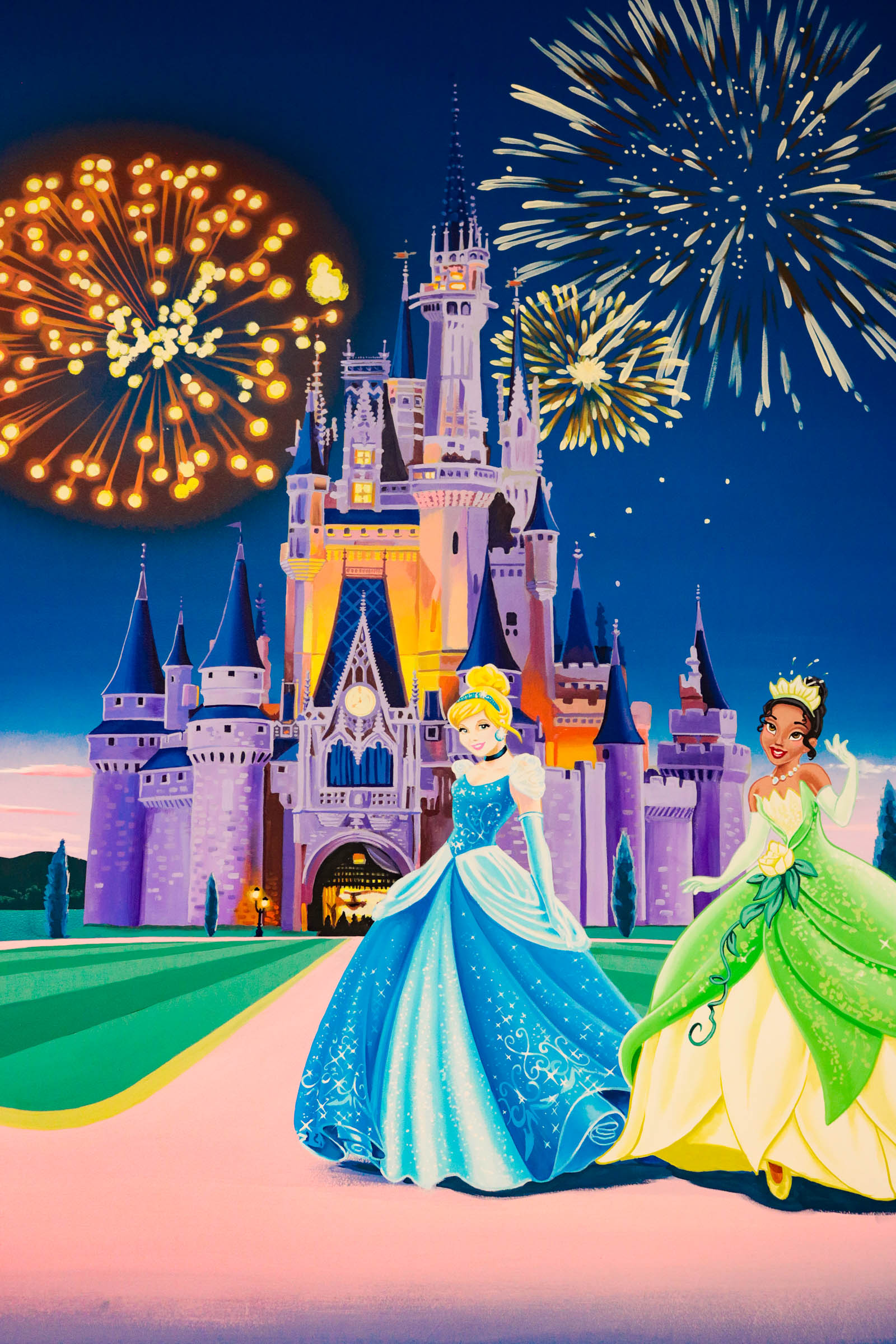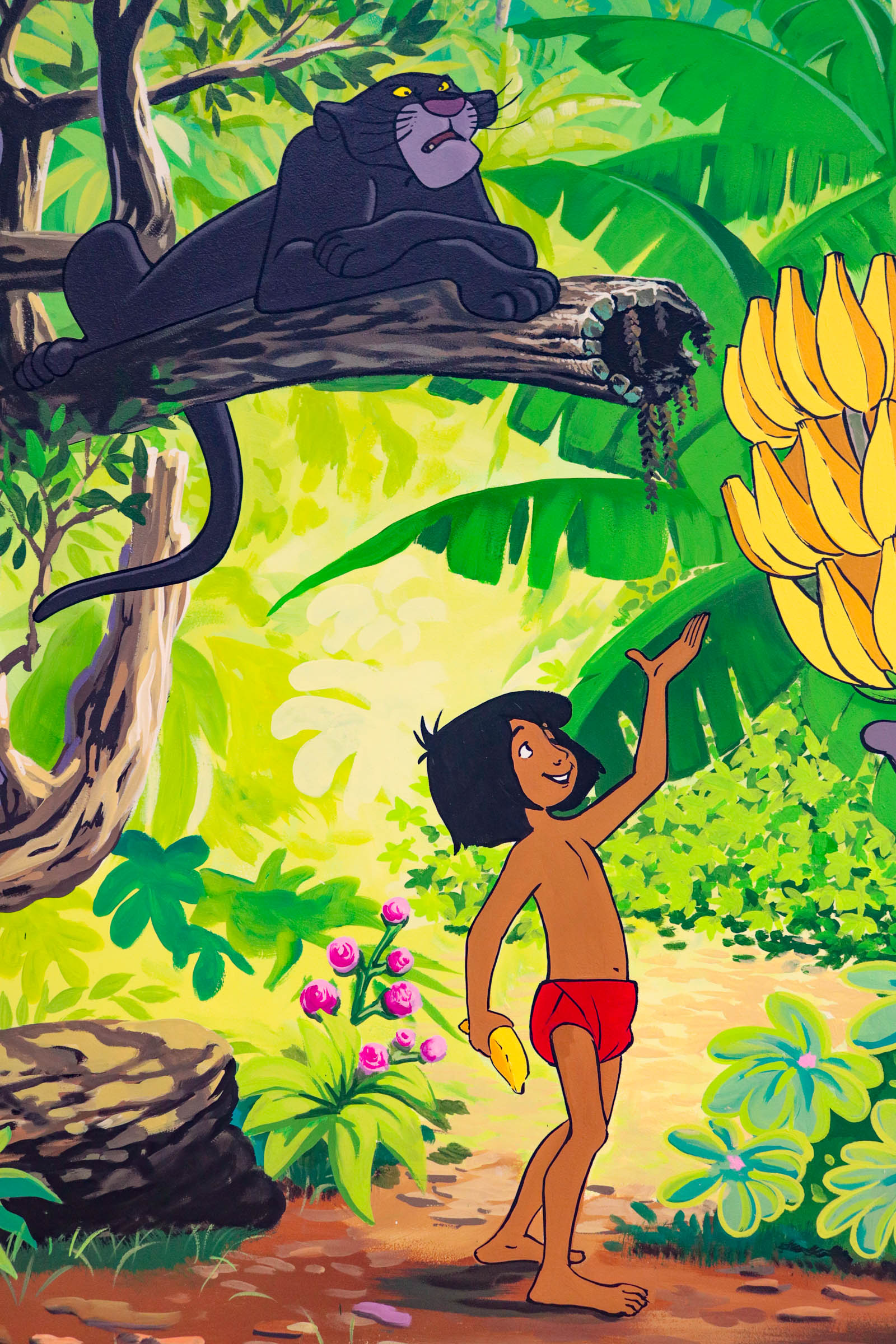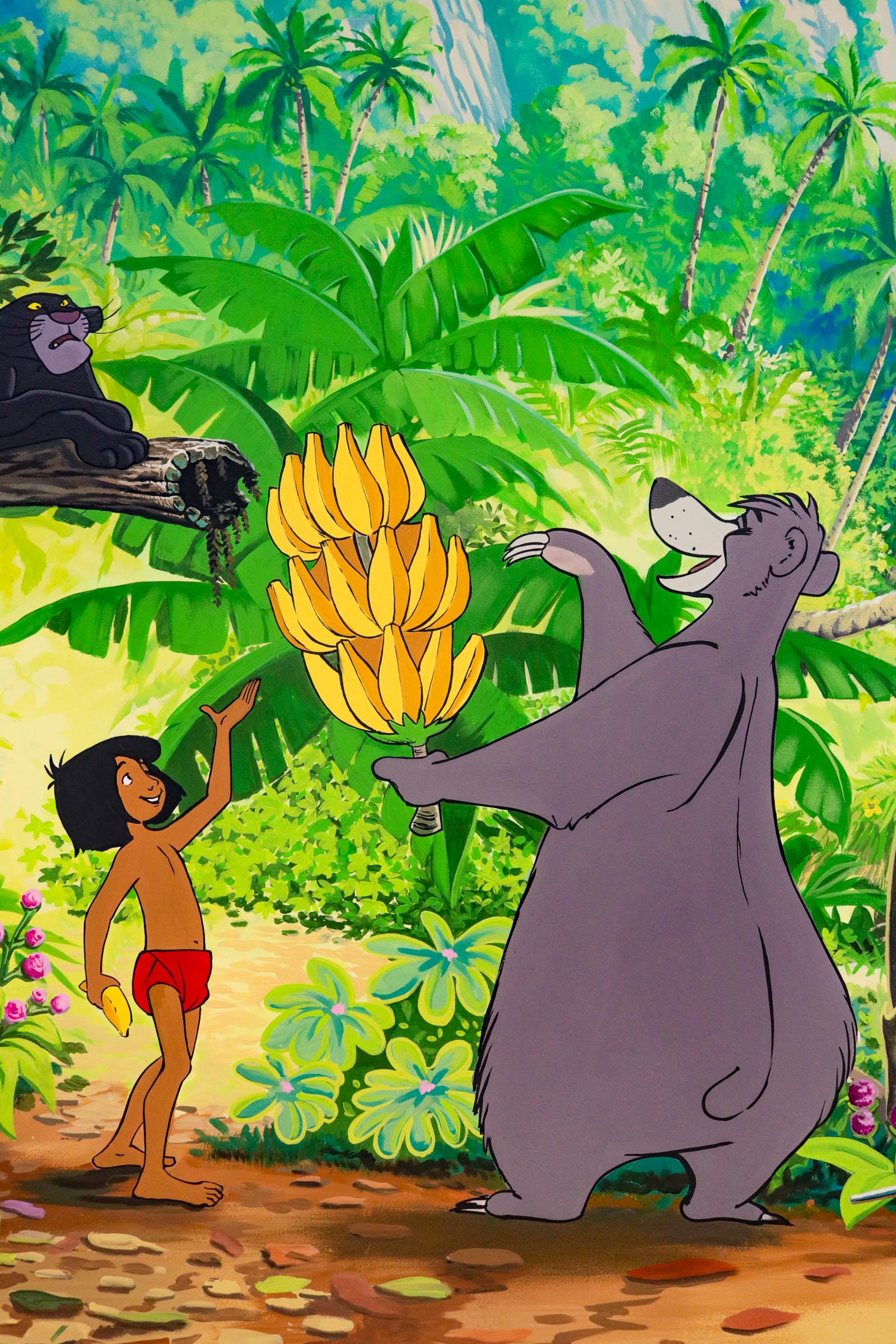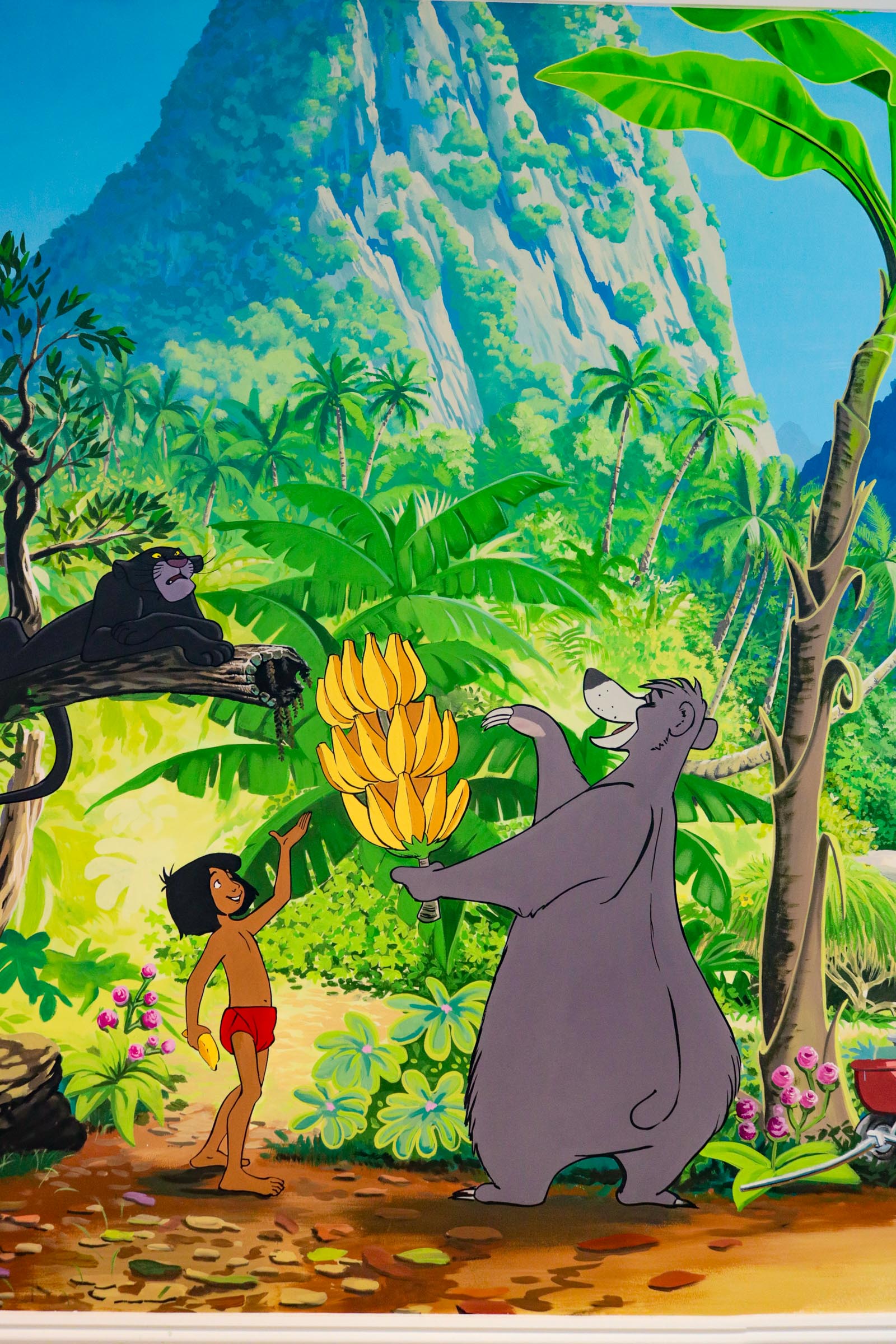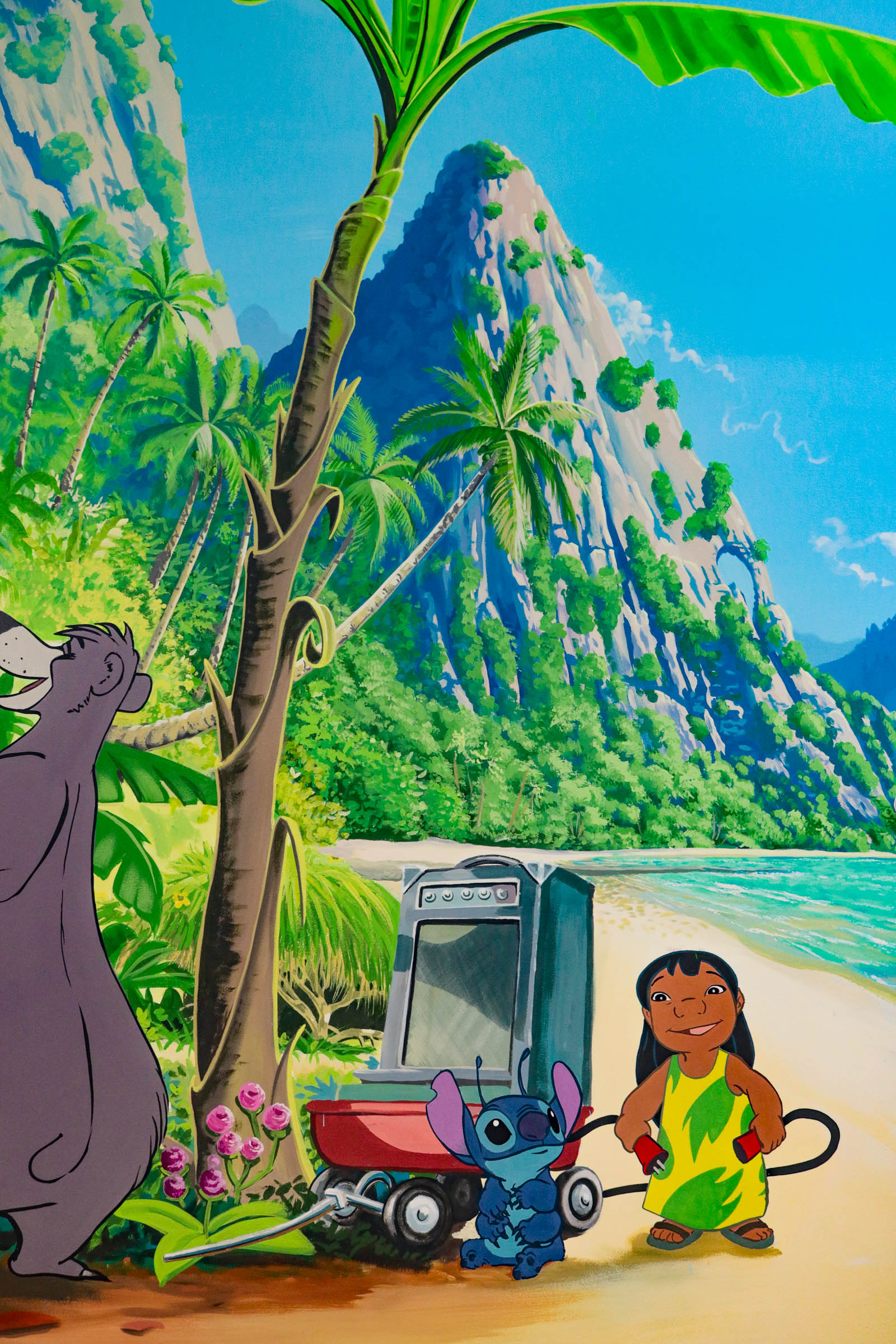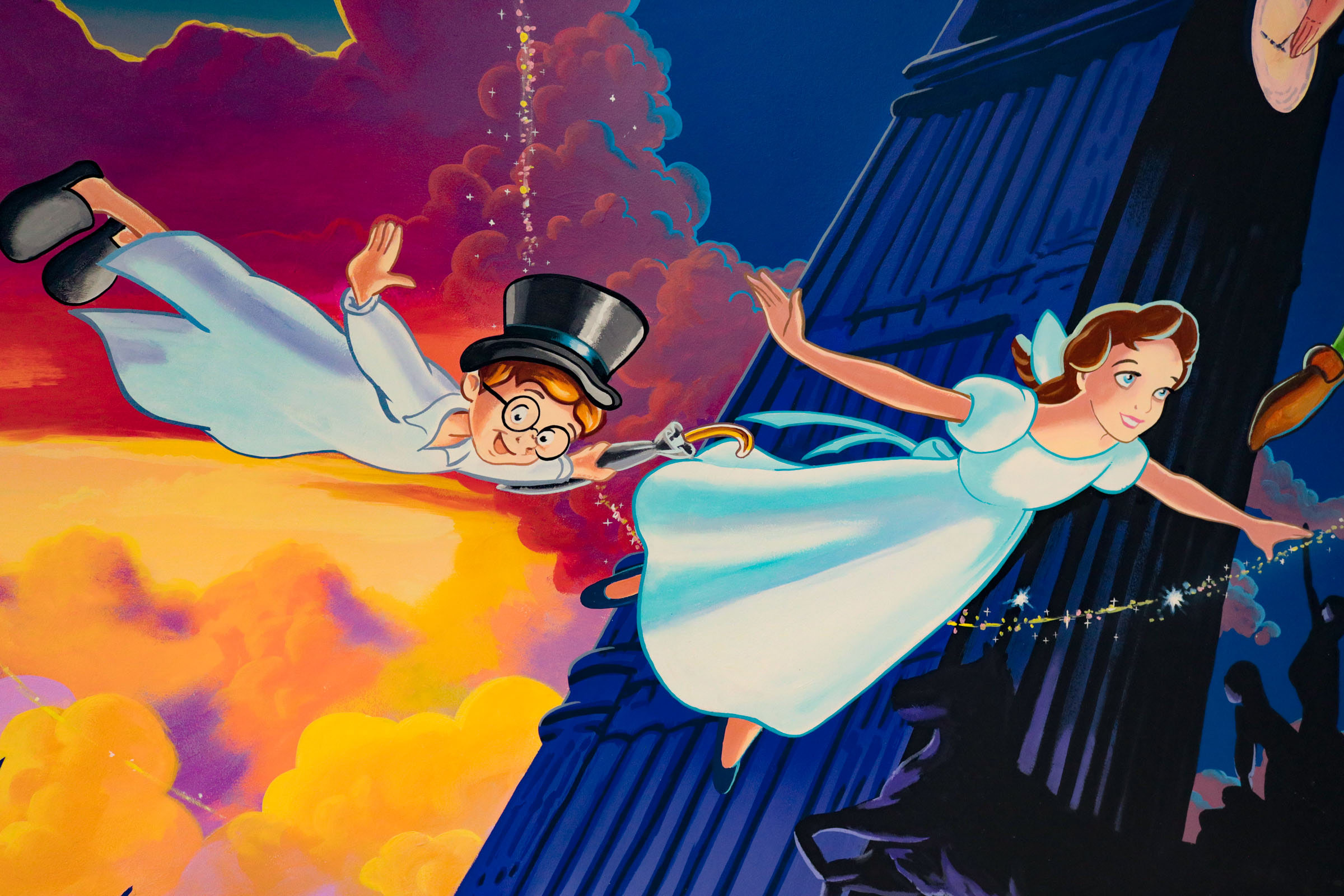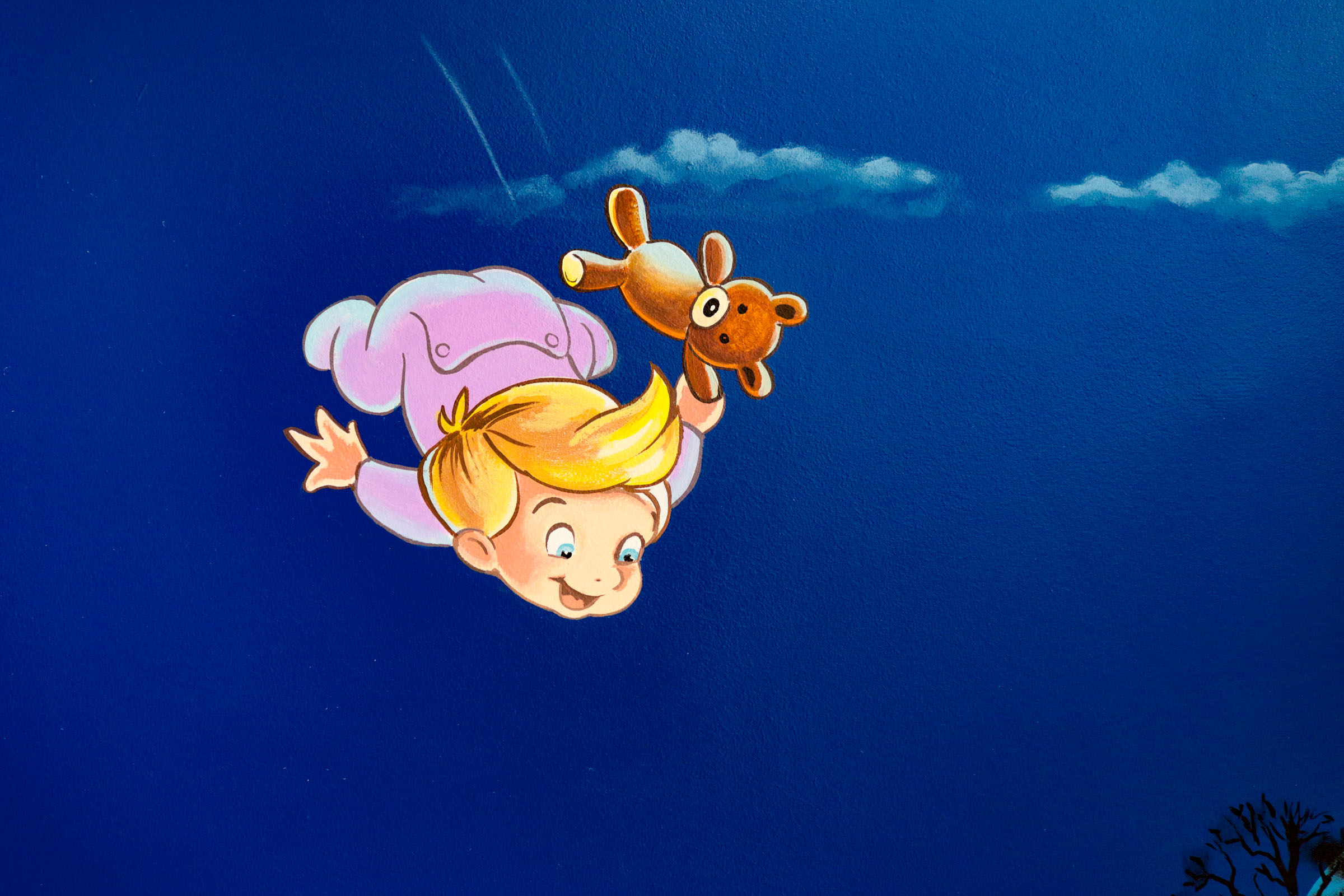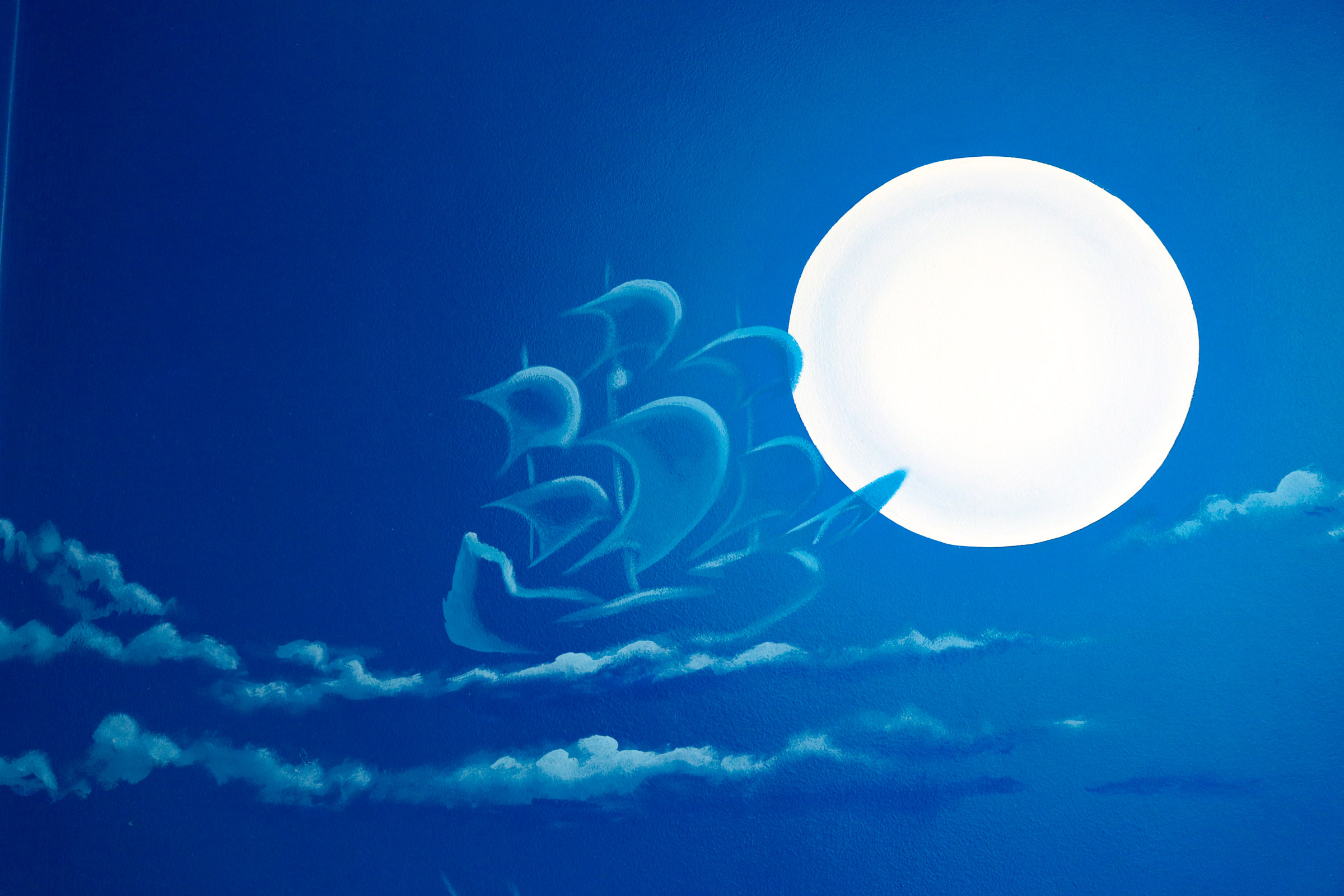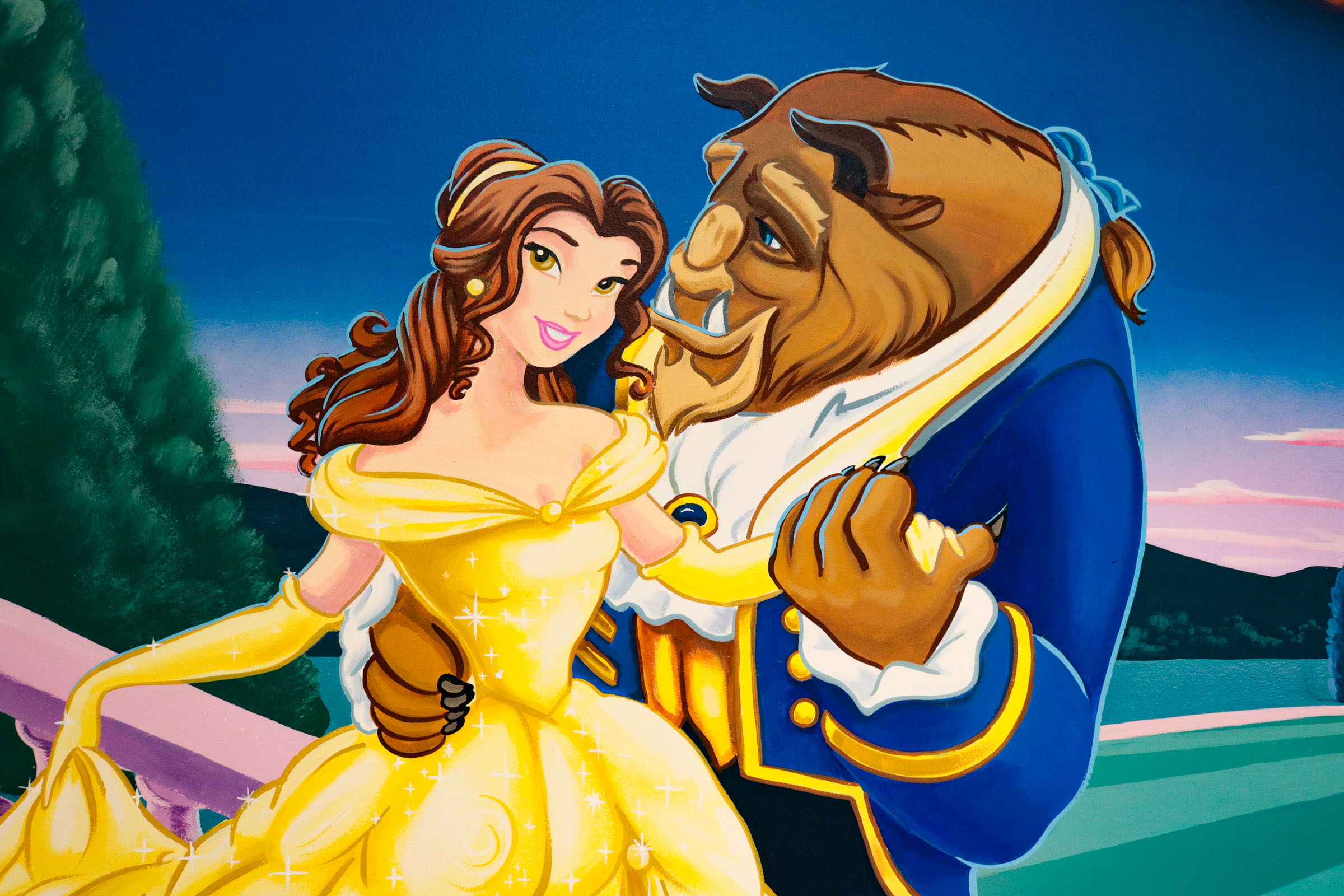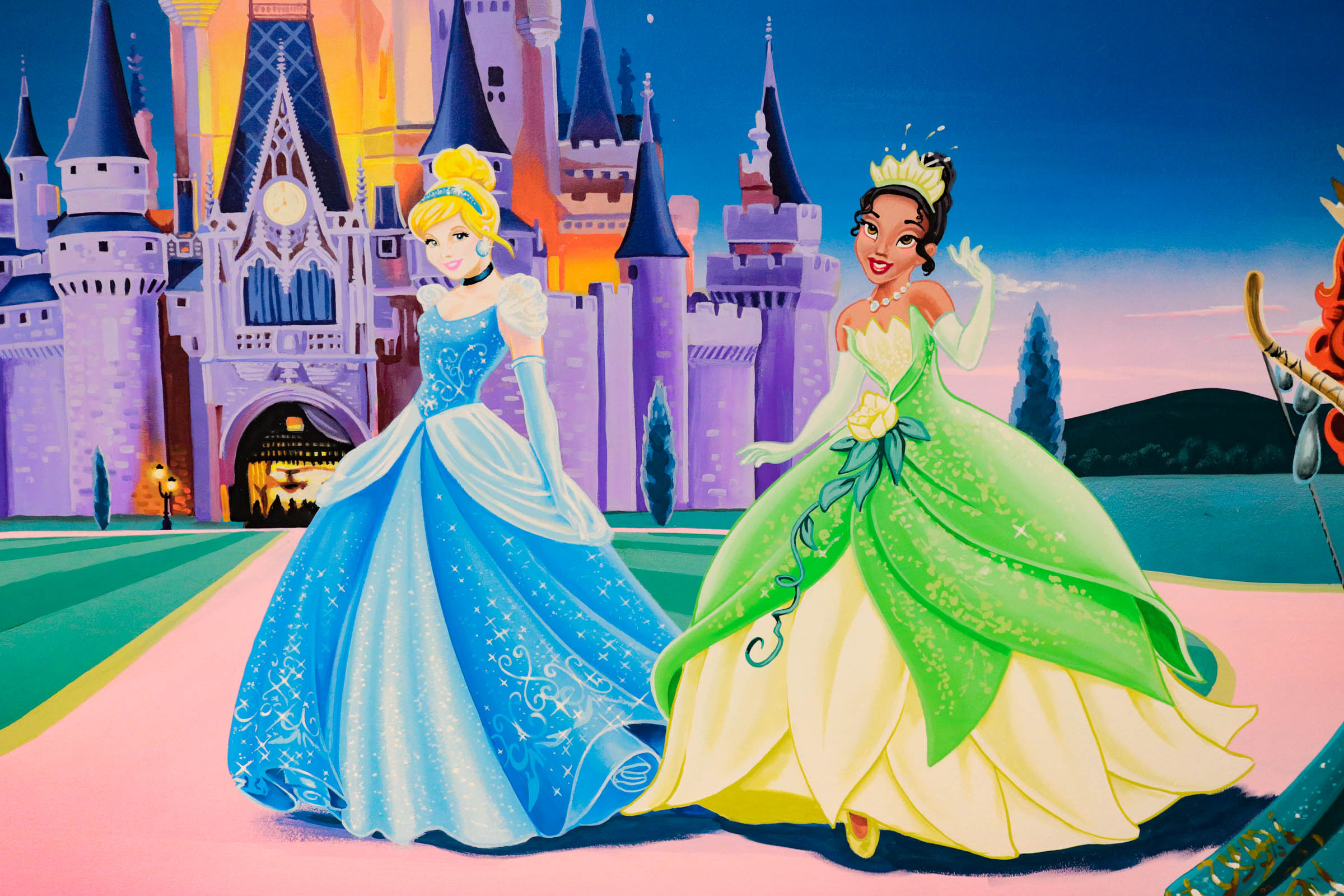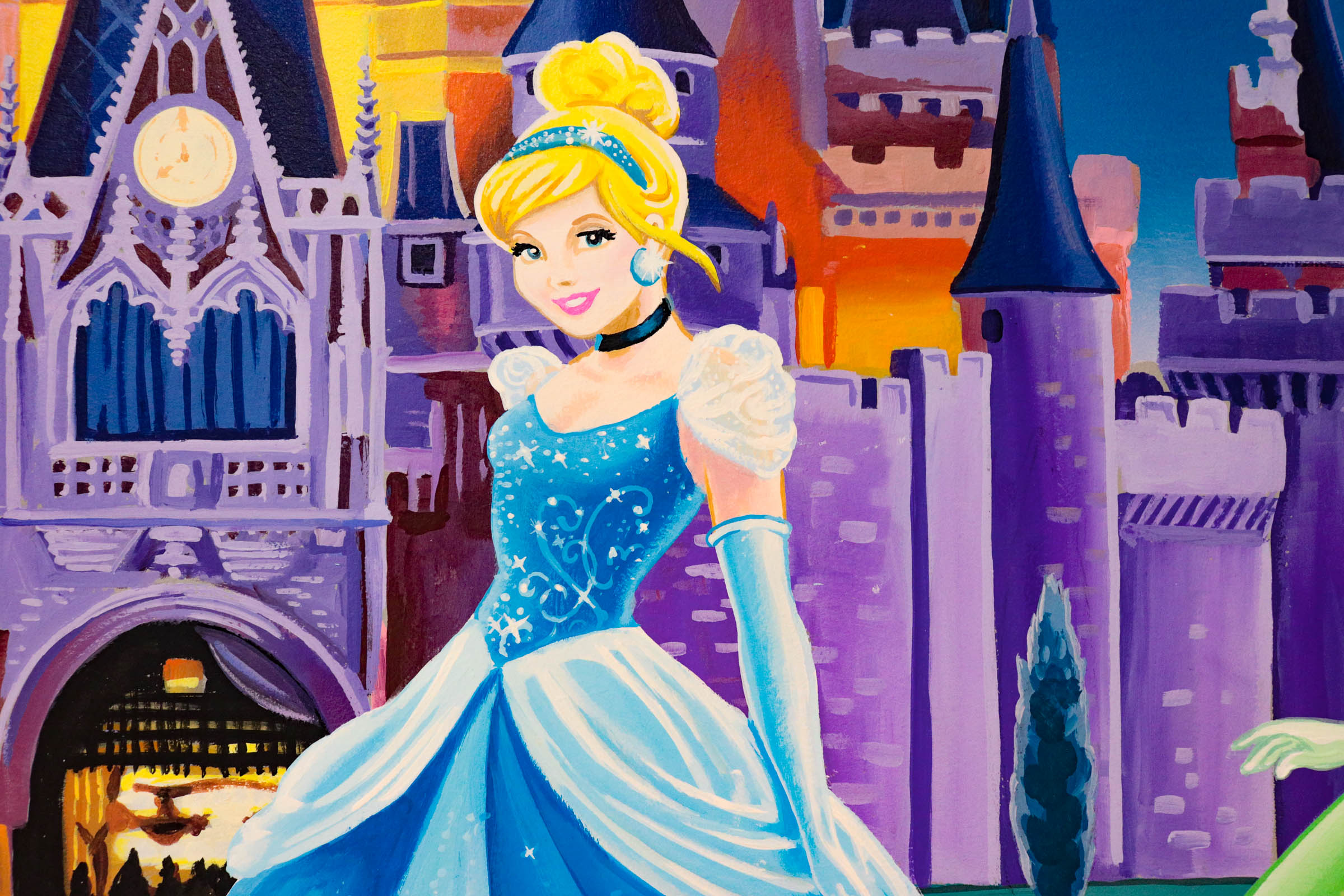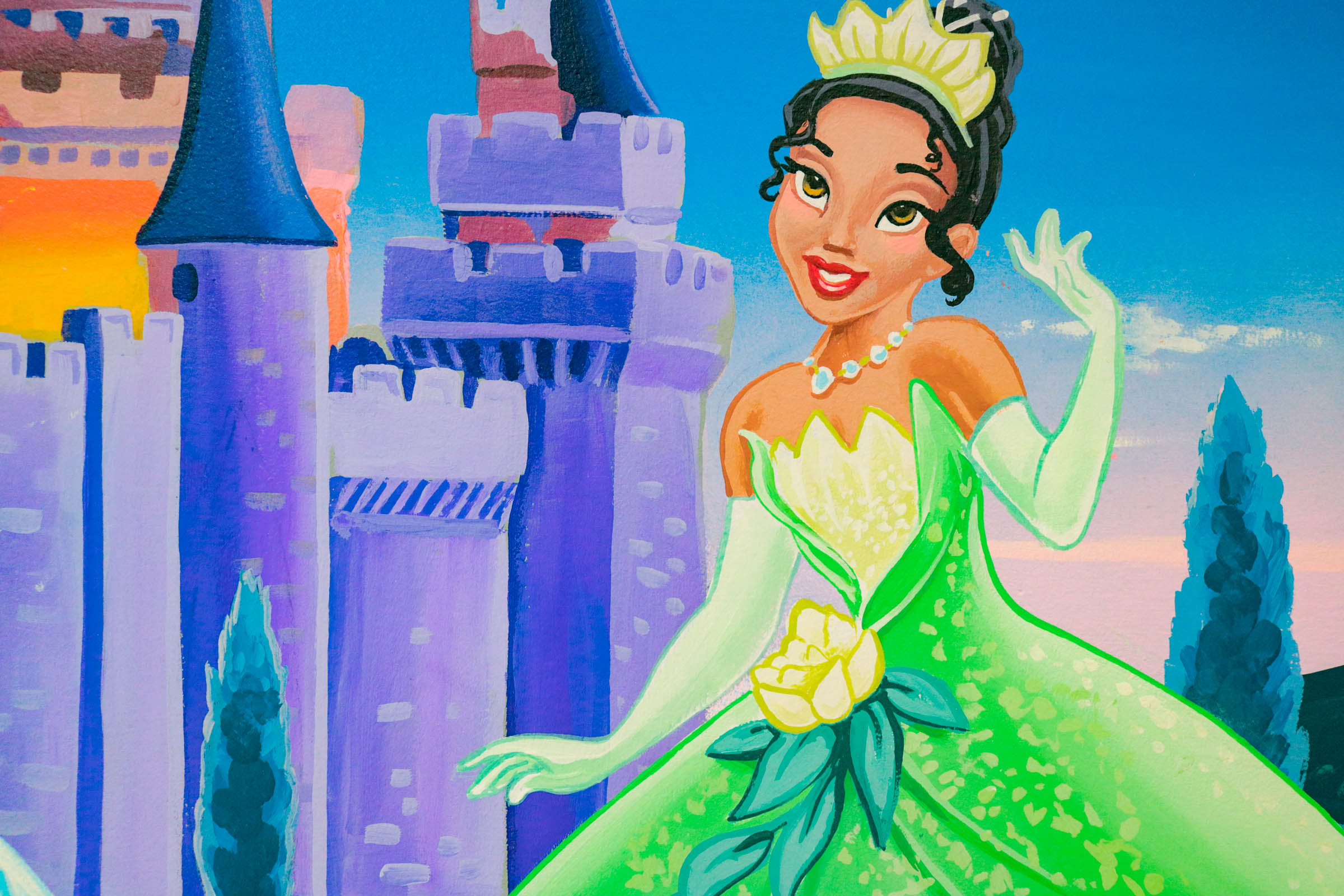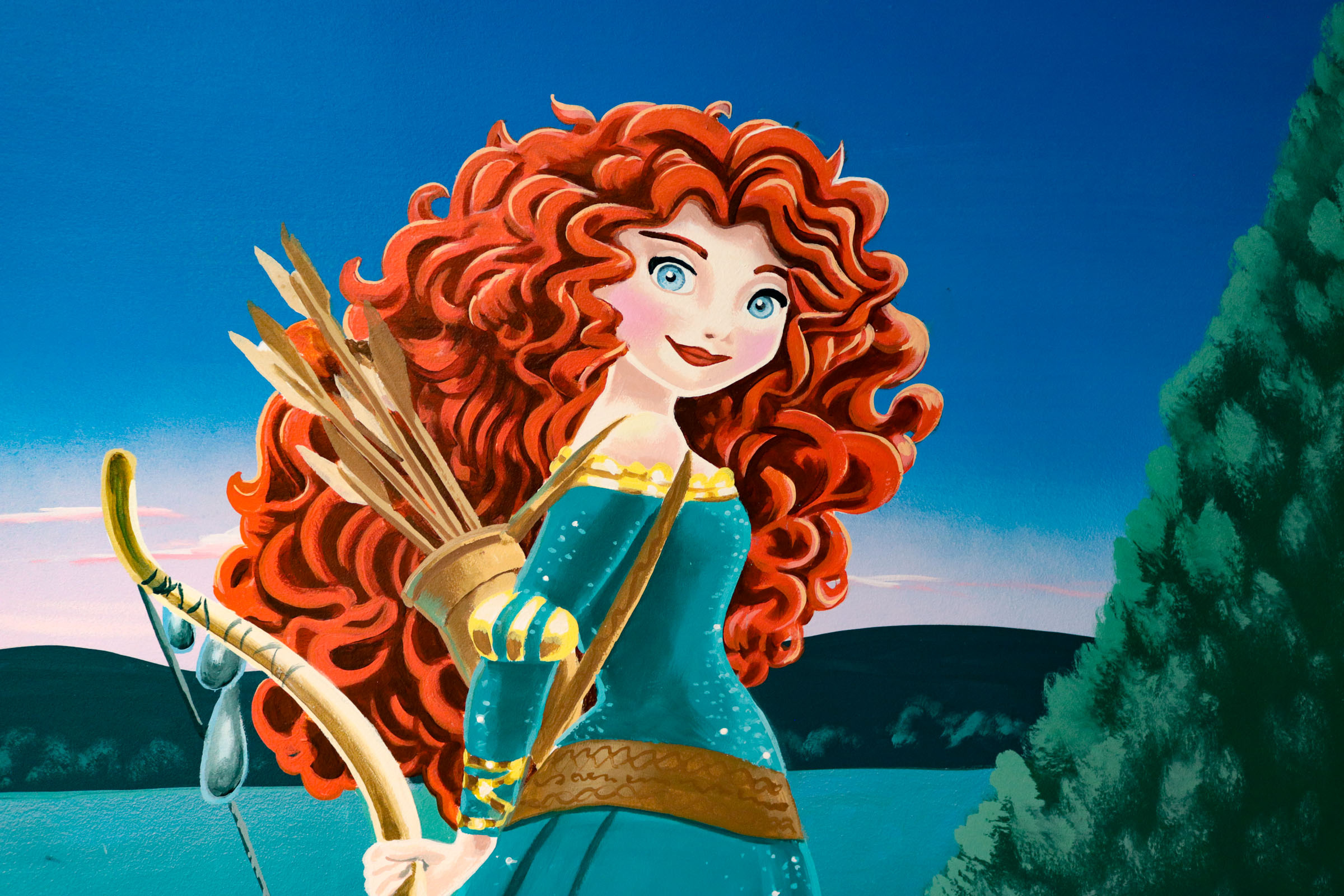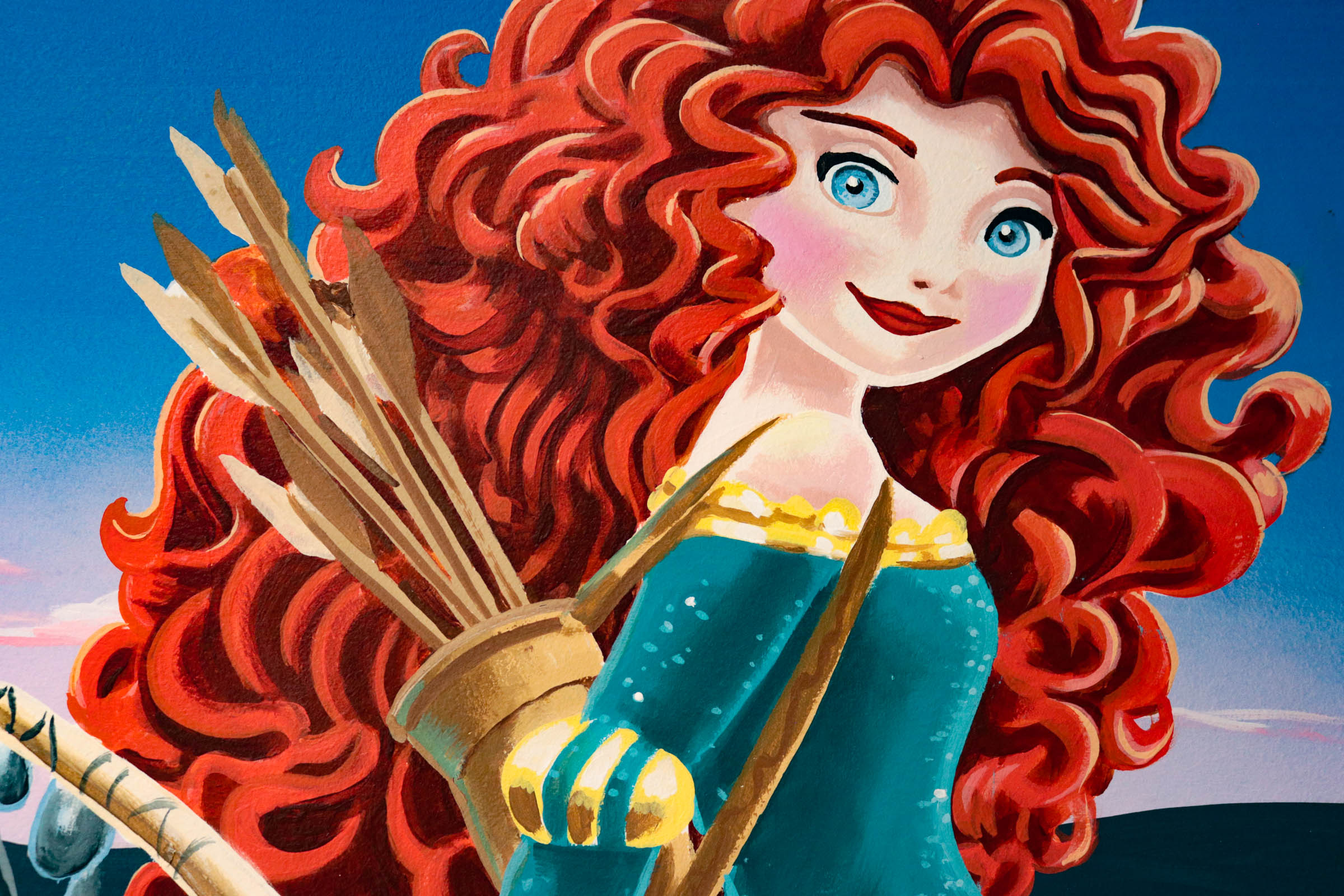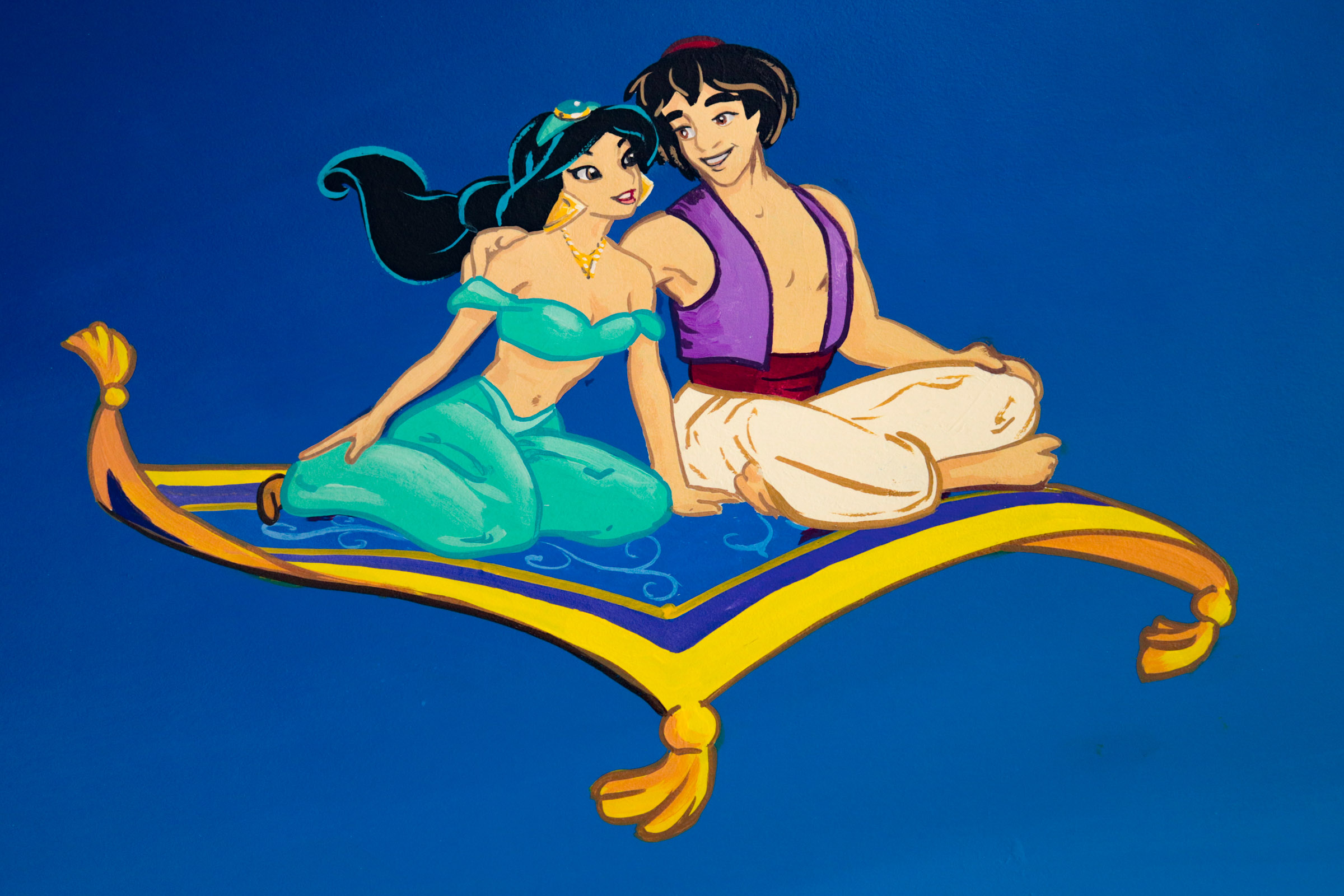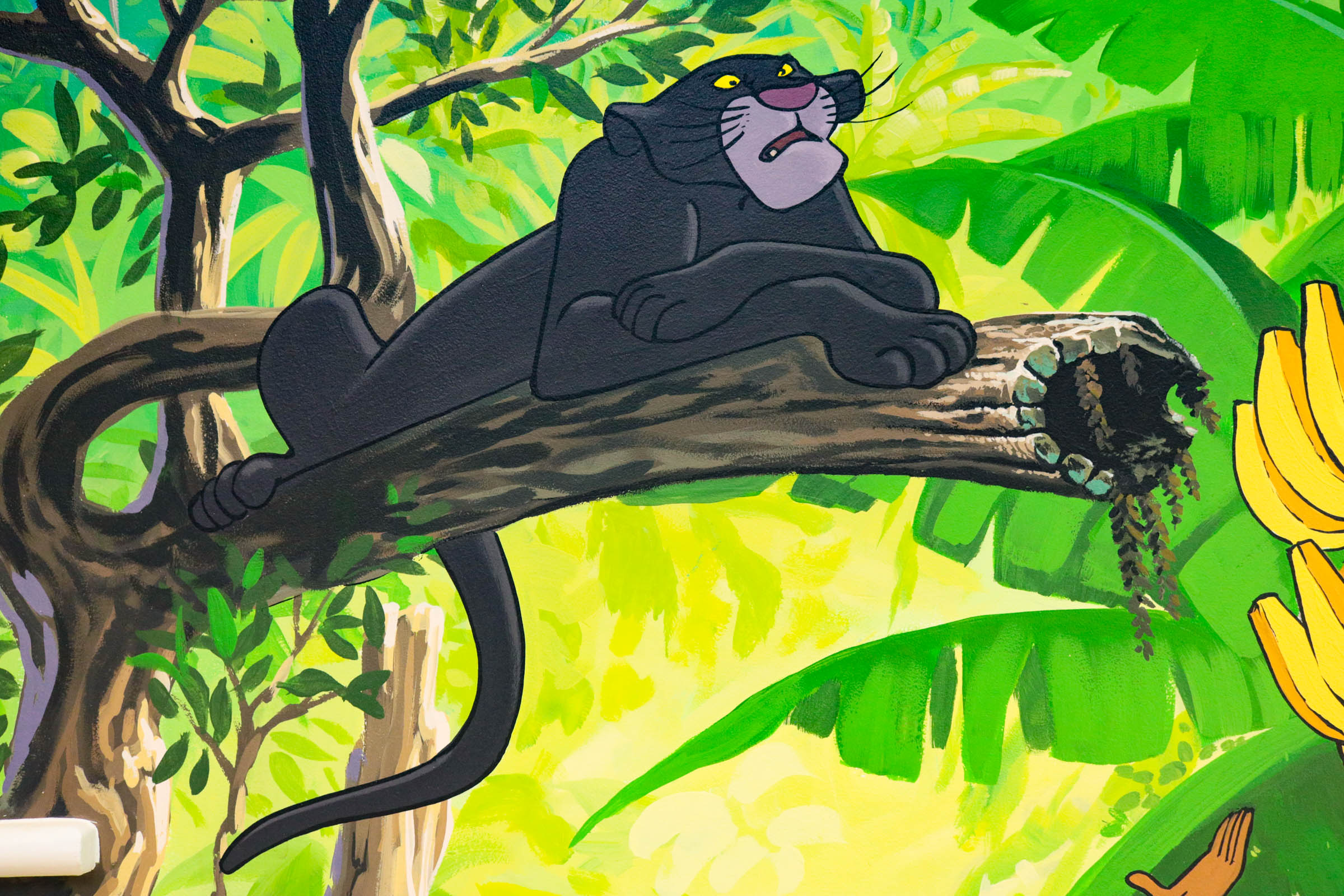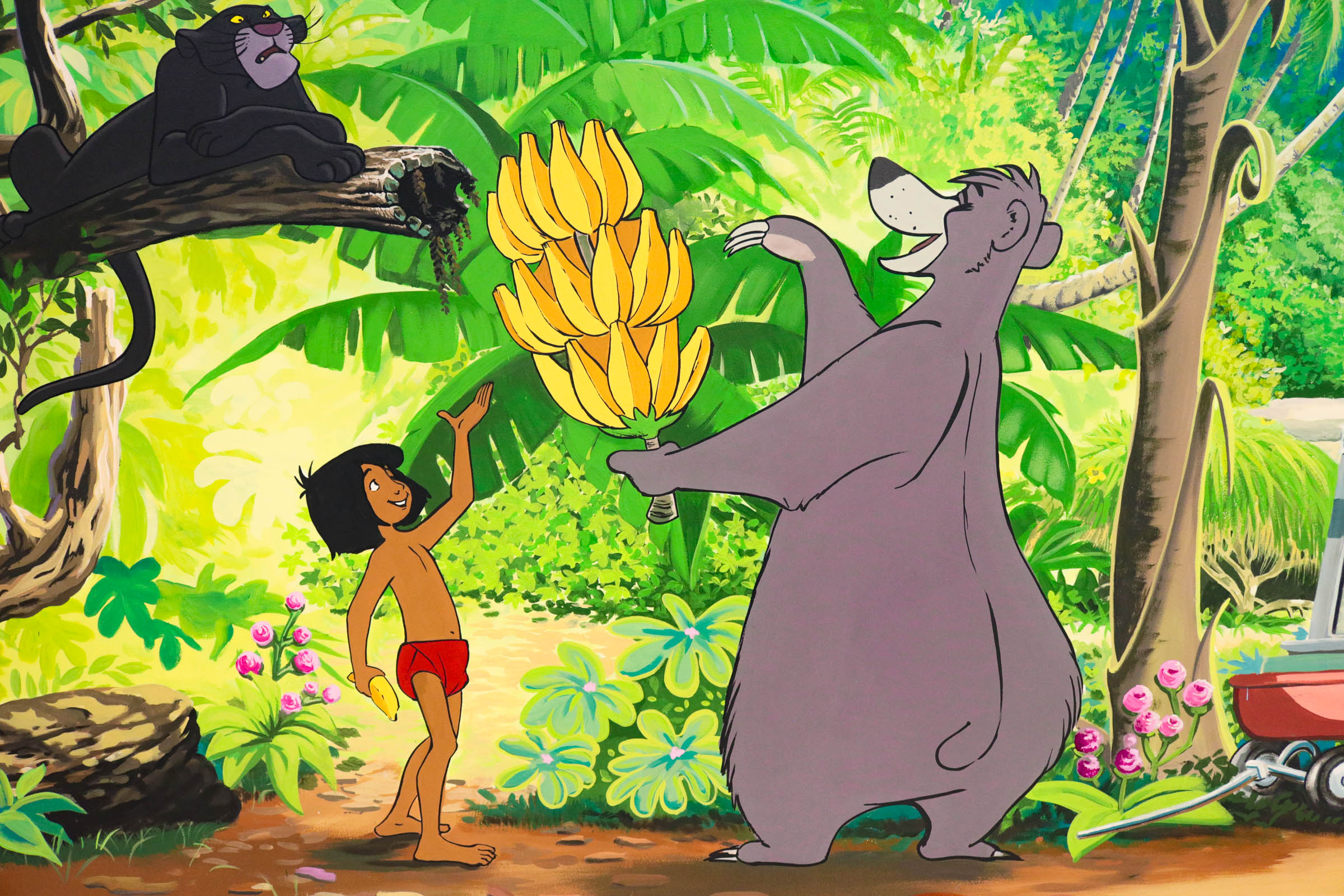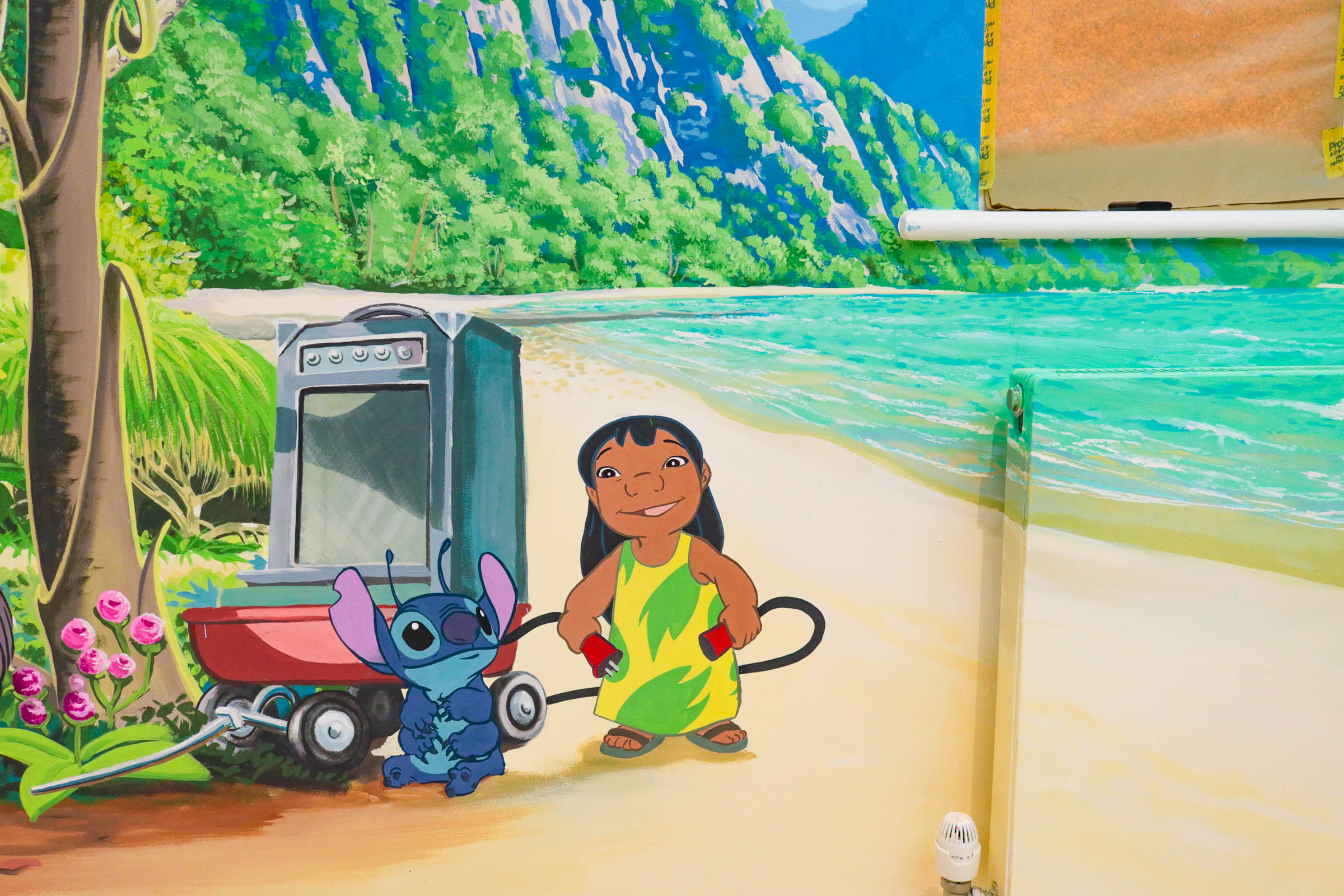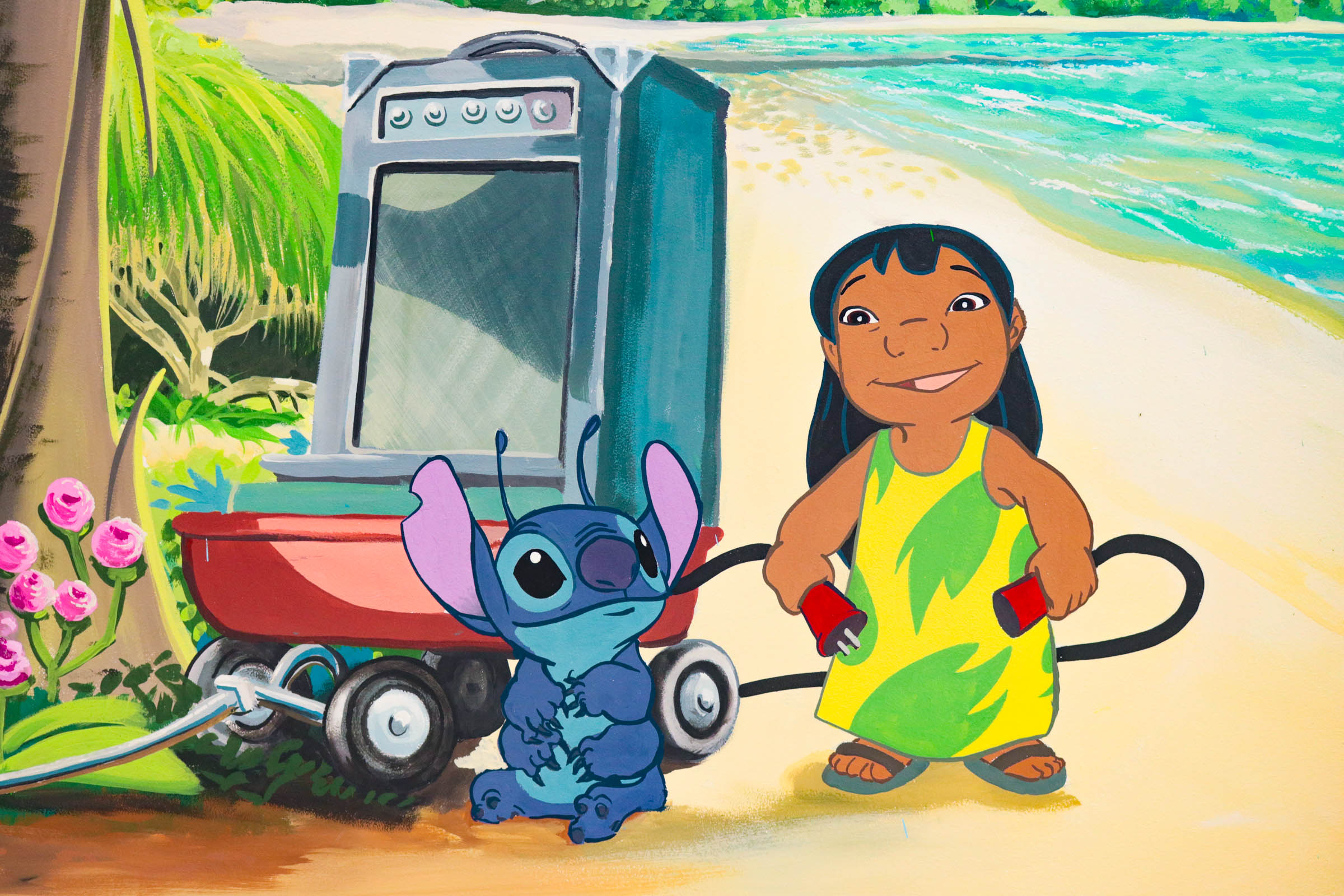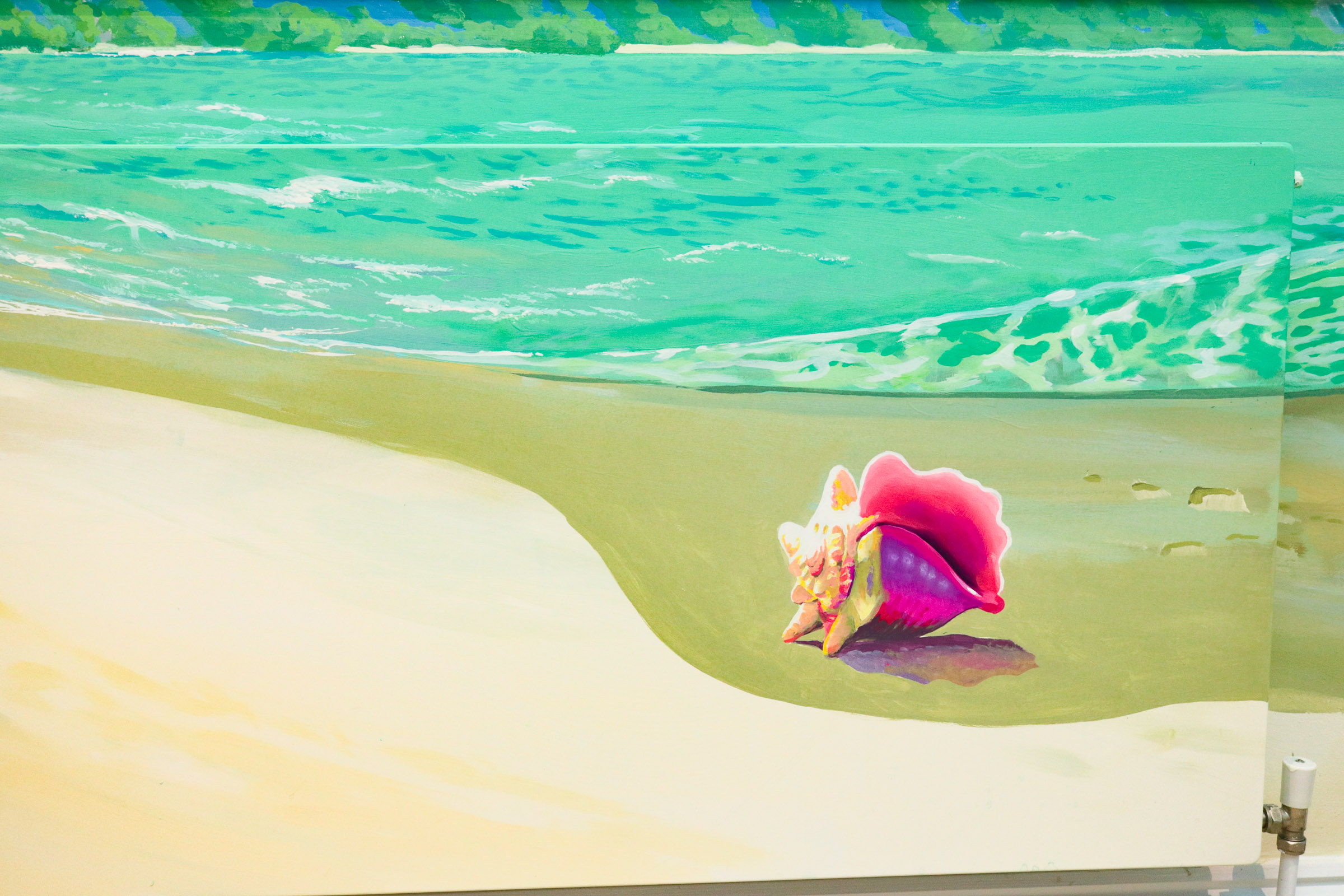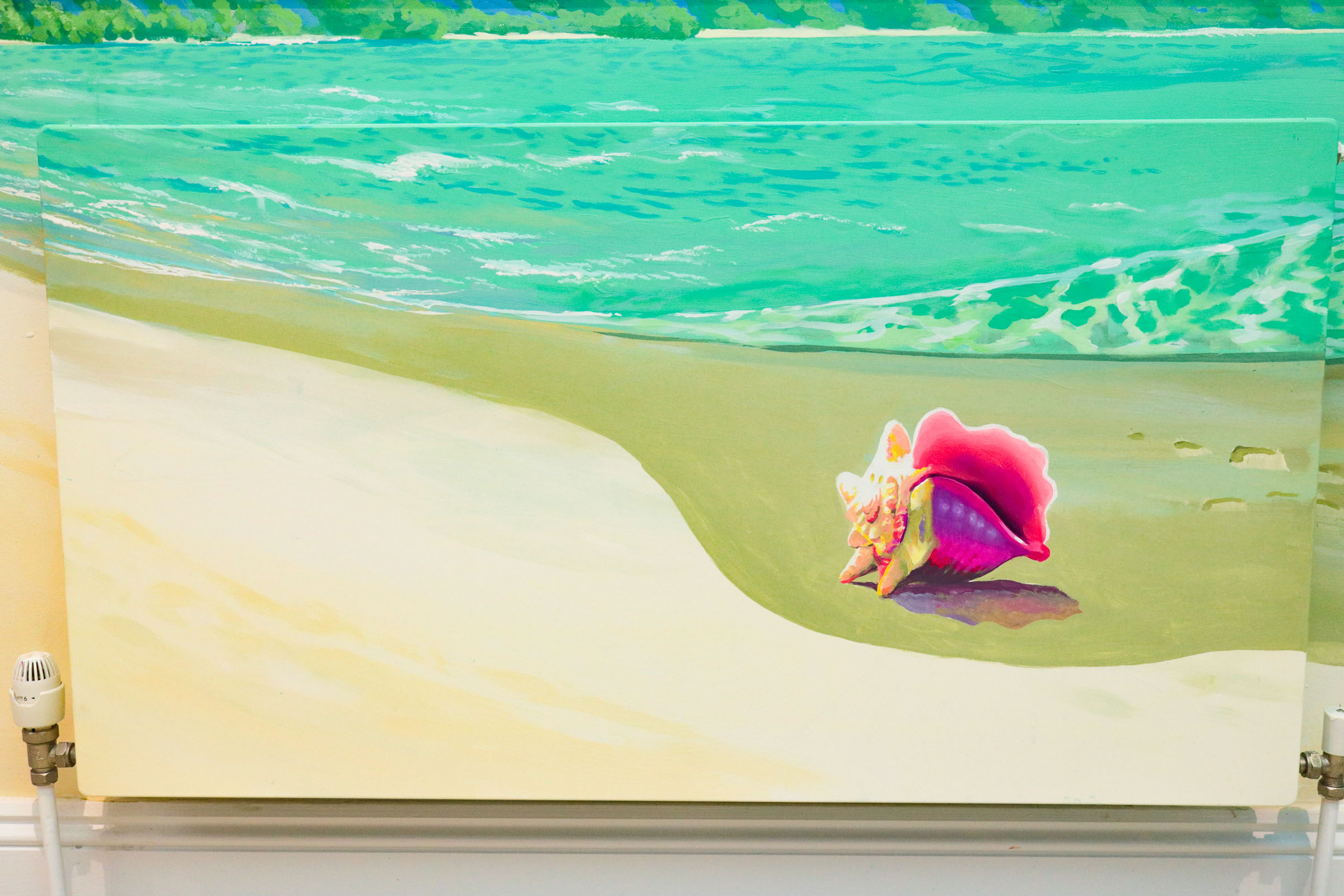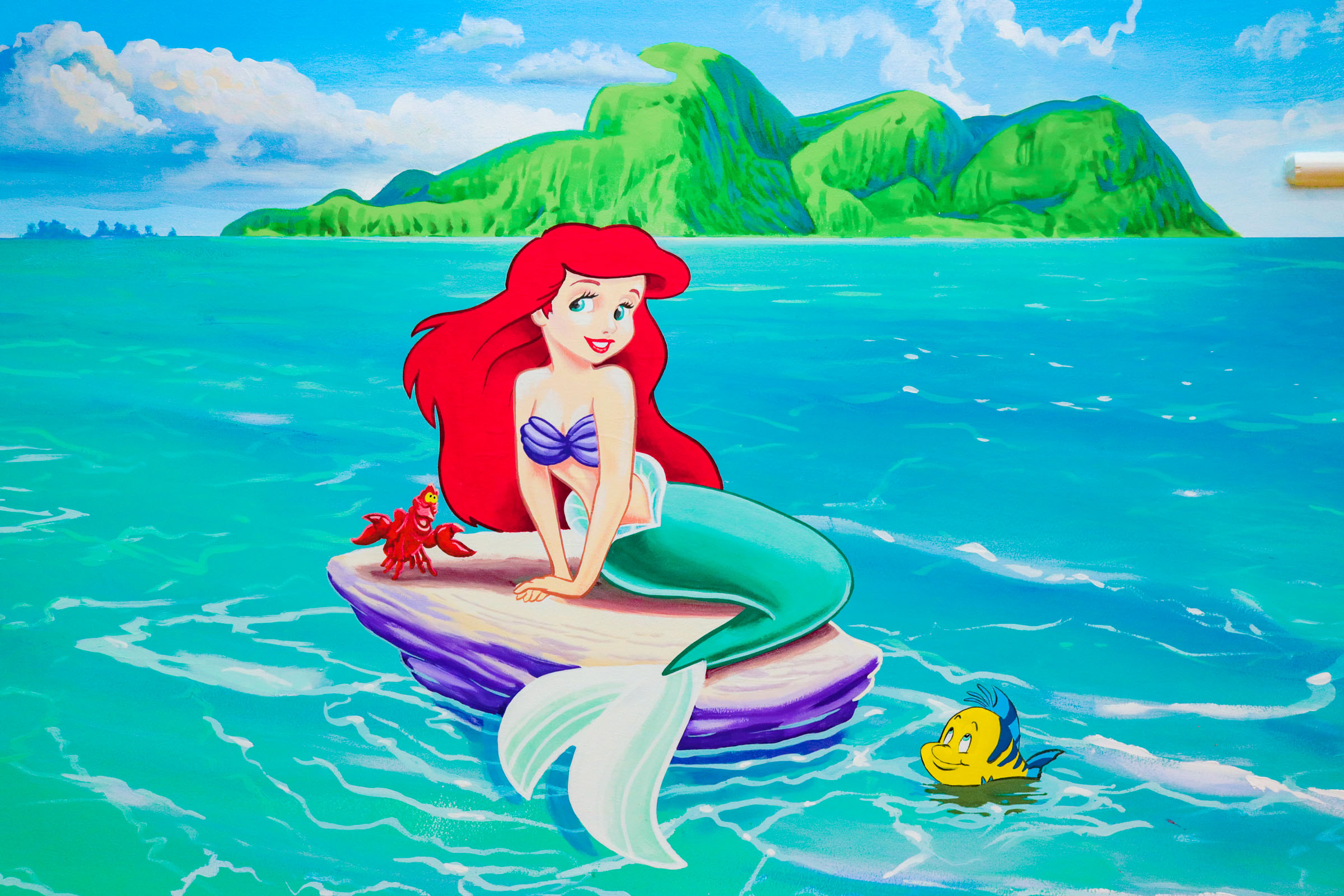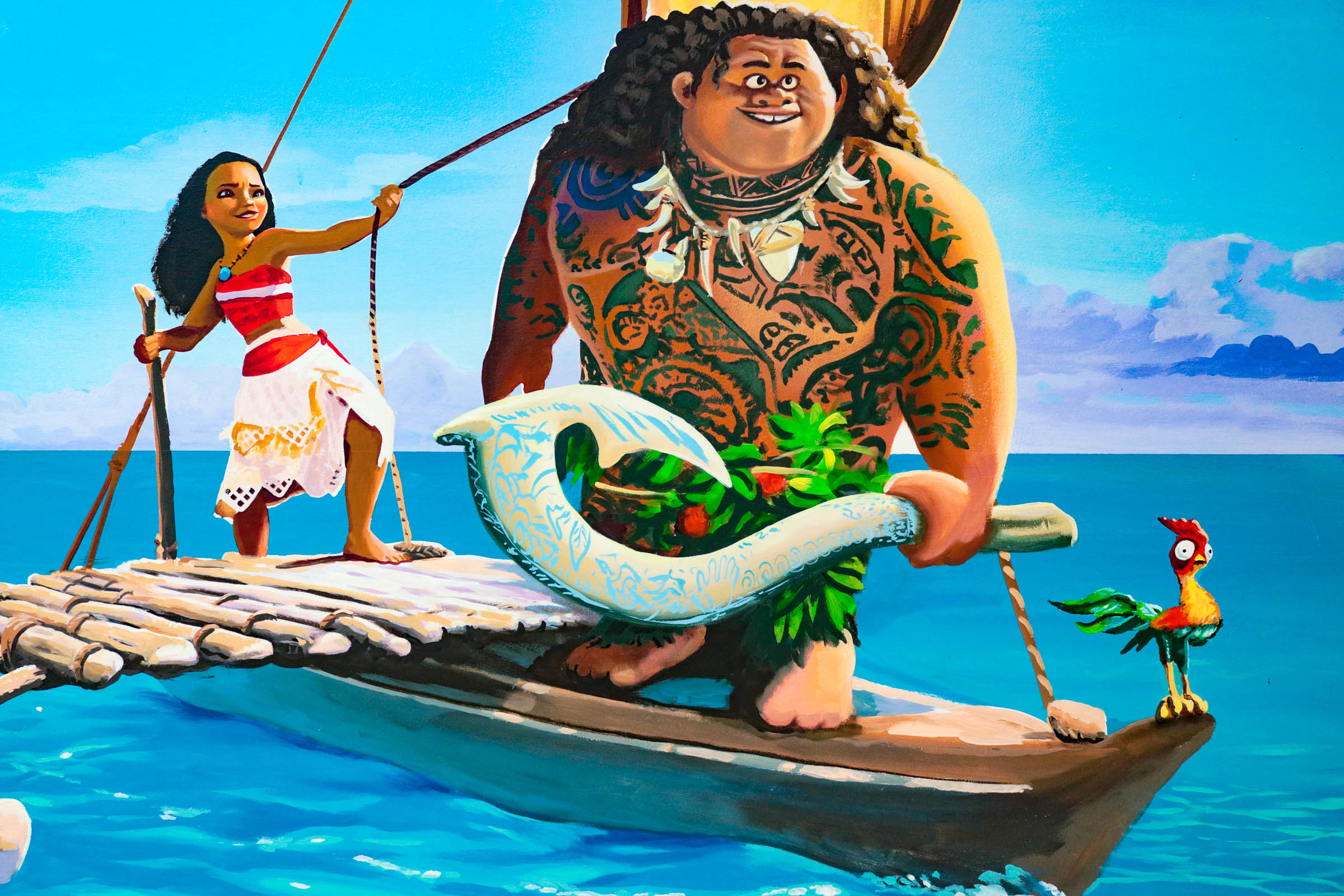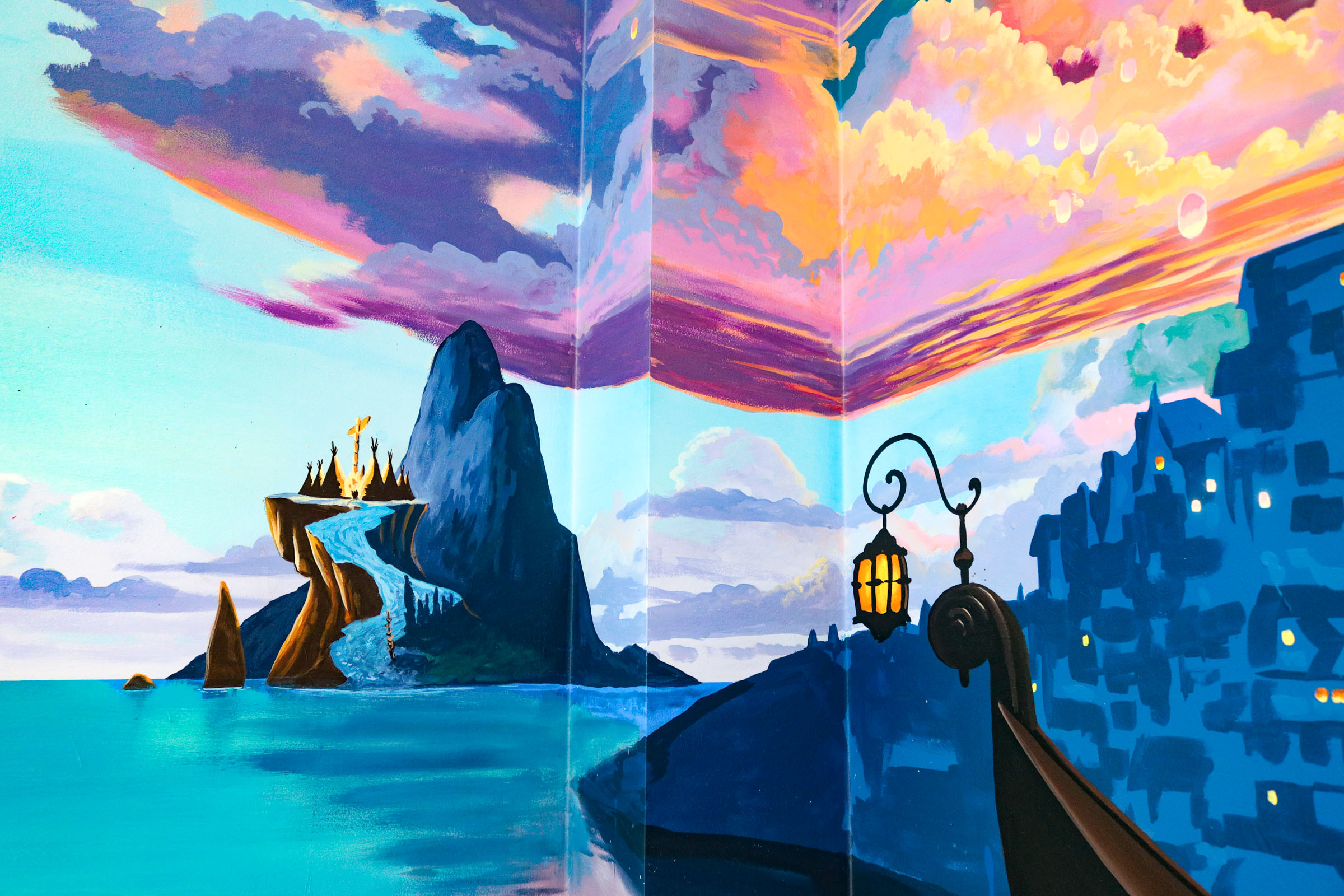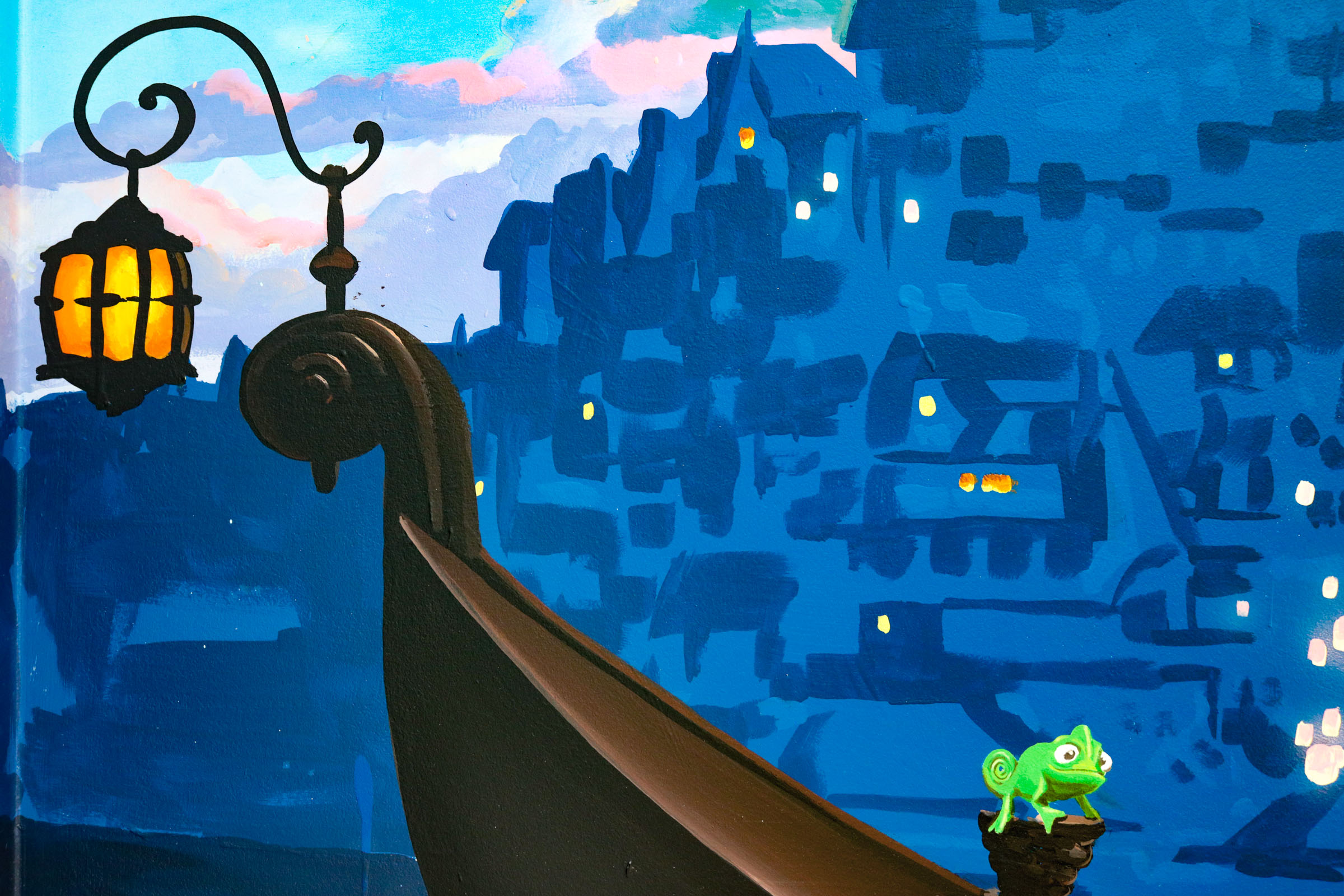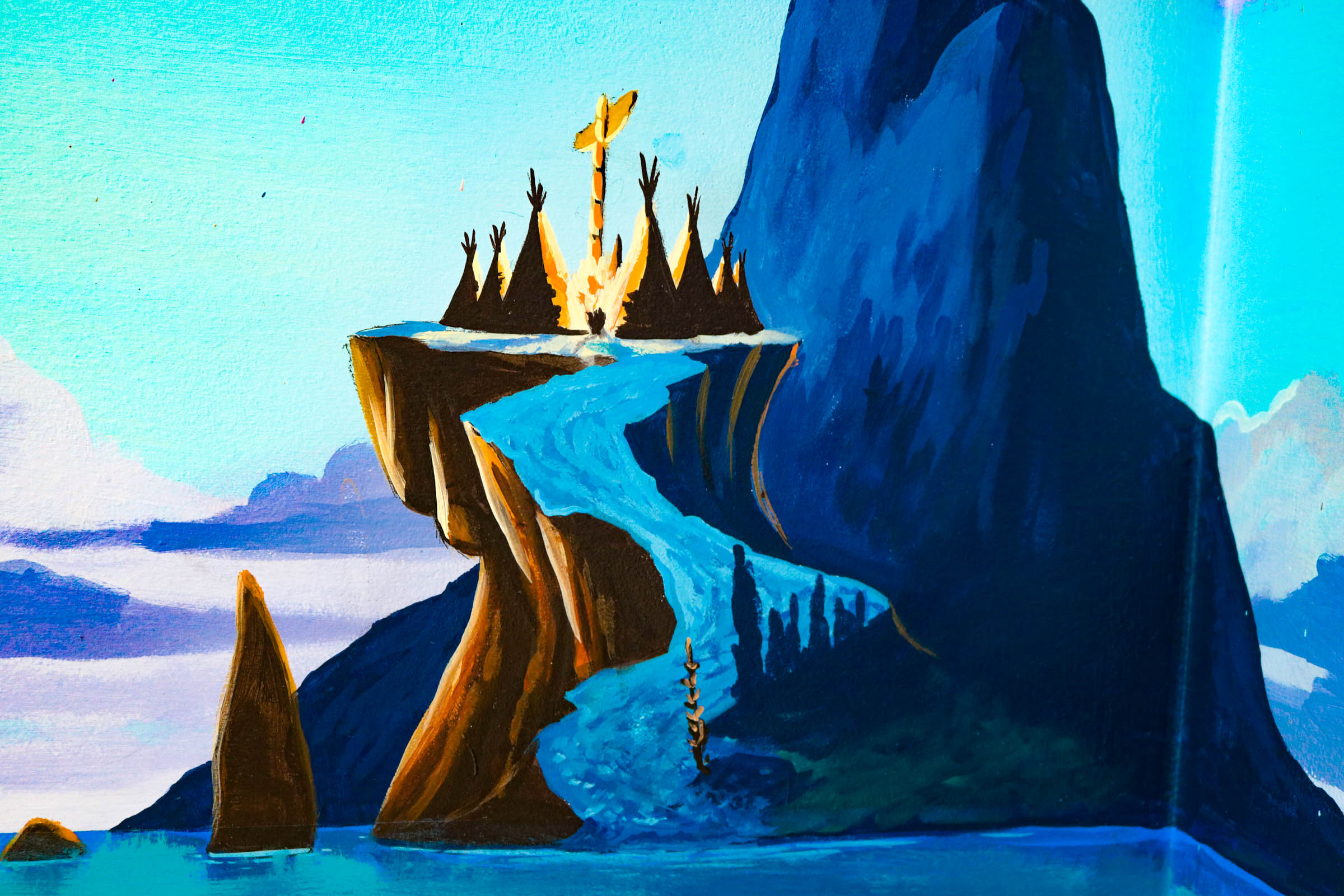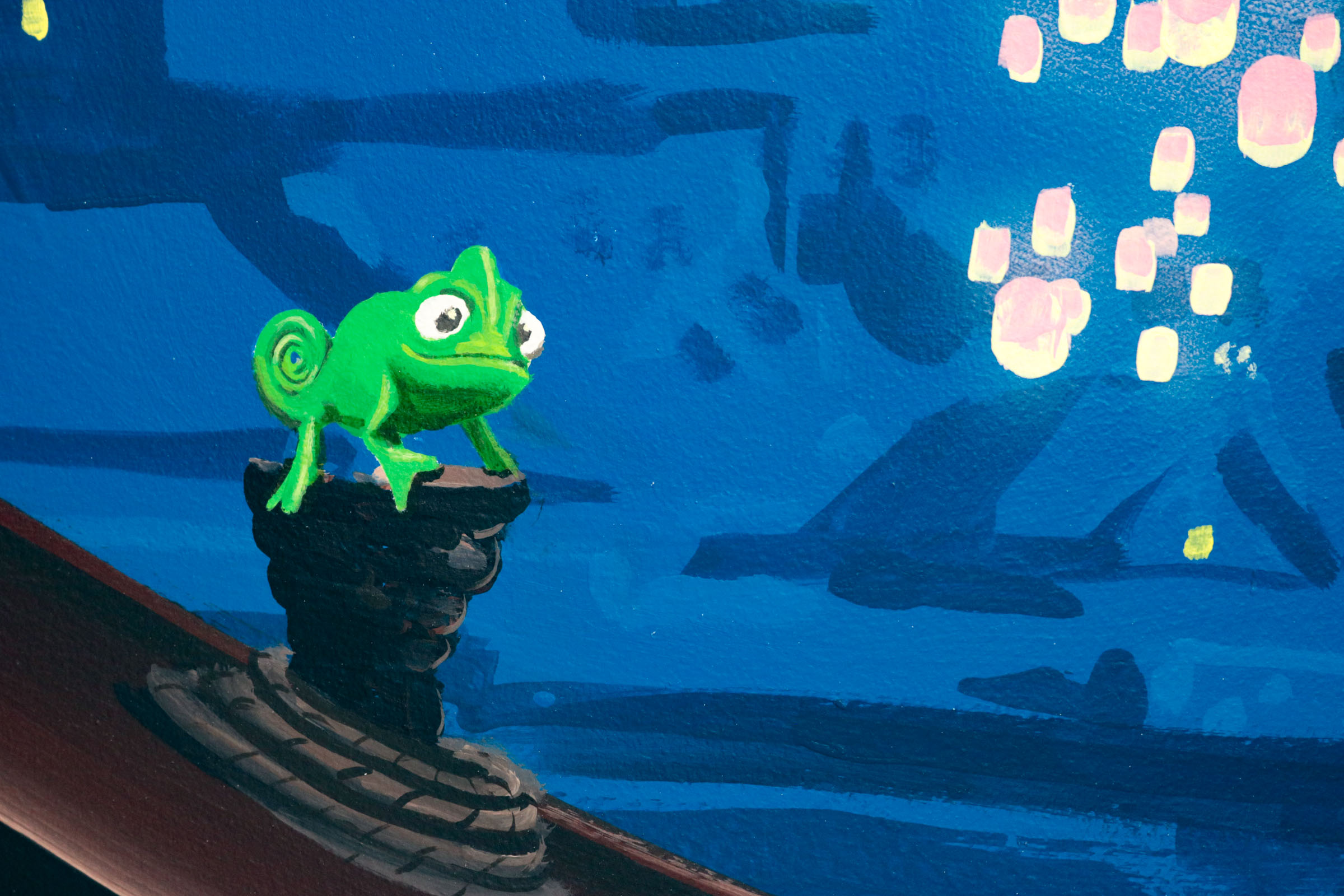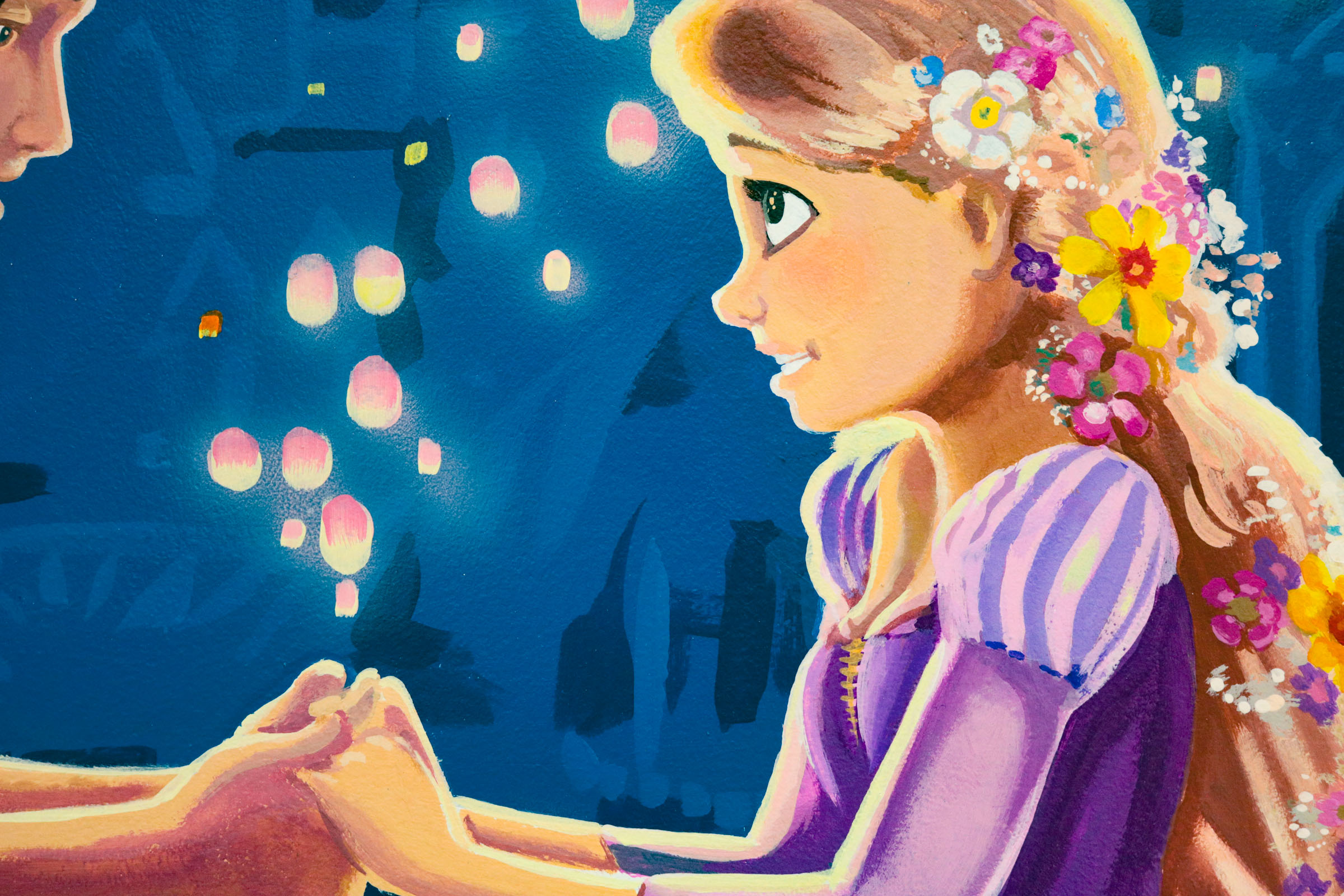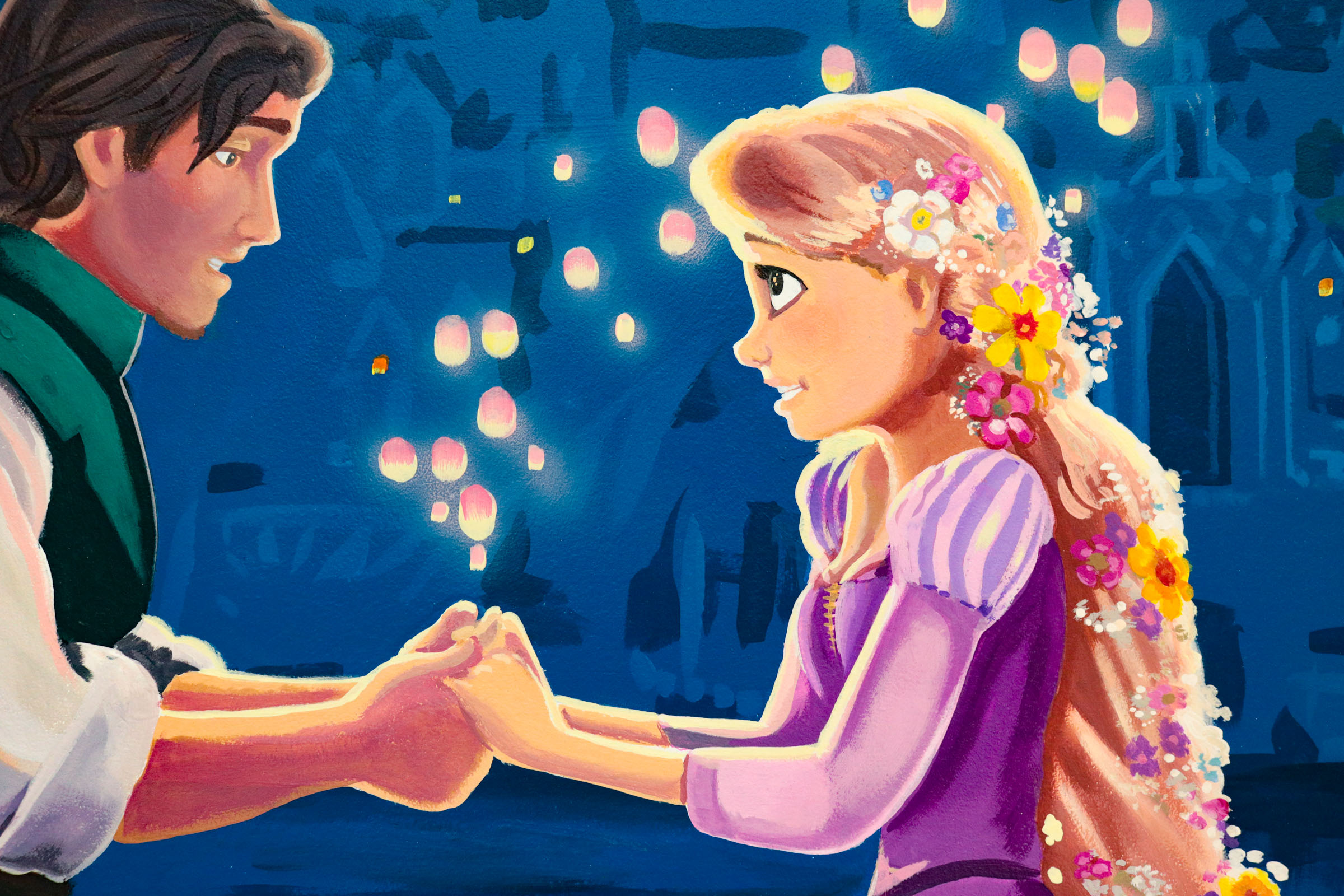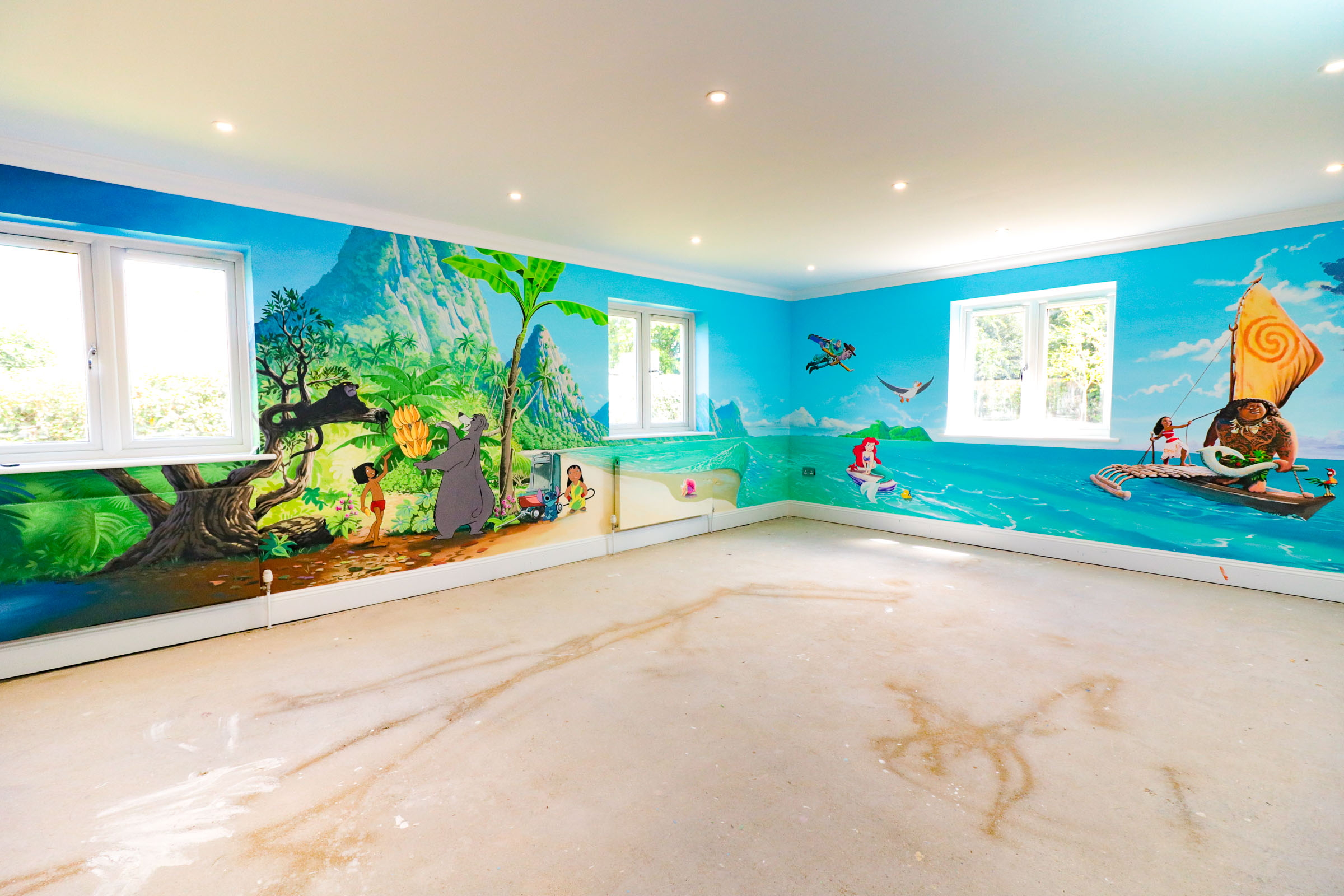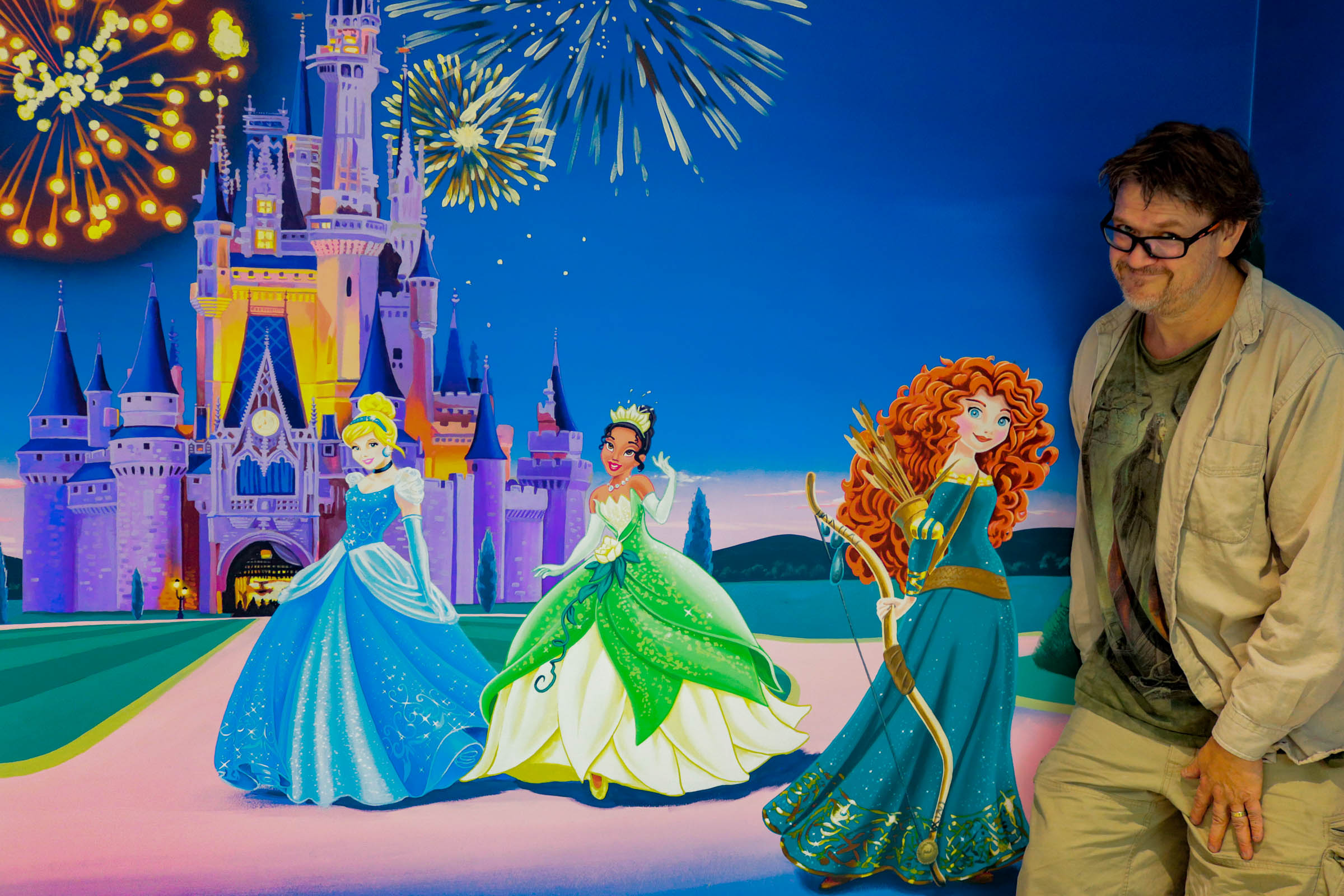 Probably the most enjoyable, and indulgent, Disney mural I've ever created. Hope you enjoyed the pics too, and of course please do get in touch if you'd like anything similar created for you, large or small.
A little more info about this mural:
Fantastic commission, I love doing these!

The mural was painted by hand, directly on to the wall, as are most of the murals on this website.

Date - 2020
Location - nr. Hungerford