A large room was partitioned into two to create two smaller rooms, still quite large, and I had to blend an older mural into this one with is snowy fluffy trees and vast mountain range, the effect ended up looking a bit like the Northen Lights.

Then there was the castle...
Winter-Room-party-room
Winter scene with Northern Lights Colour effect.
Room is still being put together in many of these shots.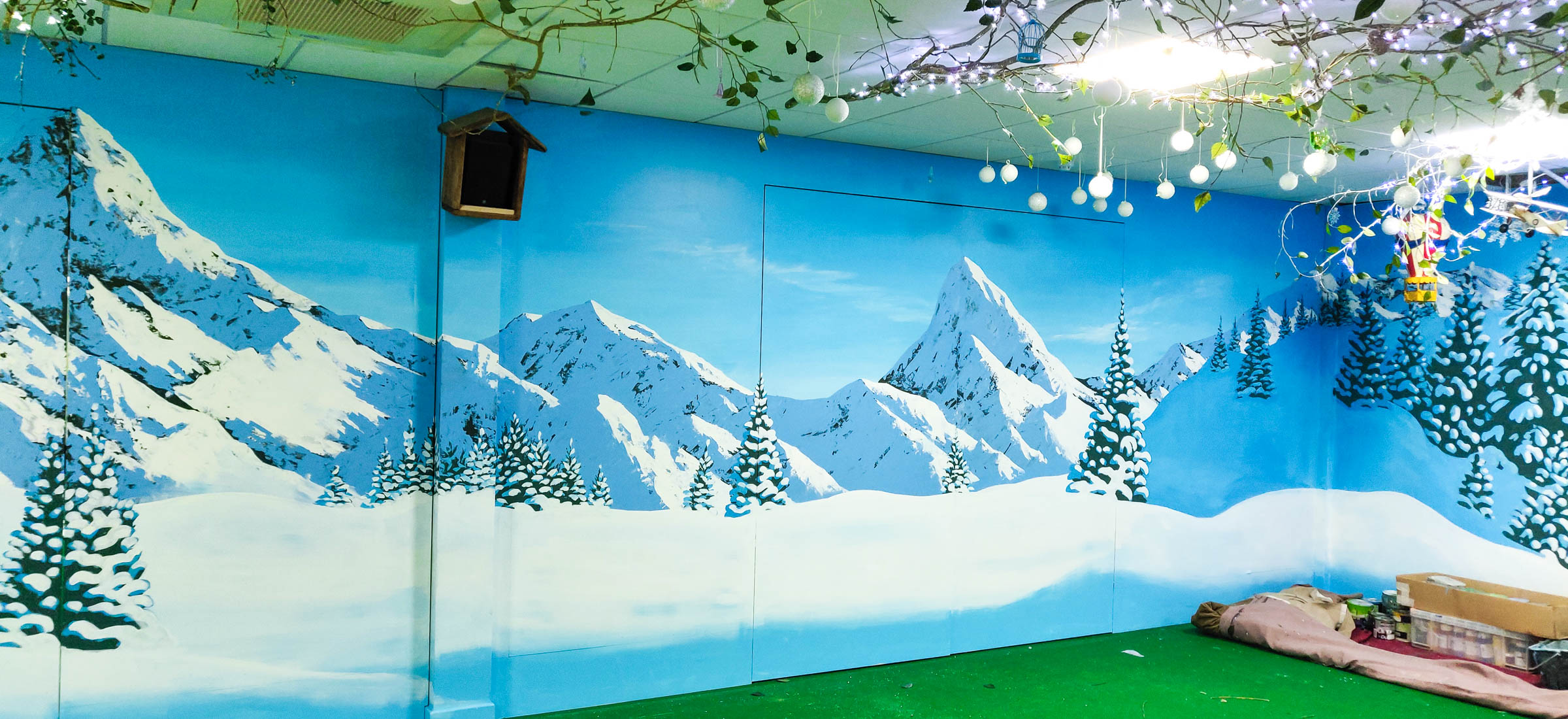 Wide mountain scene on partition wall with large double doors partially disguised, featuring some of my work clobber, somewhat less disguised
The two trees in the foreground right were added at the last minute, so don't appear in the rest of the photos!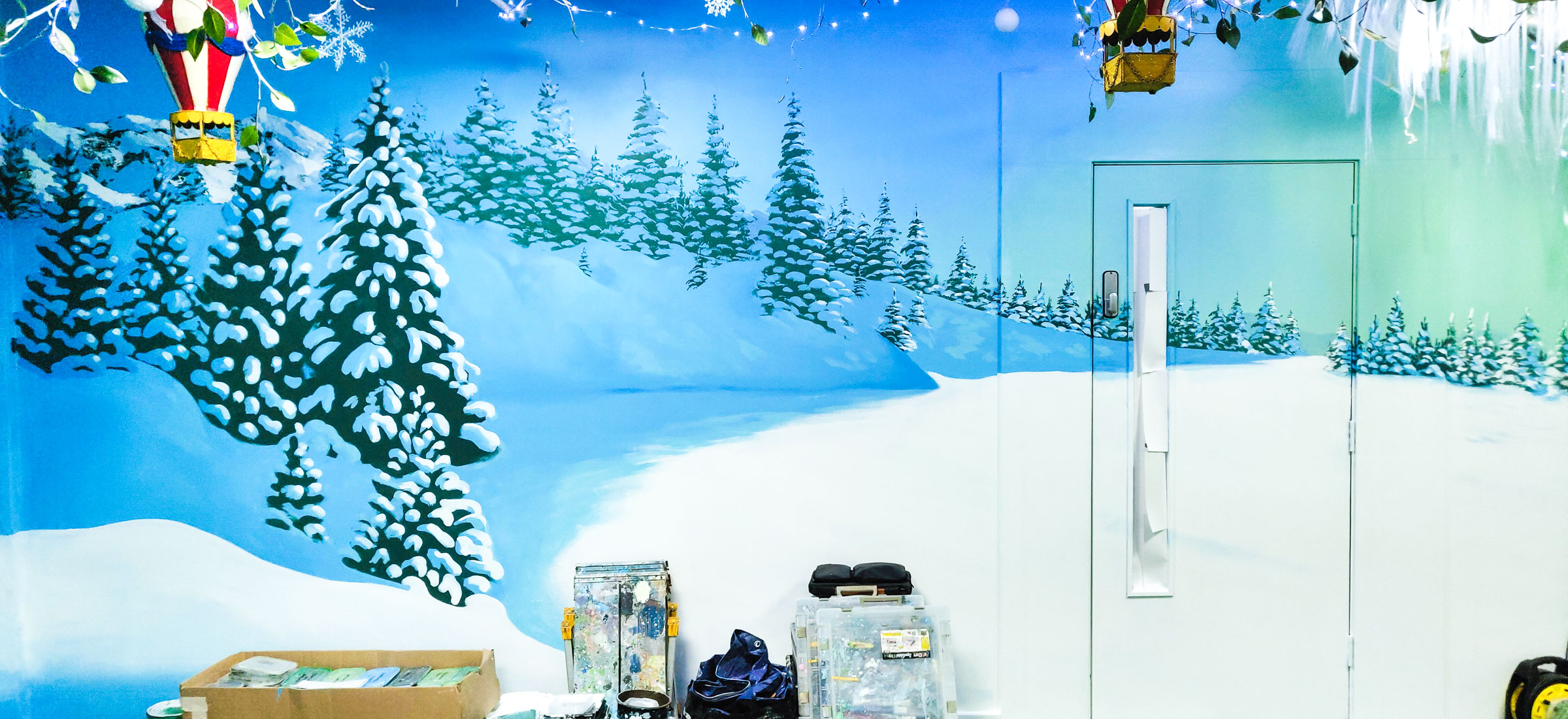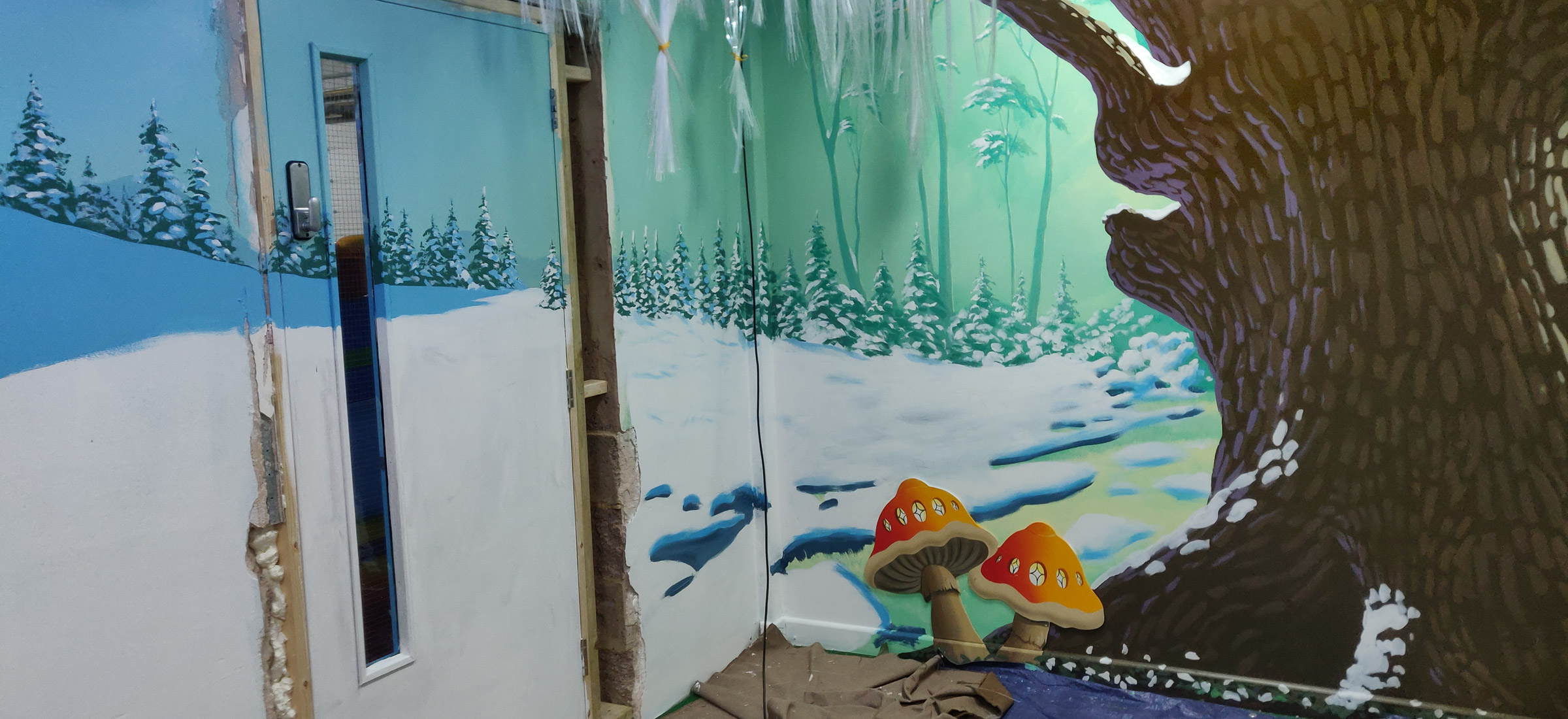 Here I needed to blend the new snowy artwork with my previous forest artwork, which was a challenge. Photo taken before the trim was added and painted around the door (see shot directly above)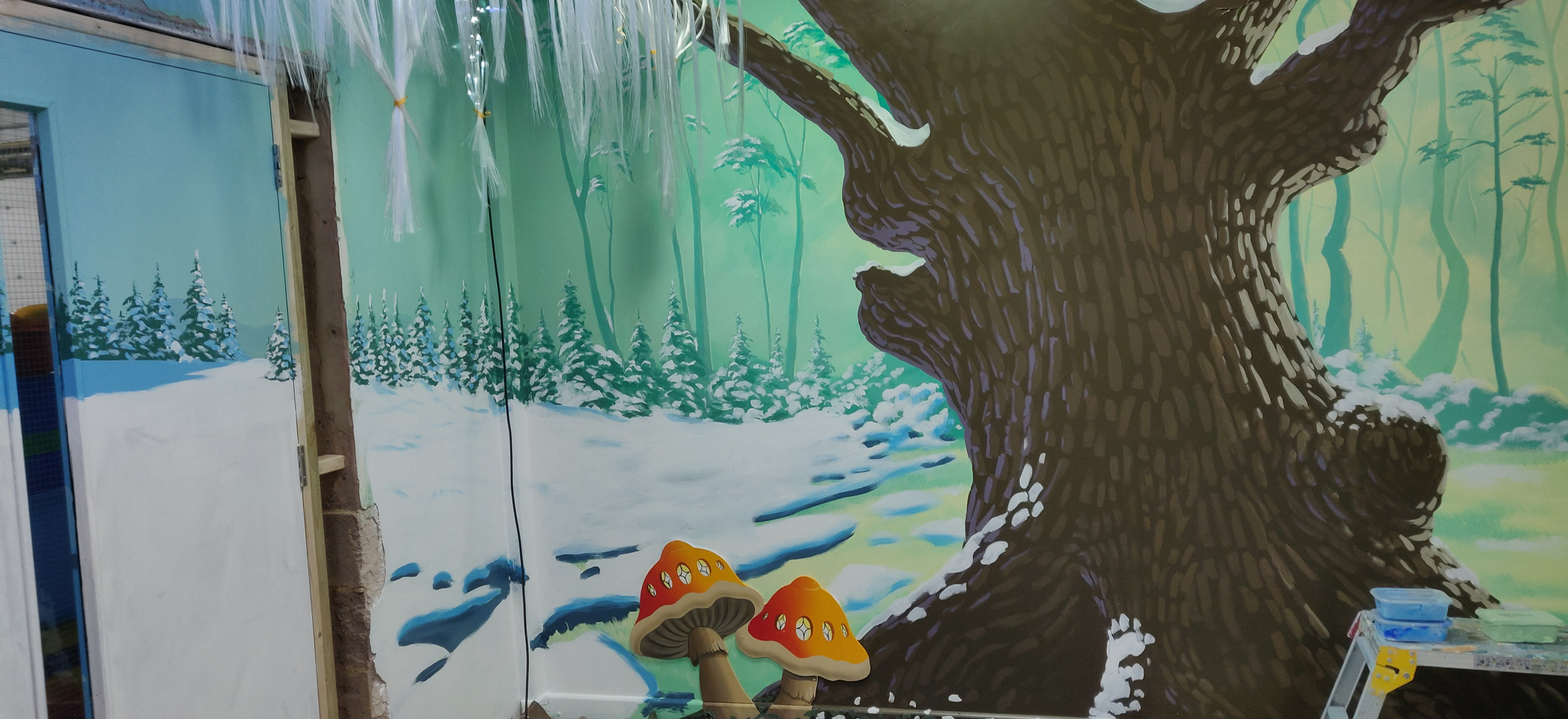 ..and now a little further around.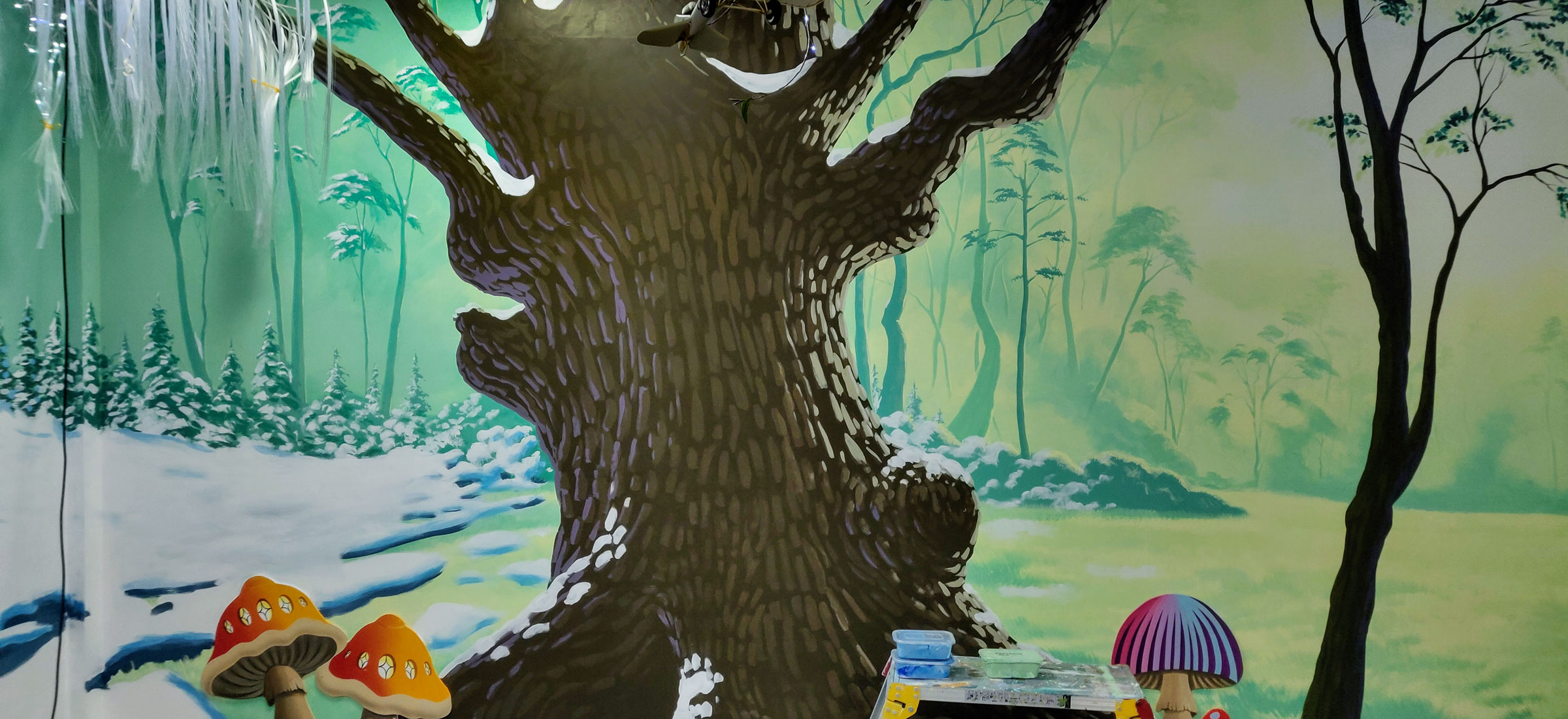 ..then the final part of the transition which included fully repainting the tree (the previous one was painted on a seperate piece of mdf and was then moved elsewhere)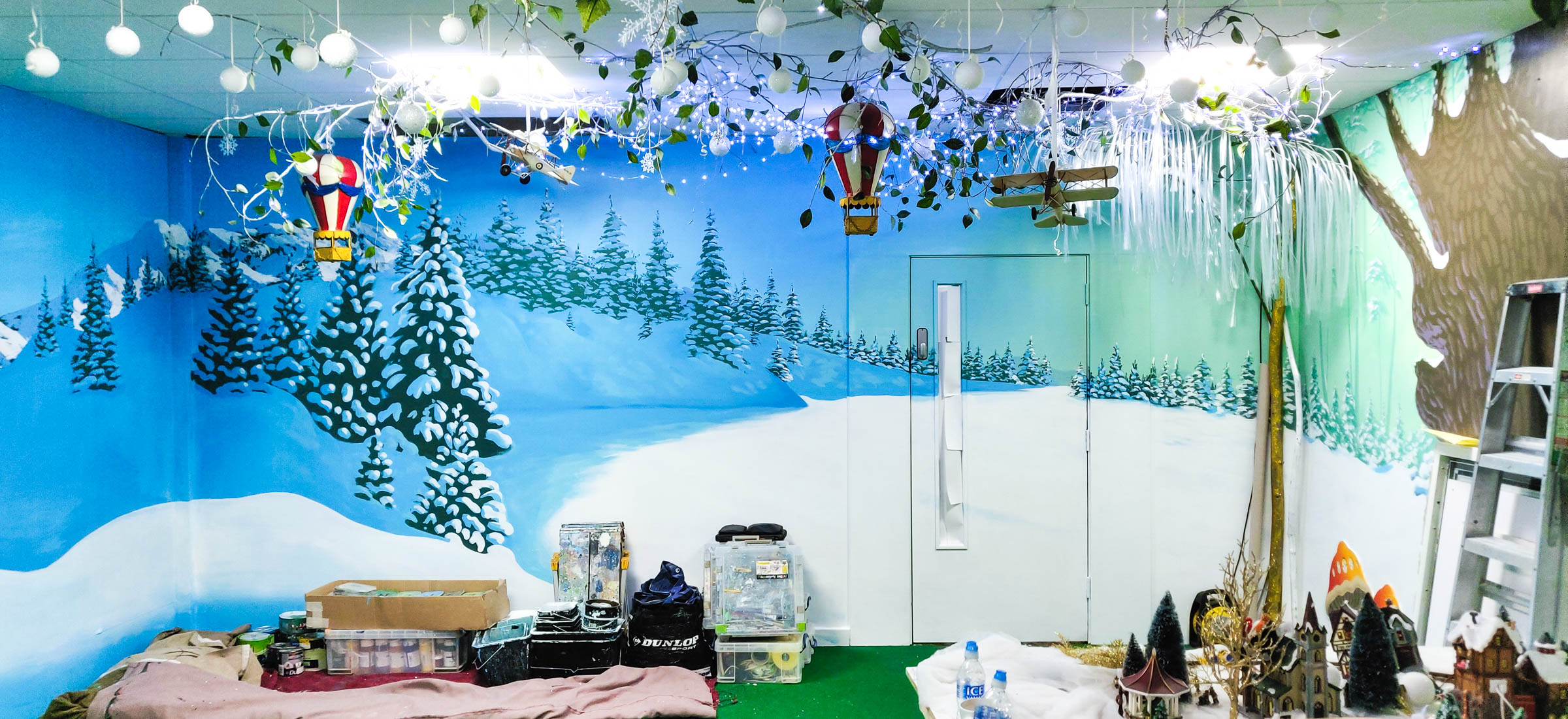 Earlier shot of the entrance wall before it was completed, with some more stuff in the way!.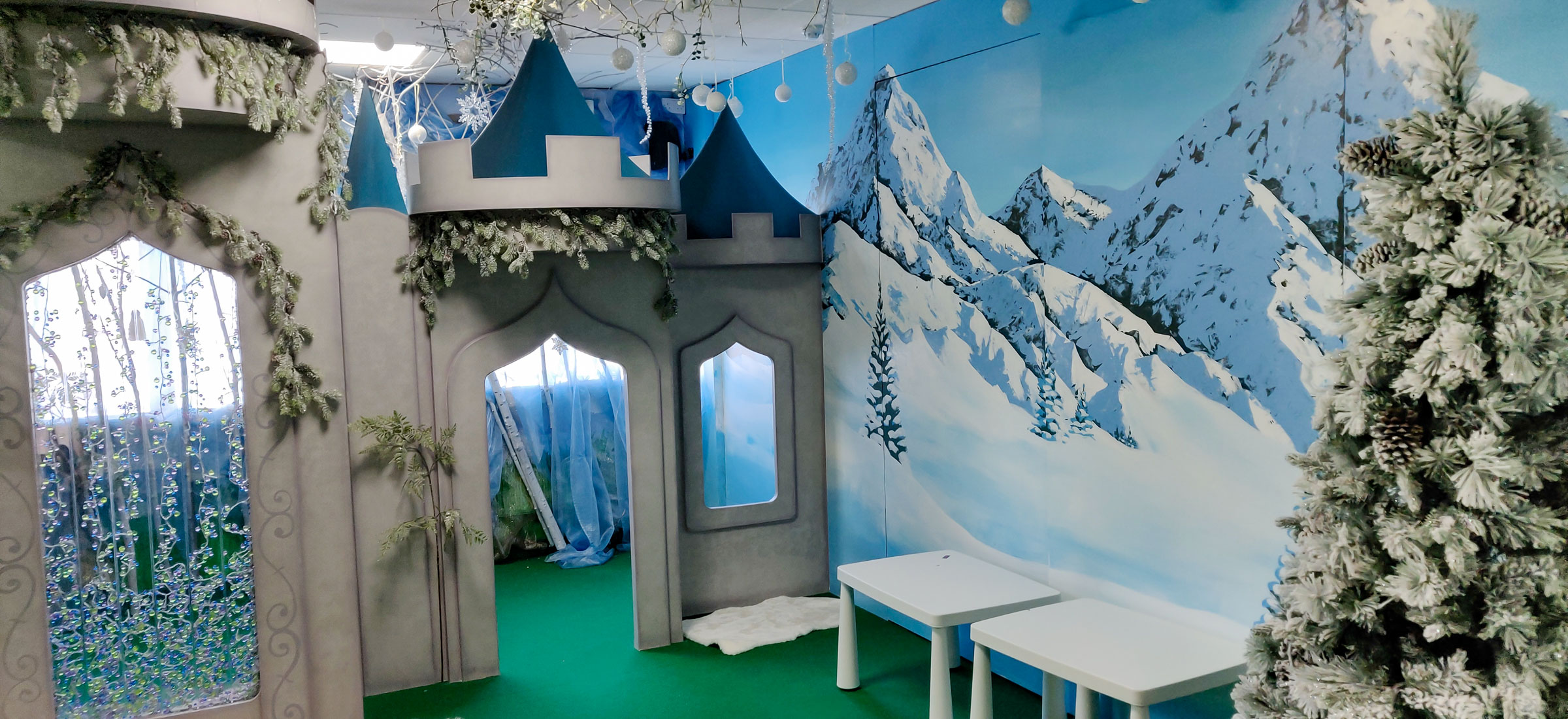 Castle built and painted at the other end of the room with more epic mountains on the right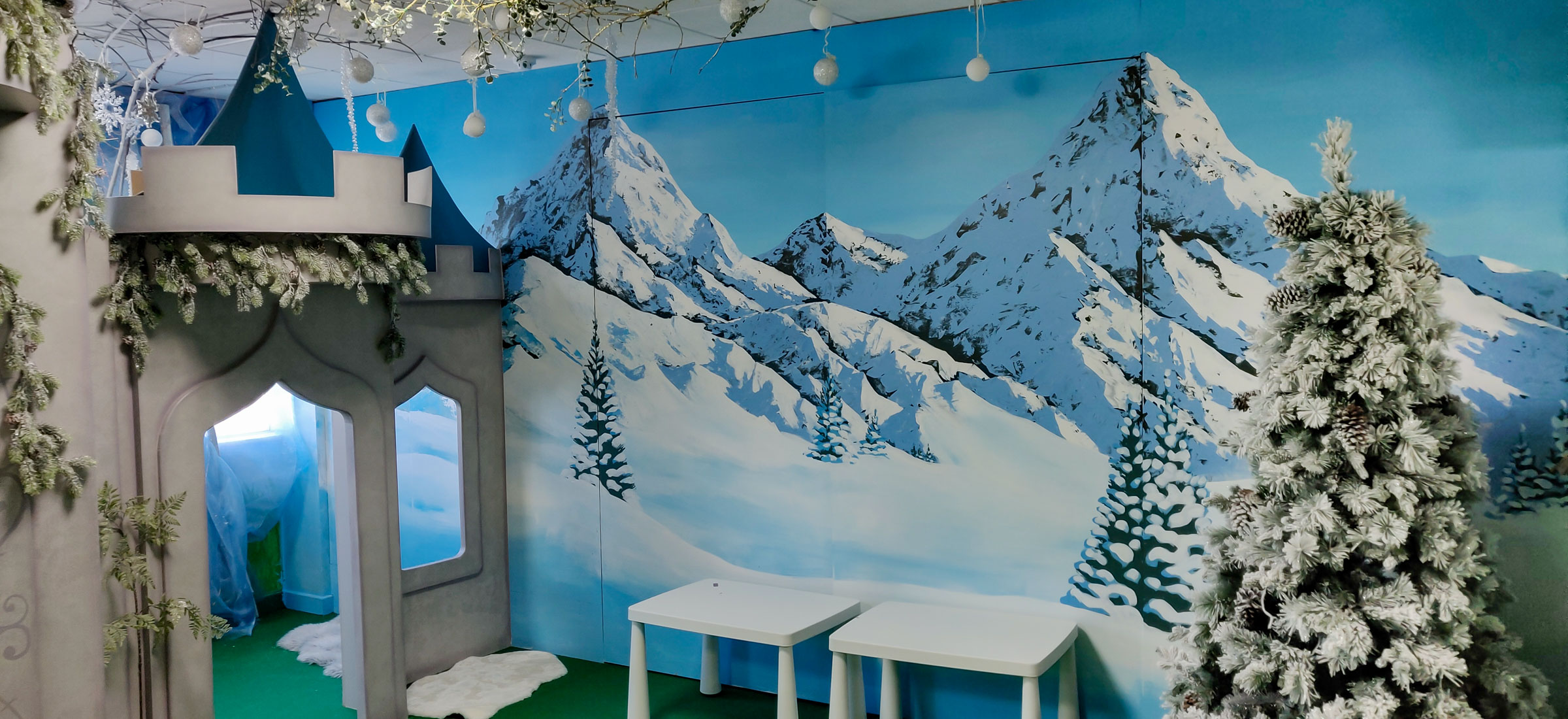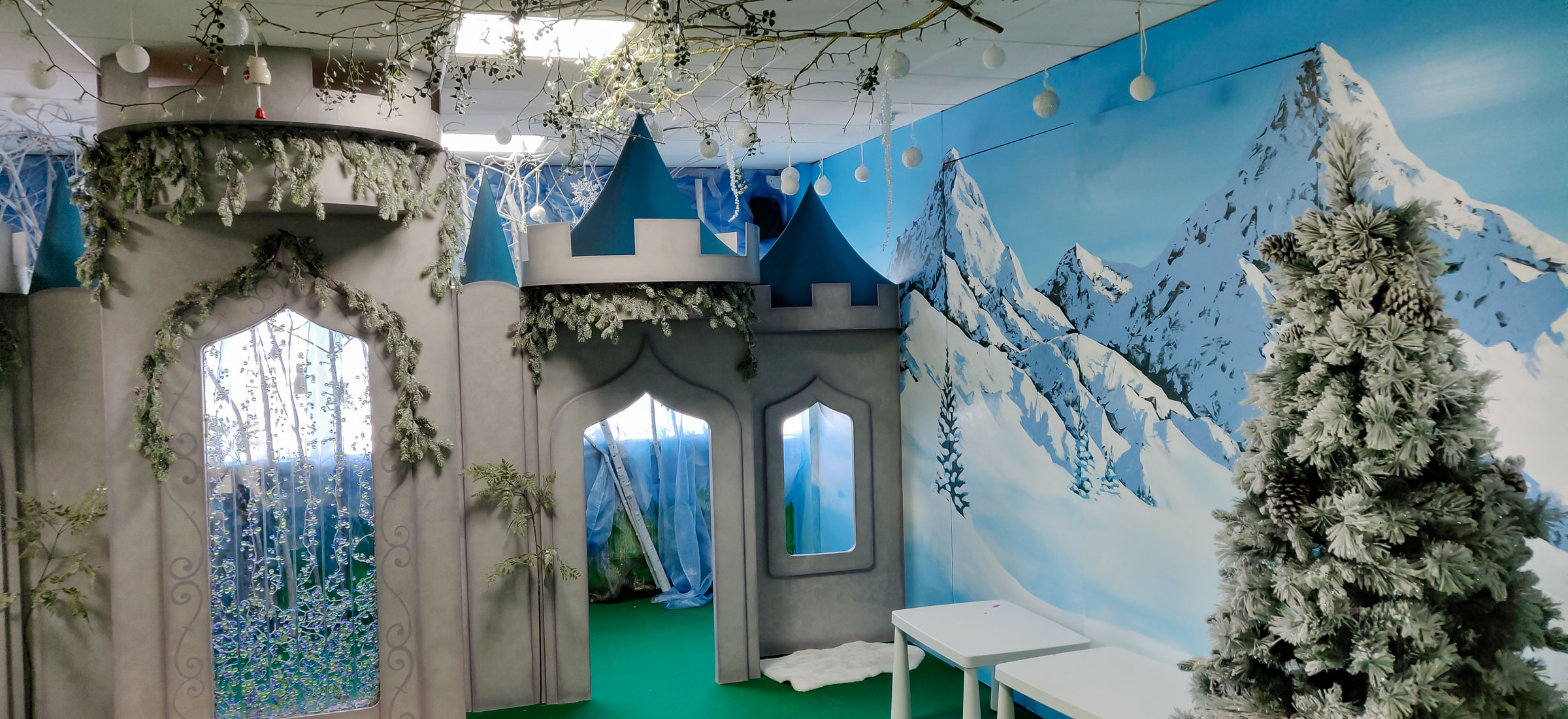 and then, at the front entrance, an icy cave entrance...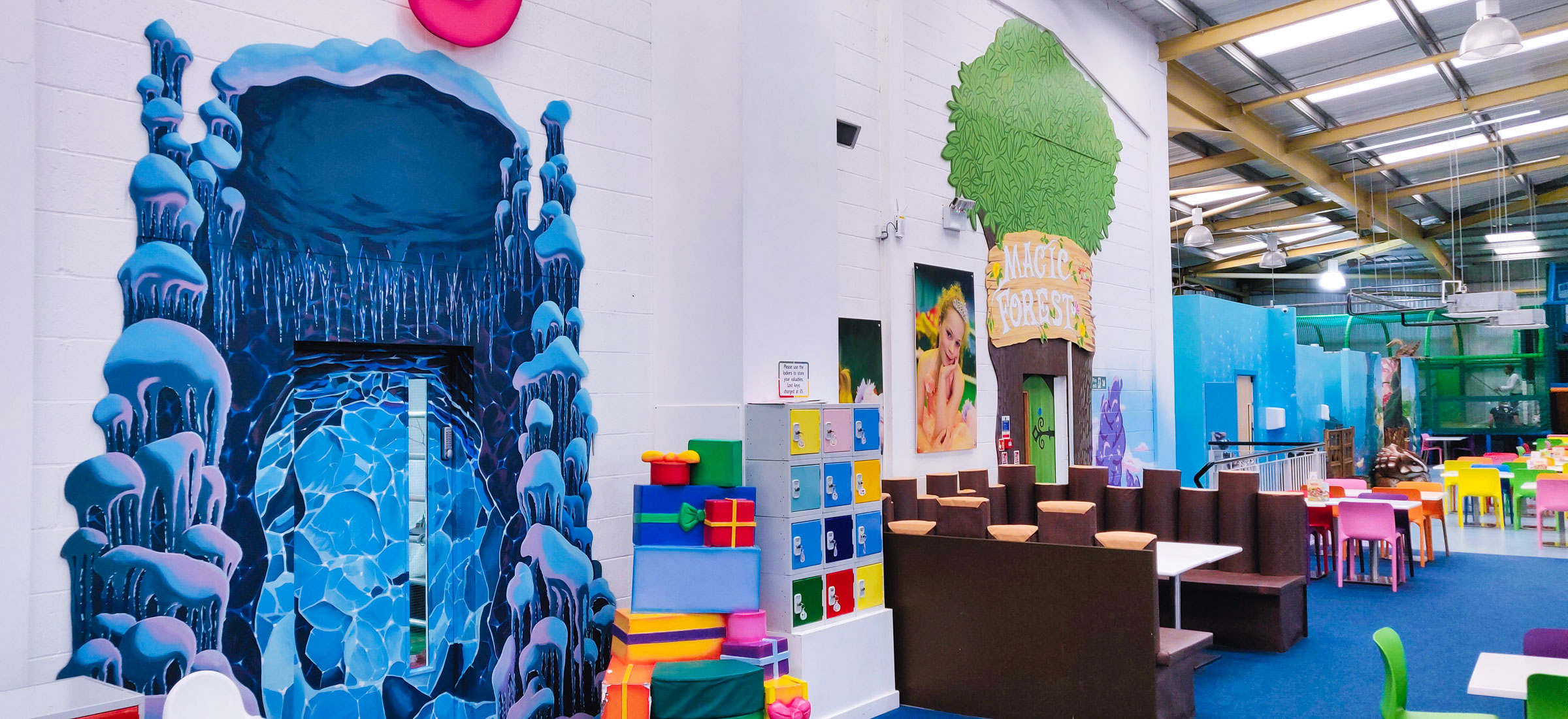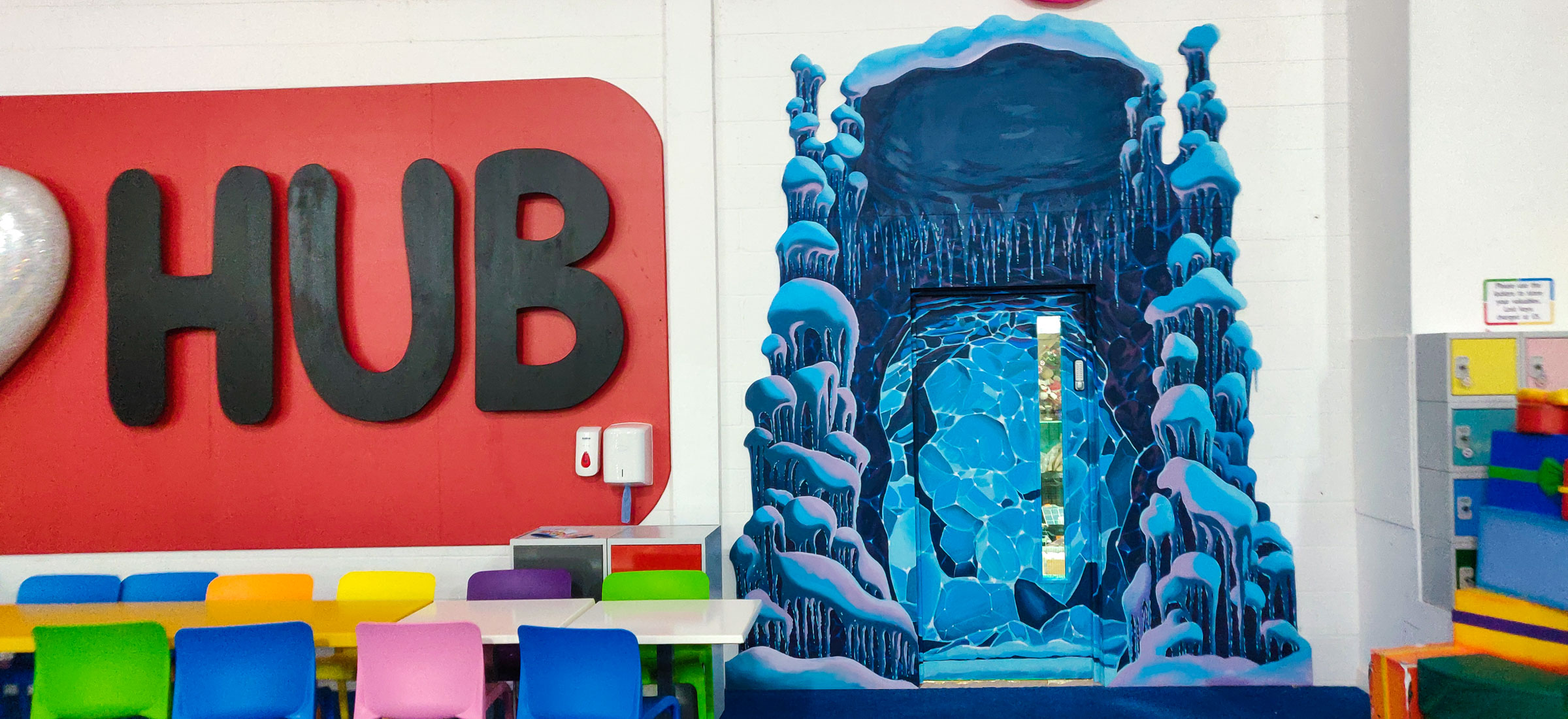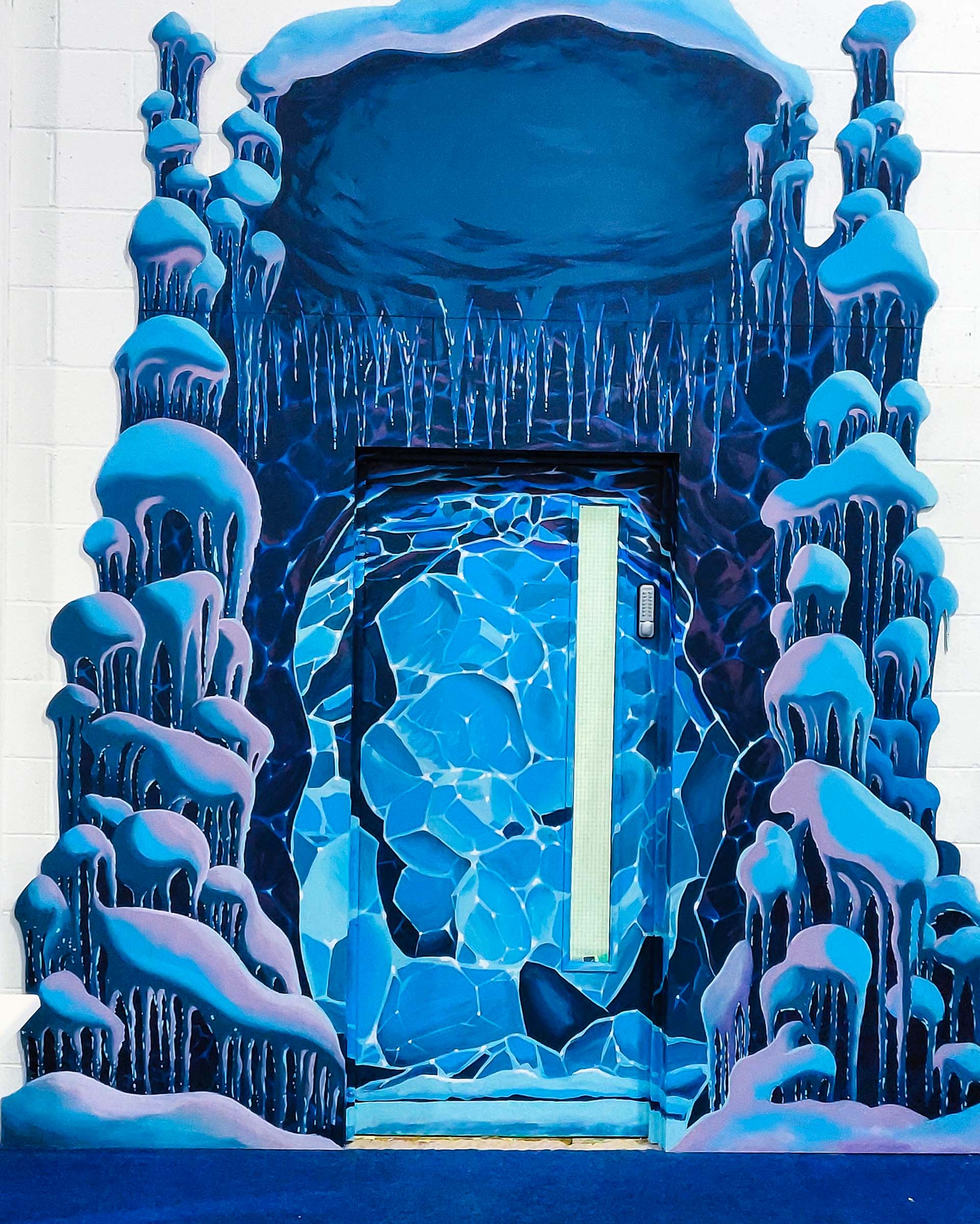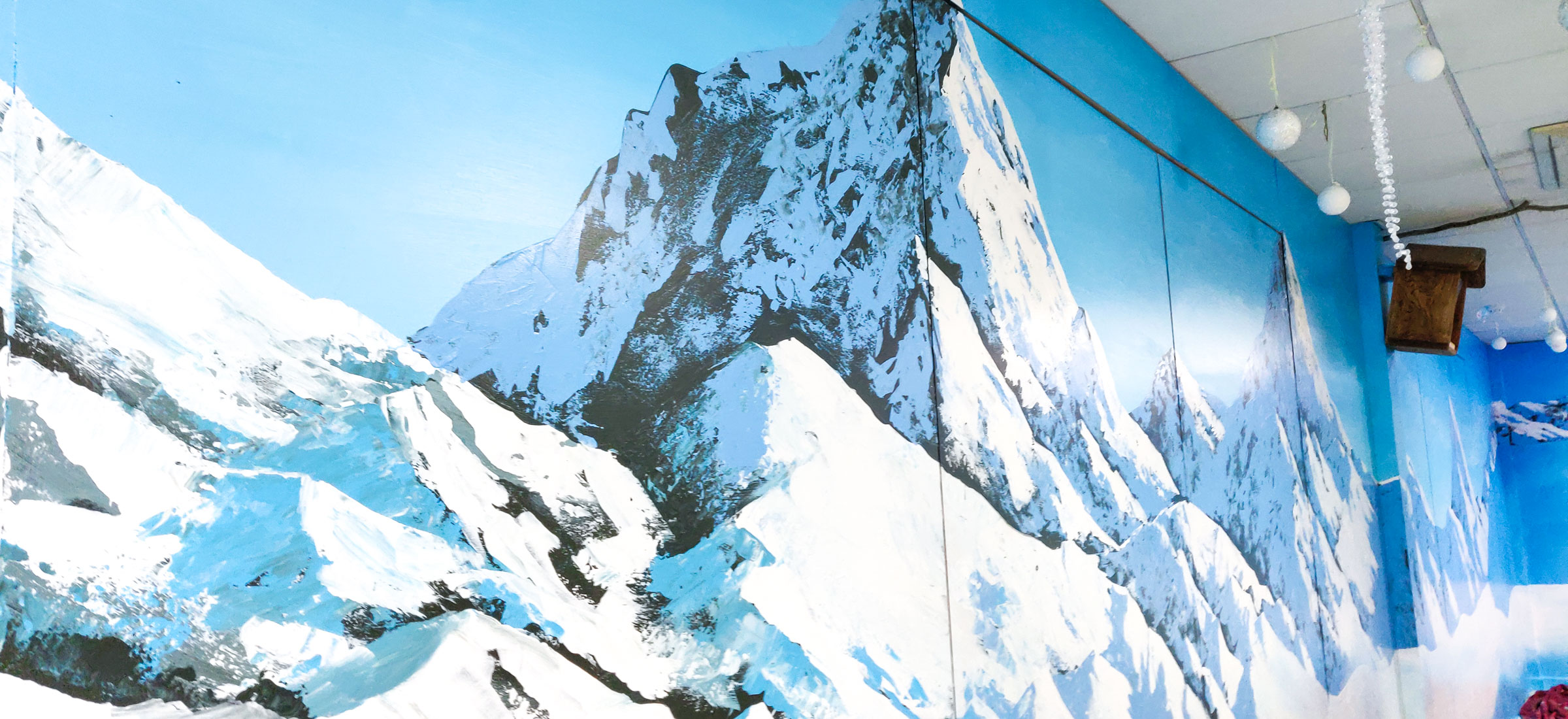 Brrr well, time to go find a jacket, it's getting a bit chilly!
A little more info about this mural:
One of a collection of individually painted for party rooms at the Riverside Hub in Northampton, this one has a snowy winter scene so it can be also be used for special activities at Christmas time.

The mural was painted by hand, directly on to the wall, as are most of the murals on this website.

Date - 2020
Location - Riverside Hub, Northampton