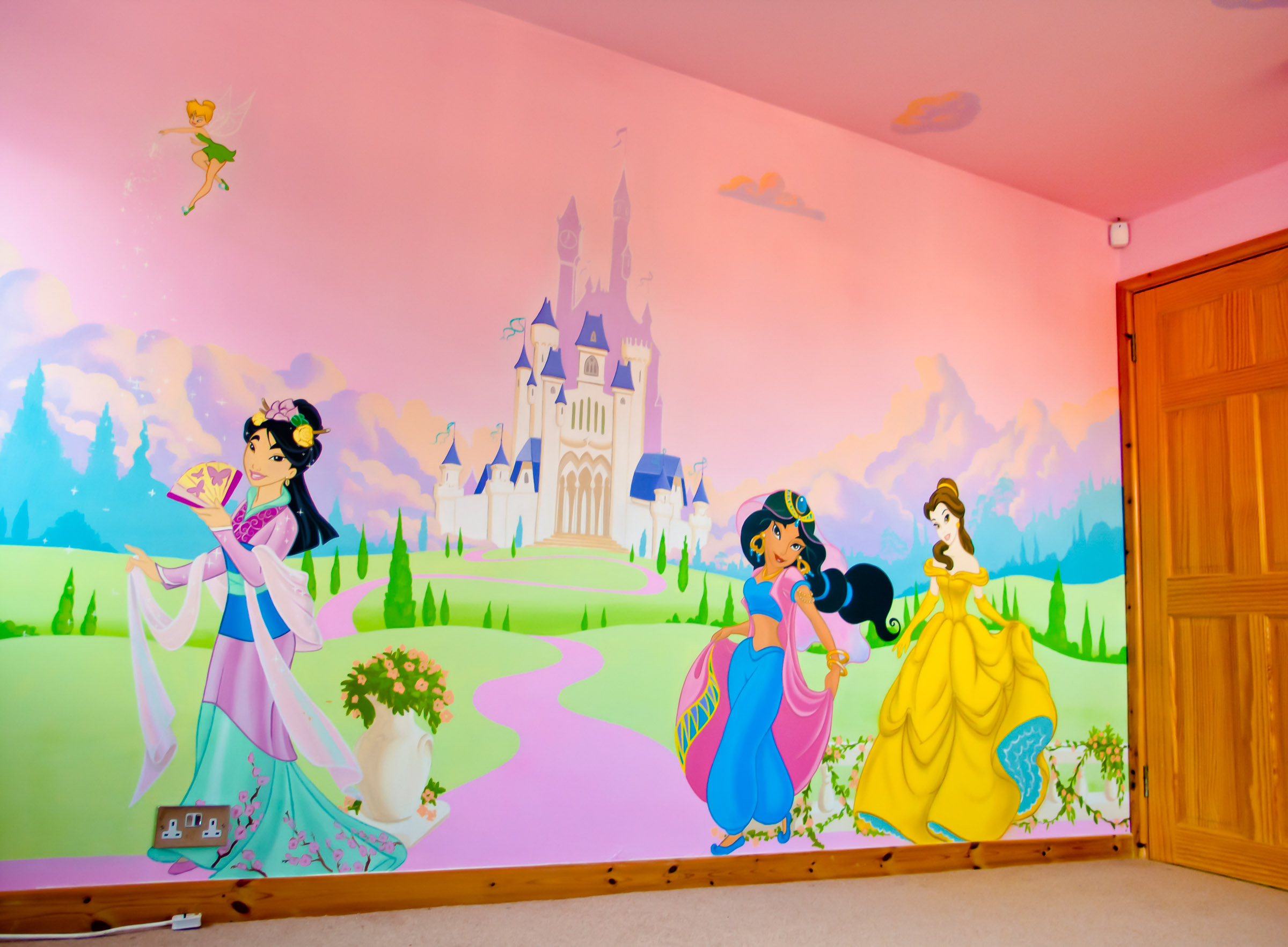 Disney Princess Mural painted by hand in little girl's bedroom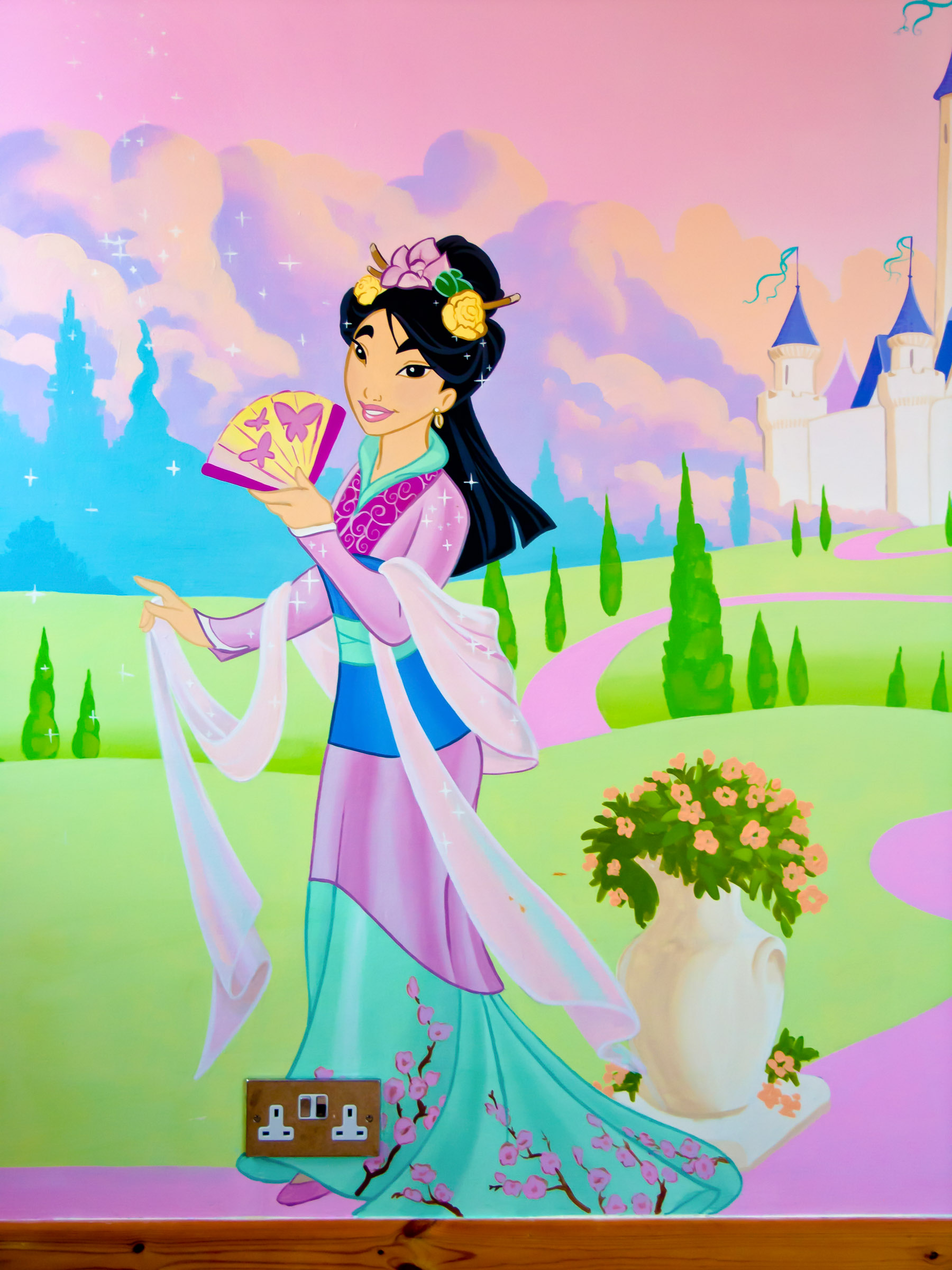 Disney Princess Mural - Mulan in her feminine finery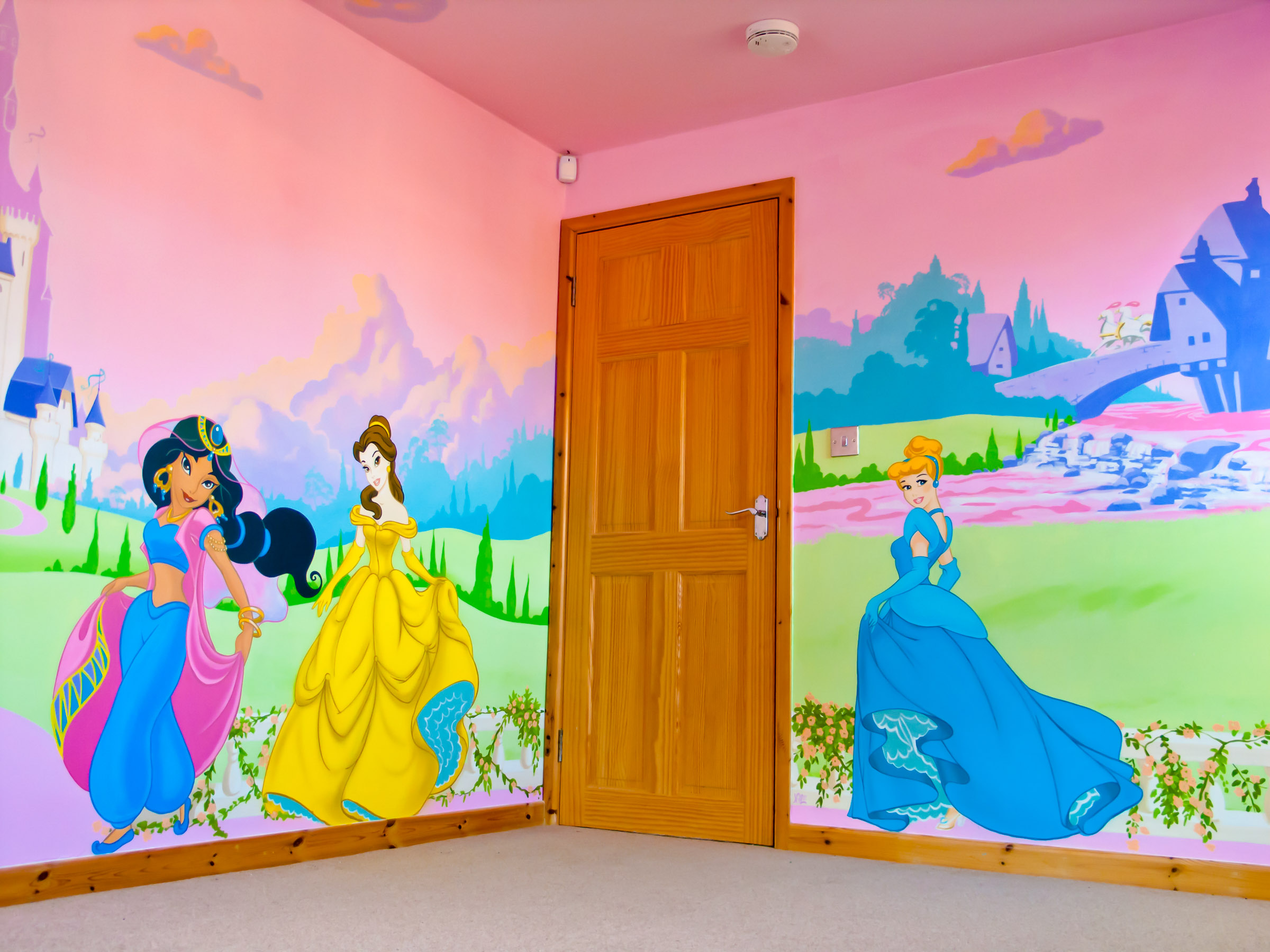 Disney mural with princesses Jasmin, Belle and Cinderella. Shows the entrance door.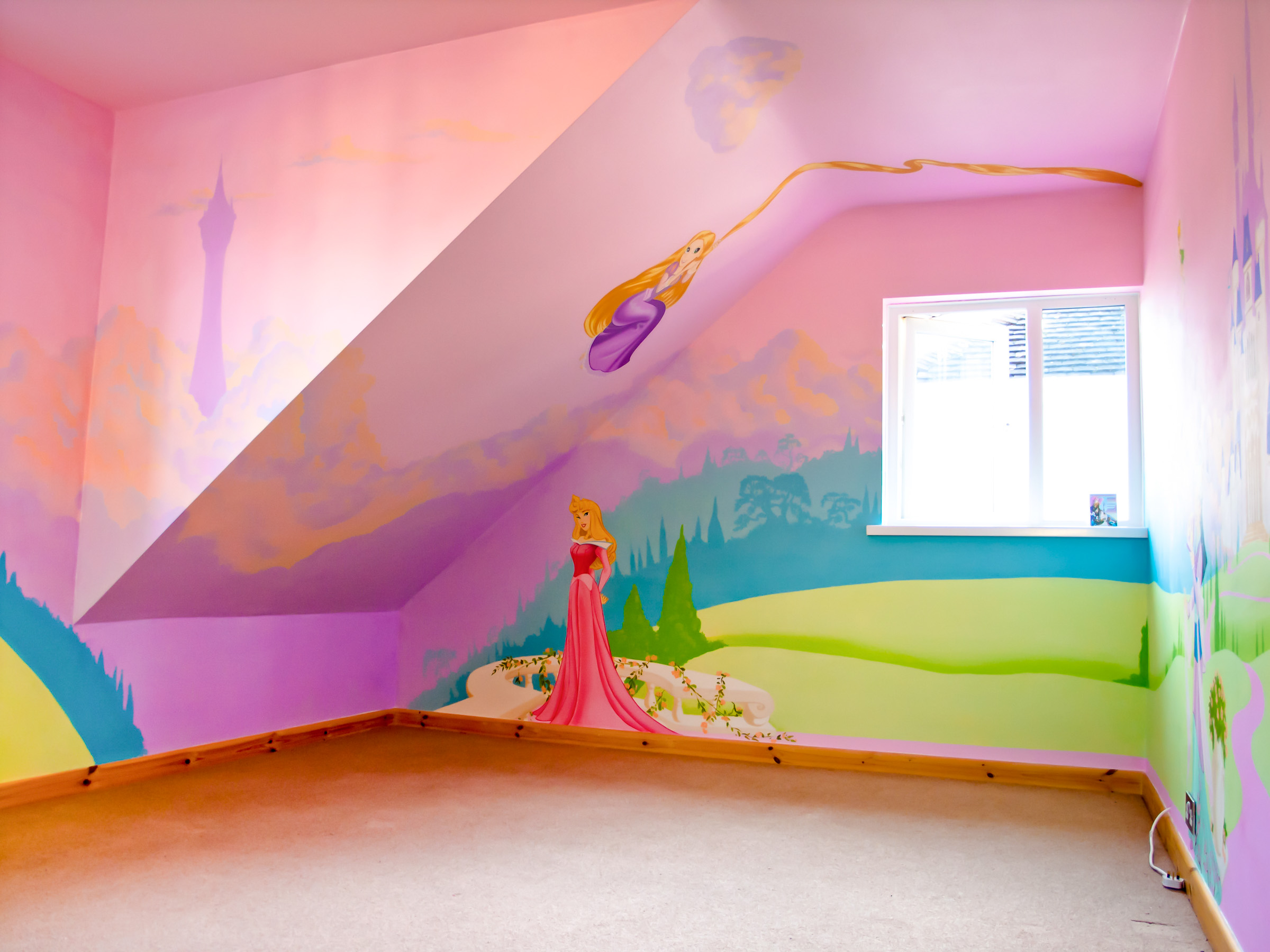 Pink, purple, turquoise and light green were the colour pallete for the background, the cot was to go under the window, and the positioning of the princesses was carefully chosen to make the most of this promiinently angled ceiling.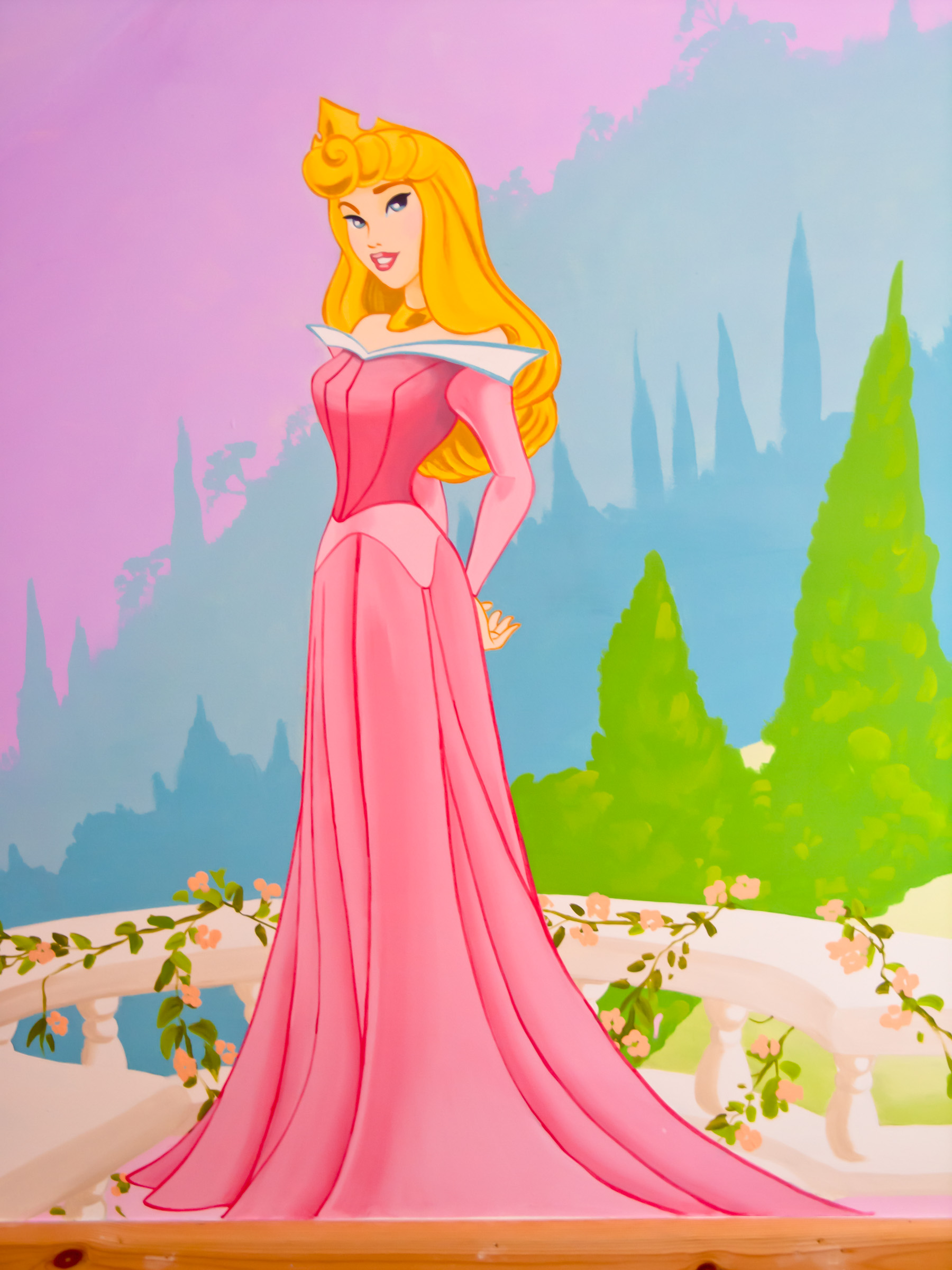 Sleeping Beauty in corner part of mural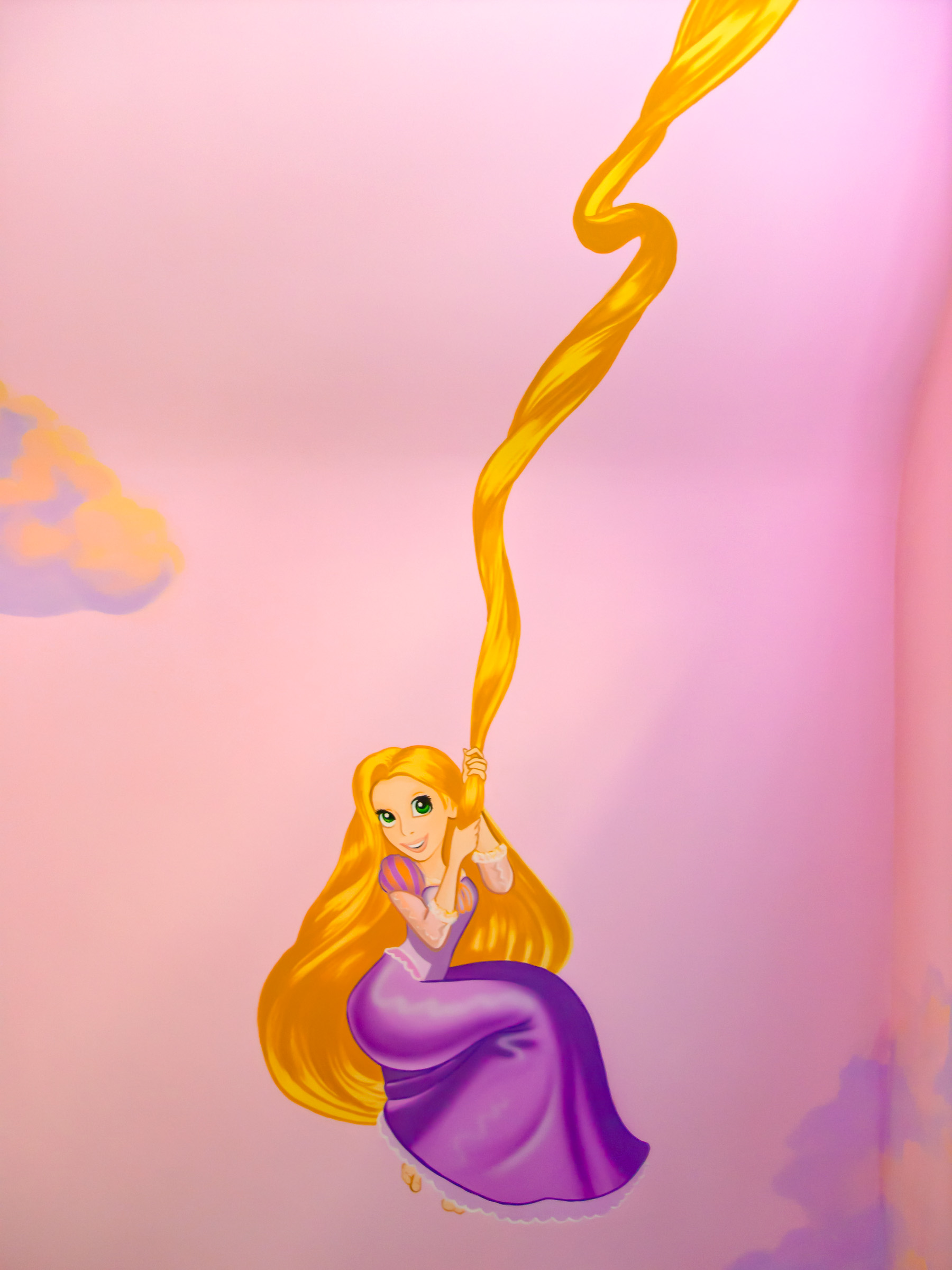 Rapunzel from Tangled using her hair to swing on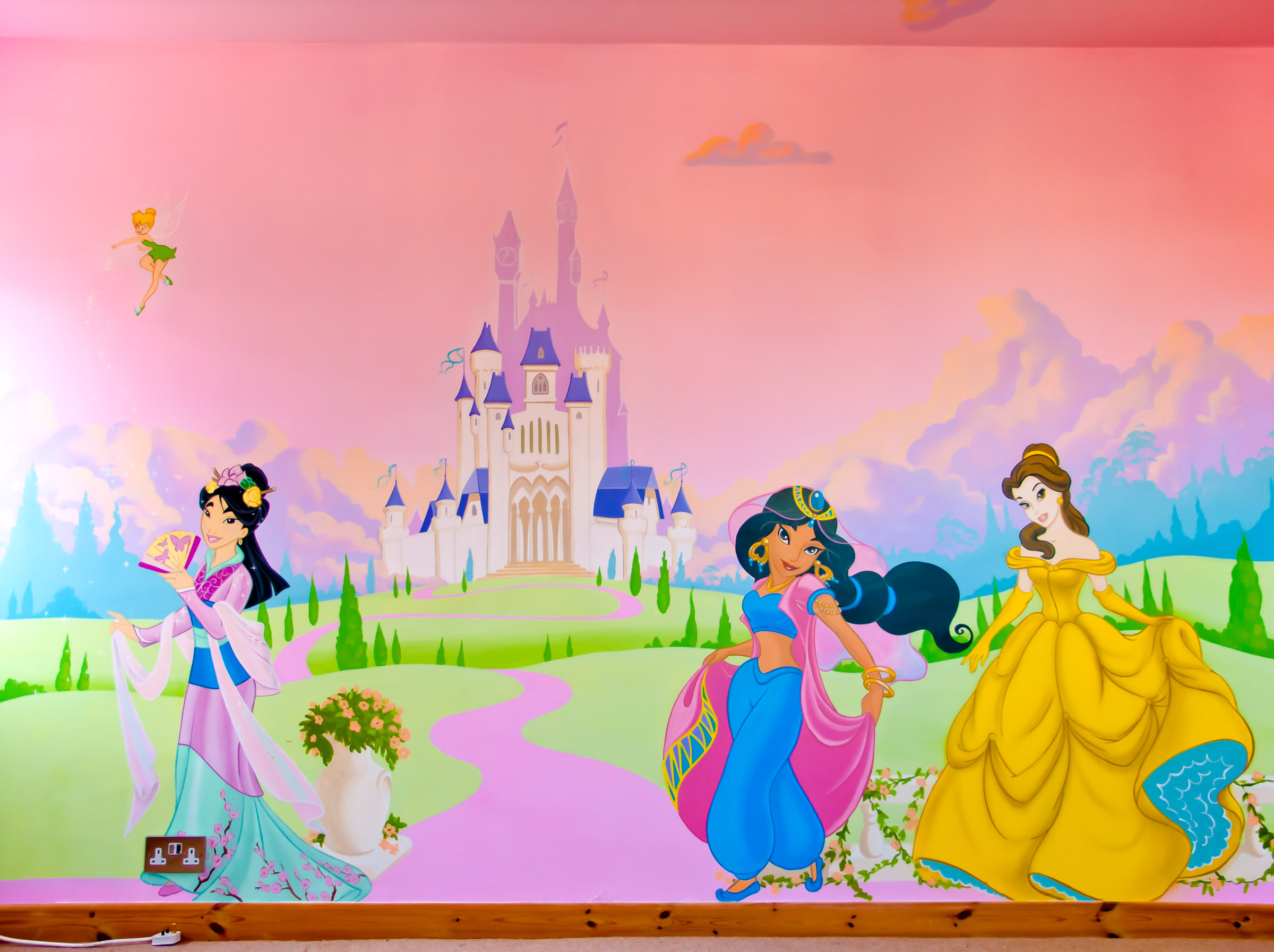 Disney Princesses Mural - Feature Wall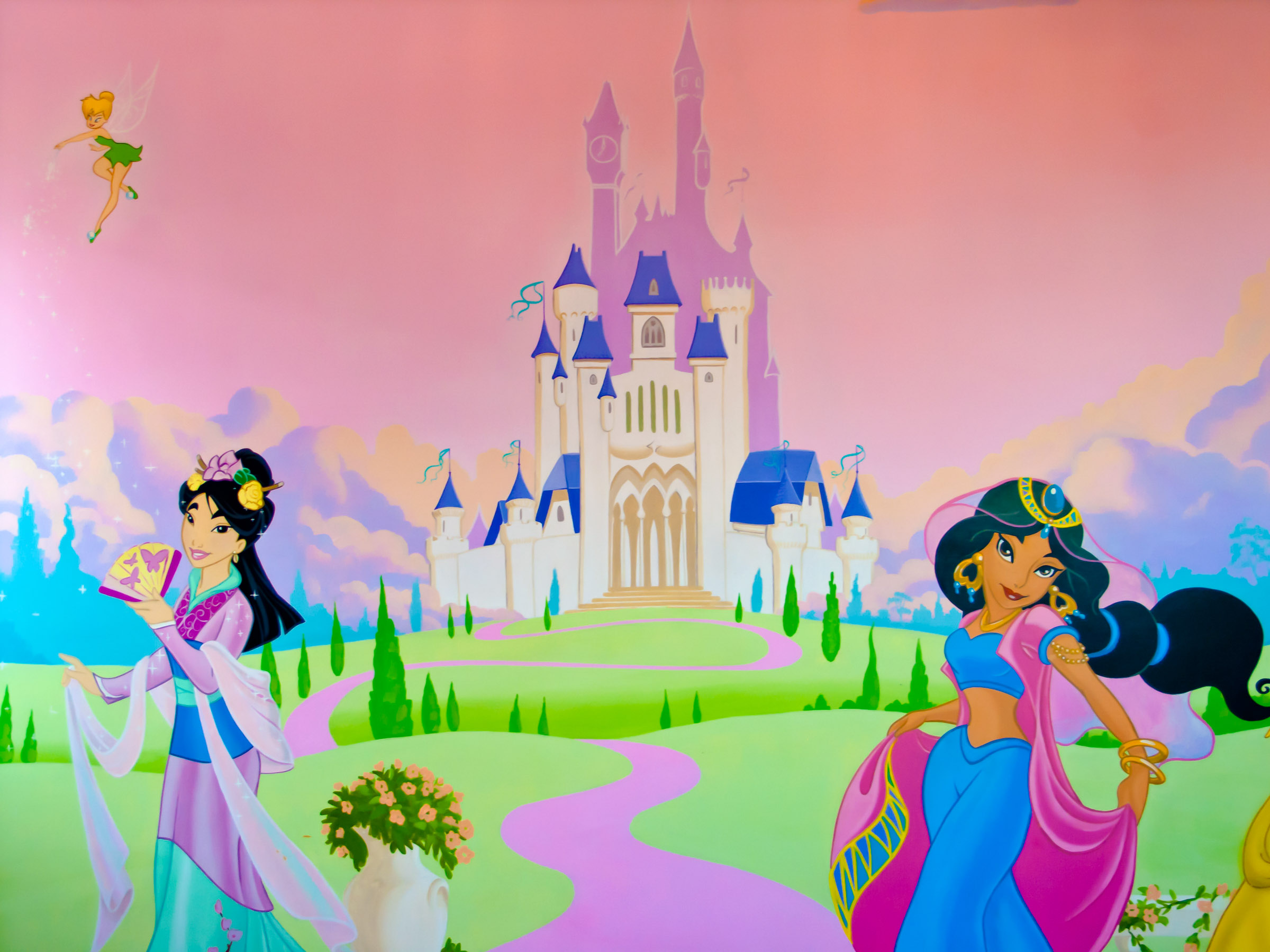 Disney Style Castle, painted relatively simply and quickly to keep costs down.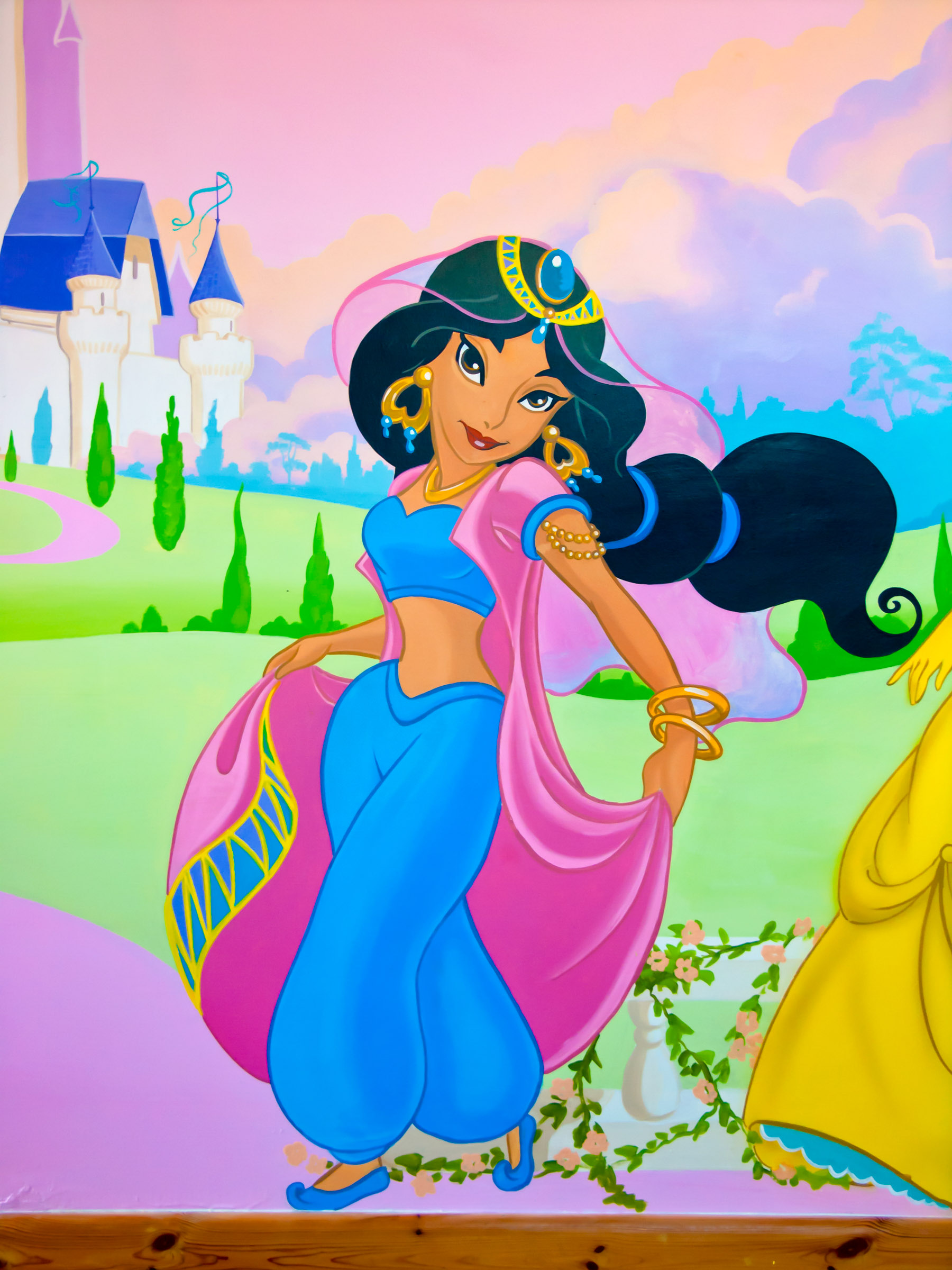 Jasmin takes centre stage in this Girl's bedroom wall mural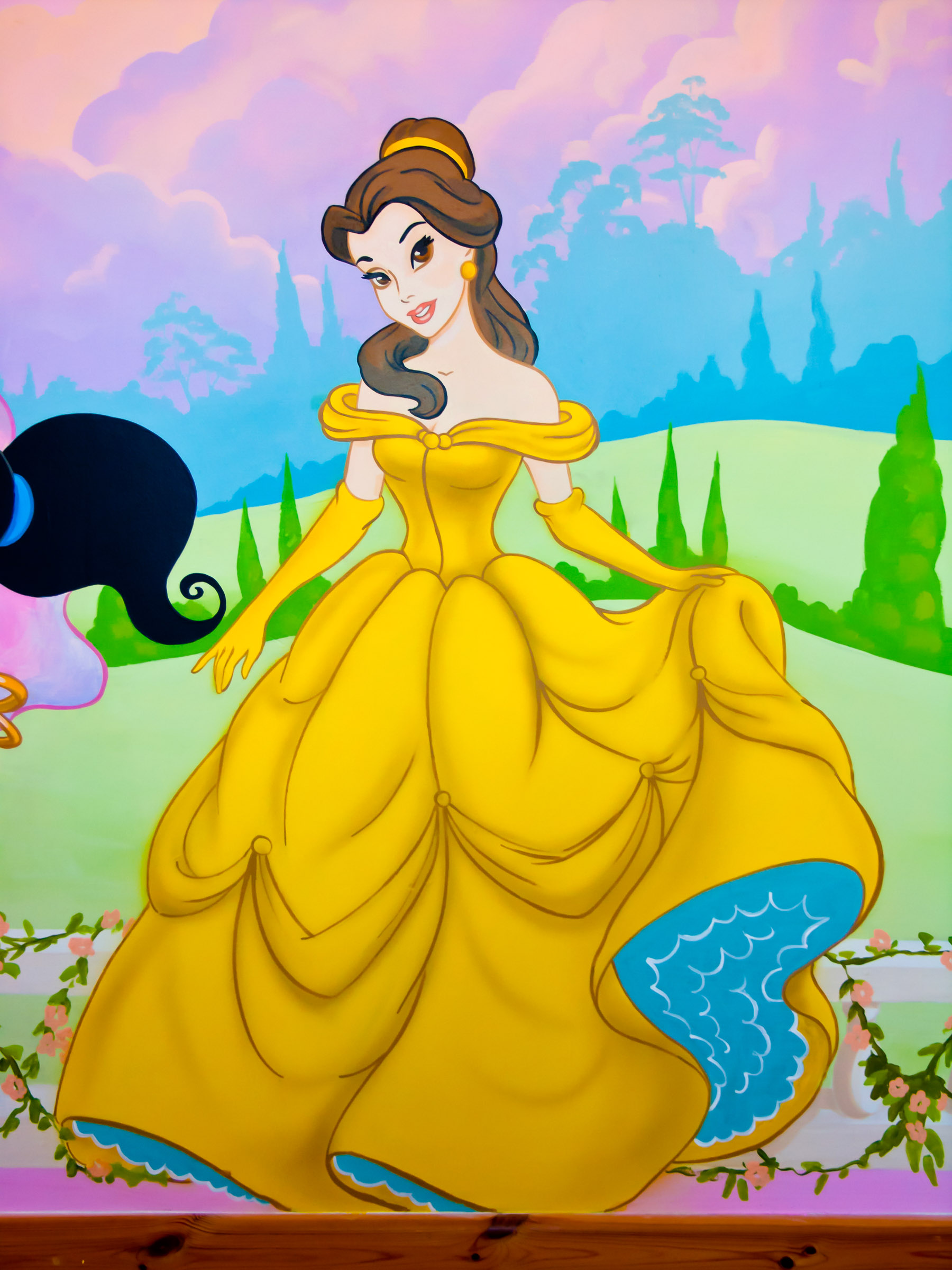 Belle from Beauty and the Beast steps up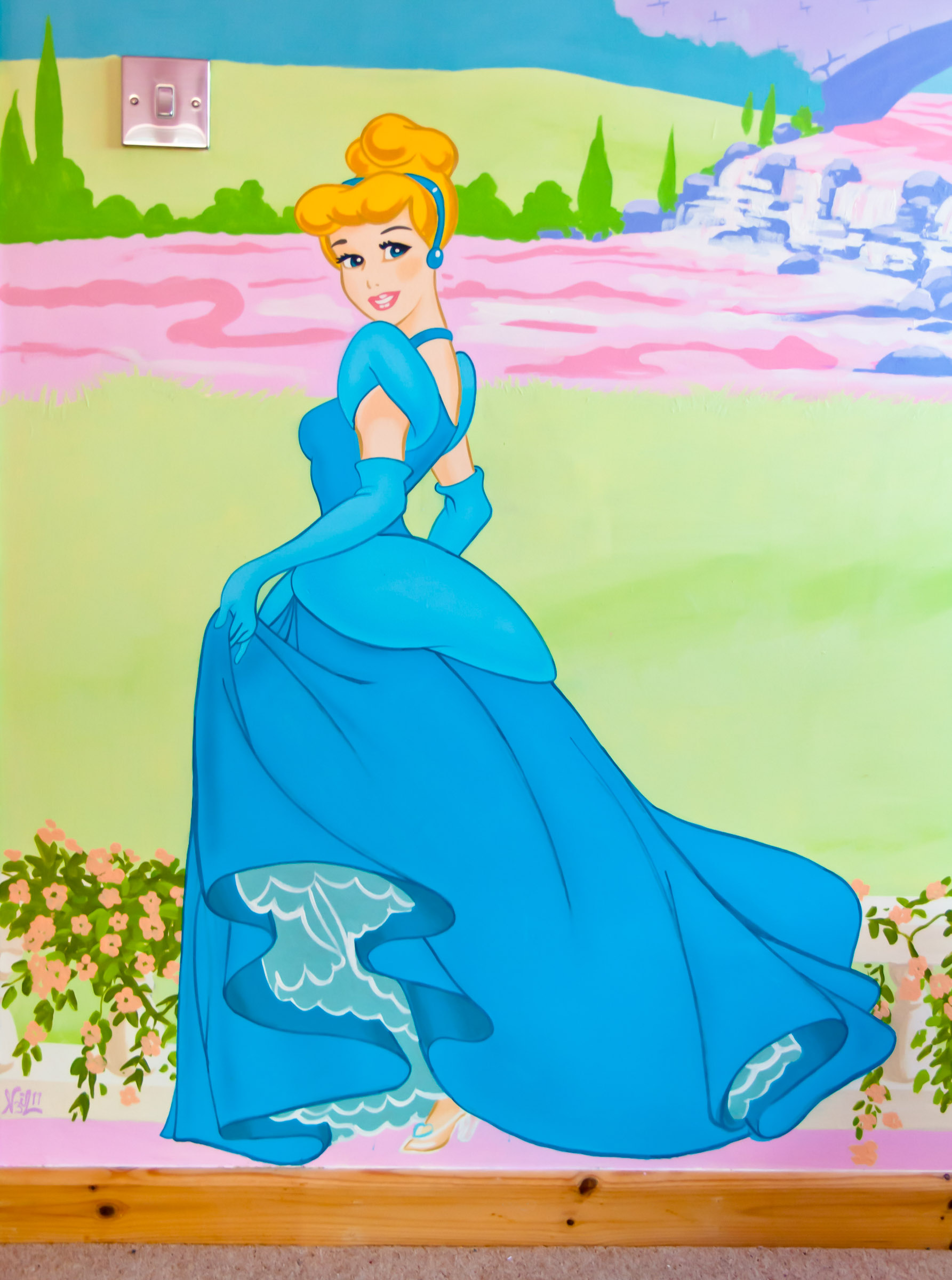 Cinderella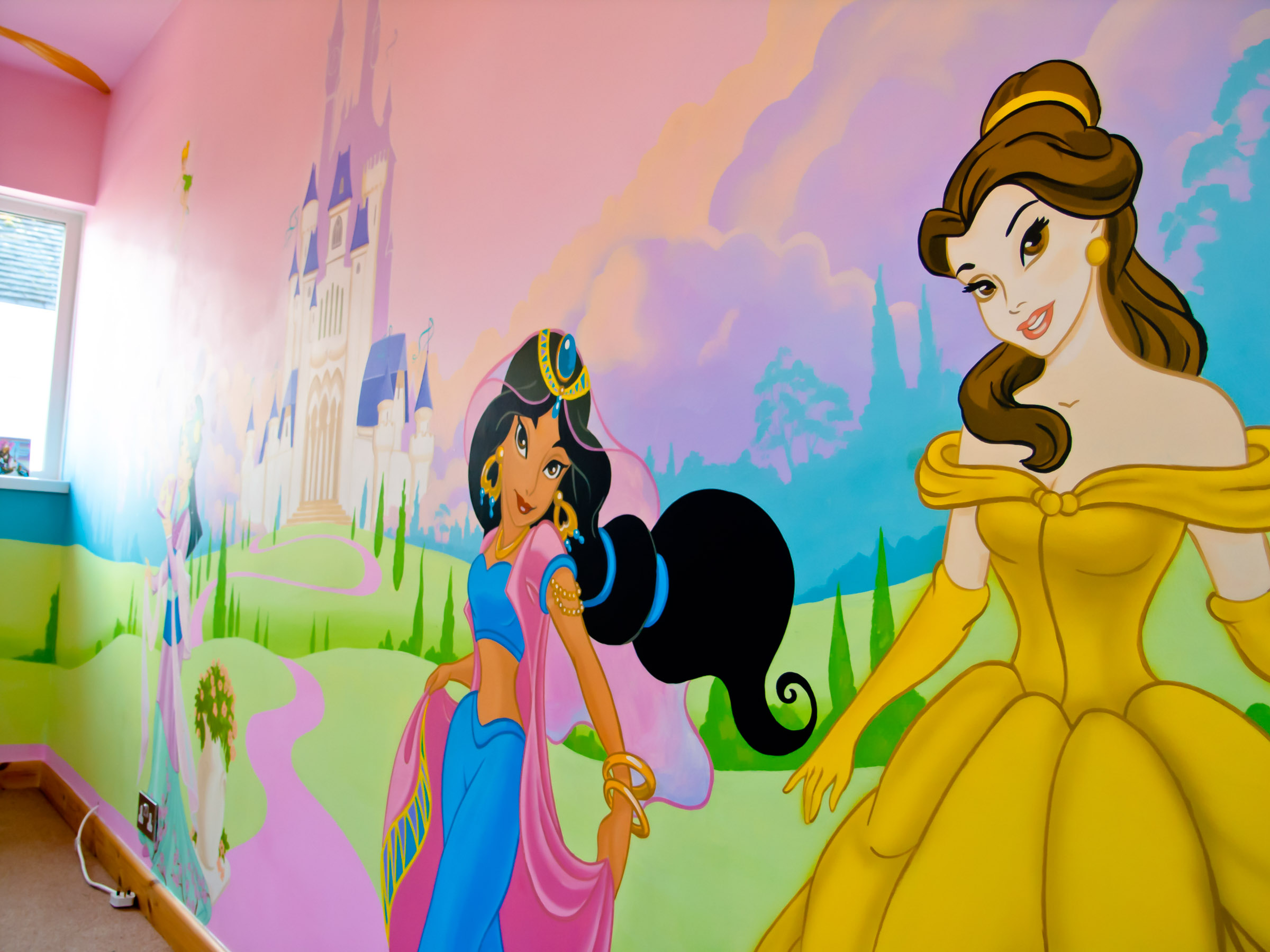 Disney mural princesses at an angle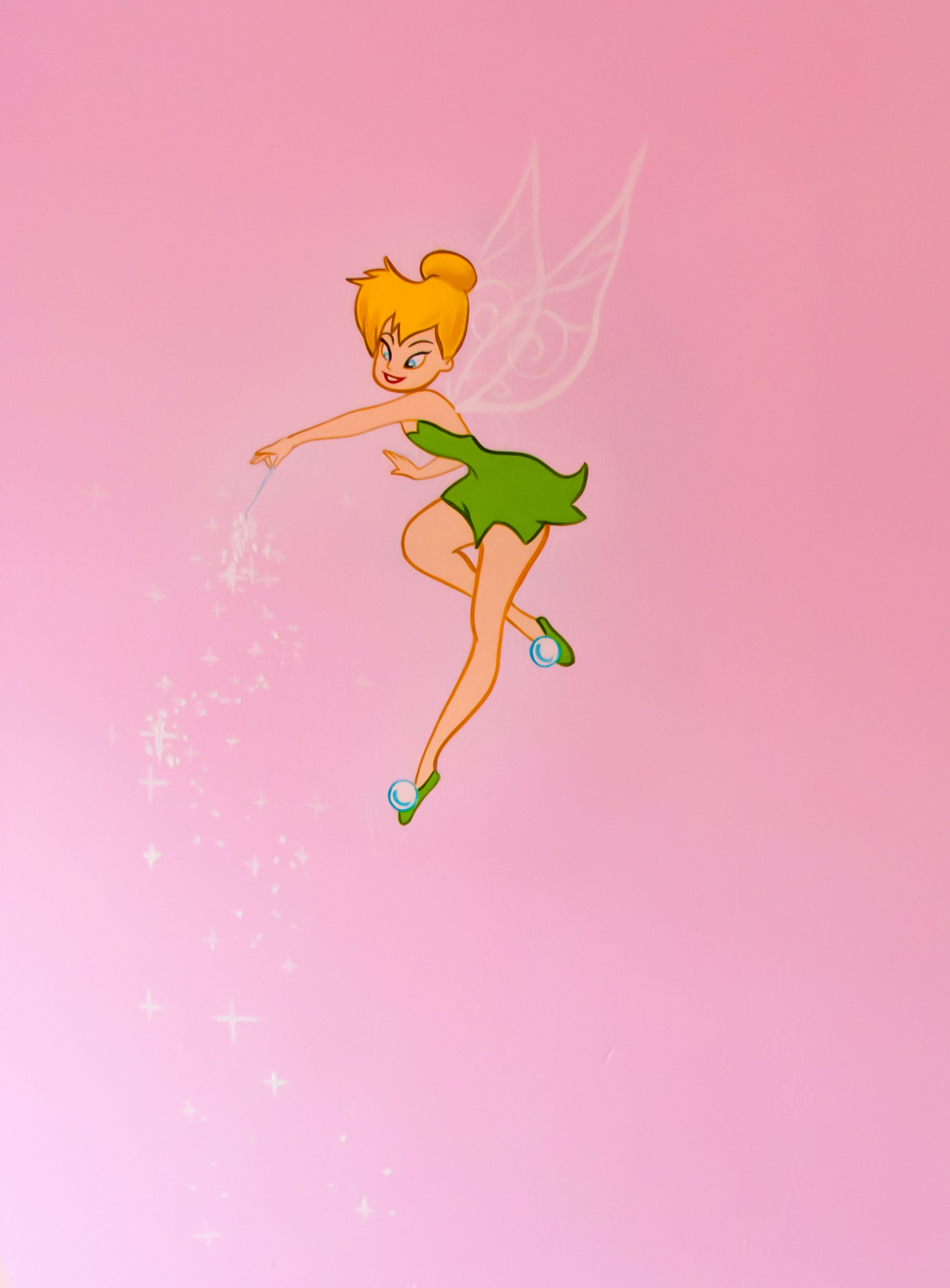 Tinkerbell waving some fairy magic into the room
A little more info about this mural:
This Disney Princess mural was drawn and painted by hand, directly on to the walls and ceiling of this fairly larged sized girl's bedroom.

The work here was surprisingly quick for such a large room (about 10 days) with its simple background, which keeps the cost relatively low, yet the room still looks great.

Date - June 2011
Location - Paignton, Devon, UK