..along with a beachfront property and garden, all hand painted in a large period property near the ancient UK town of Shrewesbury. To give an idea of size, the first picture shows the end wall which is about 22 feet long (7m) and 14 feet high (4.25m). The longest wall is 41ft (12.5m)
Since painting this area the little entrance-way and shower room have also had the muralling treatment, and instead of plain old walls are now the romantic swampy Caribbean backwaters, lantern lit under a full moon (see last couple of pics), and you can see this full entrance mural by
click-tapping here
Let's begin with a series of wider views showing the whole space: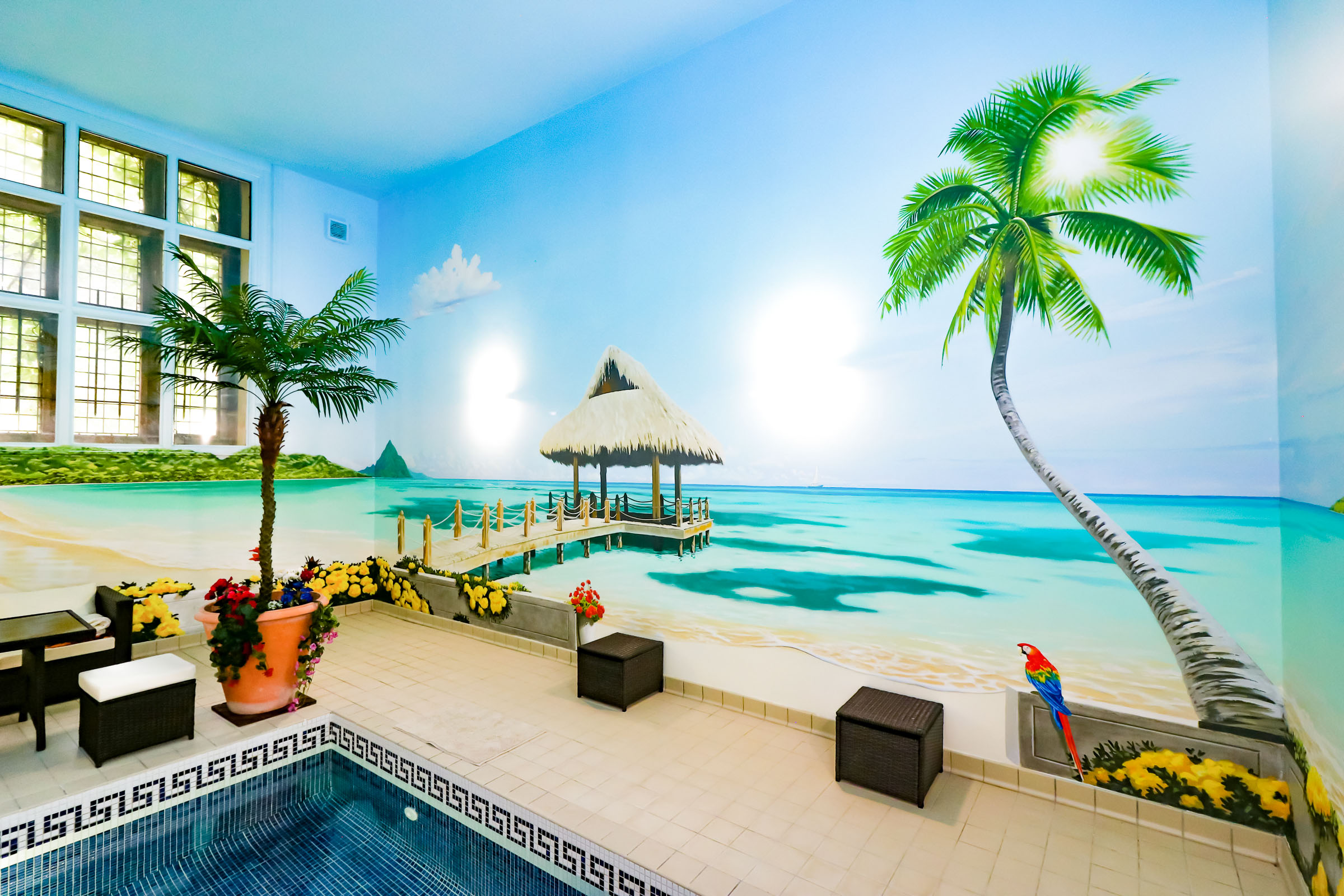 Caribbean Islands Mural around private indoor swimming pool in the UK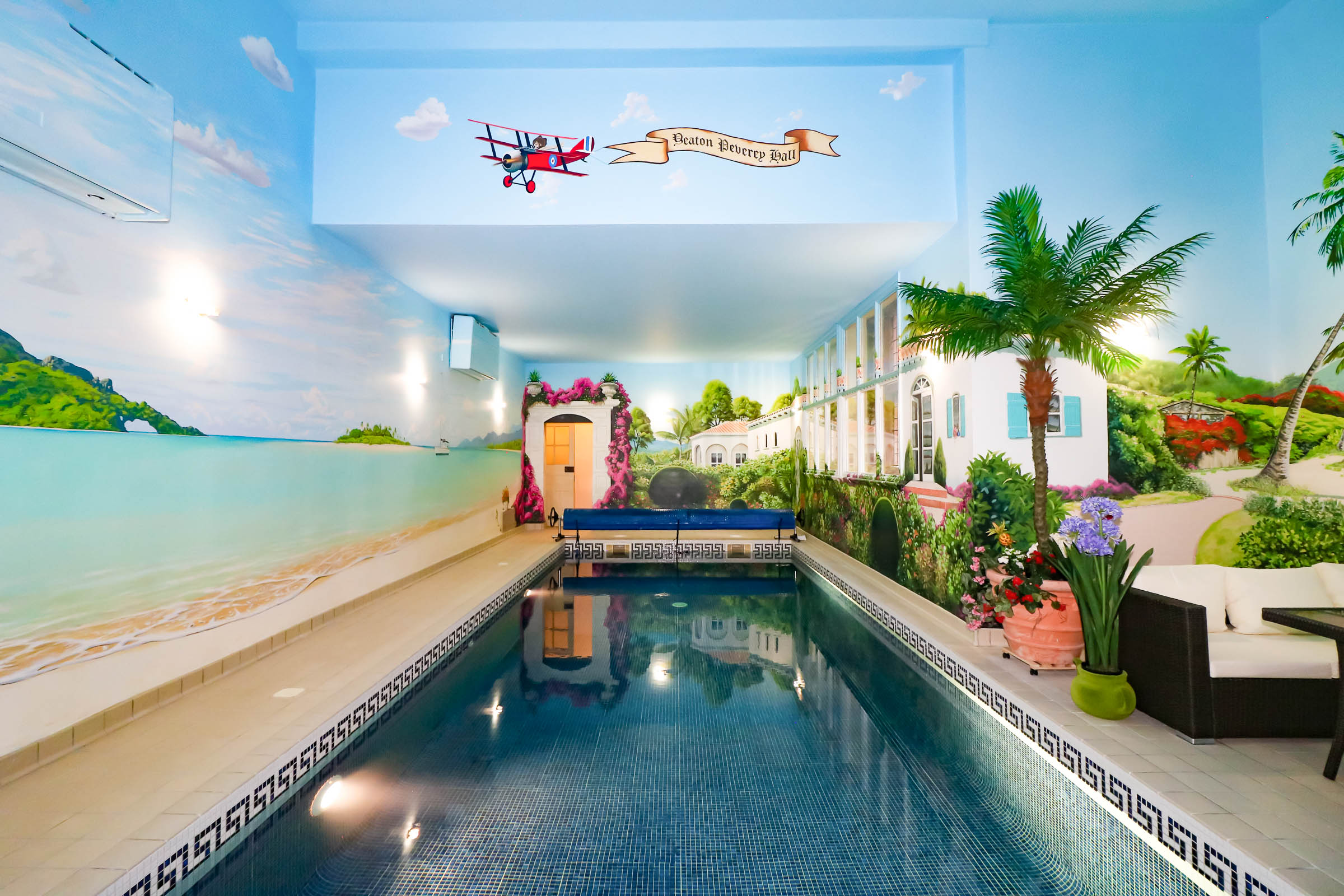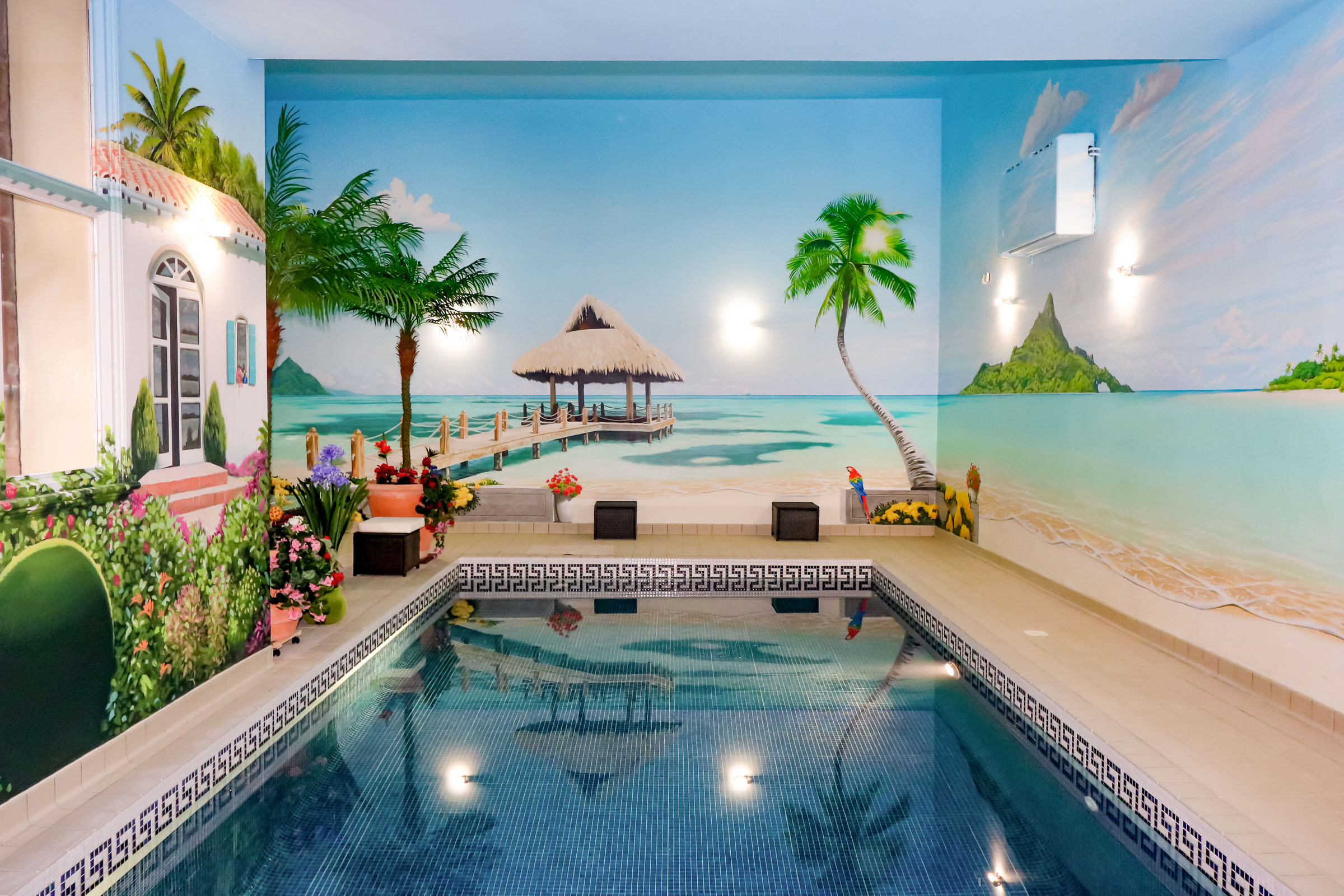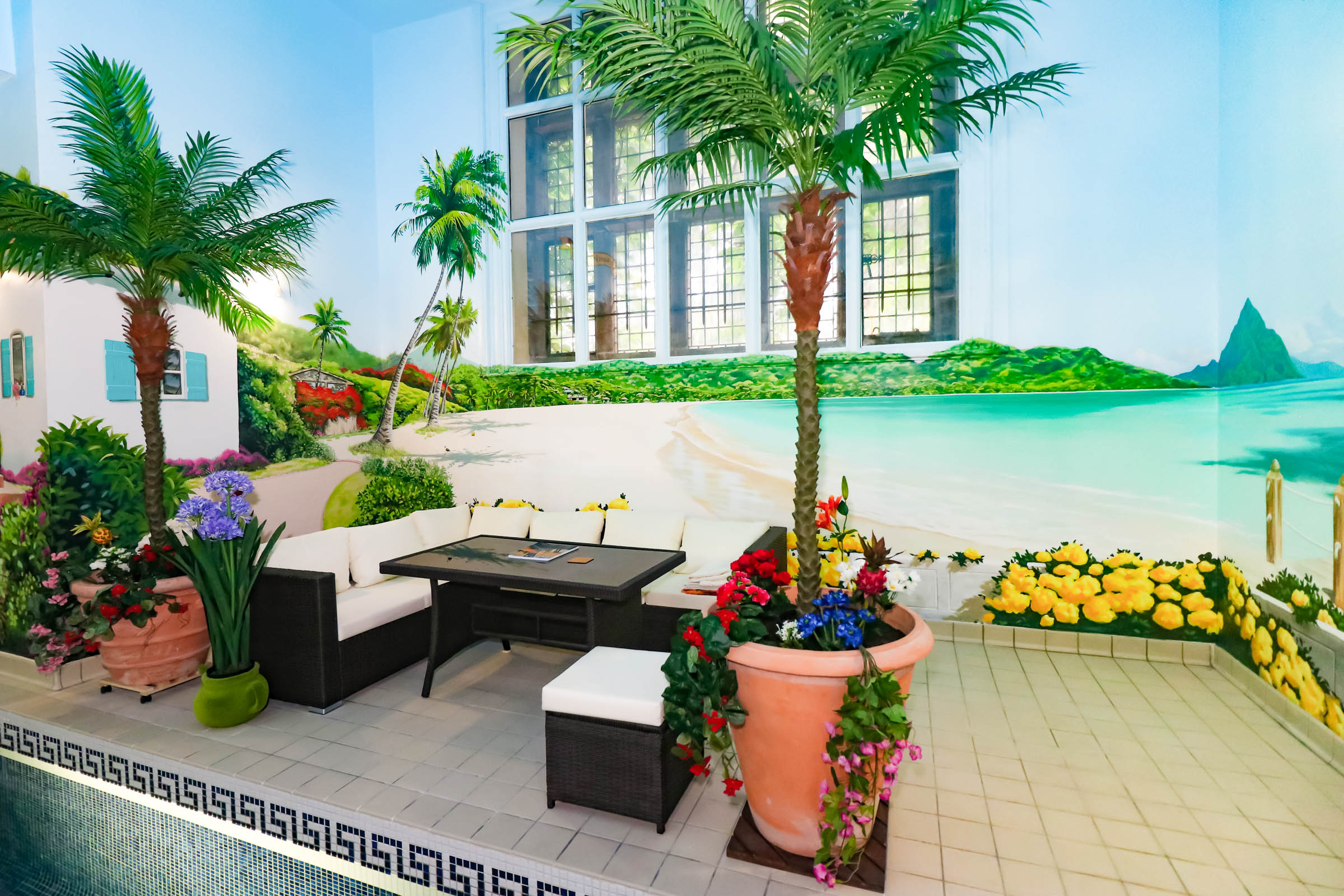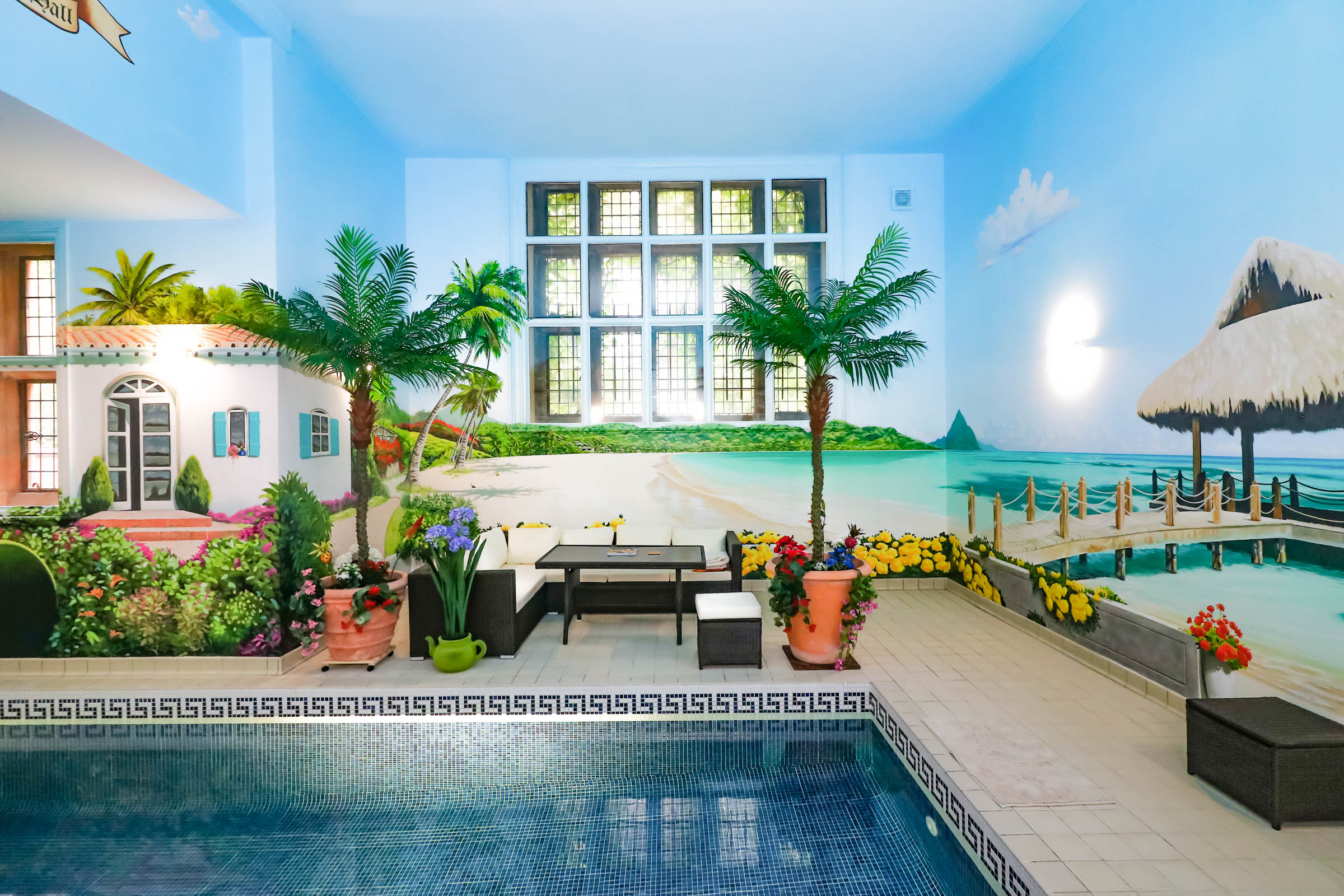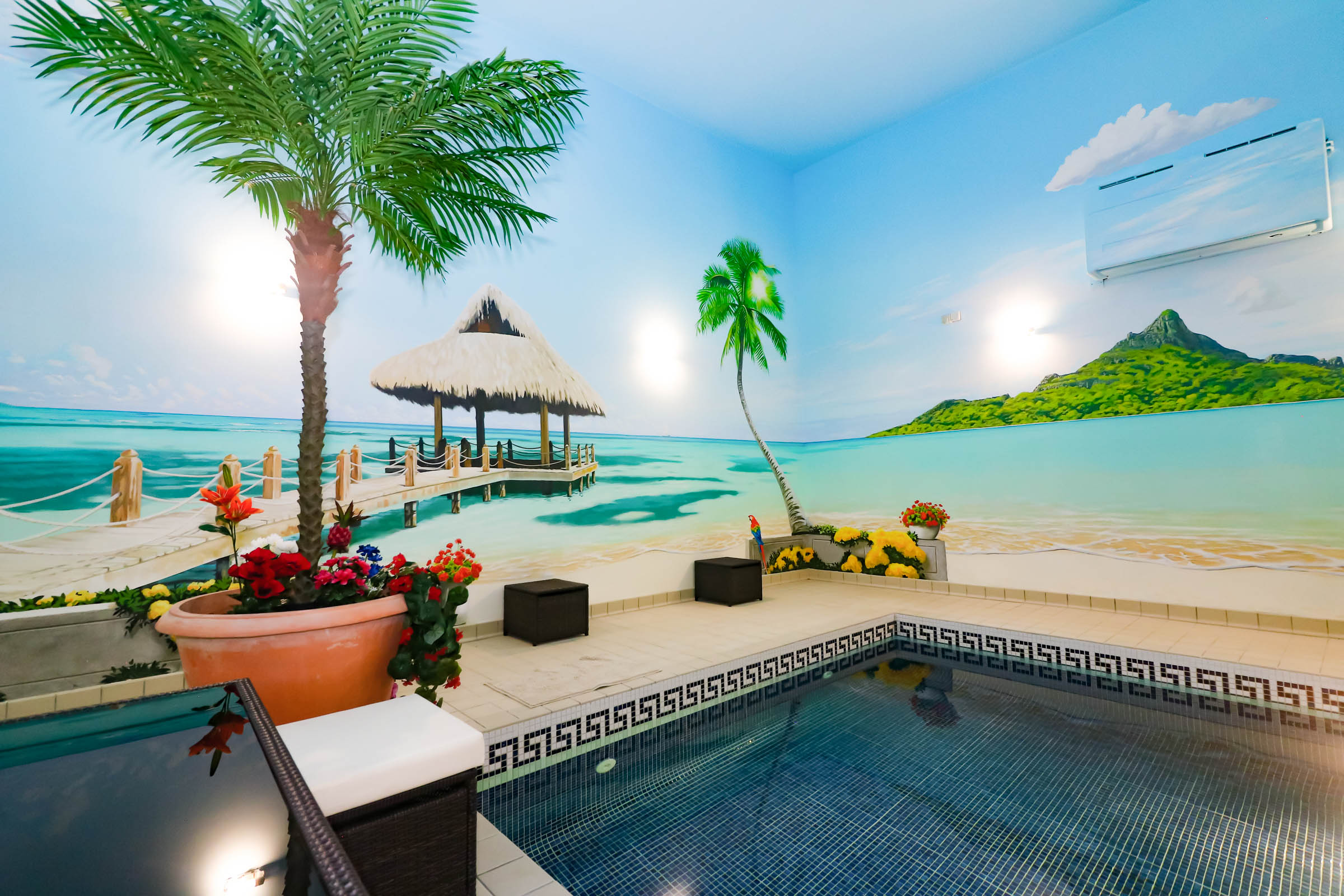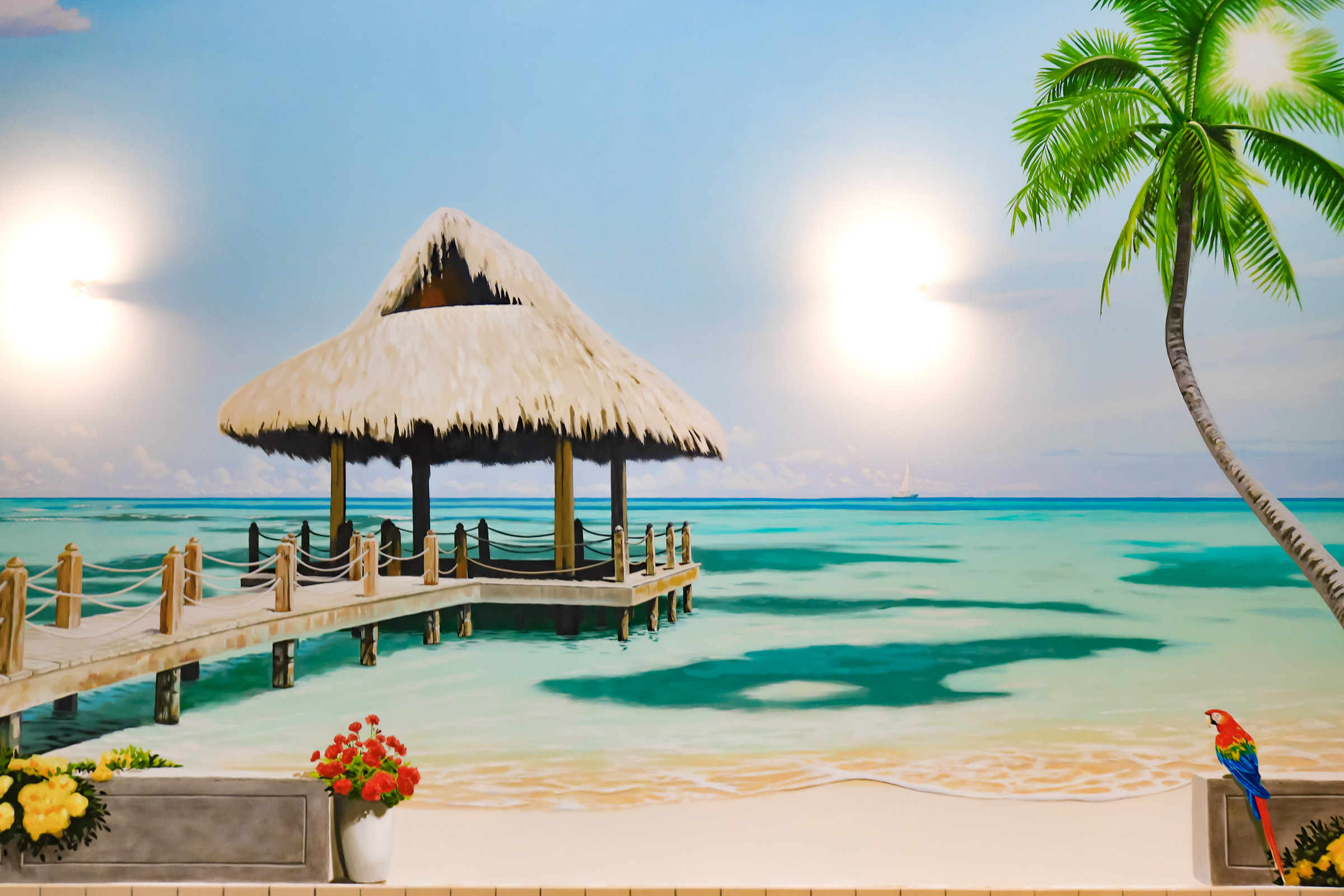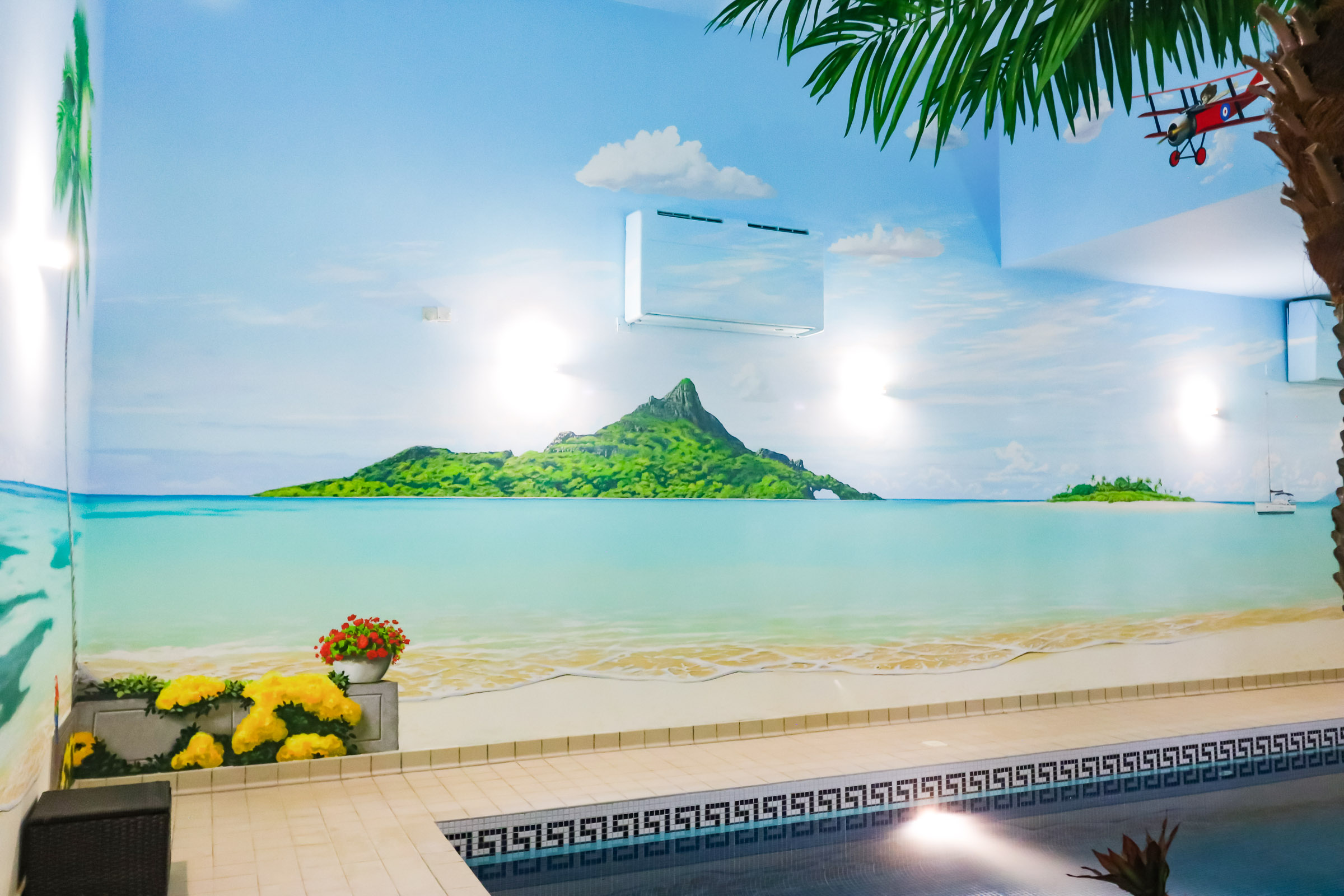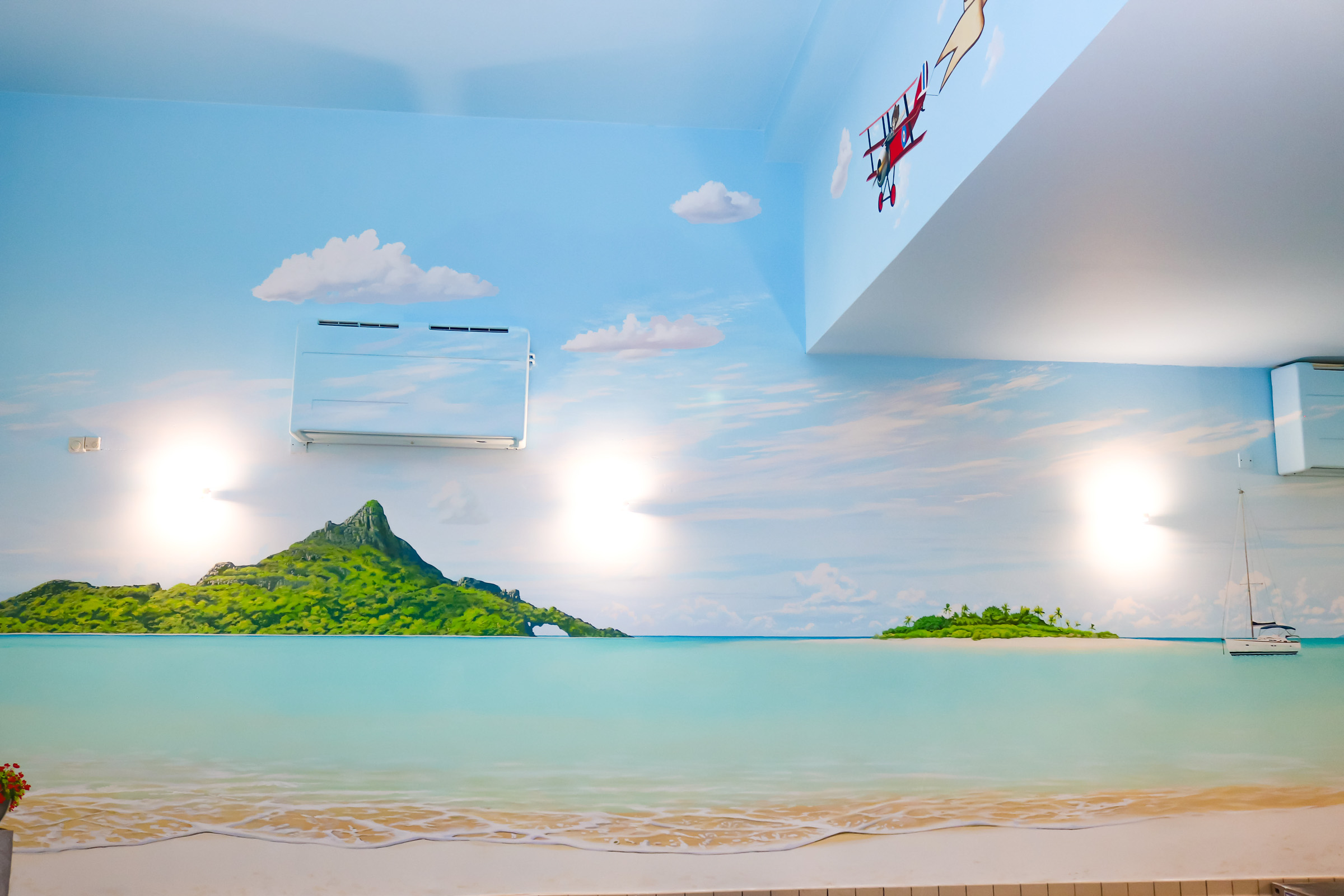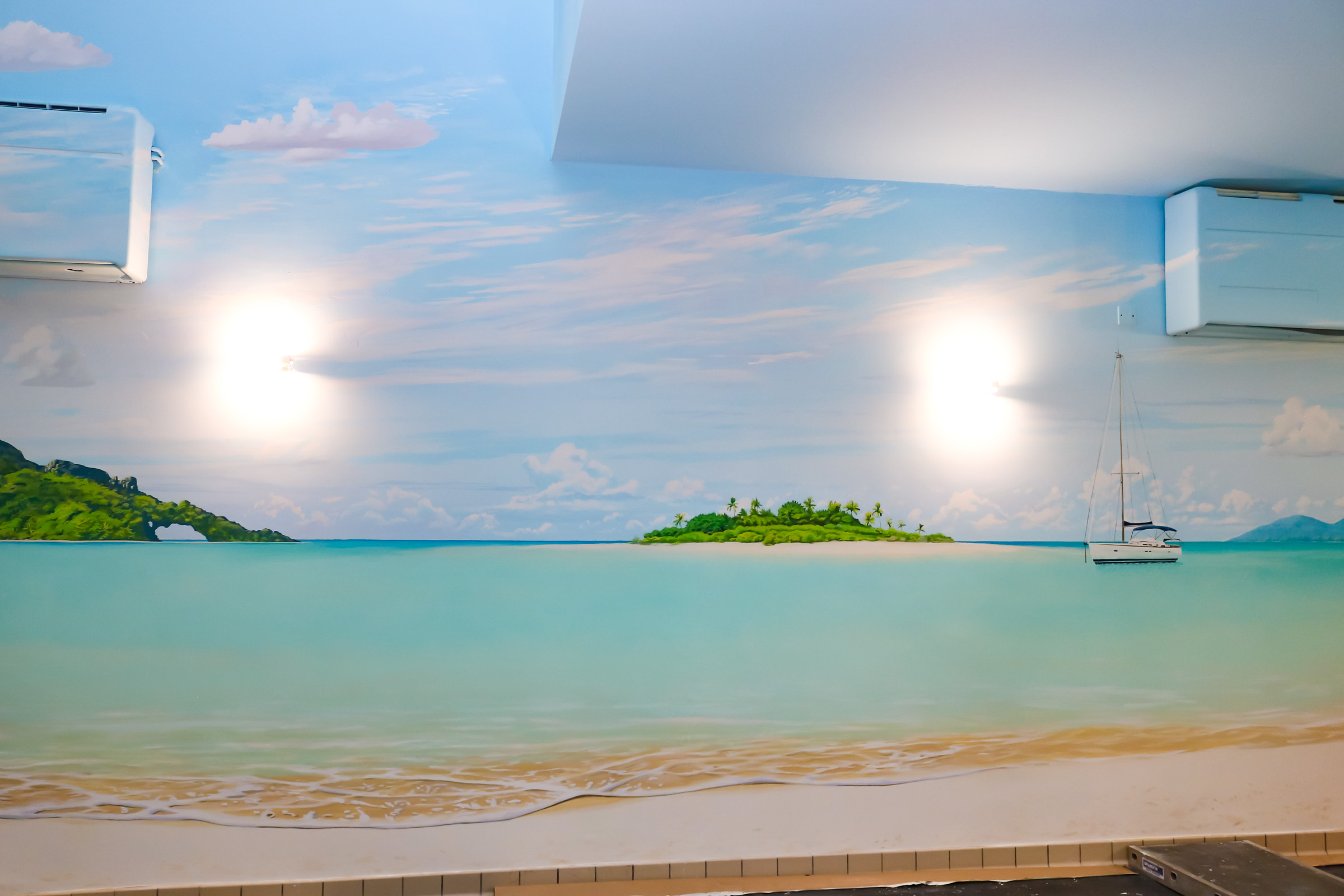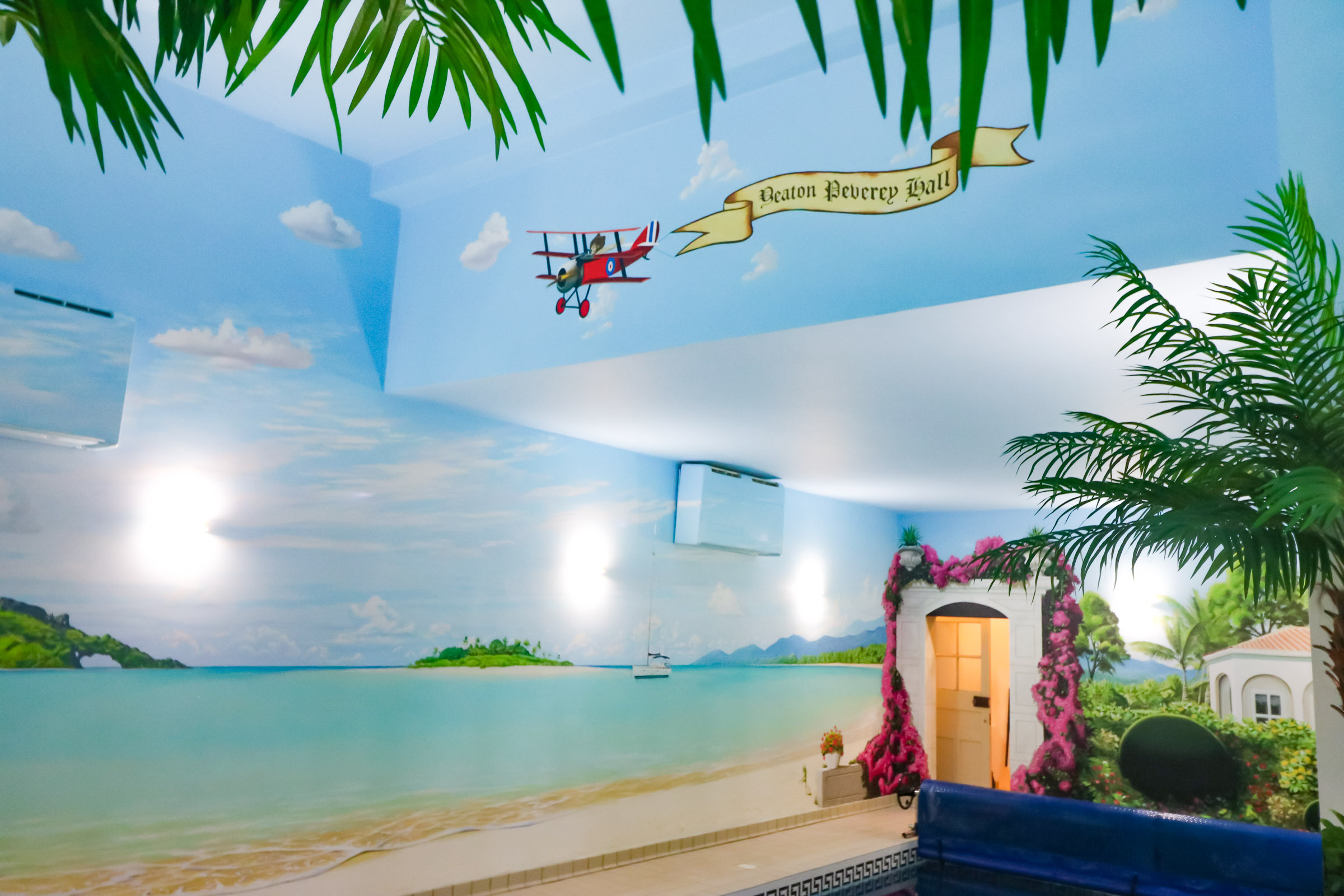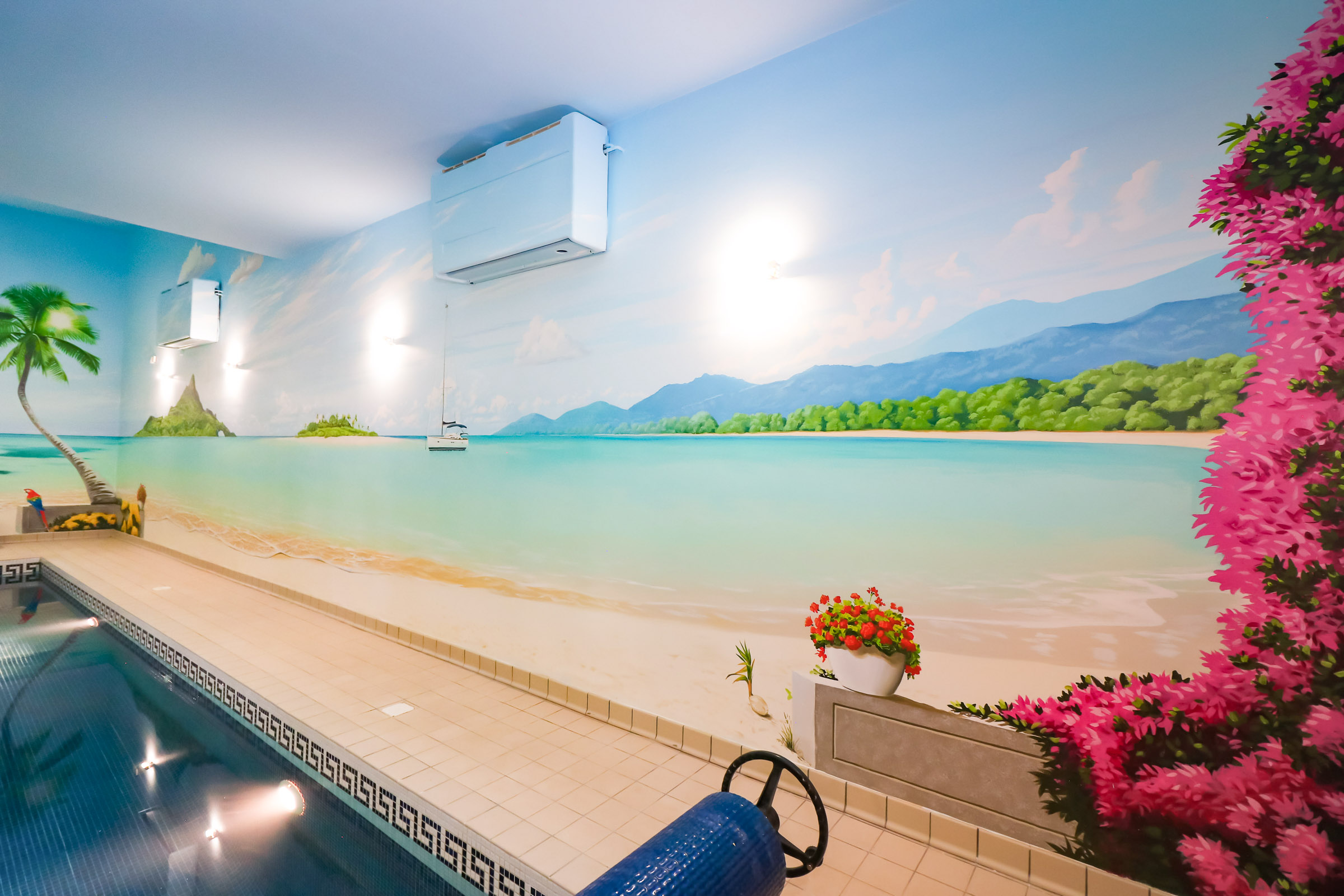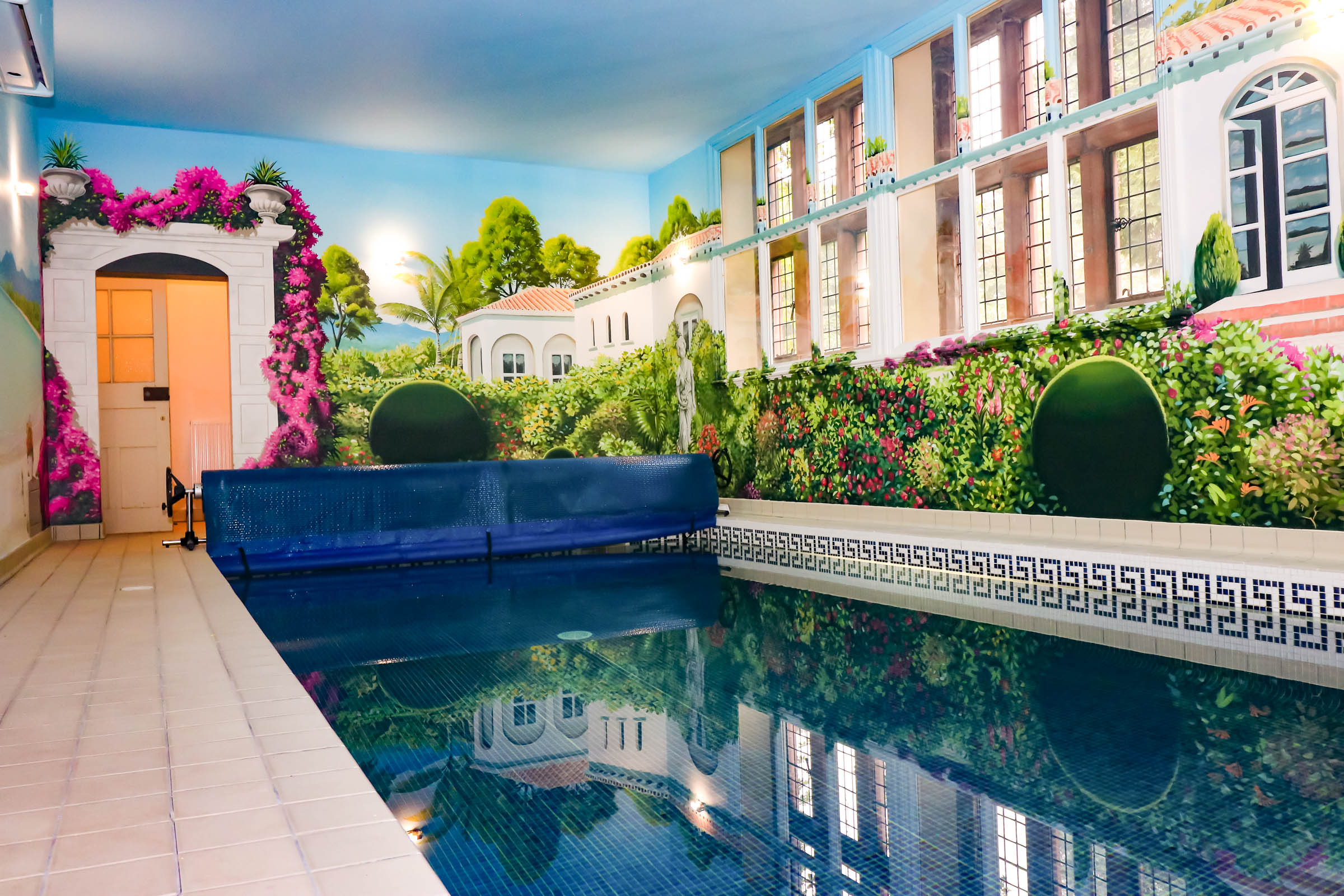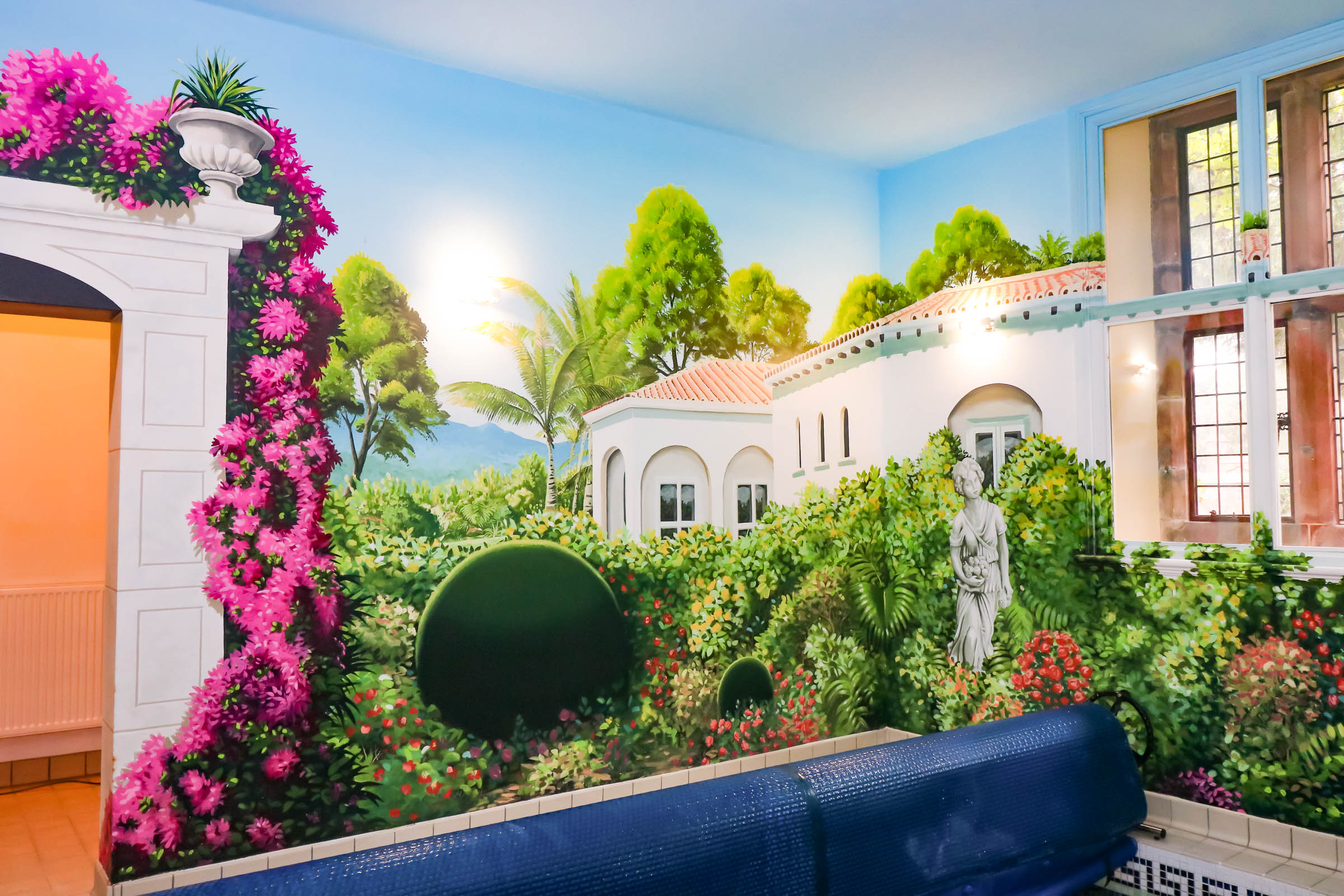 Now let's home in on some details: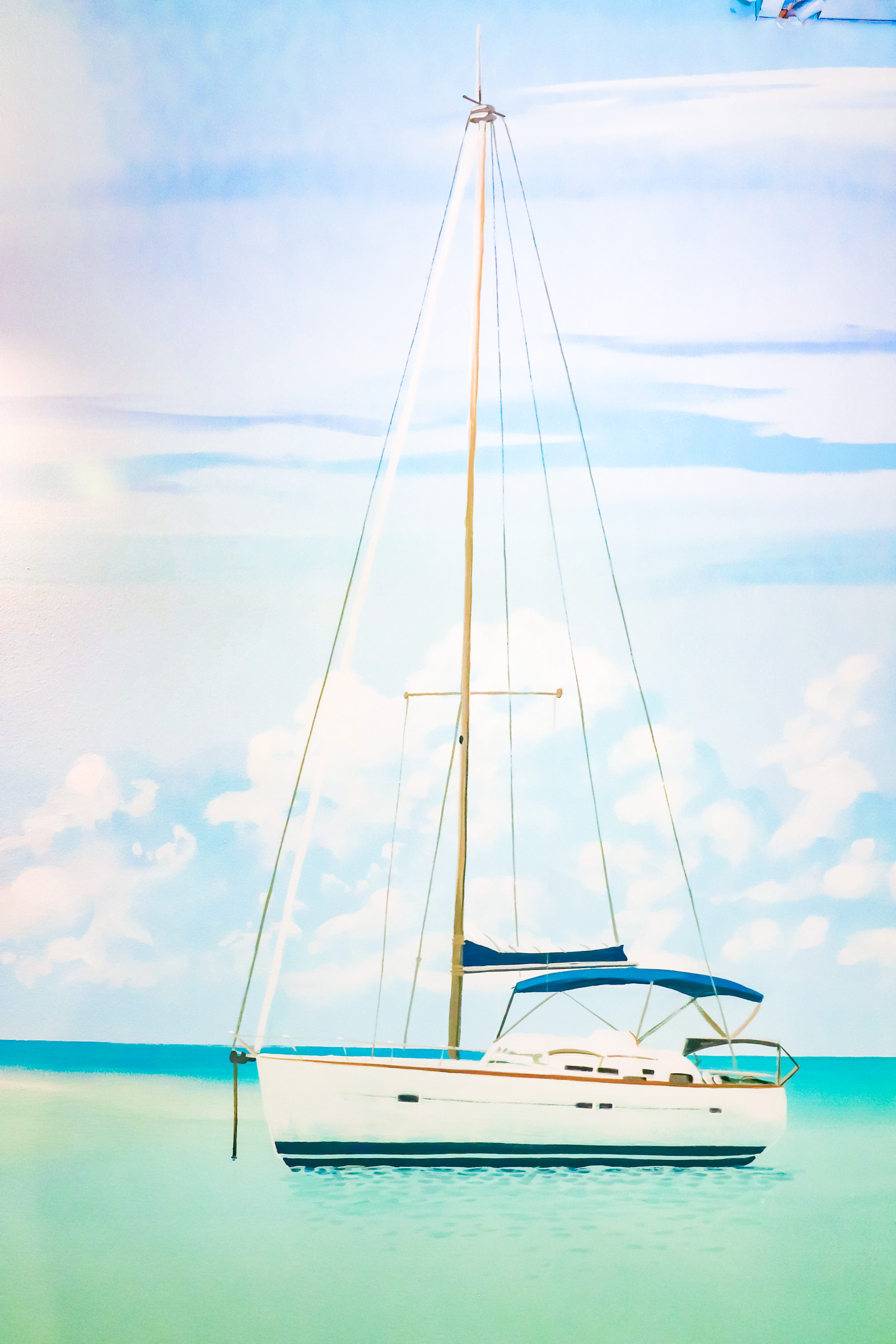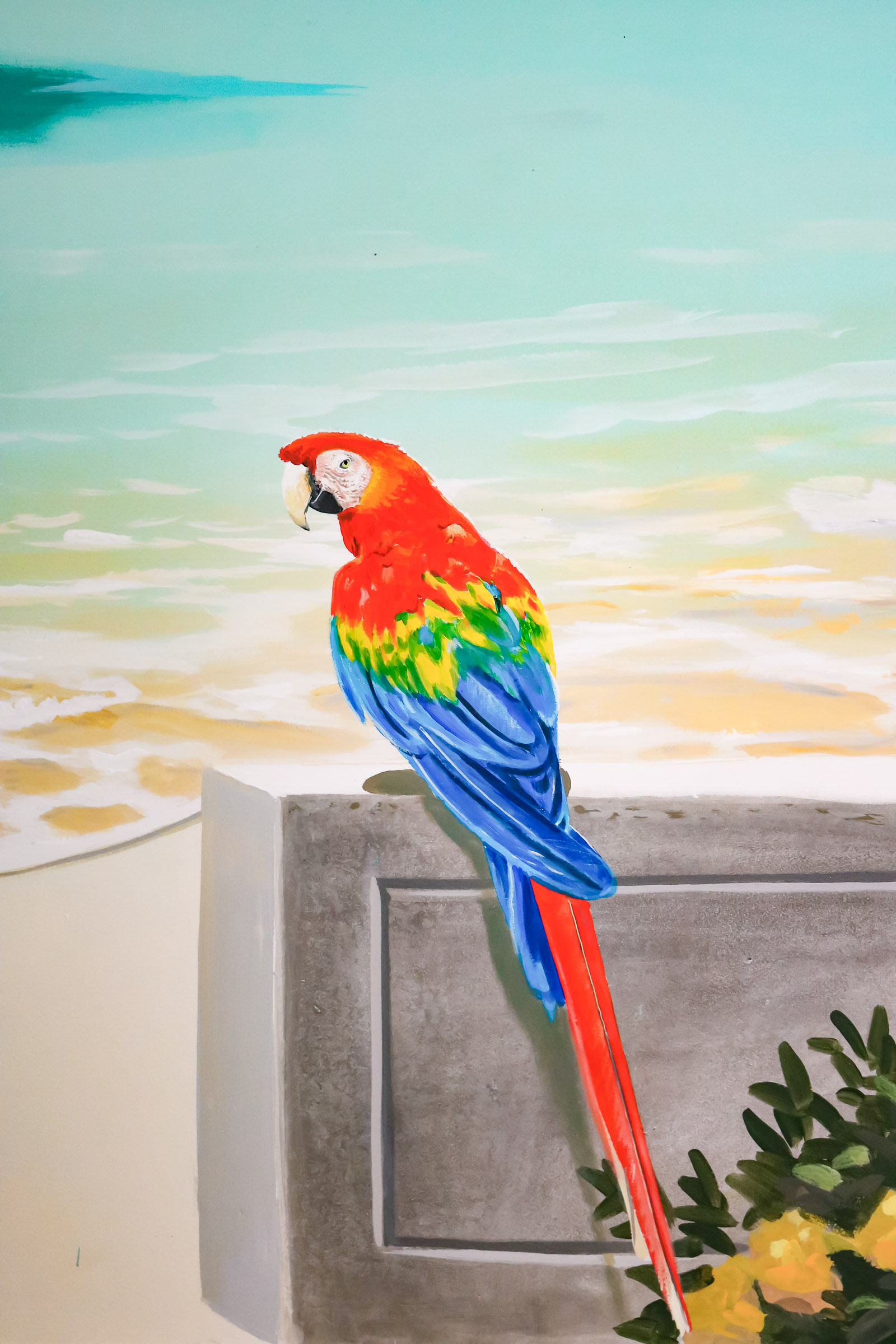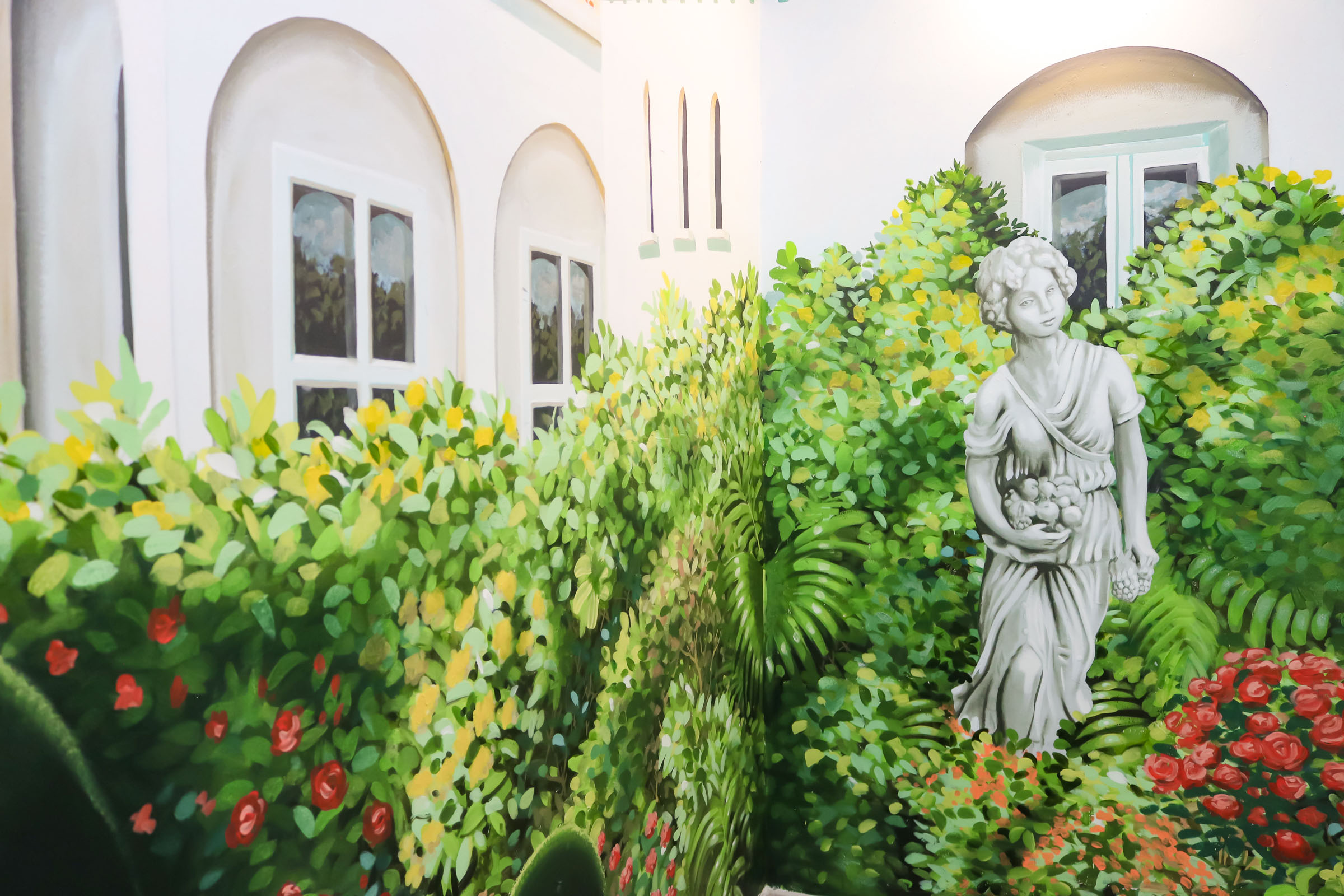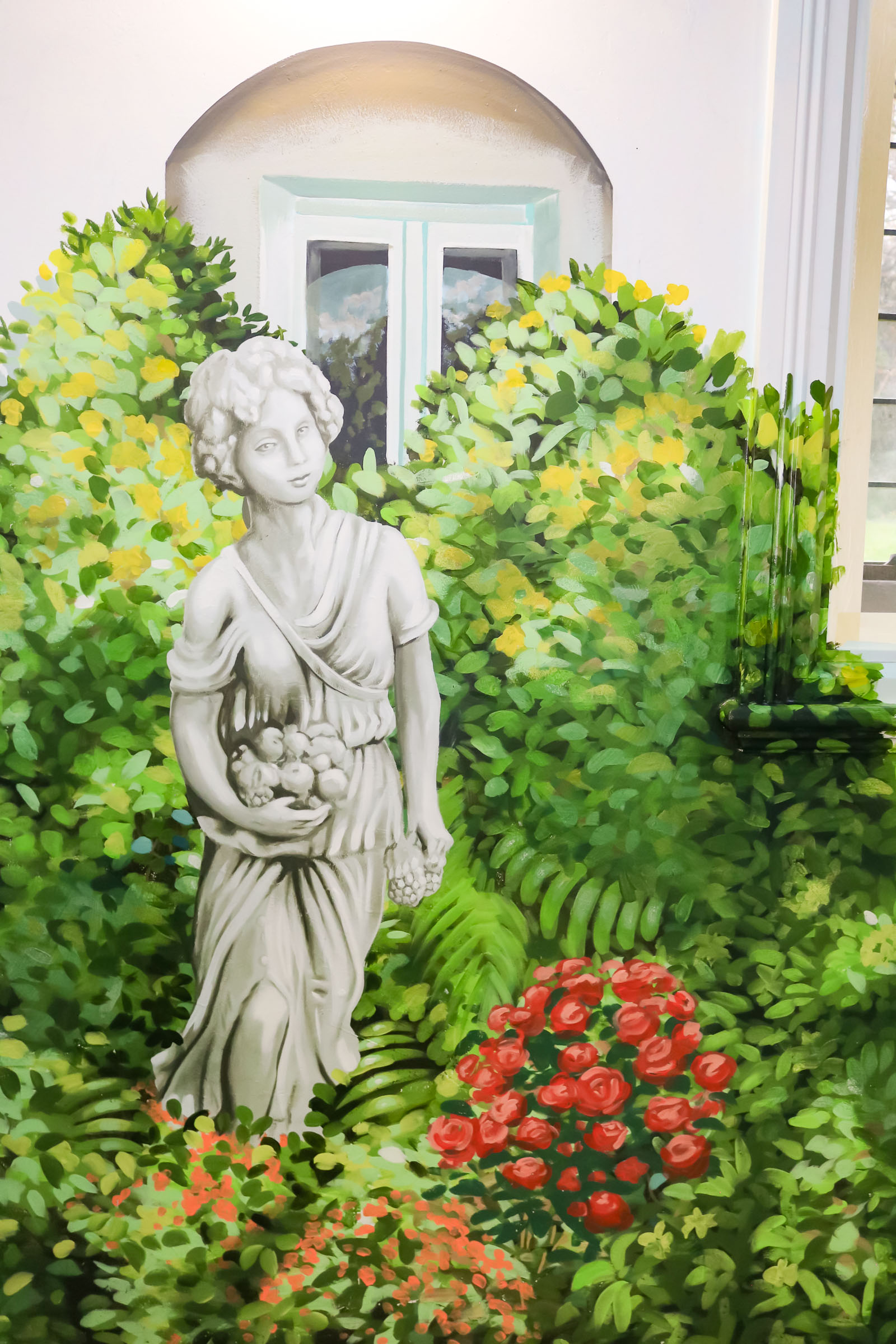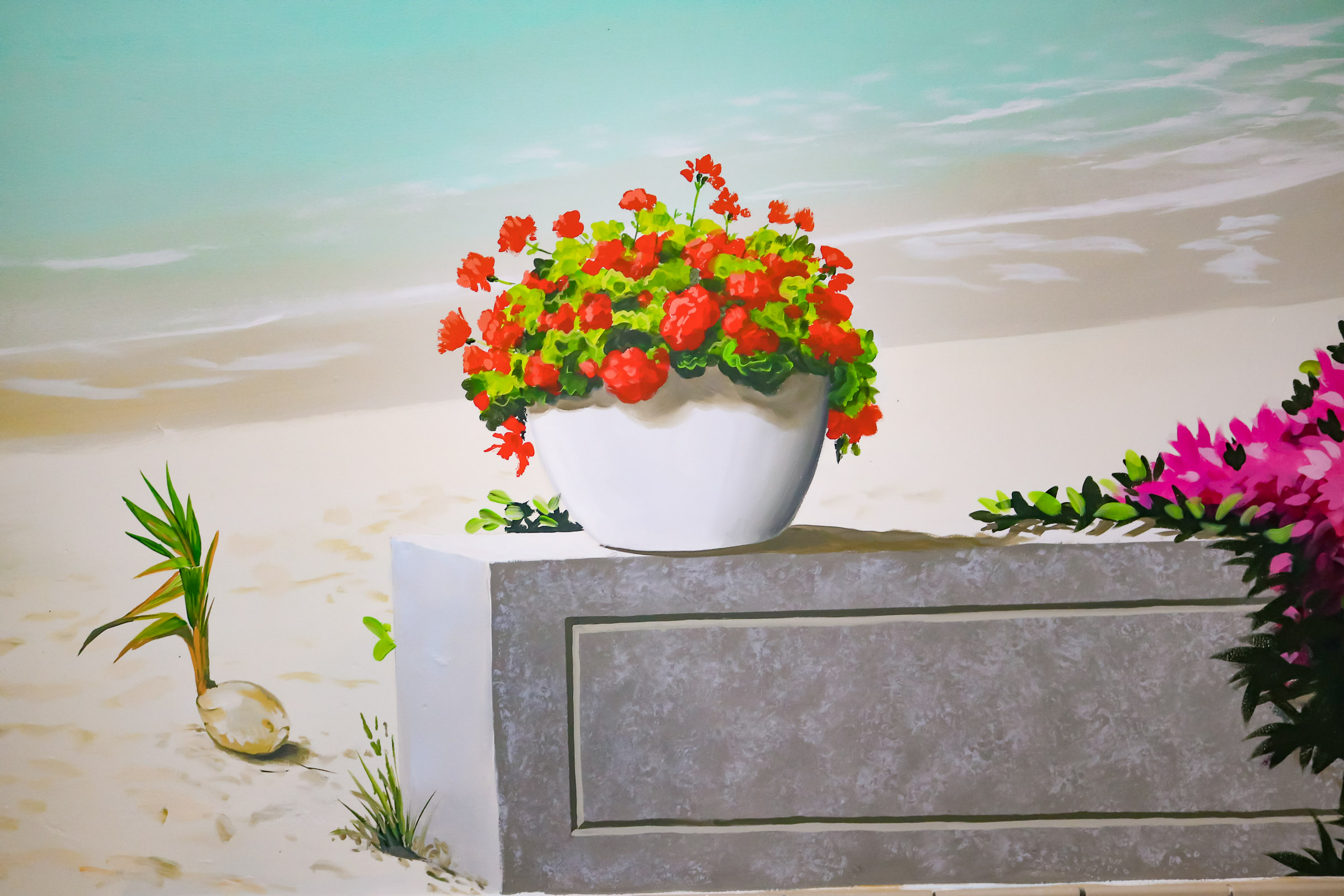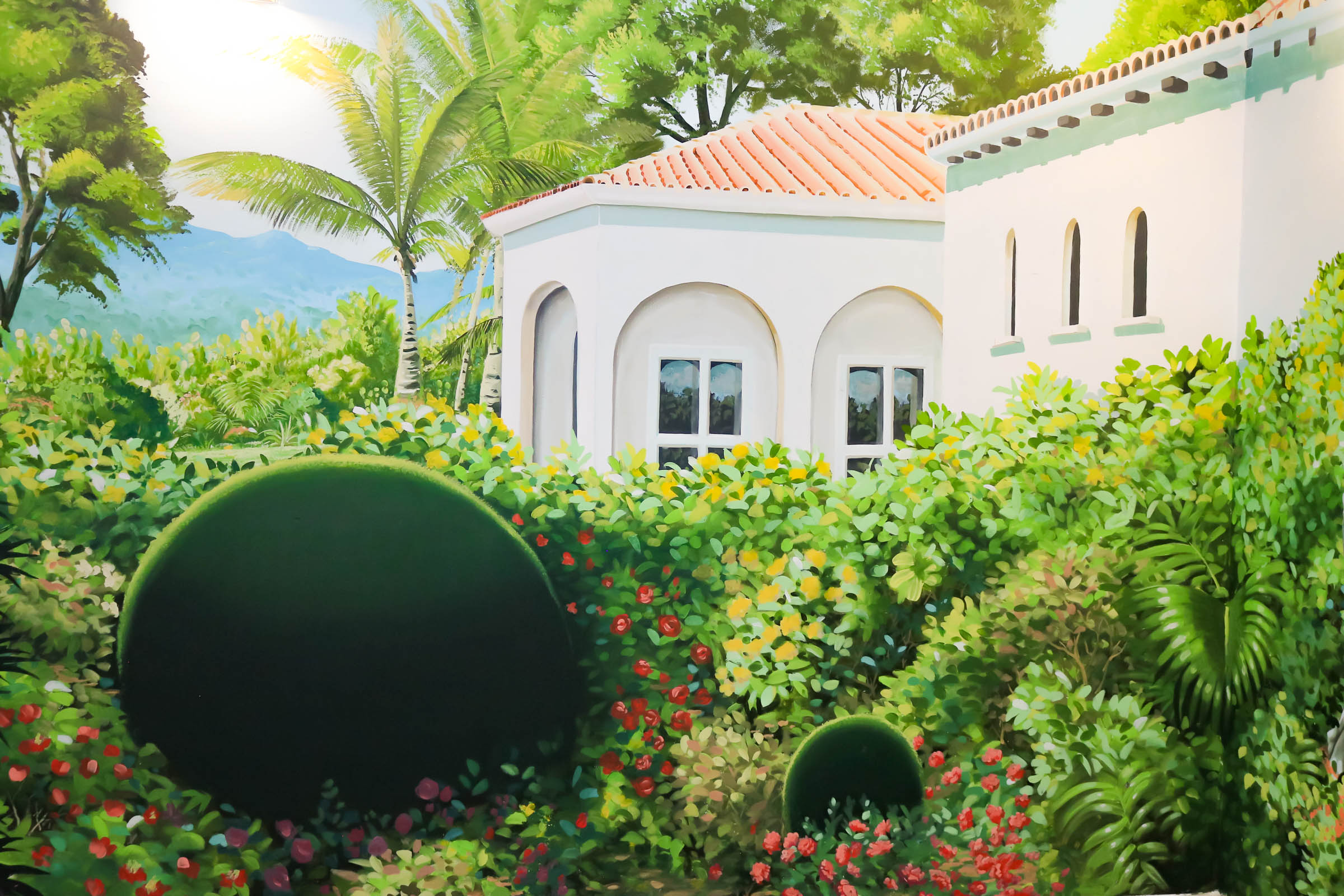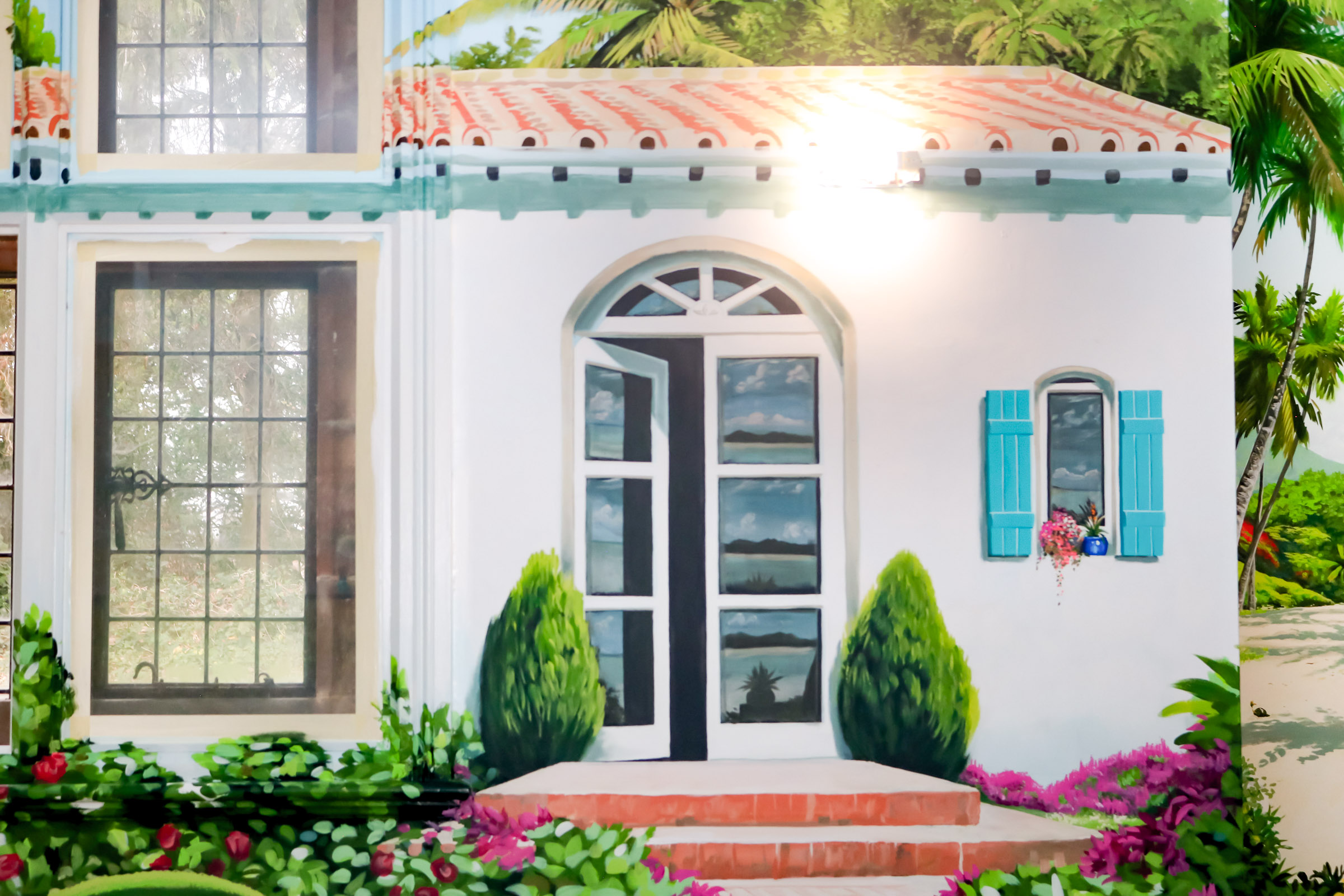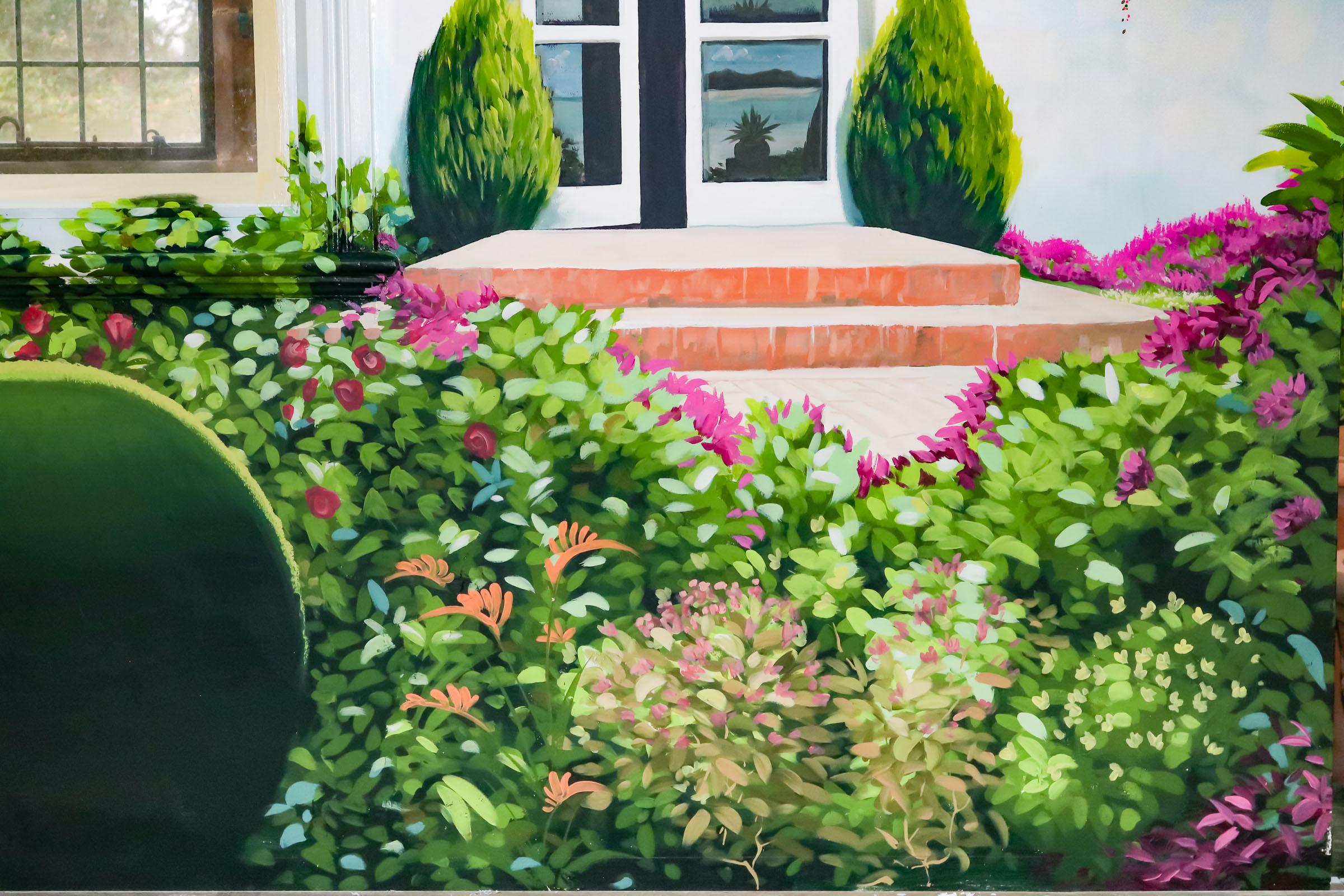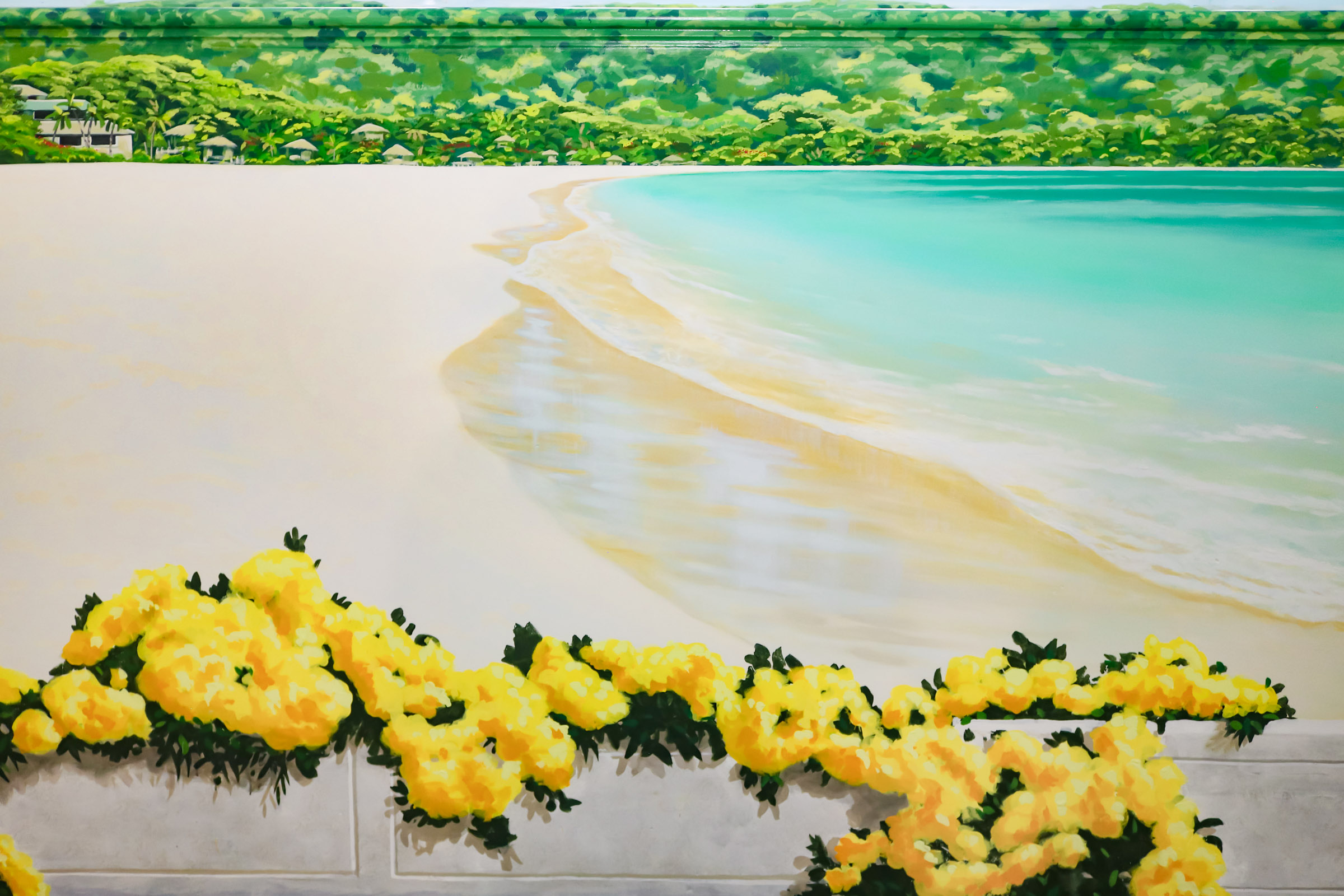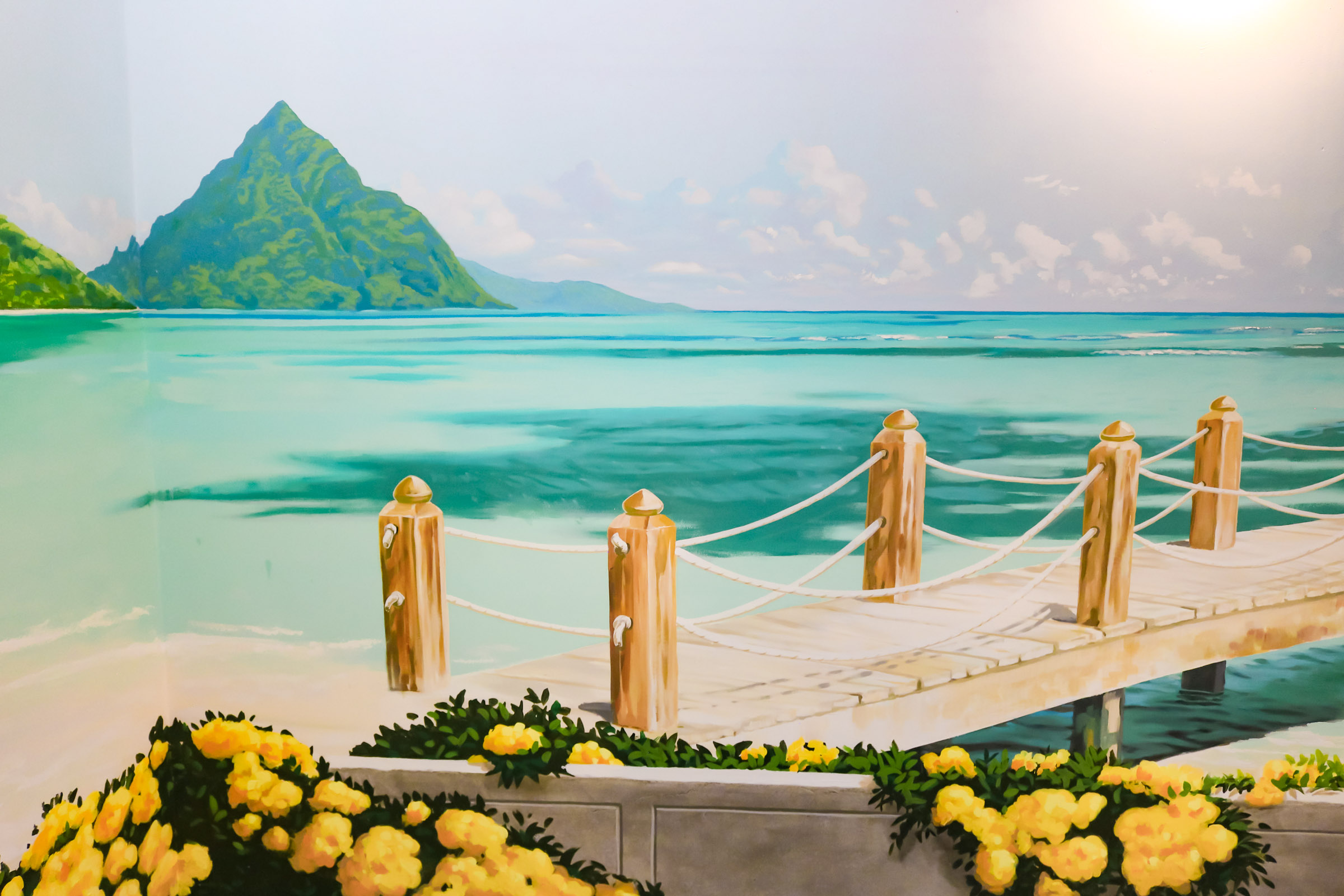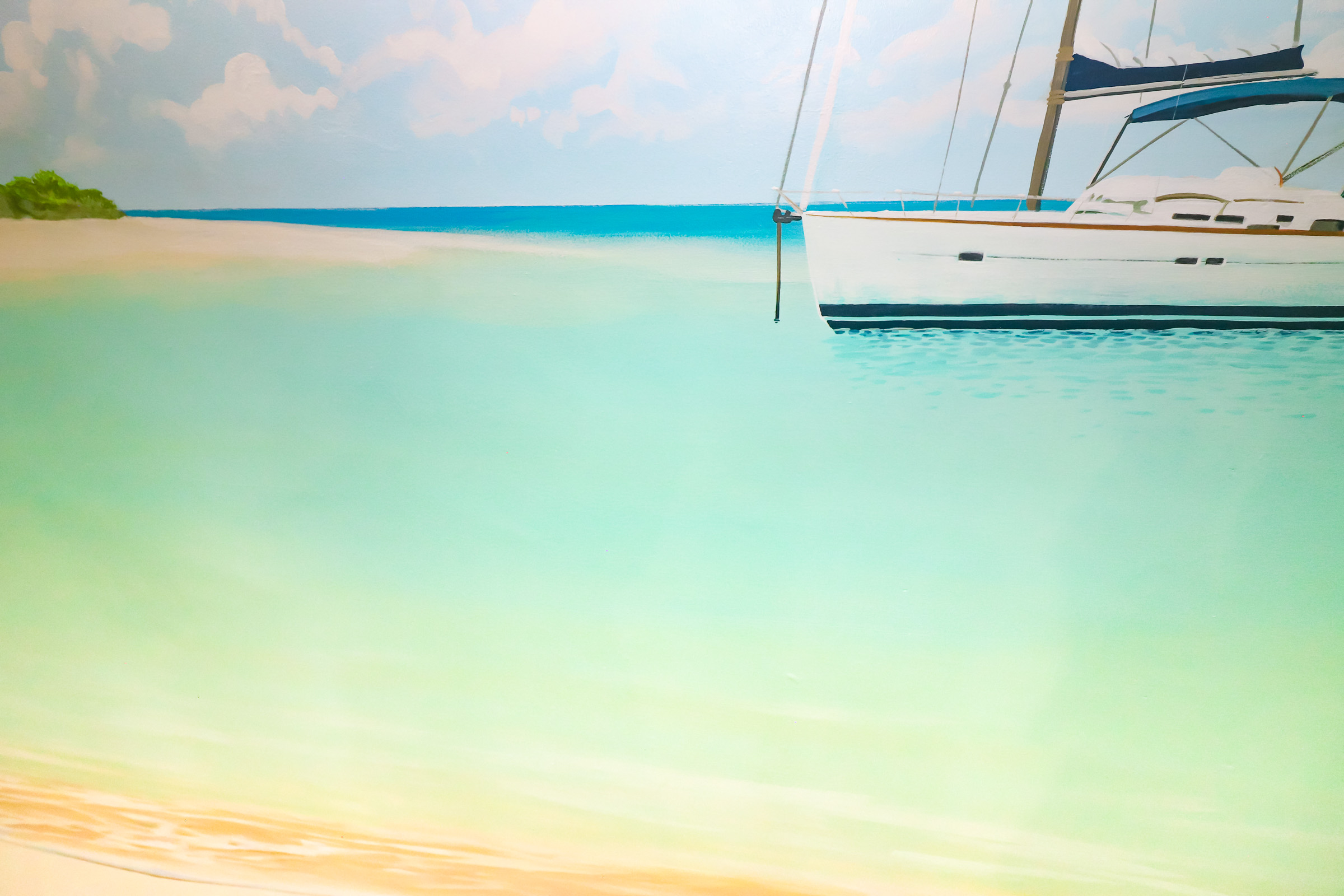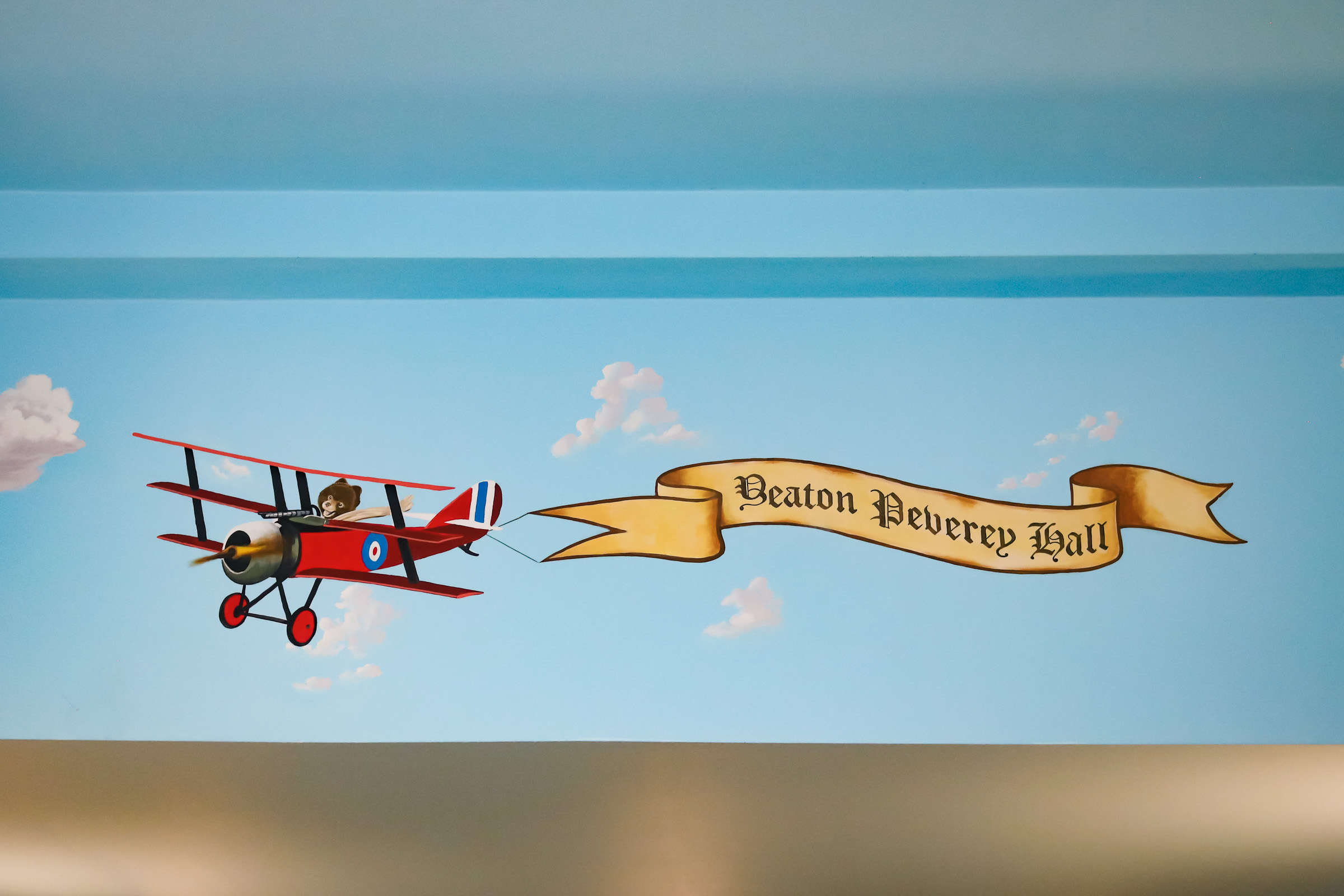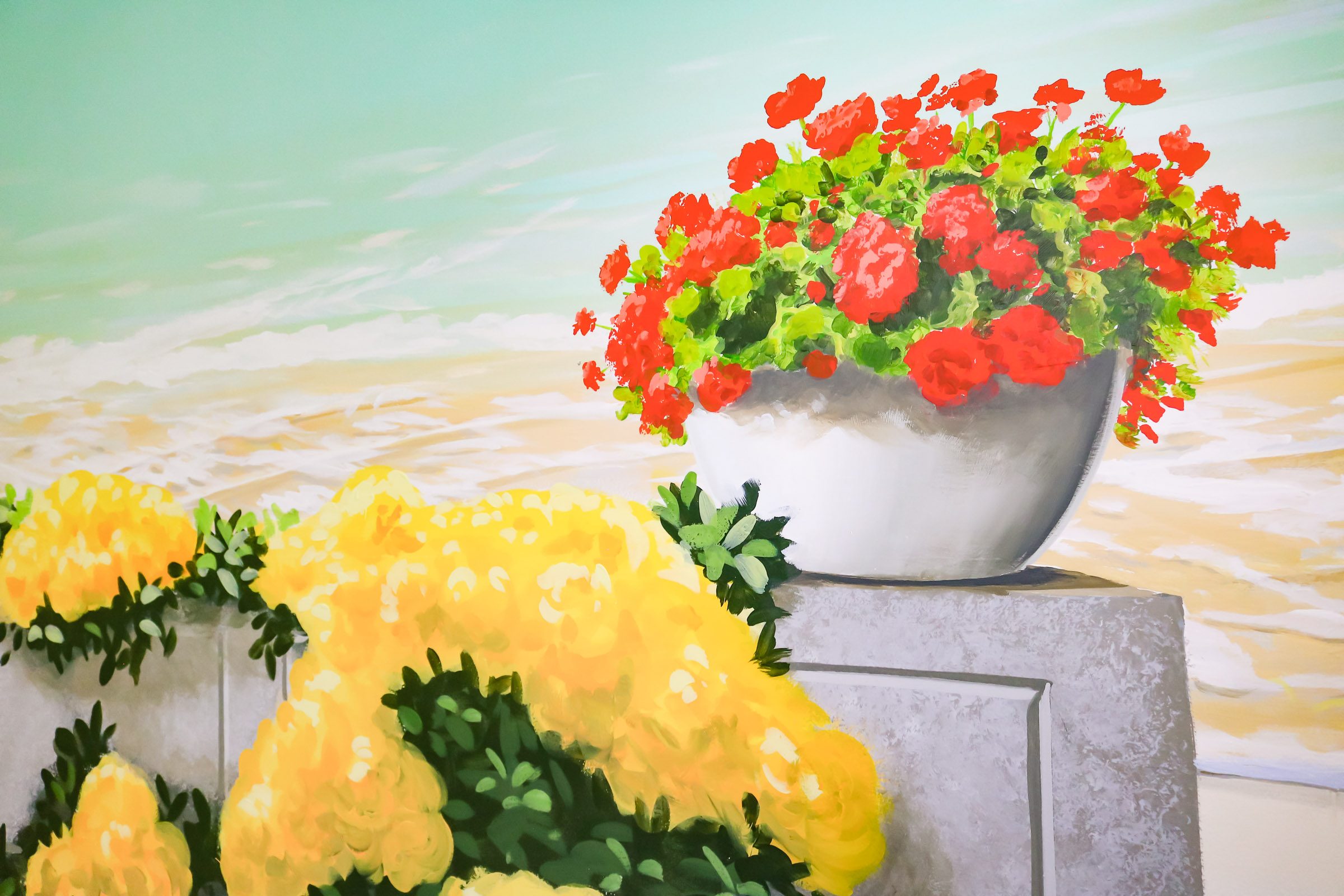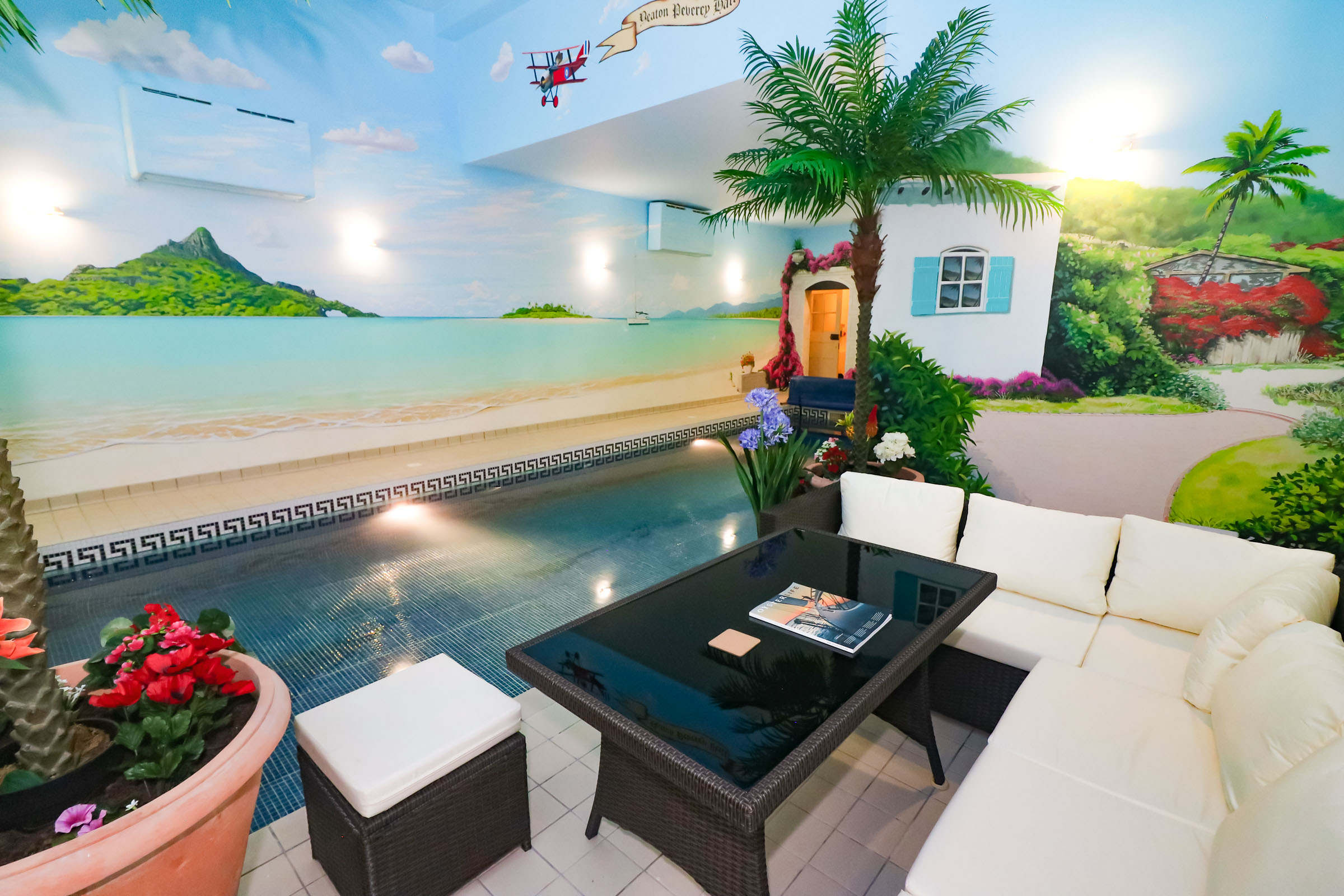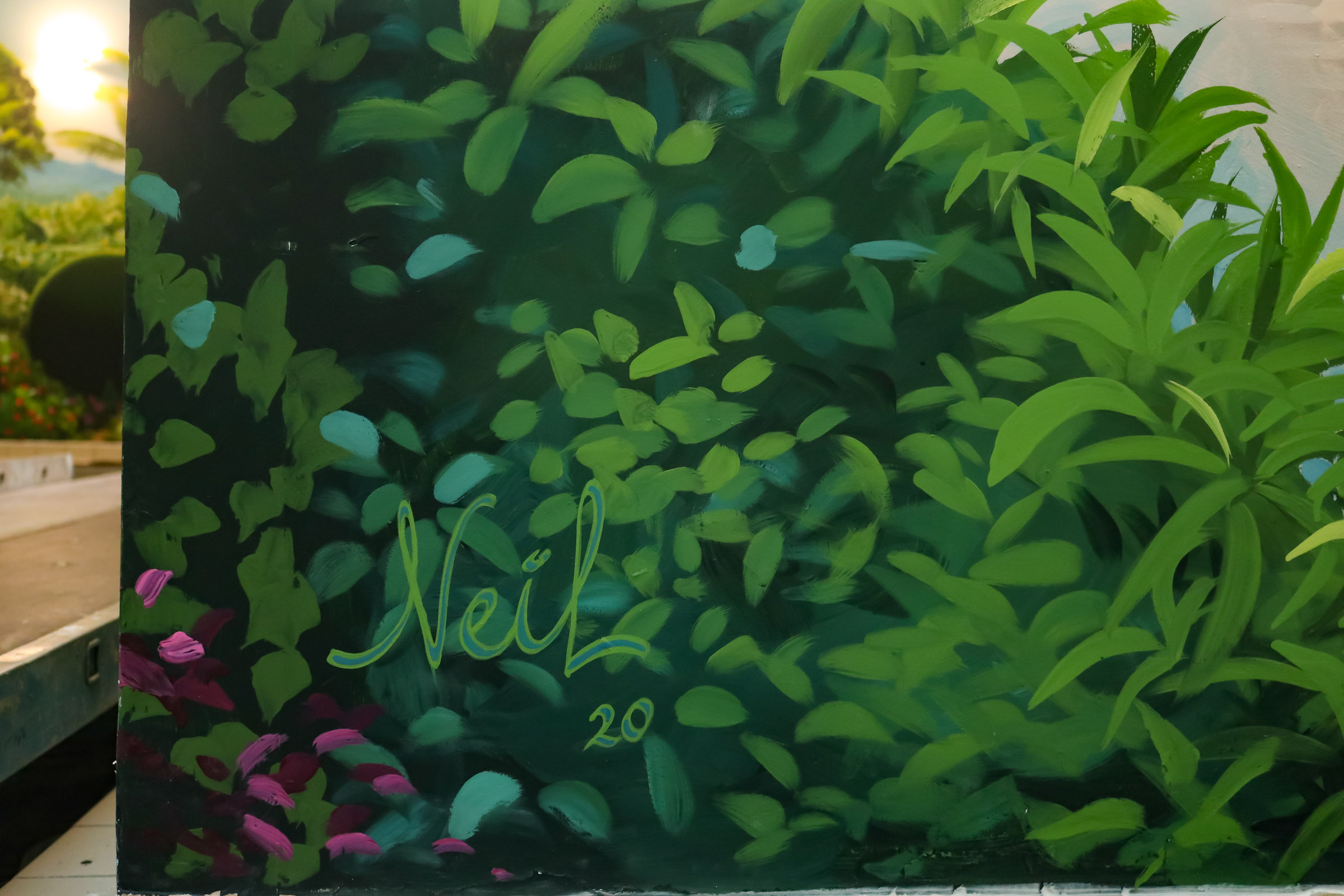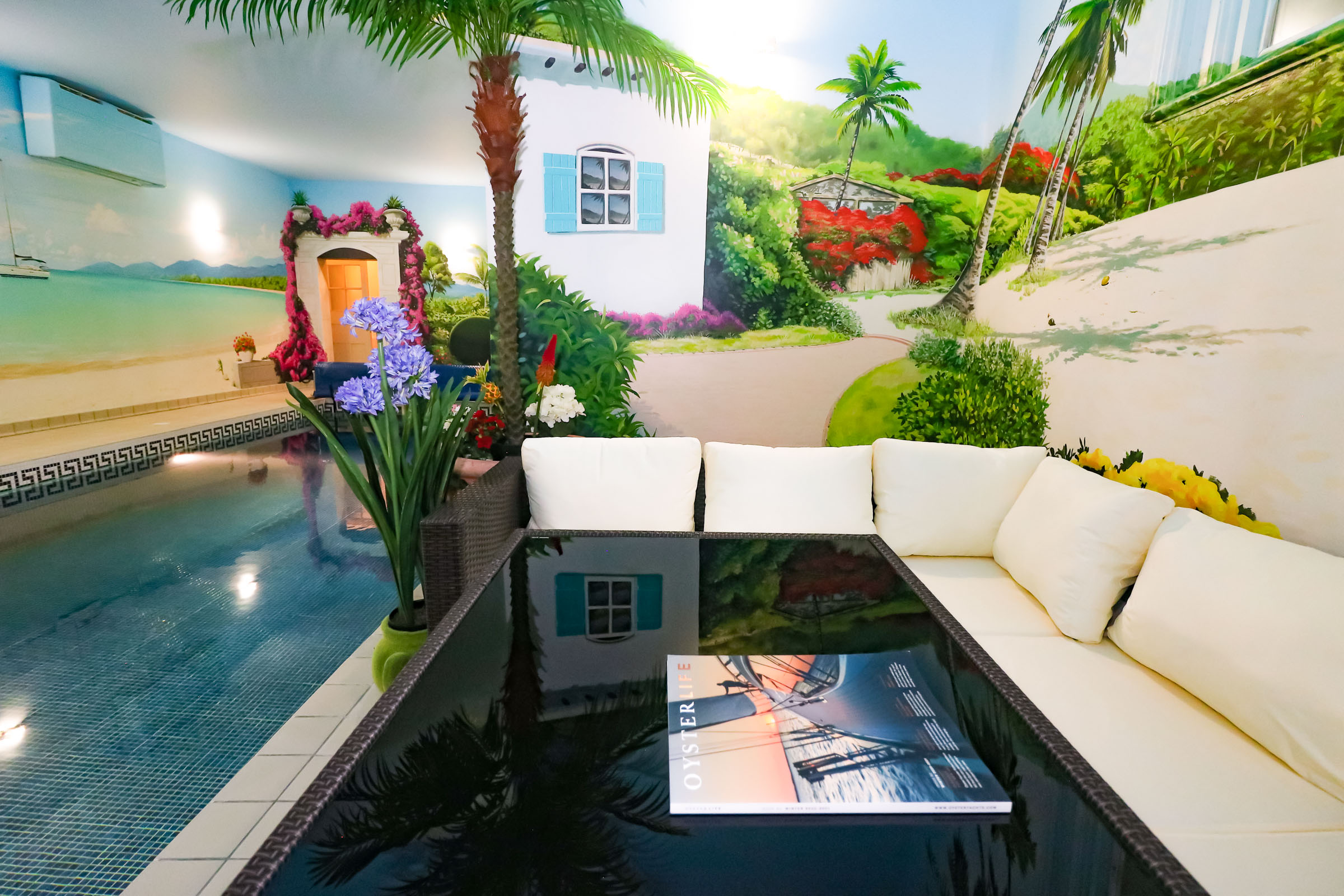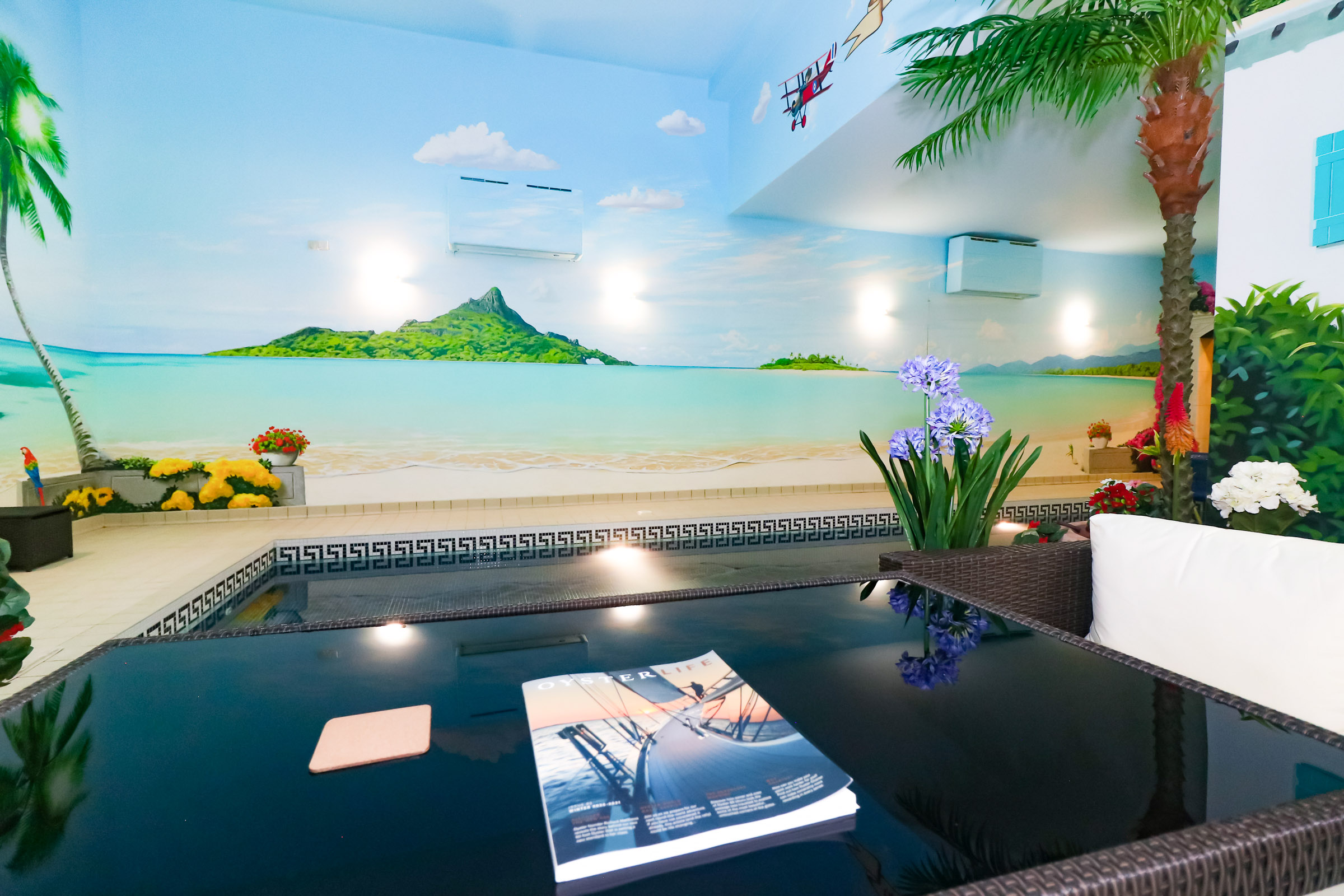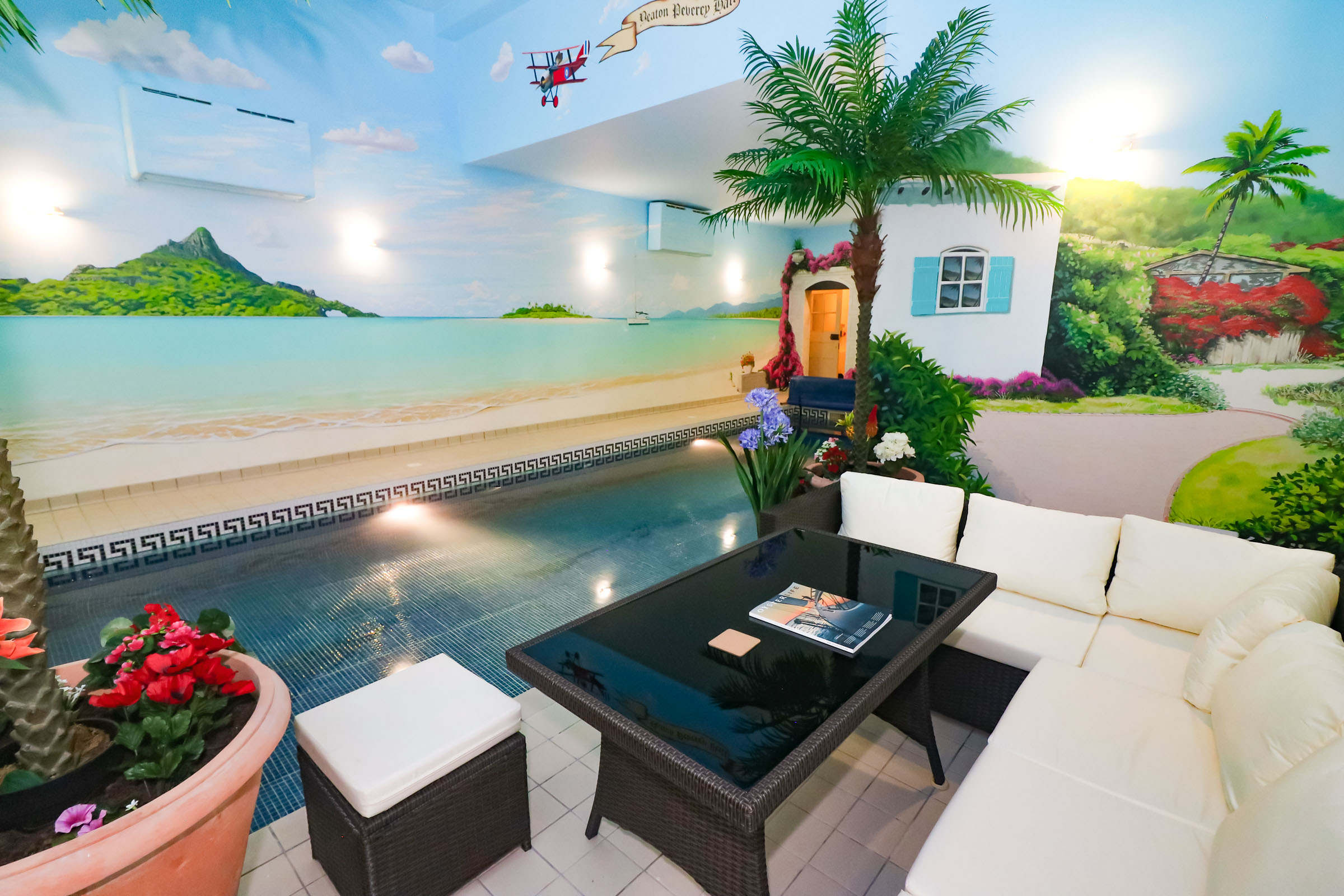 A little more info about this mural:
Wide Caribbean vistas adorn this private indoor swimming pool, along with a beachfront property and garden, all hand painted in a large period property near the ancient UK town of Shrewesbury. To give an idea of size, the first picture shows the end wall which is about 22 feet long (7m) and 14 feet high (4.25m). The longest wall is 41ft (12.5m)

The mural was painted by hand, directly on to the wall, as are most of the murals on this website.

Date - 2021
Location - Shropshire




Cost...£

Very large whole room murals like this one will be quoted around £10K - £15K+, depending on the size and levels of detail.

Ask here about a quote

Since painting this area the little entrance-way and shower room have also had the muralling treatment, and instead of plain old walls are now the romantic swampy Caribbean backwaters, lantern lit under a full moon.

Click here to see

.