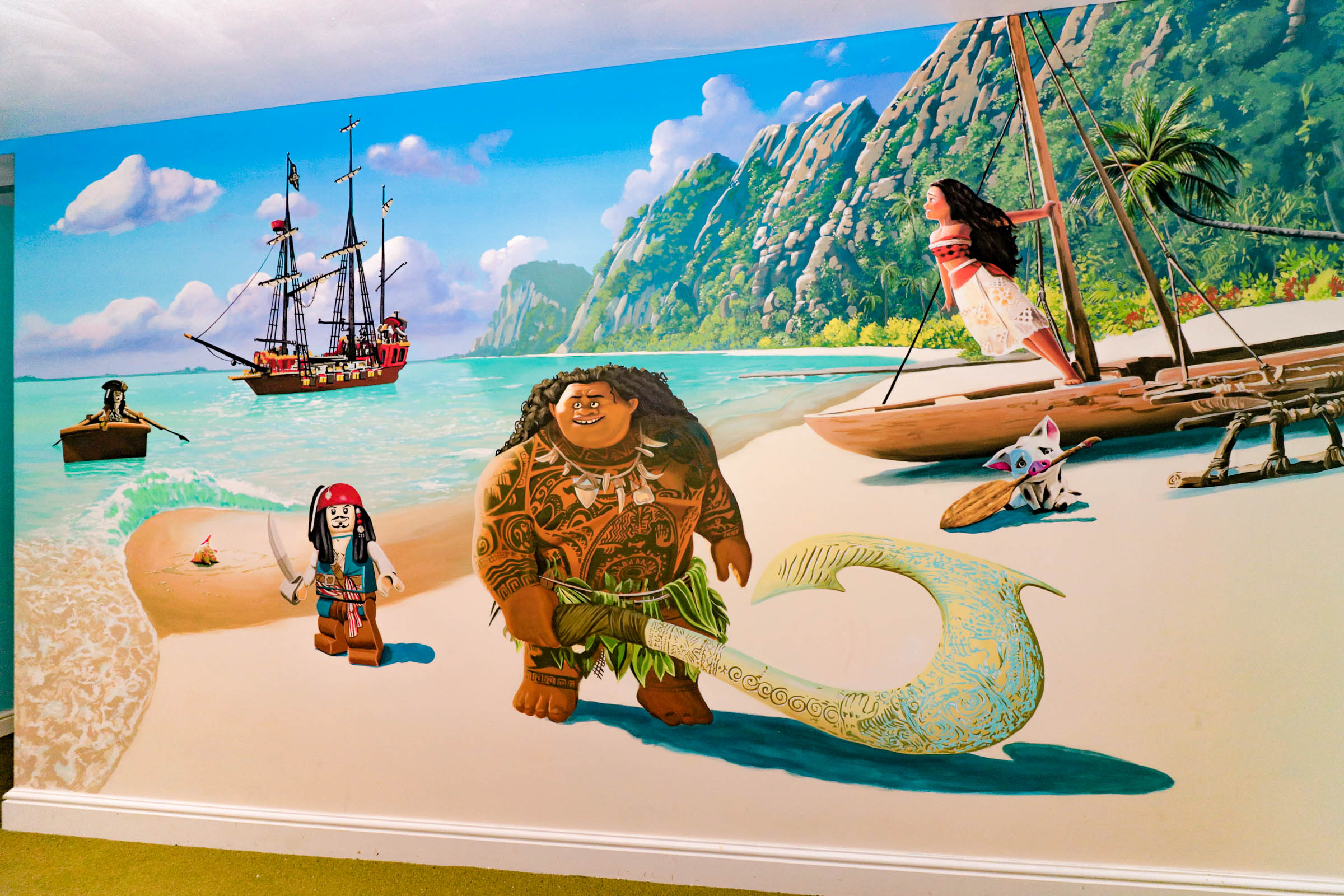 Moana mural with Lego Pirates of the Caribbean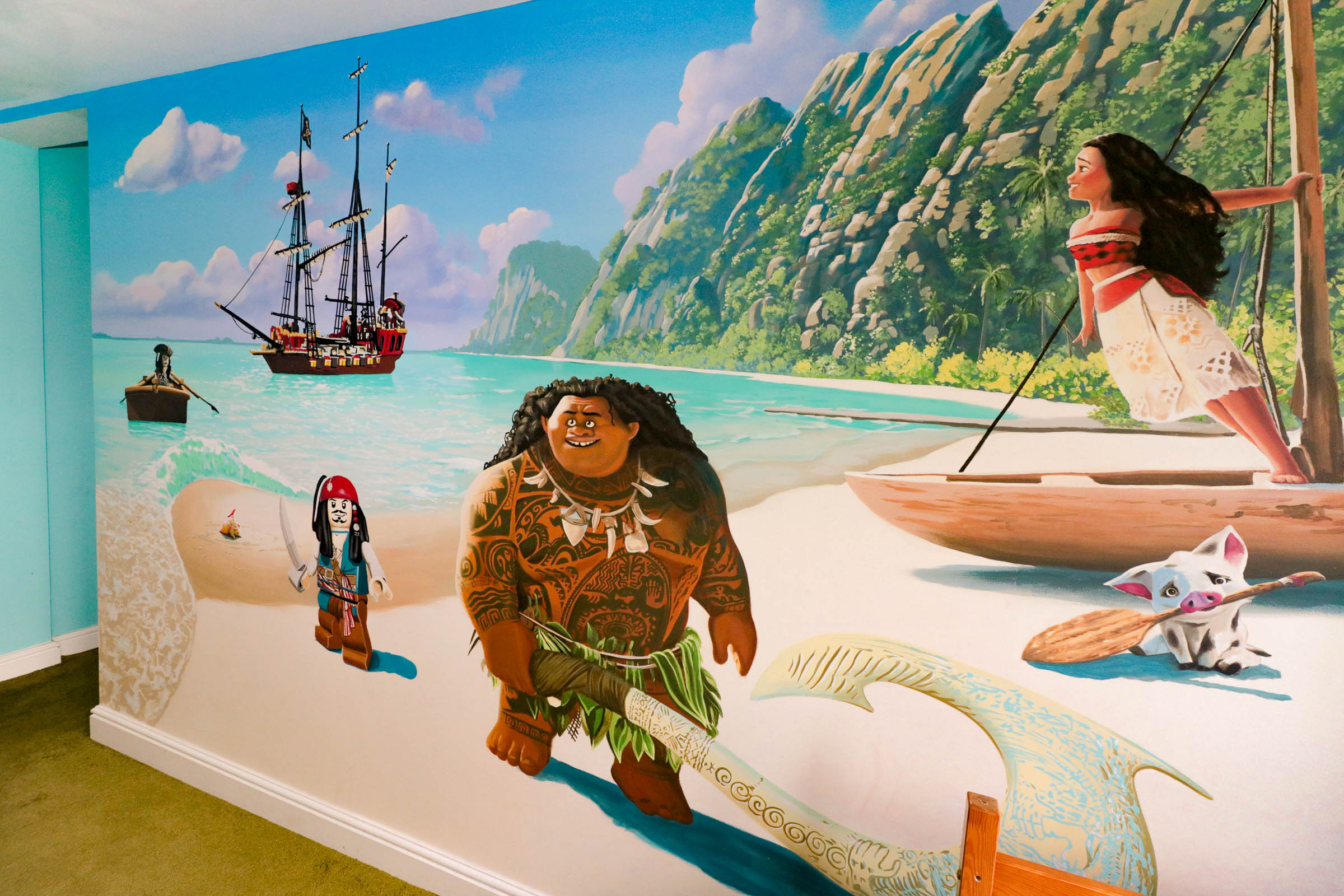 Moana mural with Maui taking centre stage, with Lego Pirates of the Paribbean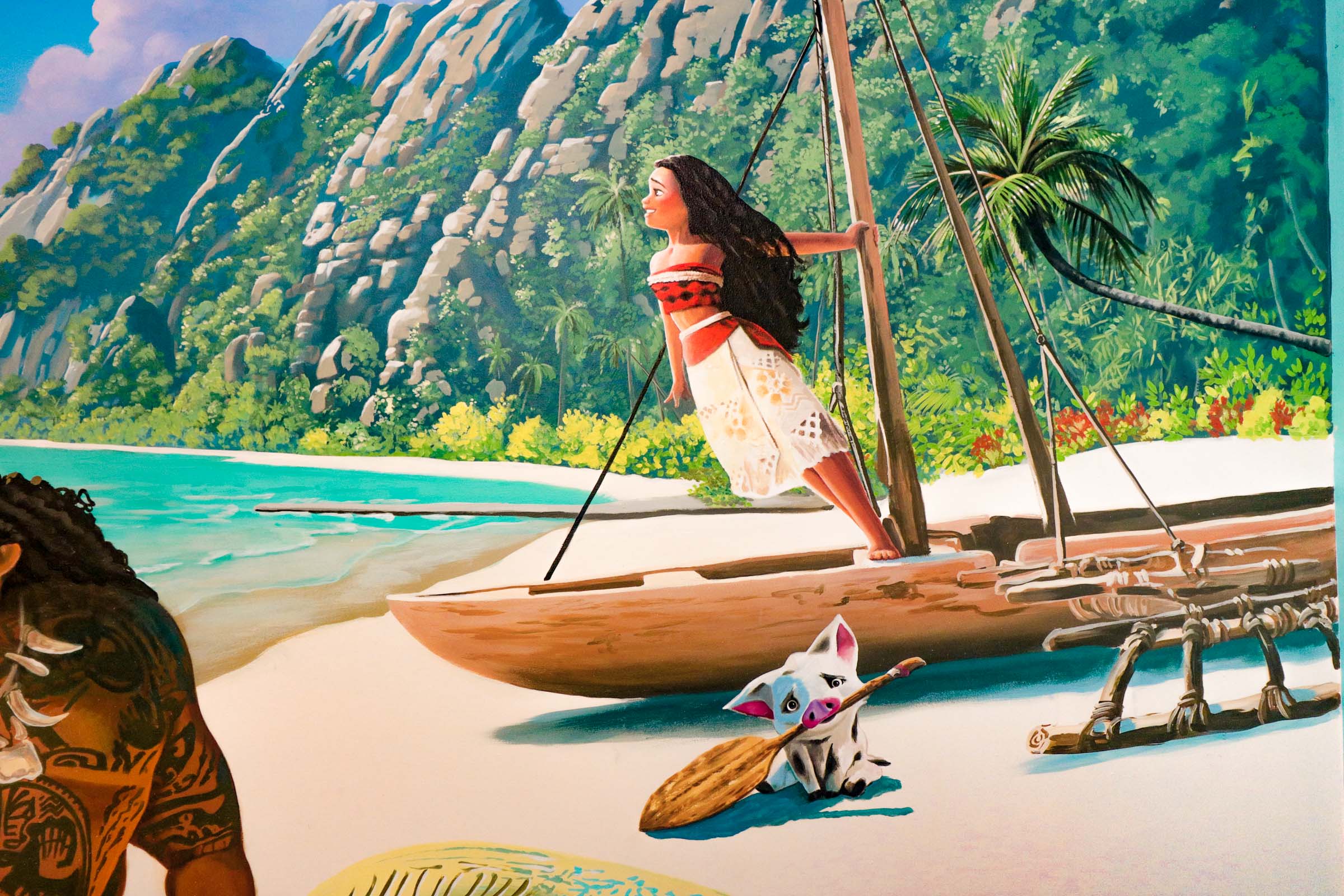 Moana mural Lego Pirates of the Caribbean medley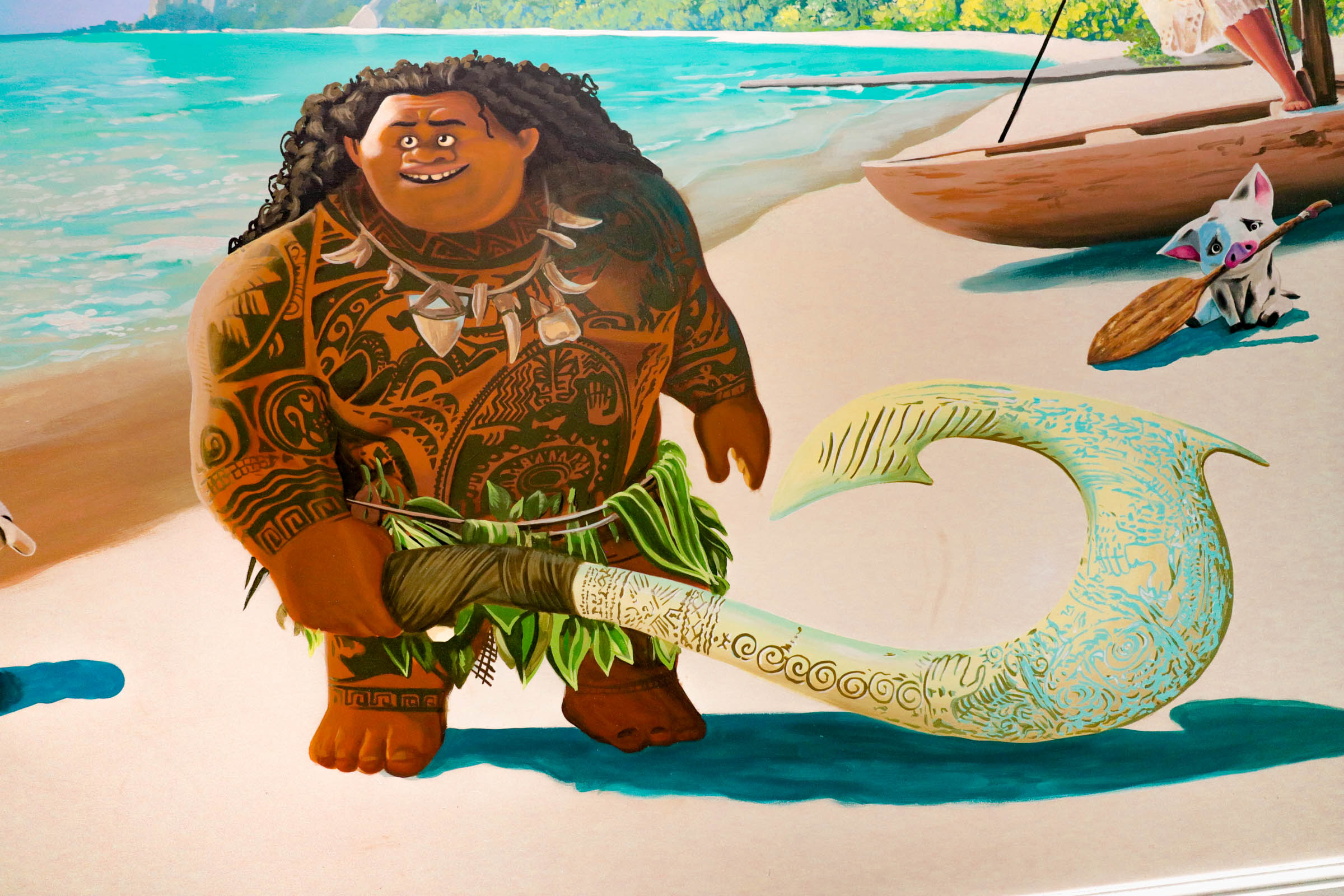 Maui in Moana bedroom wallmural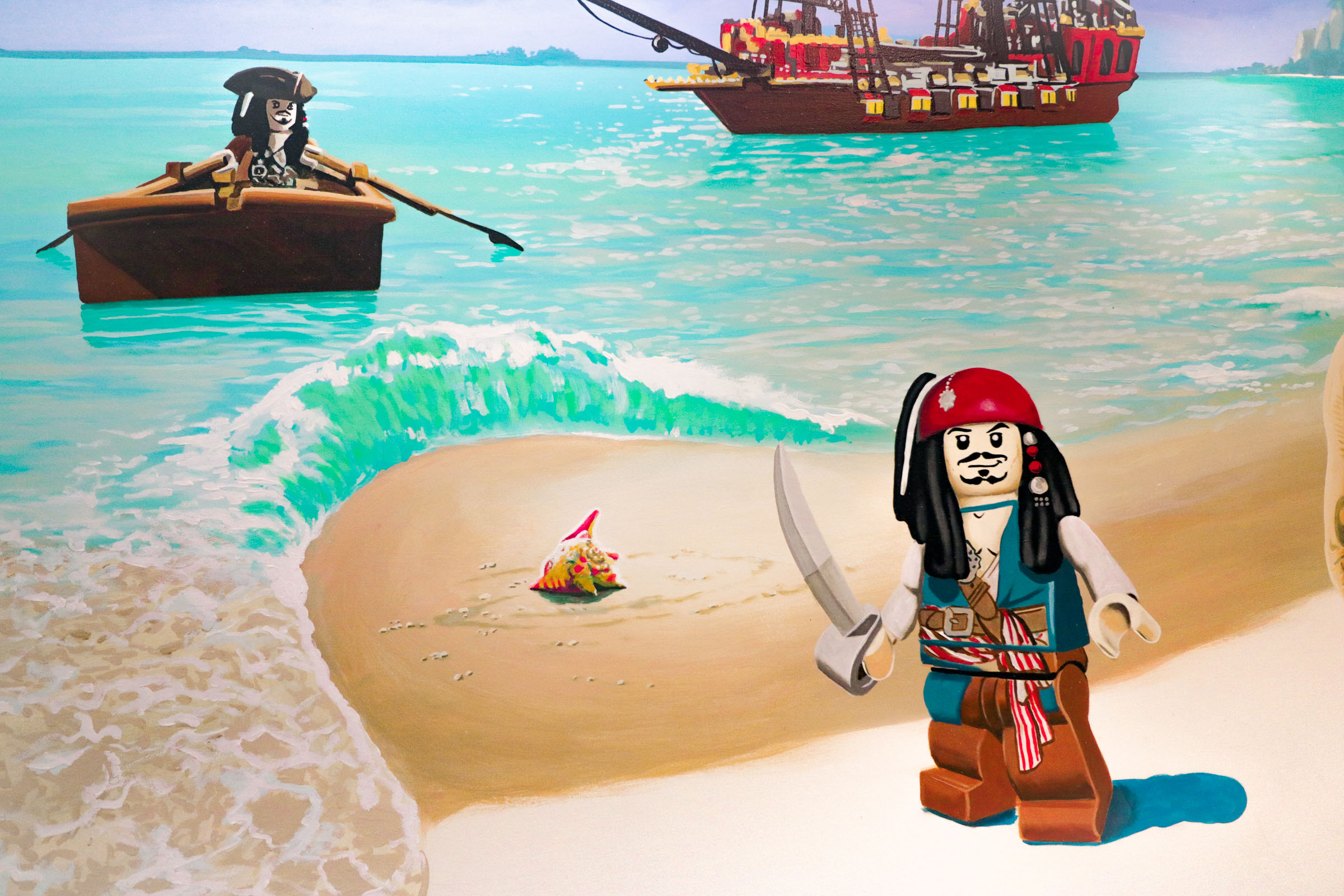 Lego Jack Sparrow from Lego Pirates of the Caribbean meets Moana in kid's mural
Lego Jack Sparrow rowing from the beach to his Lego pirate ship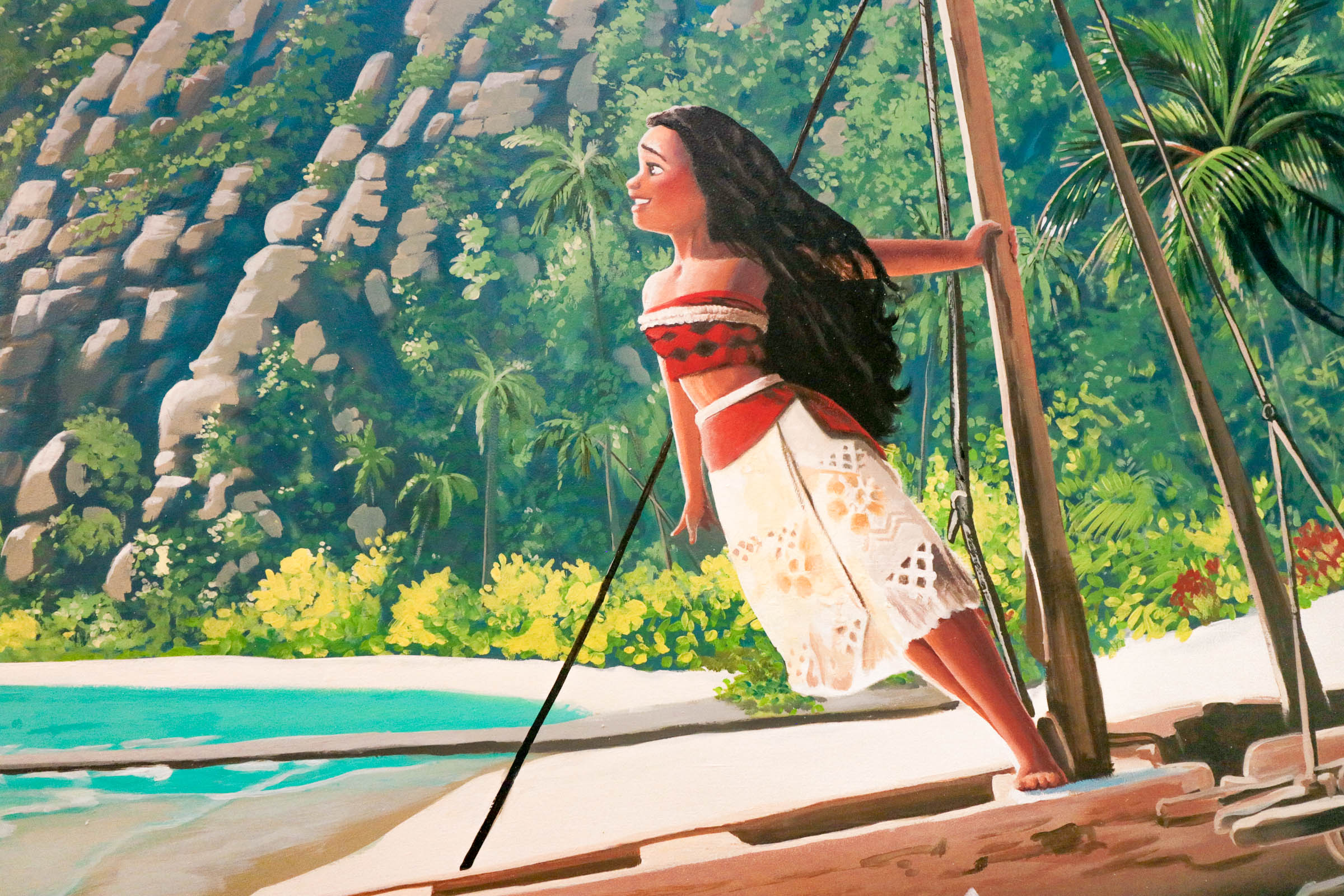 Moana mural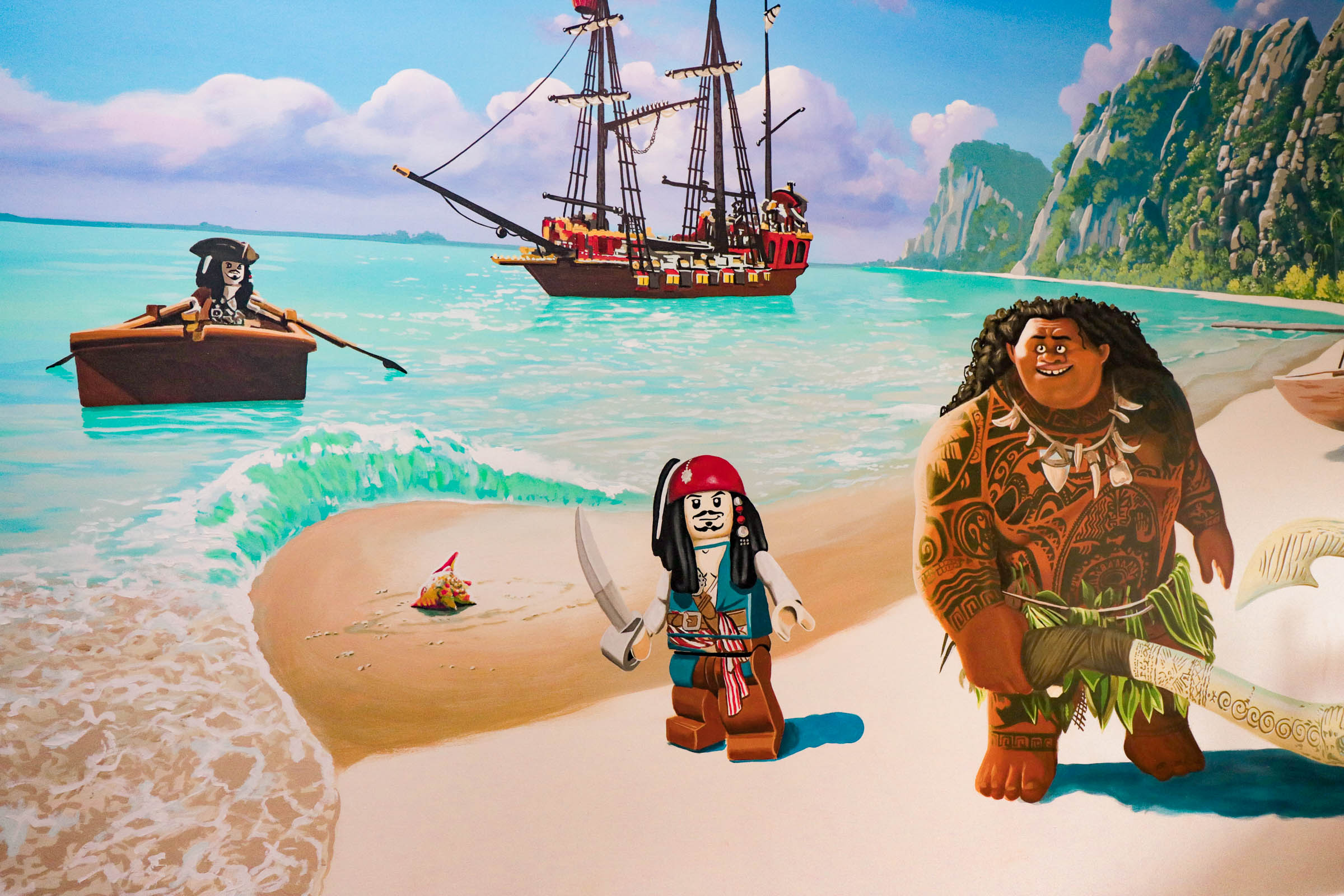 Maui and Lego Jack Sparrow mural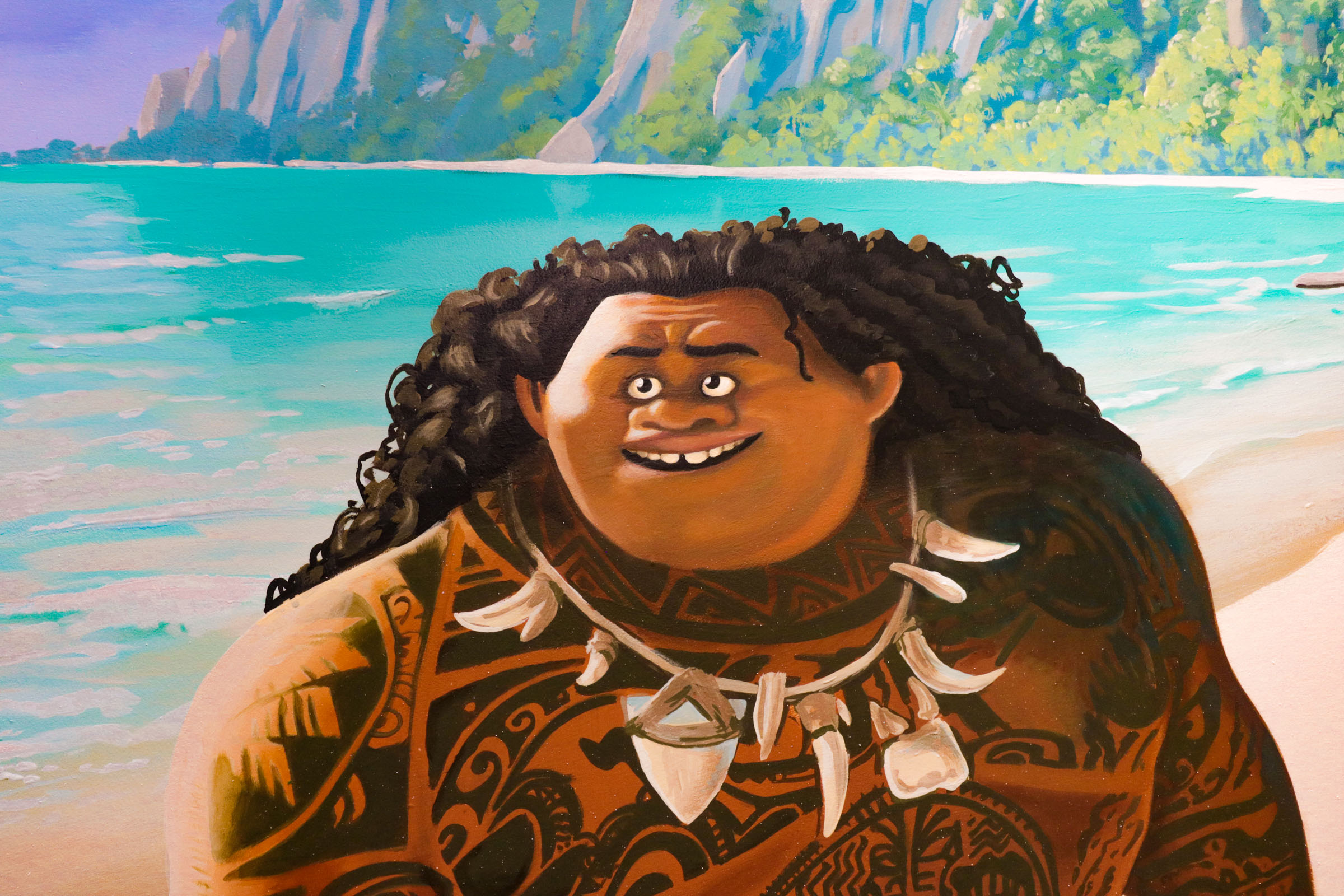 Maui mural detail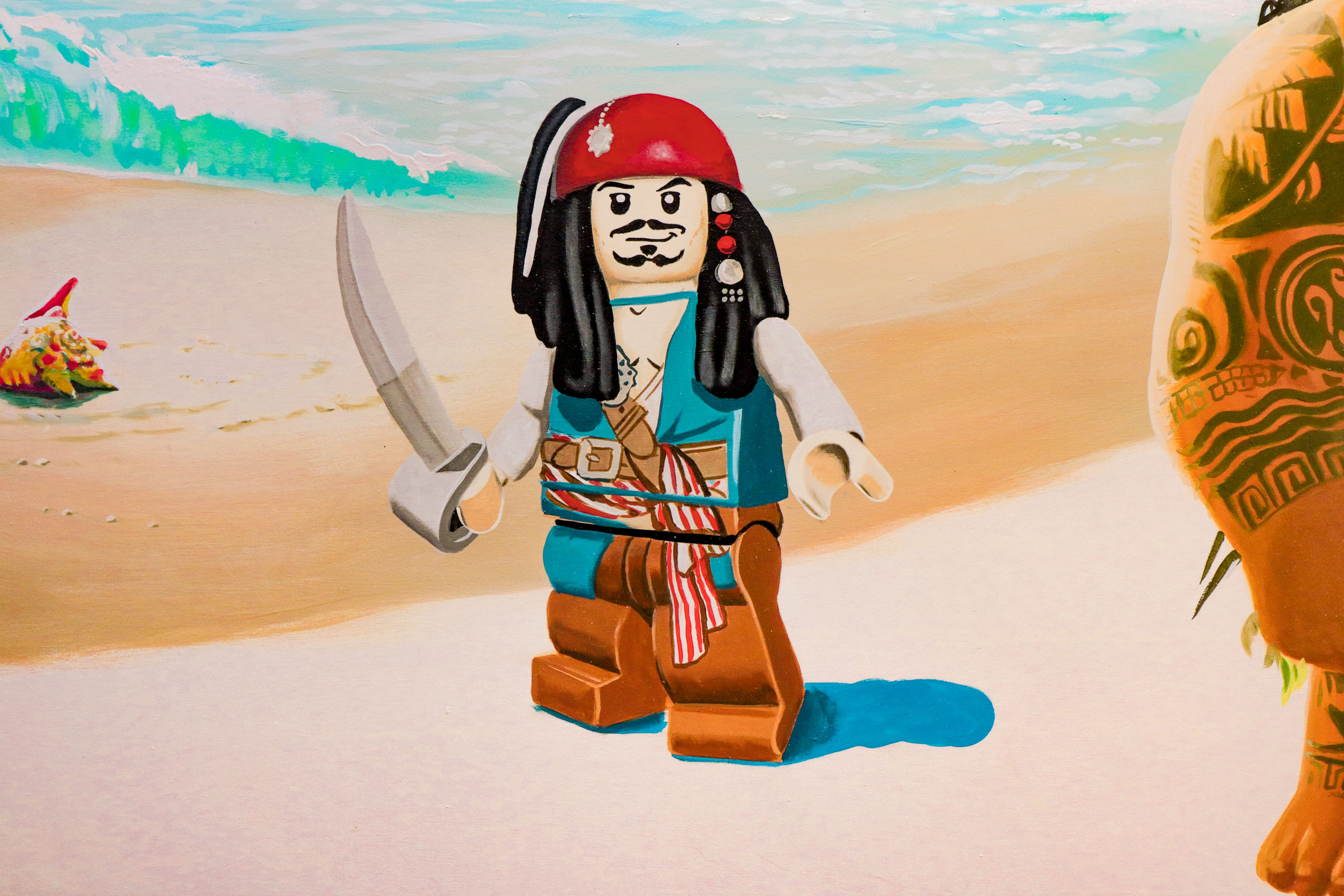 Lego Jack Sparrow in bedroom mural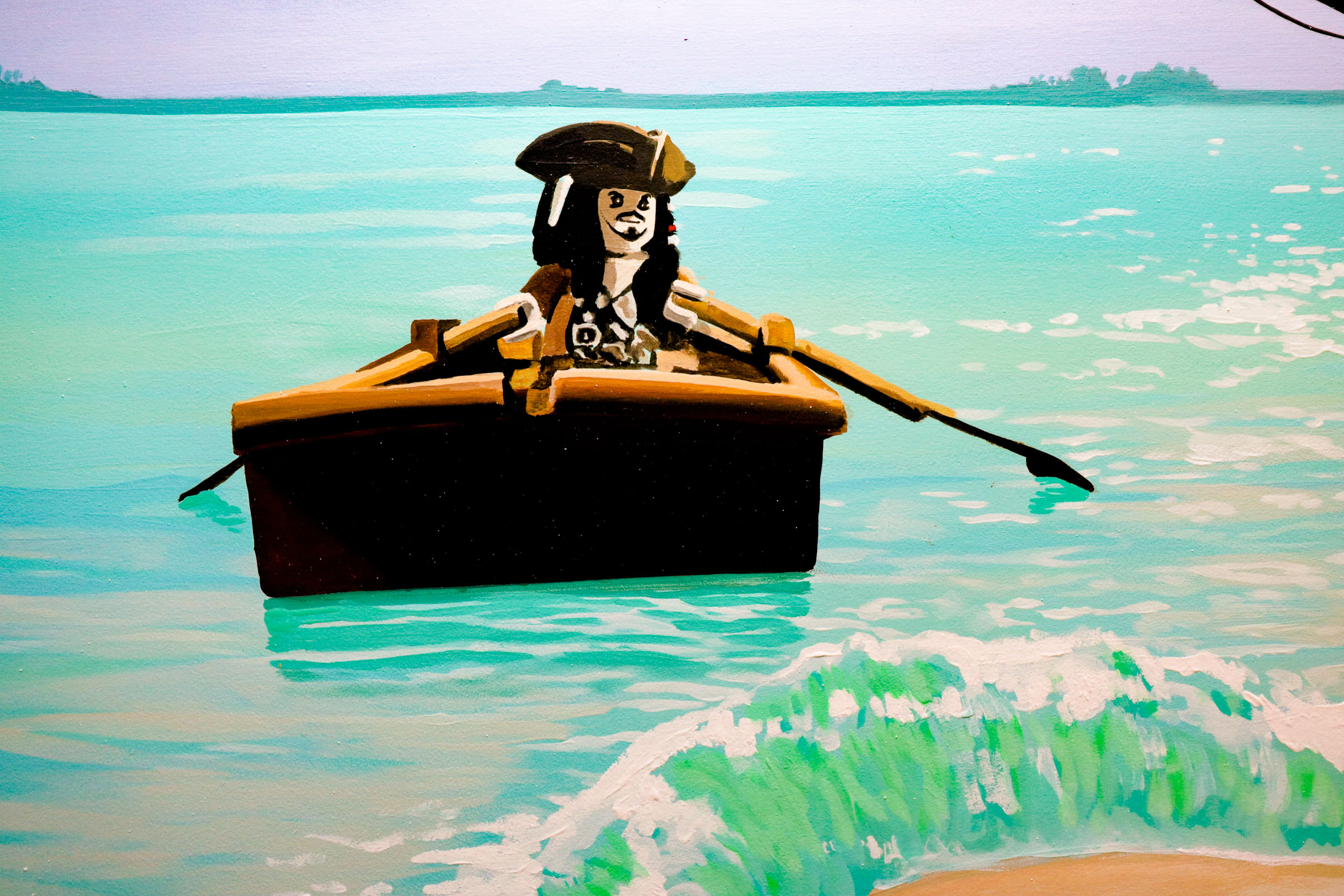 Lego Jack Sparrow rowing a little boat in wallmural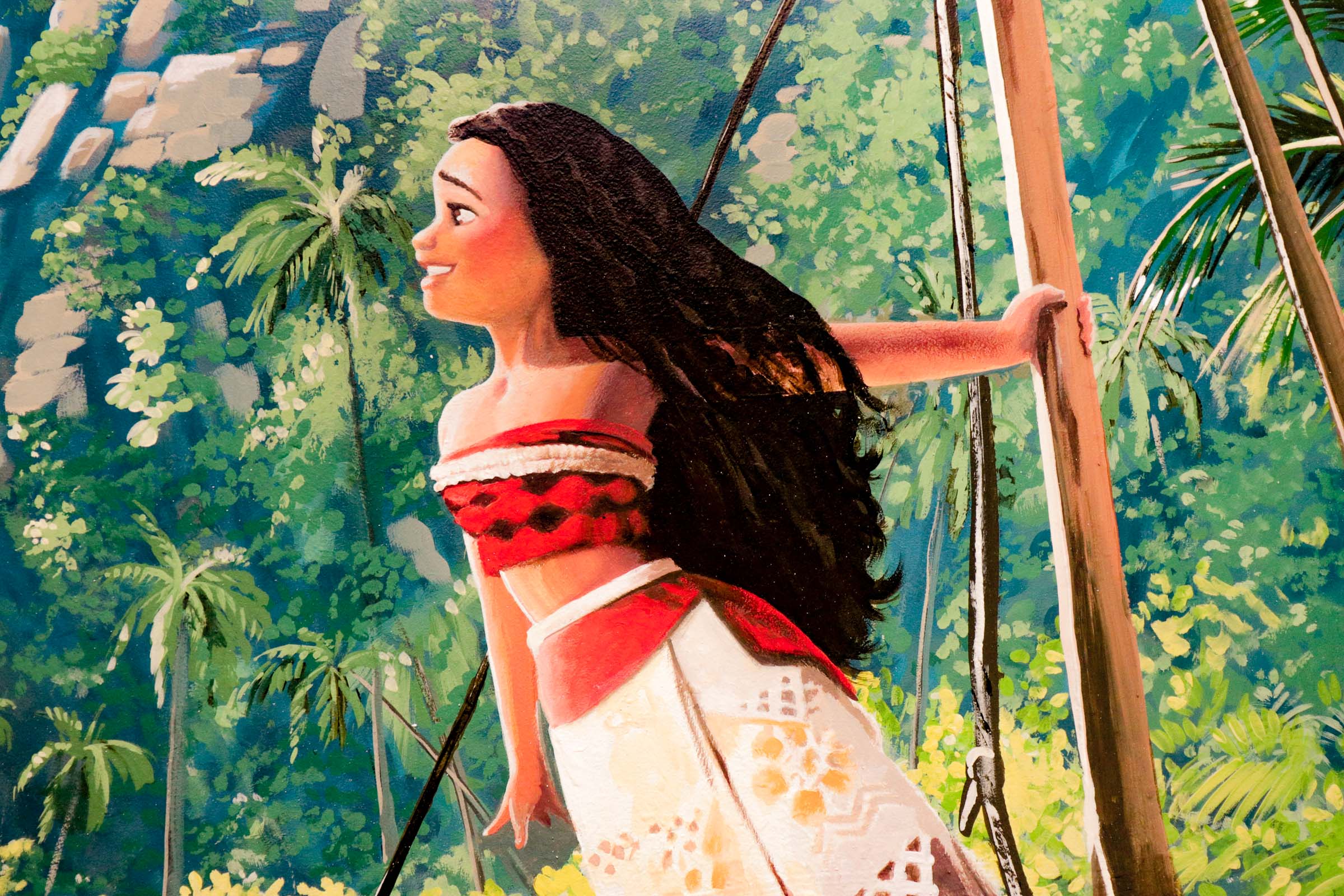 Moana in awesome bedroom mural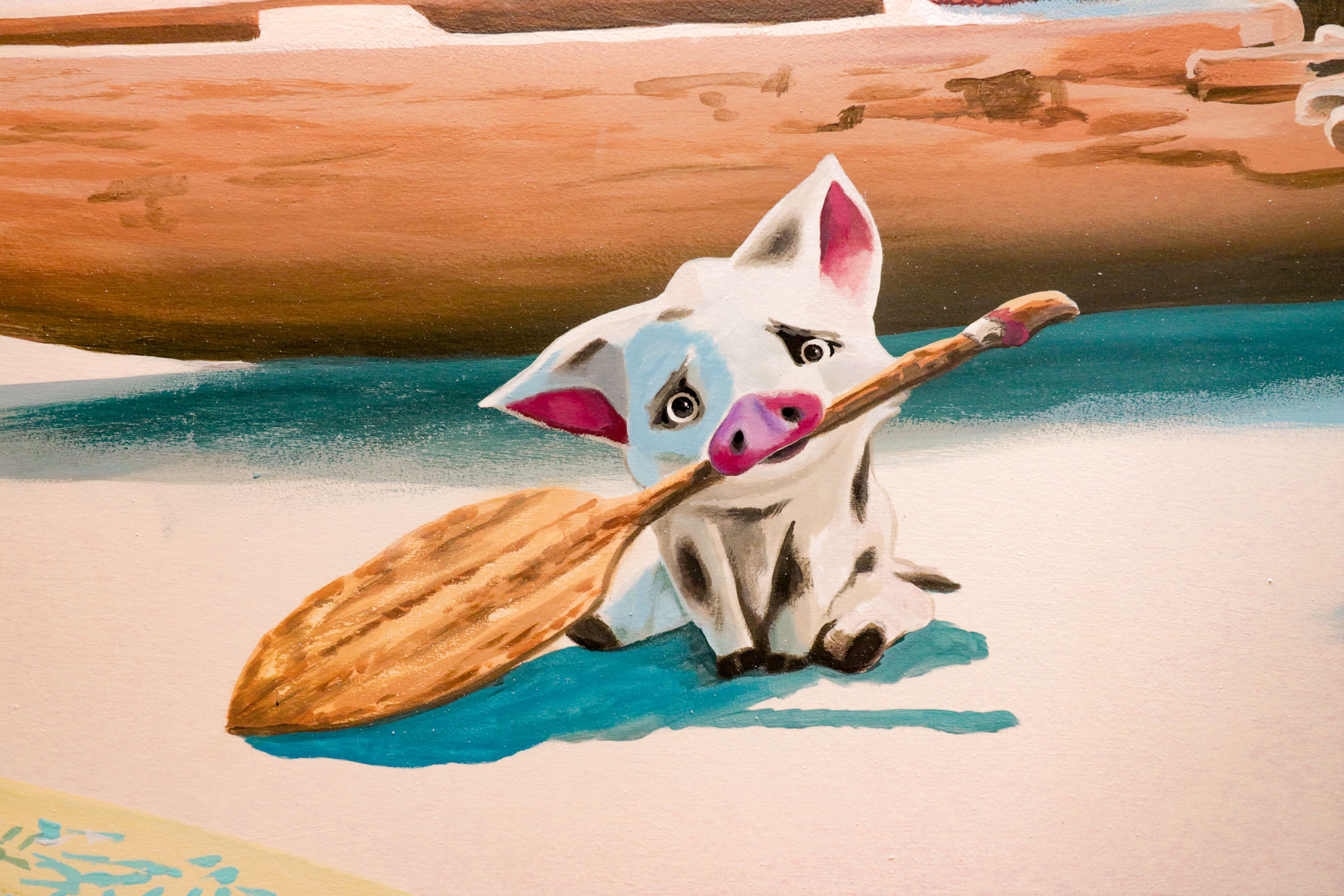 Pua being adorable in Moana mural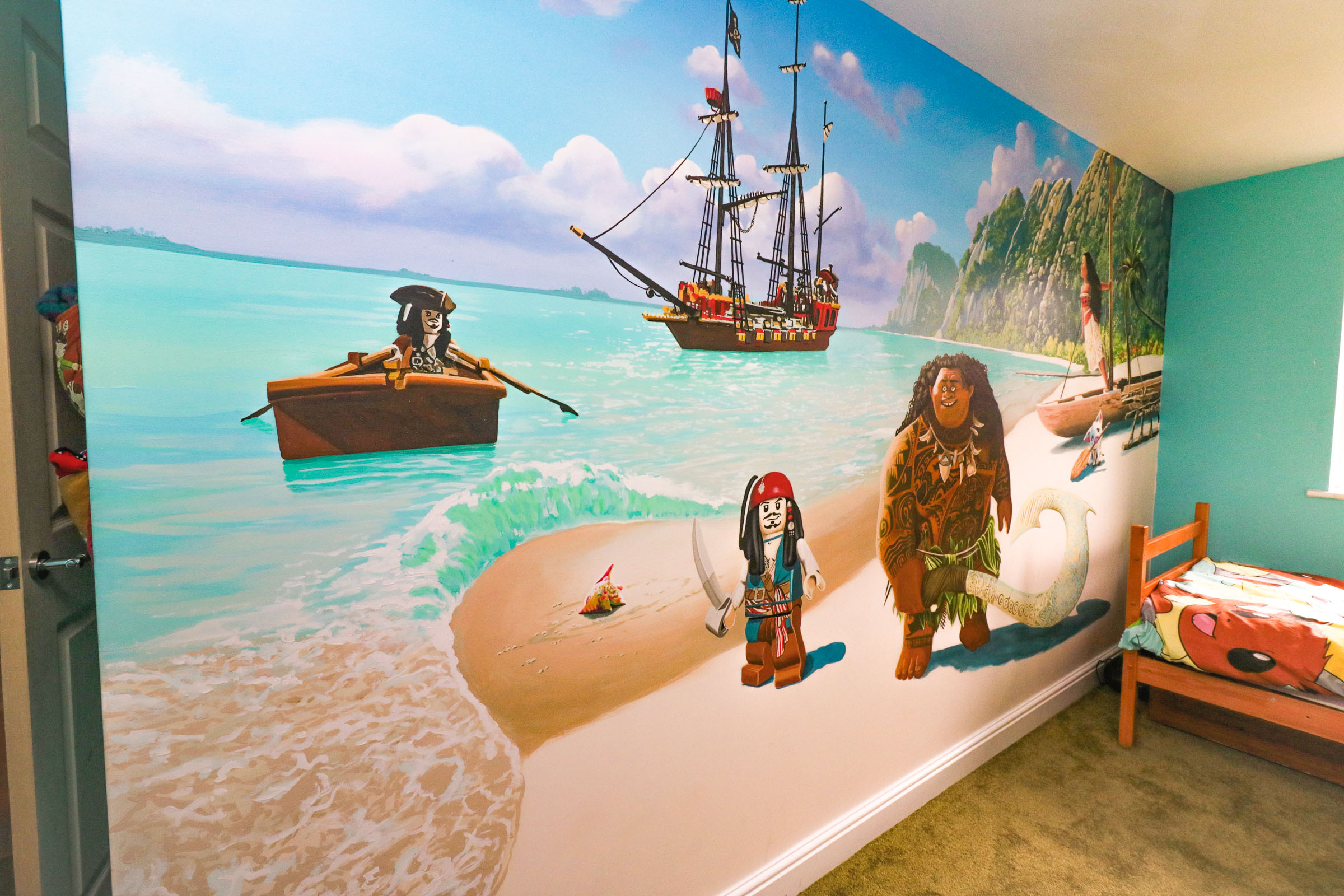 ..and where it sits in the room, which is long and thin, at 4.5m x 2m
A little more info about this mural:
When two siblings share one bedroom, even if they are a boy and a girl, you can have a mural painted that combines two themes!


This worked well for my own children's room shown here on this page, throwing together Lego Jack Sparrow (twice), with his lego piratey ship moored up in the tropical paradise of Moana's home island, Motunui, and so thereby appeasing both of my kids!

Also featuring Maui with his magical fish hook, Pua and of course Moana herself.