The commission included painting a fully fitted castle that was built by a carpenter, and was very practical as it contained a bed, playspace underneath, storage with pretty shelving, a wardrobe, and clever drawers hidden in the stairs.. Every part of this room was painted over two weeks, the Disney characters were treated with a lot of care and attention to detail, and the background design and colours, chosen by the client, work well to create a light and fun room that feels at once both vibrant, and gentle.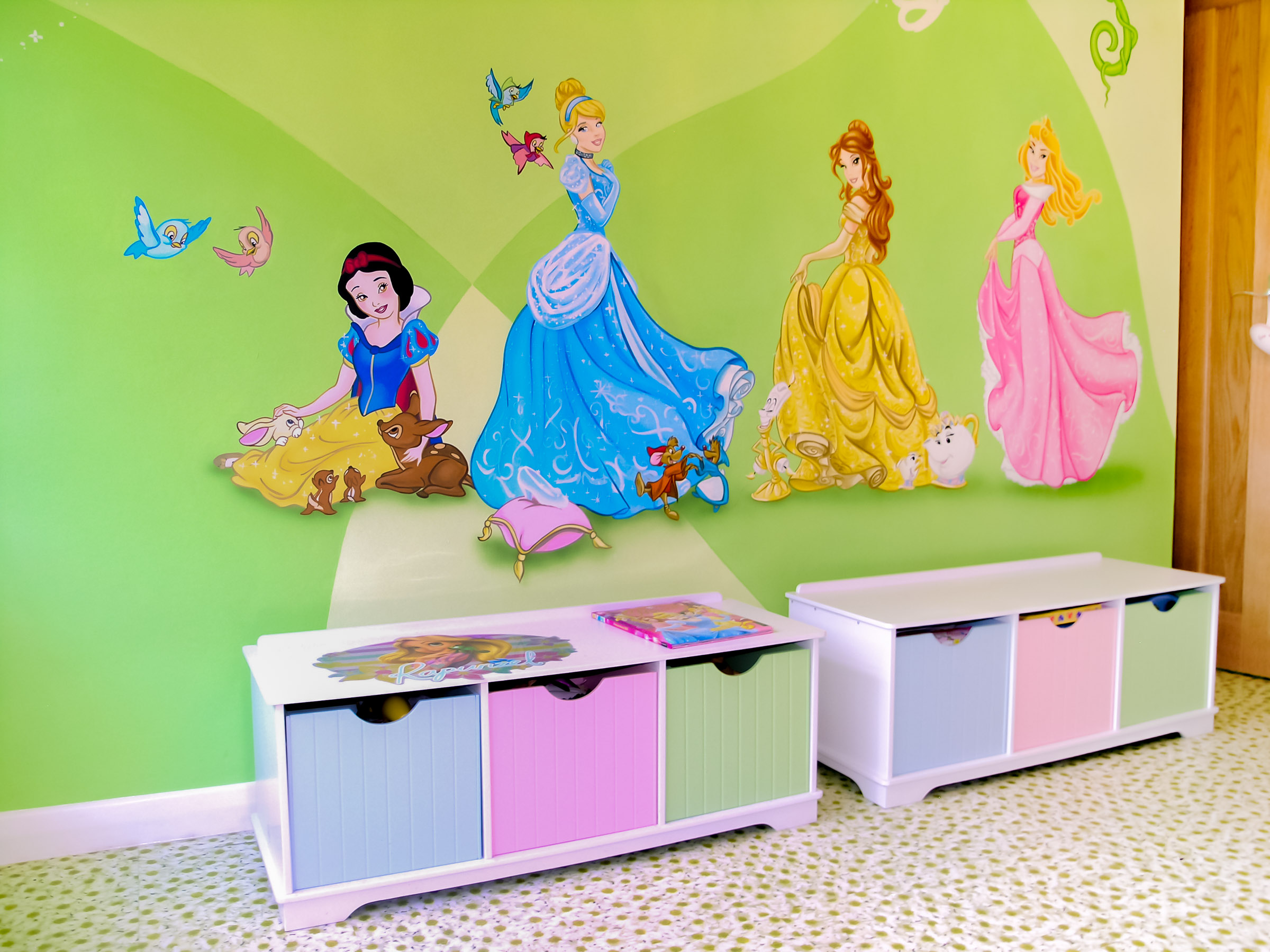 Disney Princess Murals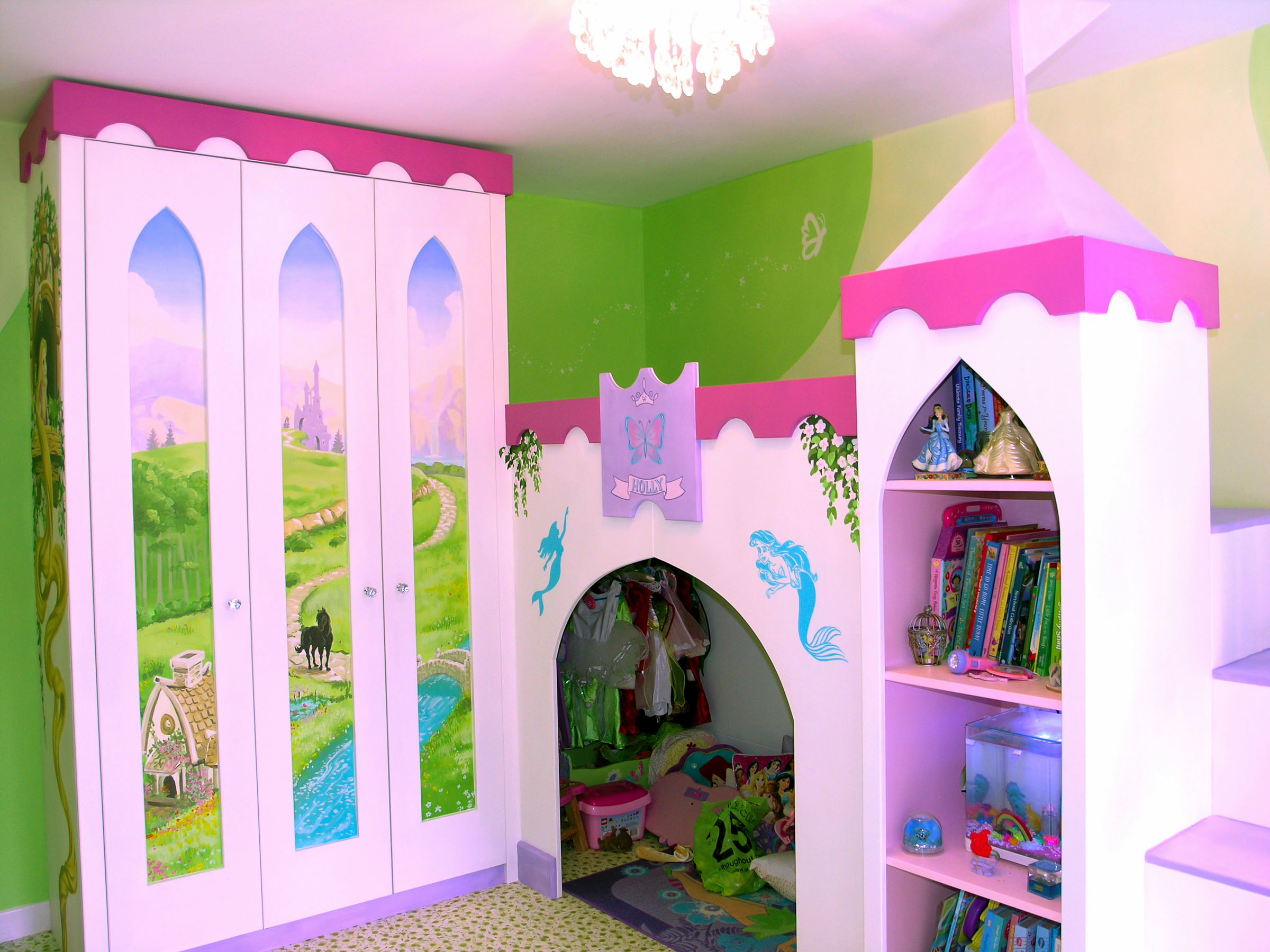 On the opposite side of the girl's bedroom is a fitted castle, painted pretty colours with it's own view out of the arched "windows" to a fantasy kingdom.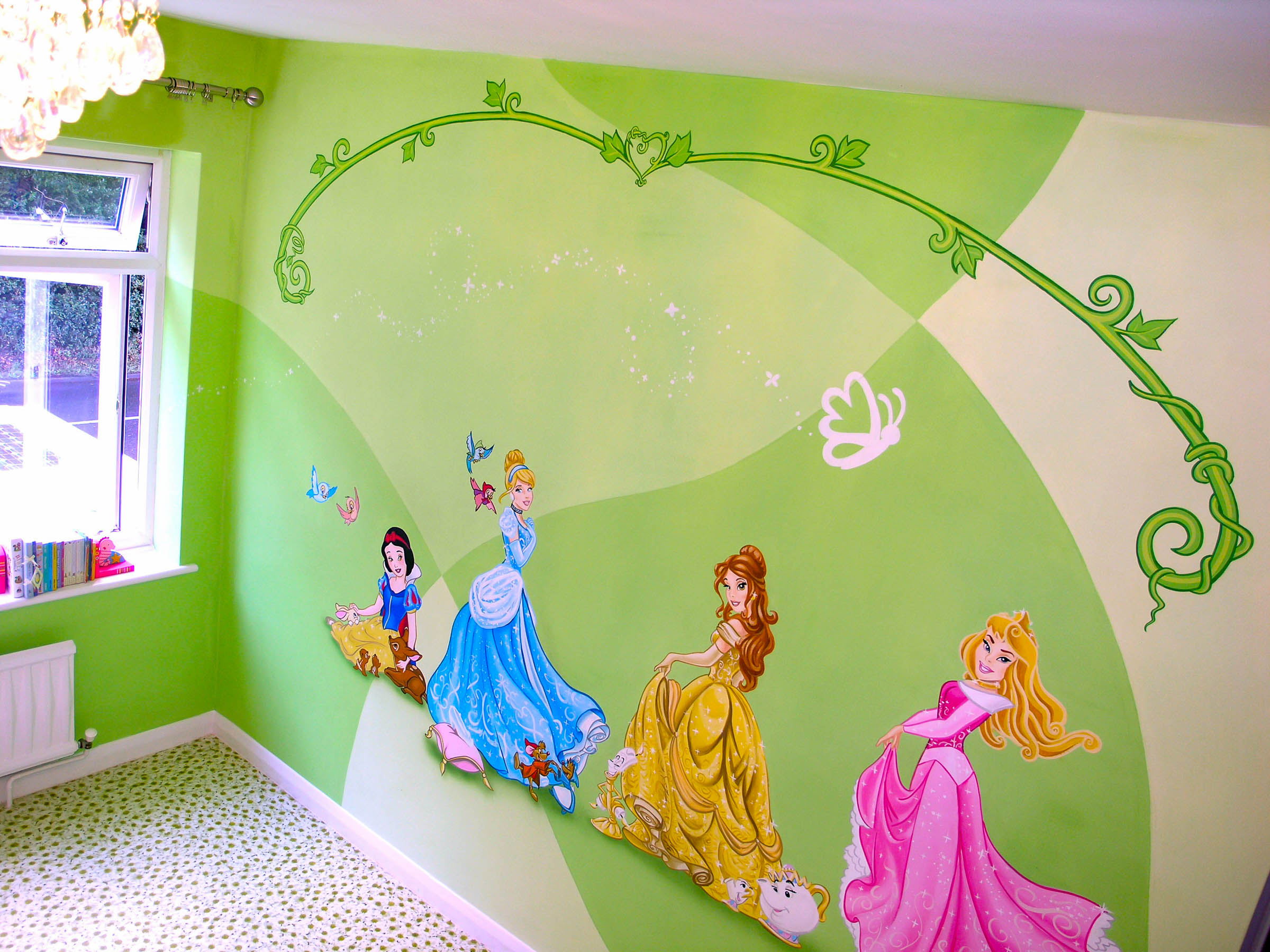 Mural - Disney princesses including Snow White, Cinderella, Belle and Aurora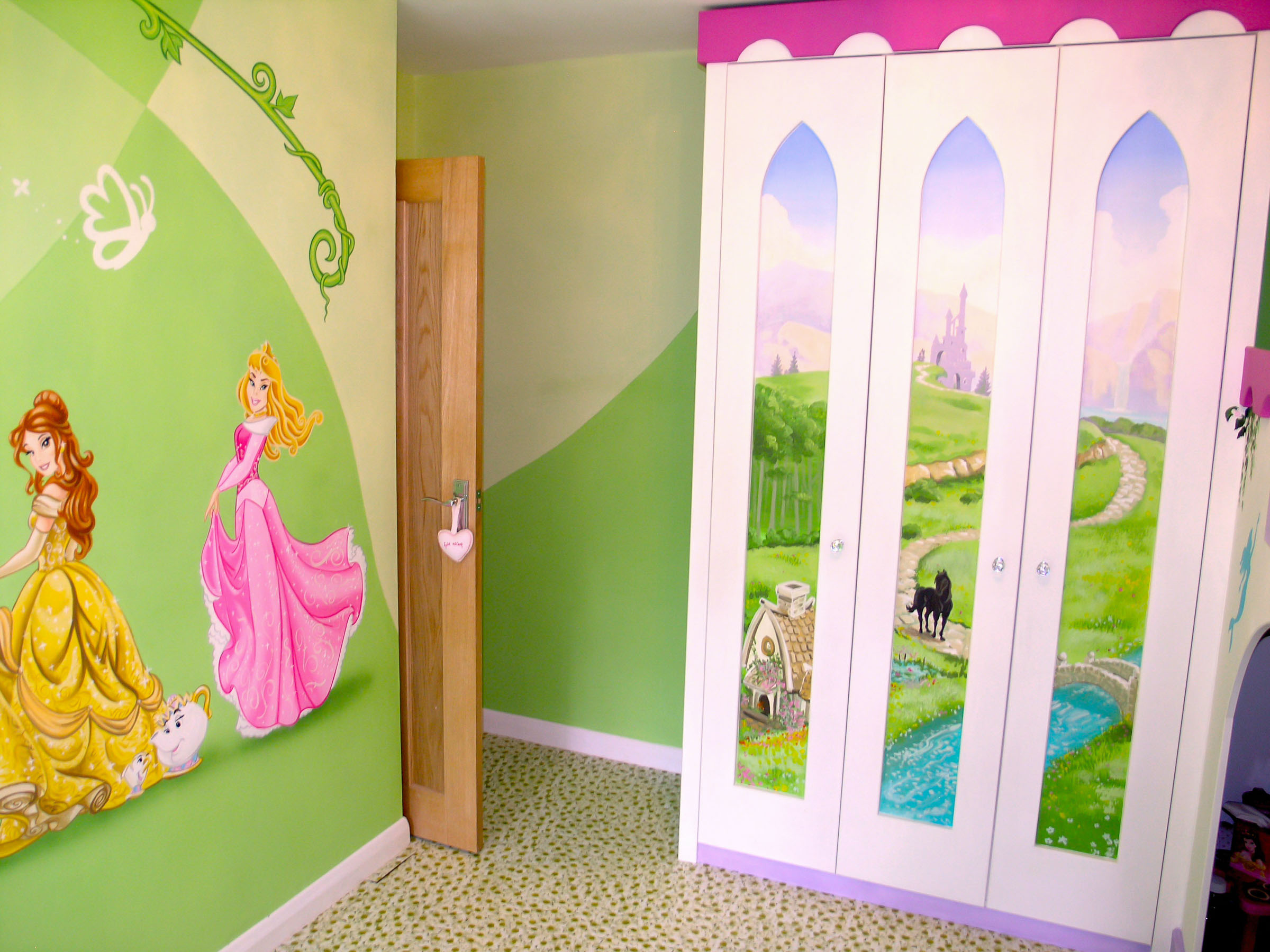 Girls' Bedroom Mural - corner with door and wardrobe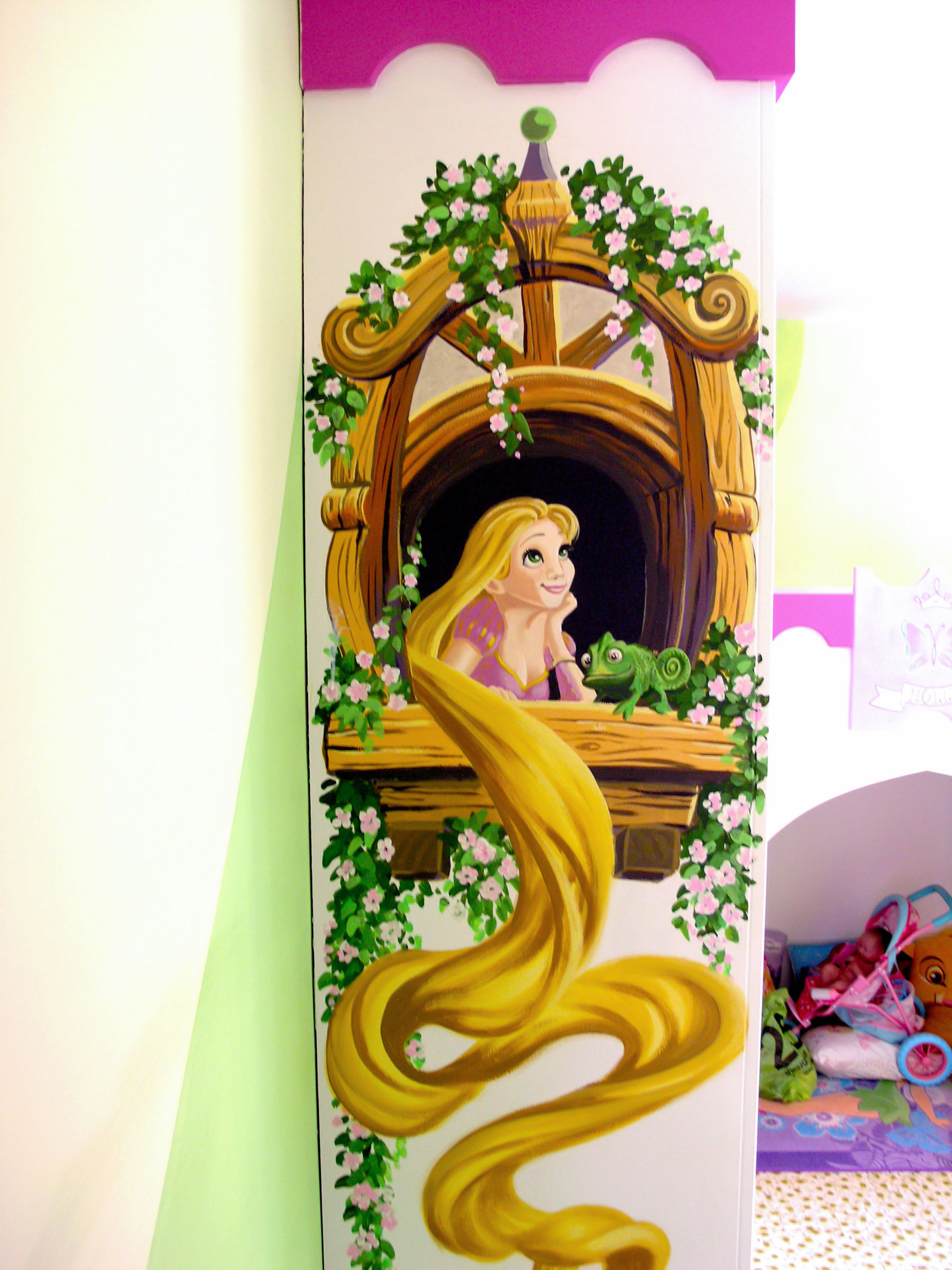 Rapunzel on the side of the wardrobe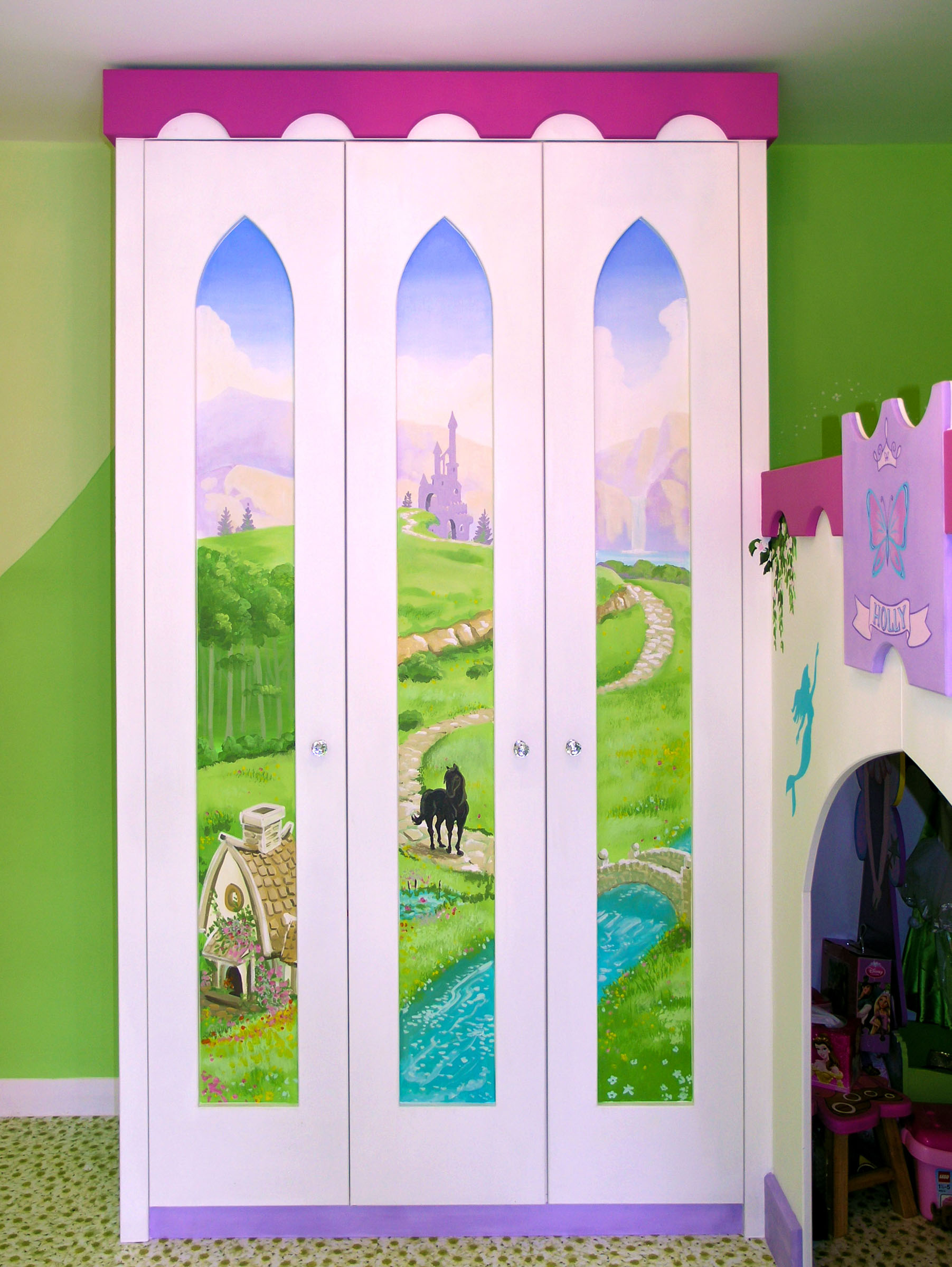 Painted wardrobe with fantasy kingdom seen through arched "windows", complete with cottage, black horse, stone bridge, castle and waterfall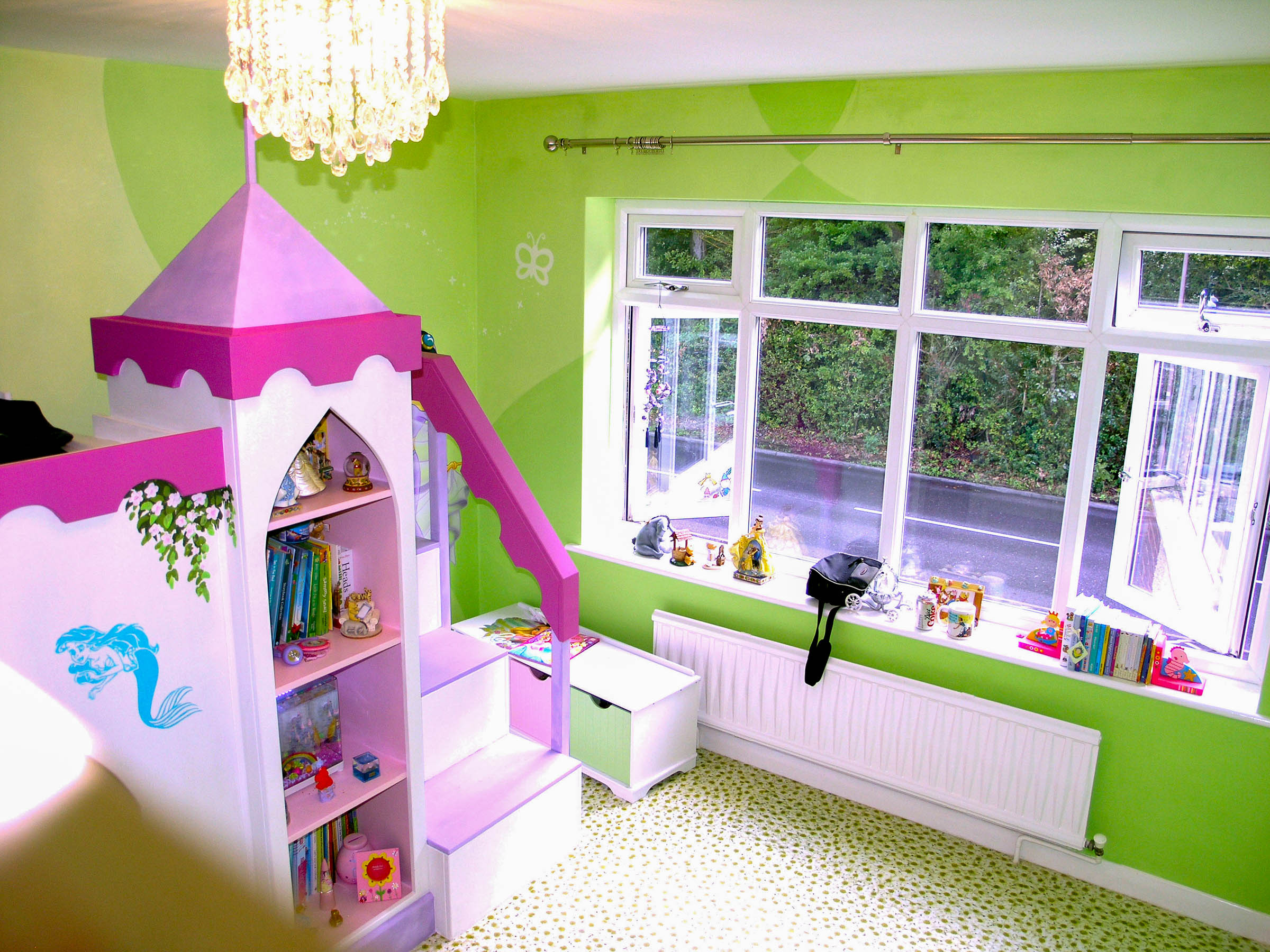 Shot showing part of the room layout, please ignore the obstruction!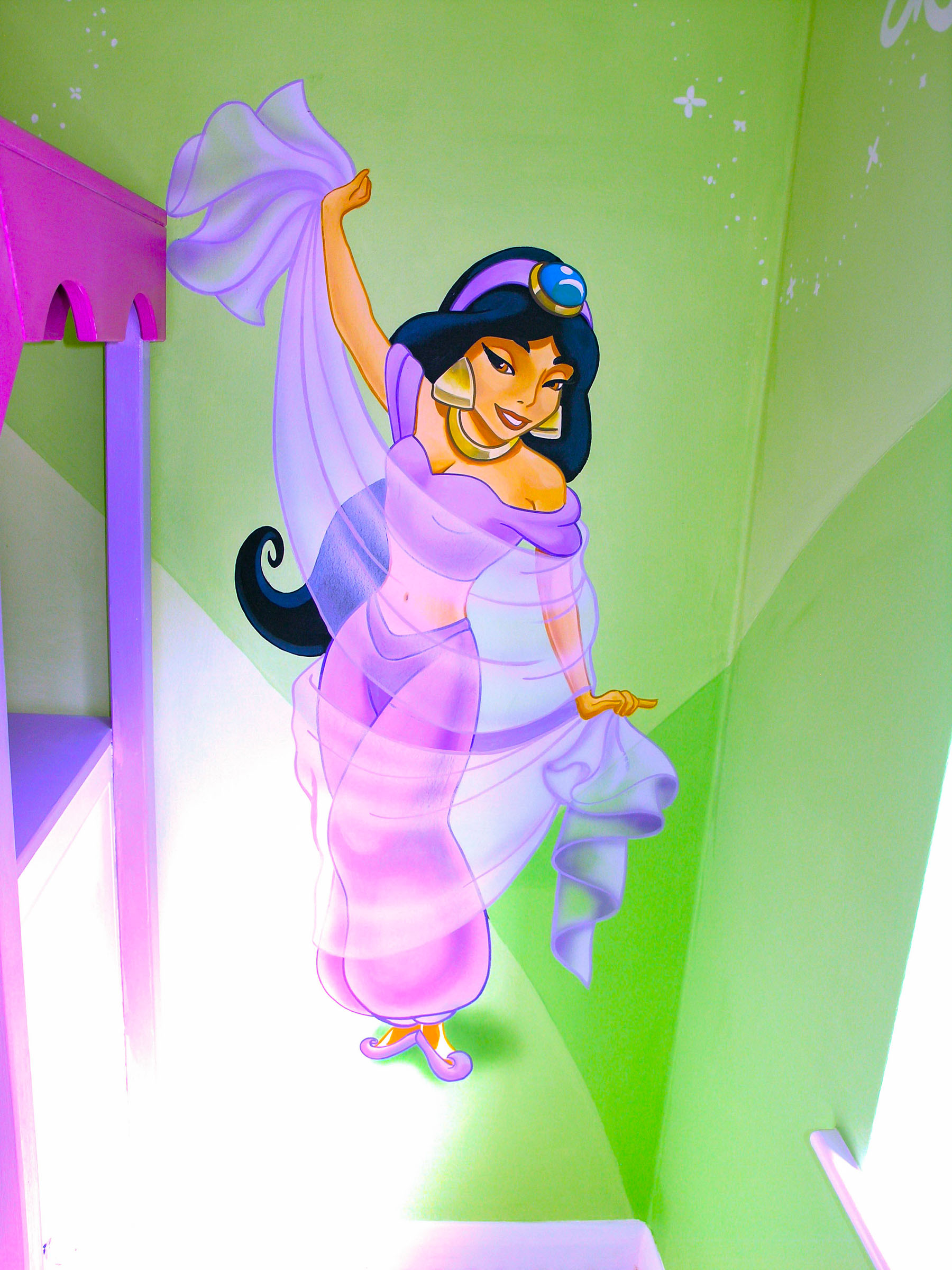 Part of theWall Mural featuring Jasmin from Alladin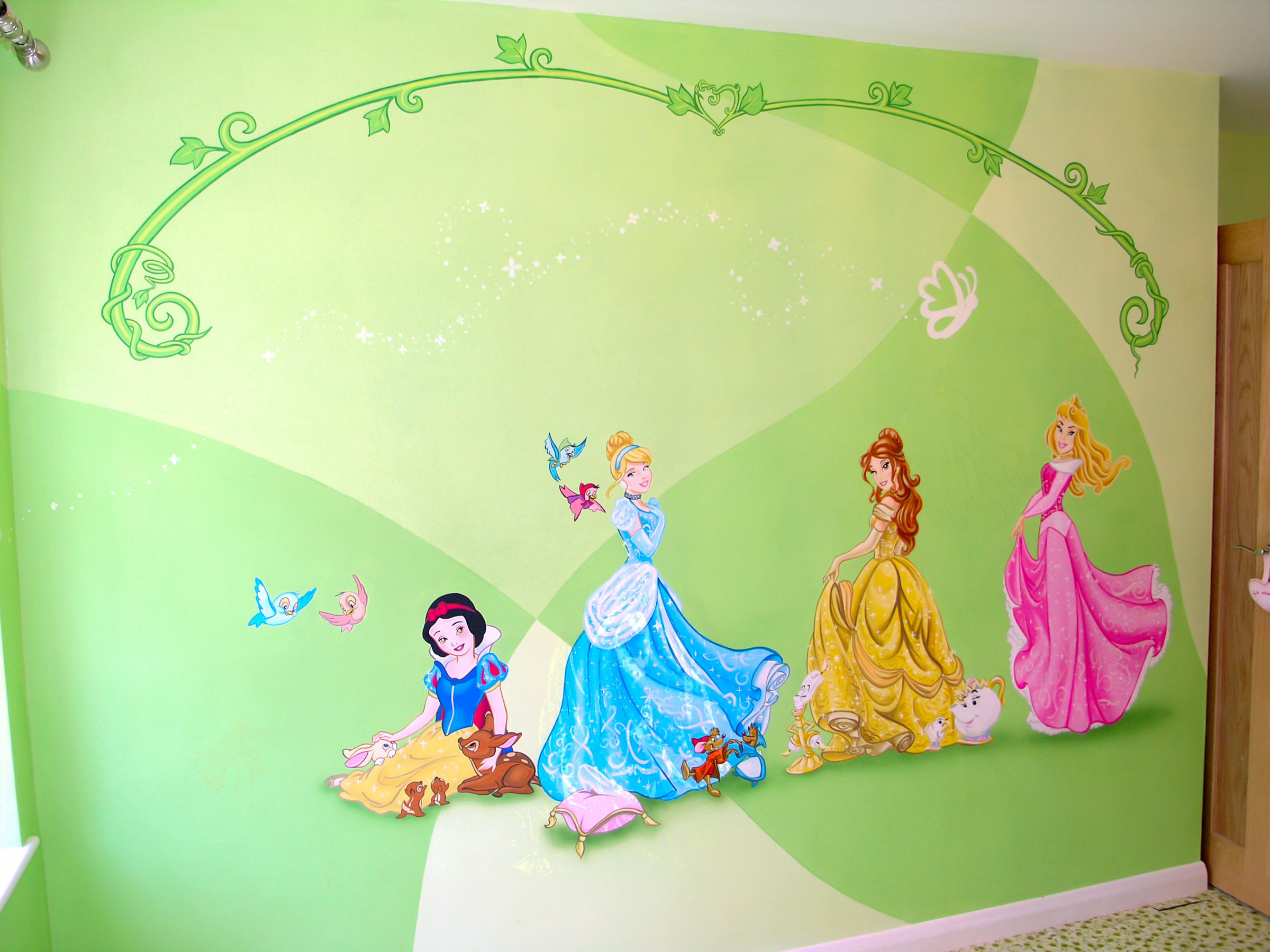 Disney mural in girl's bedroom, main feature wall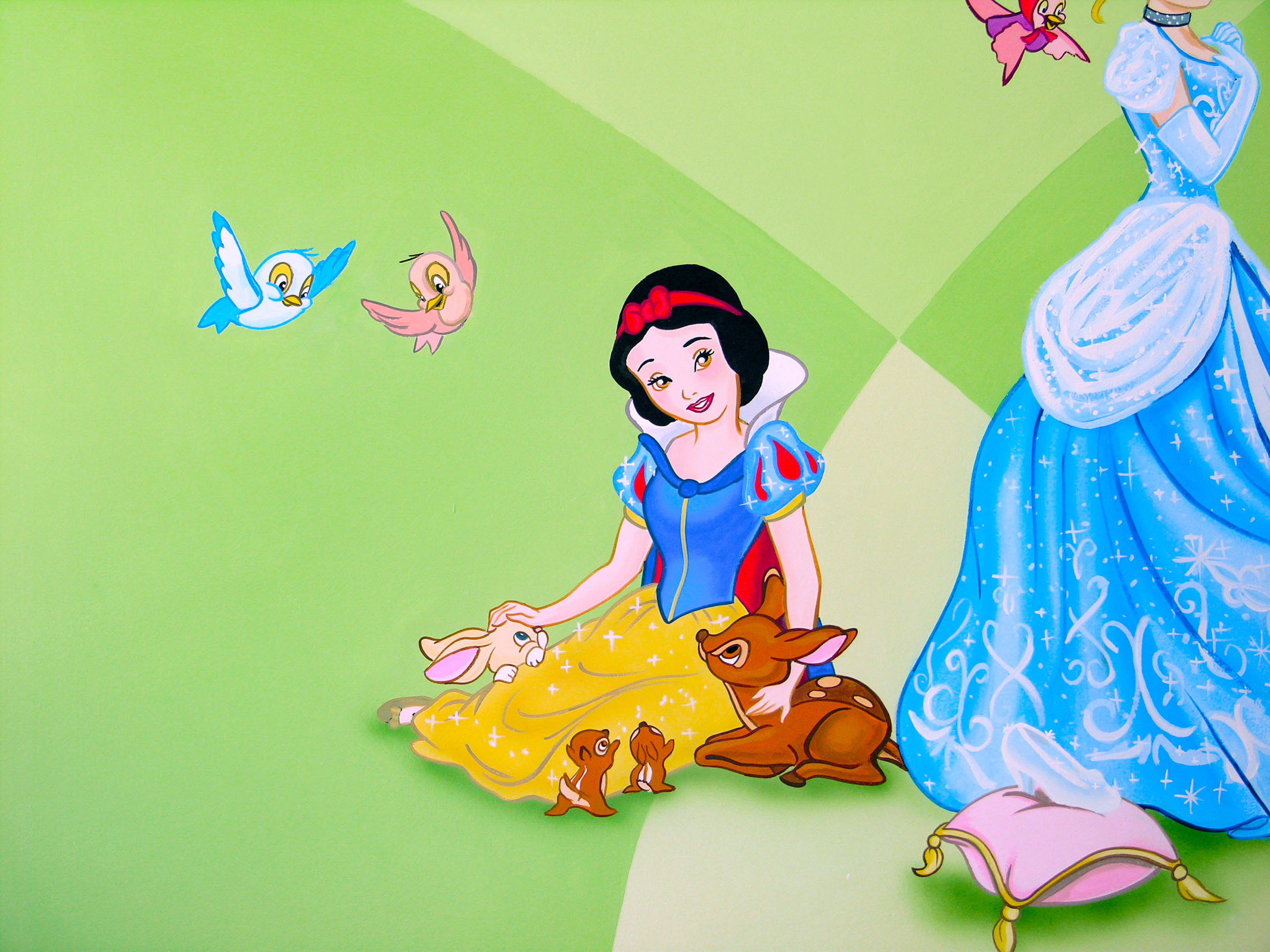 Mural Snow White and woodland animals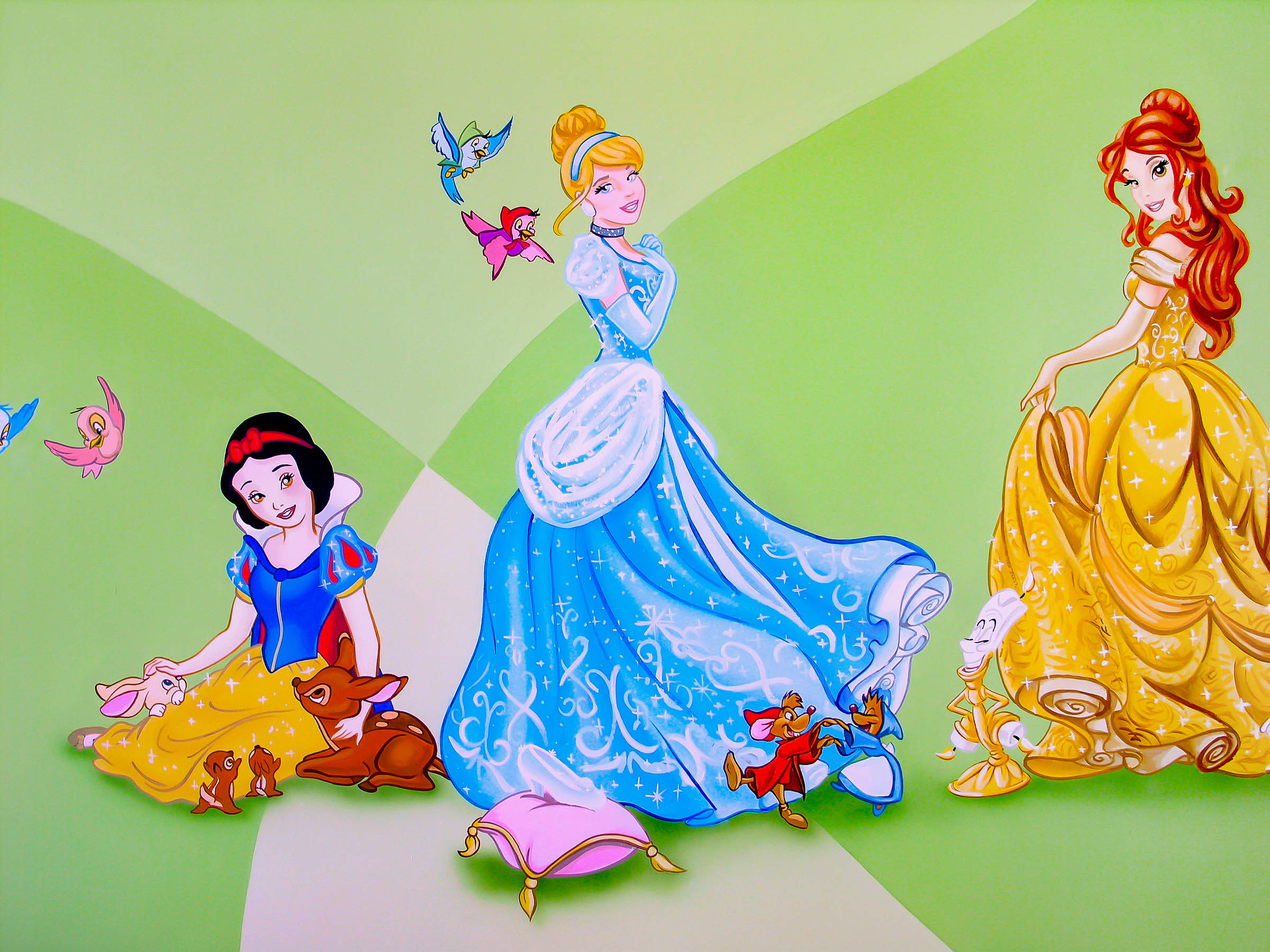 Mural Snow white Cinderella and Belle, and their friends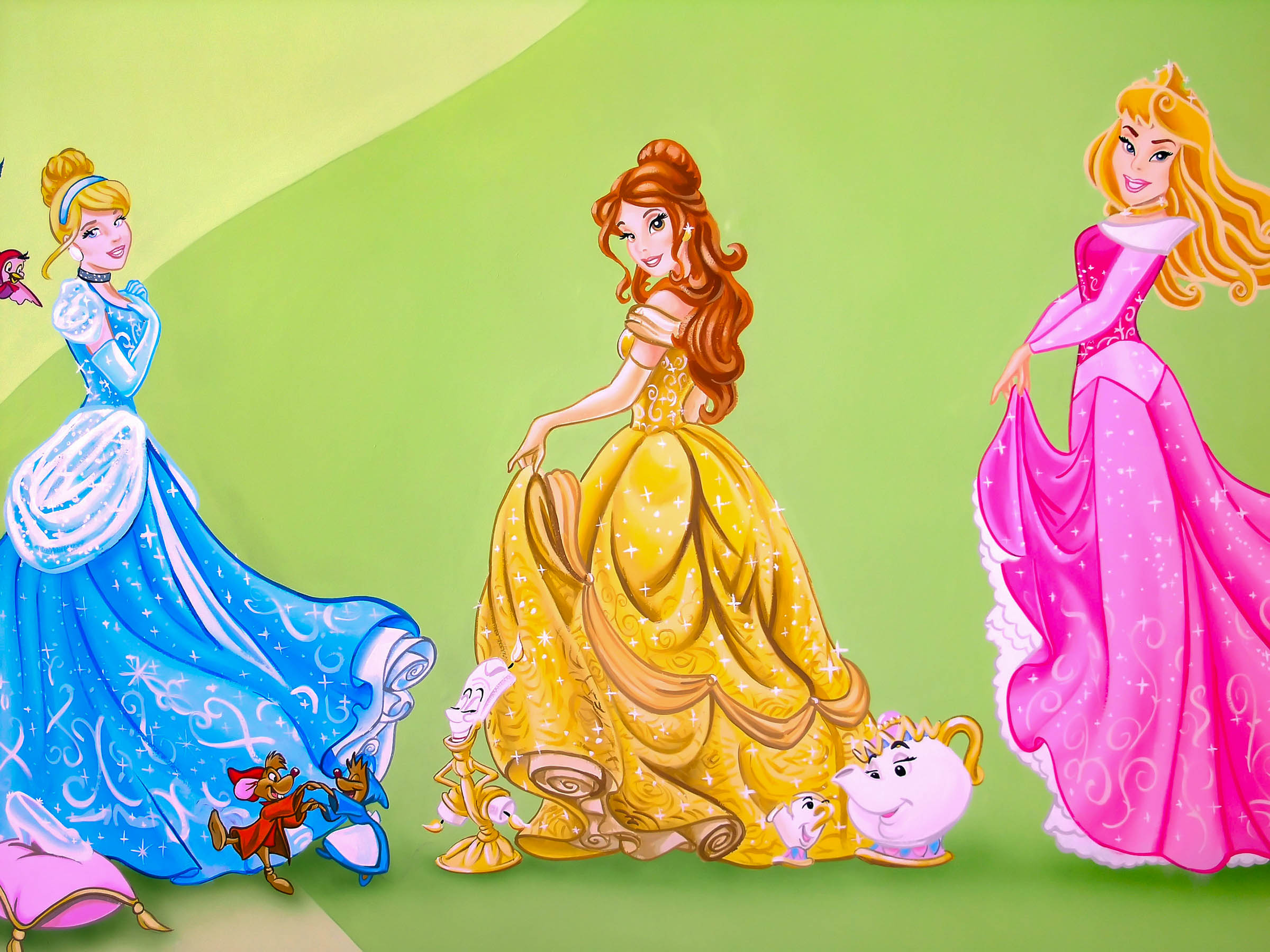 Mural of Cinderella, Belle and Aurora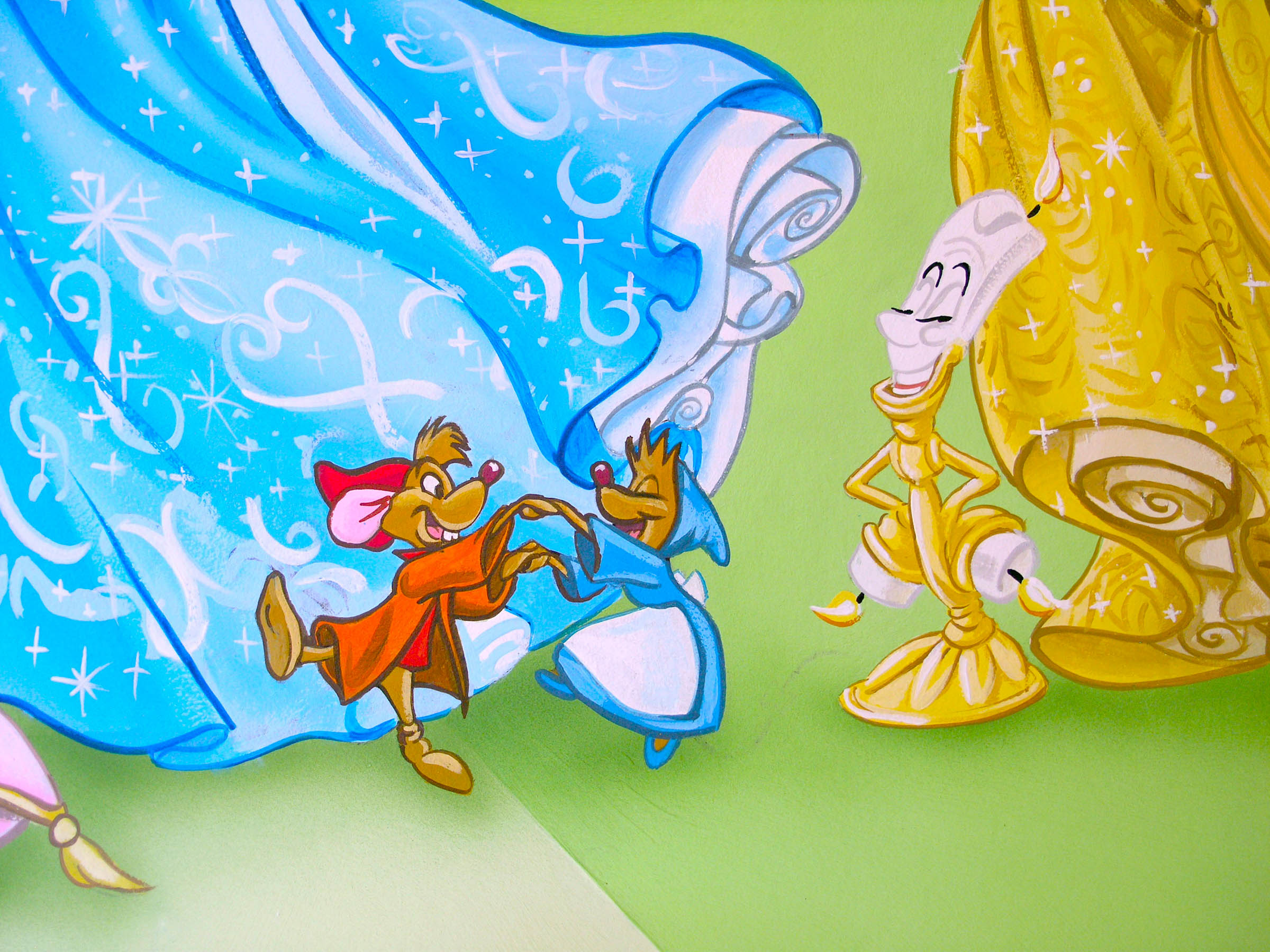 Jaq and Perla from Cinderella, and Lumiere from Beauty And The Beast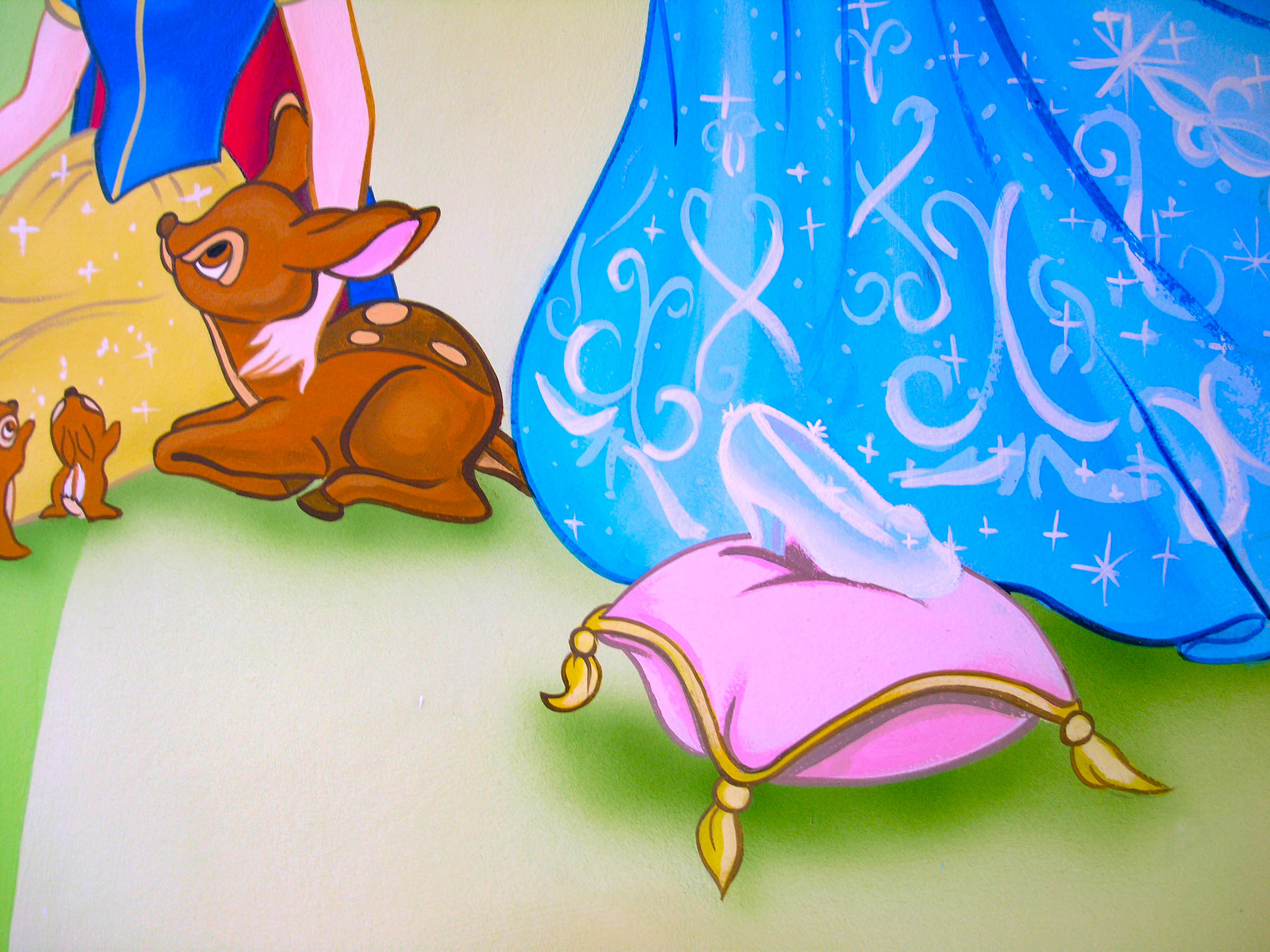 Cinderella's Glass Slipper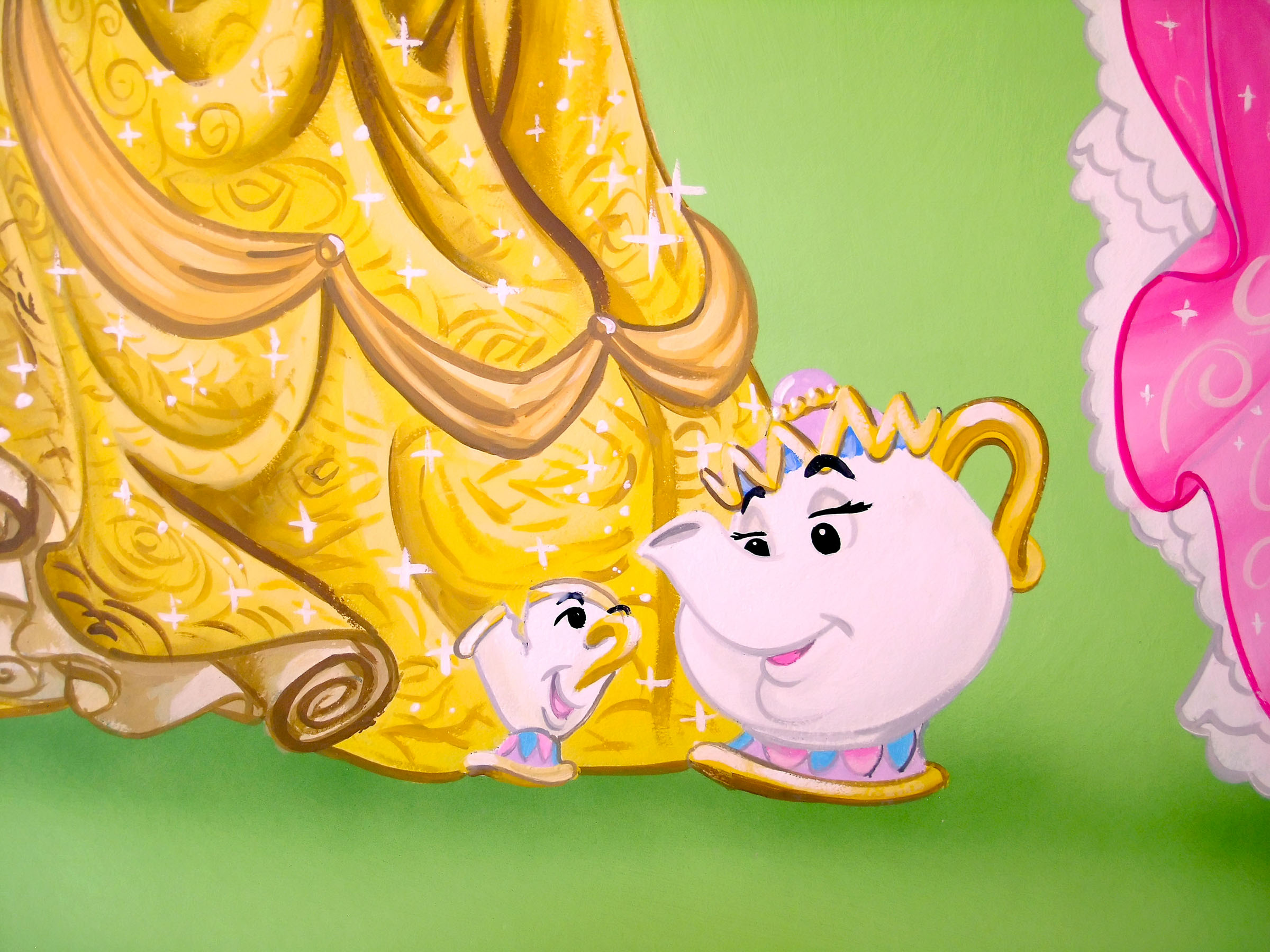 Mrs. Potts and Chip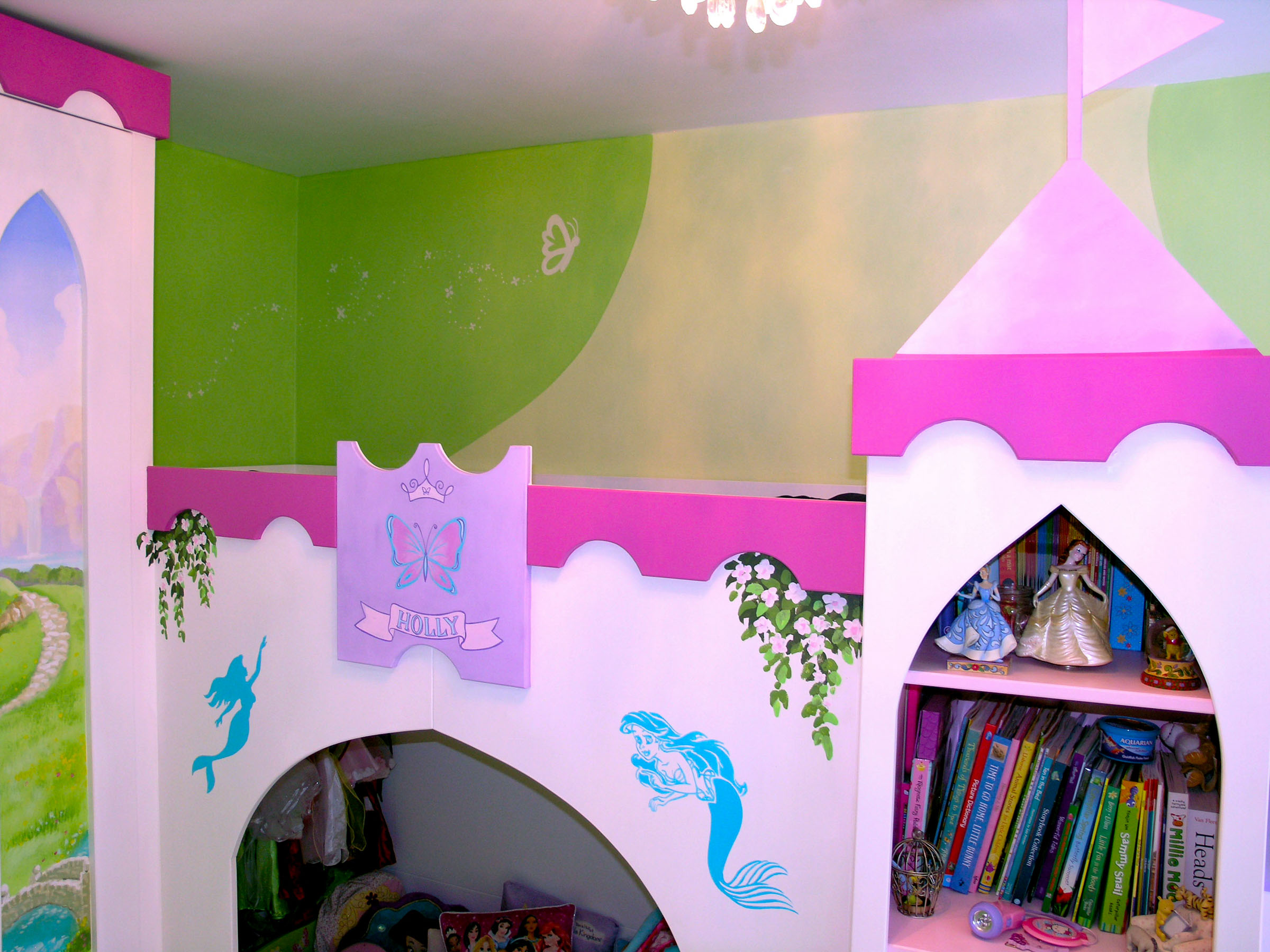 Bed at the top, and front of fitted castle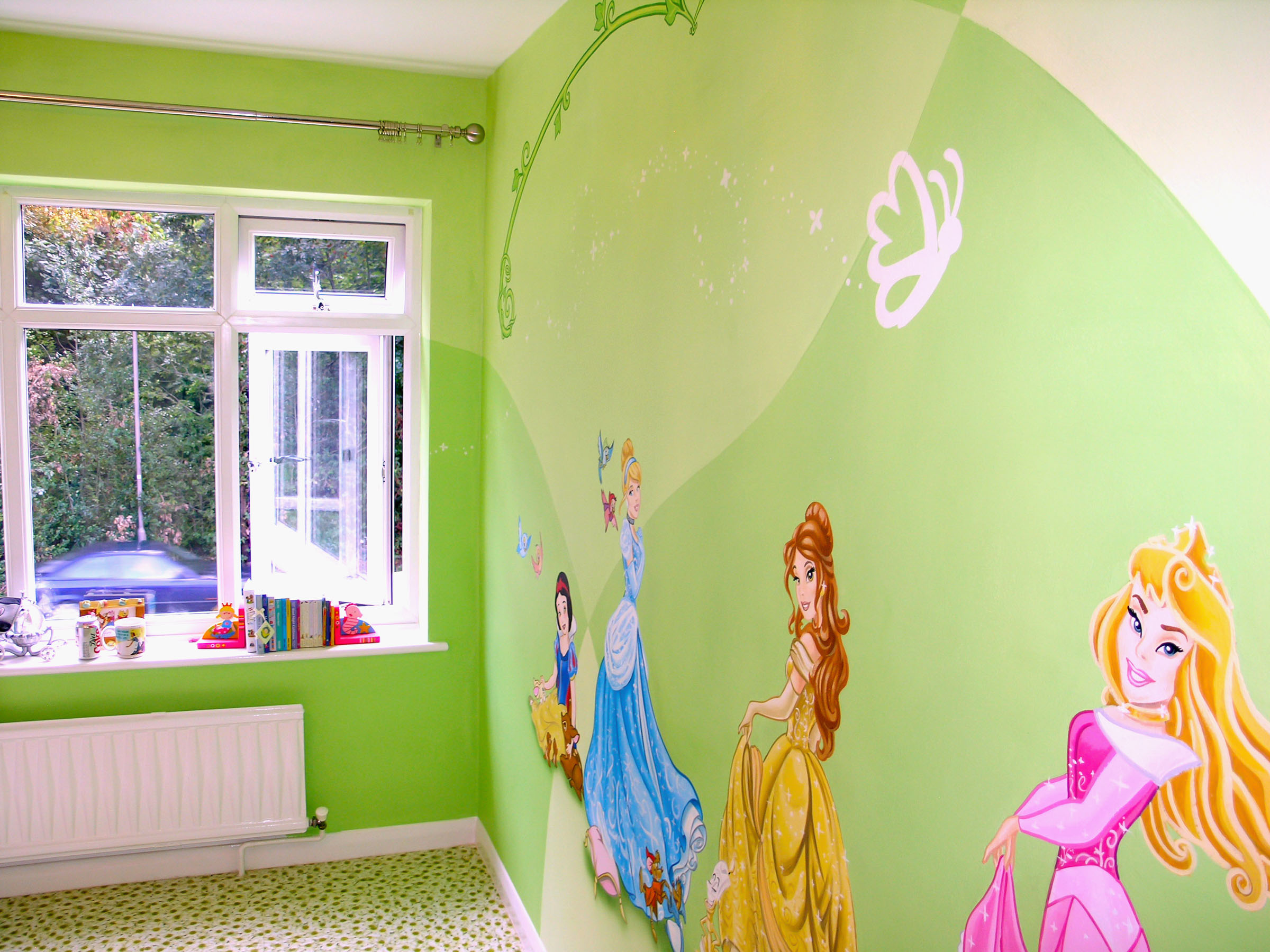 Disney Princesses hand painted mural bedroom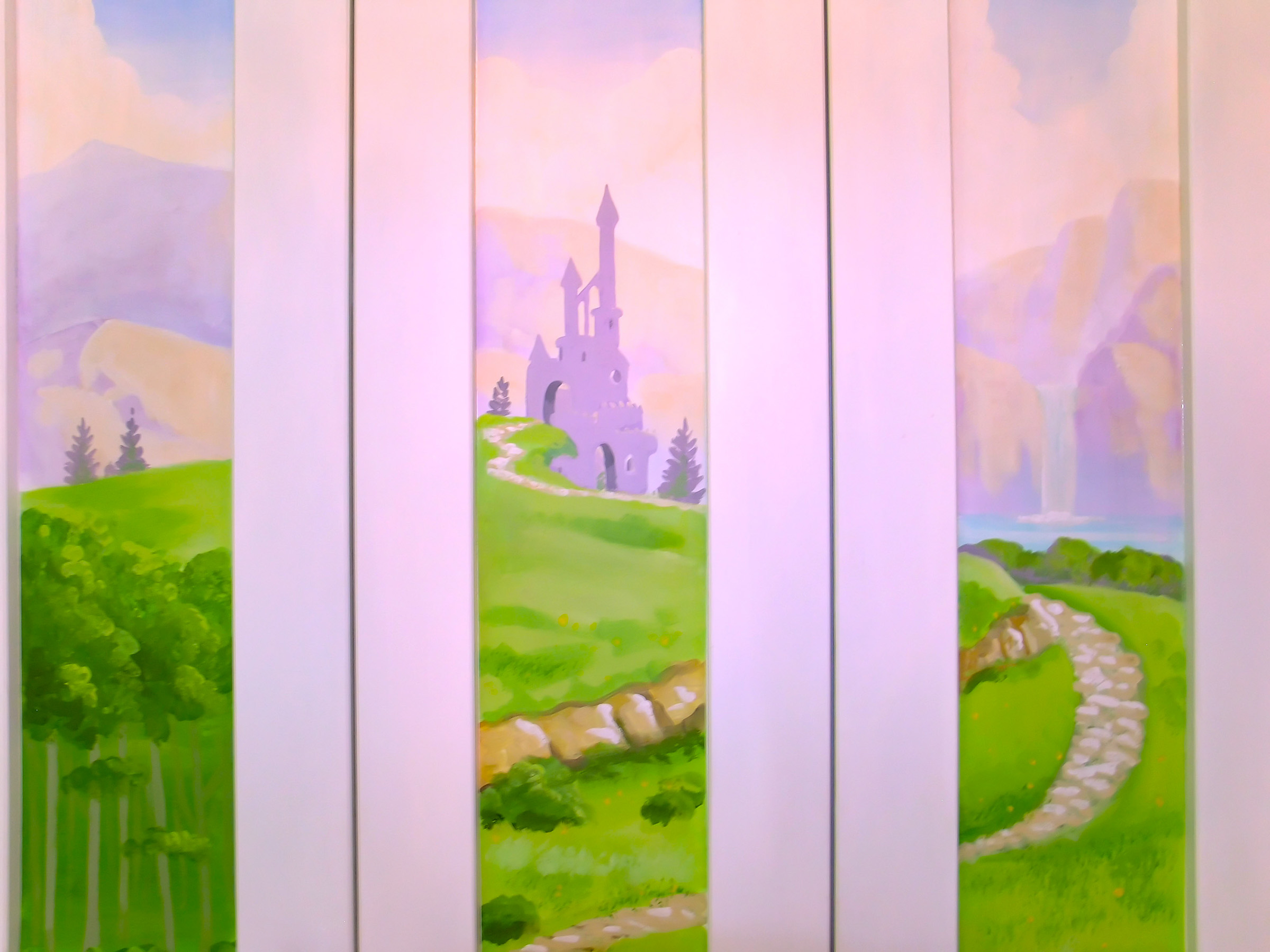 Detail of distant castle and waterfall on panels of fitted wardrobe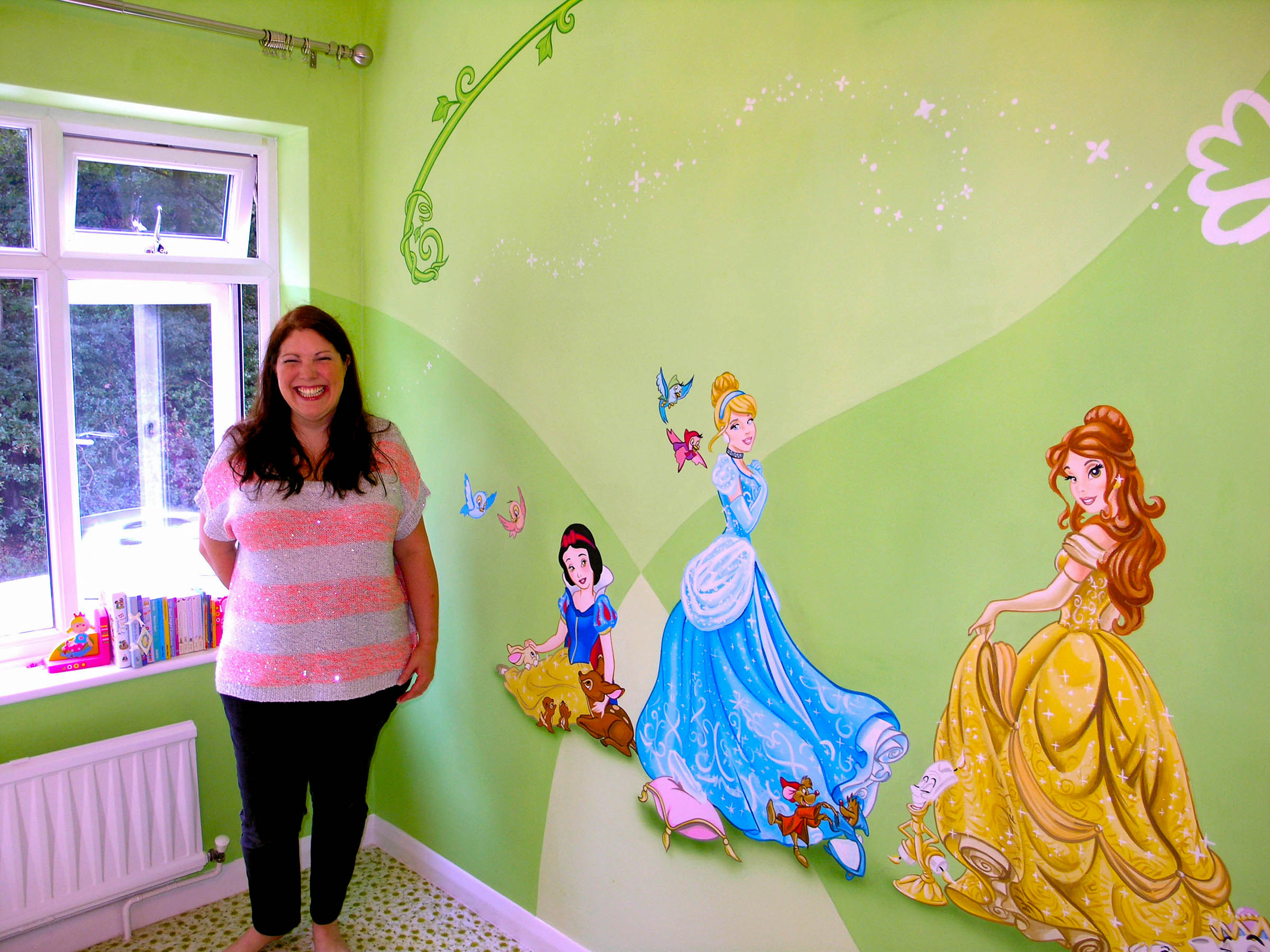 and one delighted client.
A little more info about this mural:
The mural was painted by hand, directly on to the wall, as are most of the murals on this website.

Date - August 2013
Location - Brentwood, Essex, UK