Please note these are not reprints of actual Beatrix Potter artwork, they are hand-painted versions painted on the walls of a private residence, and neither I, nor this website, claim any ownership of the original copyright. Beatrix Potter, The World of Beatrix Potter, Peter Rabbit and the brand logos are trademarks owned by Frederick Warne & Co.

I truly feel this is such a wonderful space, and there are over sixty photos to peruse, so I have divided them into the three areas, begining with the stairs, then left at the top into the children's bedroom and finally the nursery opposite. Scroll down to see...

Area 1 of 3
The Children's Bedroom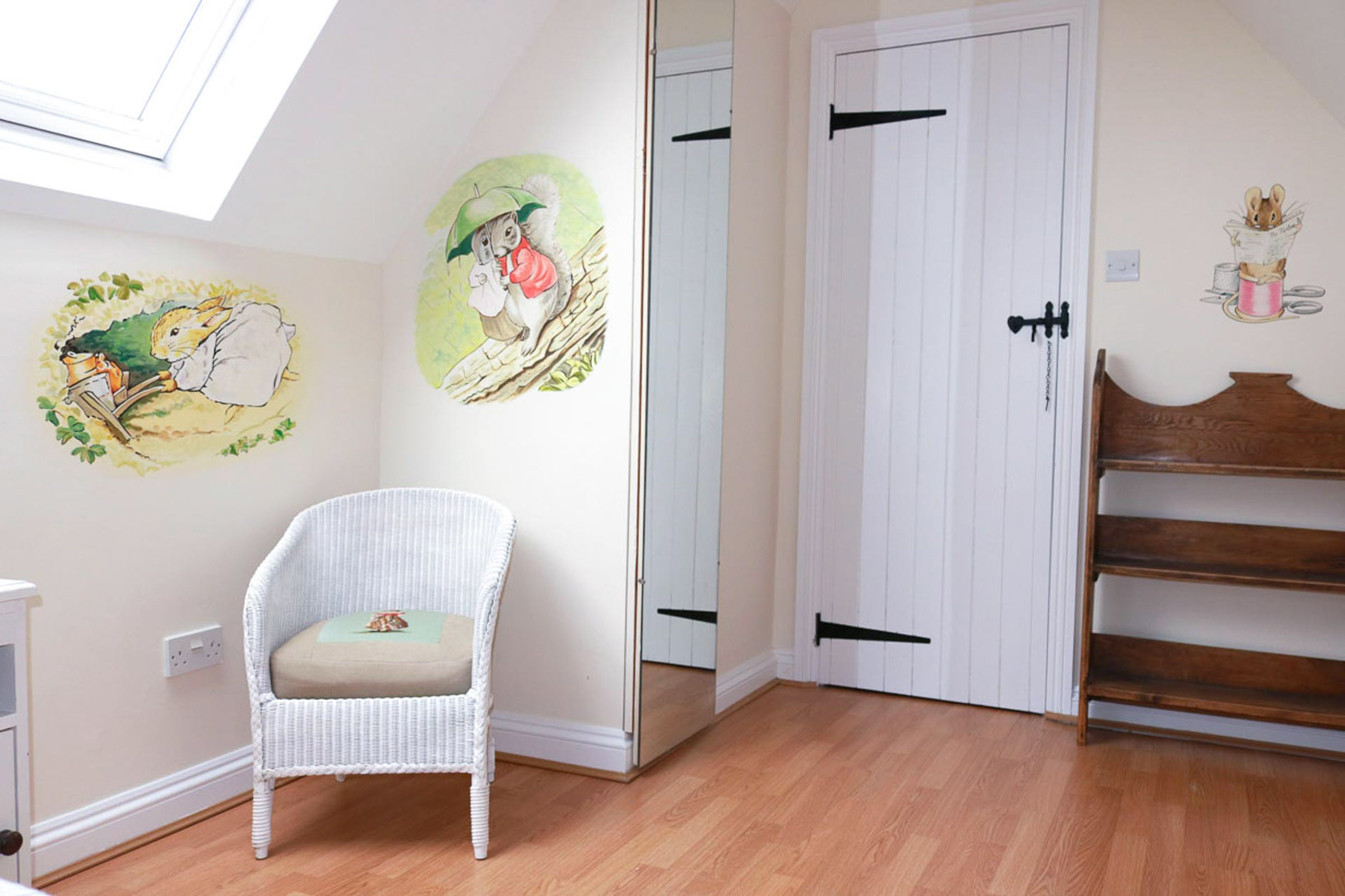 First some overall room shots, it really is a lovely space.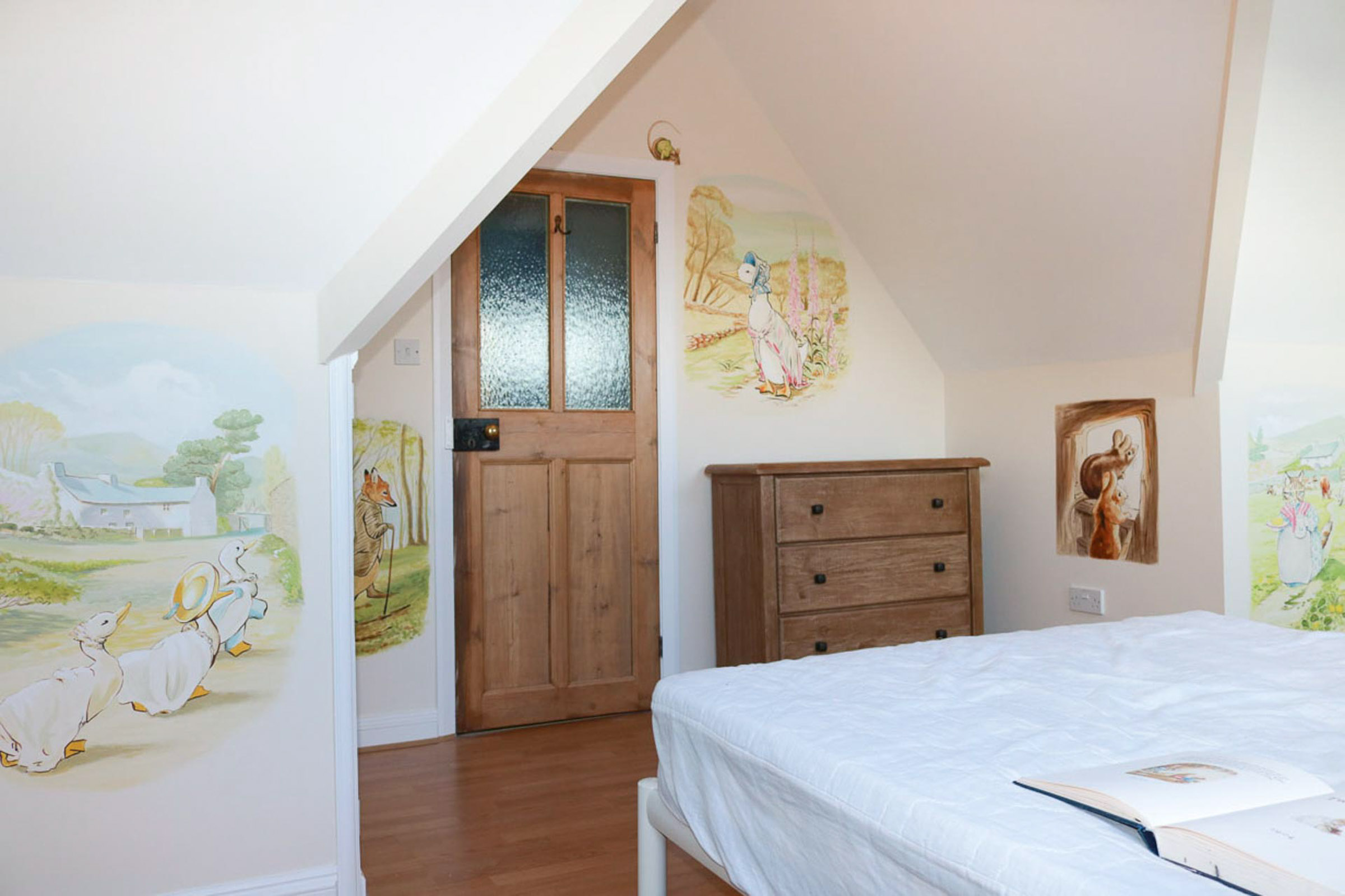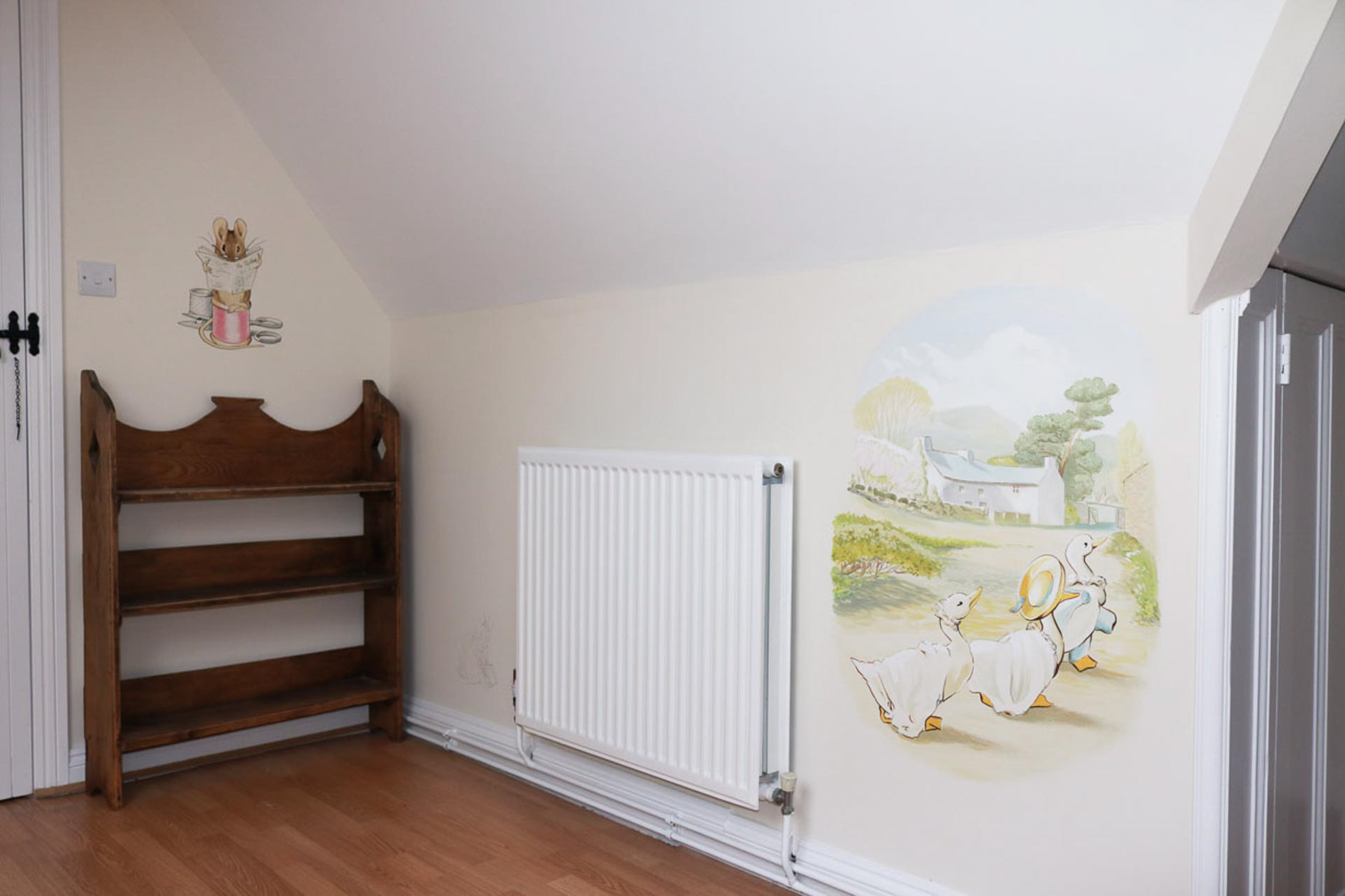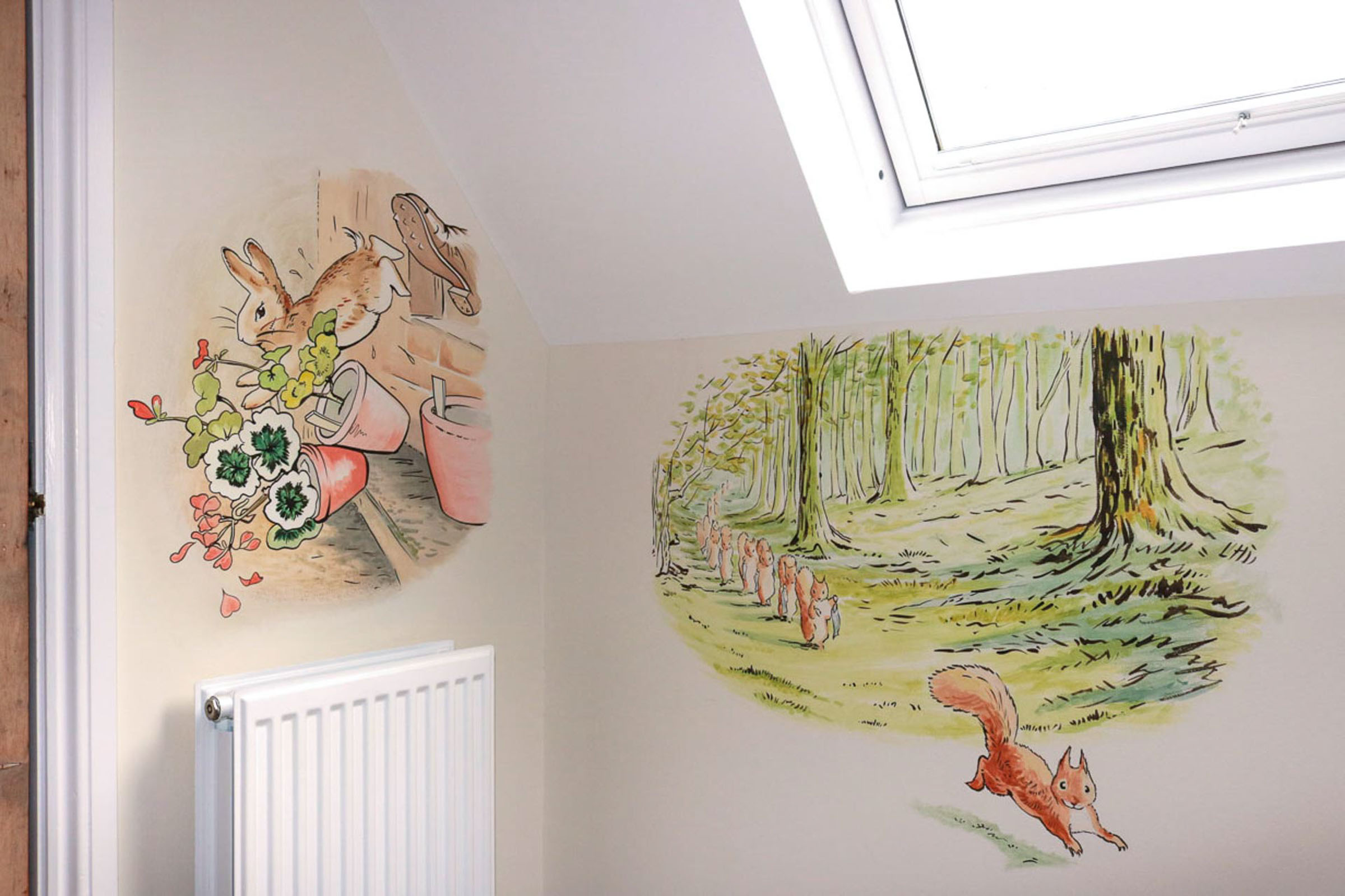 Now let's home in on some details...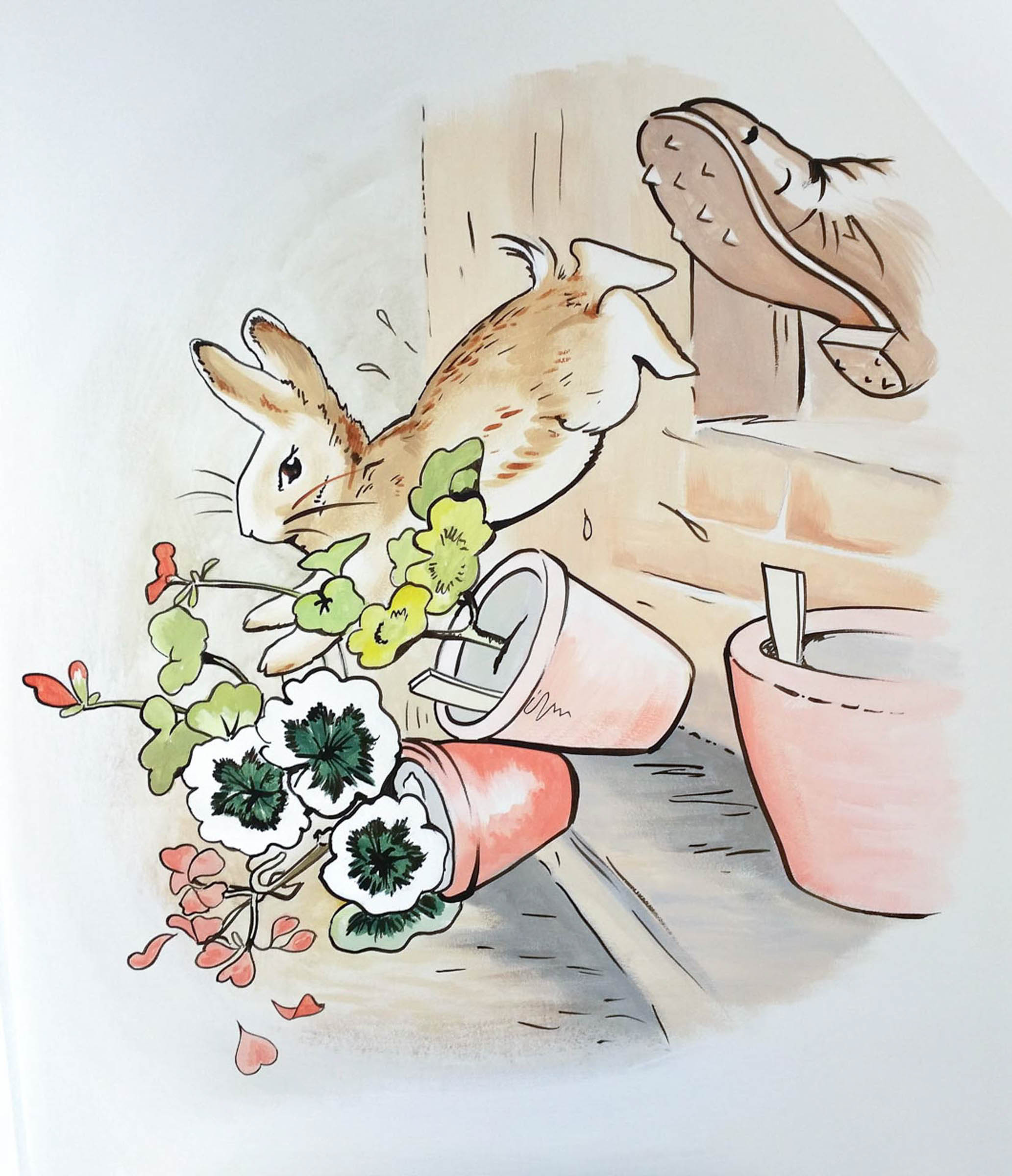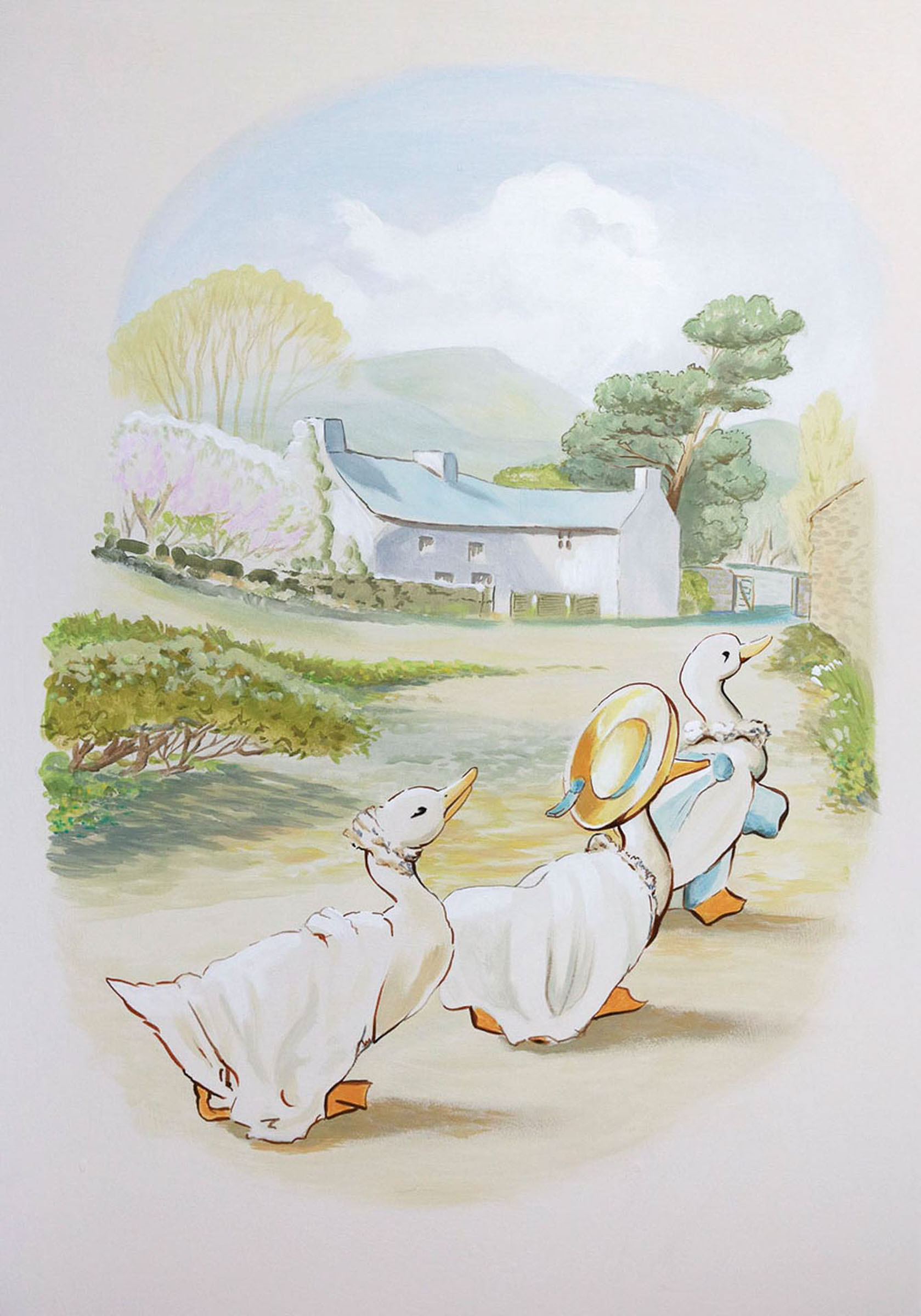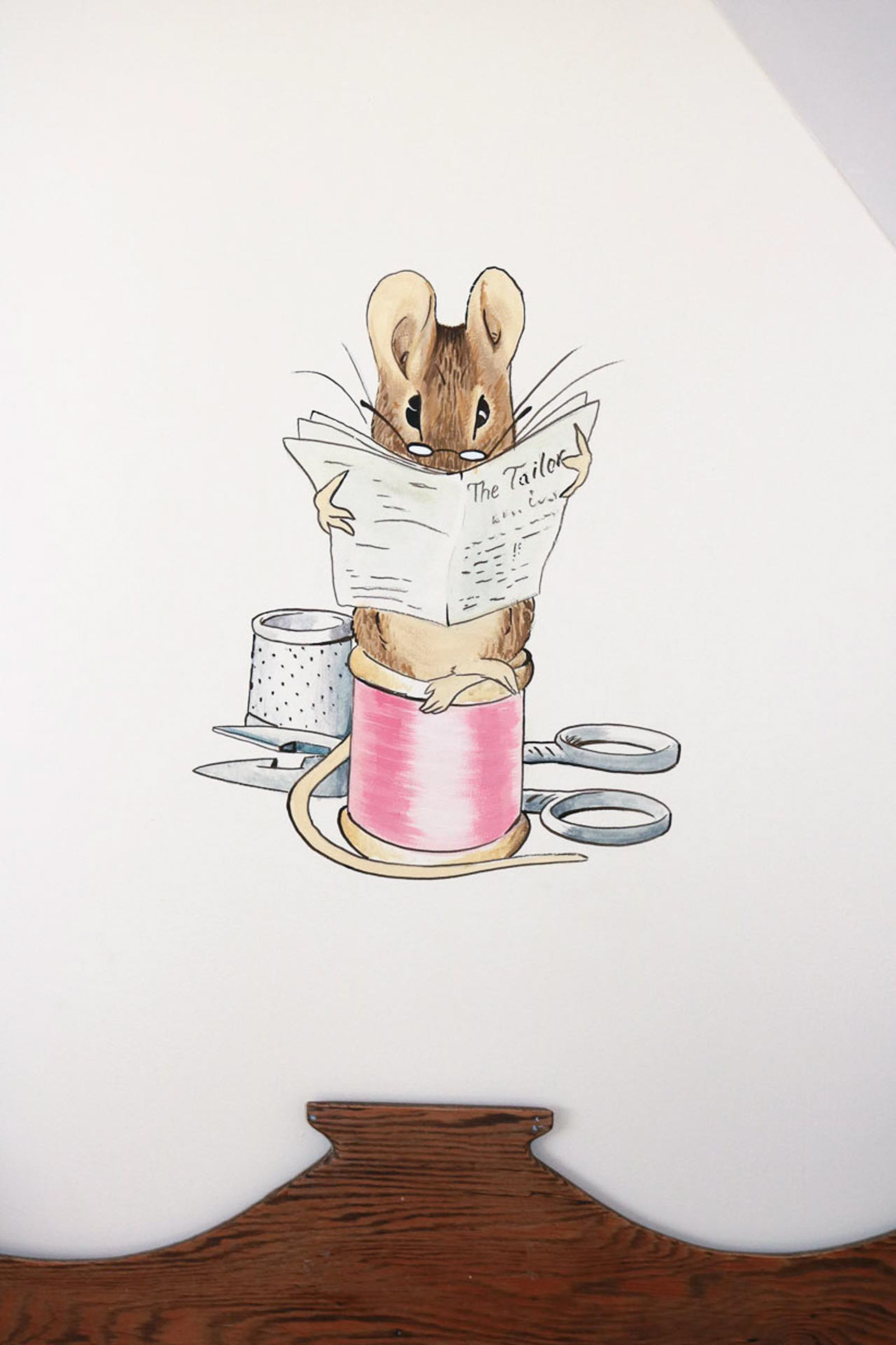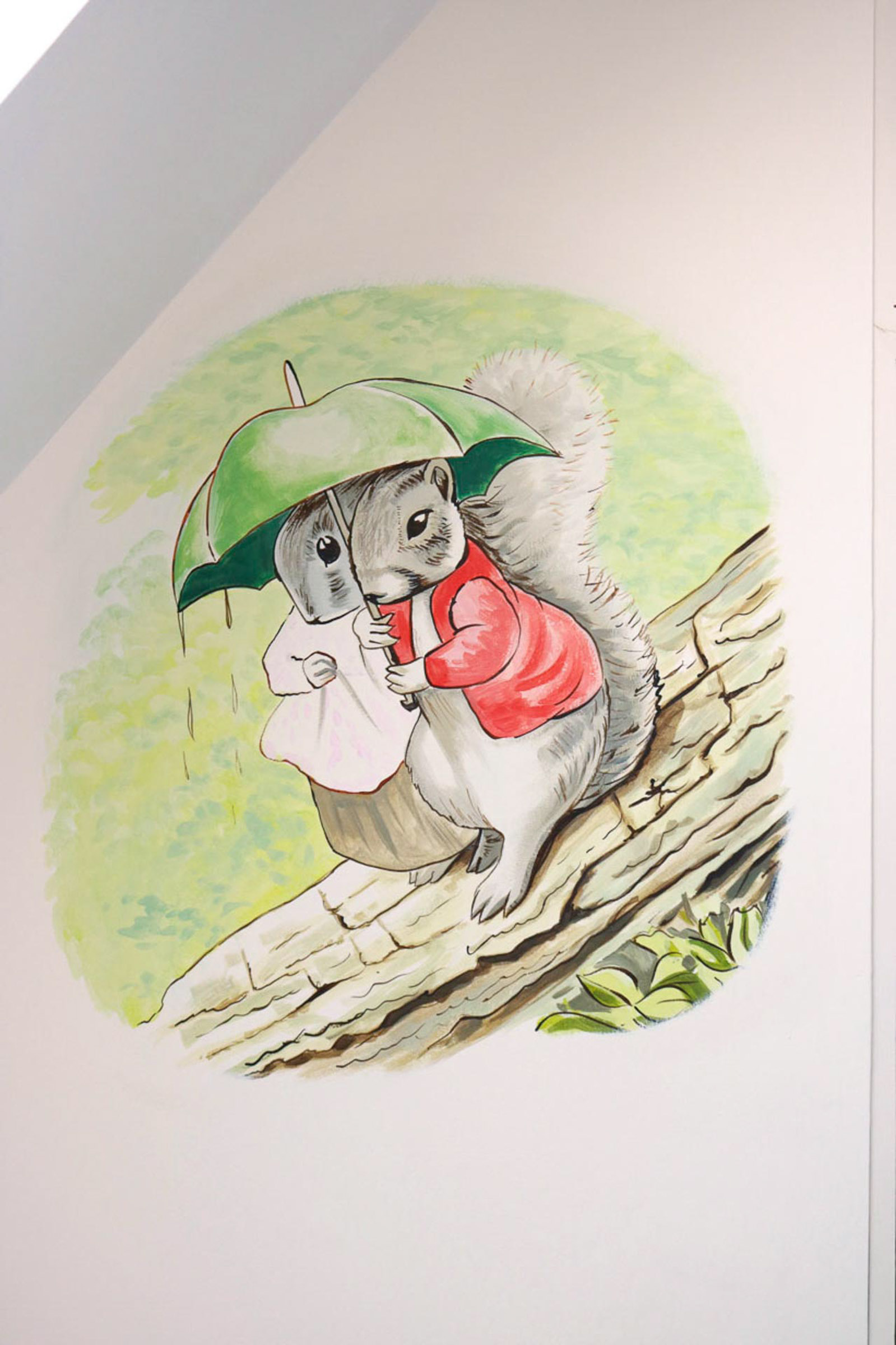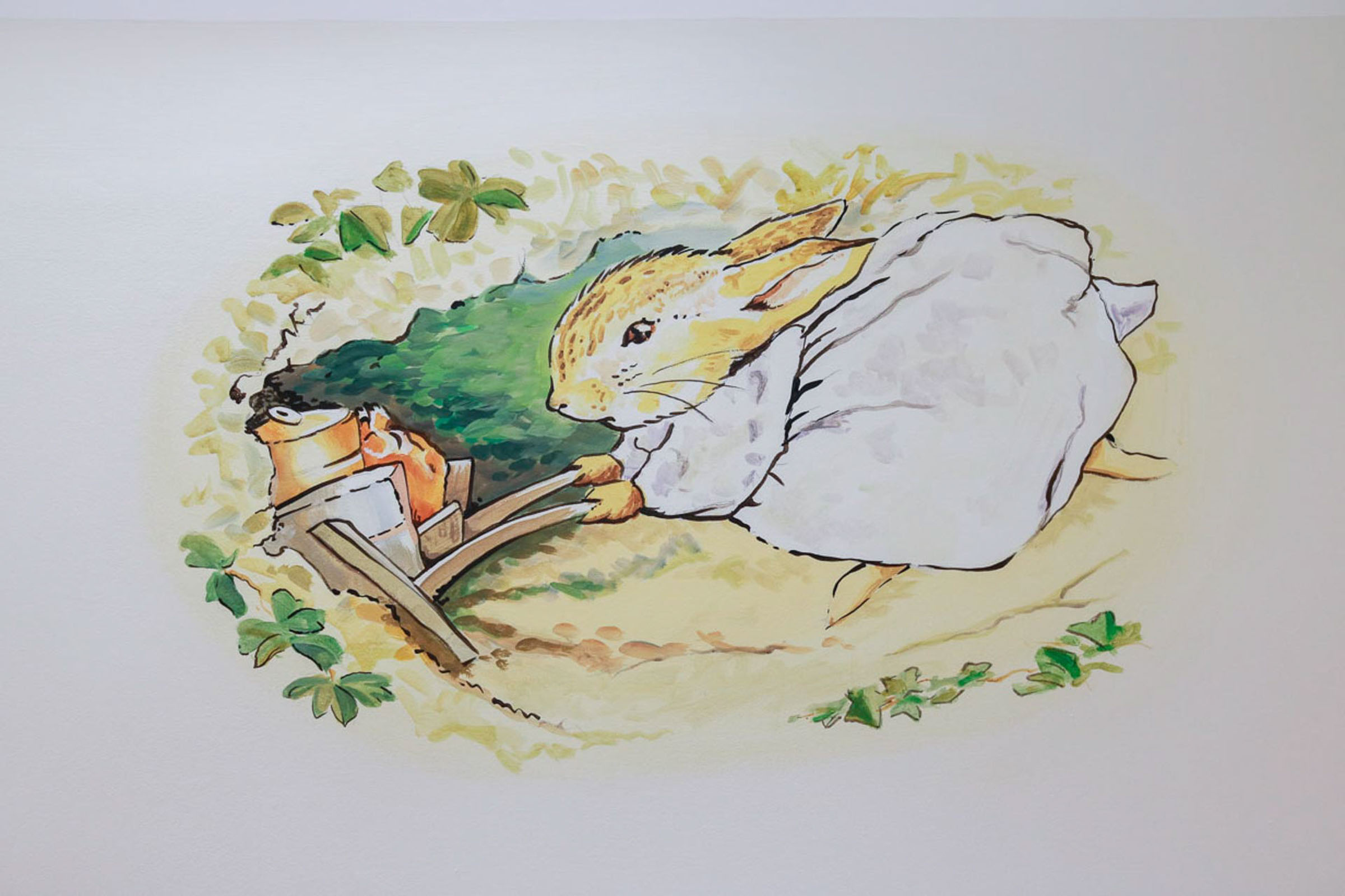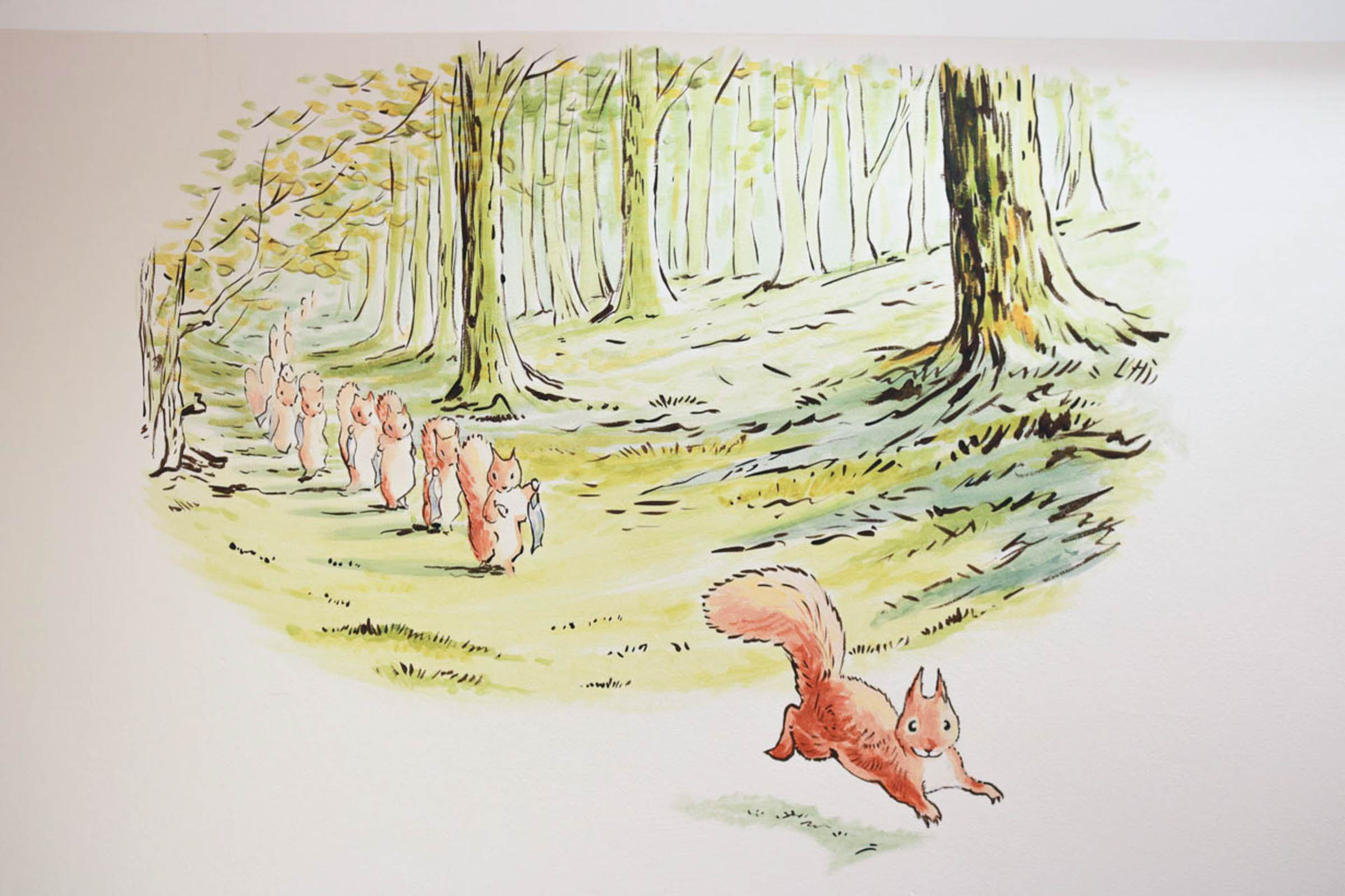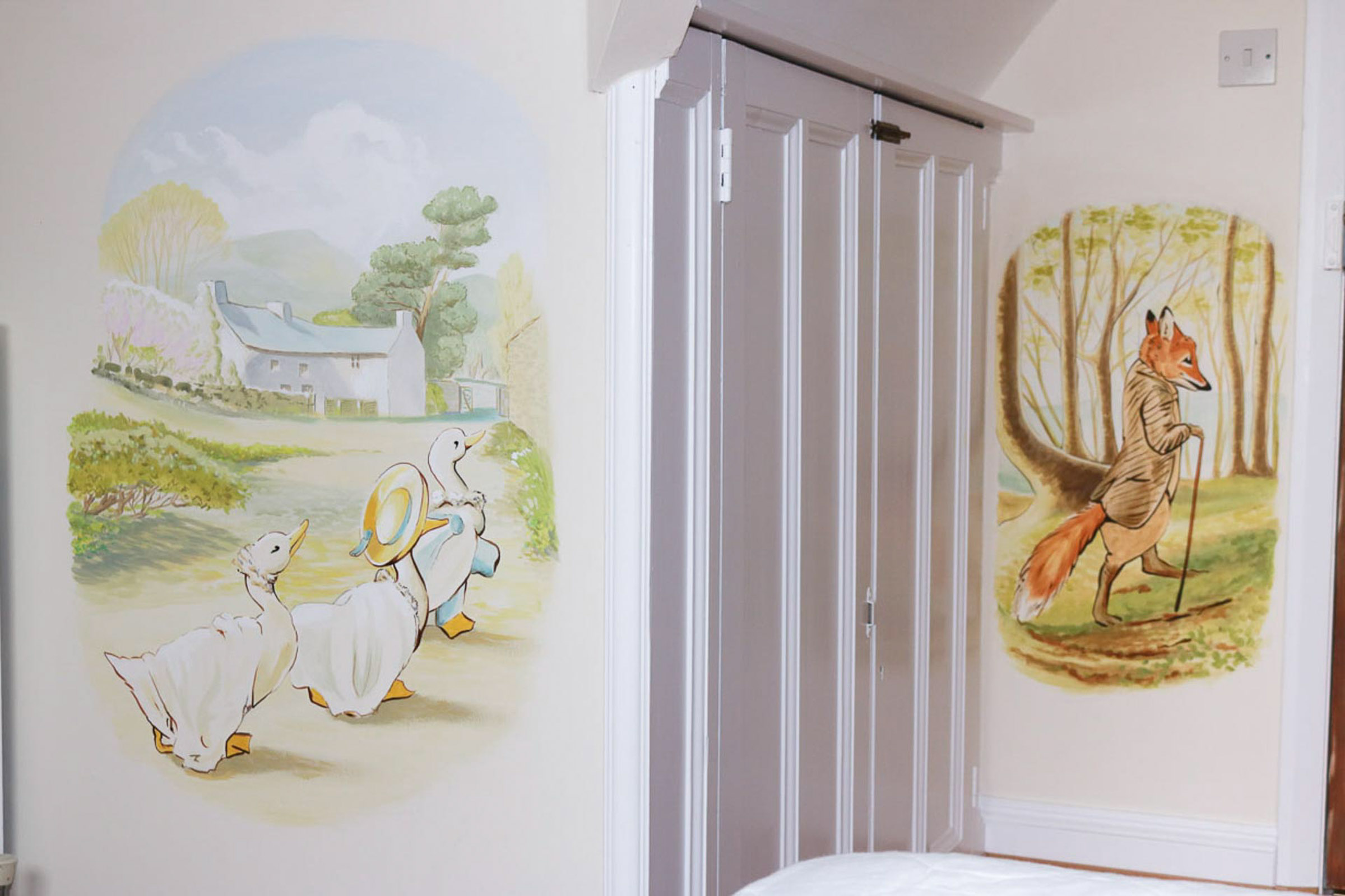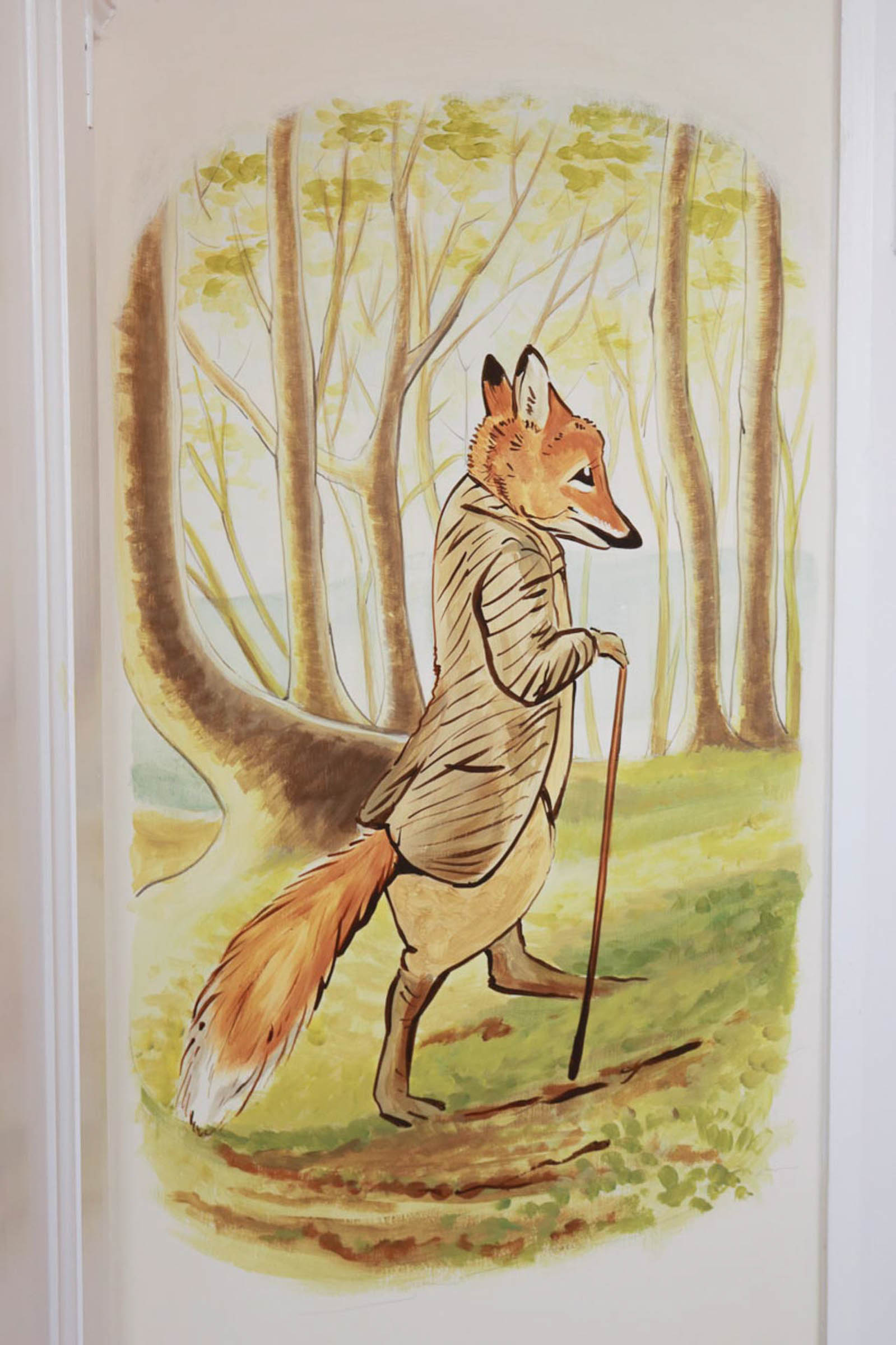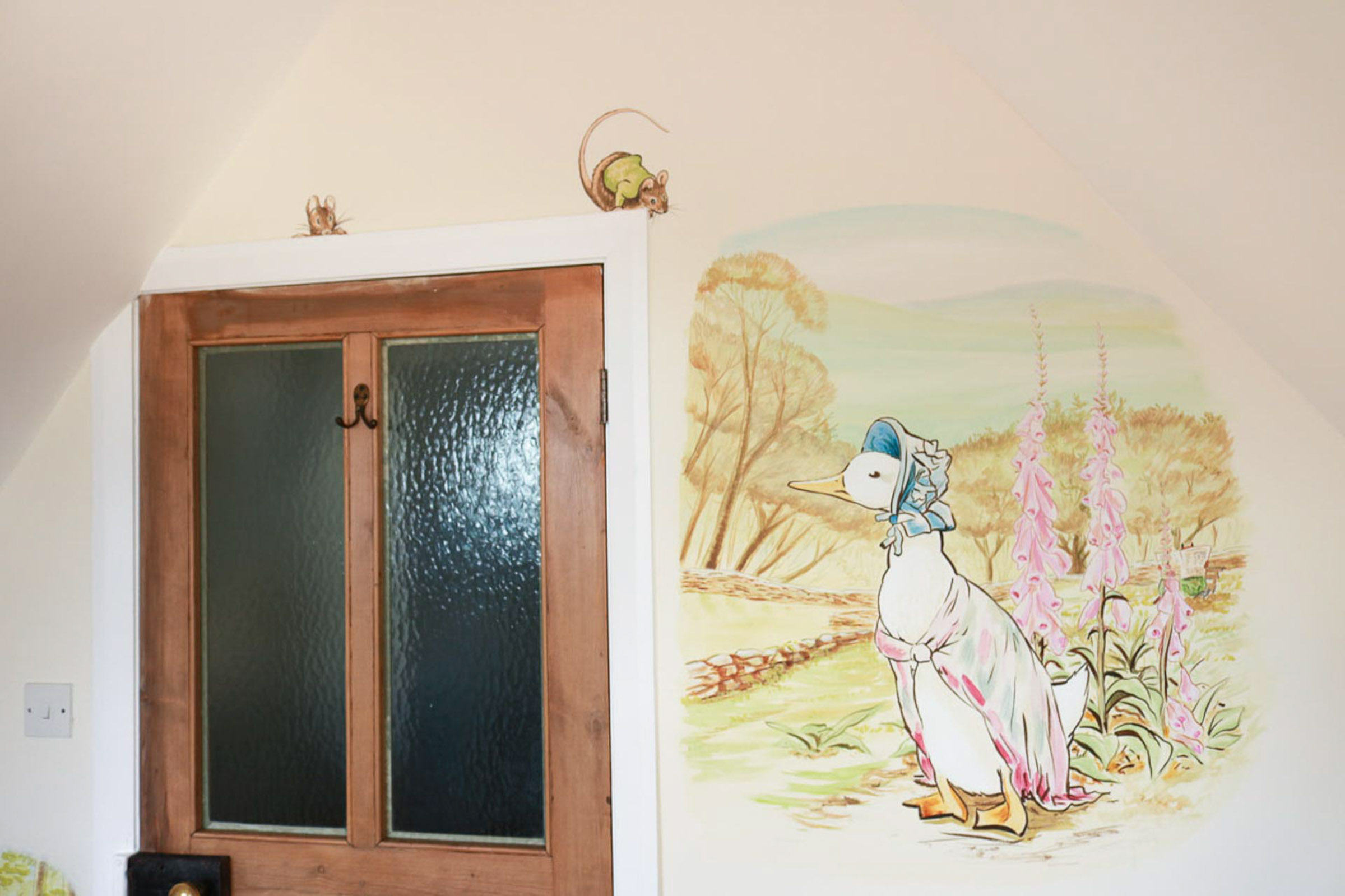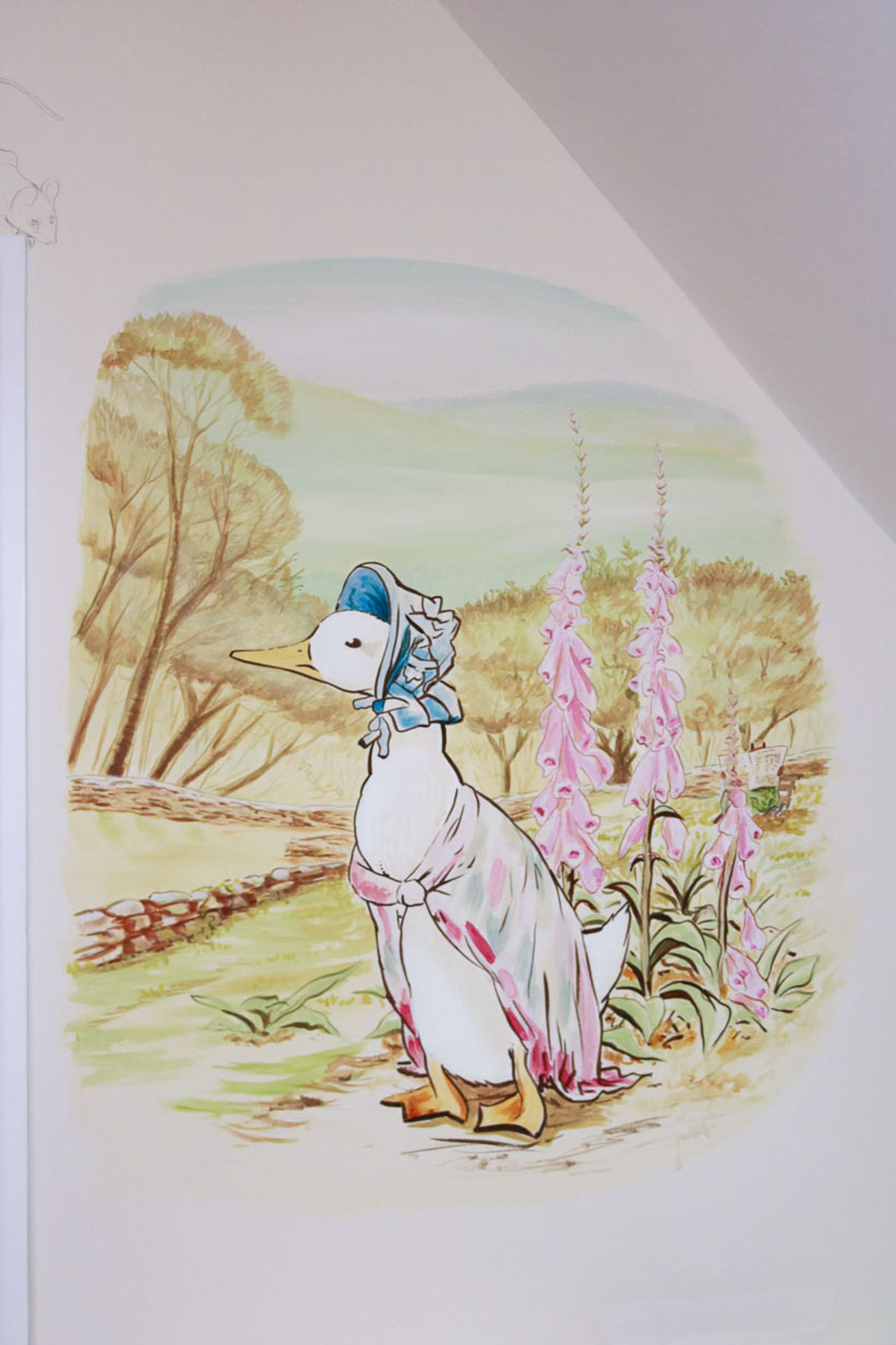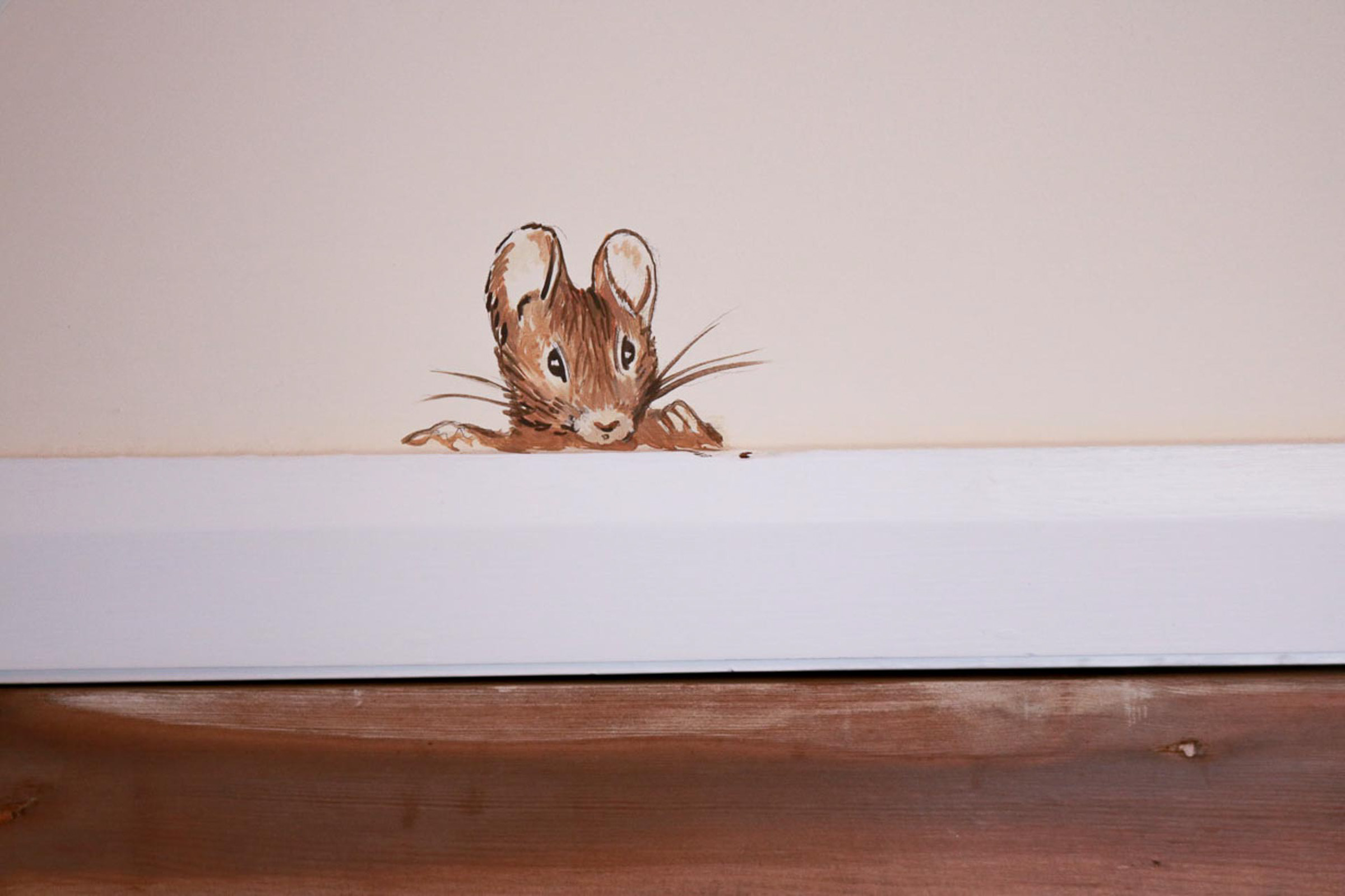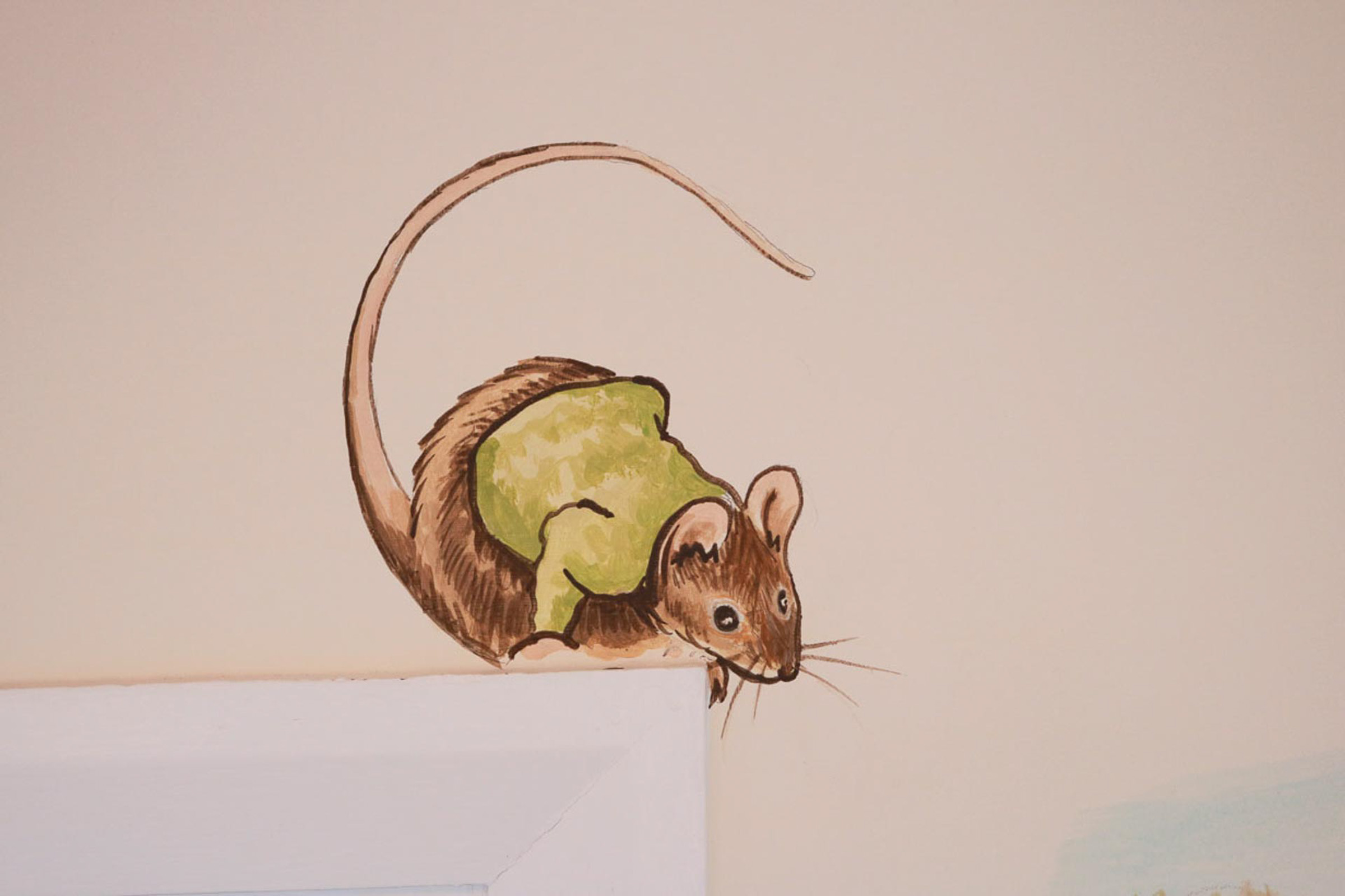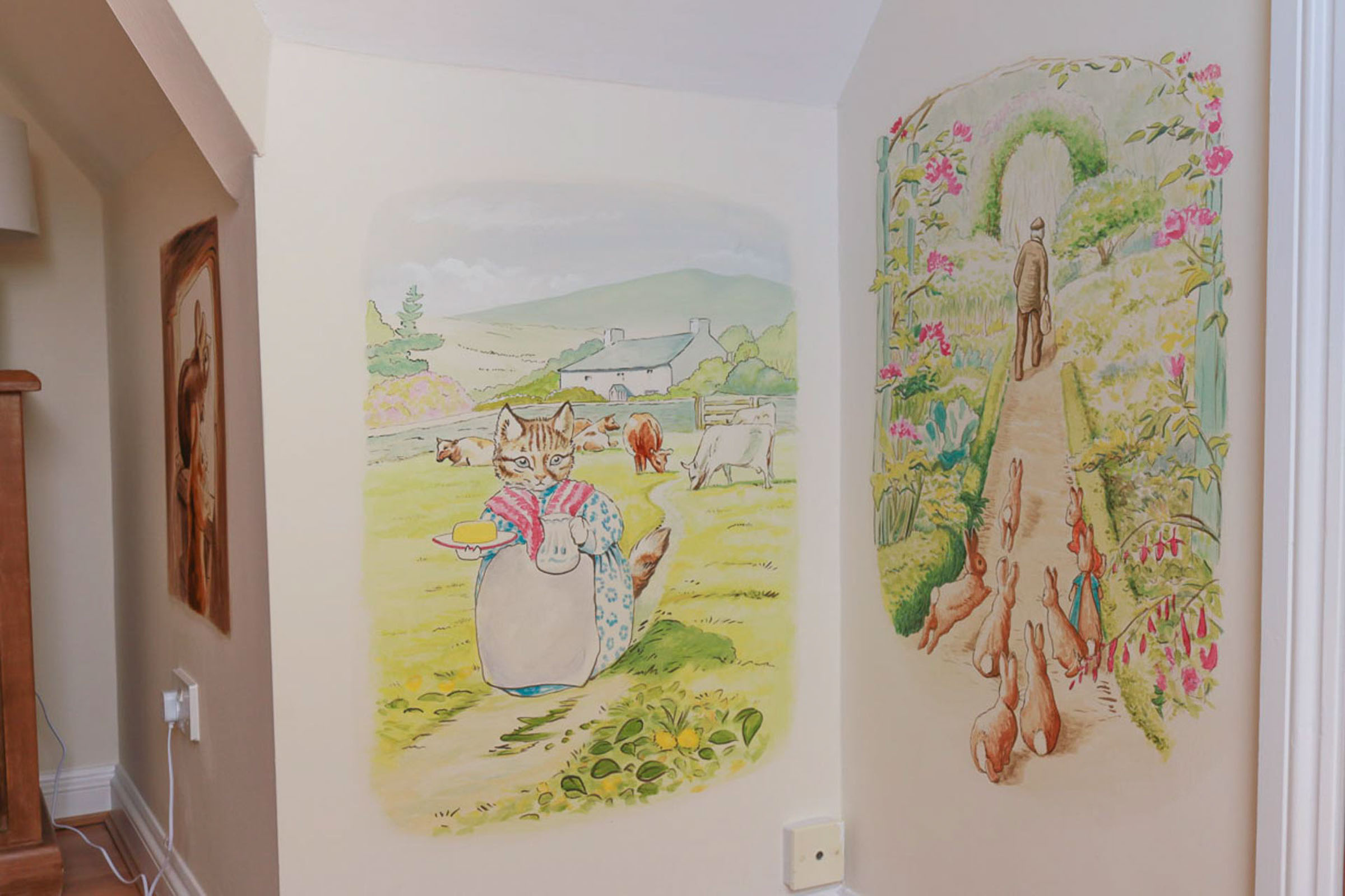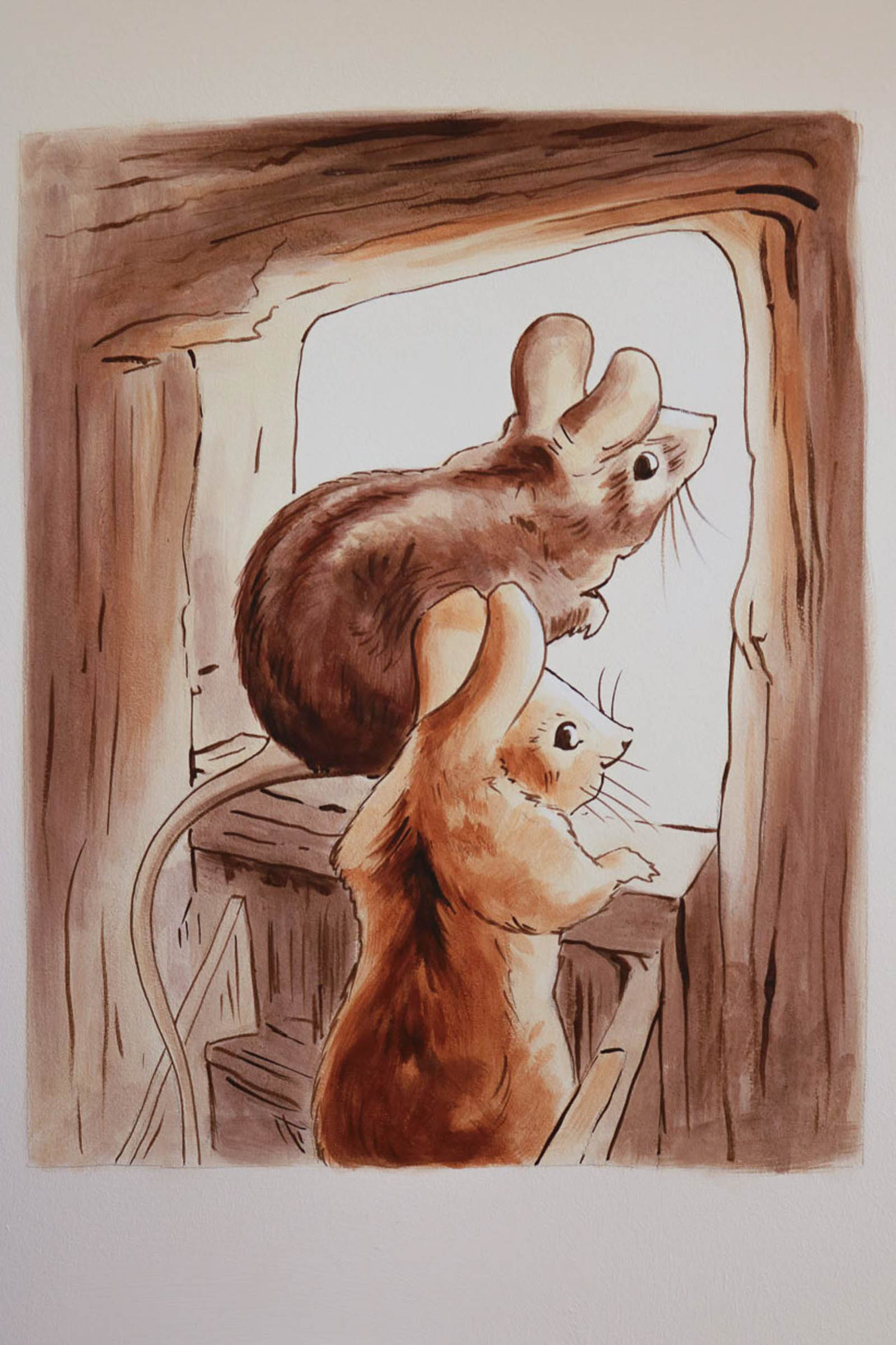 These mice are so cute...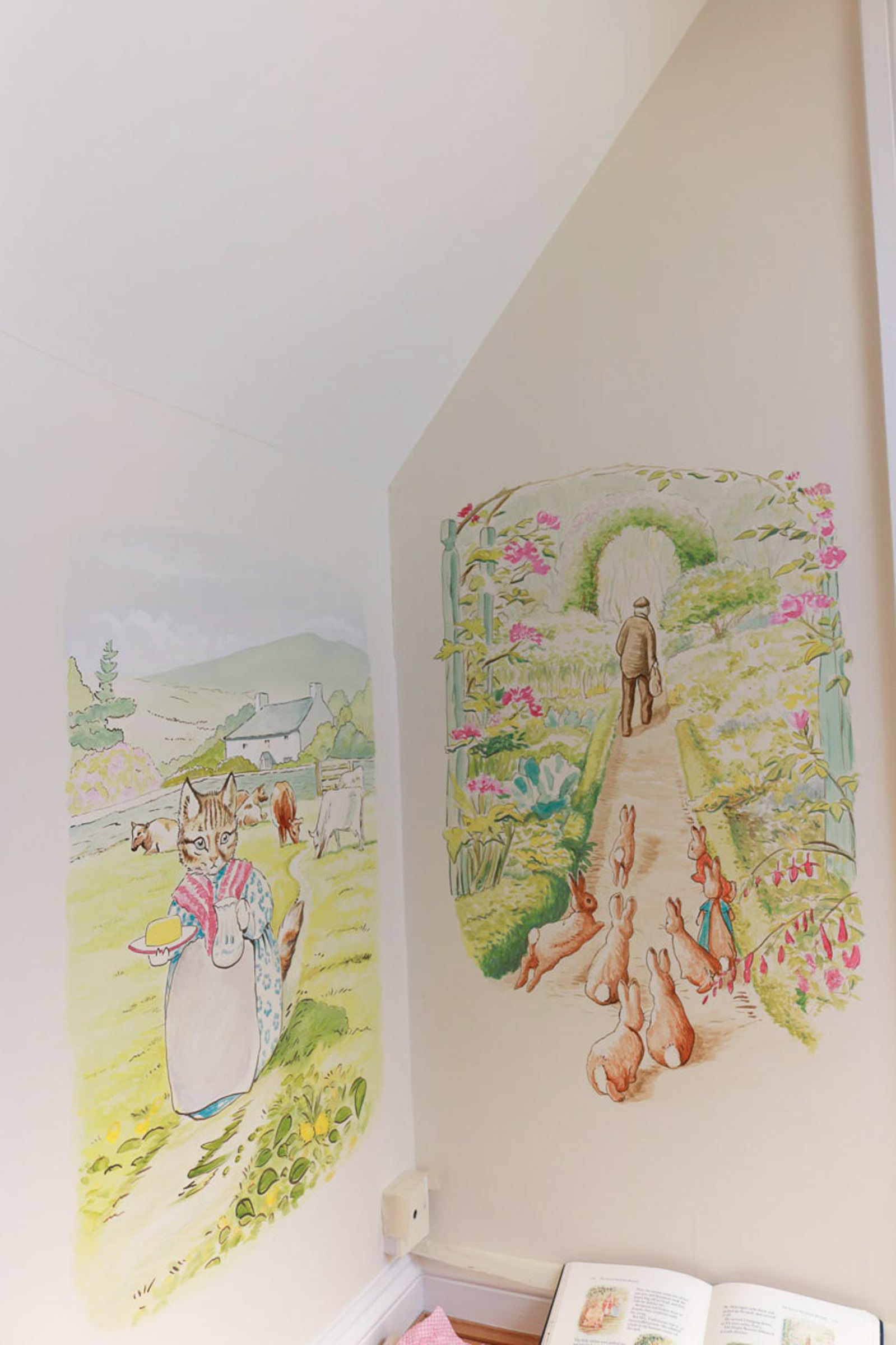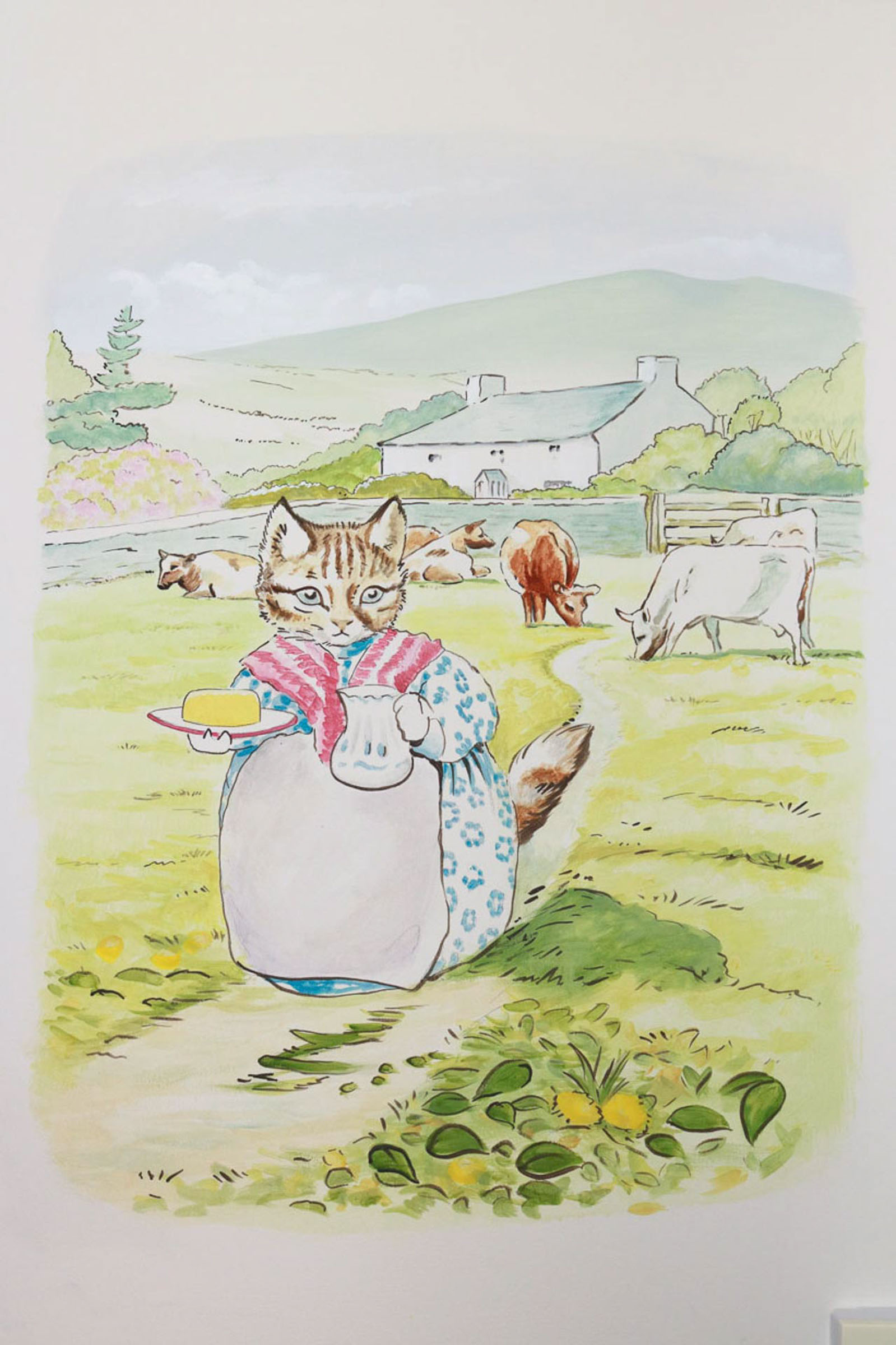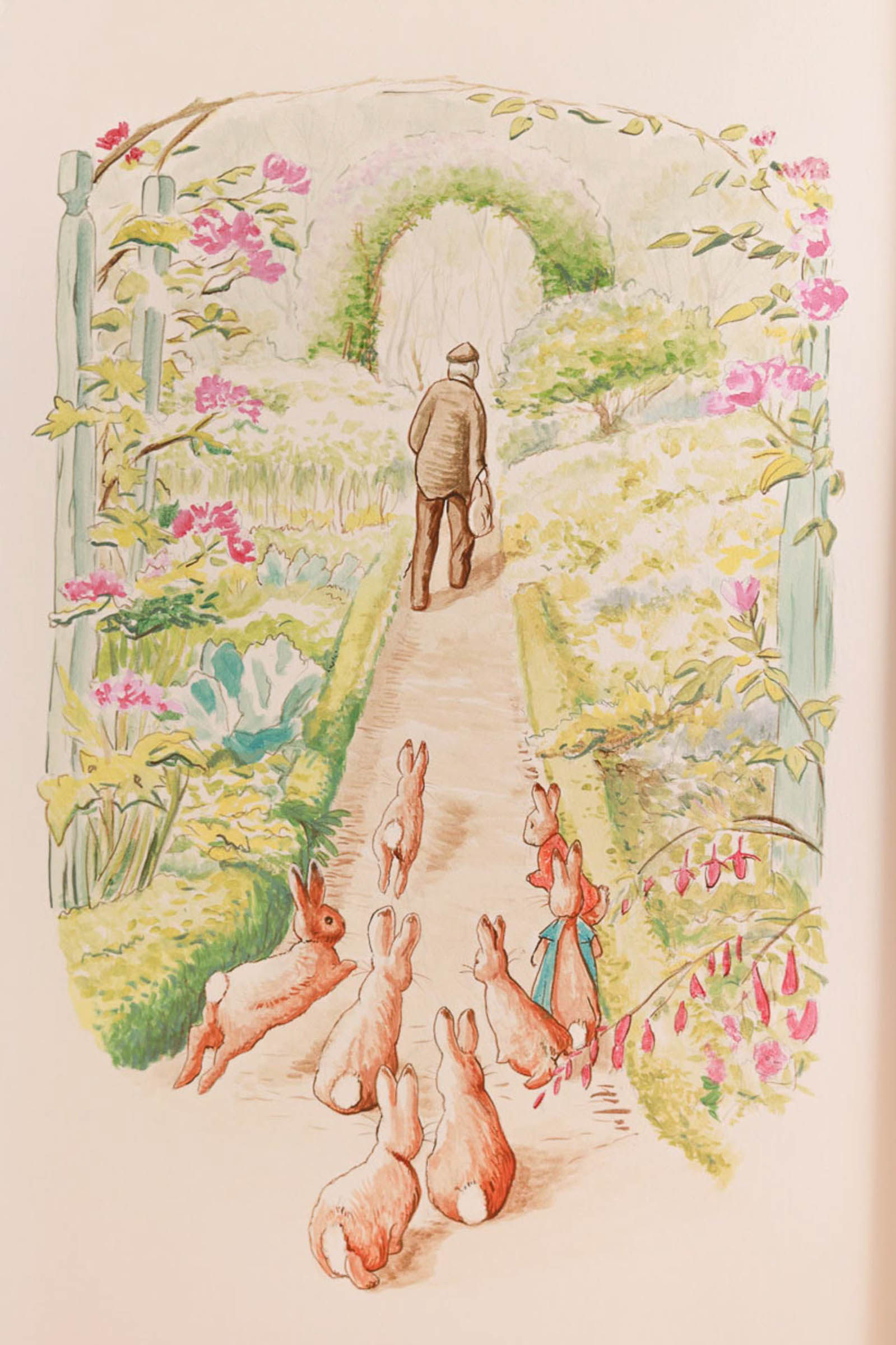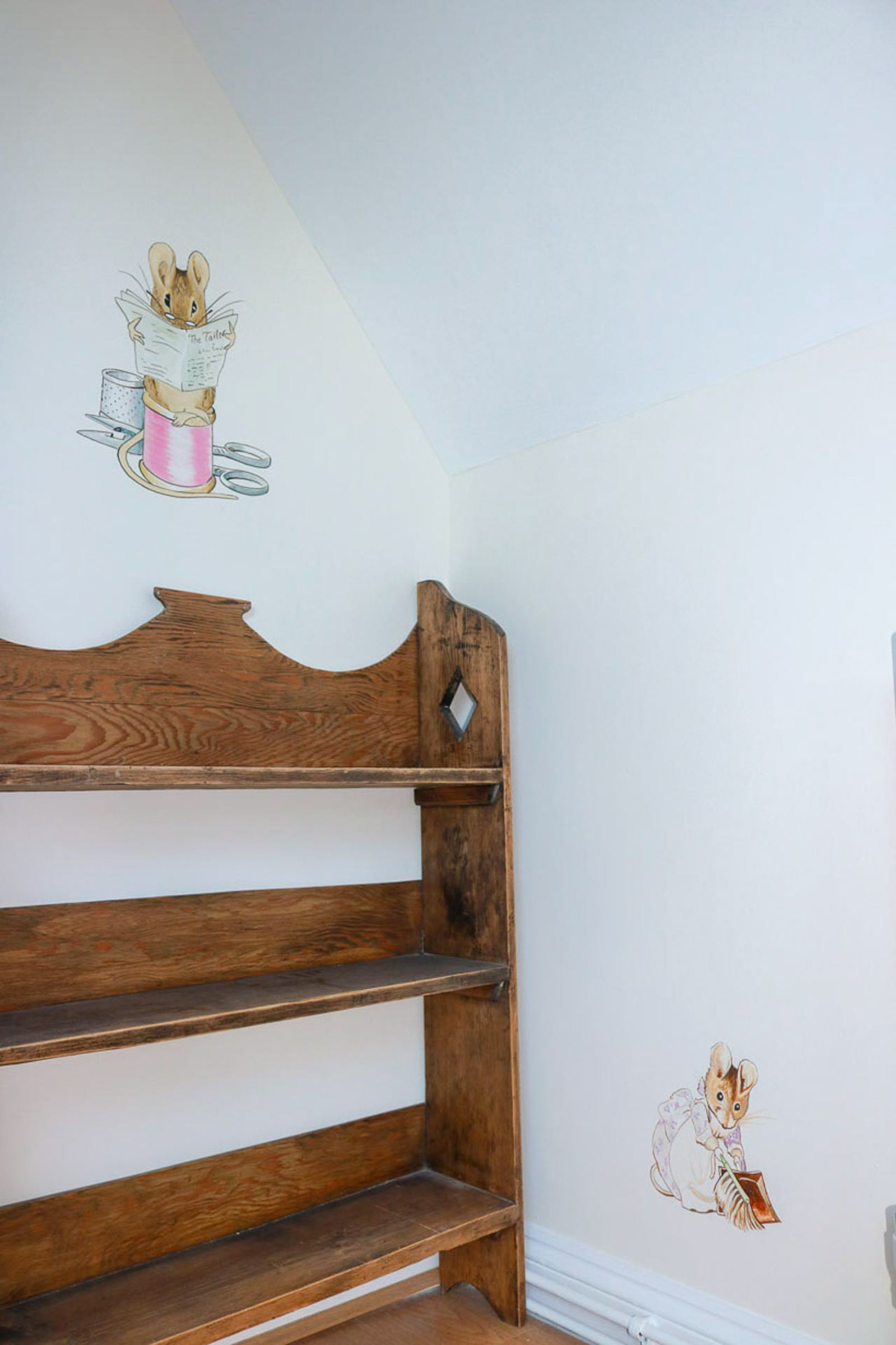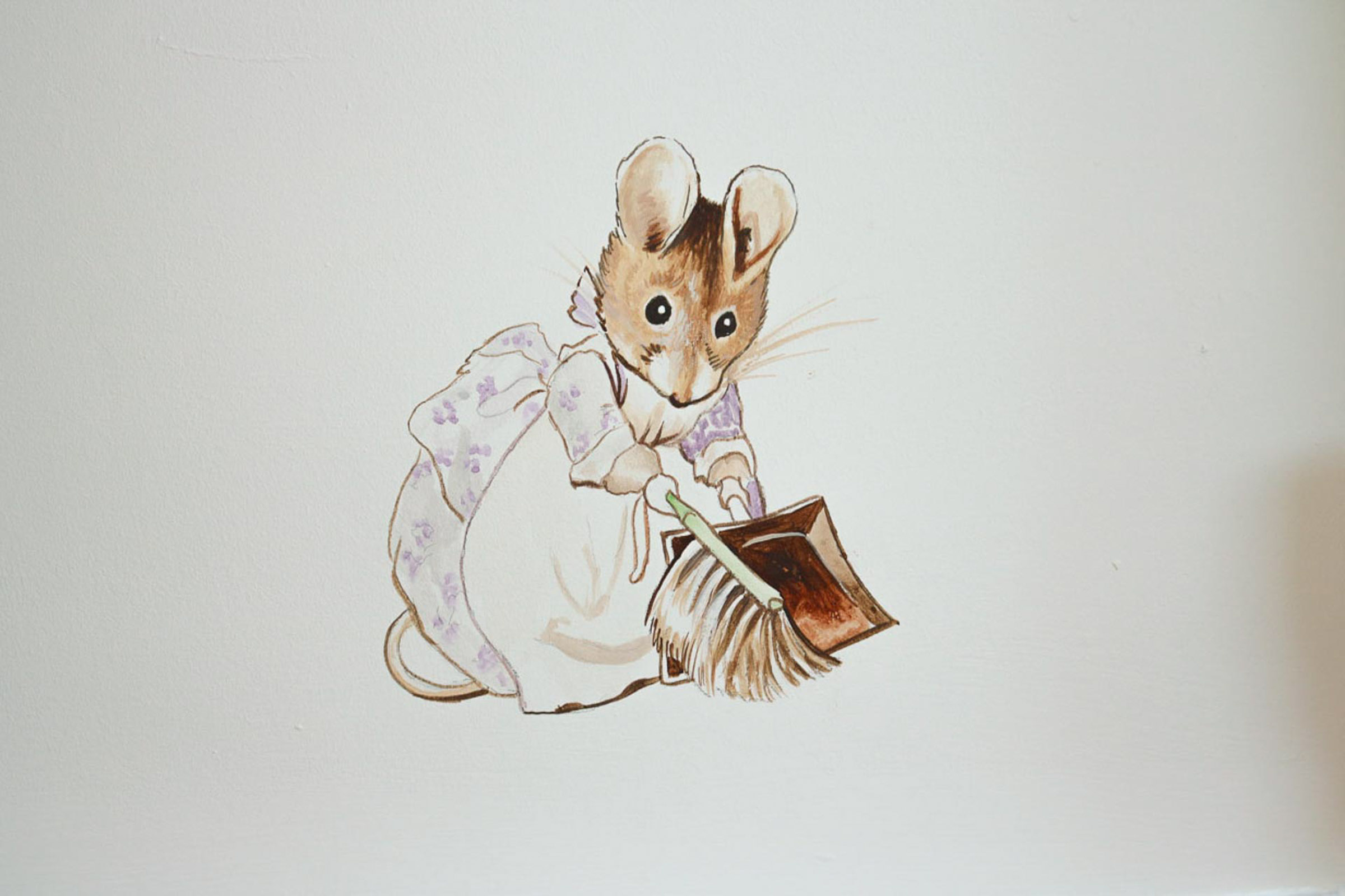 A little bit of sweeping up before a short perambulation across to...
Area 2 of 3
The Nursery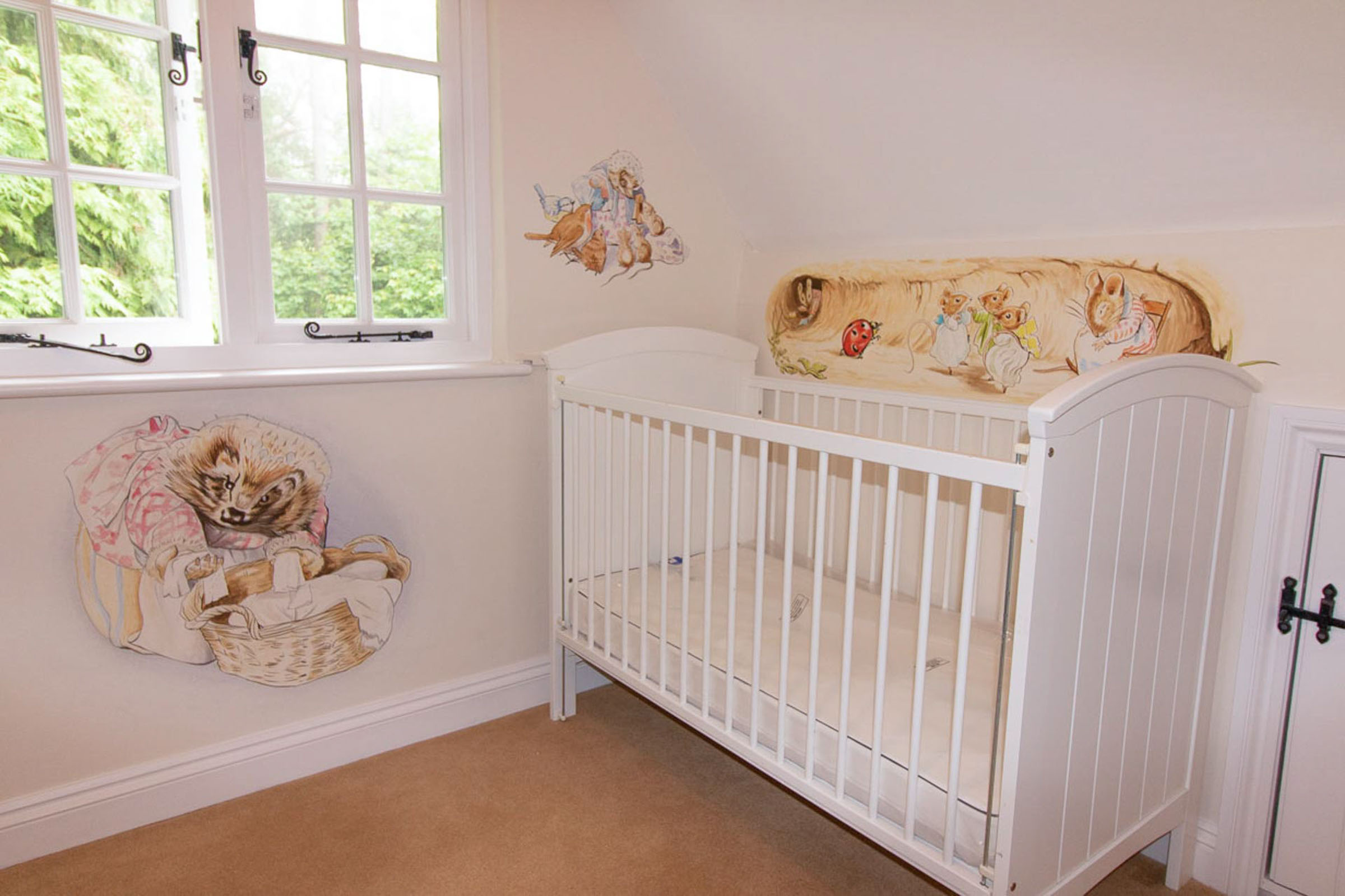 Just so lovely, maybe I should have shown this photo first!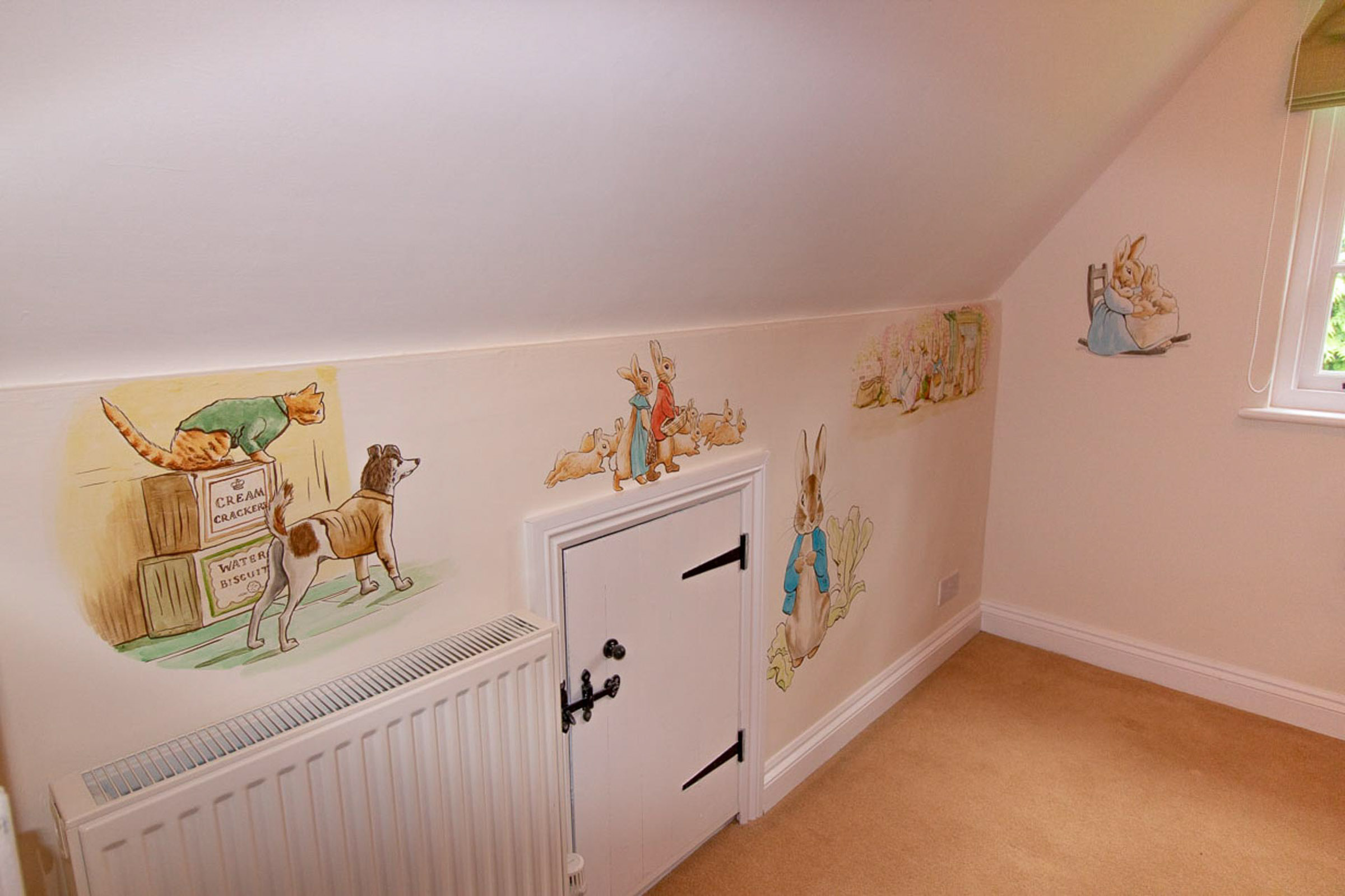 This room is a little darker than the other one as there is no direct sunlight ever. Perfect for little babies :)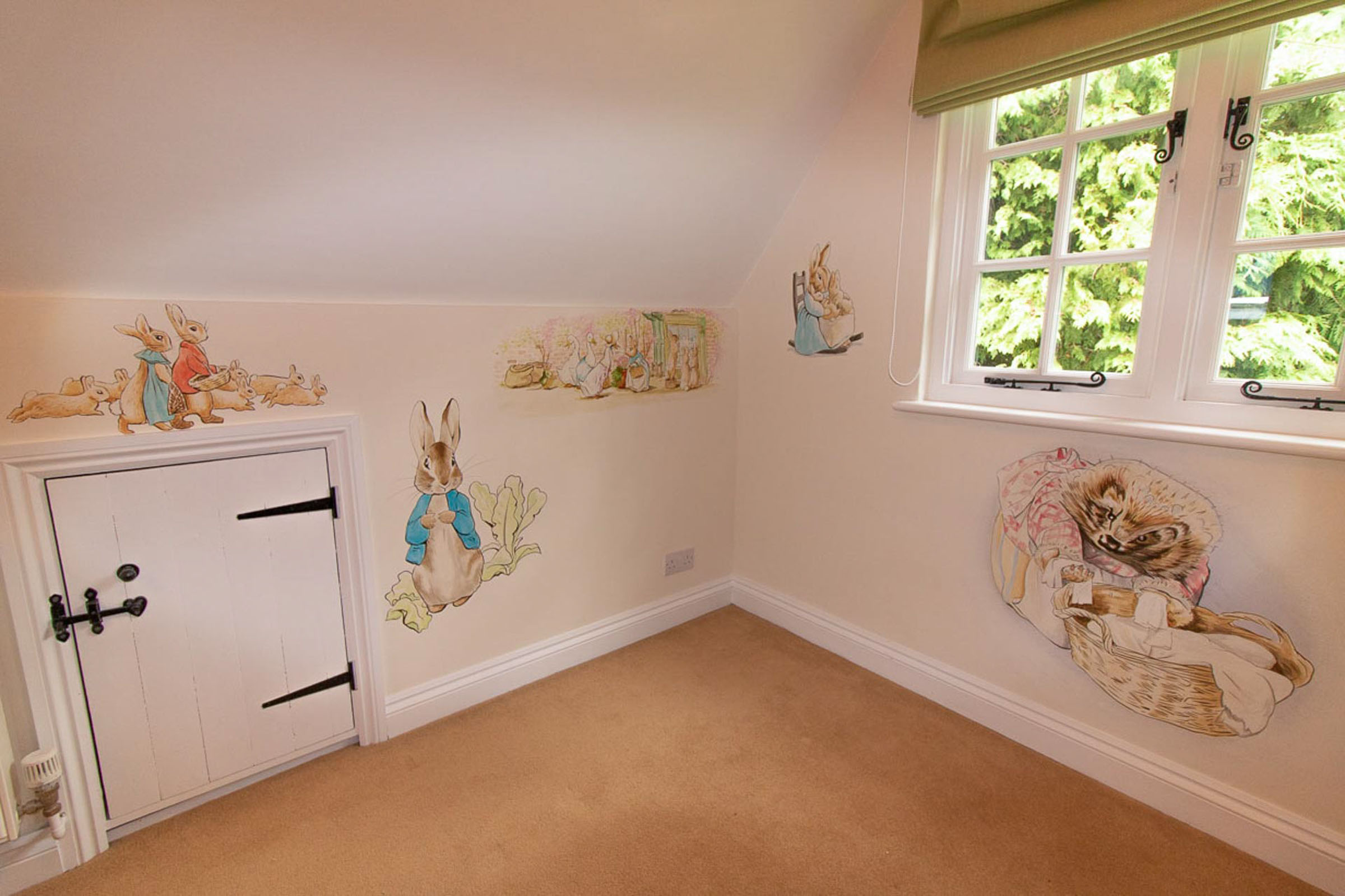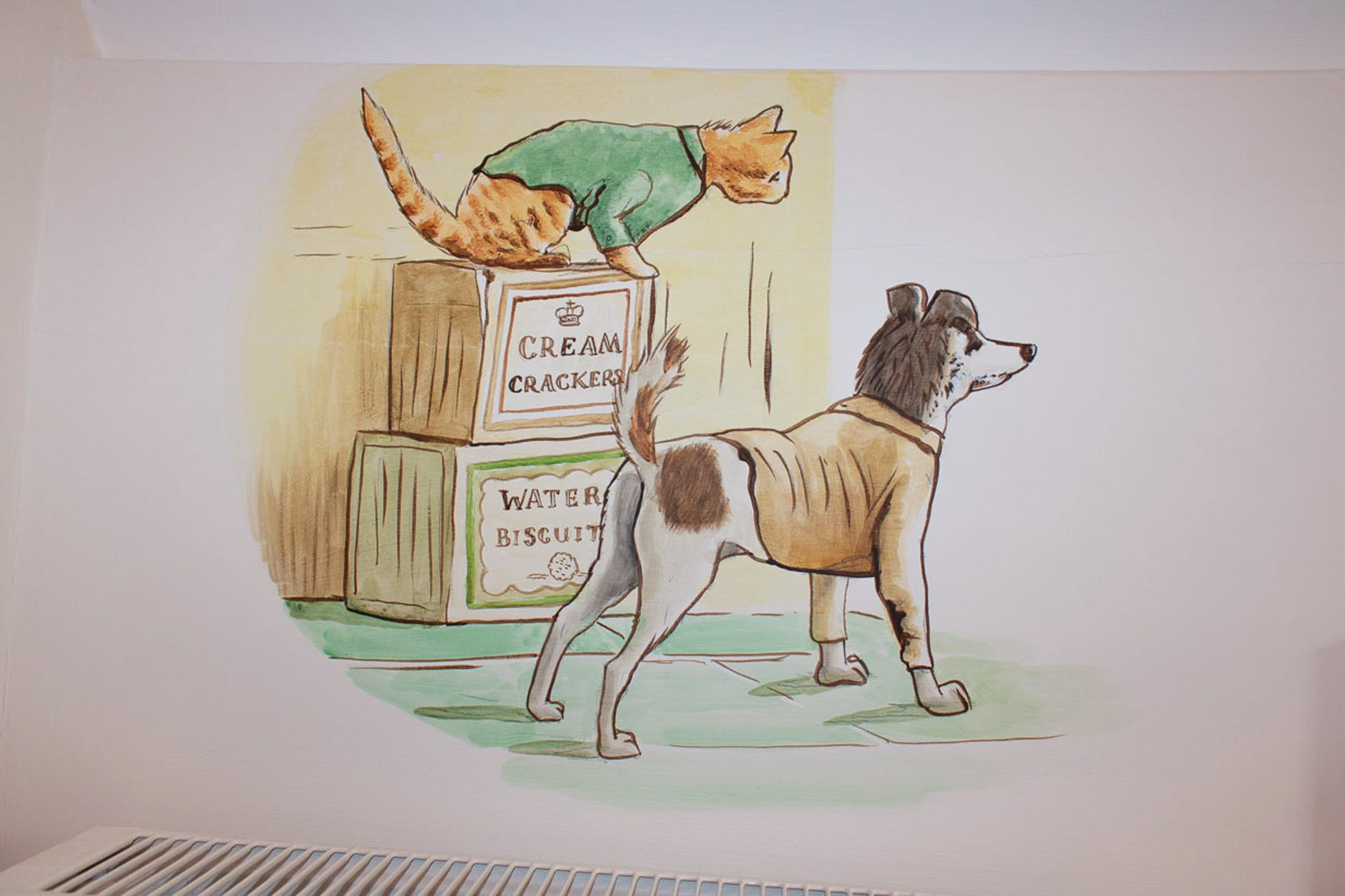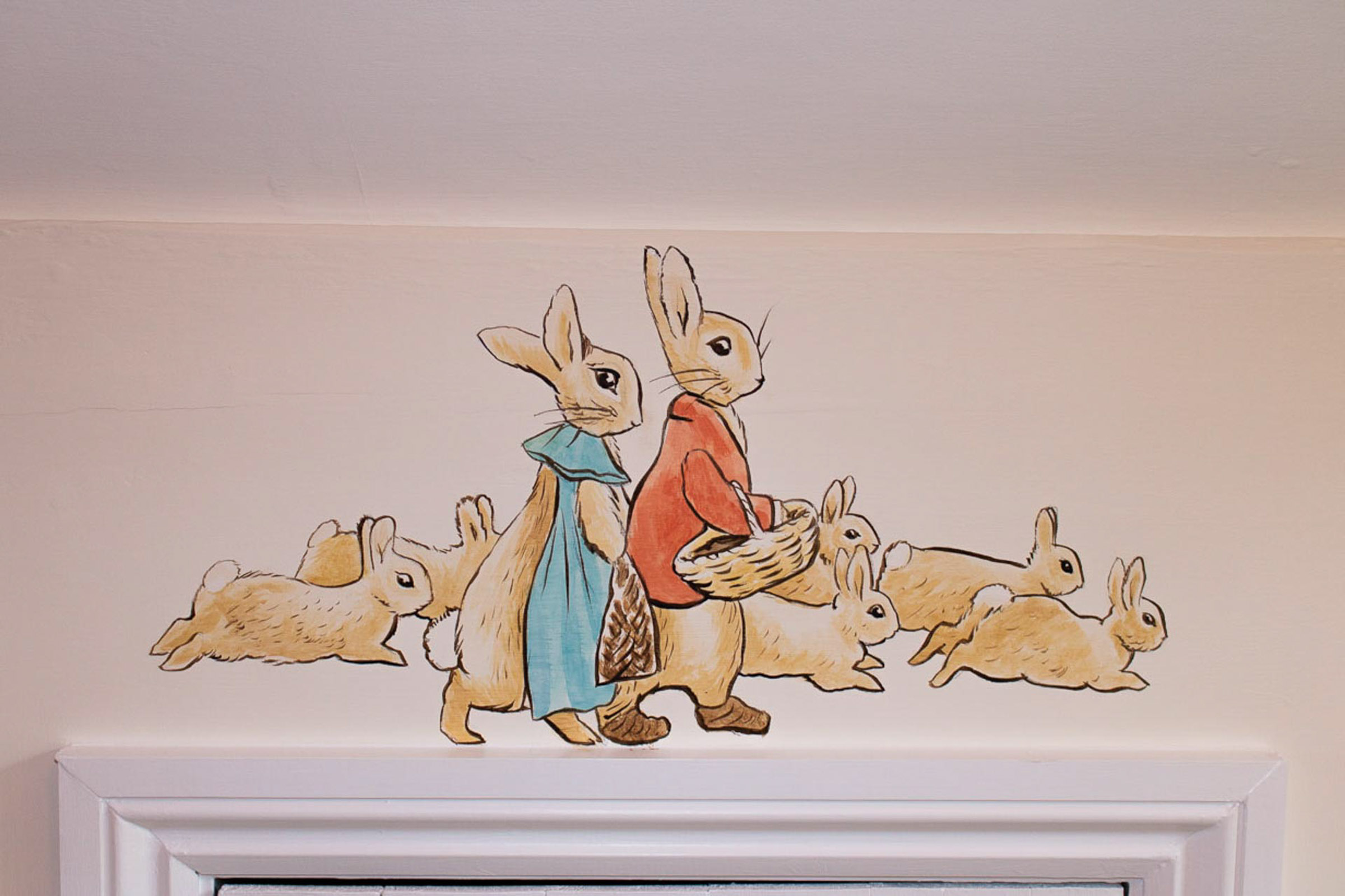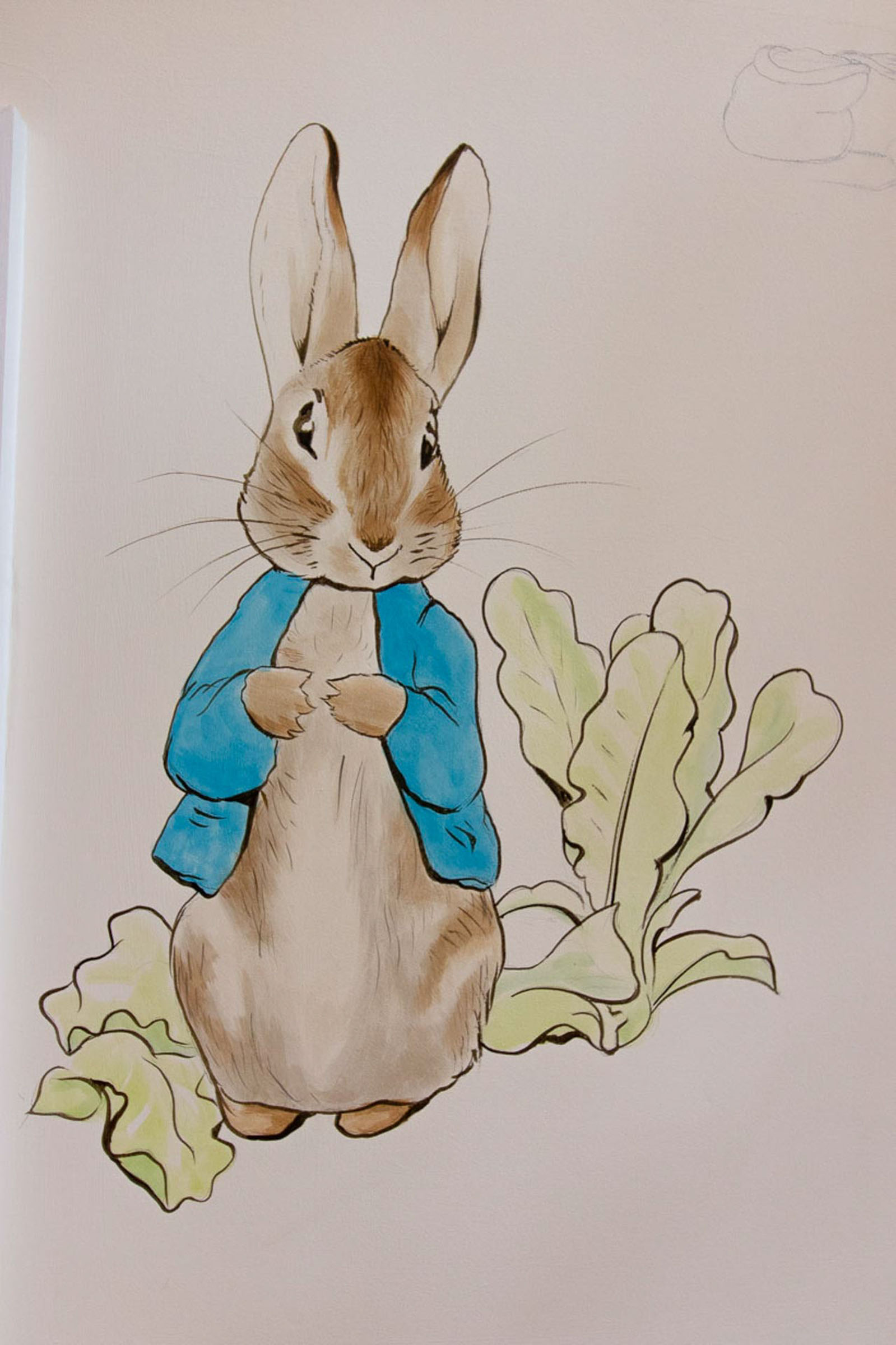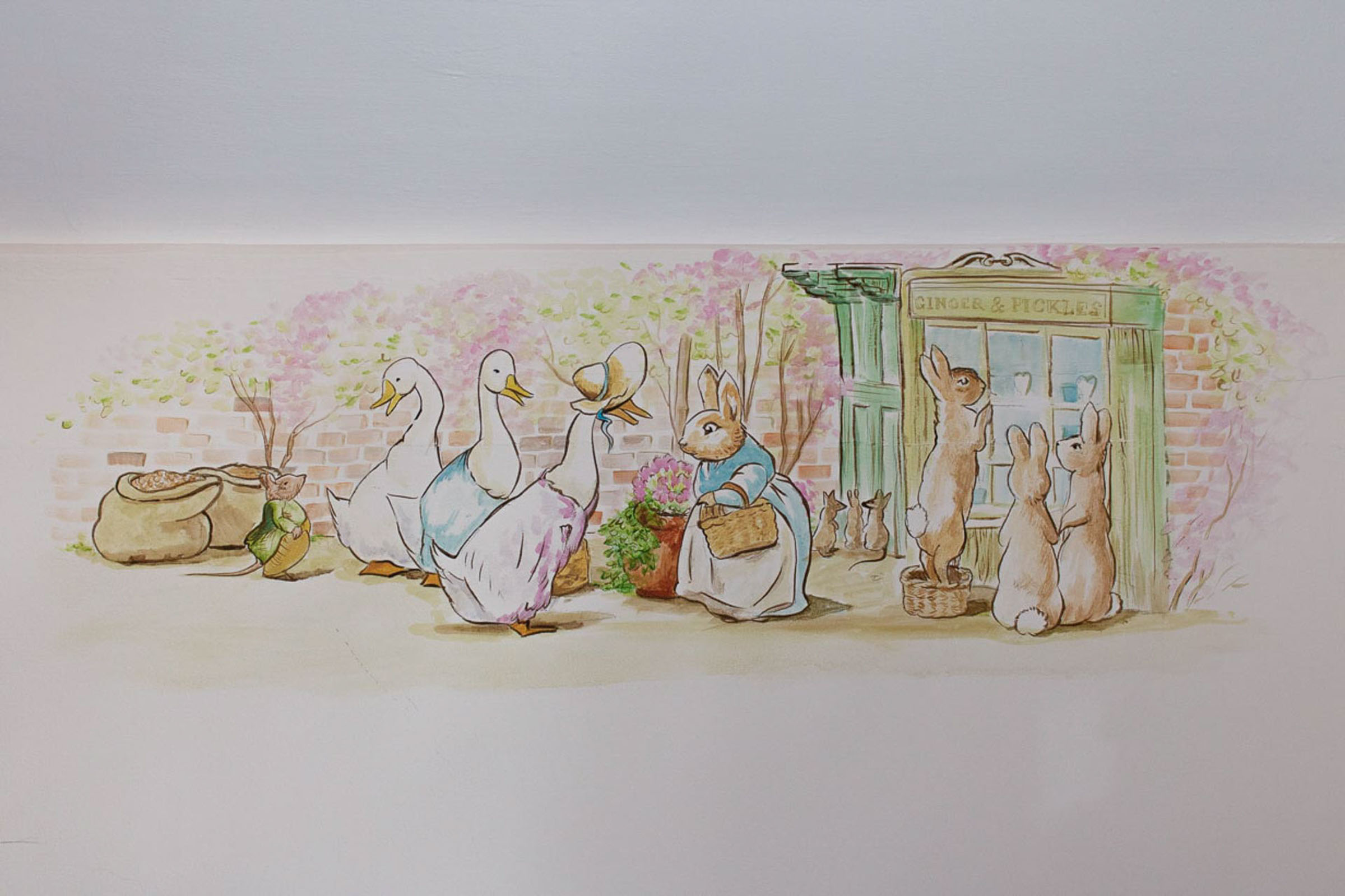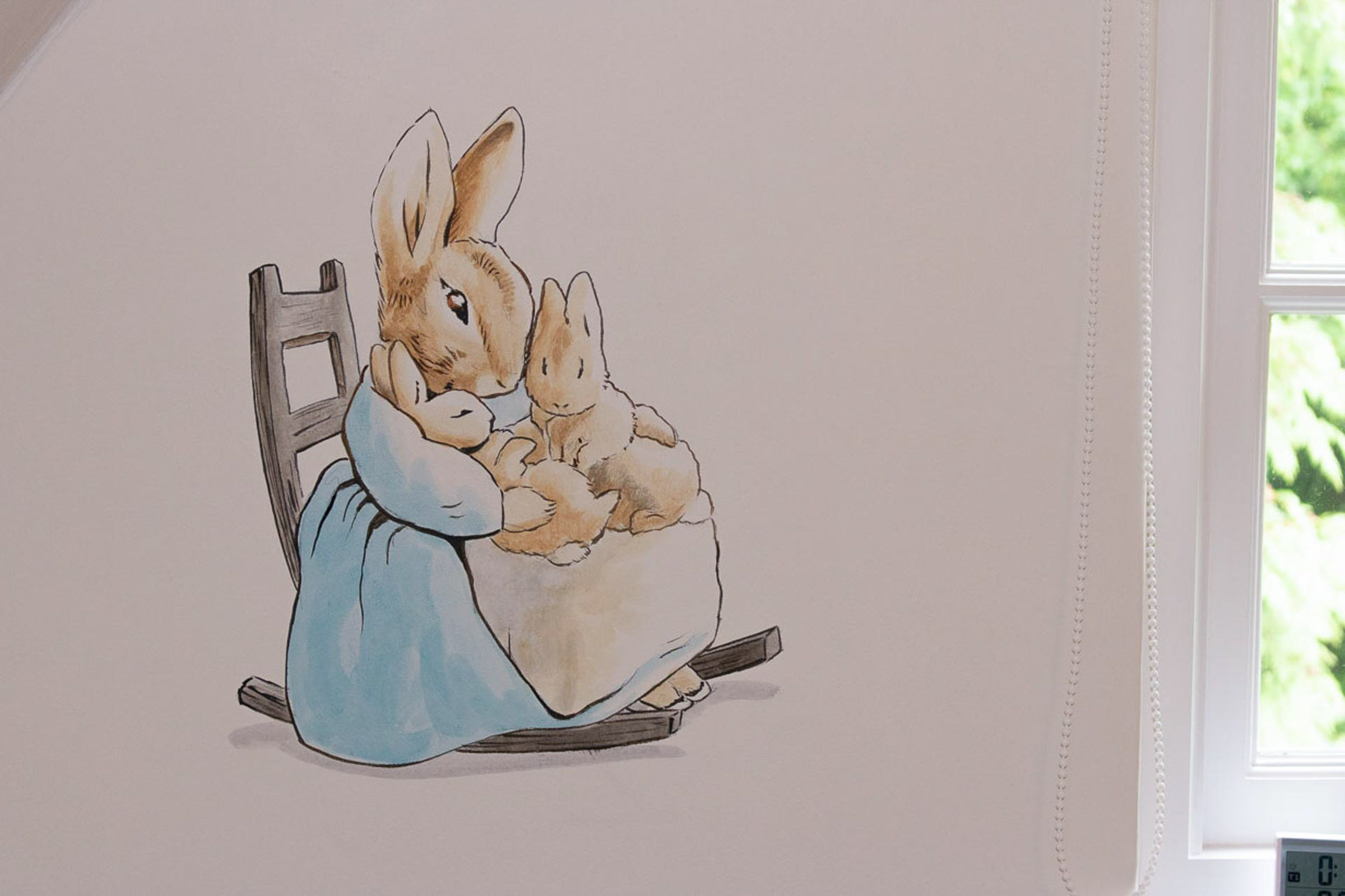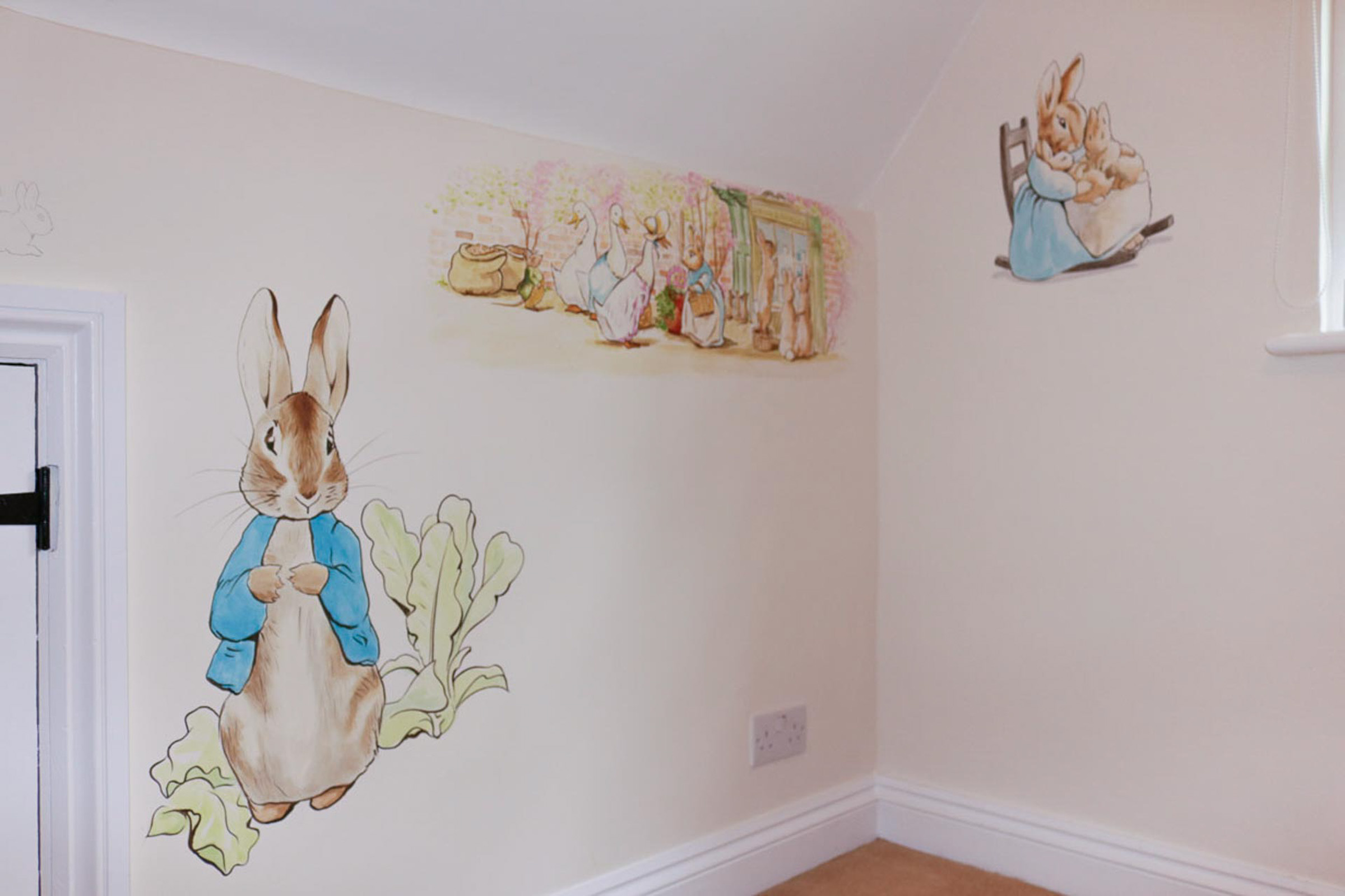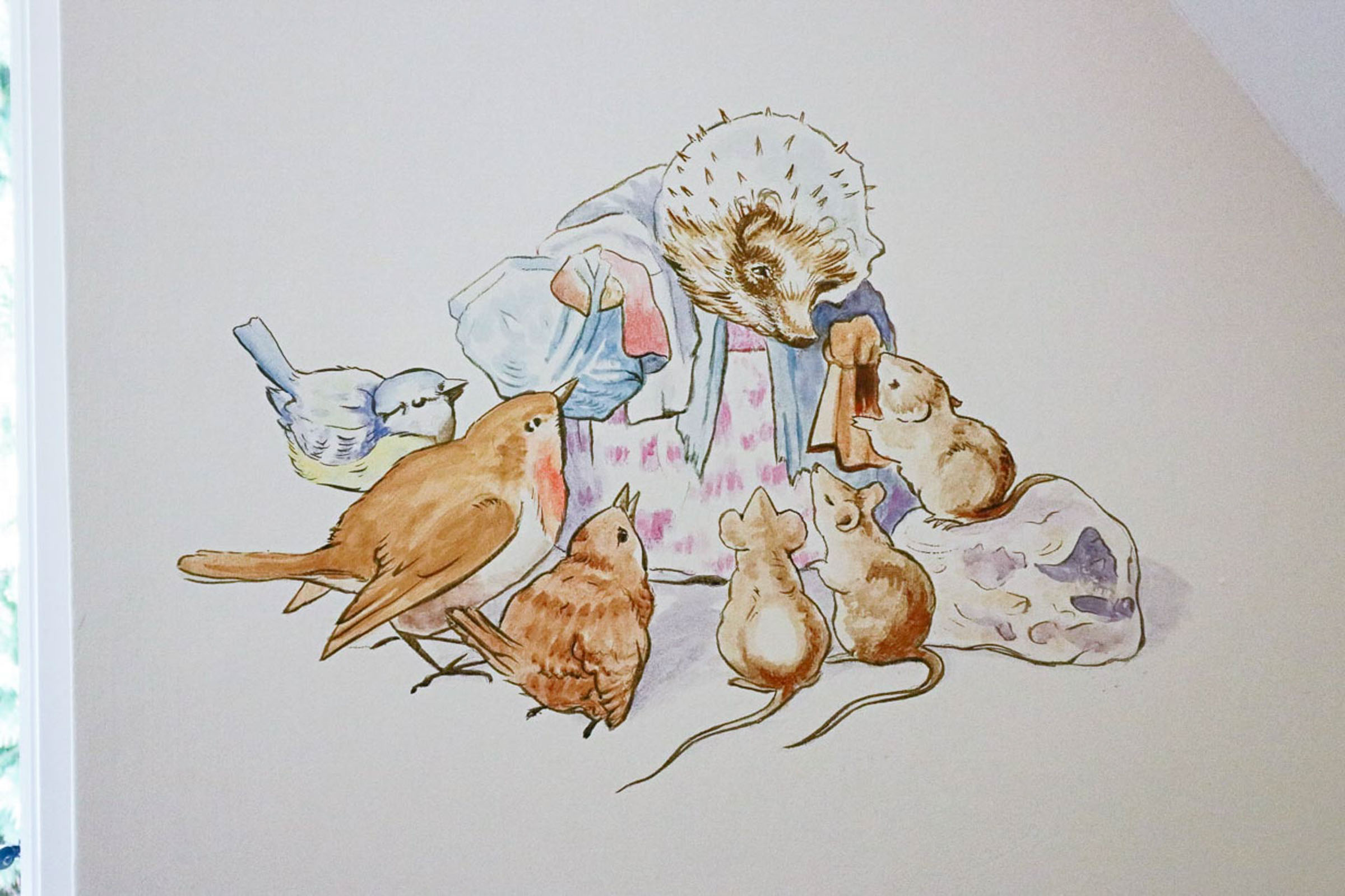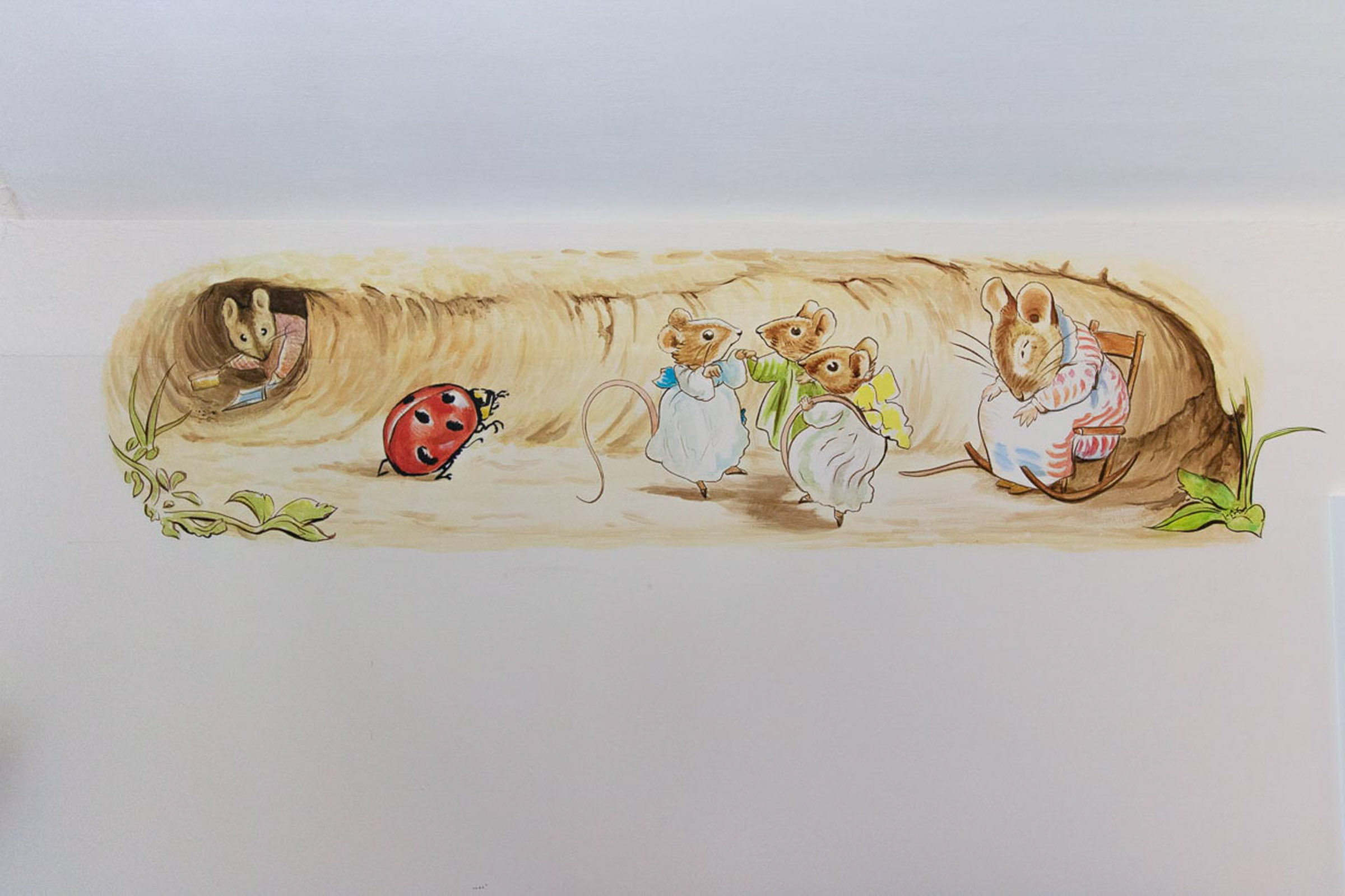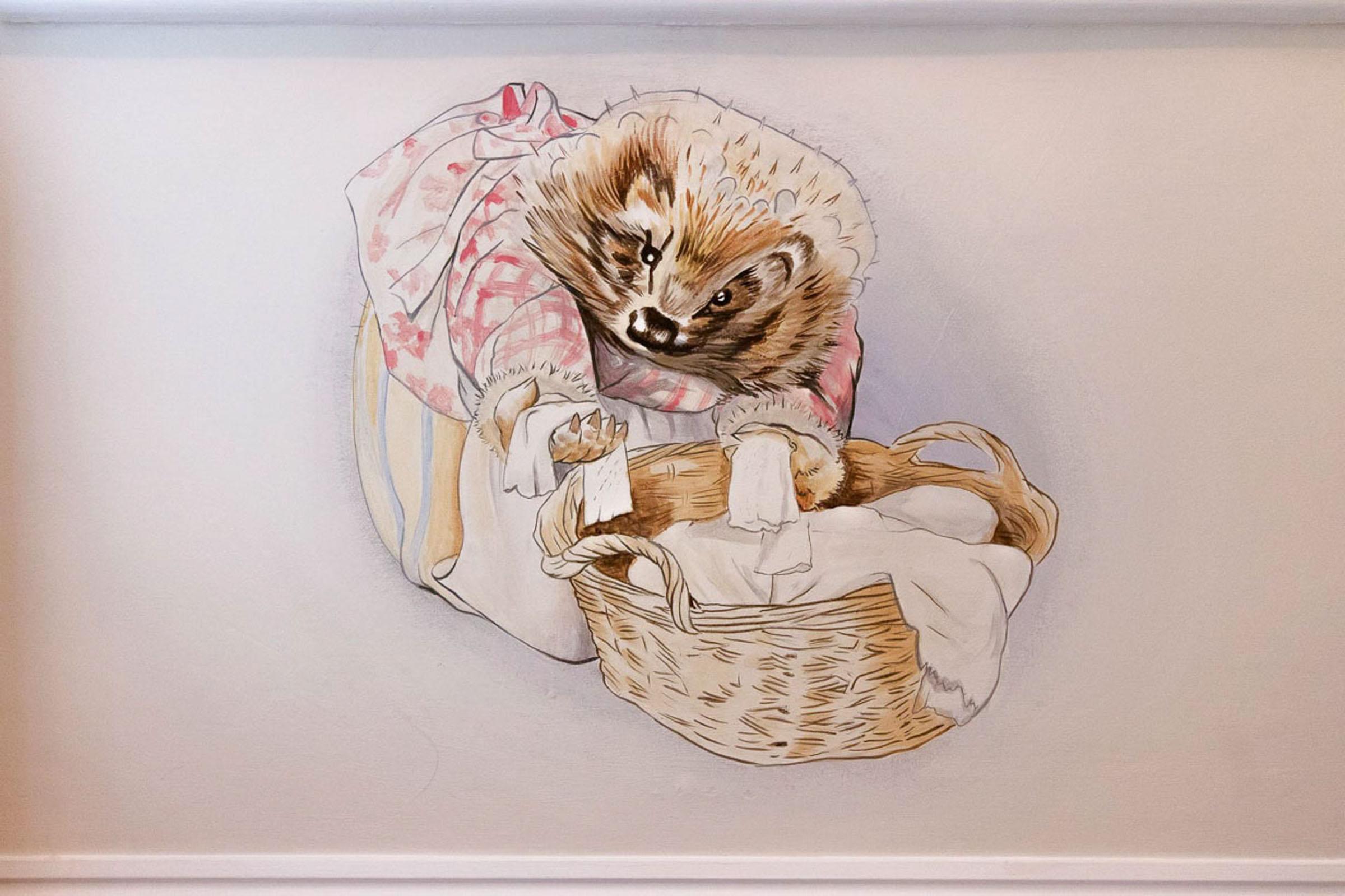 ..and so Mrs. Tiggywinkle bids you all a fond farewell. 'til next time.
Area 3 of 3
The Stairs up to the Attic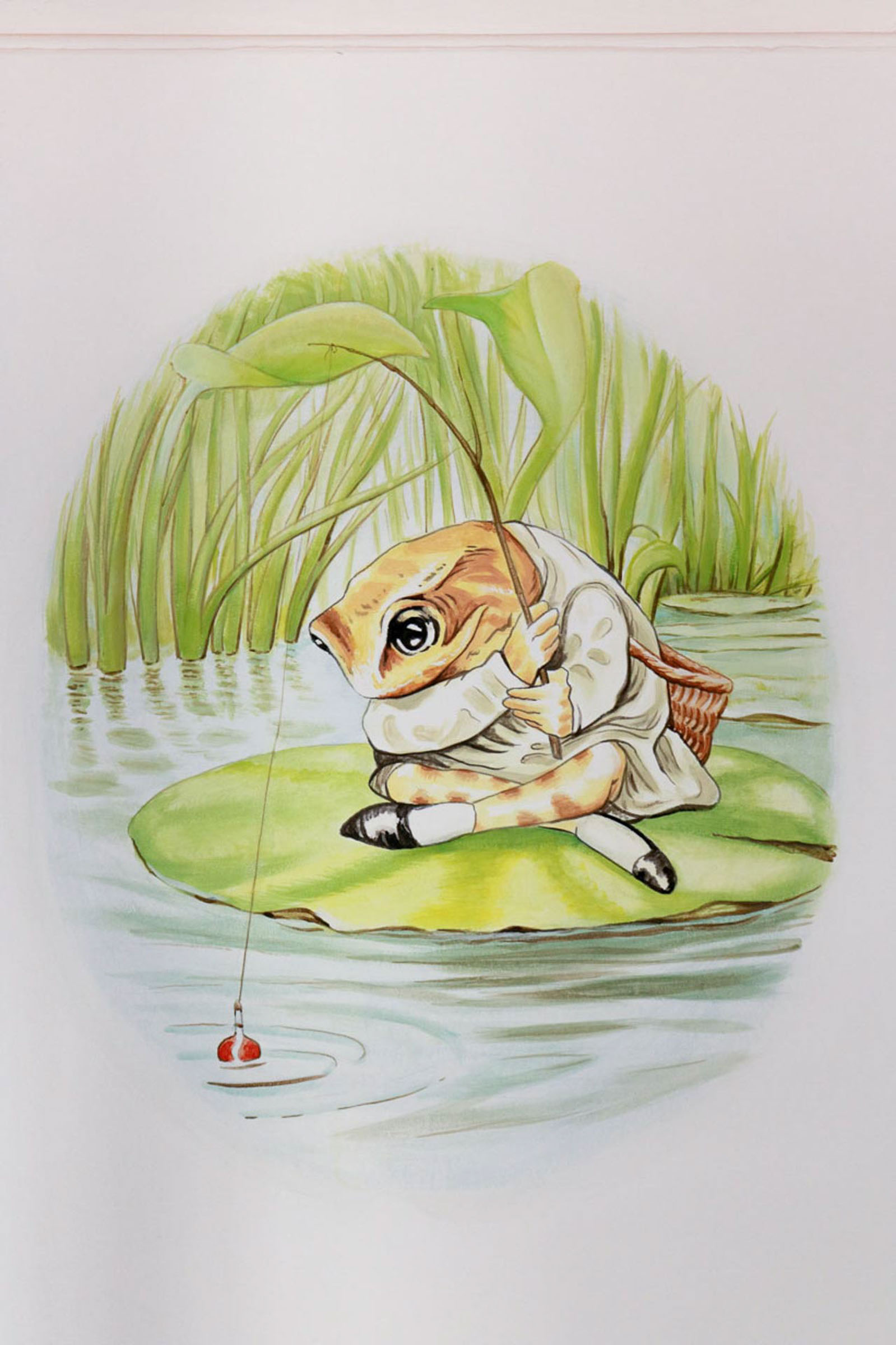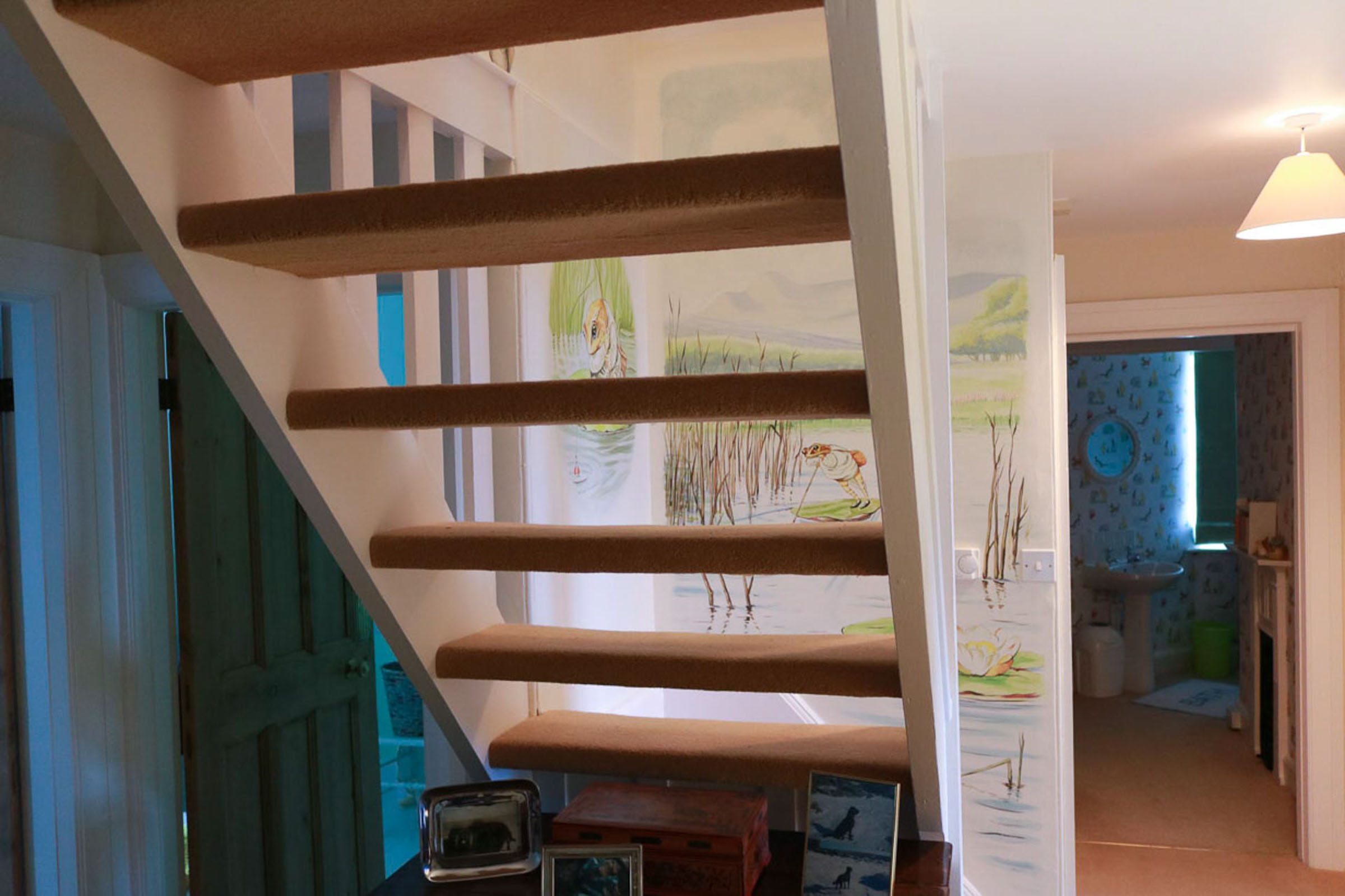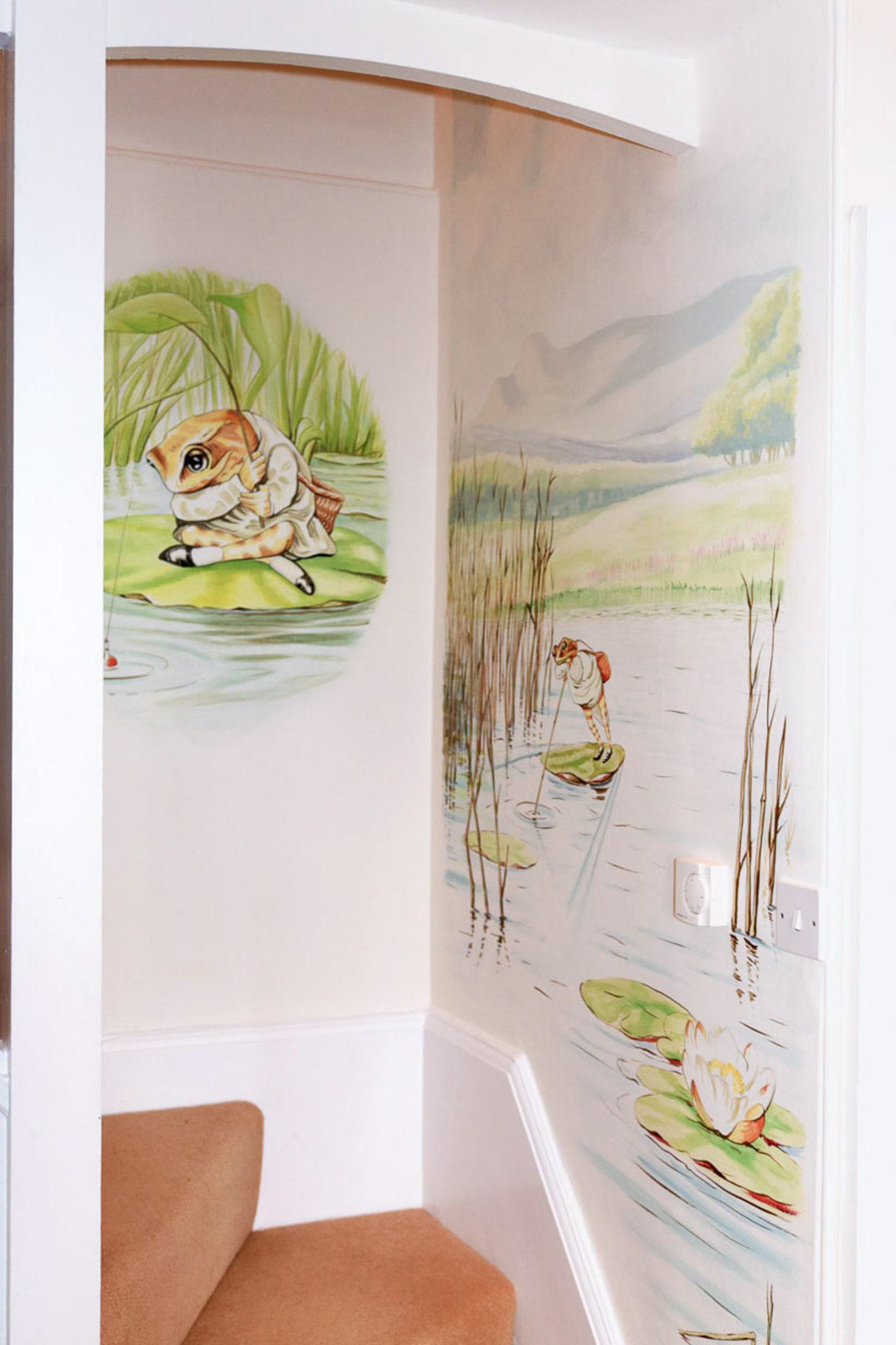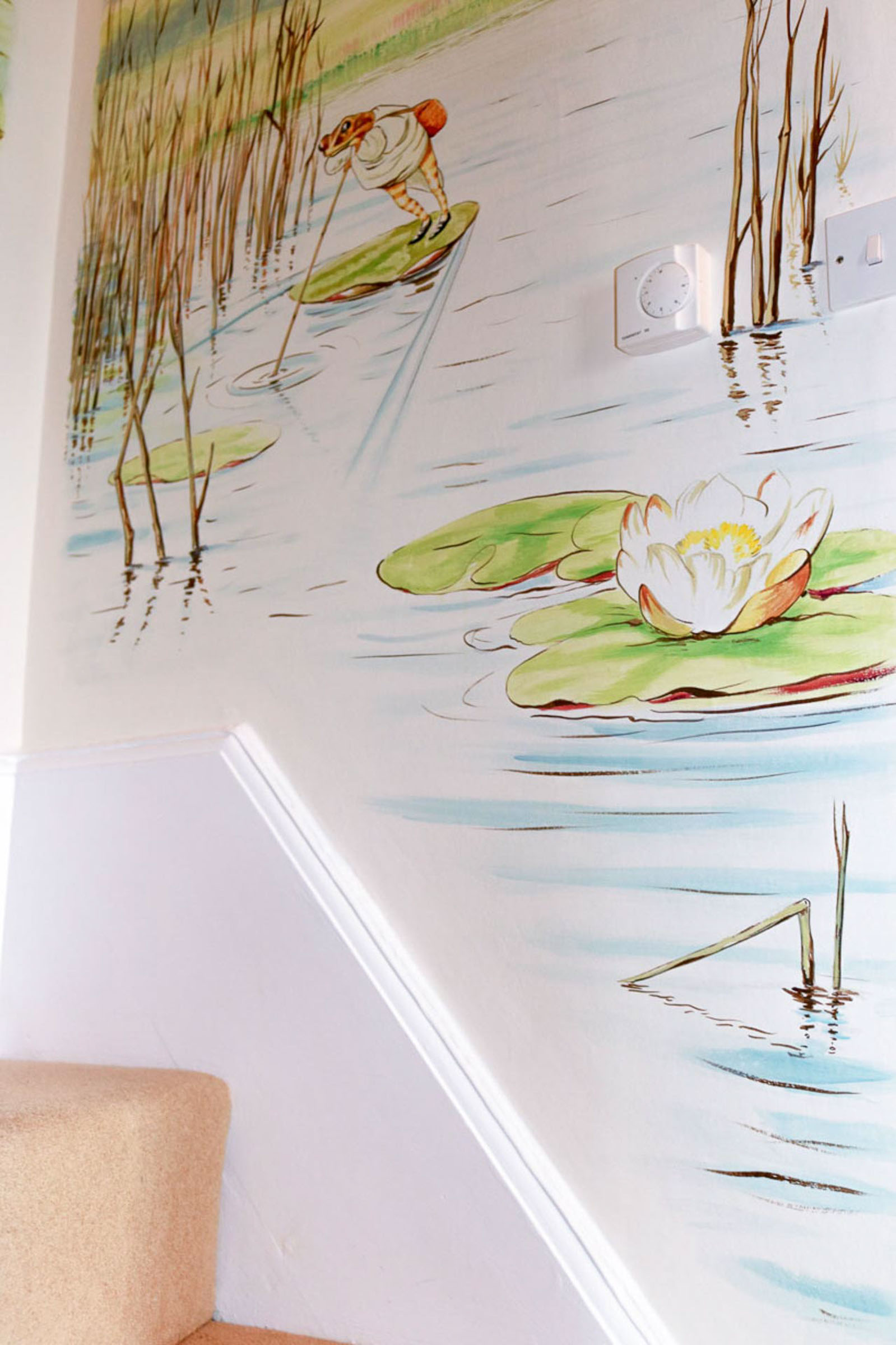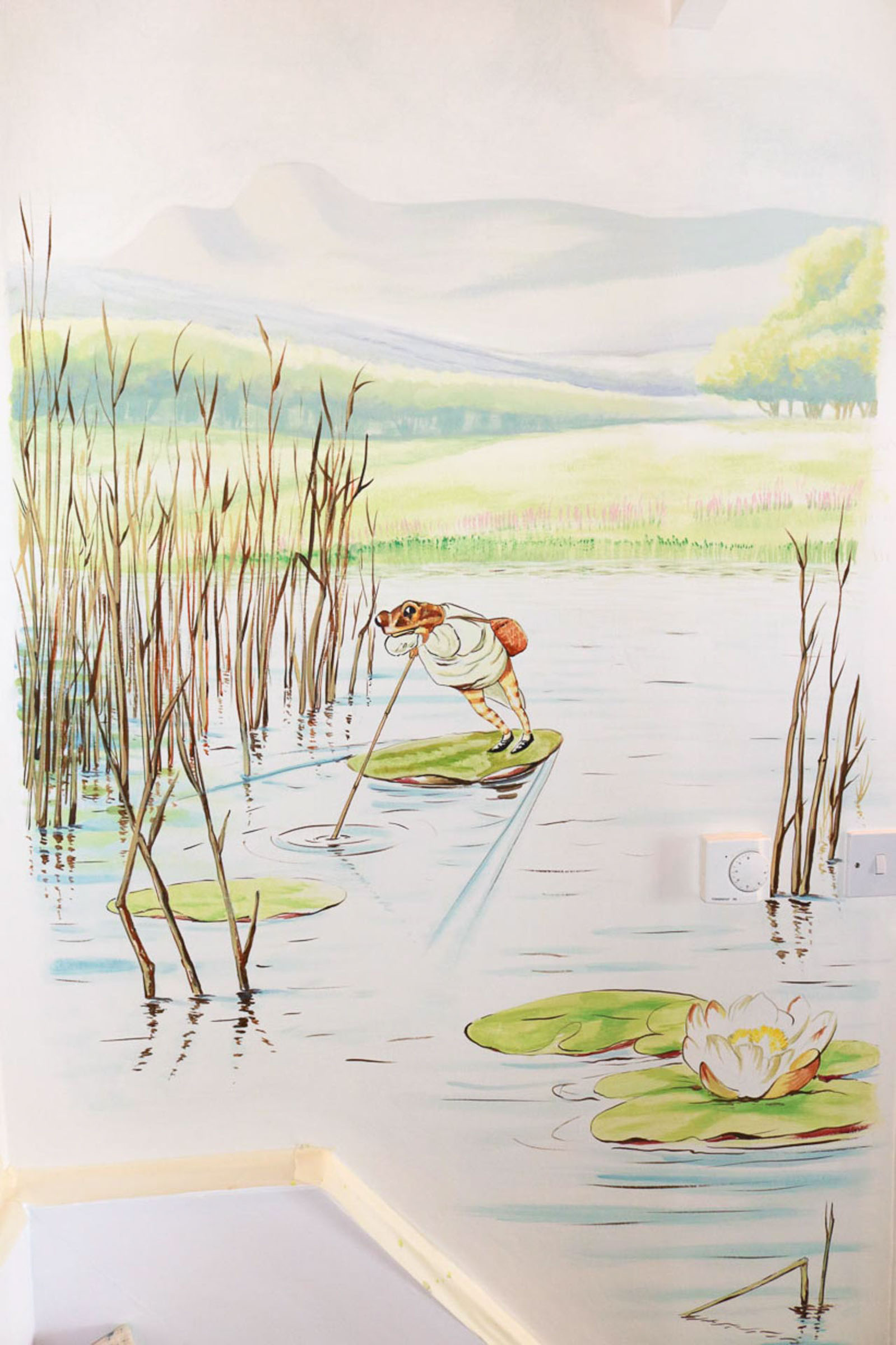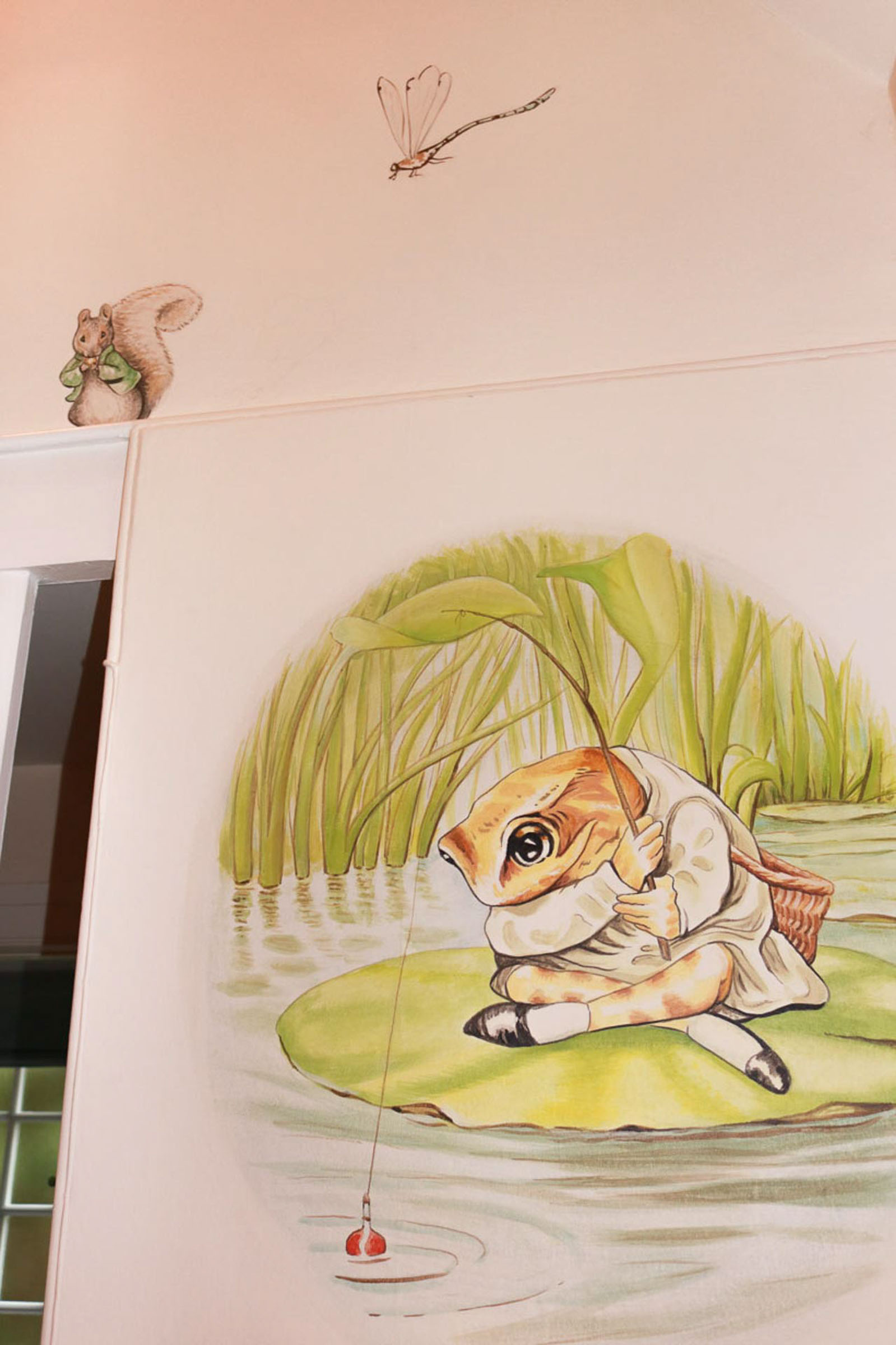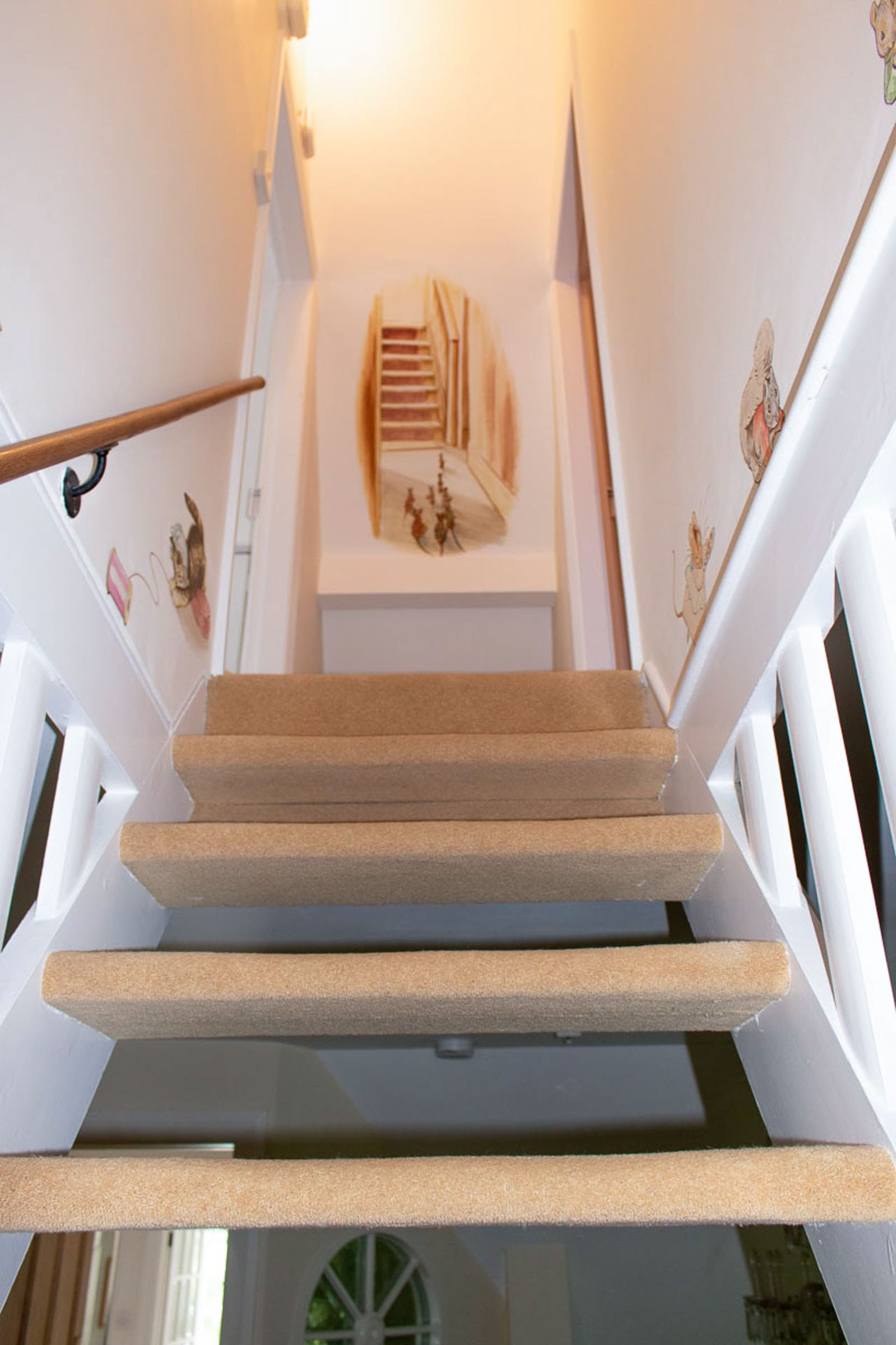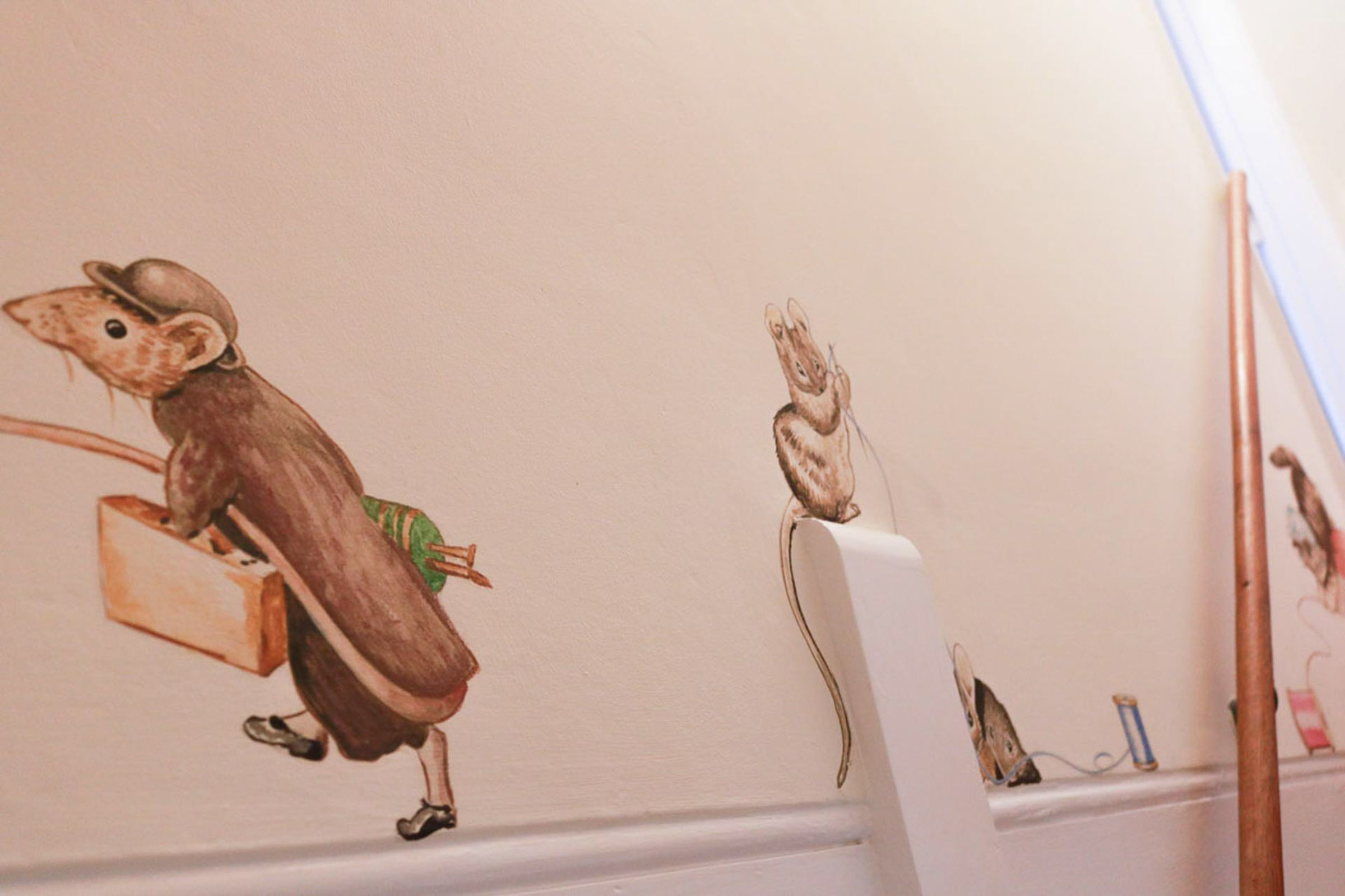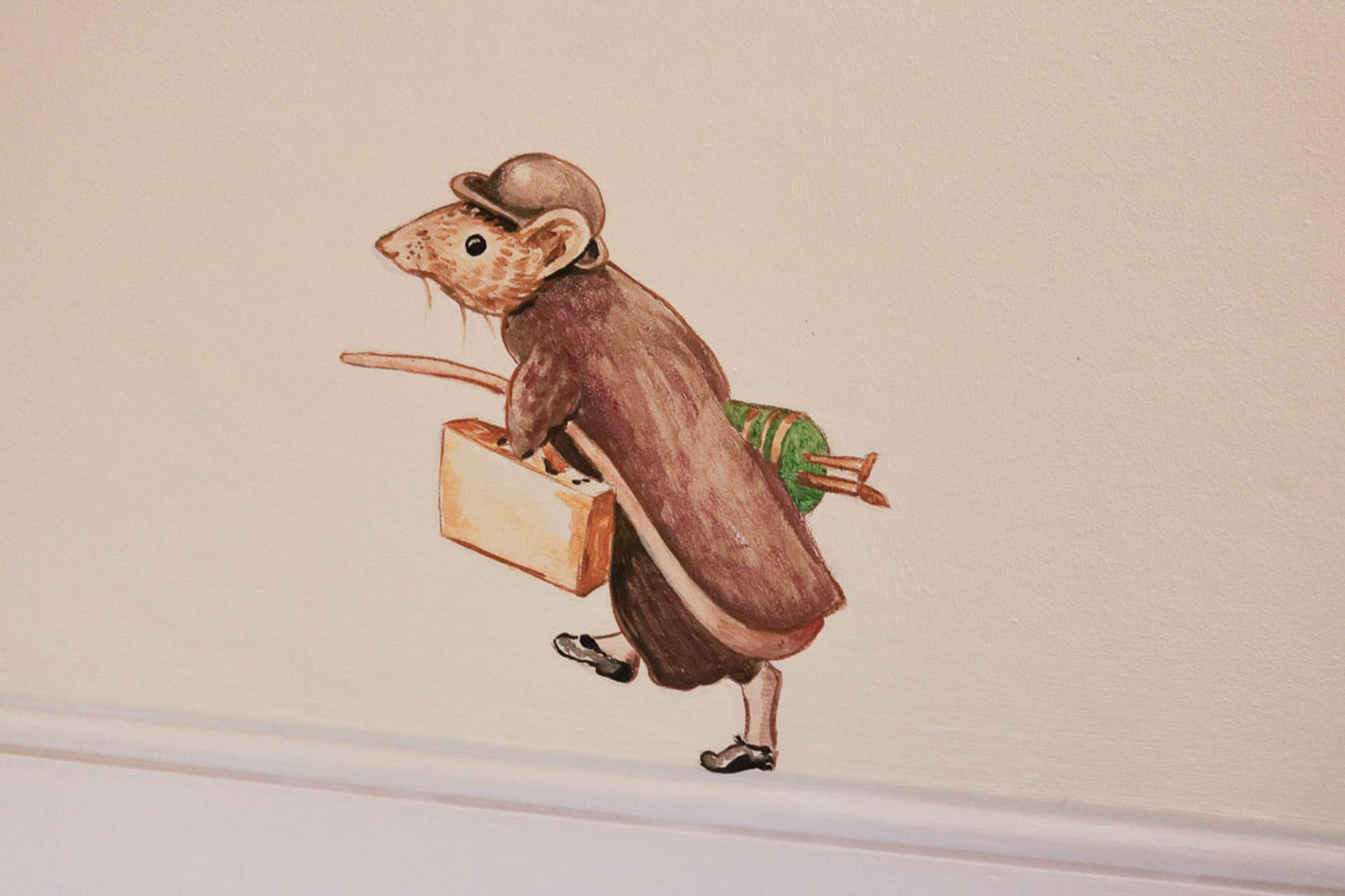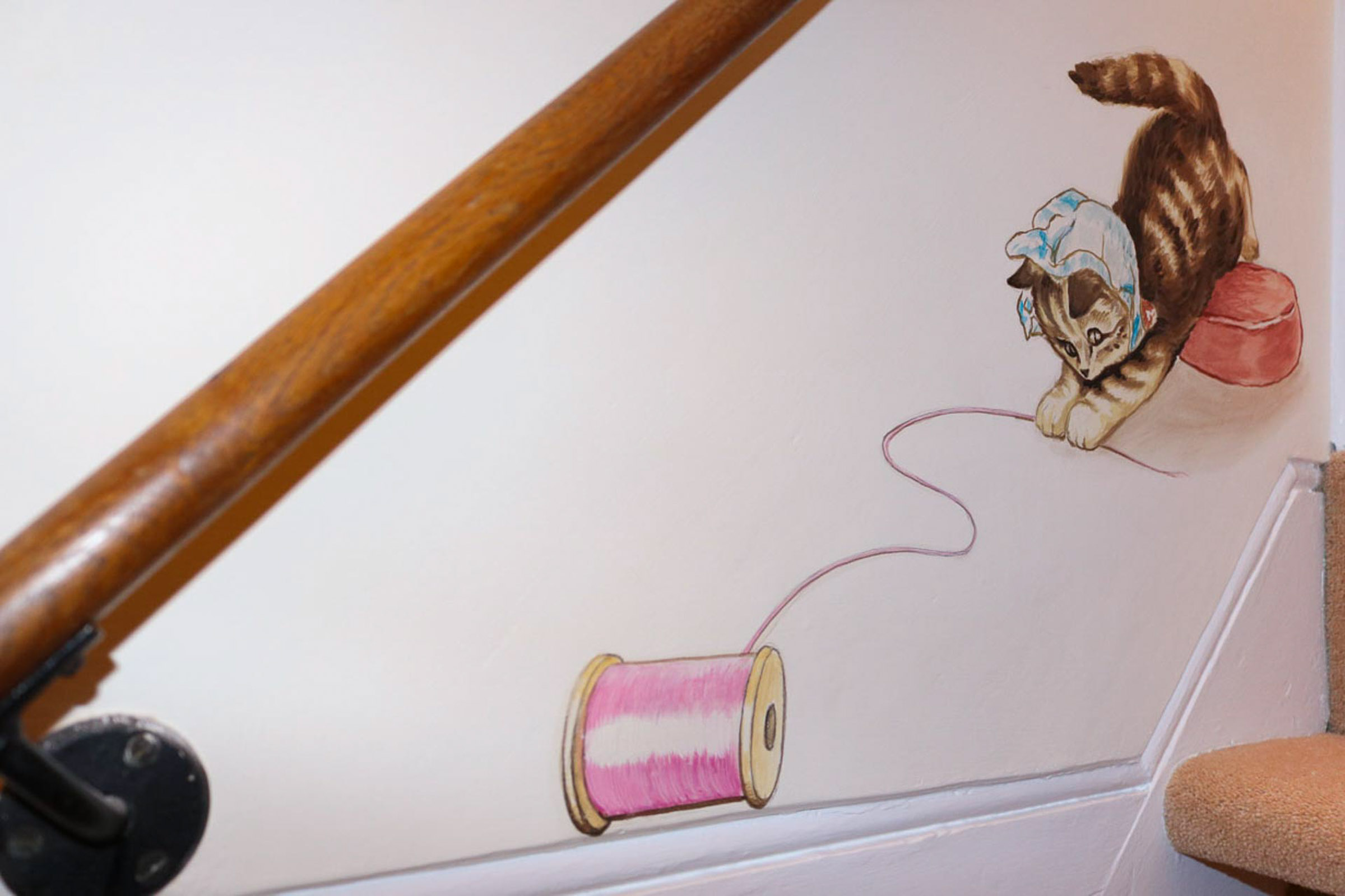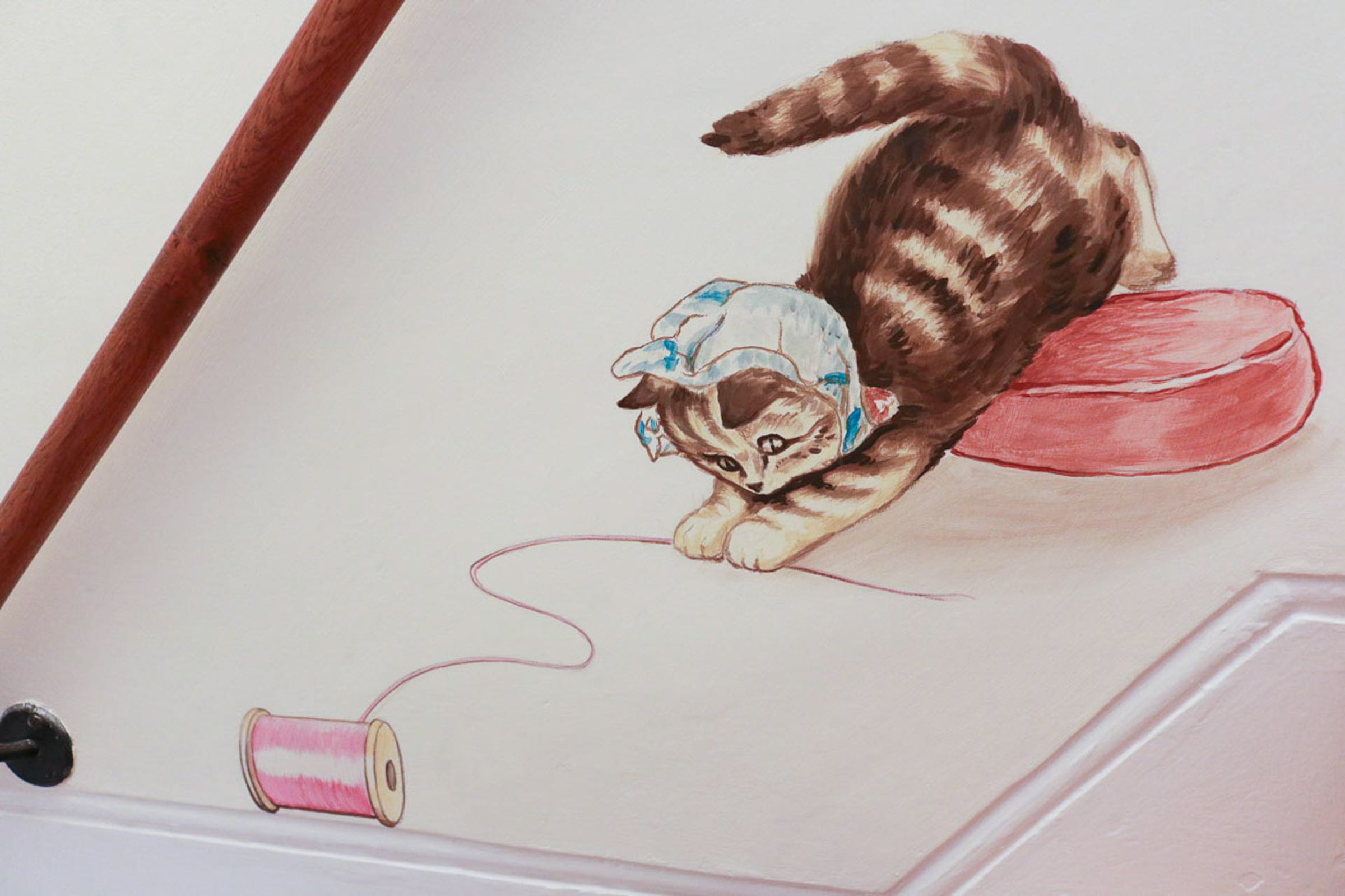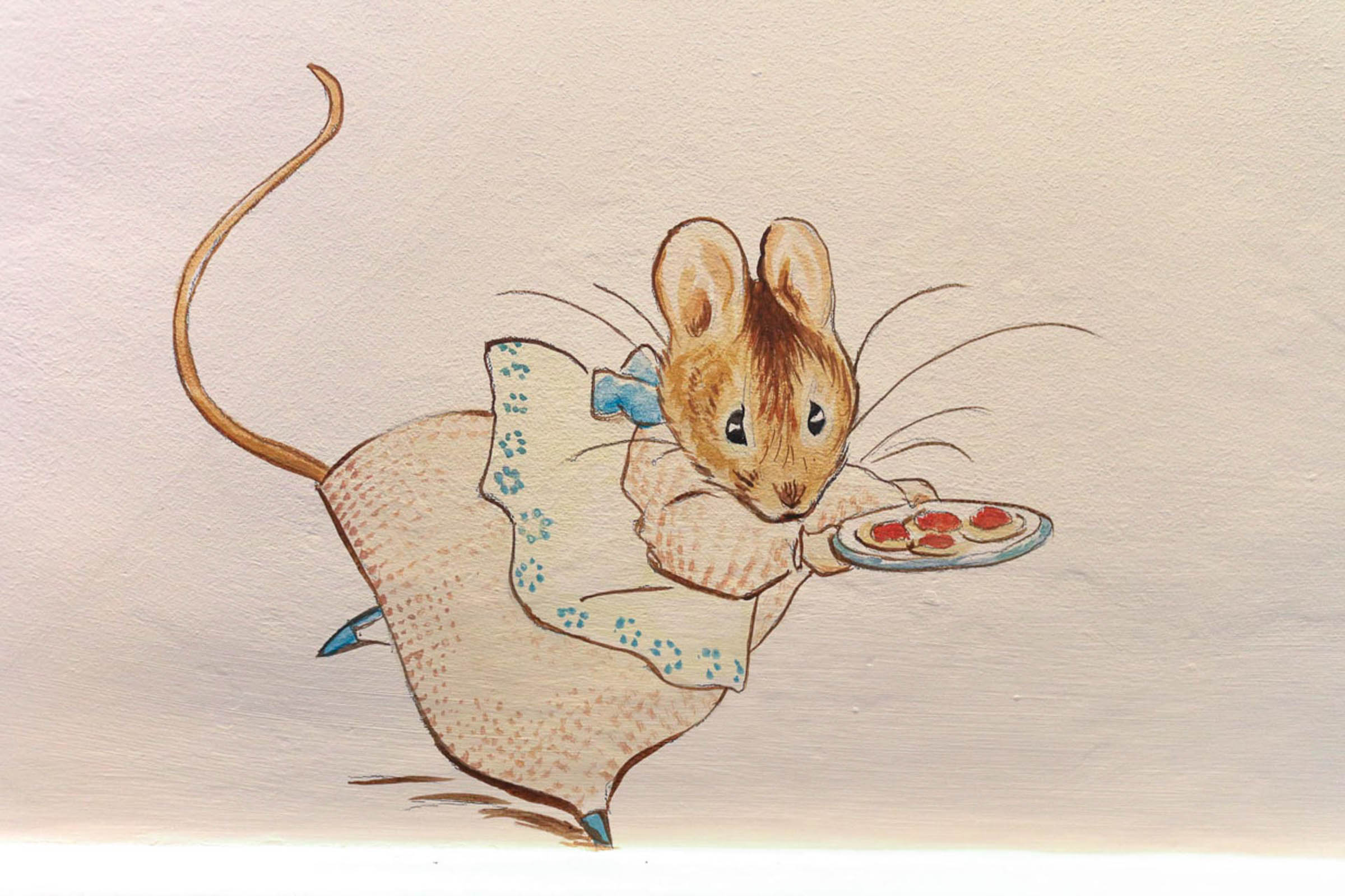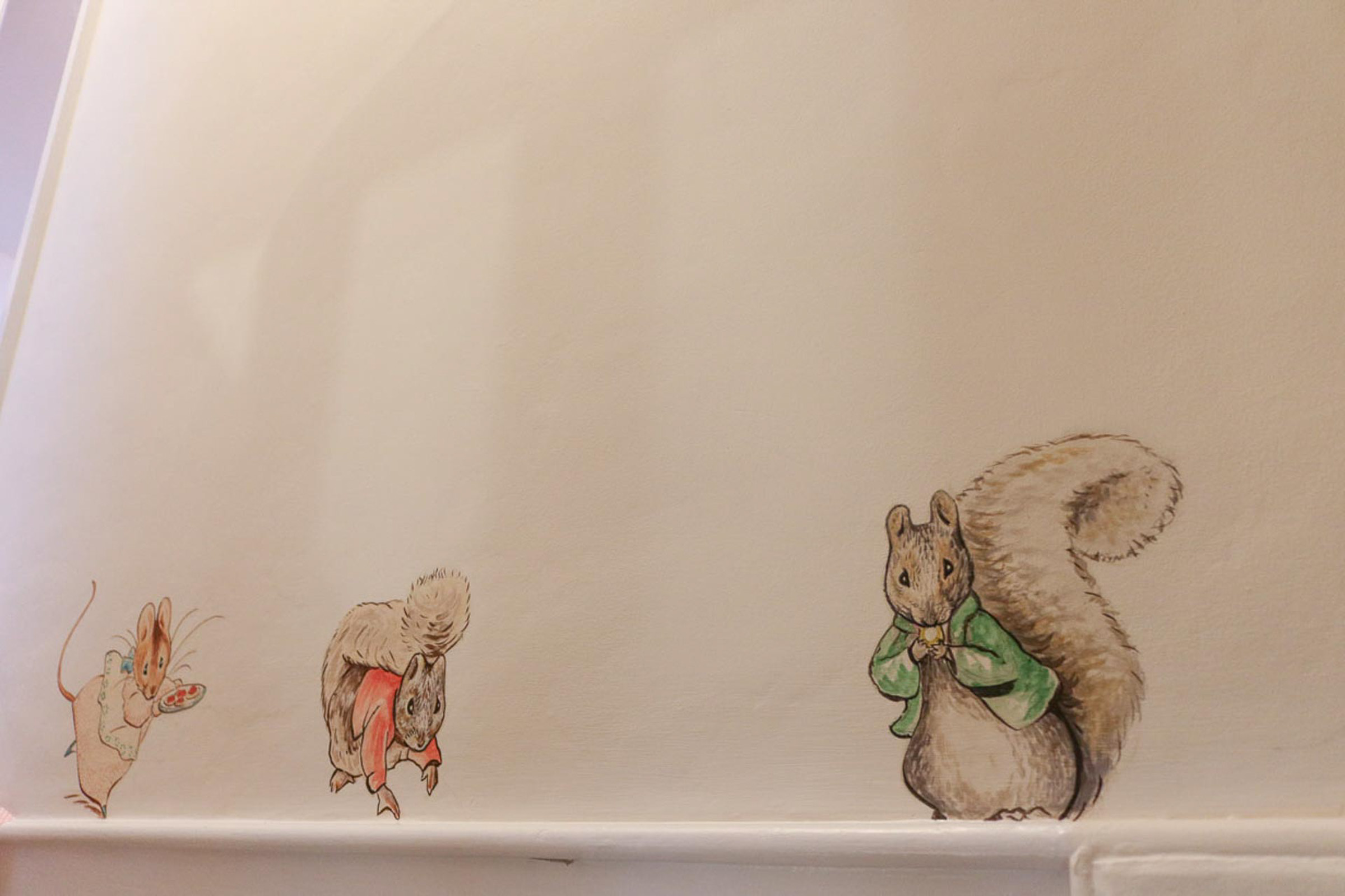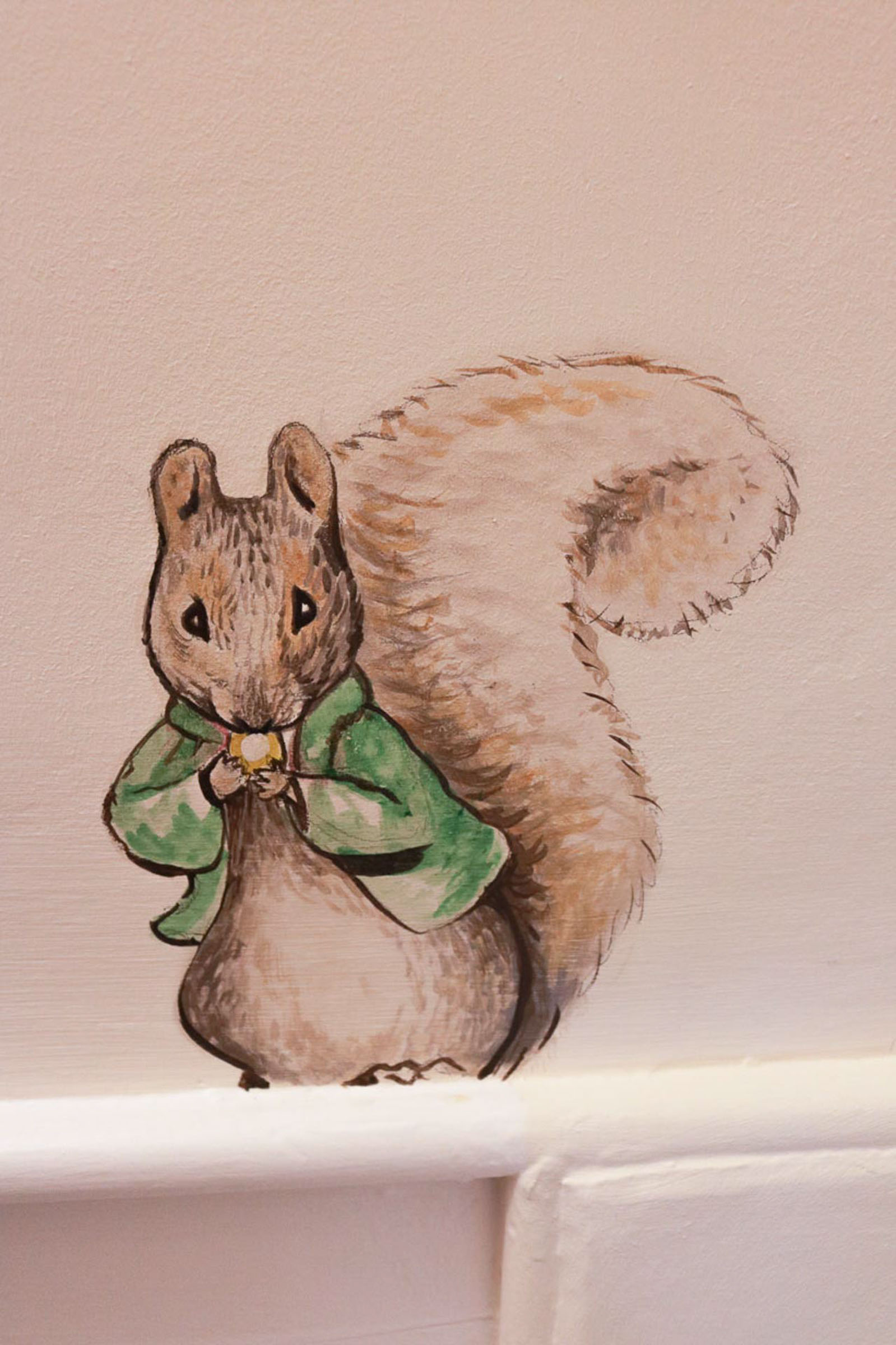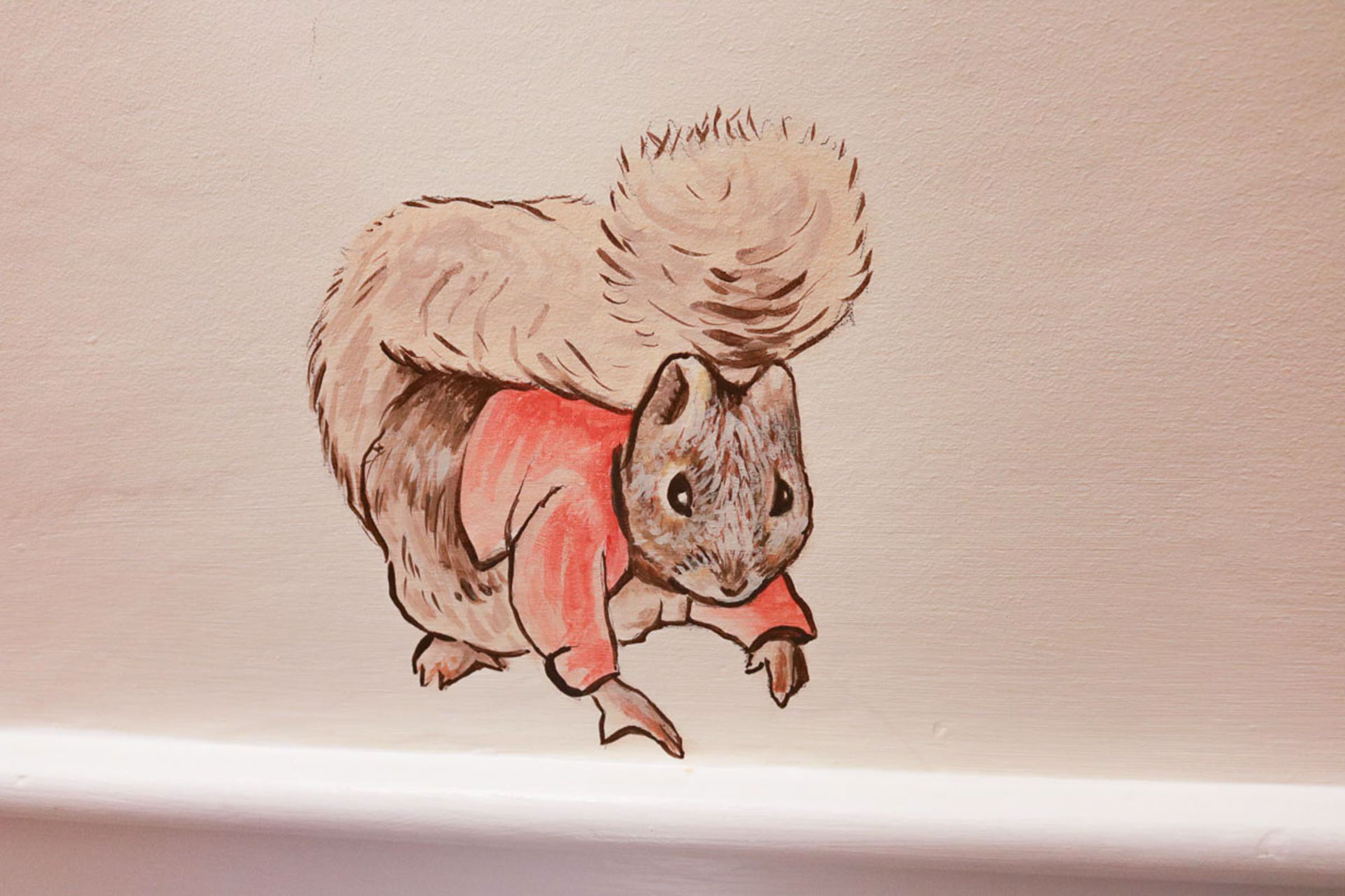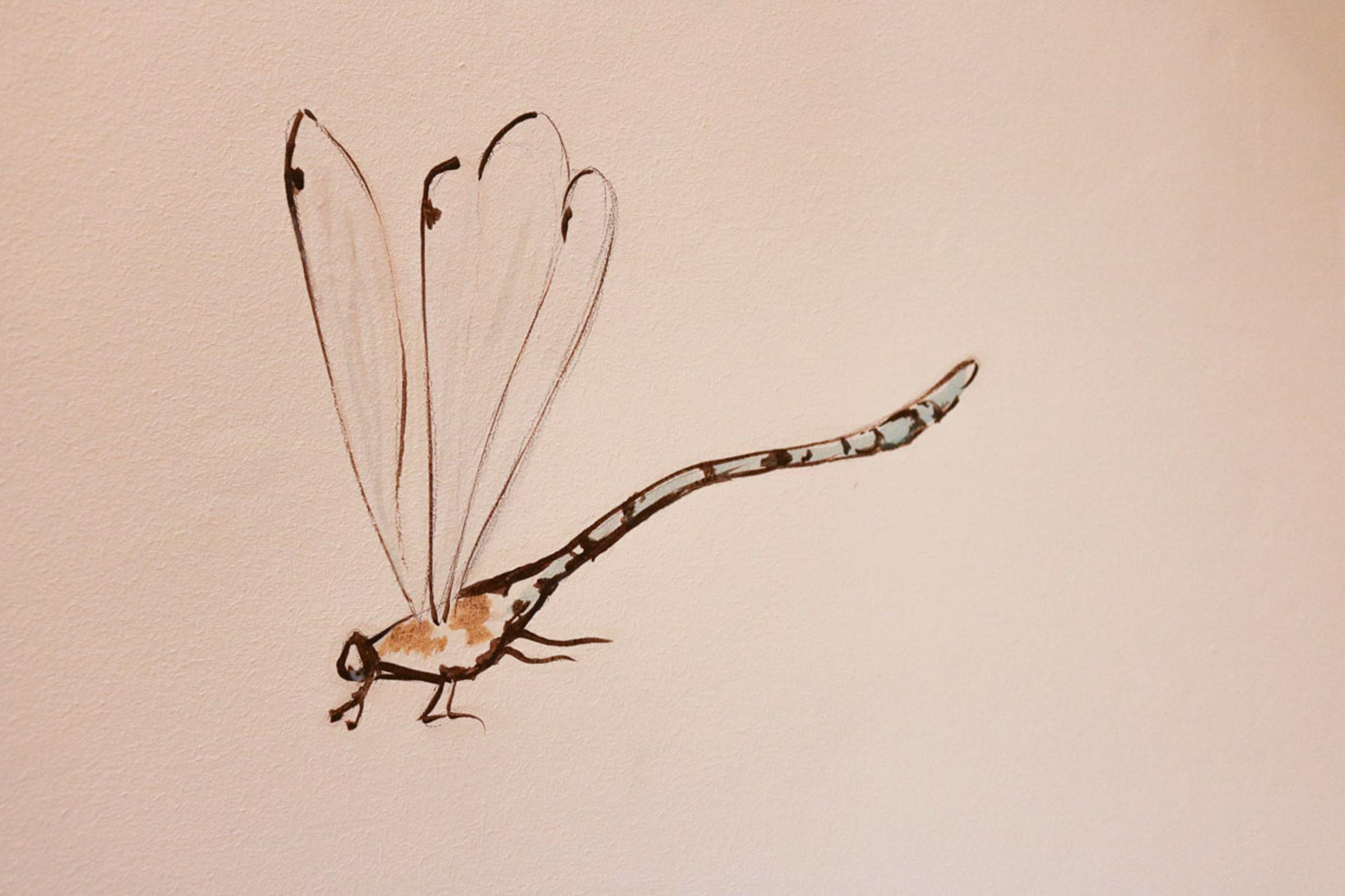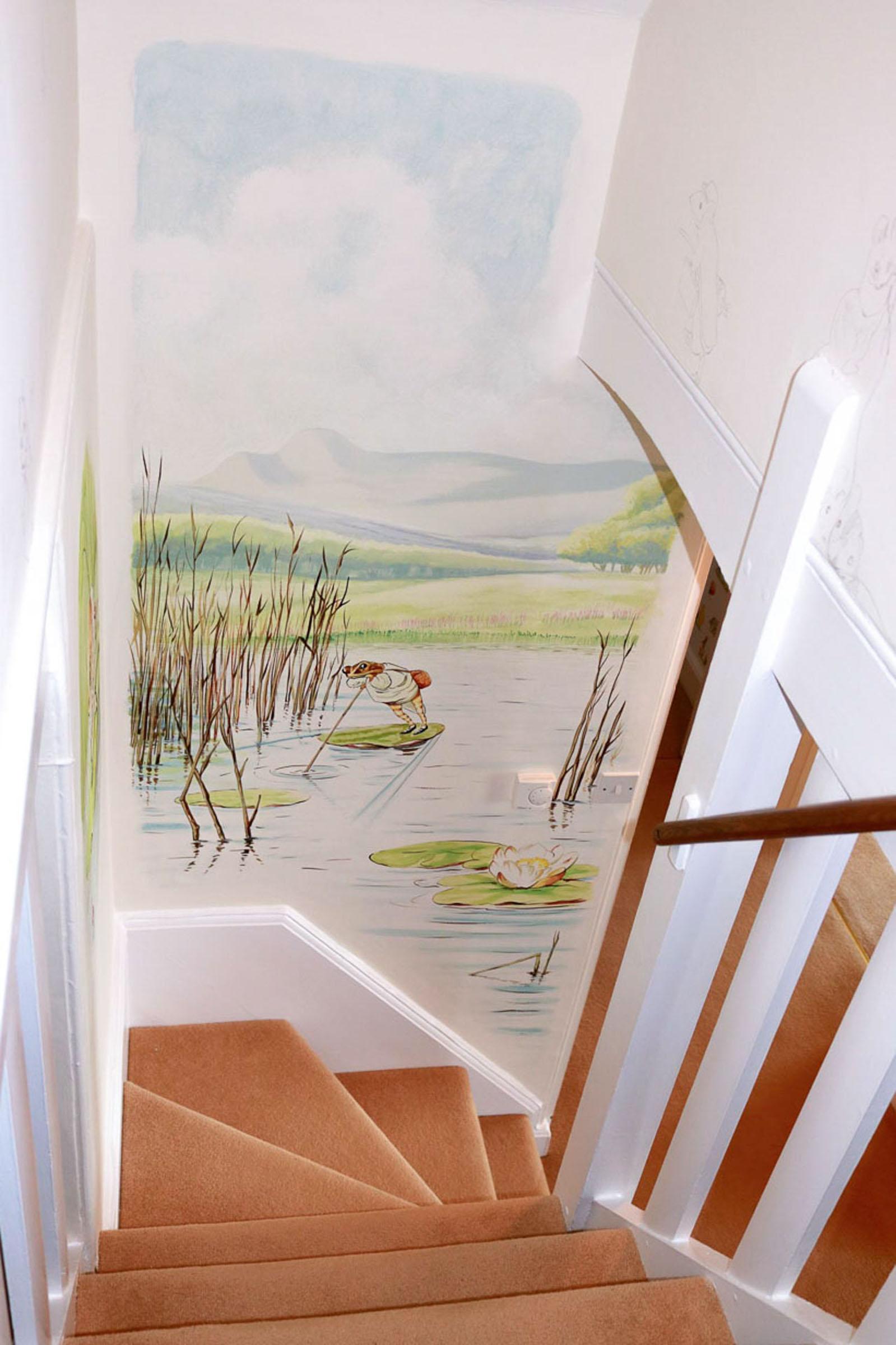 An earlier photograph, you can see the pencil drawings on the sides of the stairs if you look closely.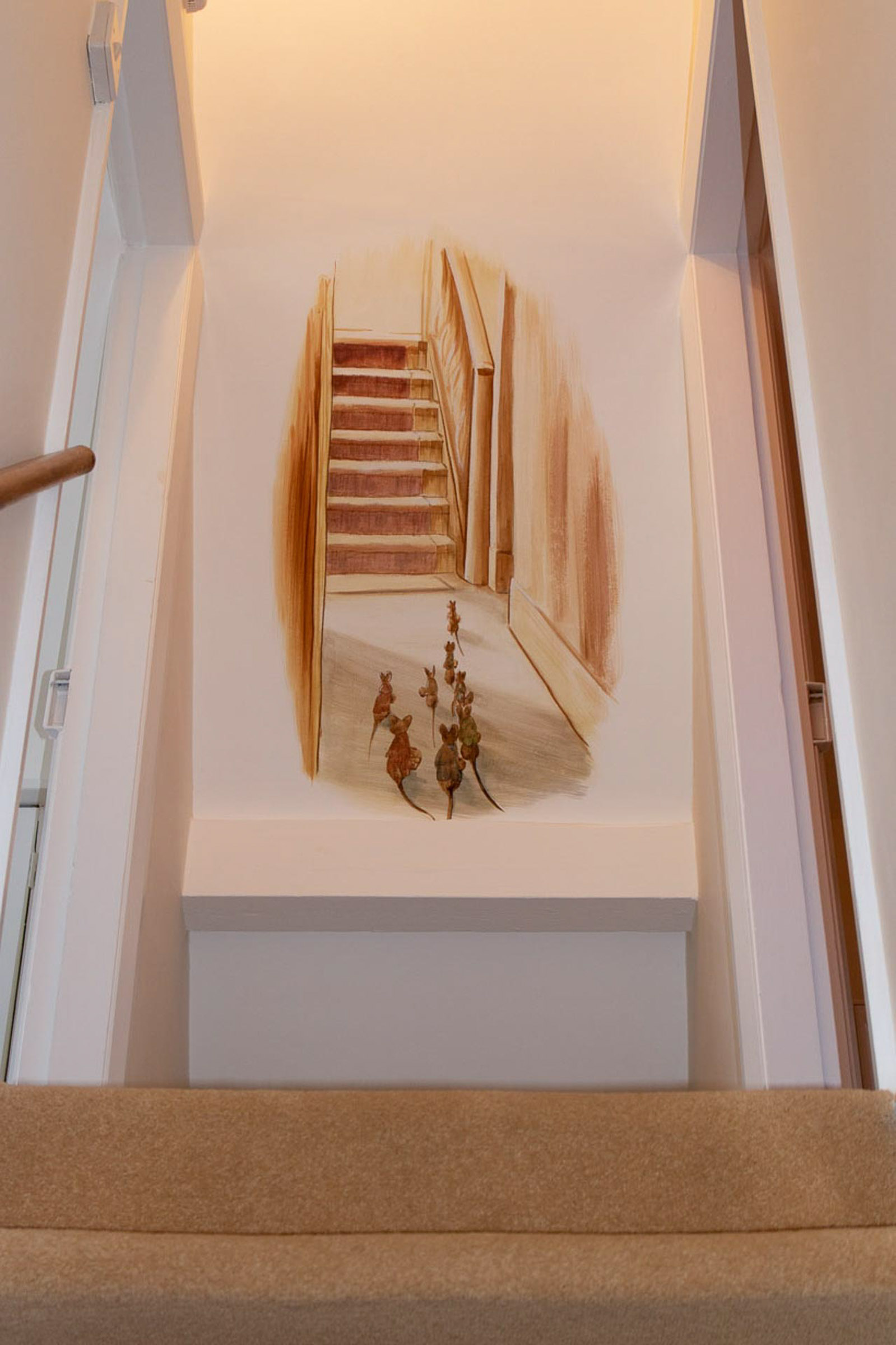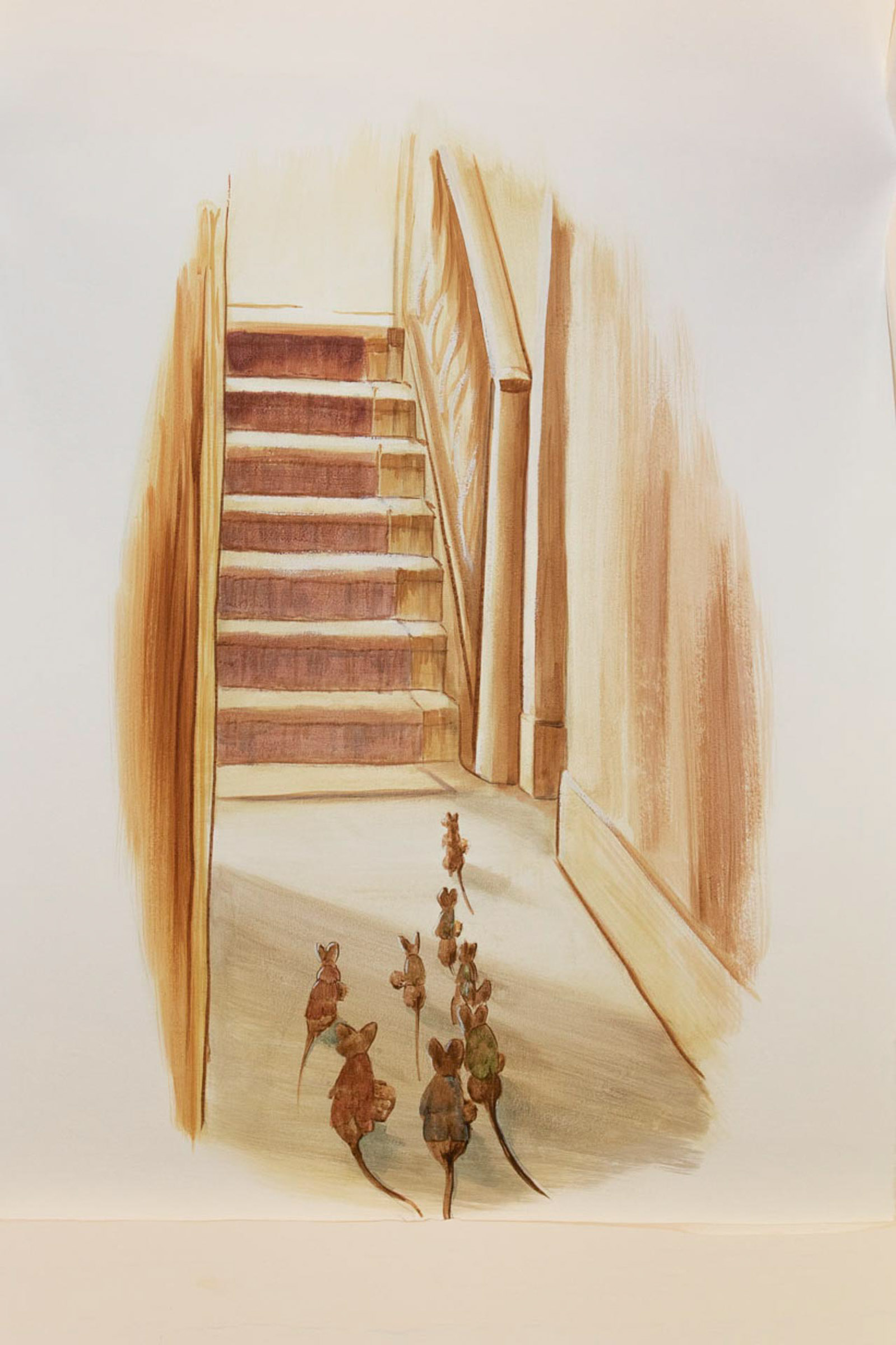 It's tempting to follow the mice upstairs...
A little more info about this mural:
This adorable attic is more of an experience than a normal mural, the area is divided into three separate spaces, the stairway leading up, then the children's bedroom and the nursery. All have been bespotted with delightful hand-painted characters and scenes from the classic world of Beatrix Potter.

I truly feel this is such a wonderful space, and there are over sixty photos to peruse, so I have divided them into the three areas, begining with the stairs, then left at the top into the children's bedroom and finally the nursery opposite.

The mural was painted by hand, directly on to the wall, as are most of the murals on this website.

Date - 2018
Location - Dartmoor, Devon