Pirates and Mermaids Play Space and Party Room at the Riverside Hub in Northampton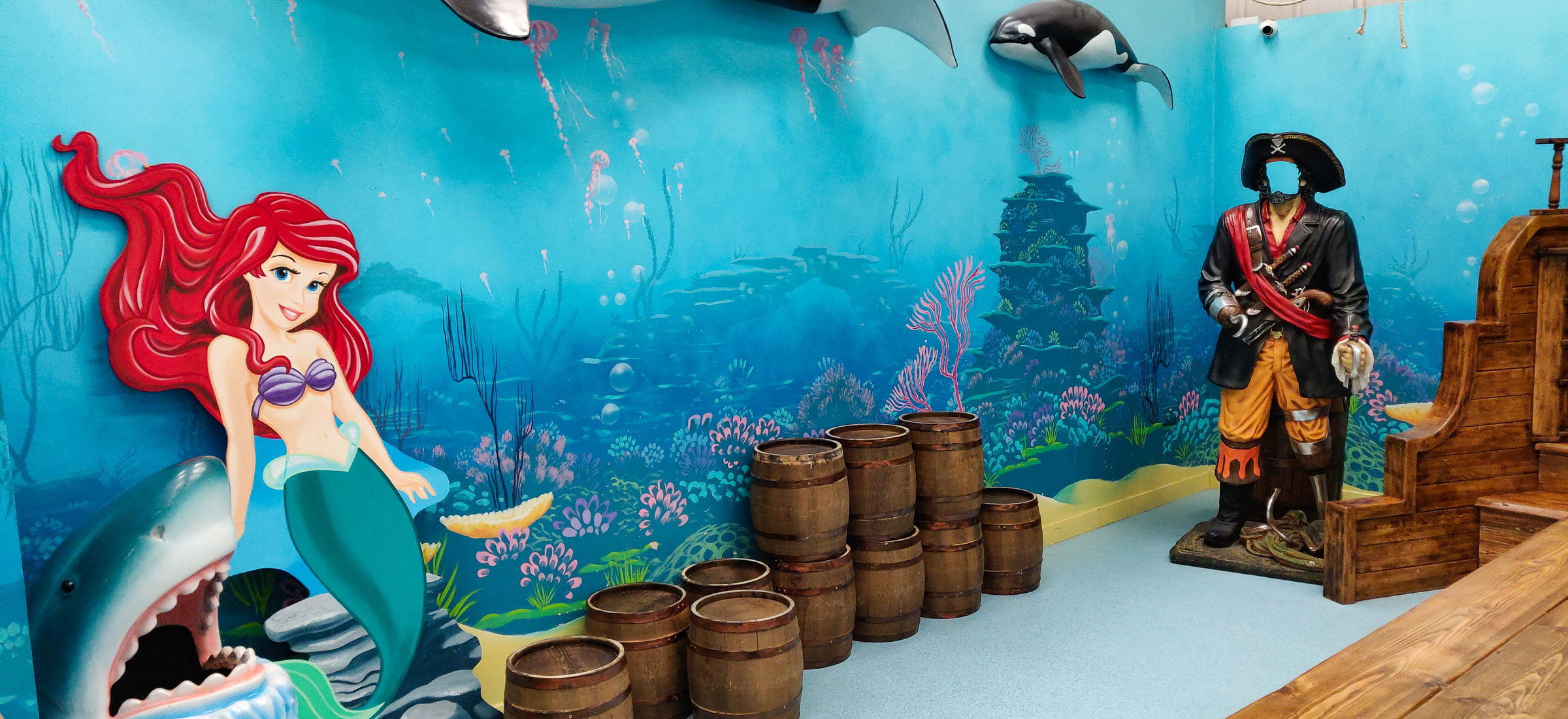 Good spot for the shark bin lol!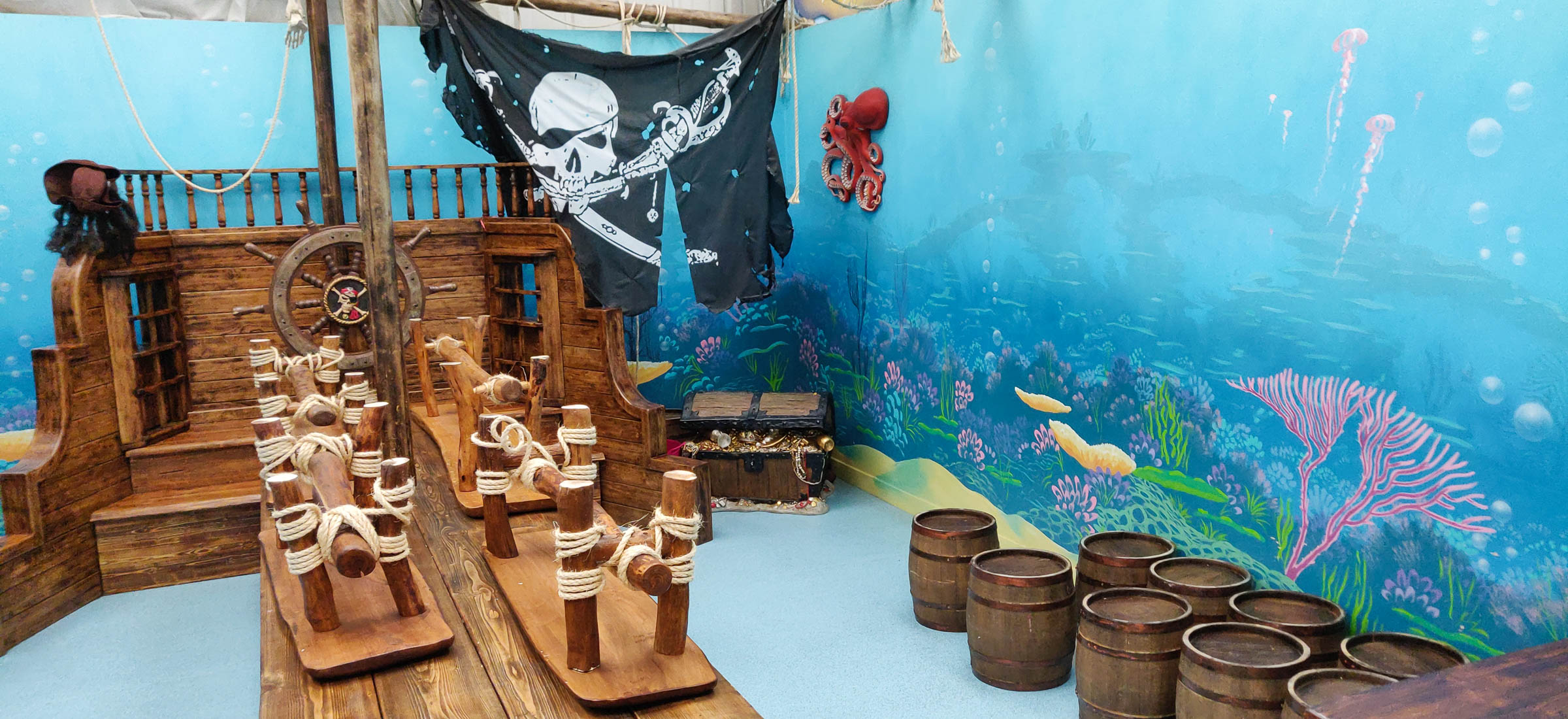 Pirate flag and treasure chest finish off the muralled space brilliantly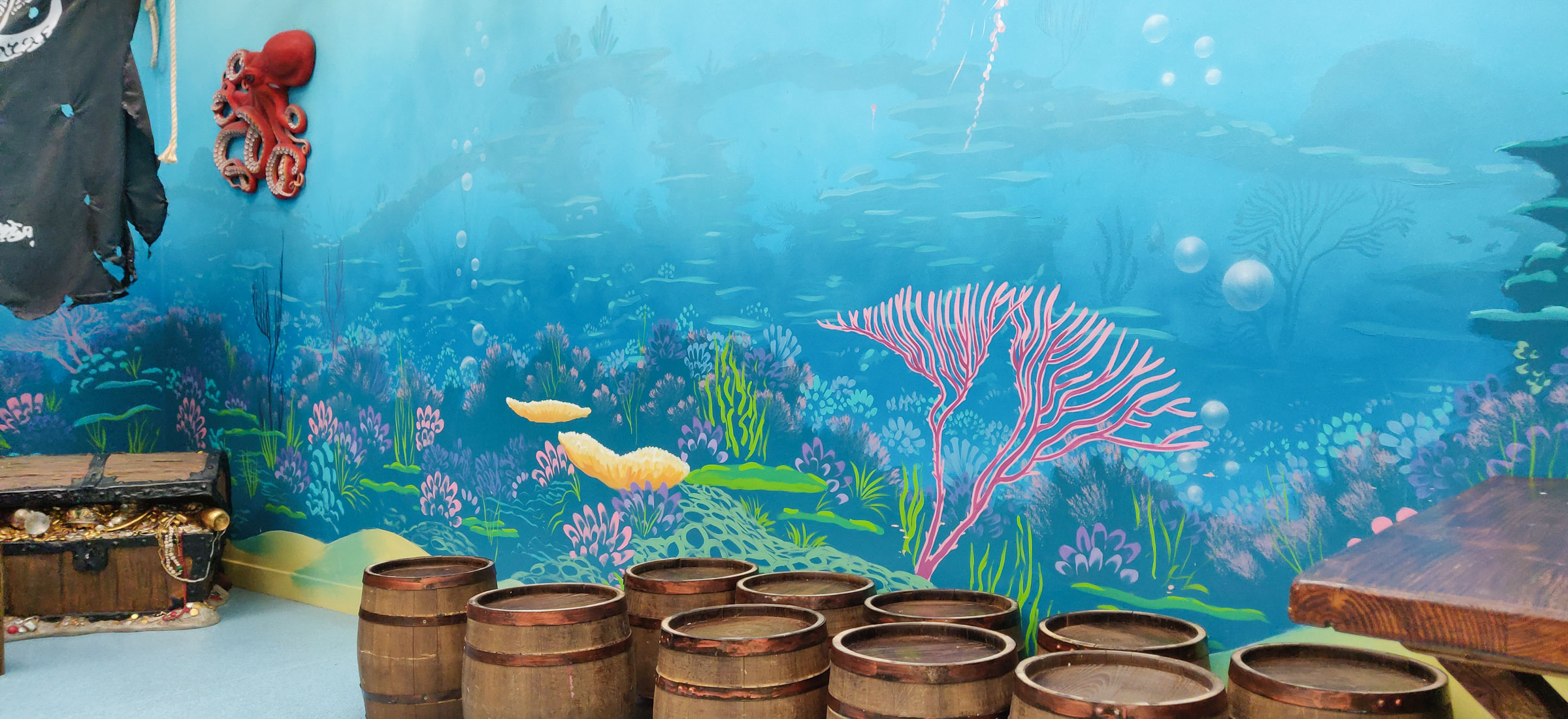 Some great paraphanalea in front of the coral reef muralling here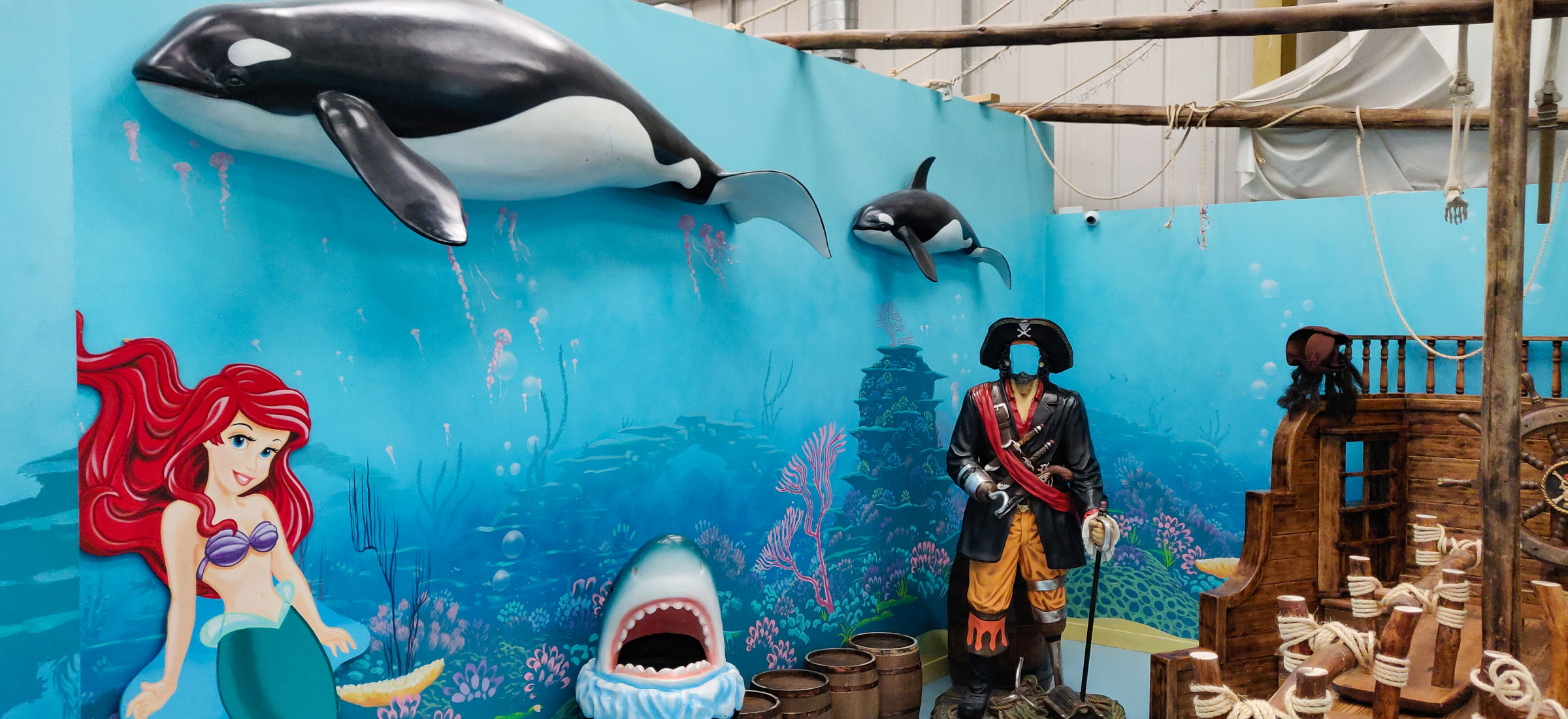 Watch that shark, it keeps moving around!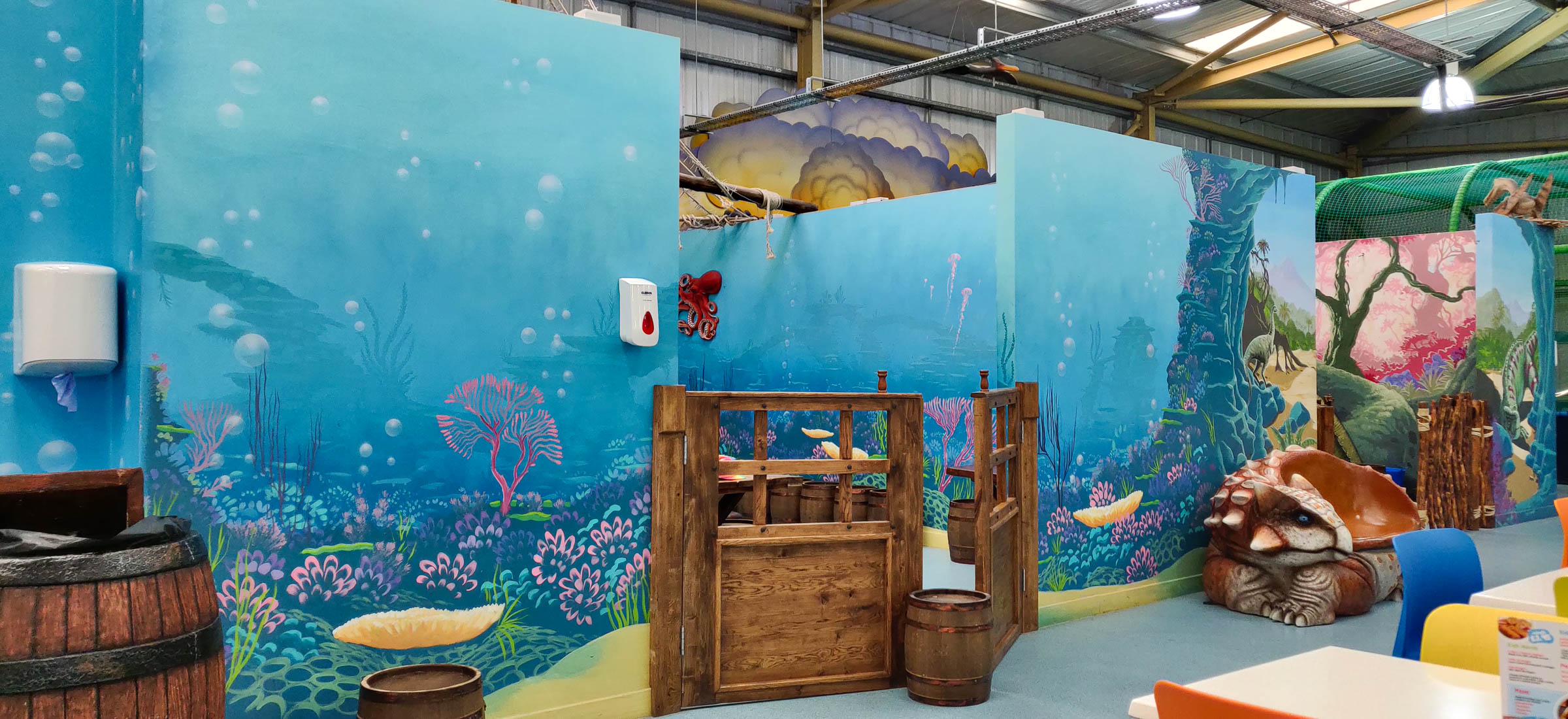 Entrance to the Mermaid Pirate Party Space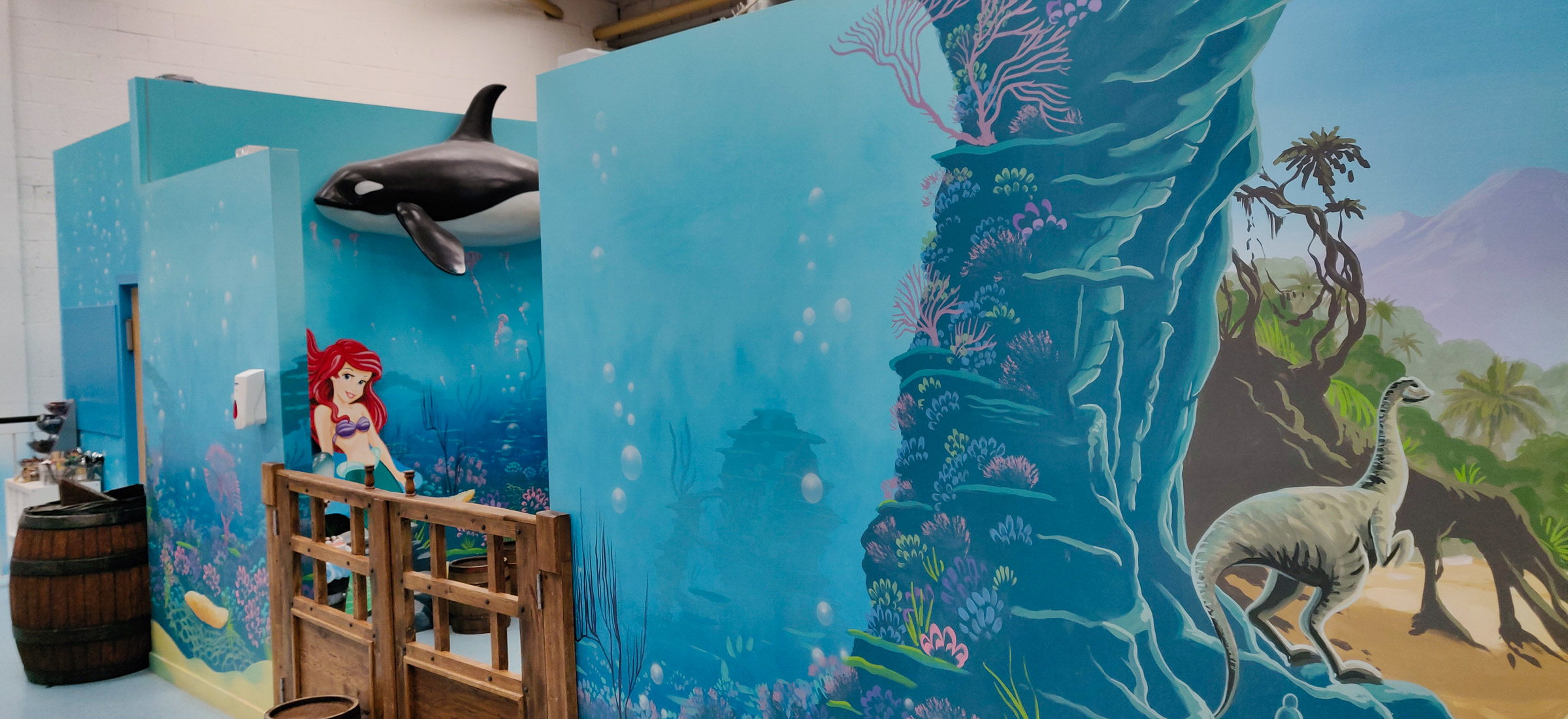 Entrance area showing the join between the mermaid pirate space and the dinosaur space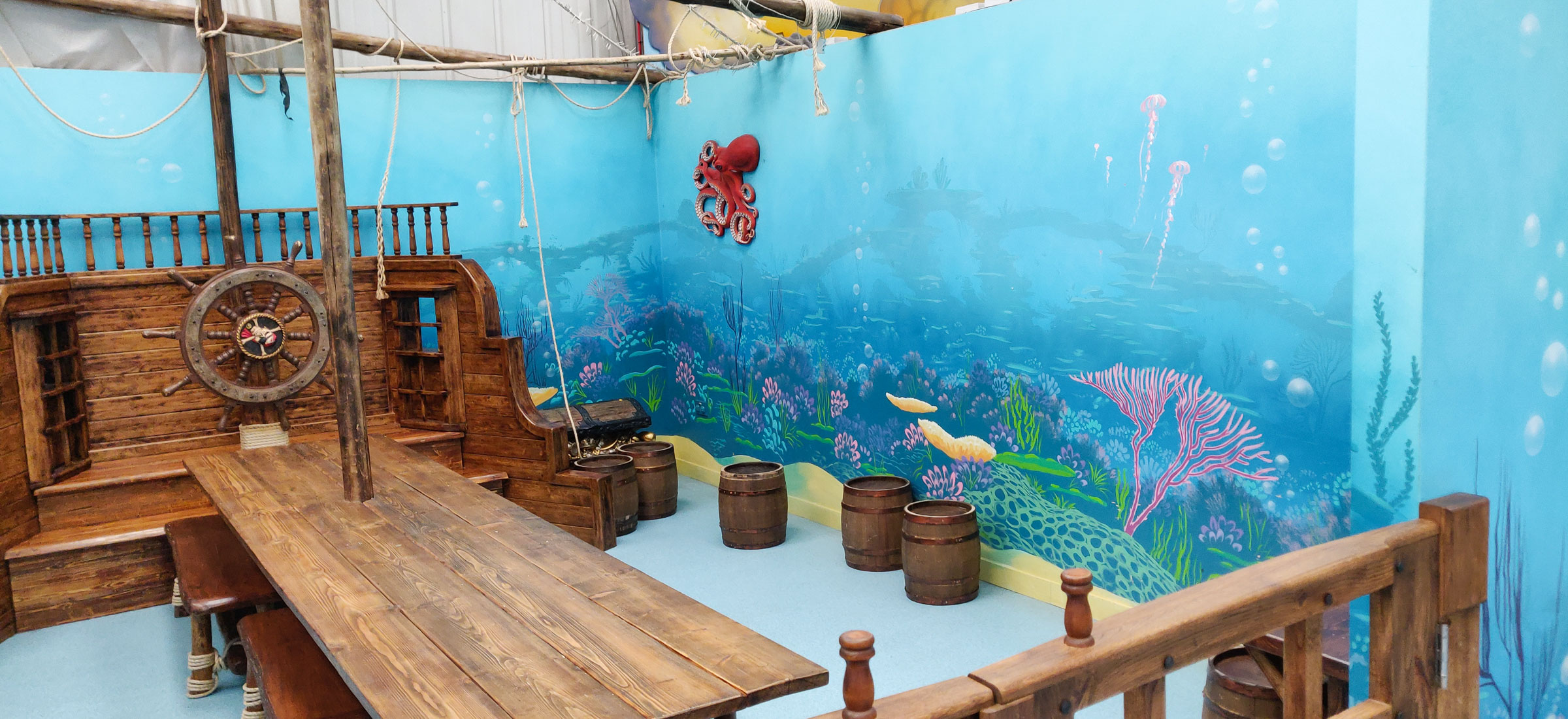 Love this play space at the Riverside Hub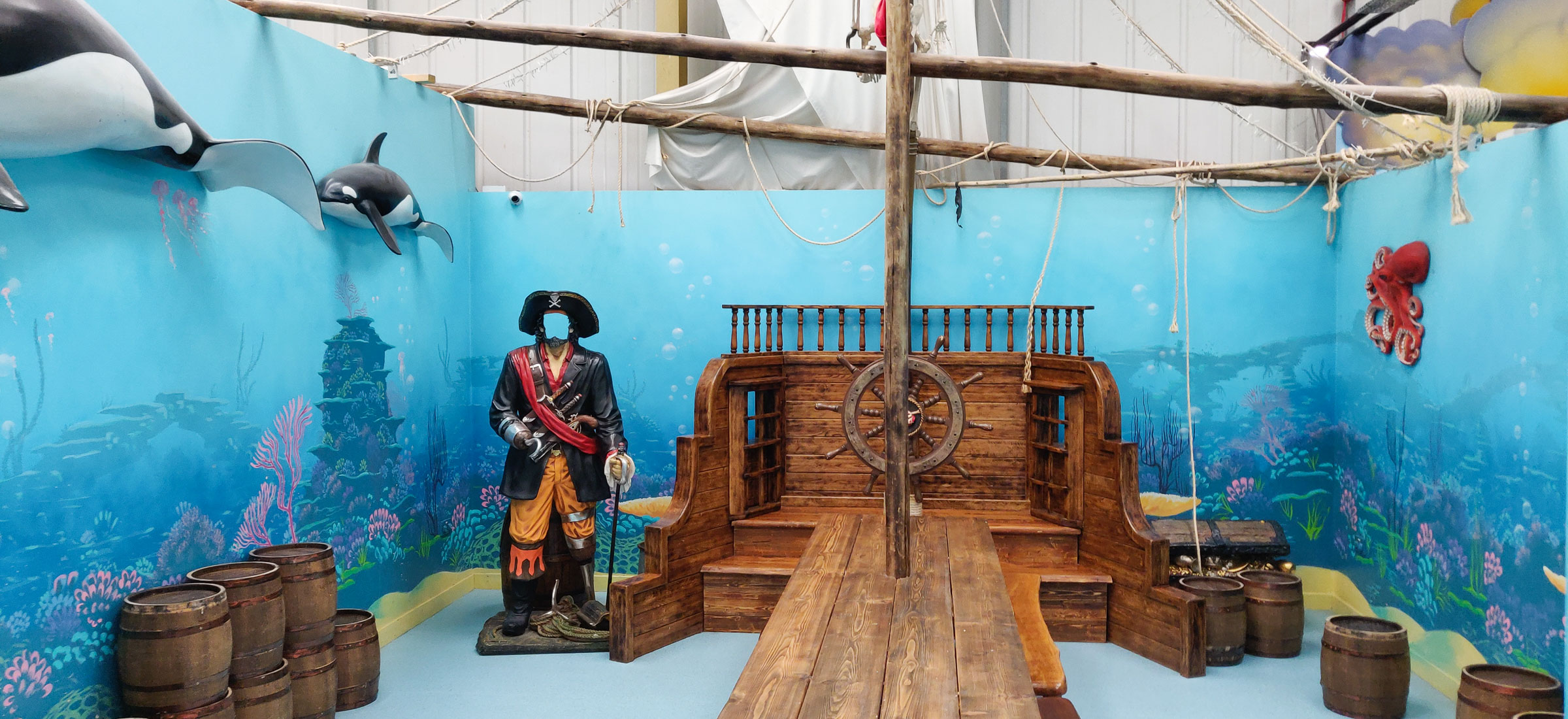 All aboard the pirate party ship at the Riverside Hub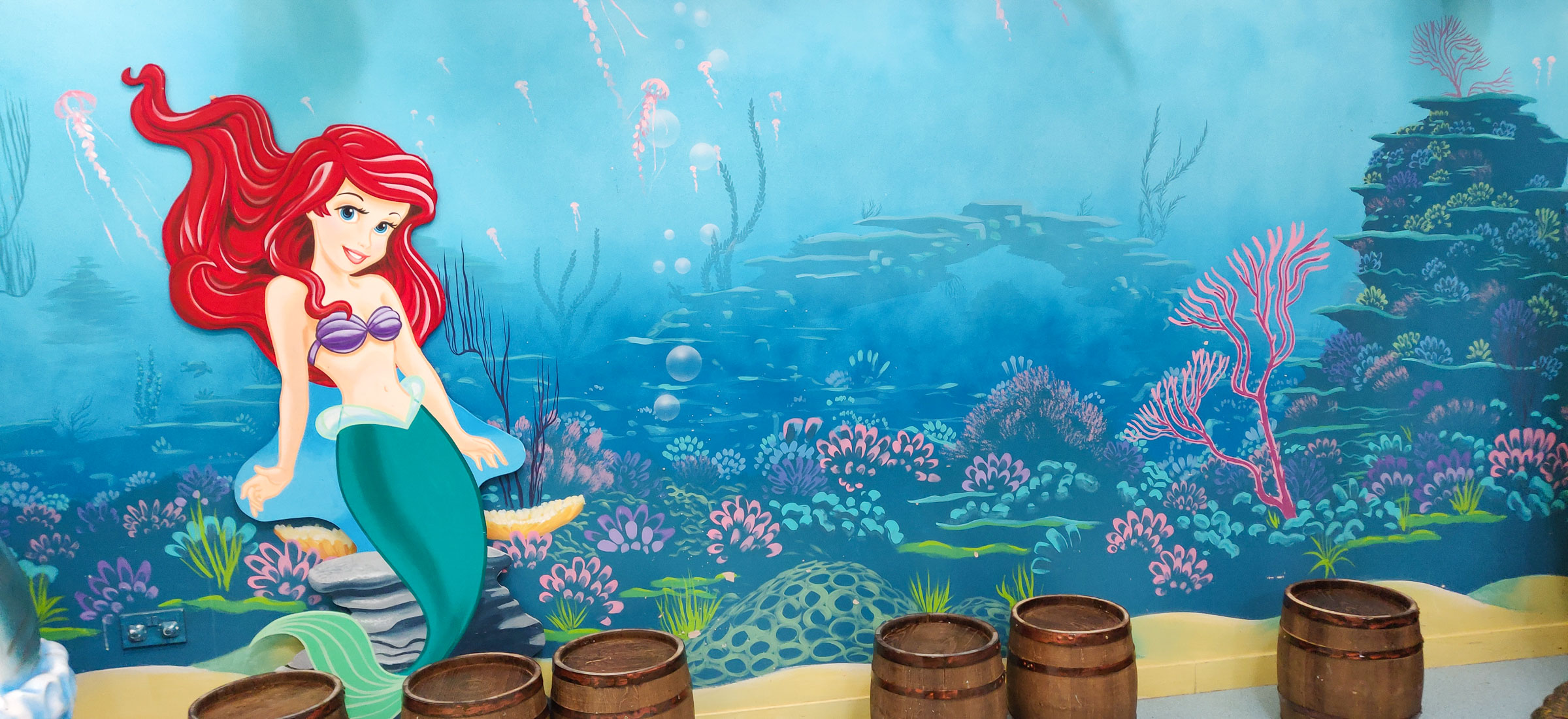 Ariel at the Riverside Hub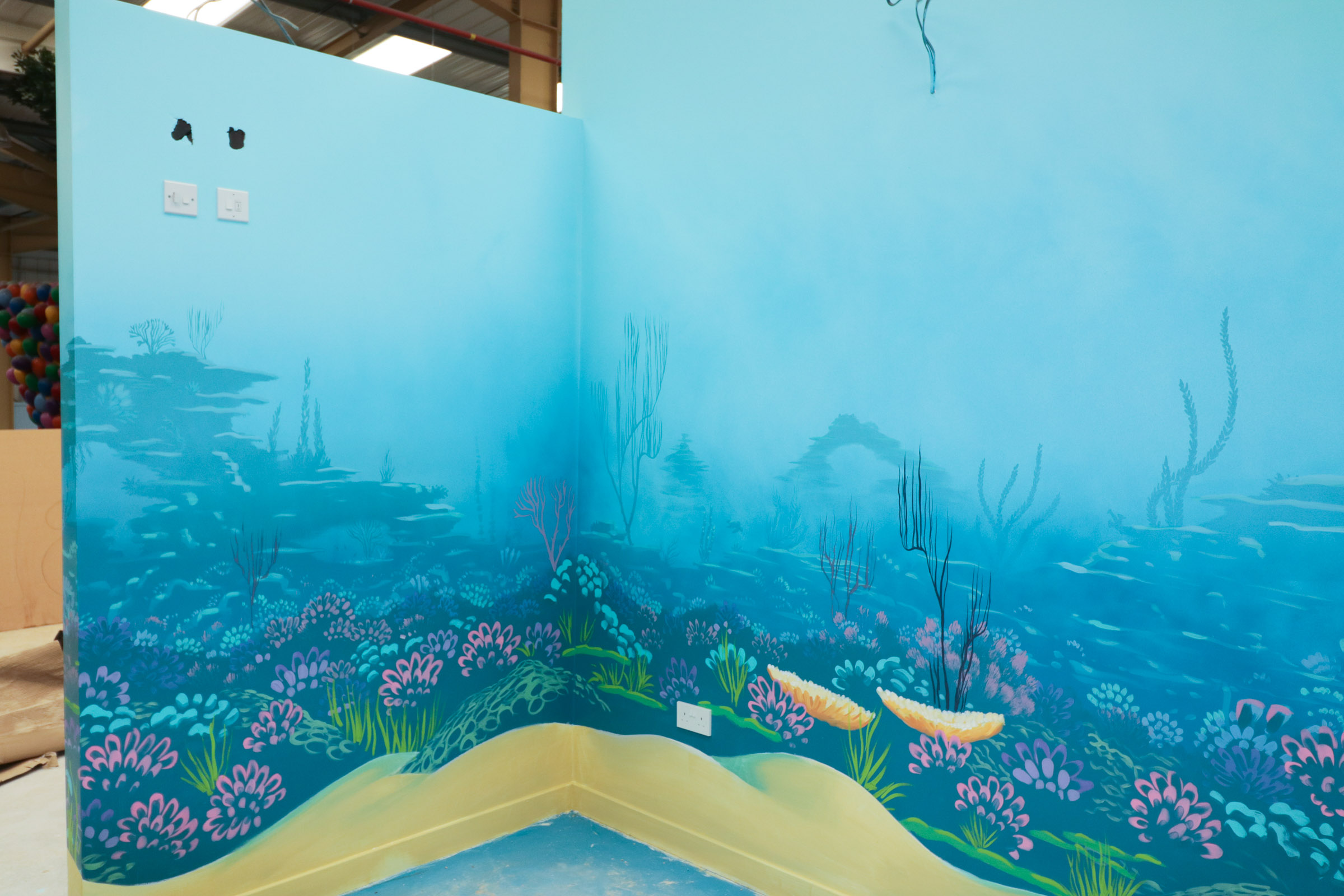 Inner corner showing the coral reef painting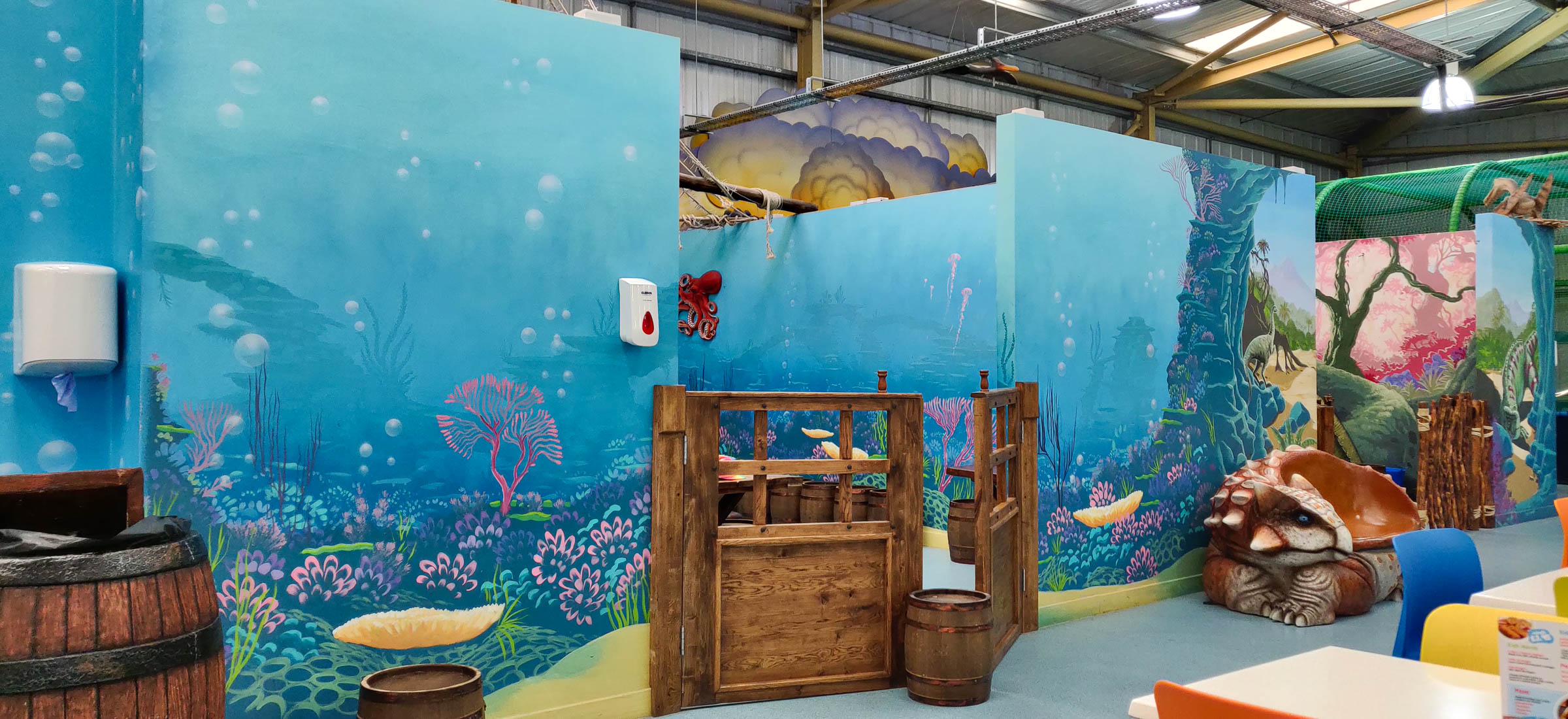 Front Entrance to the Pirates and Mermaids party space.
A little more info about this mural:
The mural was painted by hand, directly on to the wall, as are most of the murals on this website.

Date - 2018
Location - Riverside Hub, Northampton