Boy's Room Murals
Royal Air Force (RAF) Aerobatic Team The Red Arrows doing what they do best

"Top Gun" Airshow kids room mural - f-16 coming in to land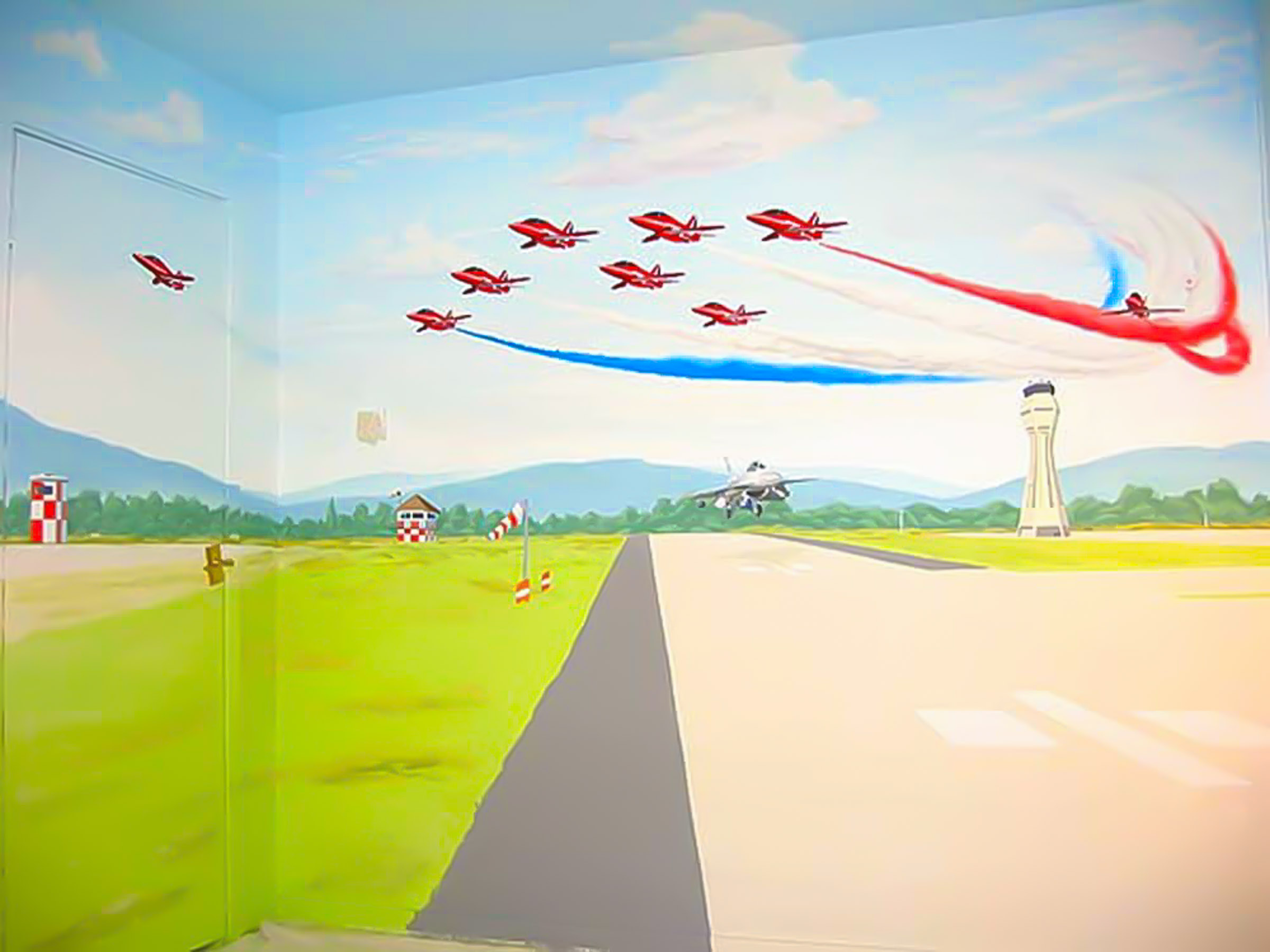 Red Arrows sweeping in. RAF Aerobatic Team thrilling the crowd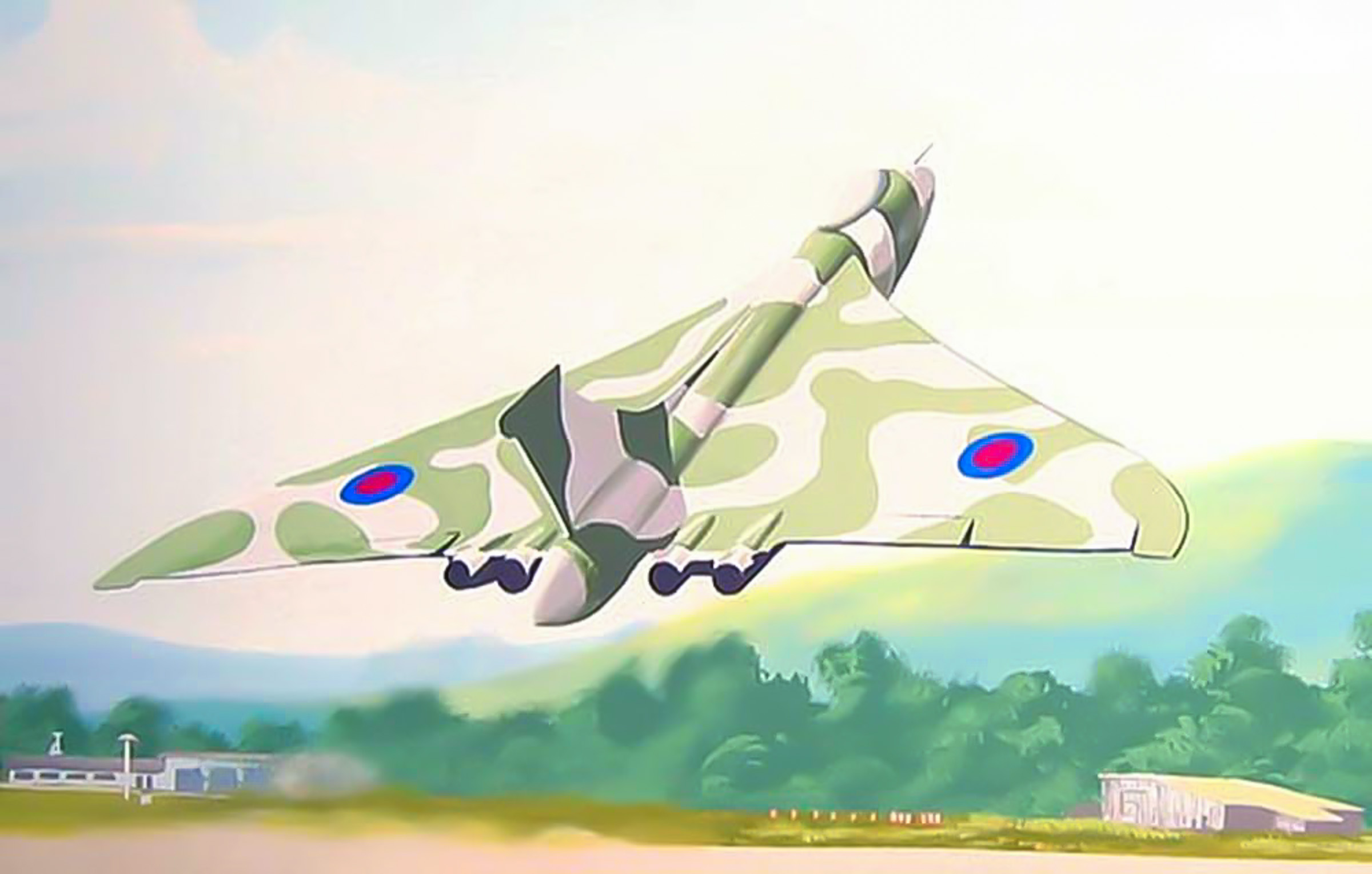 Vulcan Bomber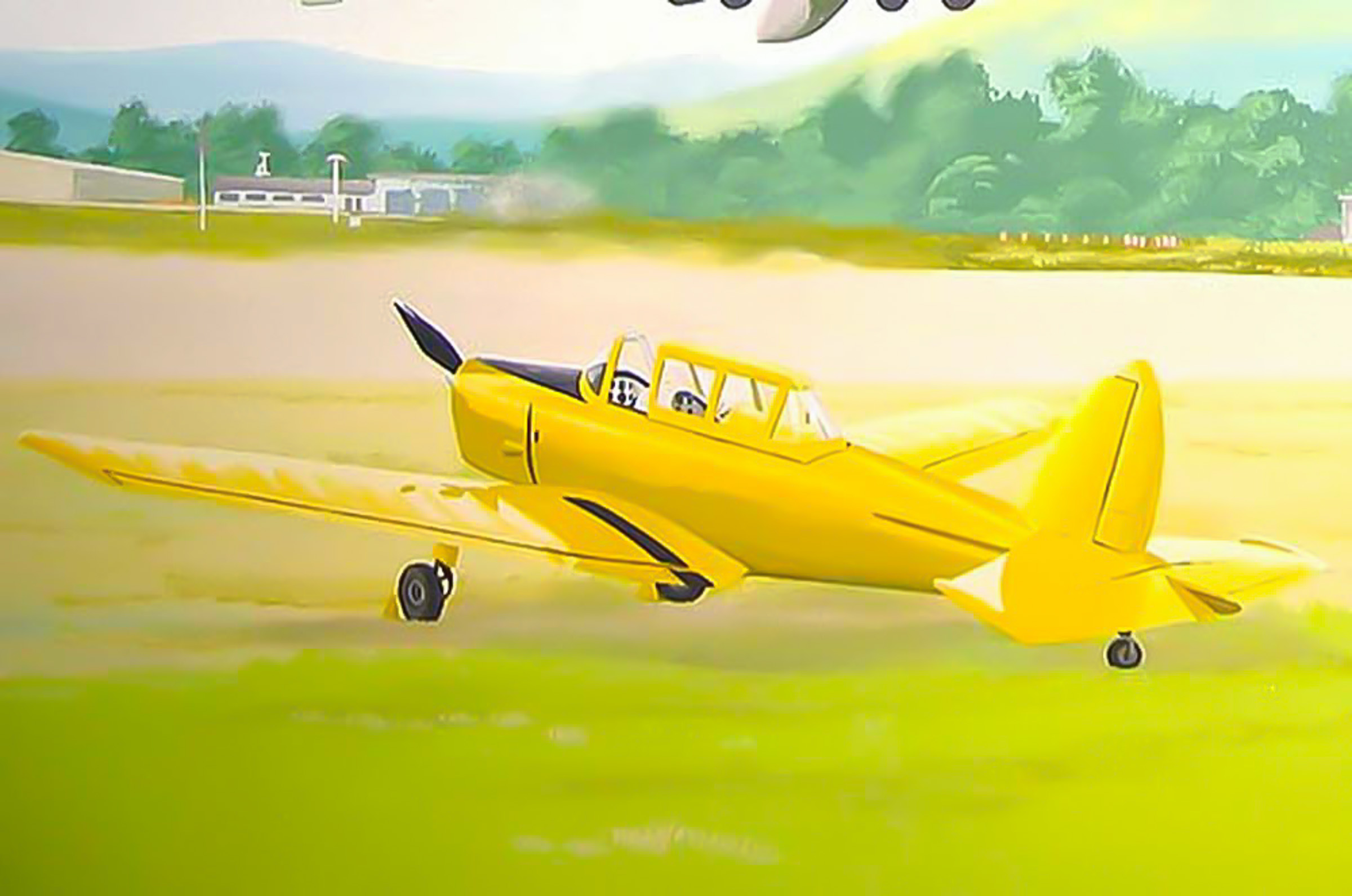 Airshow mural for kids room - classic Chipmunk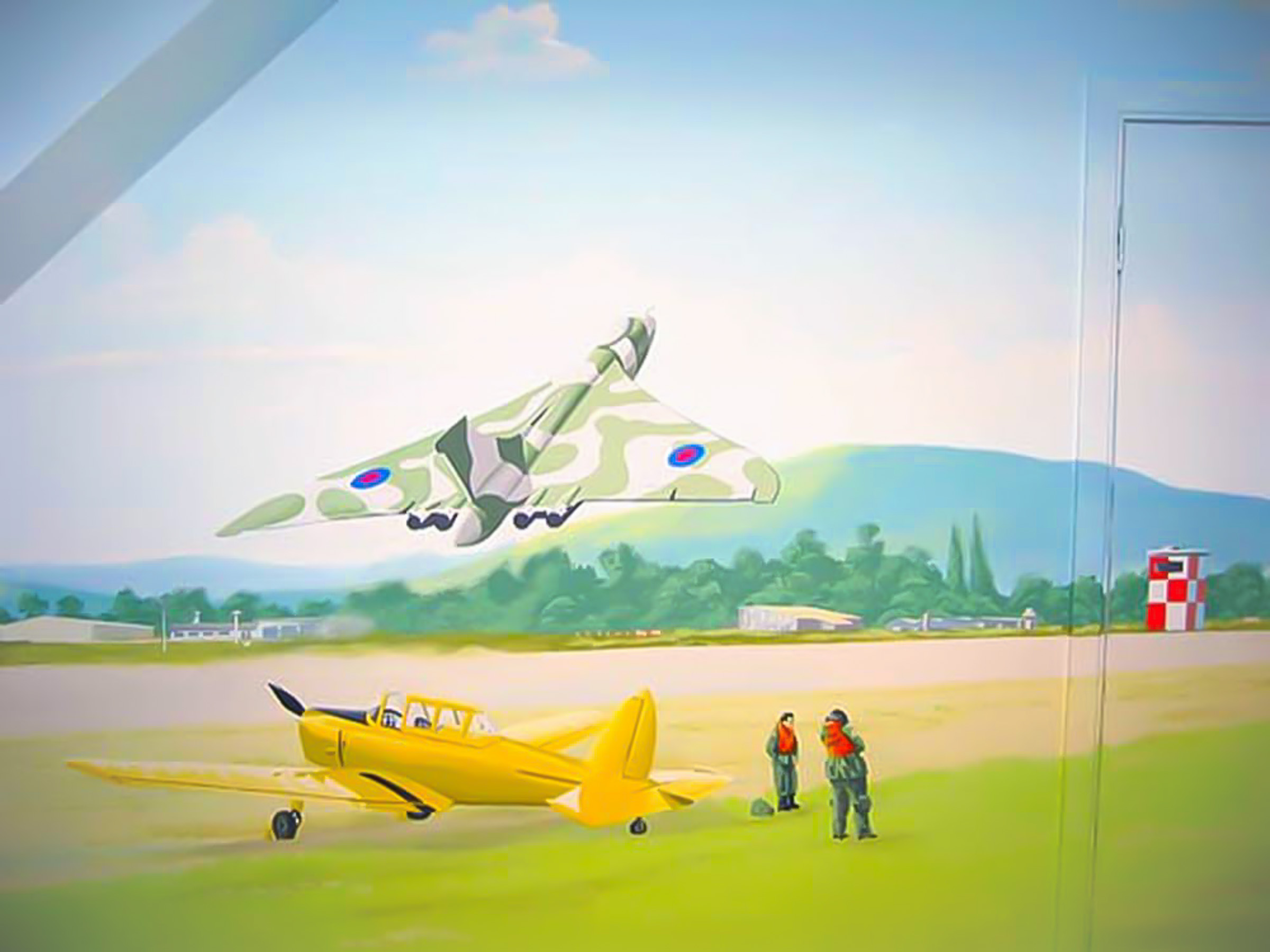 Left-hand wall showing painted door - check the heat shimmer from the back of the Vulcan's engines as it powers into lift off! You can almost hear the noise.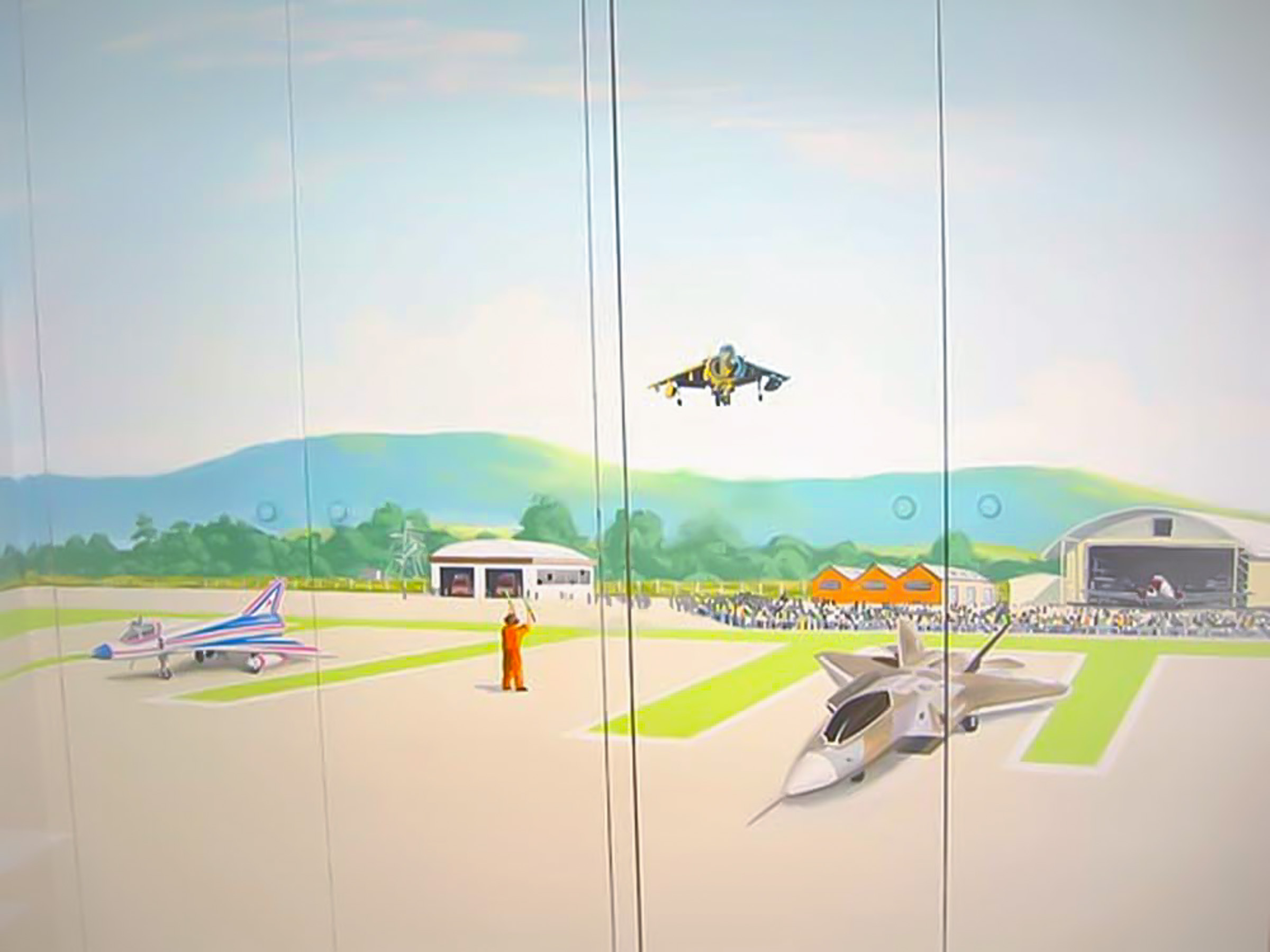 Airshow mural on fitted wardrobes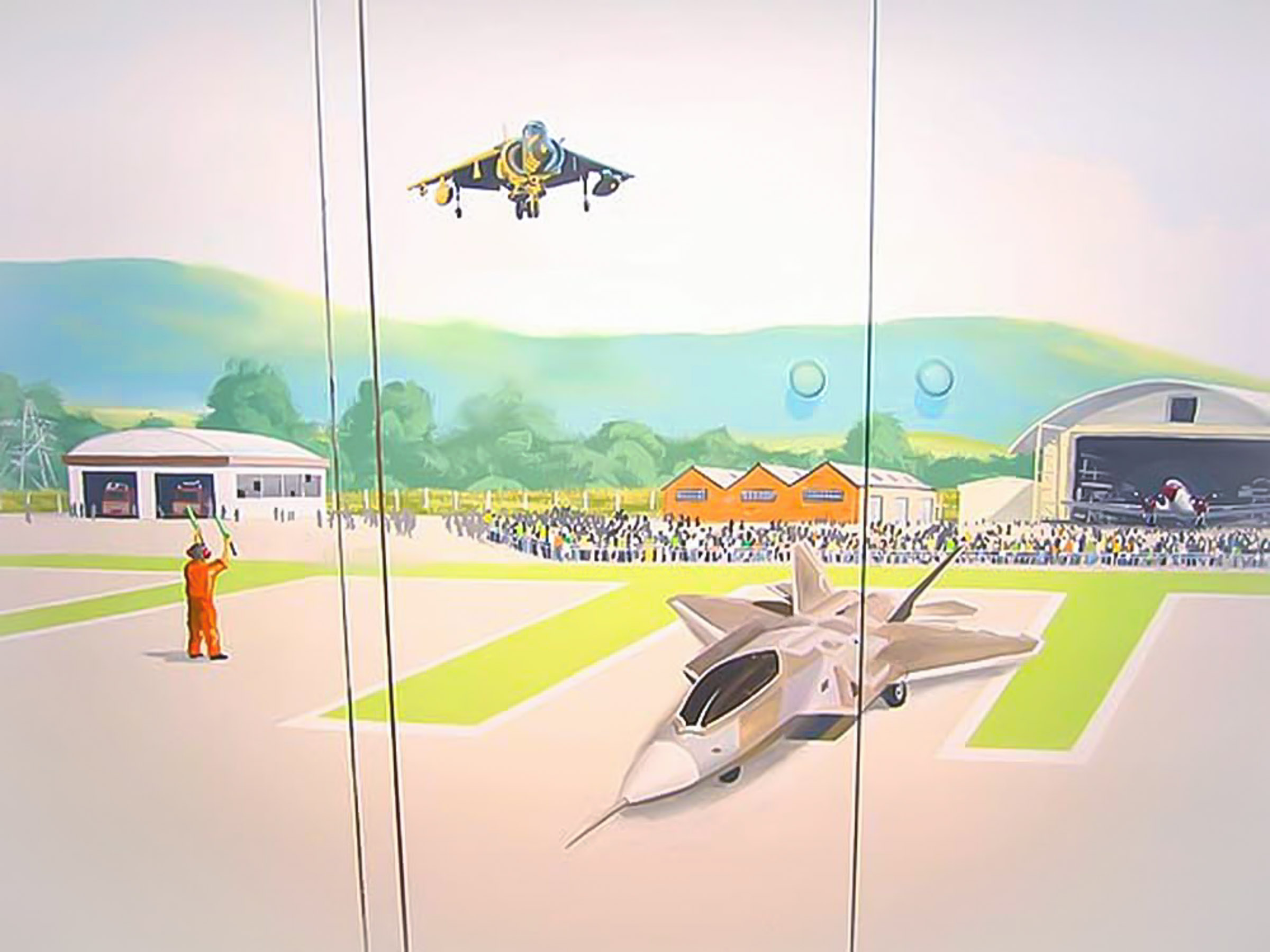 Lockhead Raptor stalked by a veteran Harrier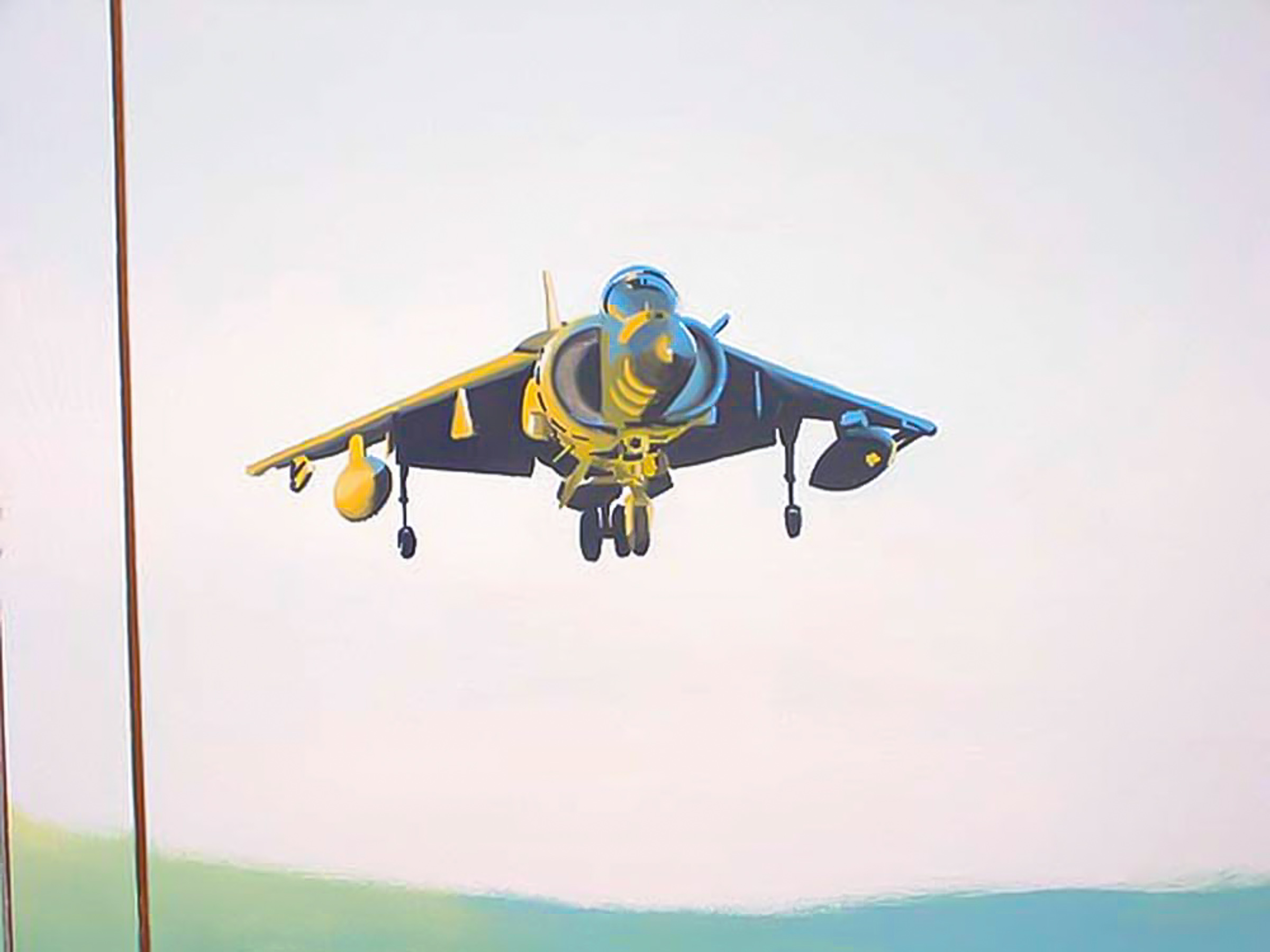 This Harrier Jump Jet is so just hanging there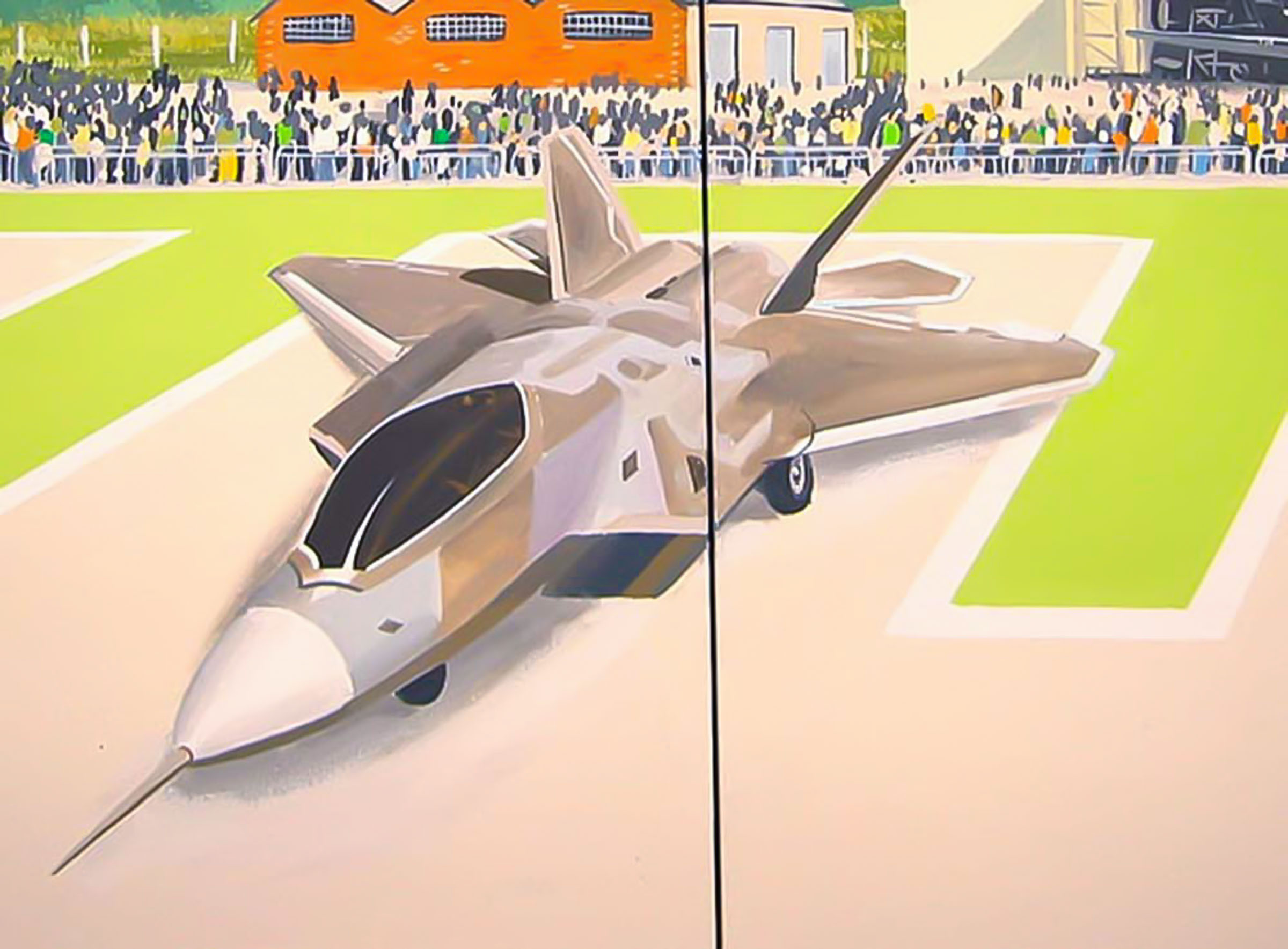 Raptor with modern camouflage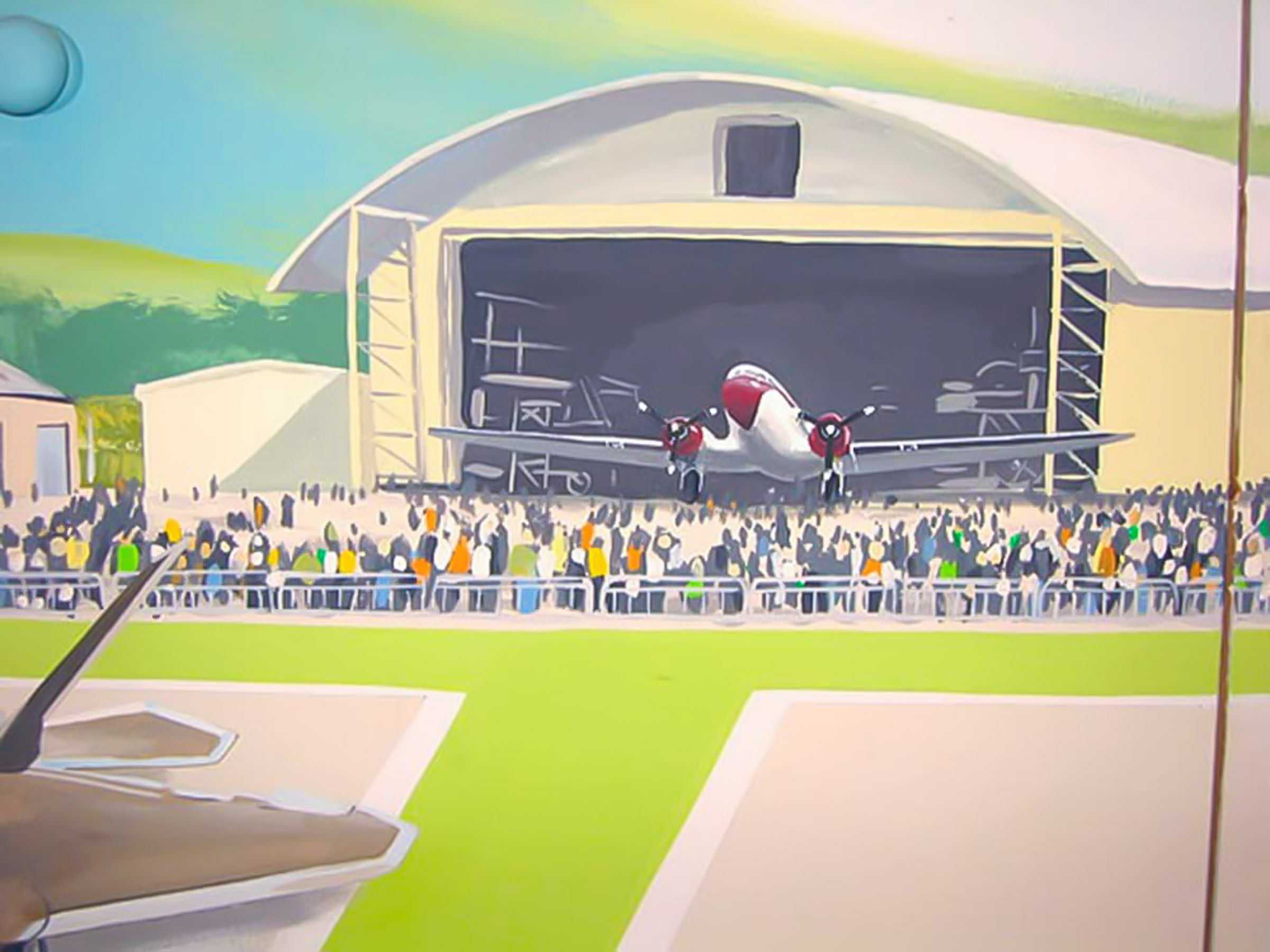 Wander around this old Dakota, brought out of retirement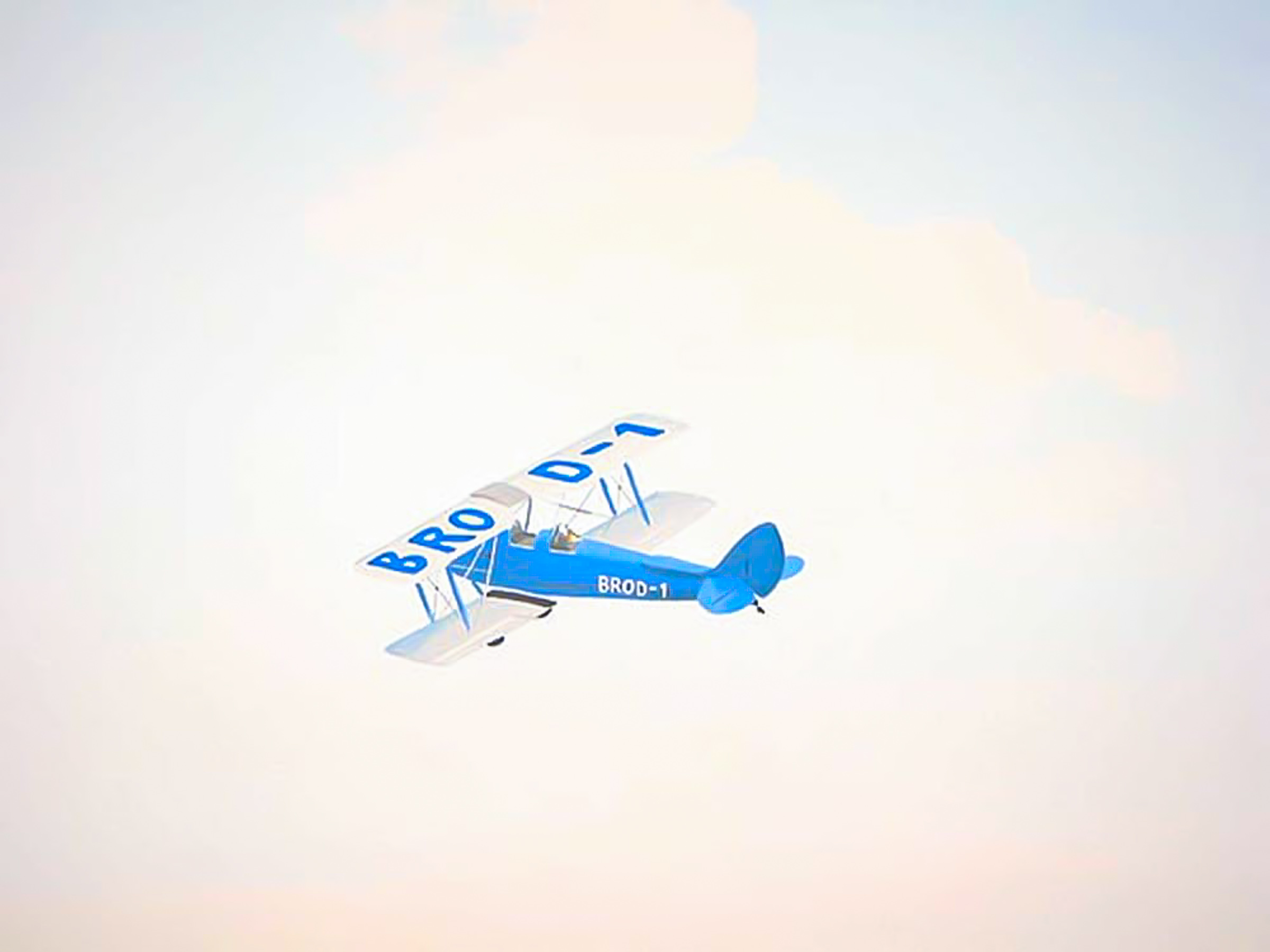 Classic Tiger Moth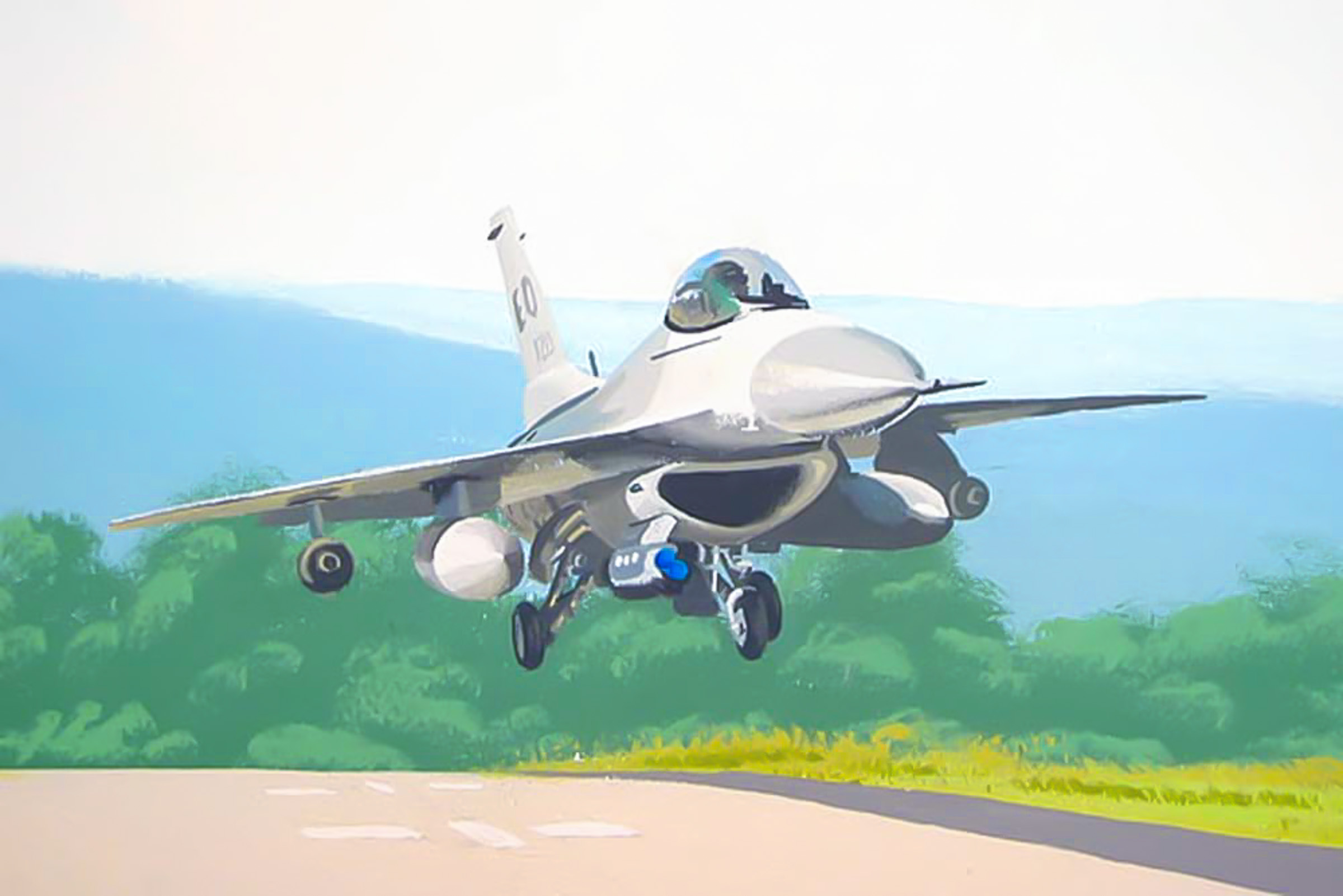 f-16 Hope you liked my Red Arrows airshow mural created for a boy's bedroom.
A little more info about this mural:
Air Display mural painted quite a while ago now, and took about 15 days to paint. The mural was painted by hand, directly on to the wall, as are most of the murals on this website.

I needed to paint a convincing airfield and then place all the aircraft in the scene with the correct angles and perspective, which was quite challenging. Also notice the subtle reflections on the planes to make them appear more shiny and real. The photos have been salvaged from an older web page, so are a wee bit ropey!

Date - 2004
Location - Radlett, Herts, UK