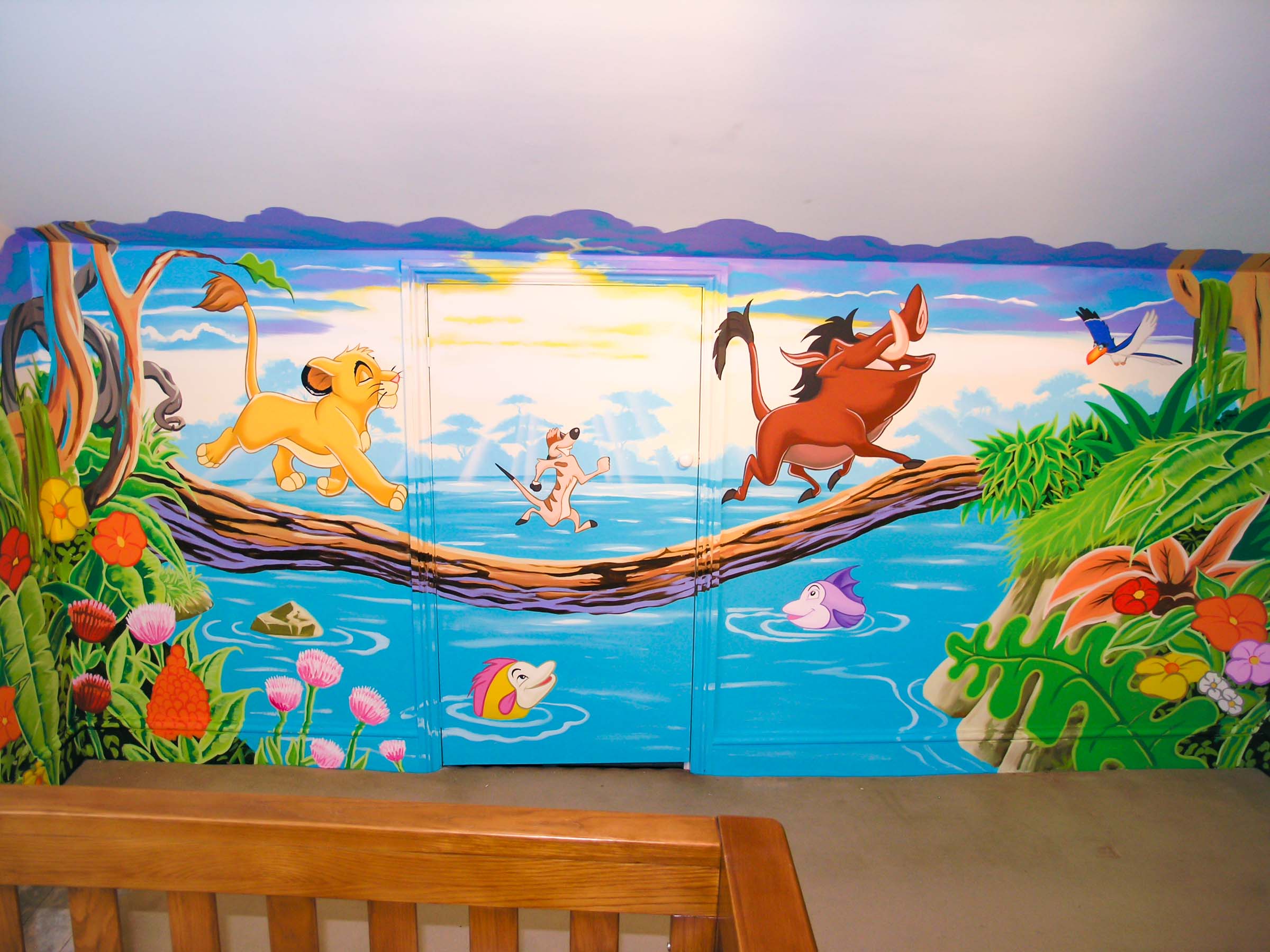 Fabulous Lion King mural in baby's nursery, hiding a cupboard door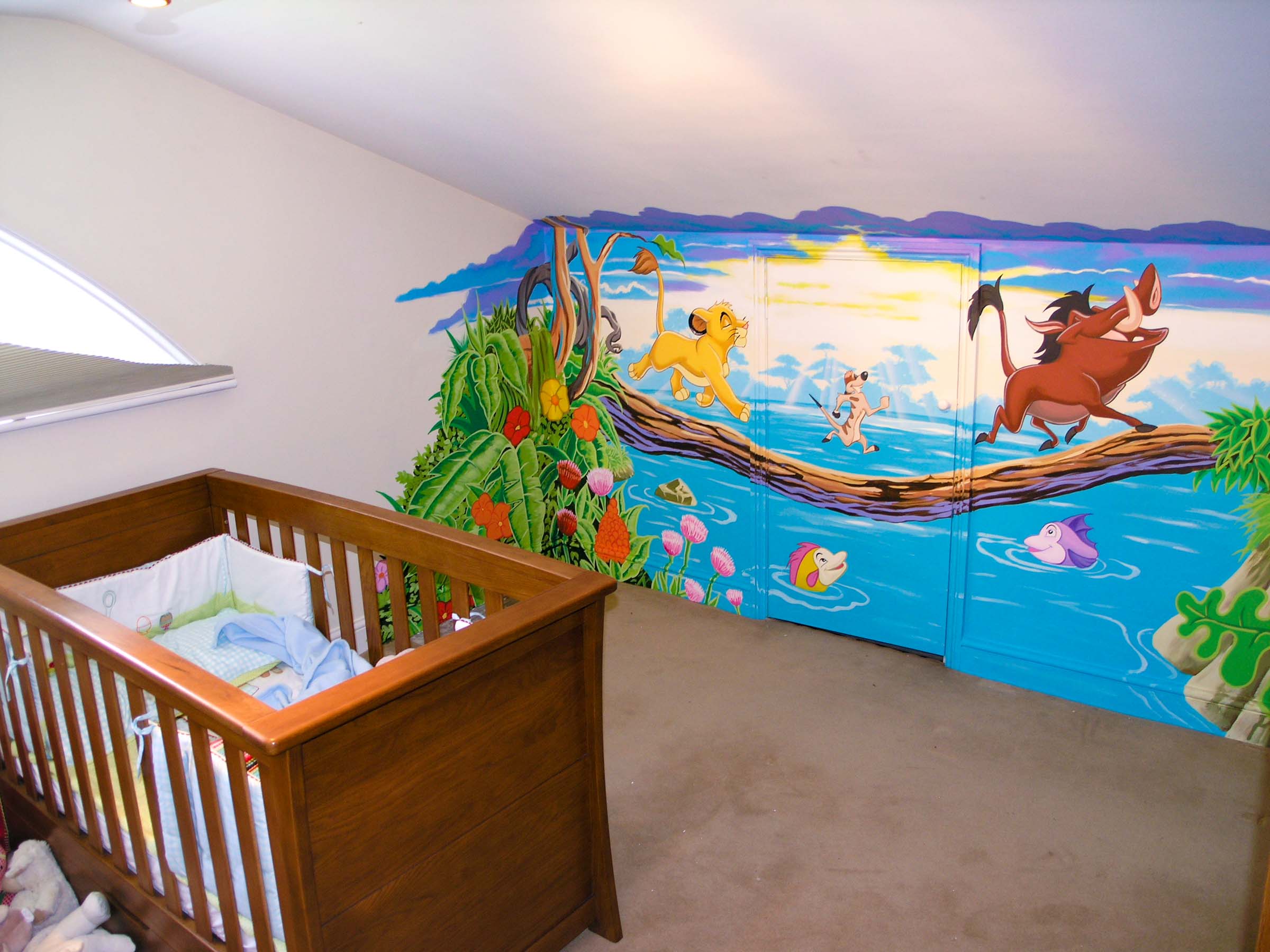 This fab Lion King wall mural breathes life into this attic room nursery.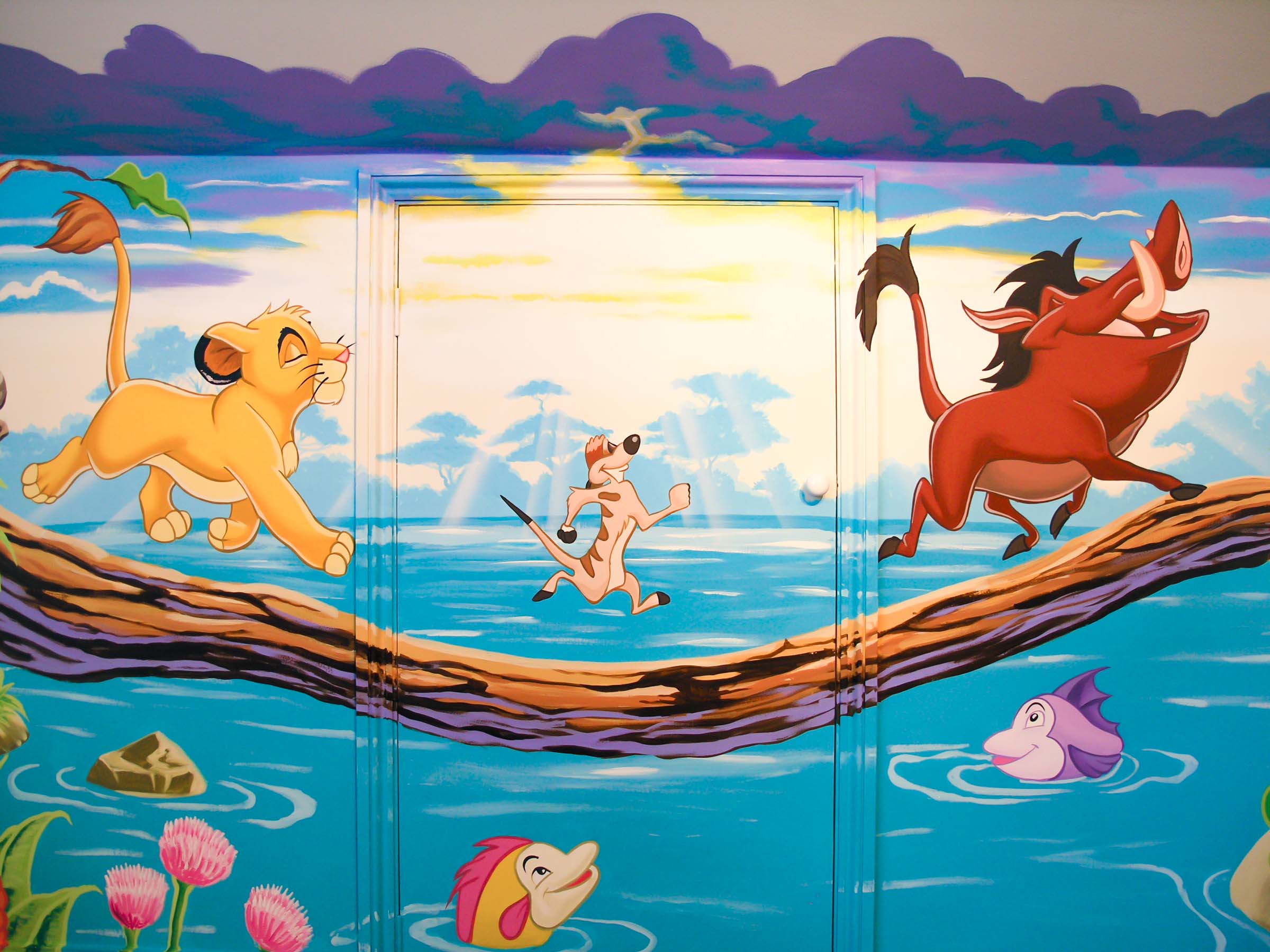 "Hakuna Matata! what a wonderful phrase, it means no worries for the rest of your days"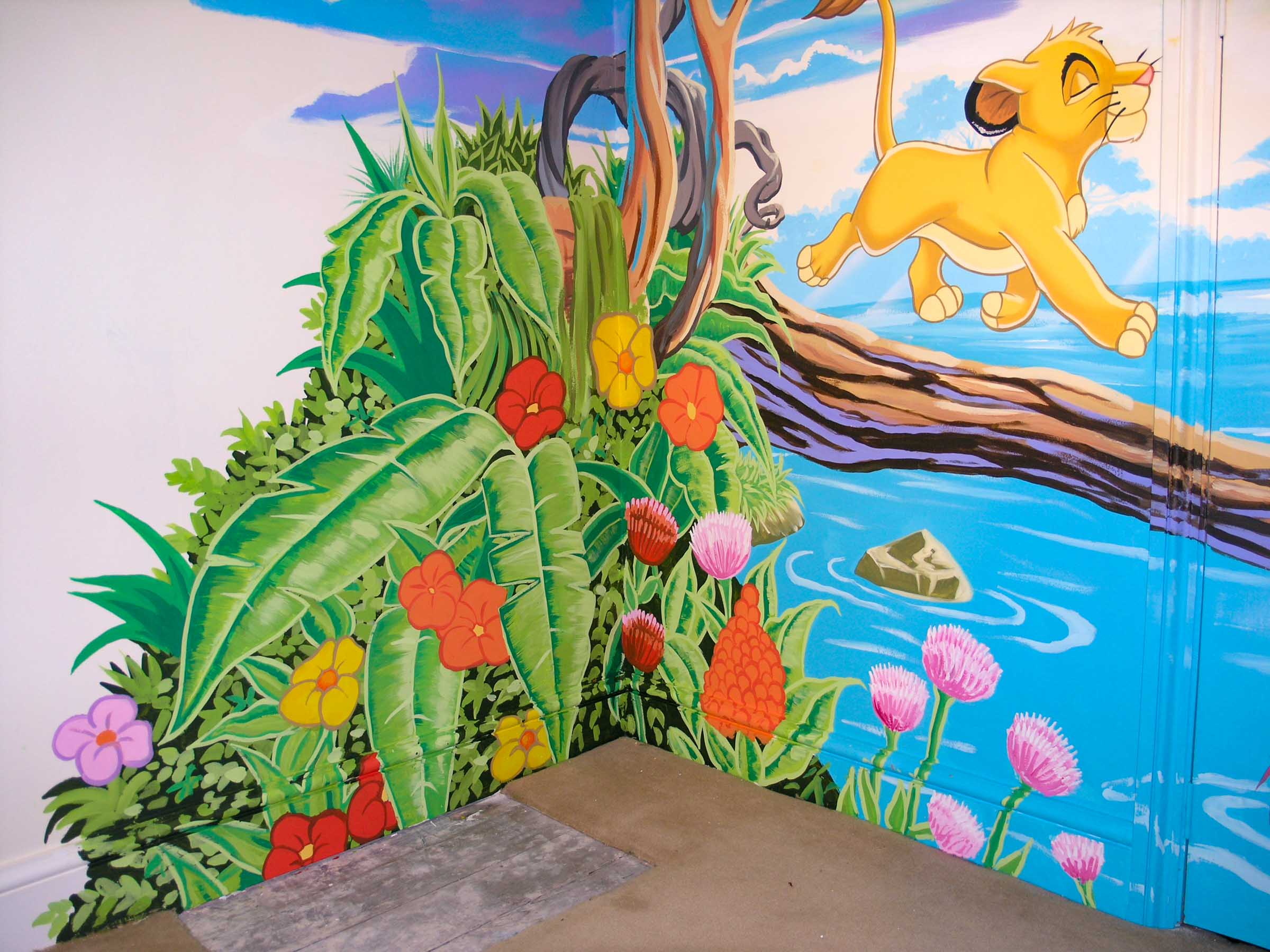 Corner foliage of the Lion King Mural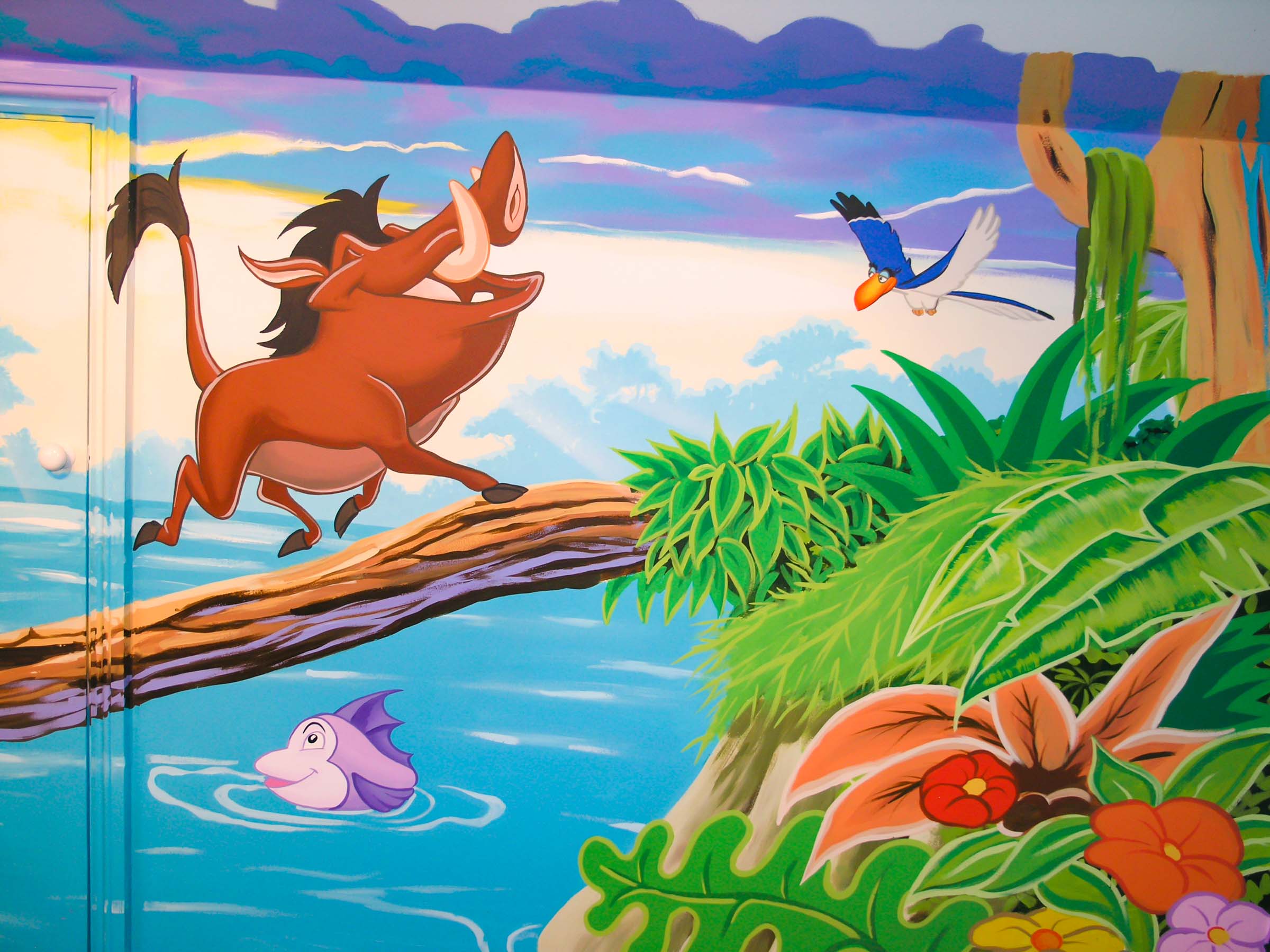 Pumbaa mid song with his rarely smiling friend Zazu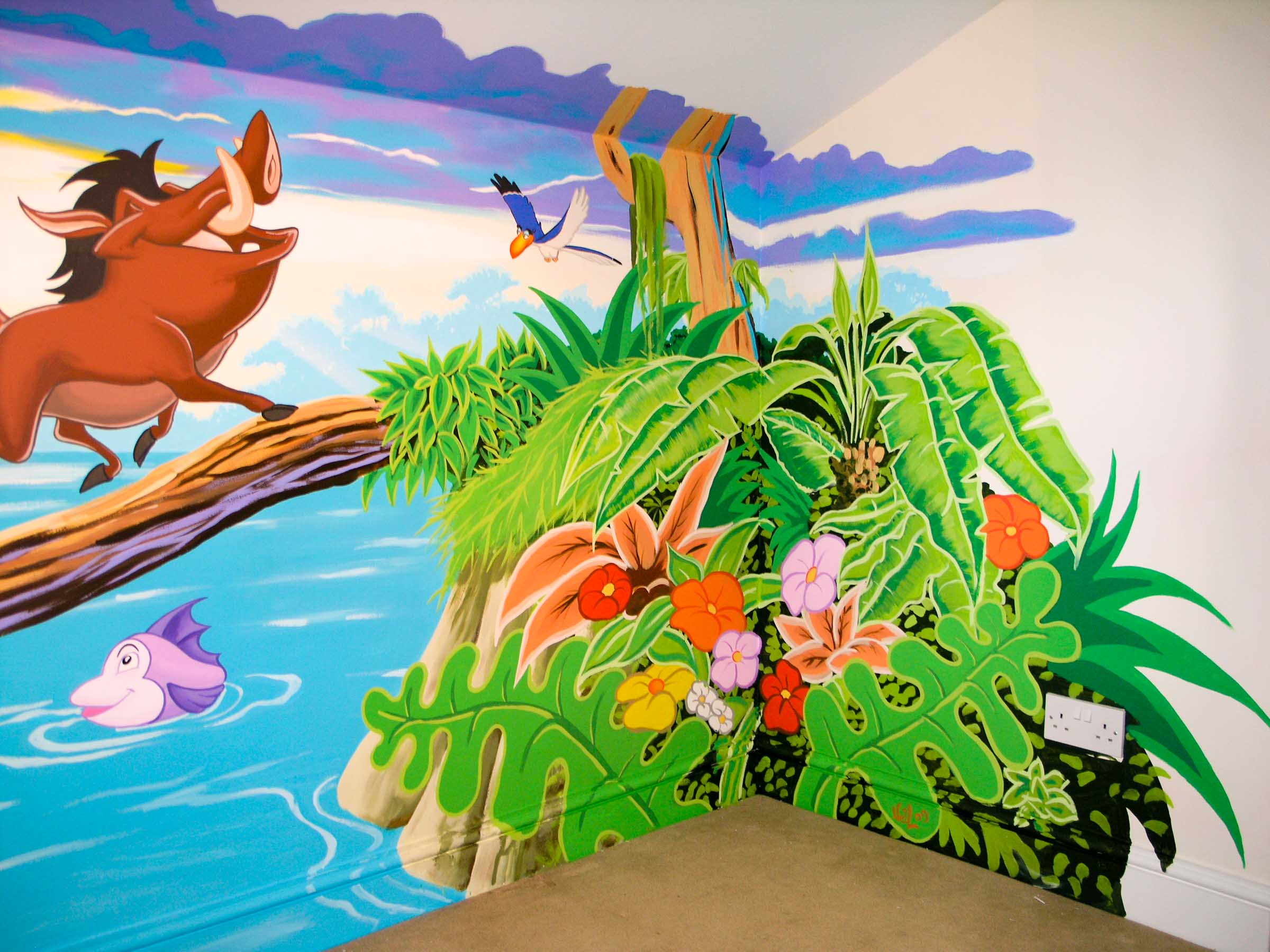 ...and the foliage on the right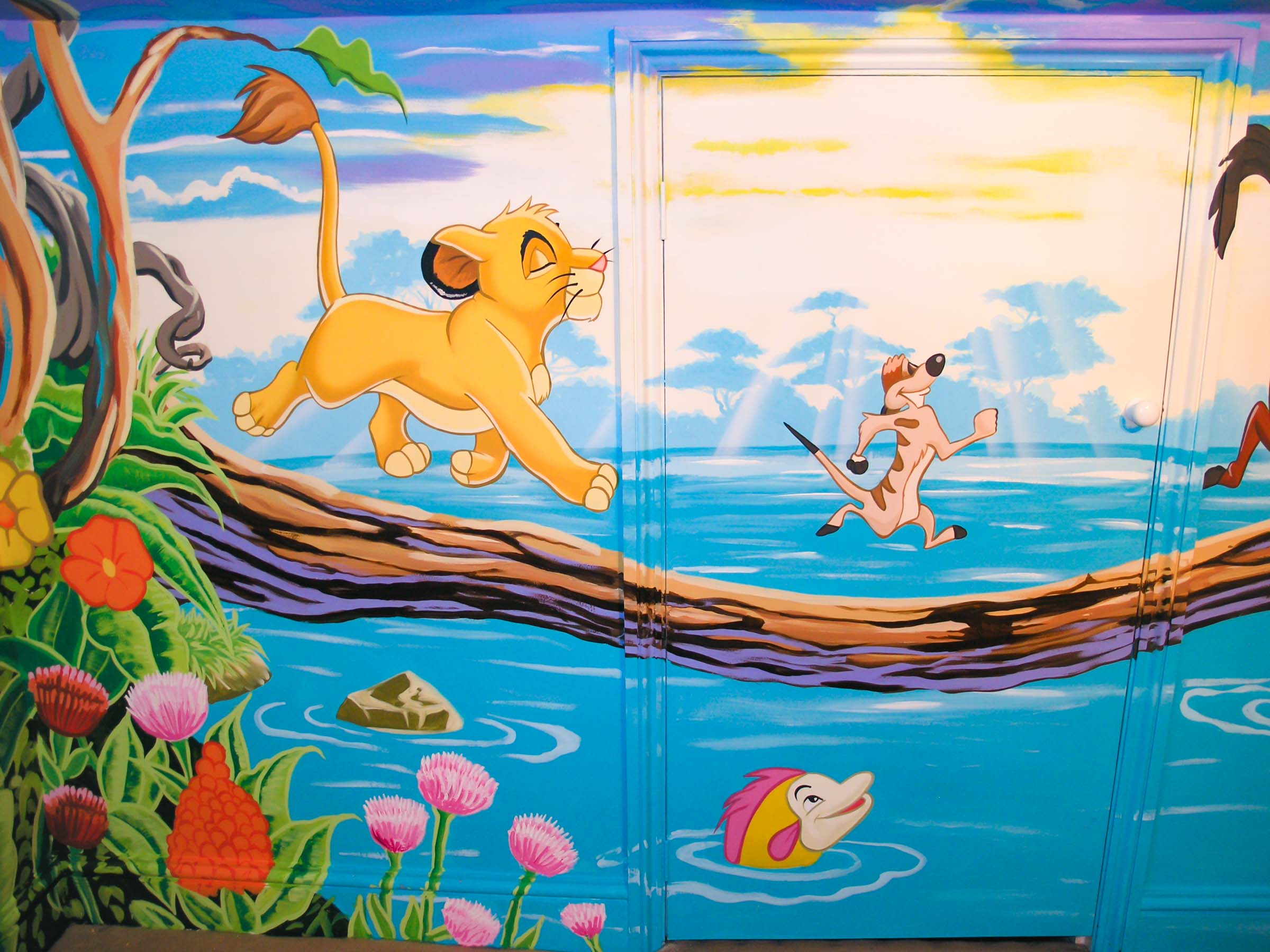 Close up of Young Simba and Timon crossing the lake on a log with the sun's rays dappling on the water and turqouise jungle behind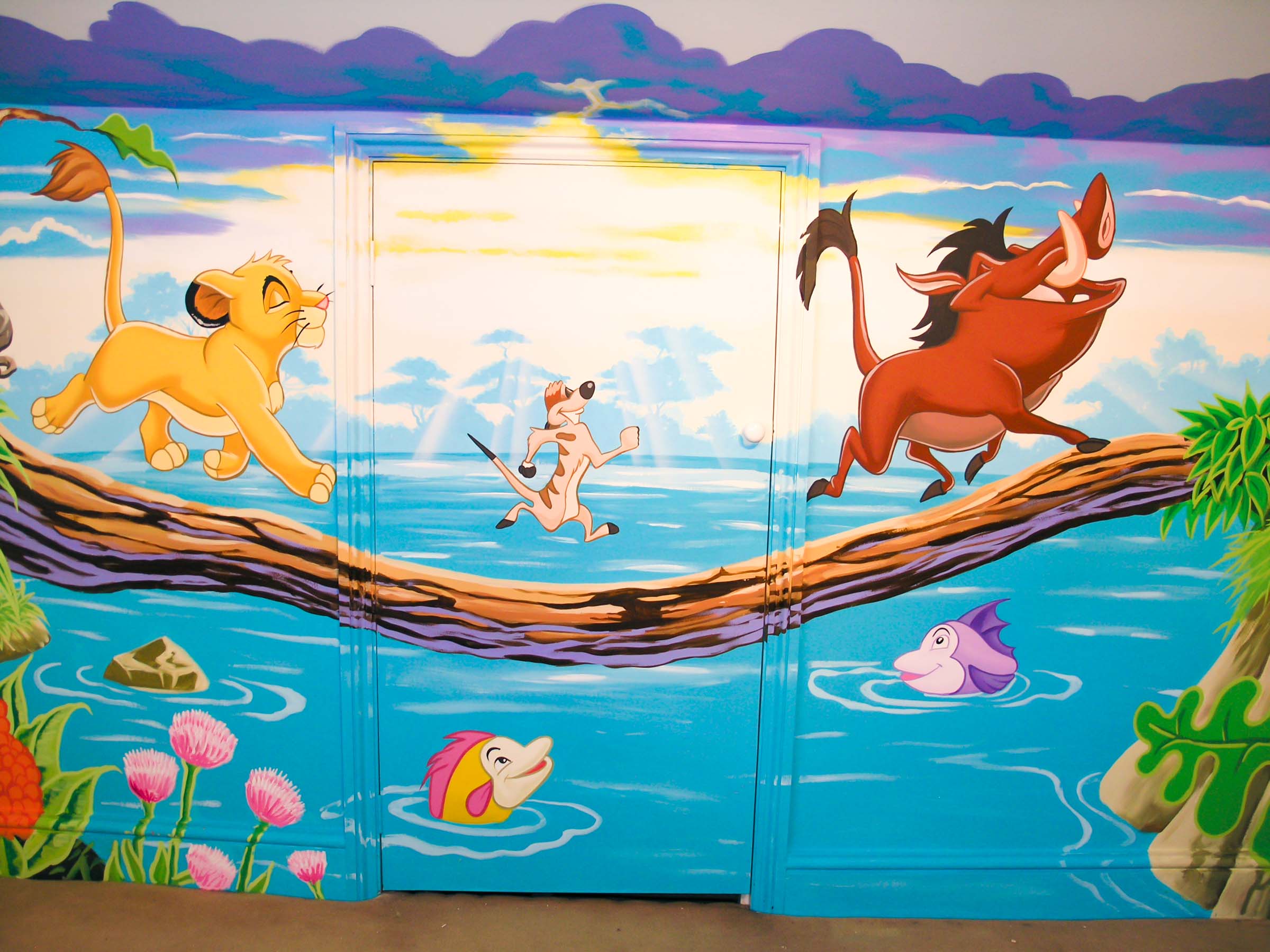 Night Night little one. Sweet dreams...
A little more info about this mural:
There are so many good scenes in the classic Disney movie that you can't go wrong, be it for a boy or girl. This one is in a little boy's nursery and makes effective use of the space by continuing around the corners, while concealing a storage cupboard. Great colours and good characters make this Lion King mural a winner

The mural was painted by hand, directly on to the walls and a small cupboard door.

Date - May 2009
Location - Blackheath, London, UK