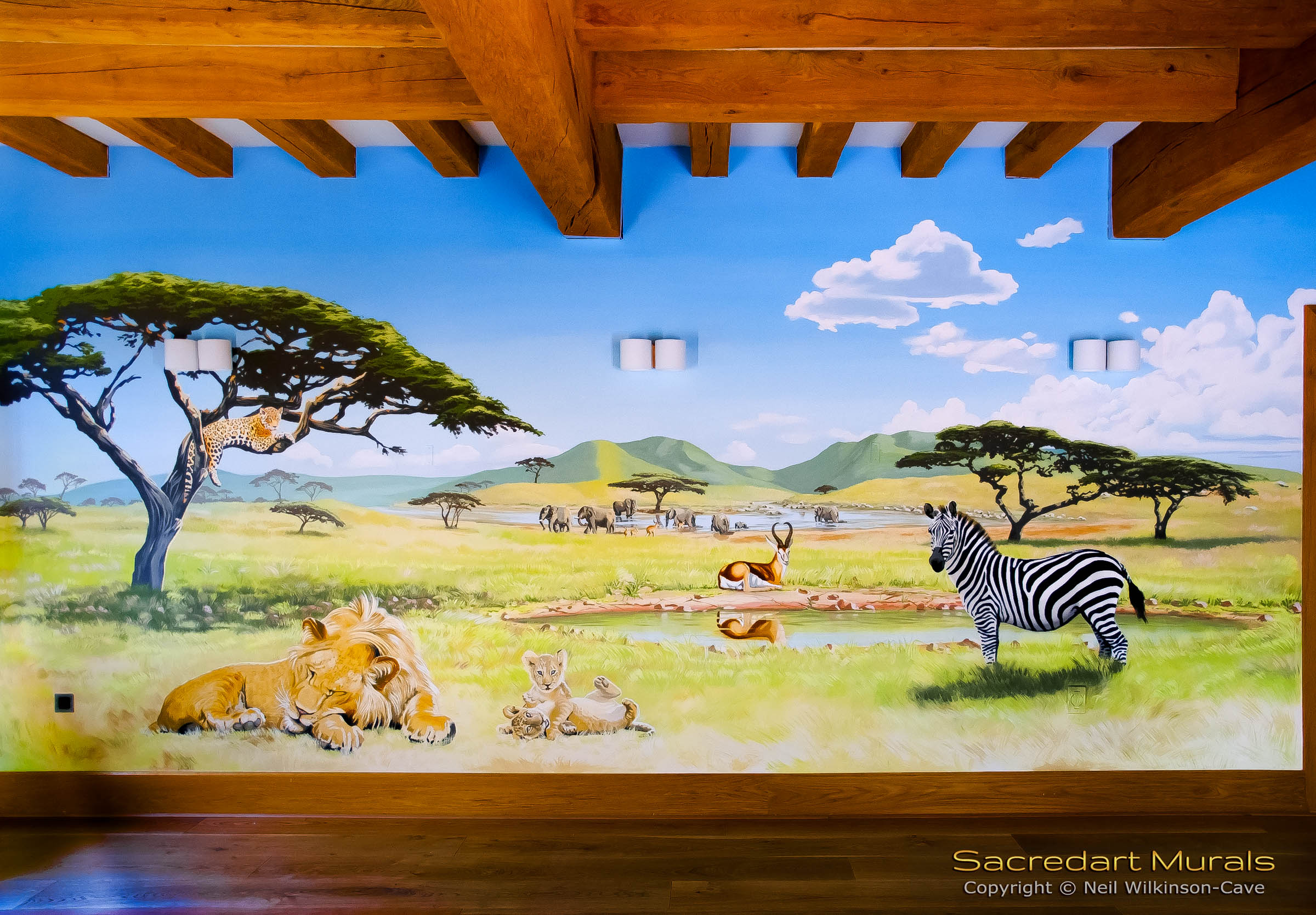 Safari Mural with animals around a watering hole including a Lion, lion cubs, a zebra, a jaguar in a tree, a gazelle and a herd of elephants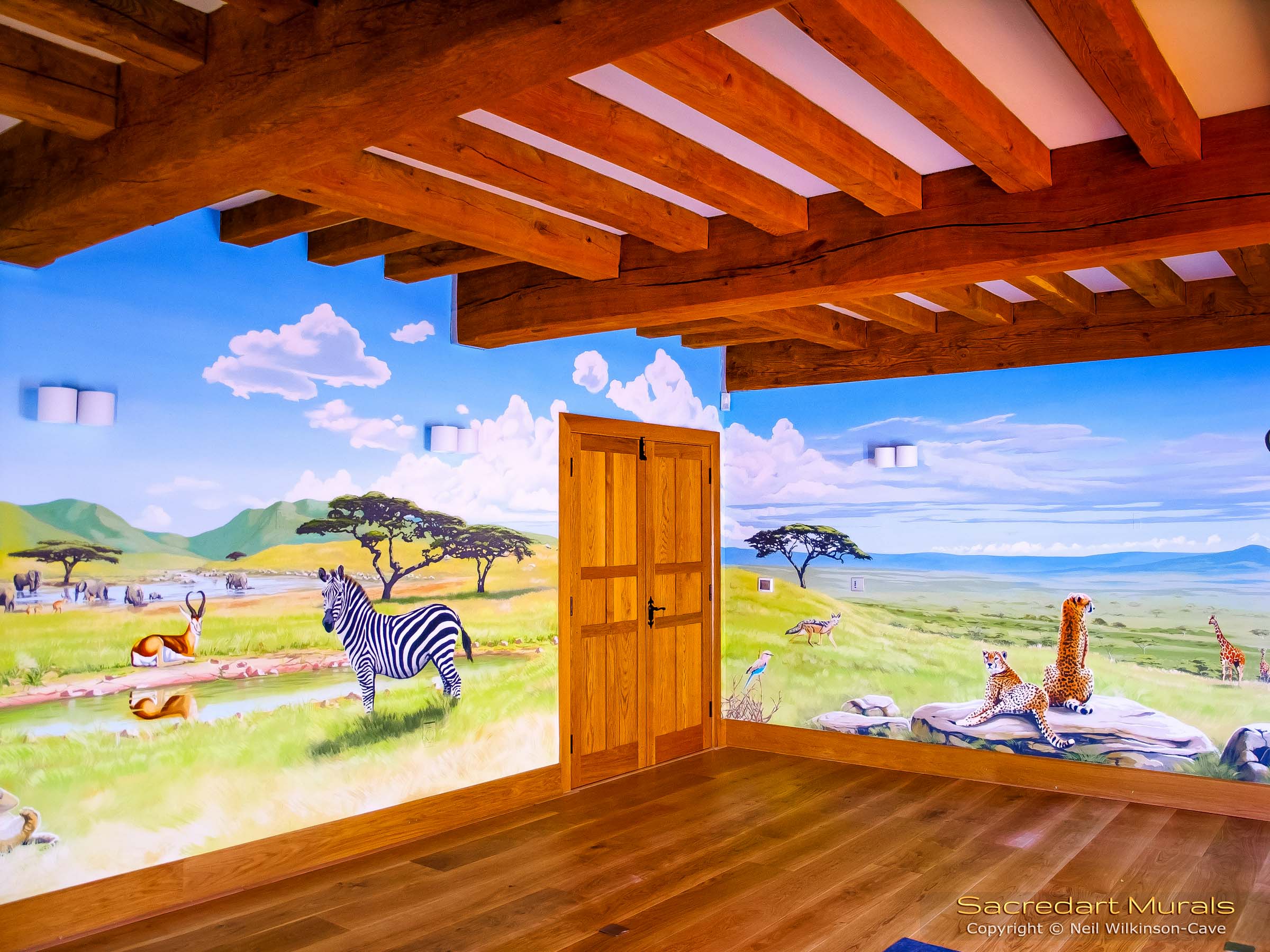 Safari Mural painted in a wooden beamed room across two walls - showing the corner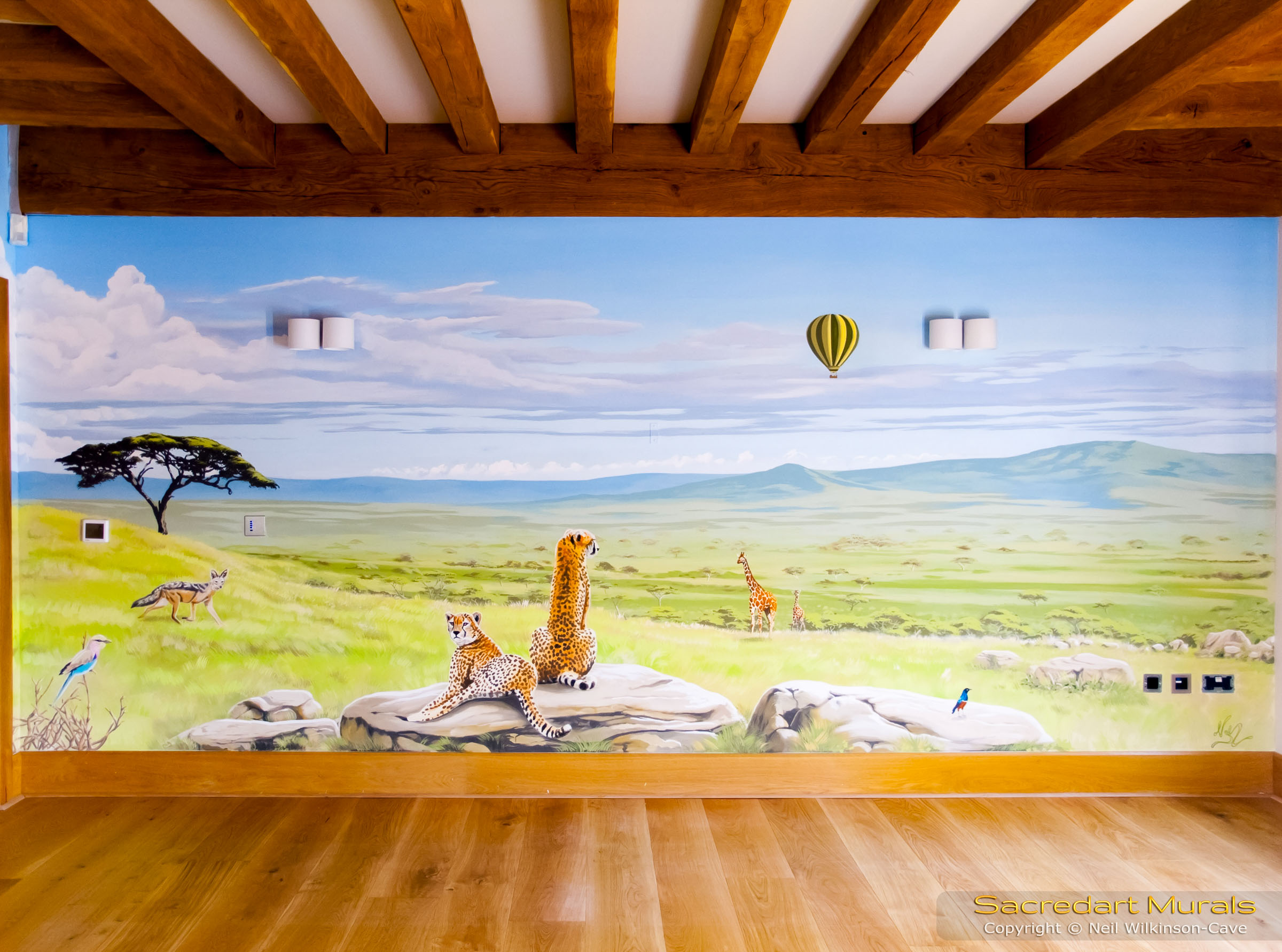 Safari Mural - Showing the right wall with a view looking down from up a hill, towards the Serengeti plains below, with cheetahs sitting on a rock, a jackal, giraffes, some birds and a majestic hot air balloon, which creates a connection with the human world.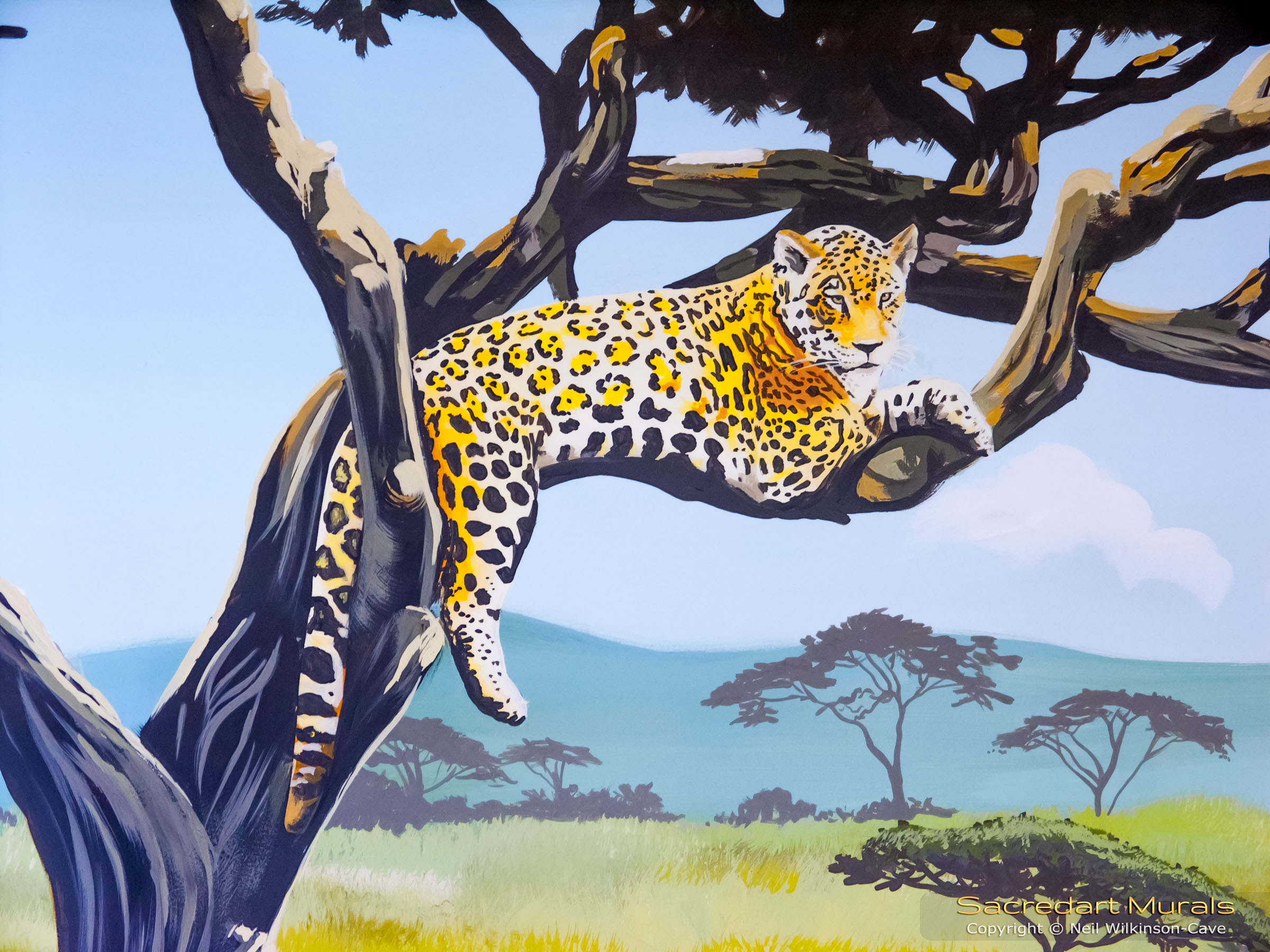 Jaguar in acacia tree, relaxing in a tree in the afternoon heat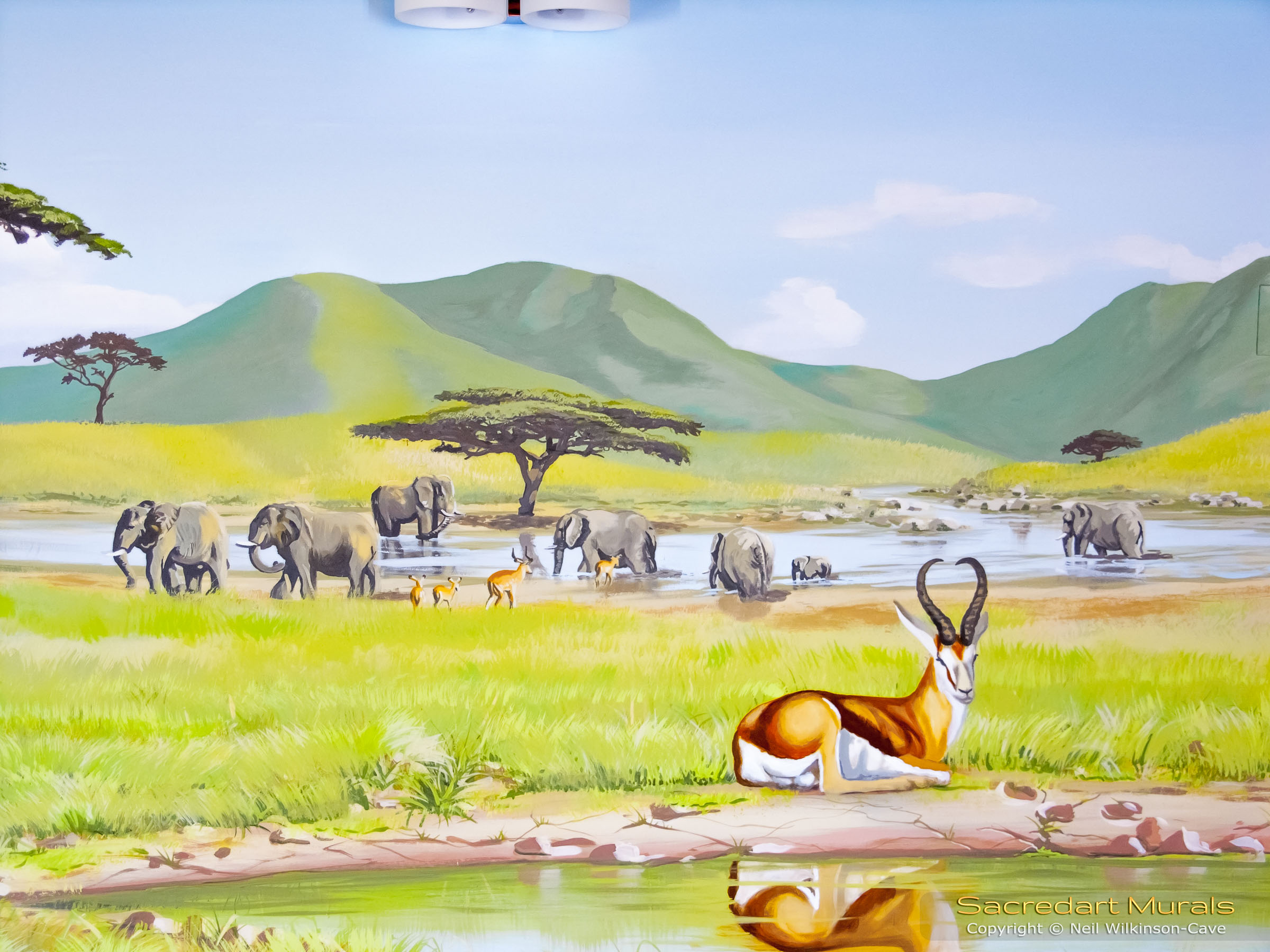 Serengeti mural watering hole with gazelle & elephants
Gazelle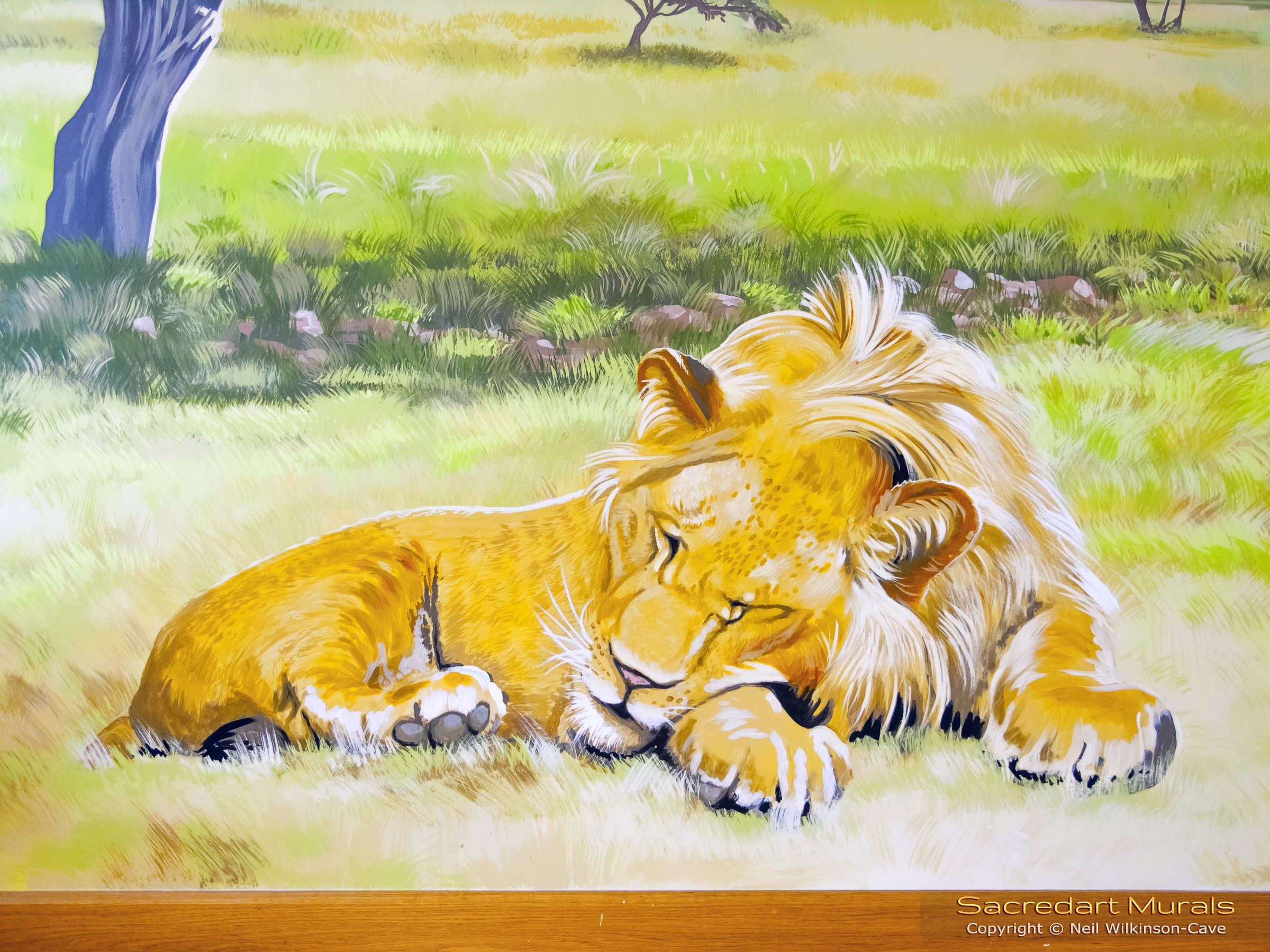 A very cuddly looking Lion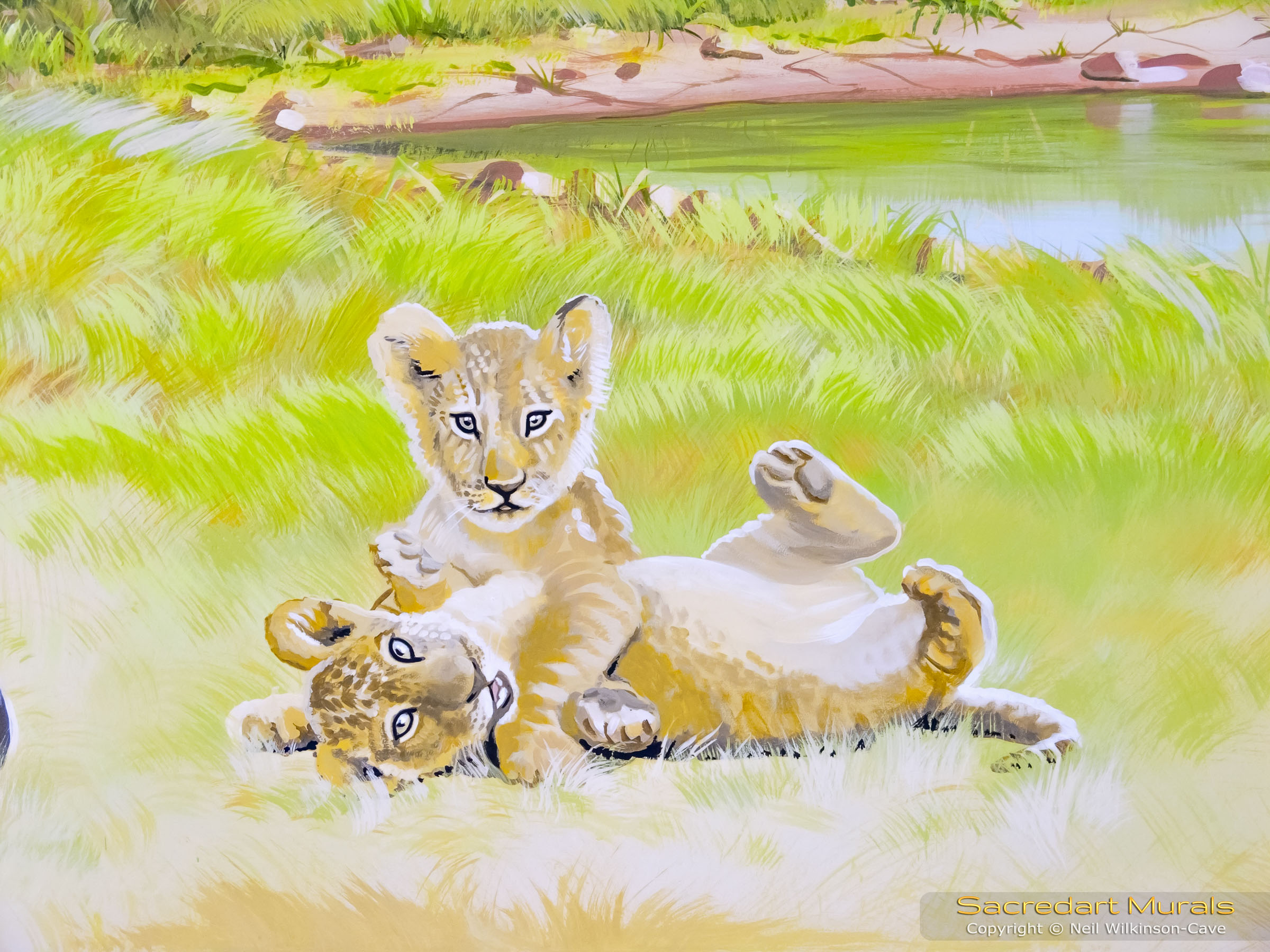 Cute and playful Lion cubs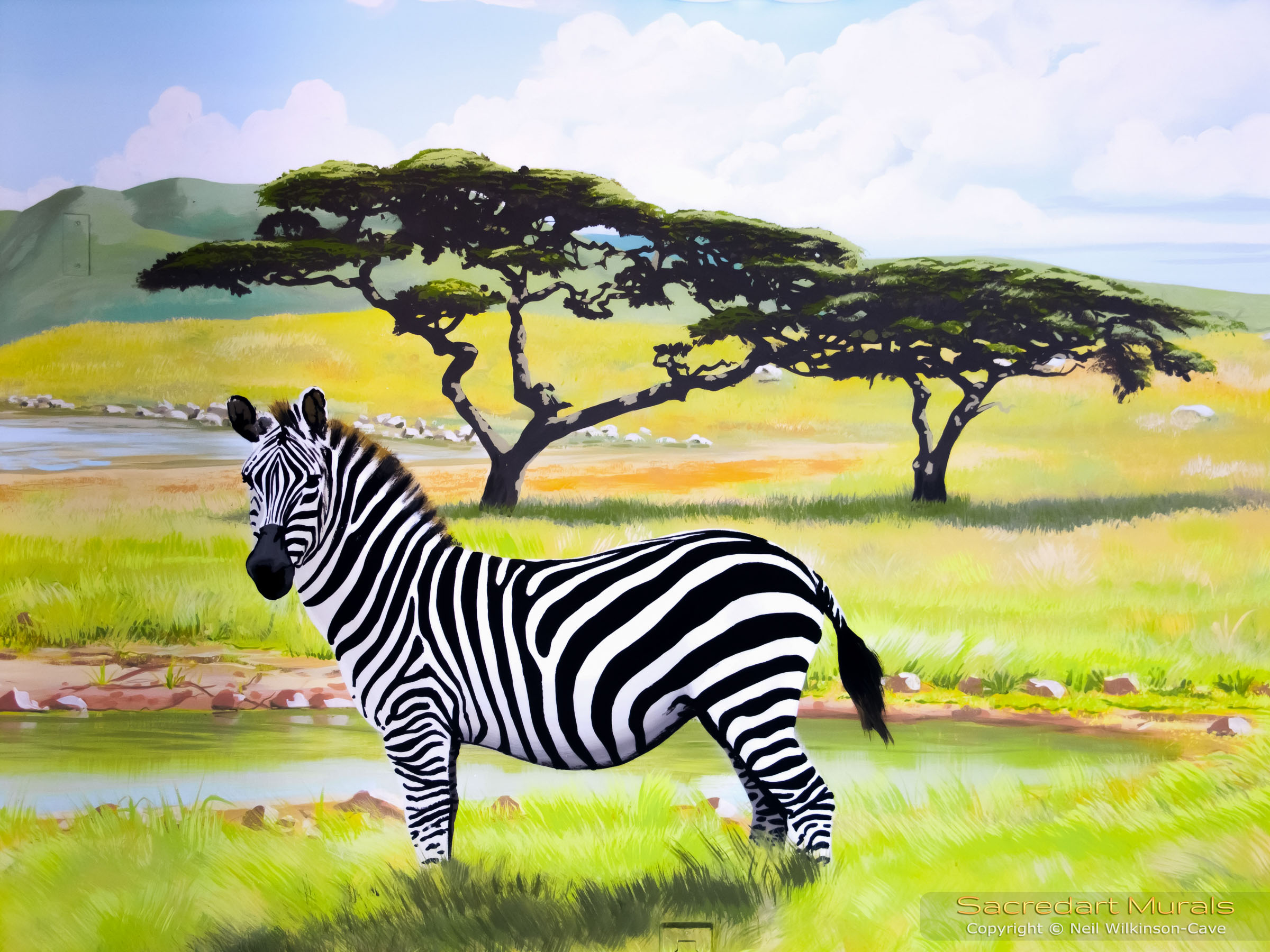 Zebra by watering hole and acacia trees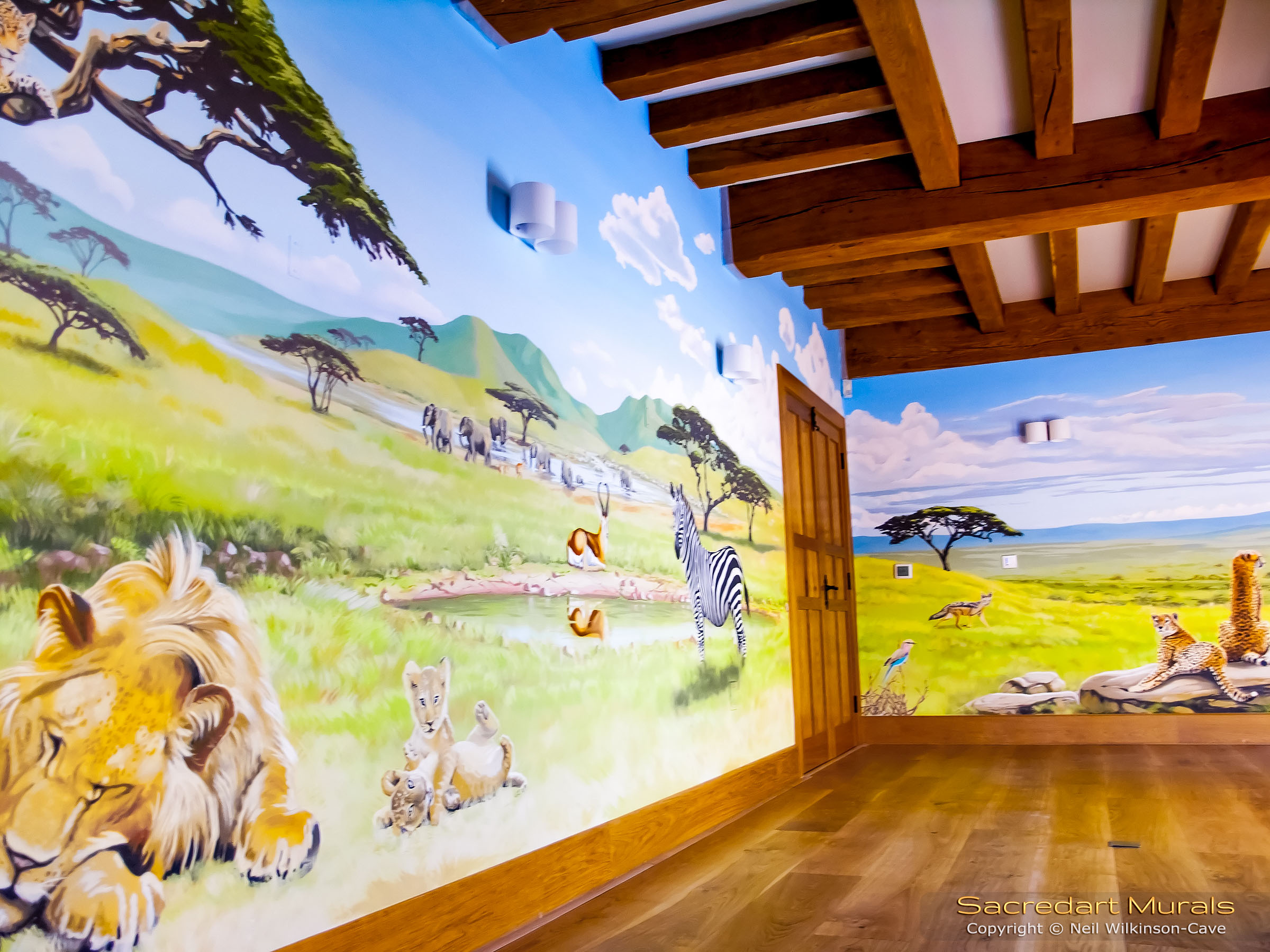 Safari Mural from an angle showing the oak beamed ceiling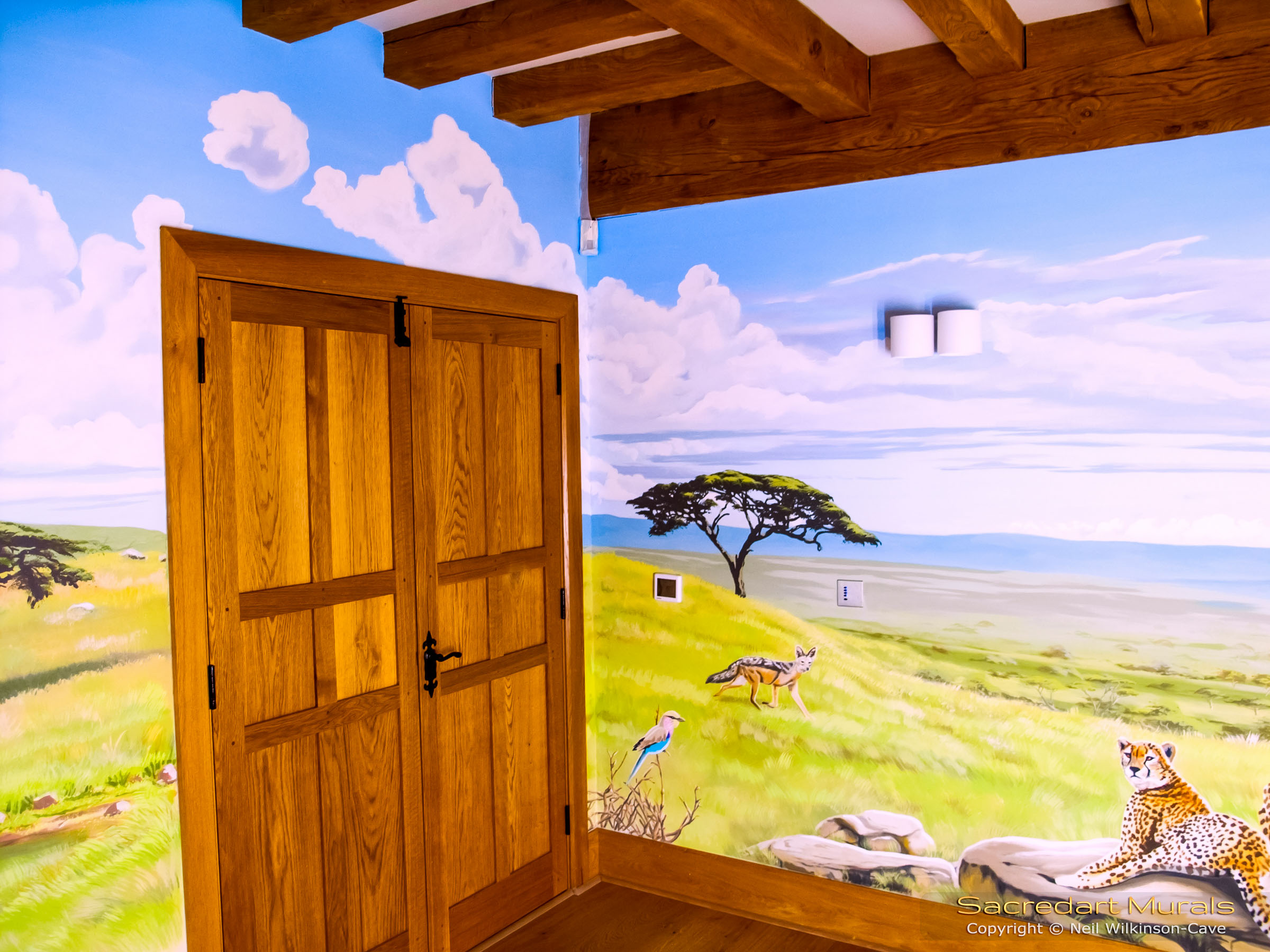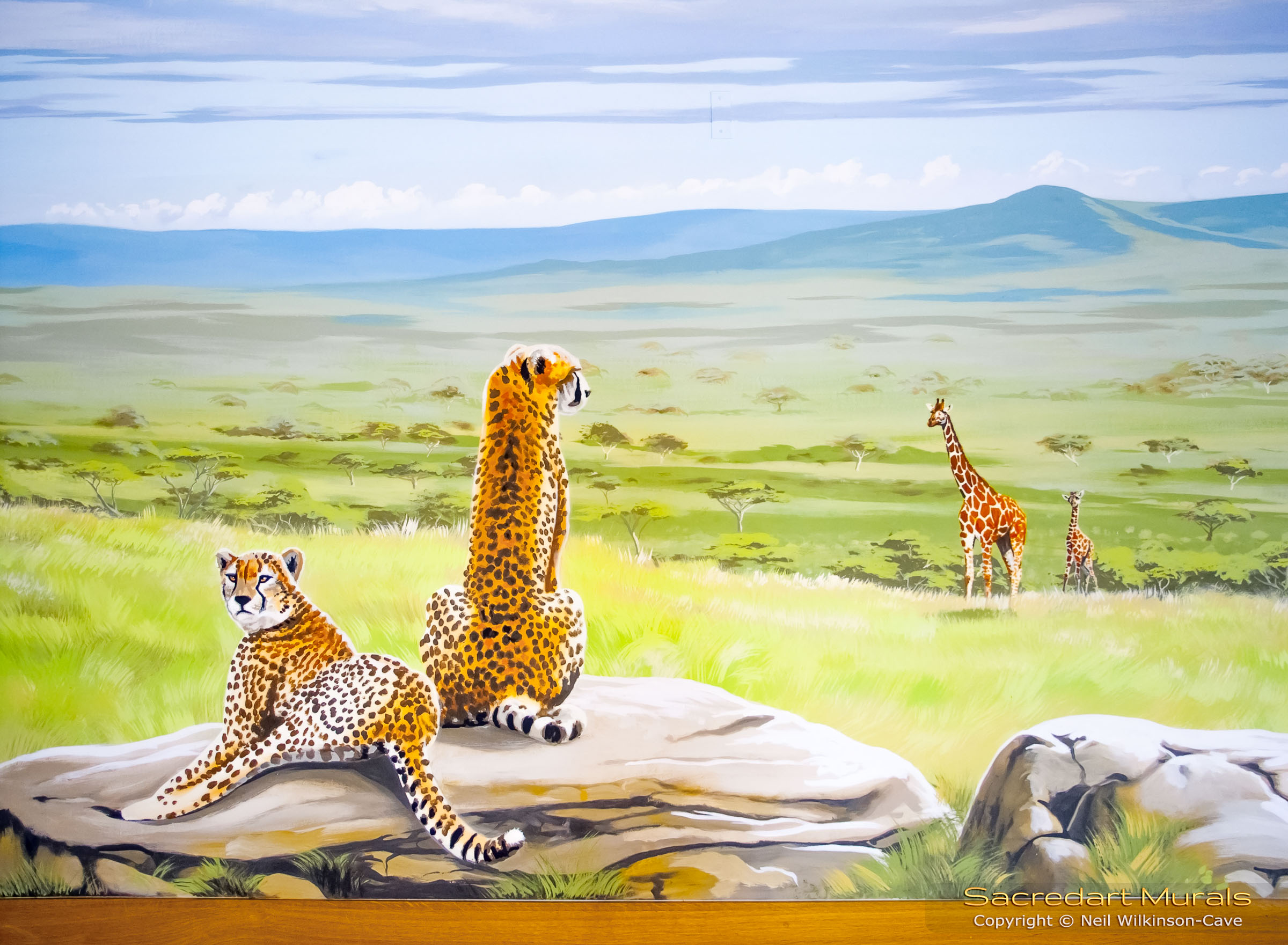 Cheetah on a rock in serengeti safari mural, with giraffes approaching up a steep slope, plains down below and hazy hills in the distance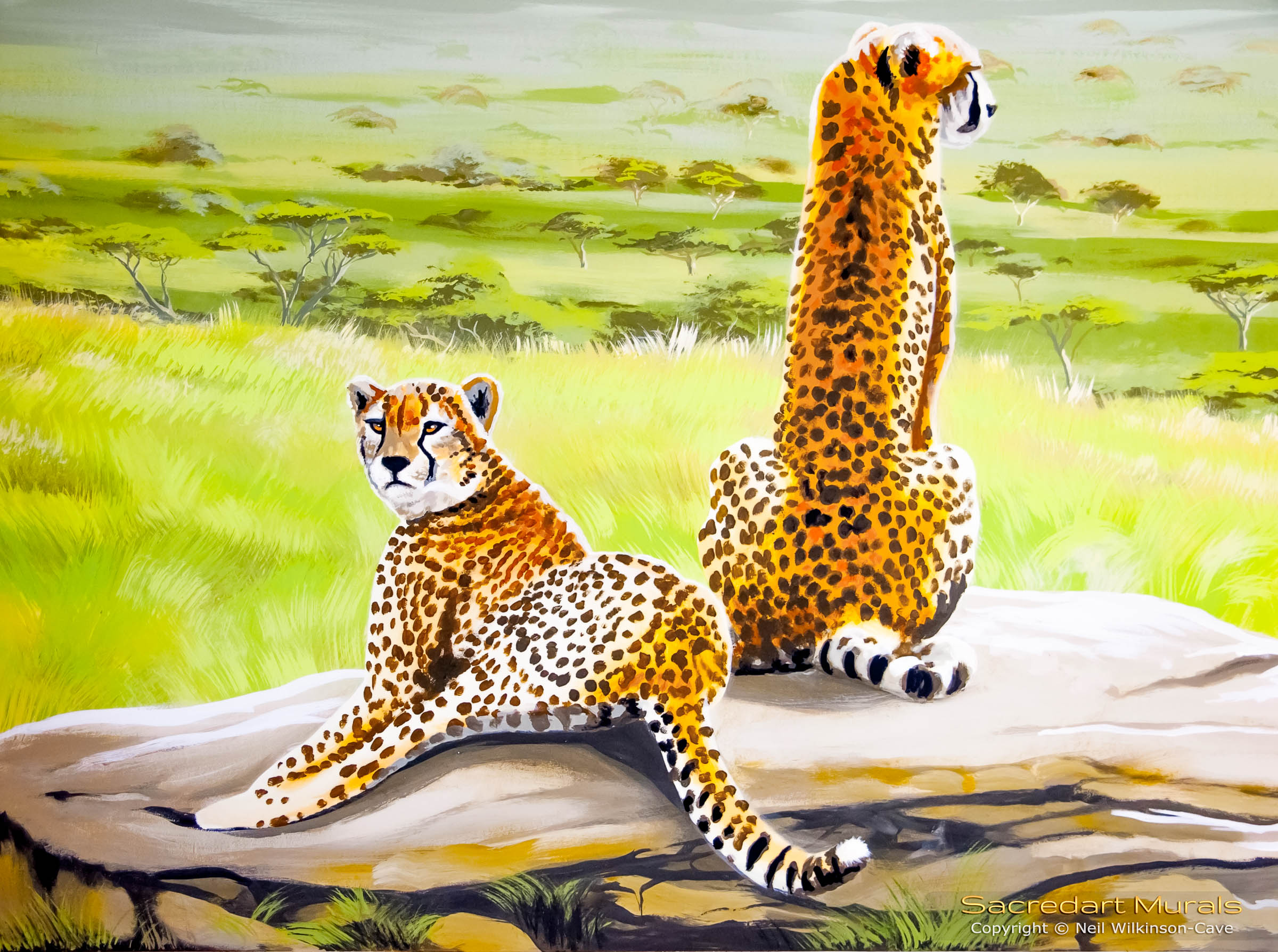 Cheetahs on a rock, one scans the serengeti plains below, while the other gets a good look at you!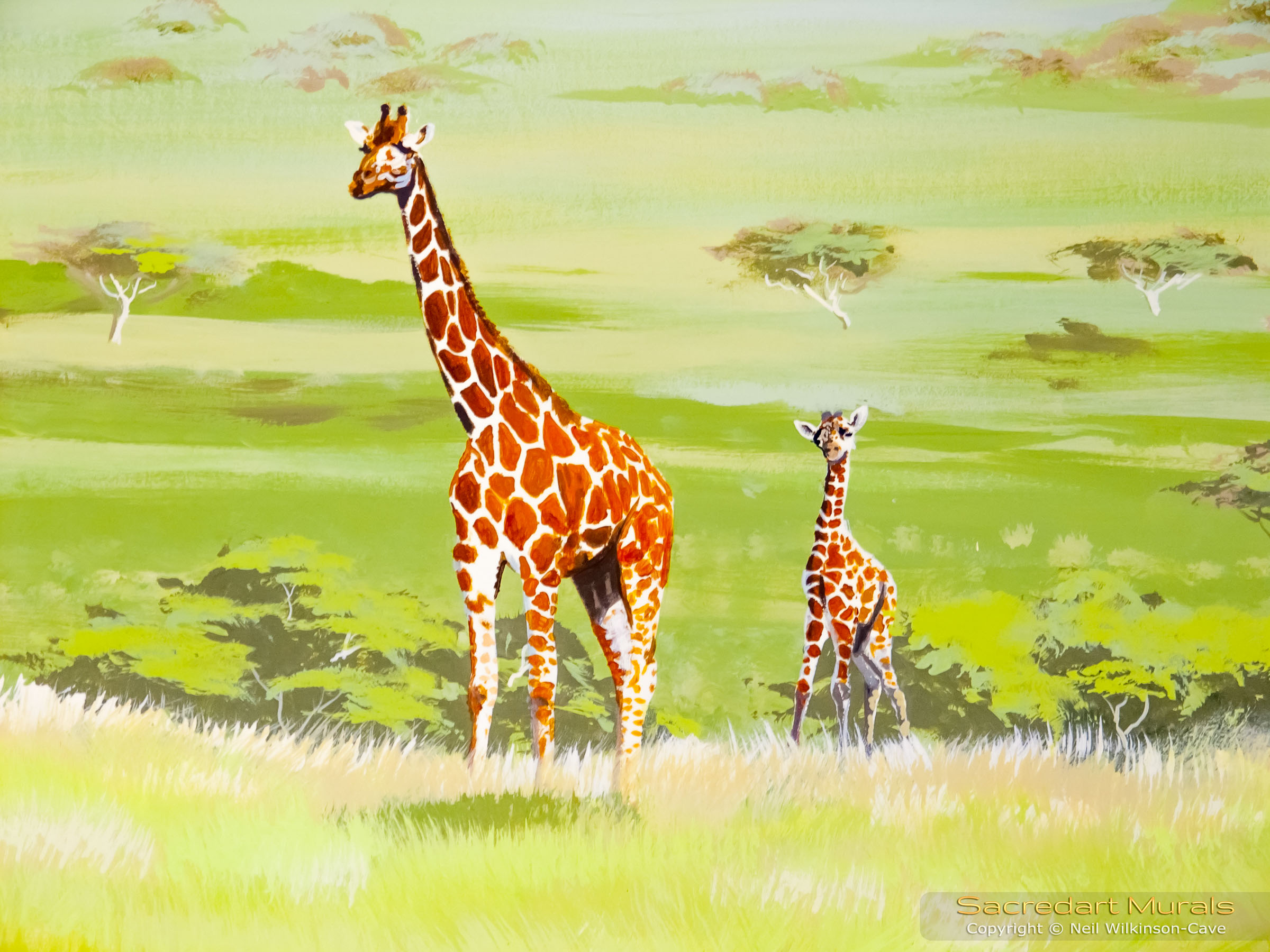 Mother and baby Giraffes detail (shown about actual size when viewed on a large desktop monitor)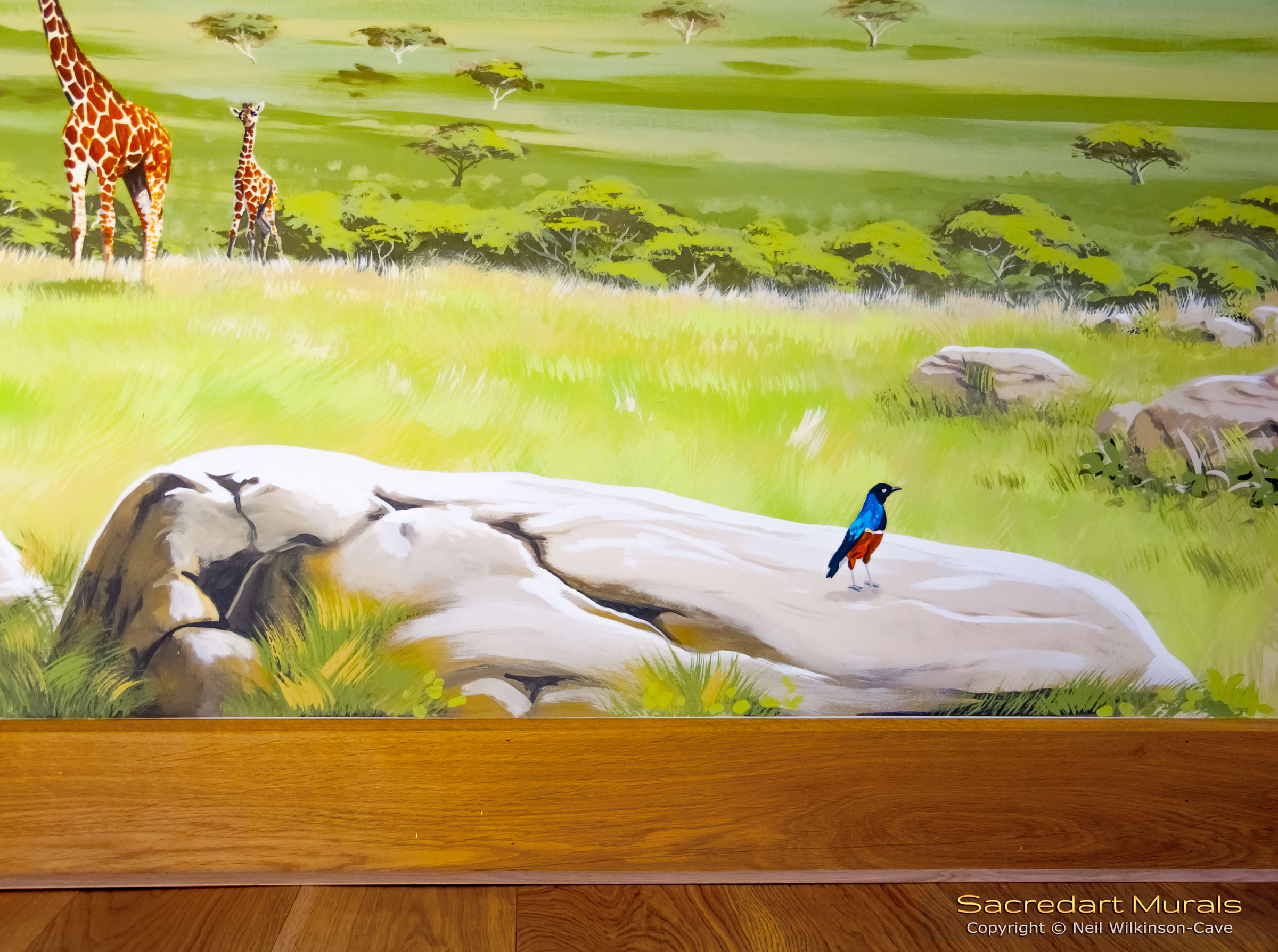 Safari Mural - Foreground rock and Serengeti Starling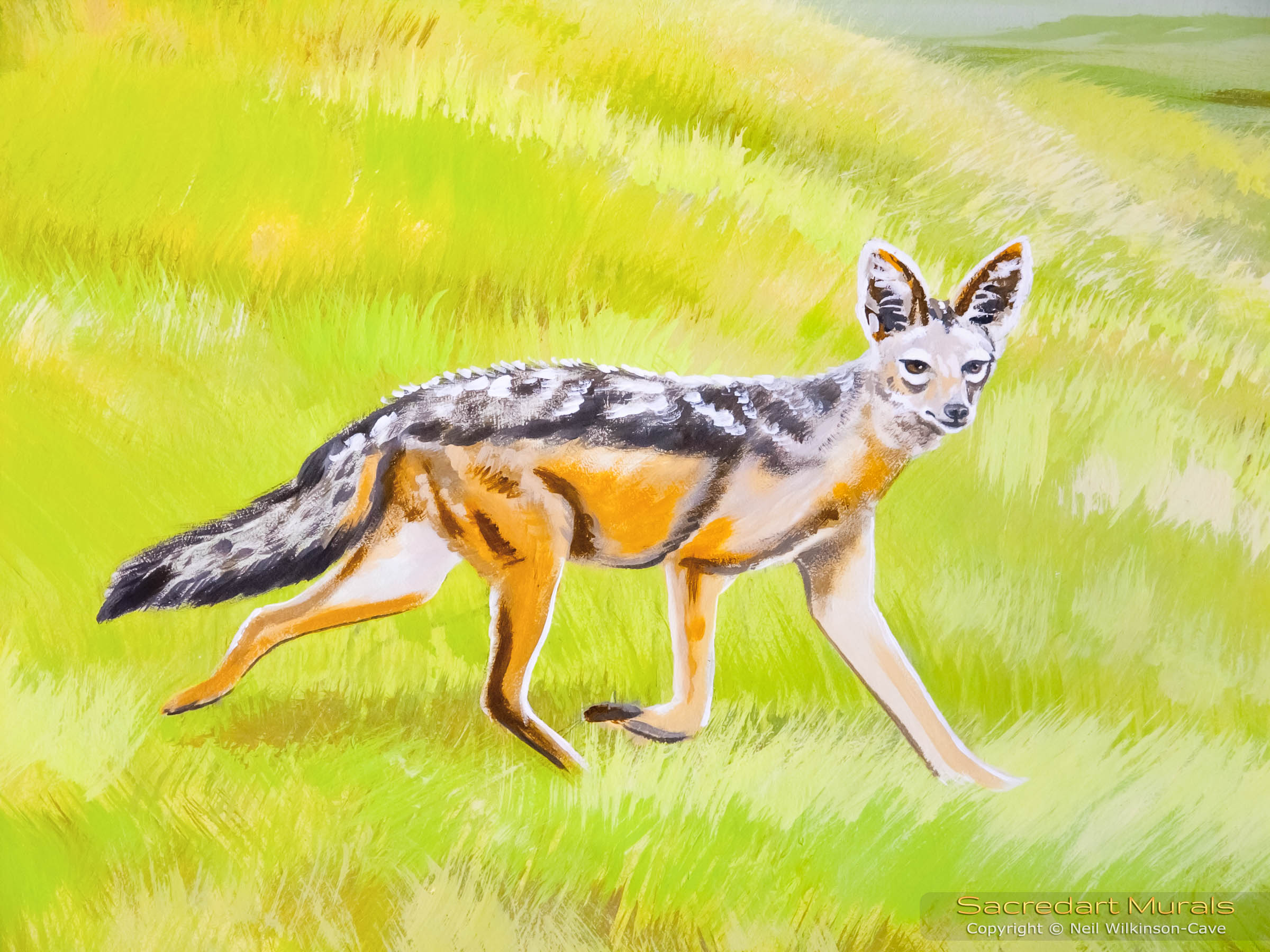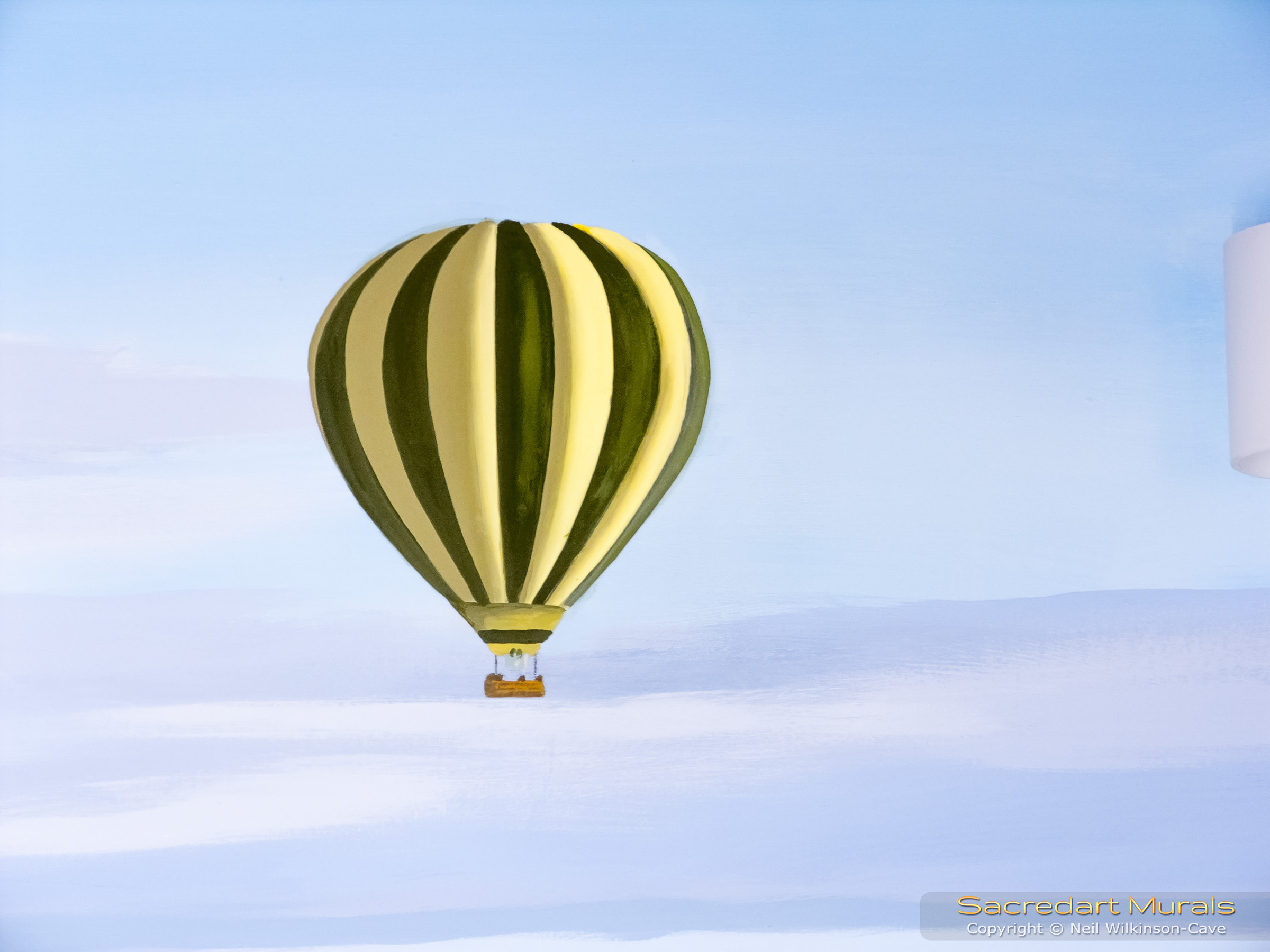 African safari mural, with hot air balloon drifting majestically across the sky, creating a serene link with the human world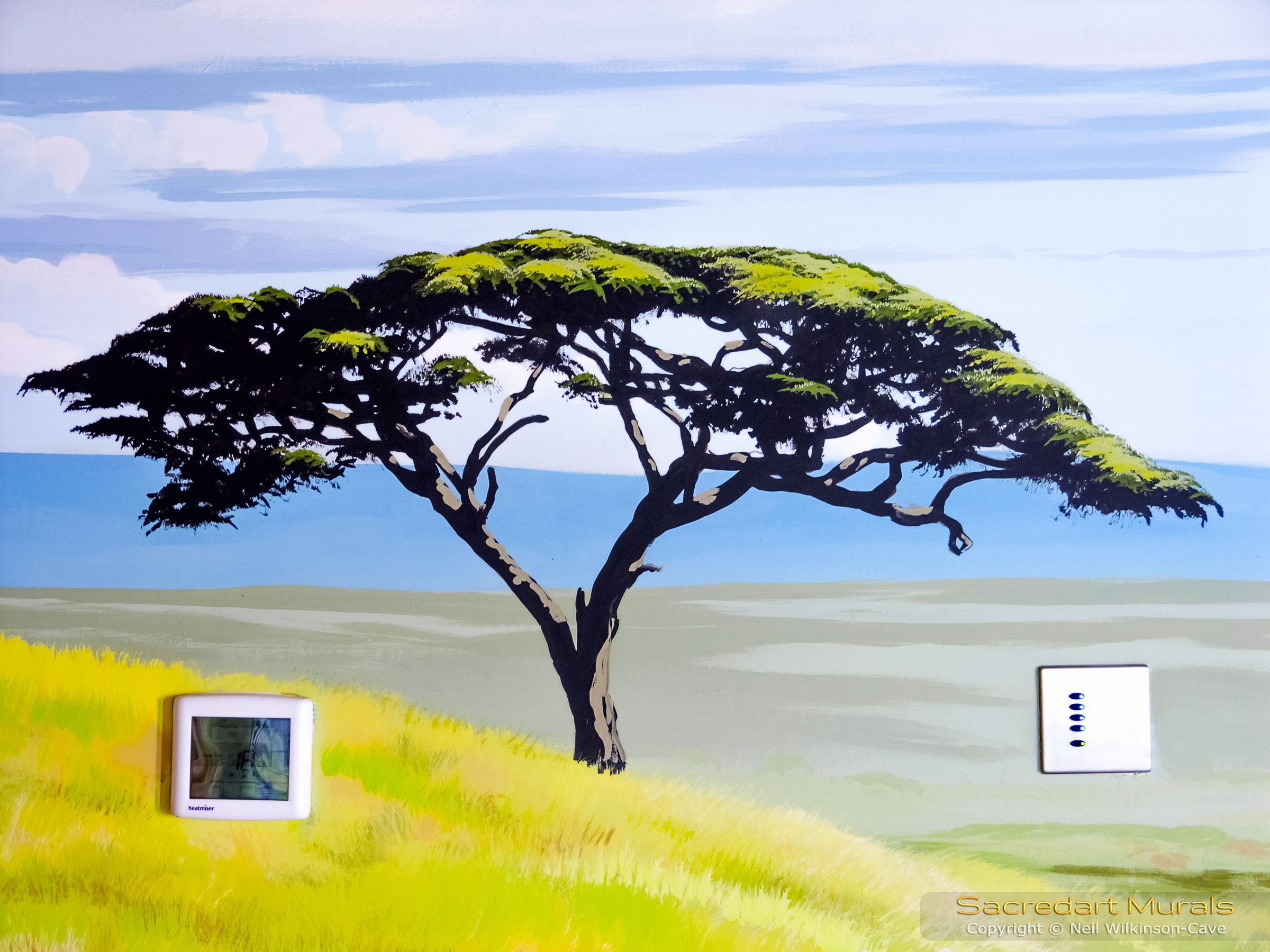 Acacia Tree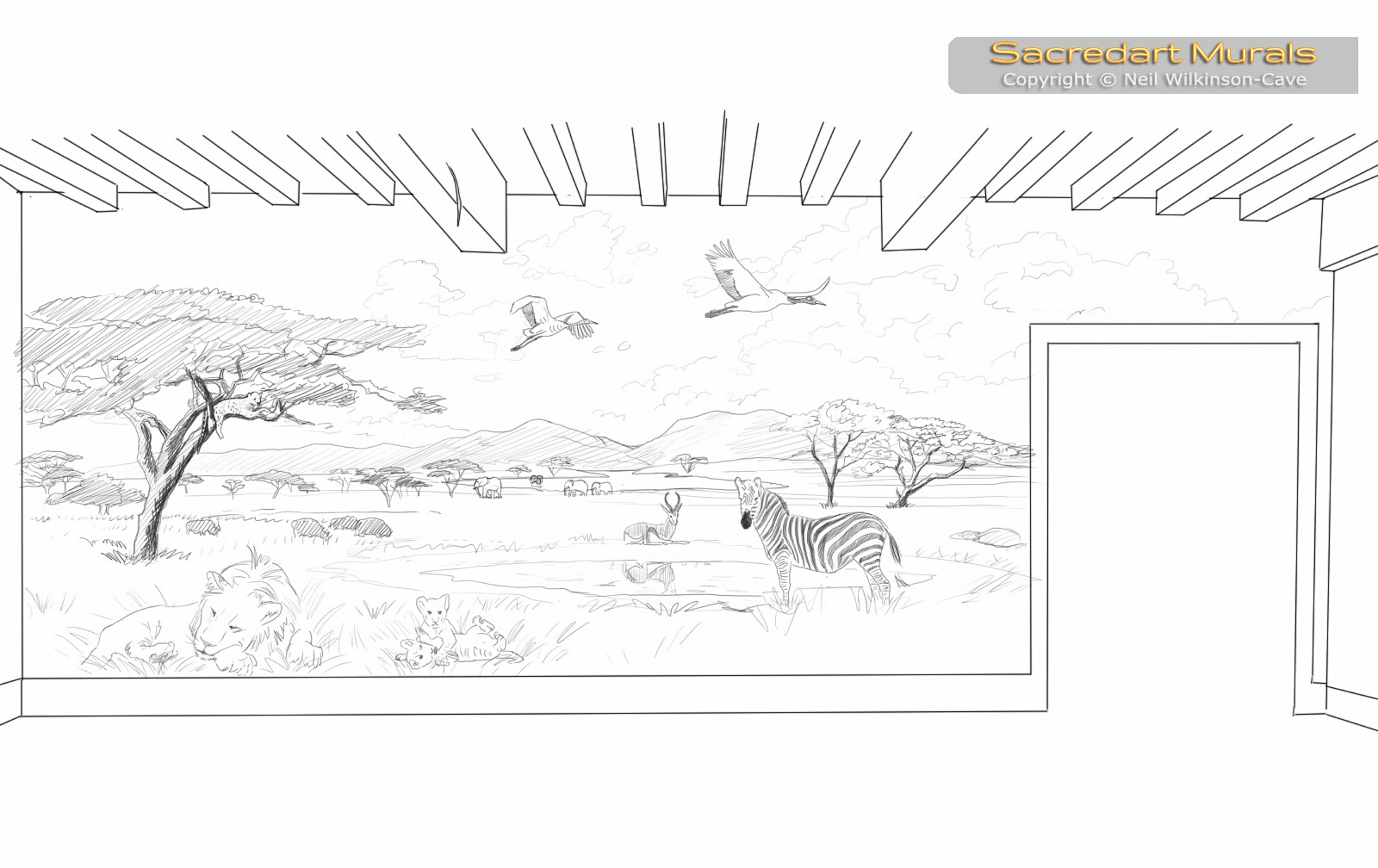 This image shows the drawing of the left wall that was originally sent to the clients for approval...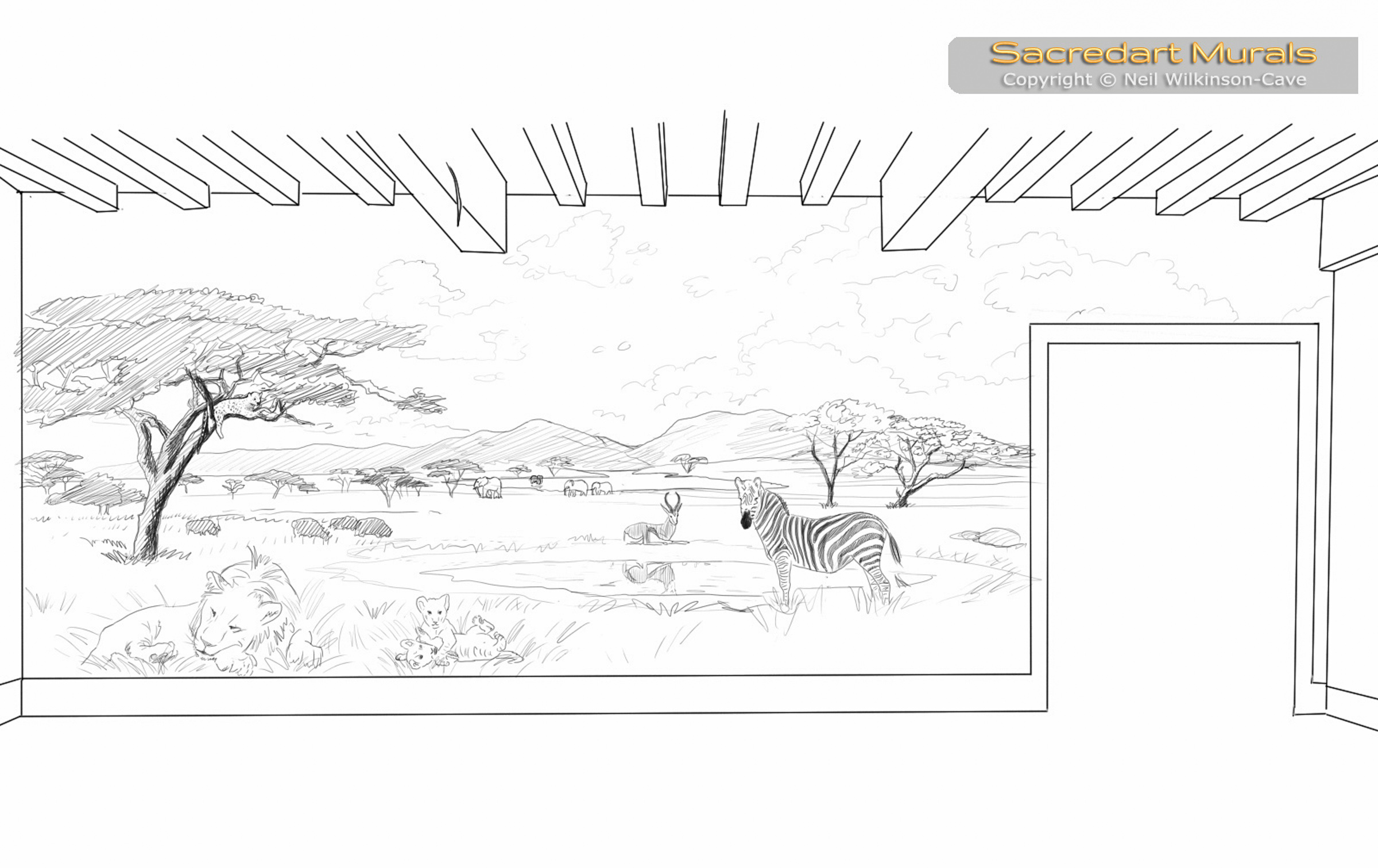 ...and this small change was asked for, to not include the big birds.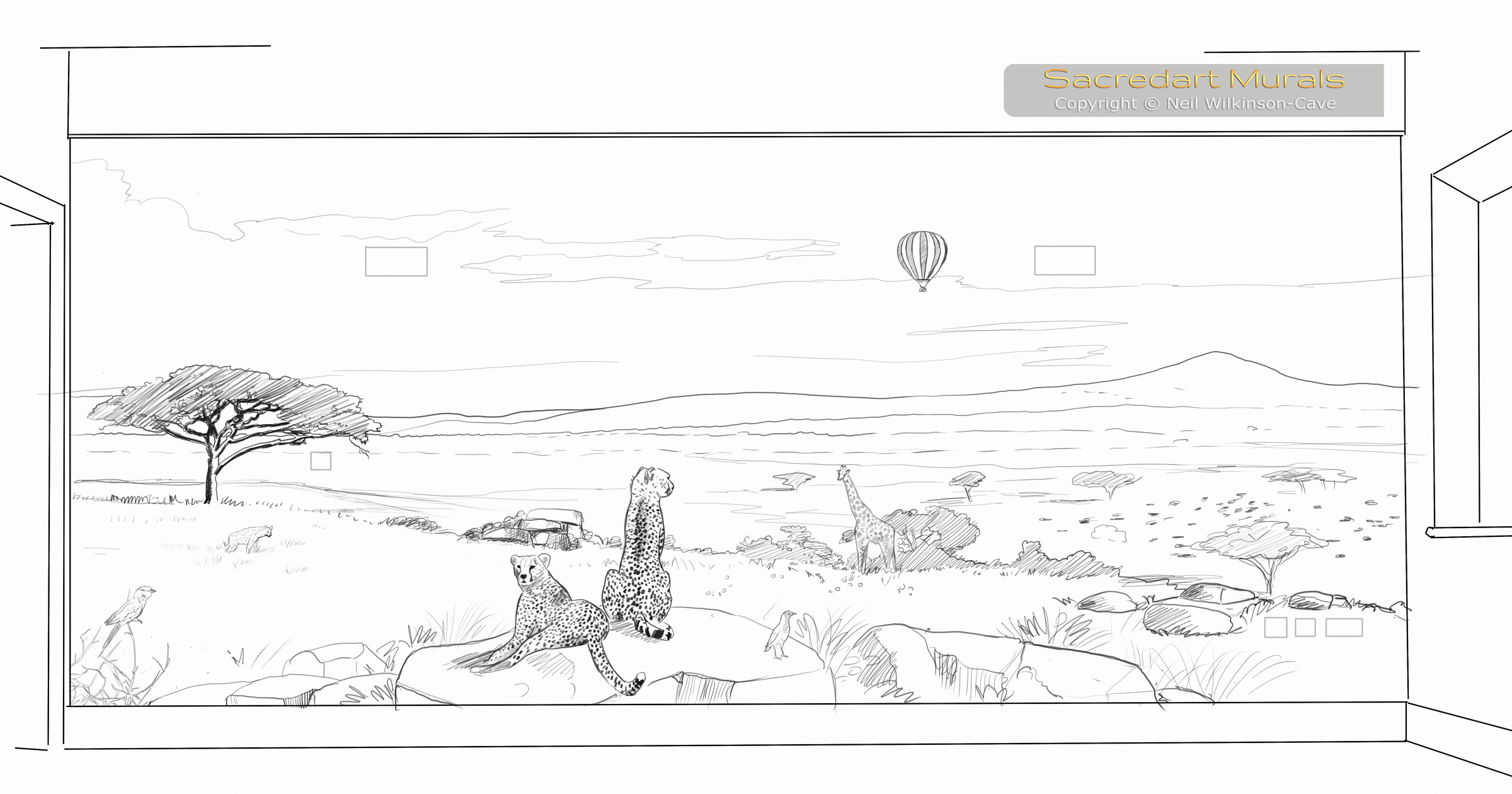 The sketch for the right hand wall.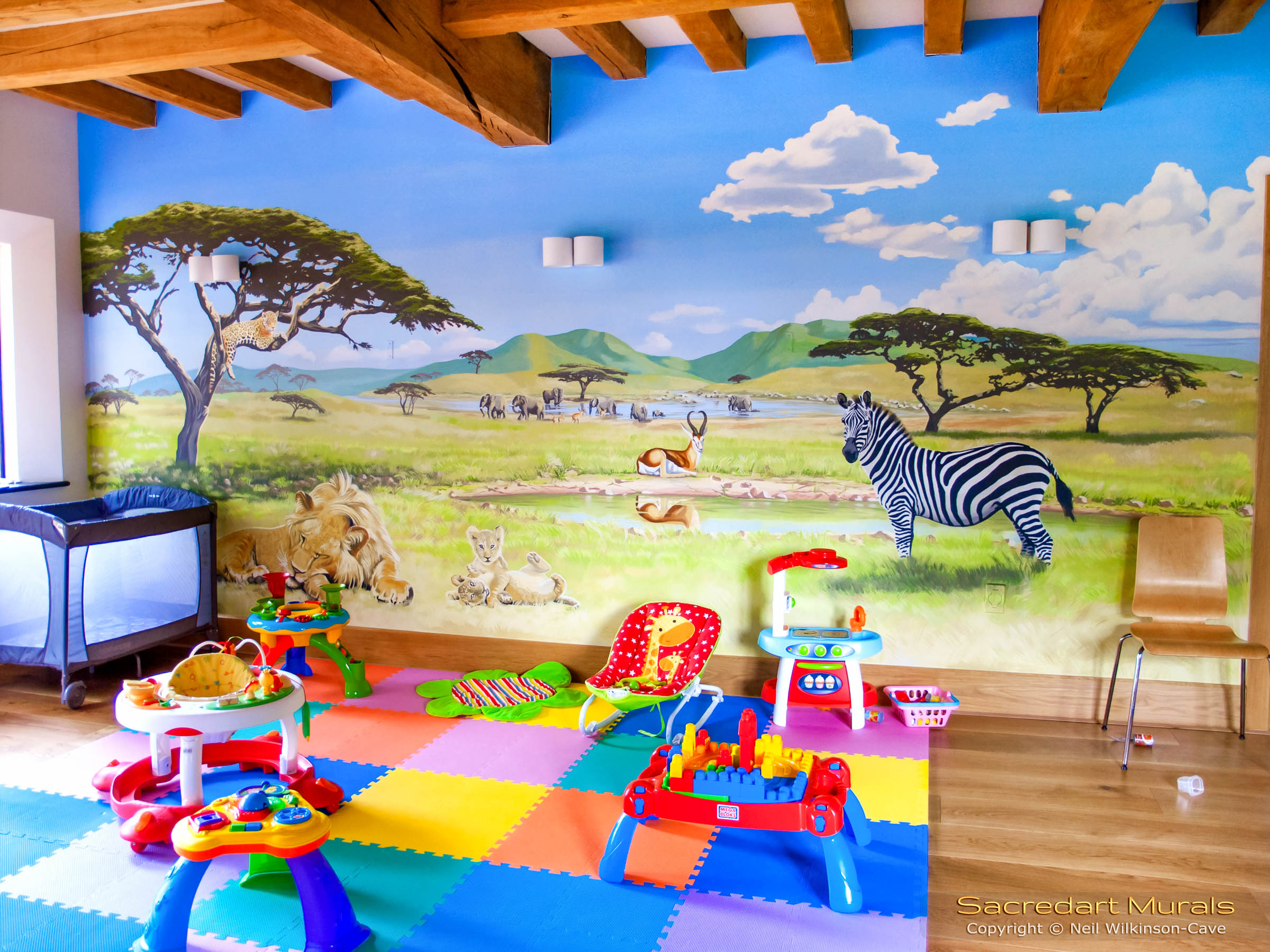 More Toys!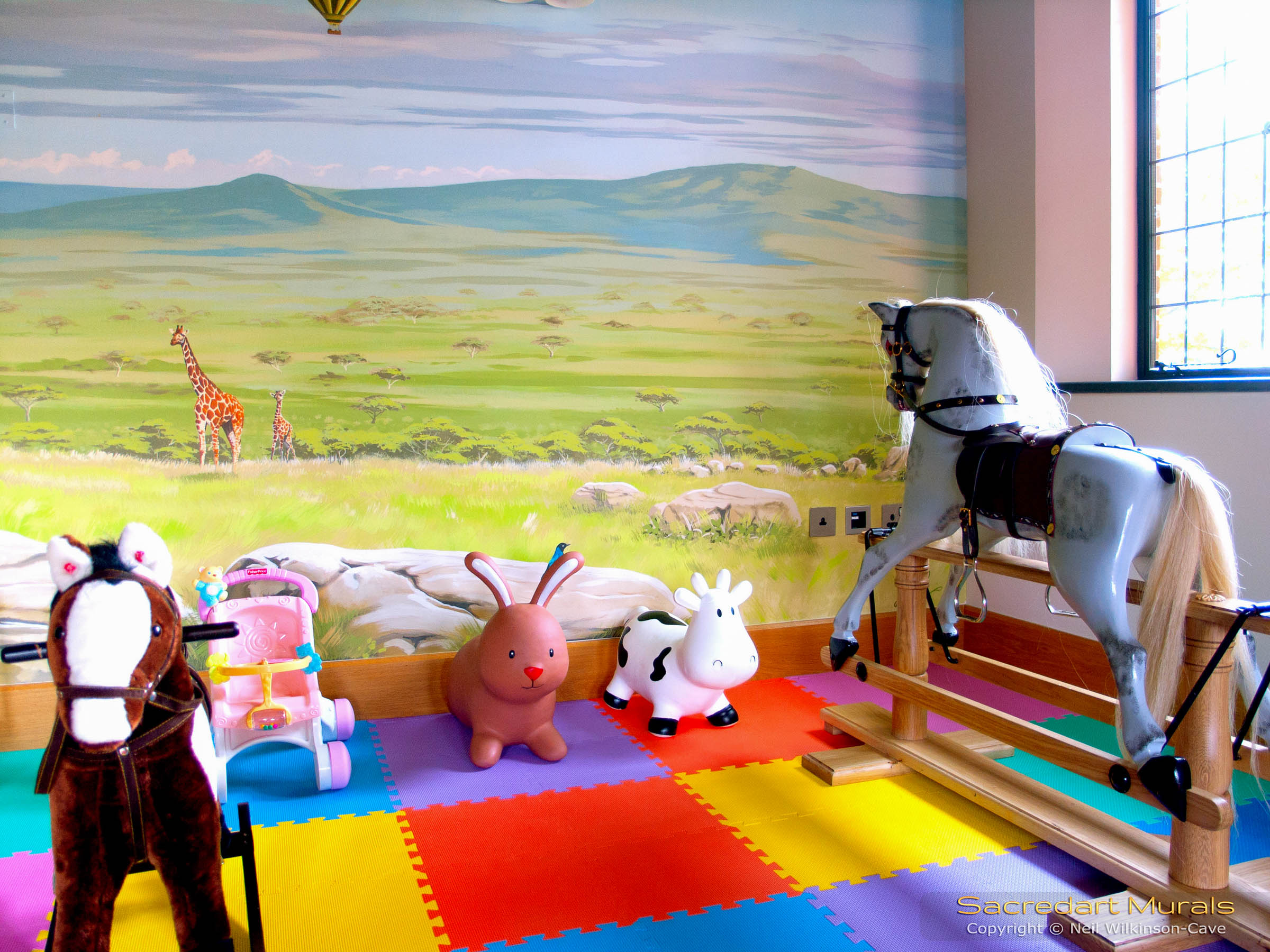 Classic toys old and new living in harmony in their environment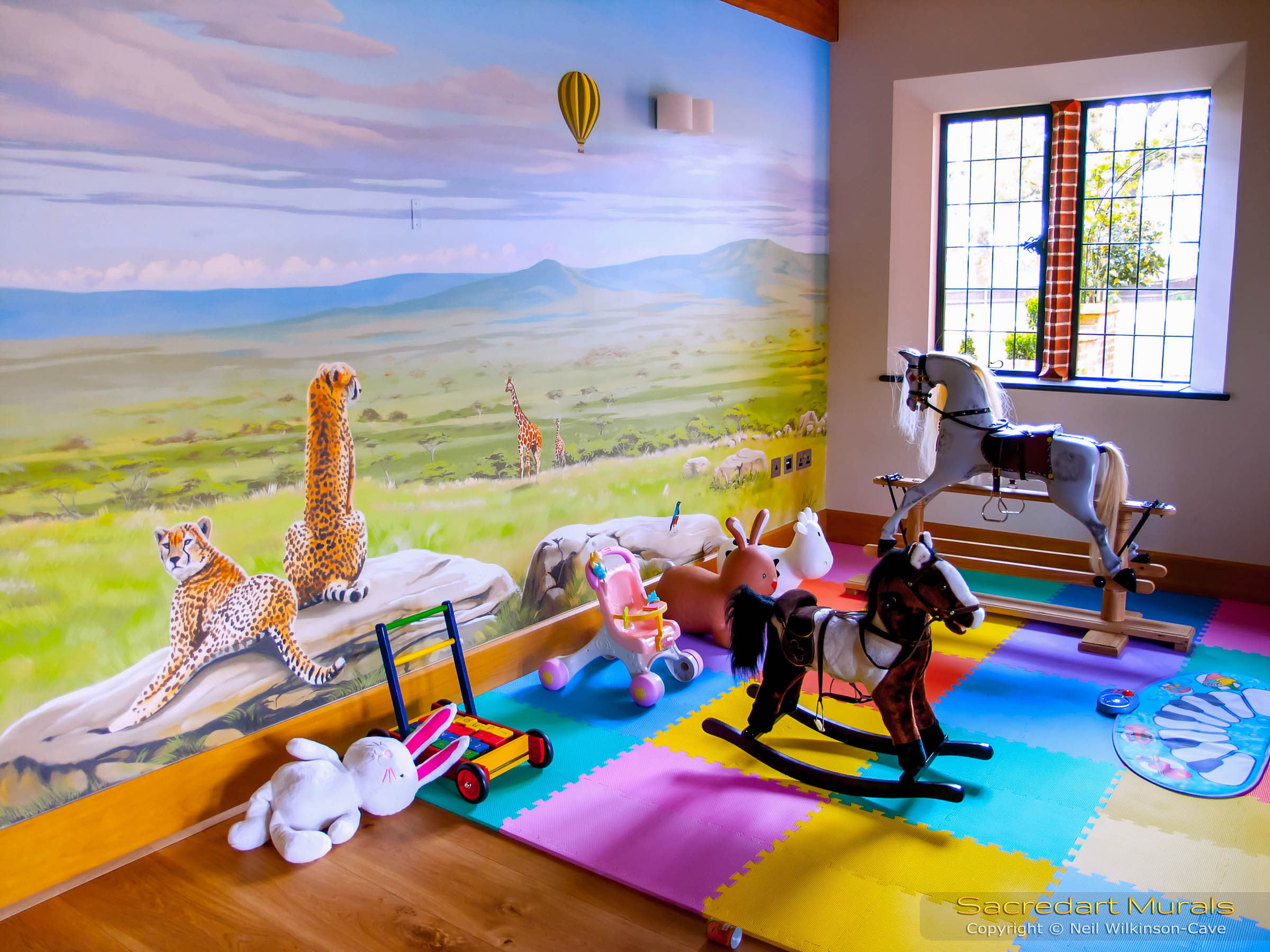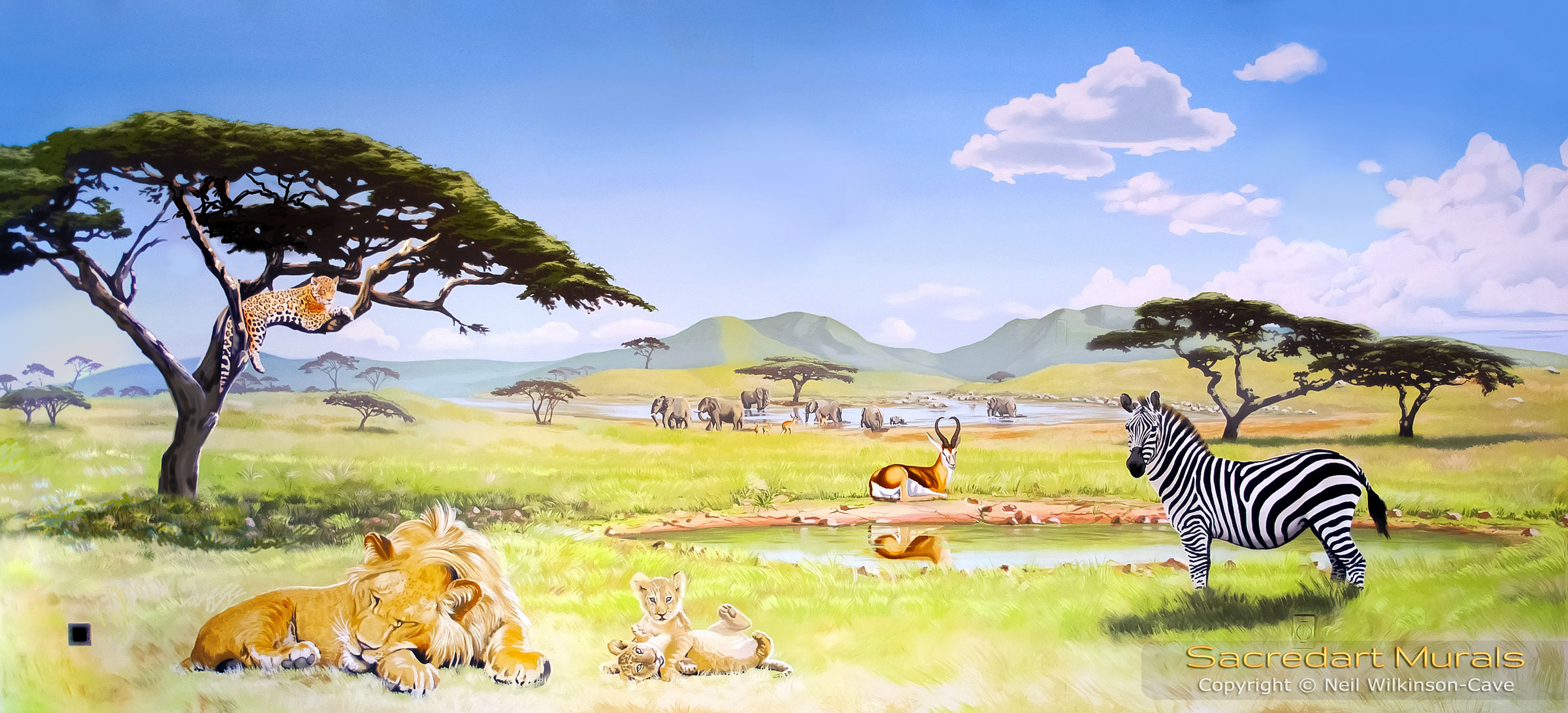 Interesting last photo has been photoshopped to see how the mural looks without the wall lamps and wooden beams - Just for fun!
A little more info about this mural:
Painted this sweeping Safari Mural in the playroom of a fantastic newly constructed house, built in a classic wooden beamed style. The idea was to create a stimulating yet calming environment with a design that was suitable for all ages and so last a whole childhood.
This mural was painted by hand, directly on to two large walls of a playroom.

Date - April 2013
Location - Woodham Walter, Essex, UK

Just for interest...

I had a play in Photoshop and the last photo above shows how the mural would look without the wall lamps, or the wooden beams

Cost...£

Ask here about a quote

for similar hand-painted work