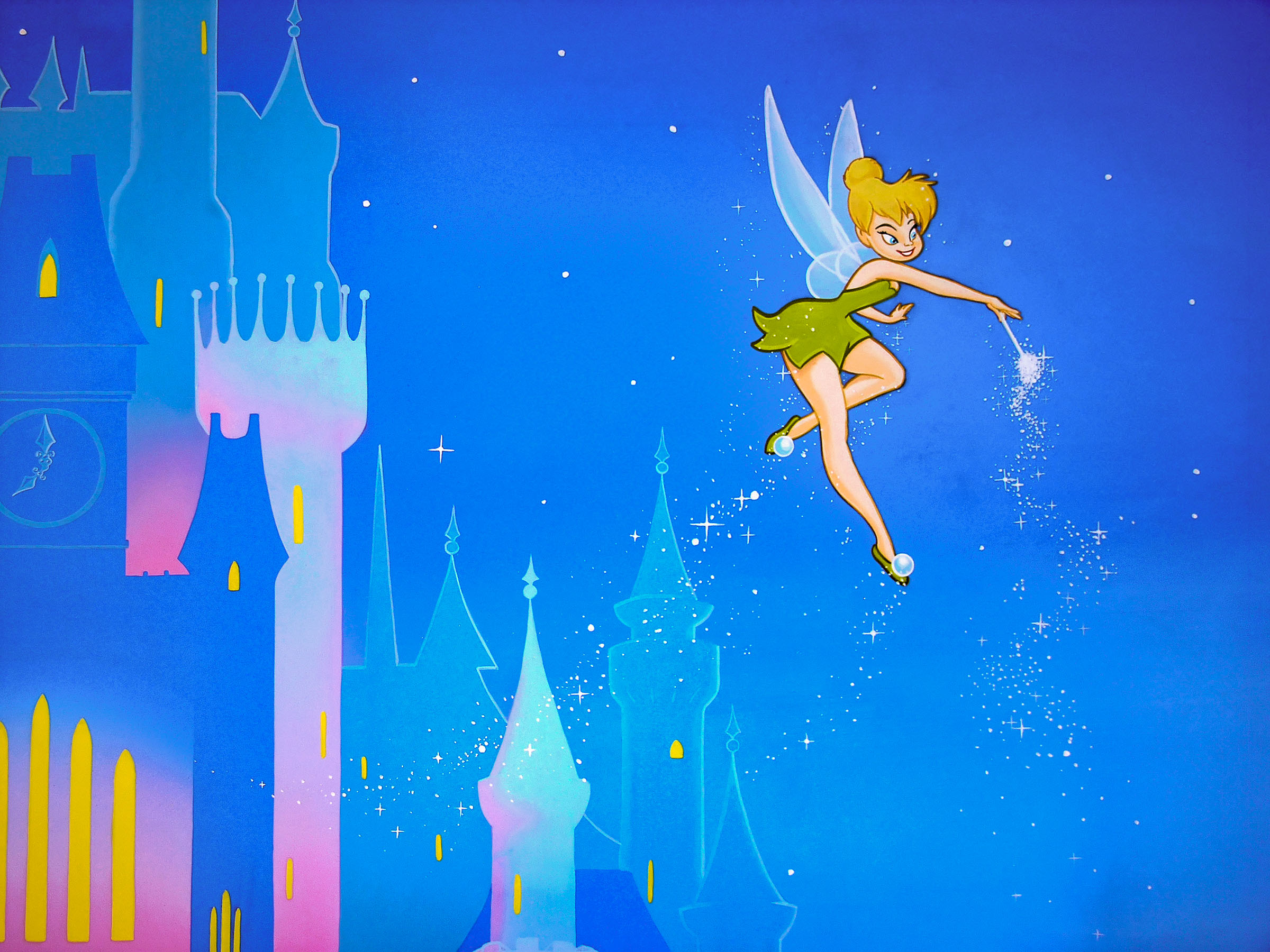 Peter Pan bedroom mural with Tinkerbell sprinkling fairy dust in front of turquoise blue disney style castle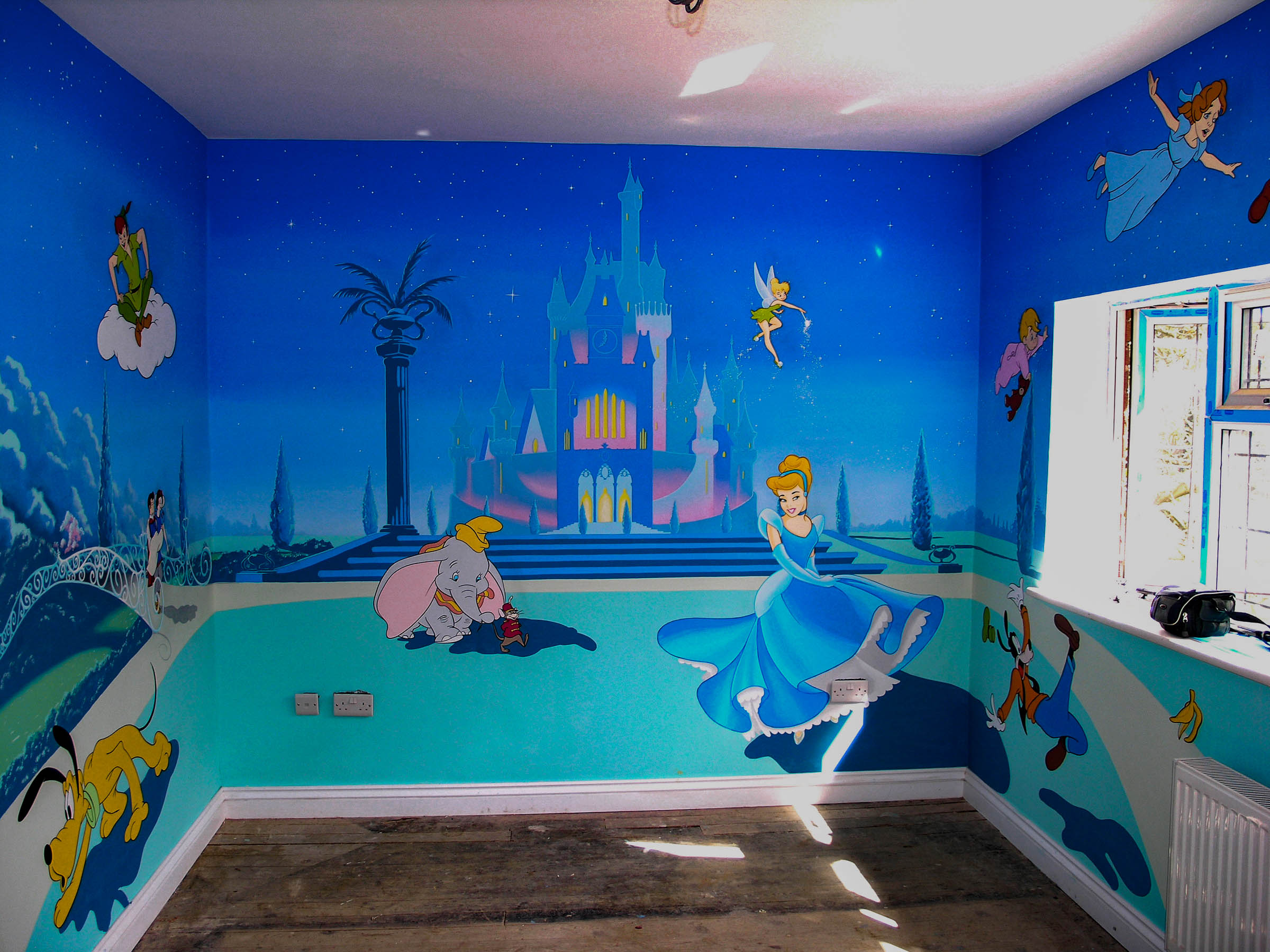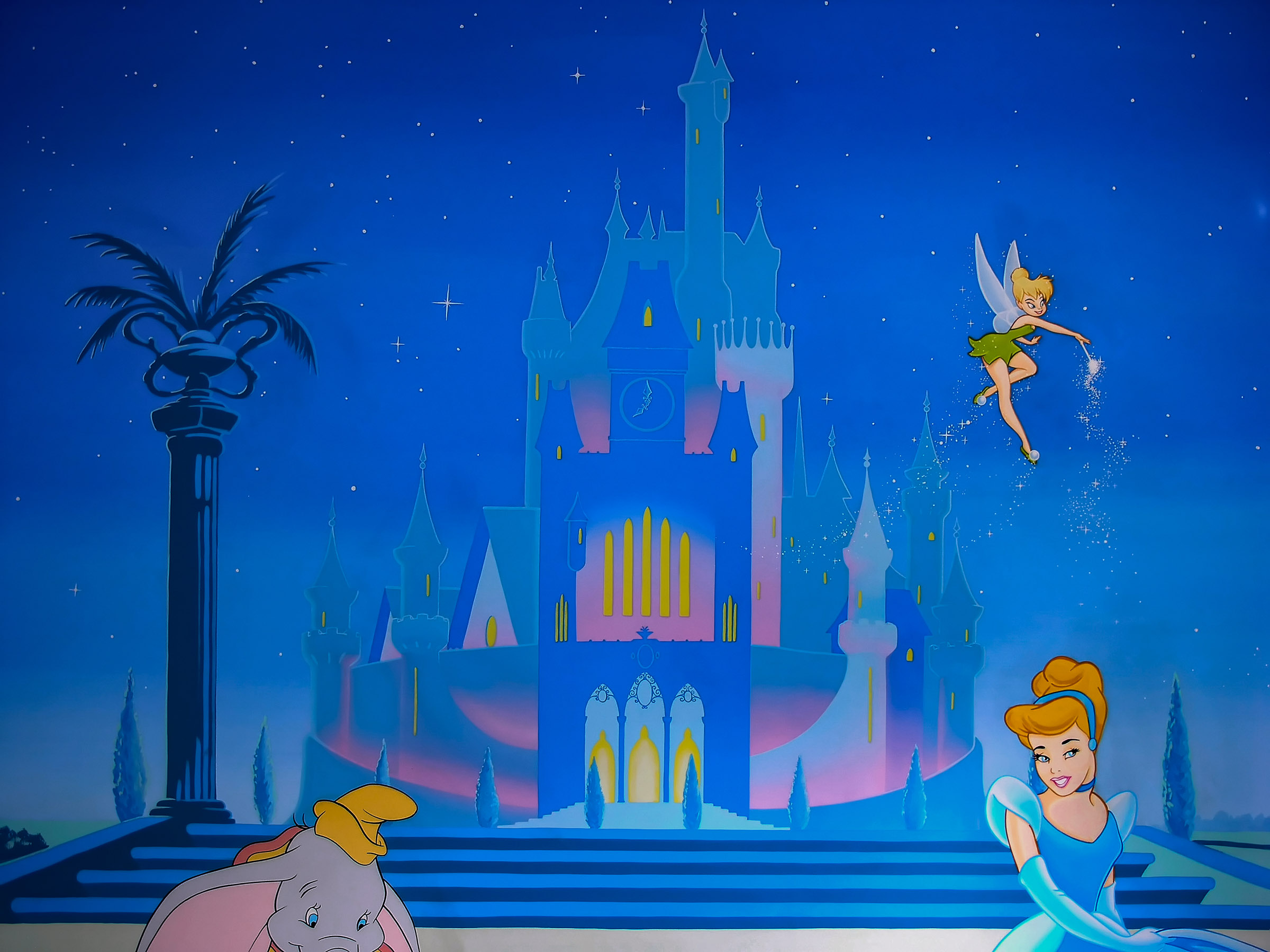 princess murals mural Cinderella Disney Princess Castle with Tinkerbell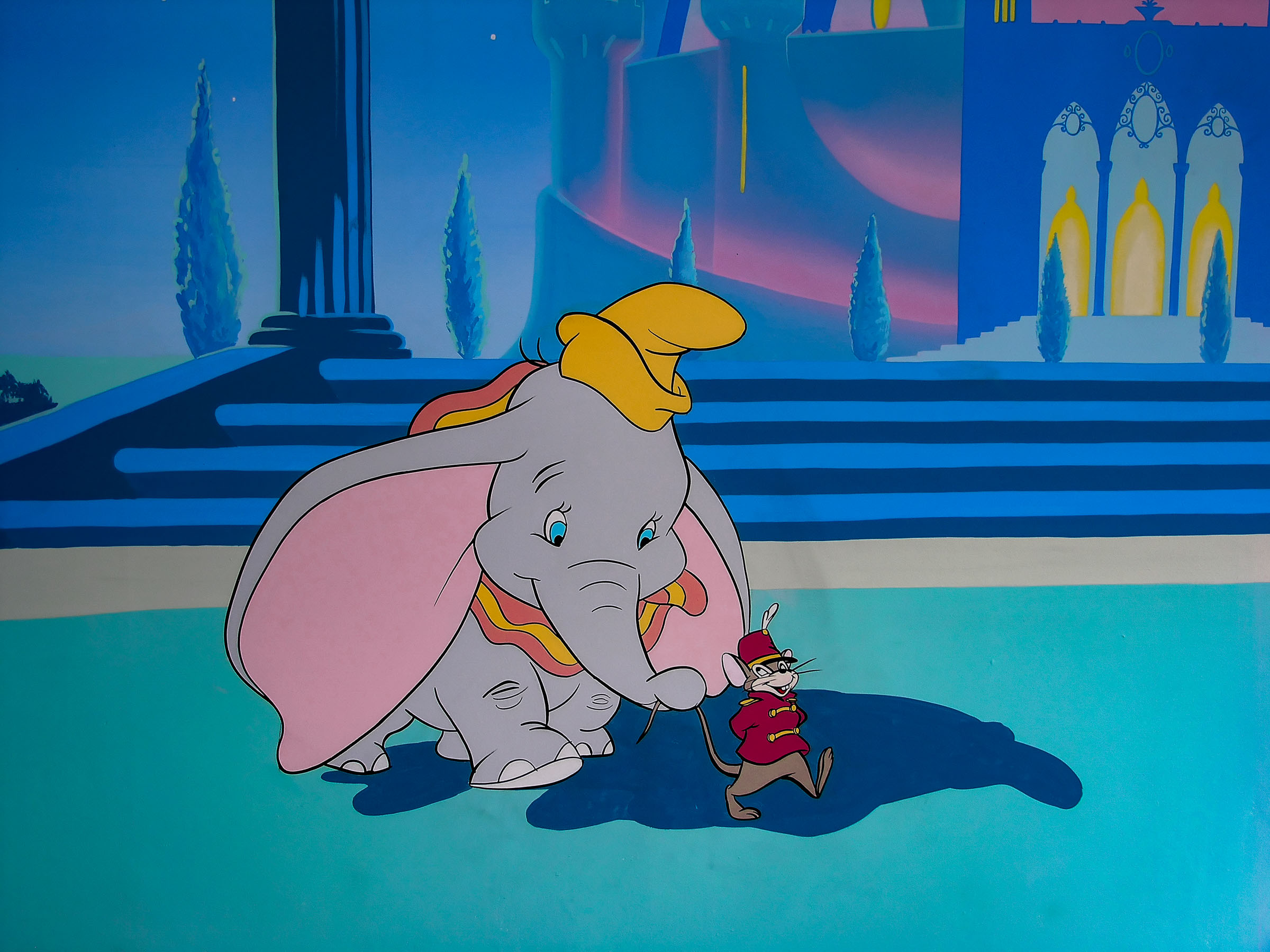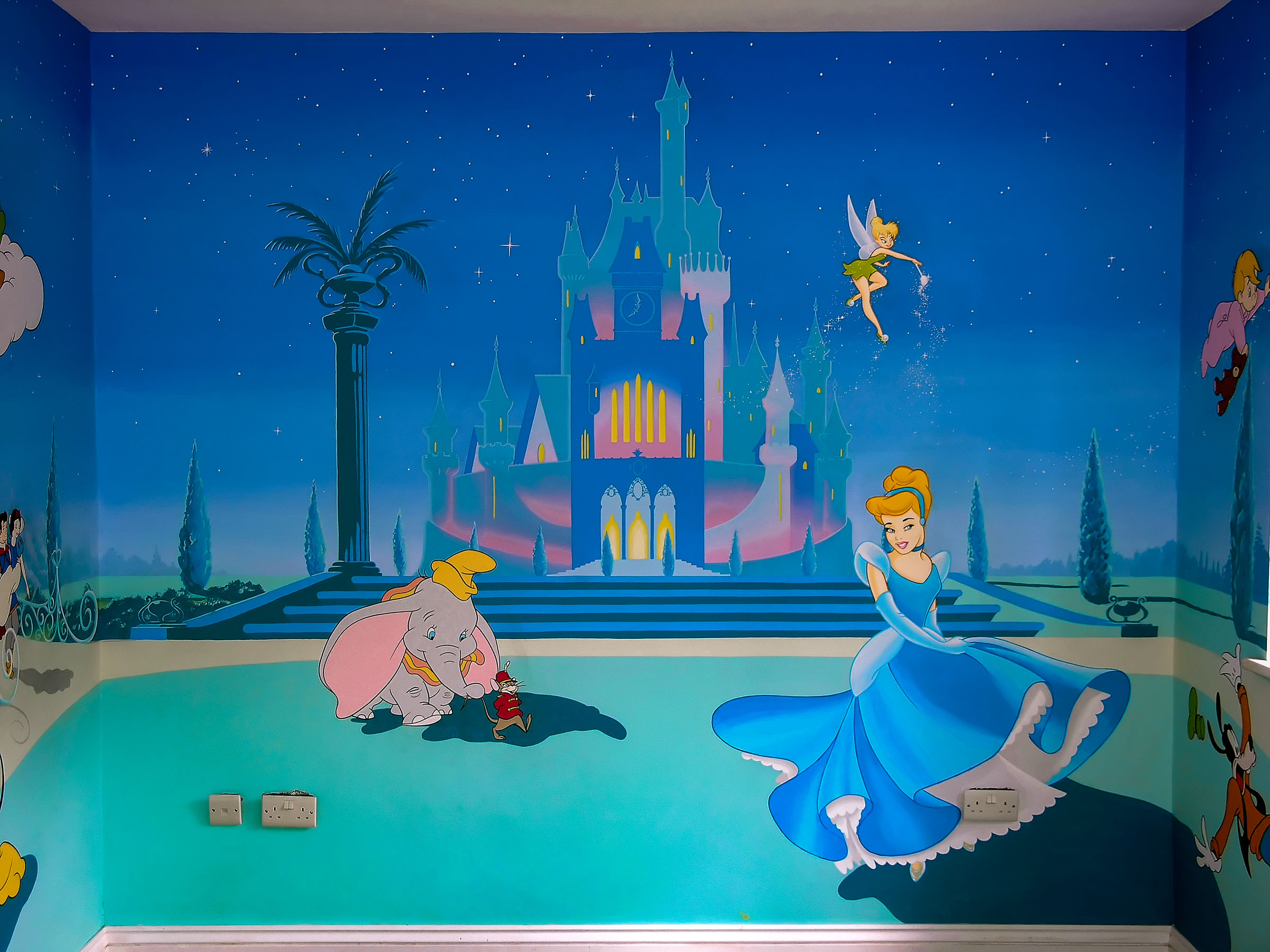 Disney Mural (feature wall) with Princess Castle, Dumbo, Cinderella and Tinkerbell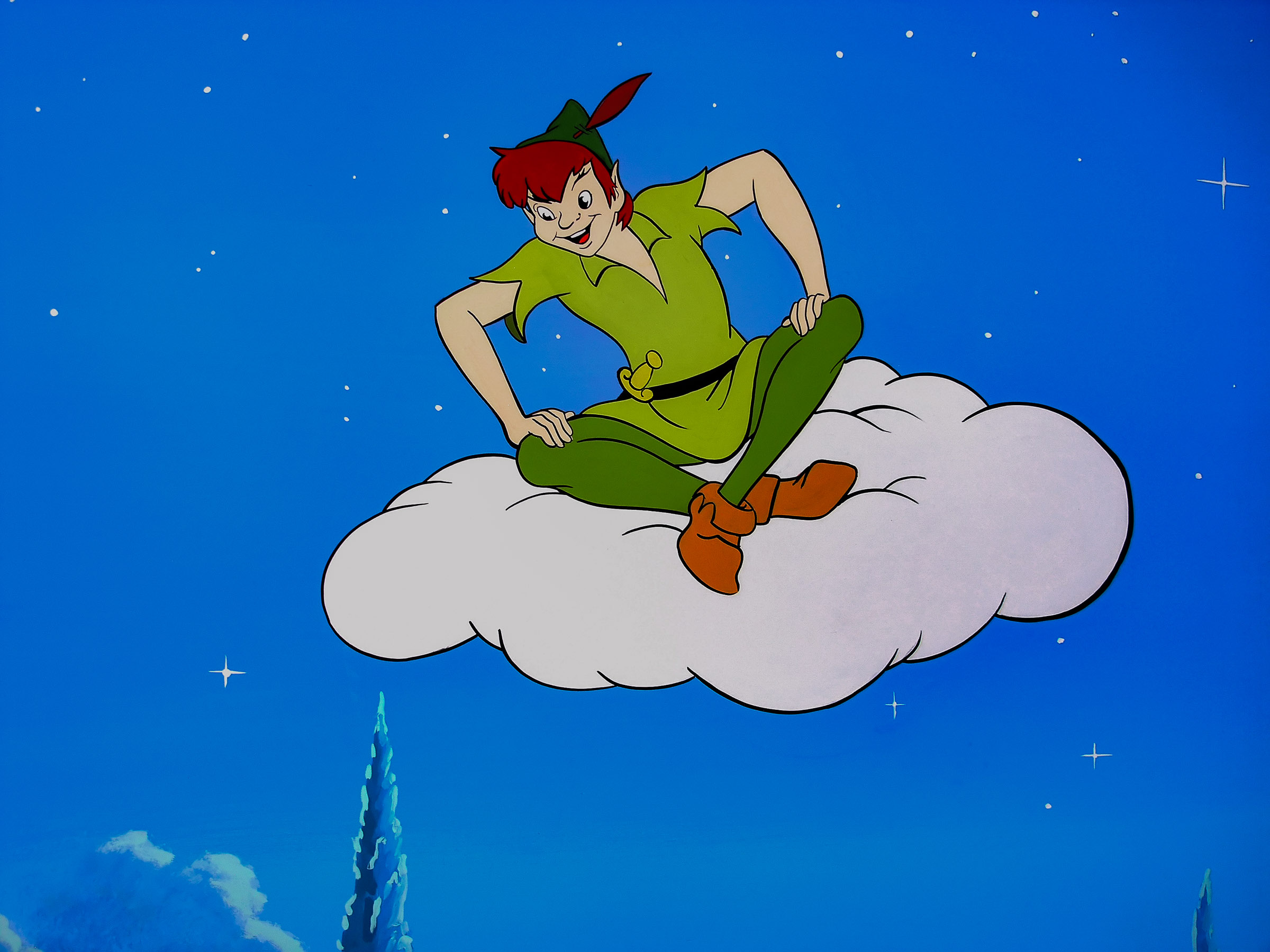 Peter Pan looks down from his floating cloud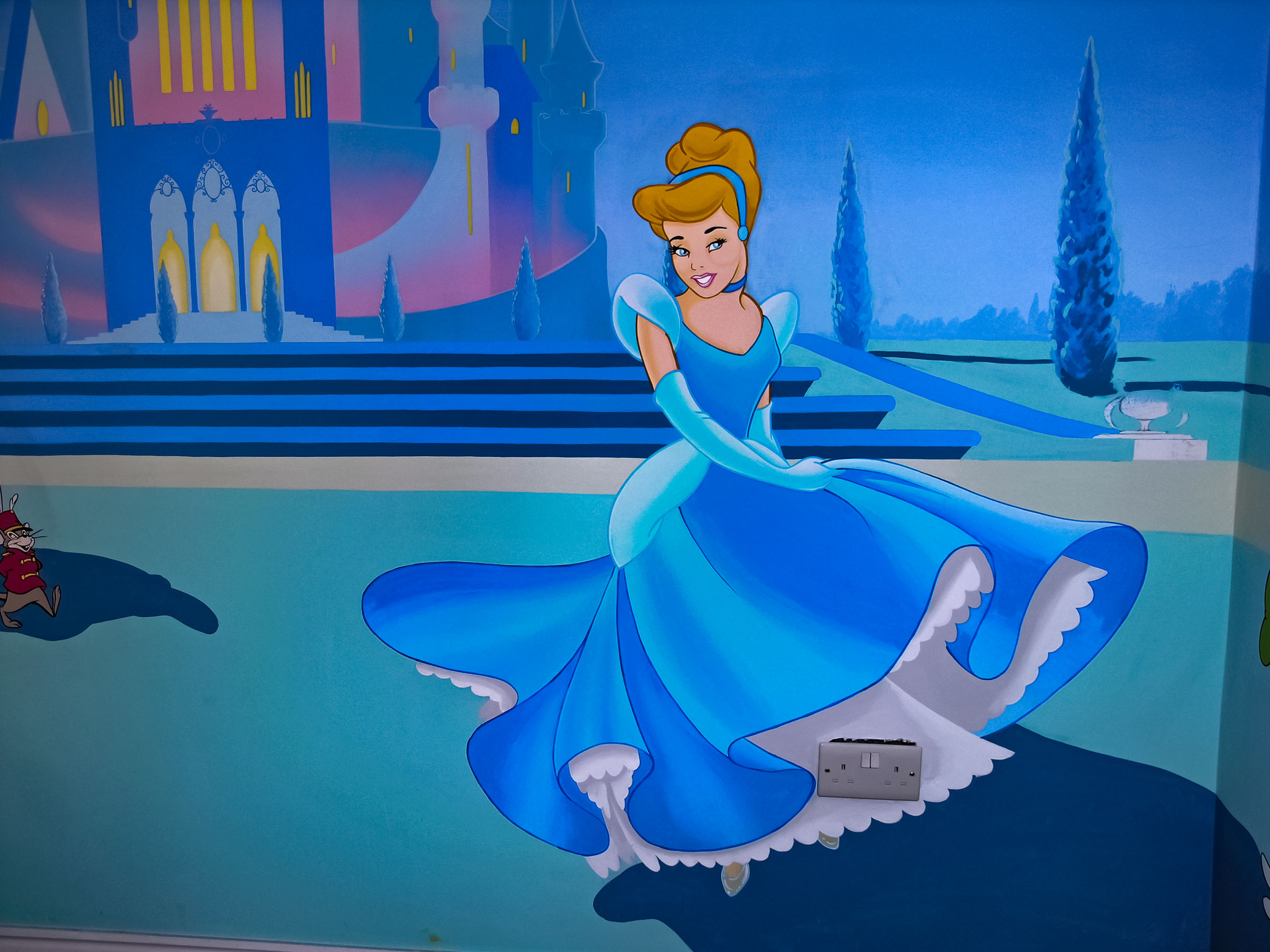 Cinderella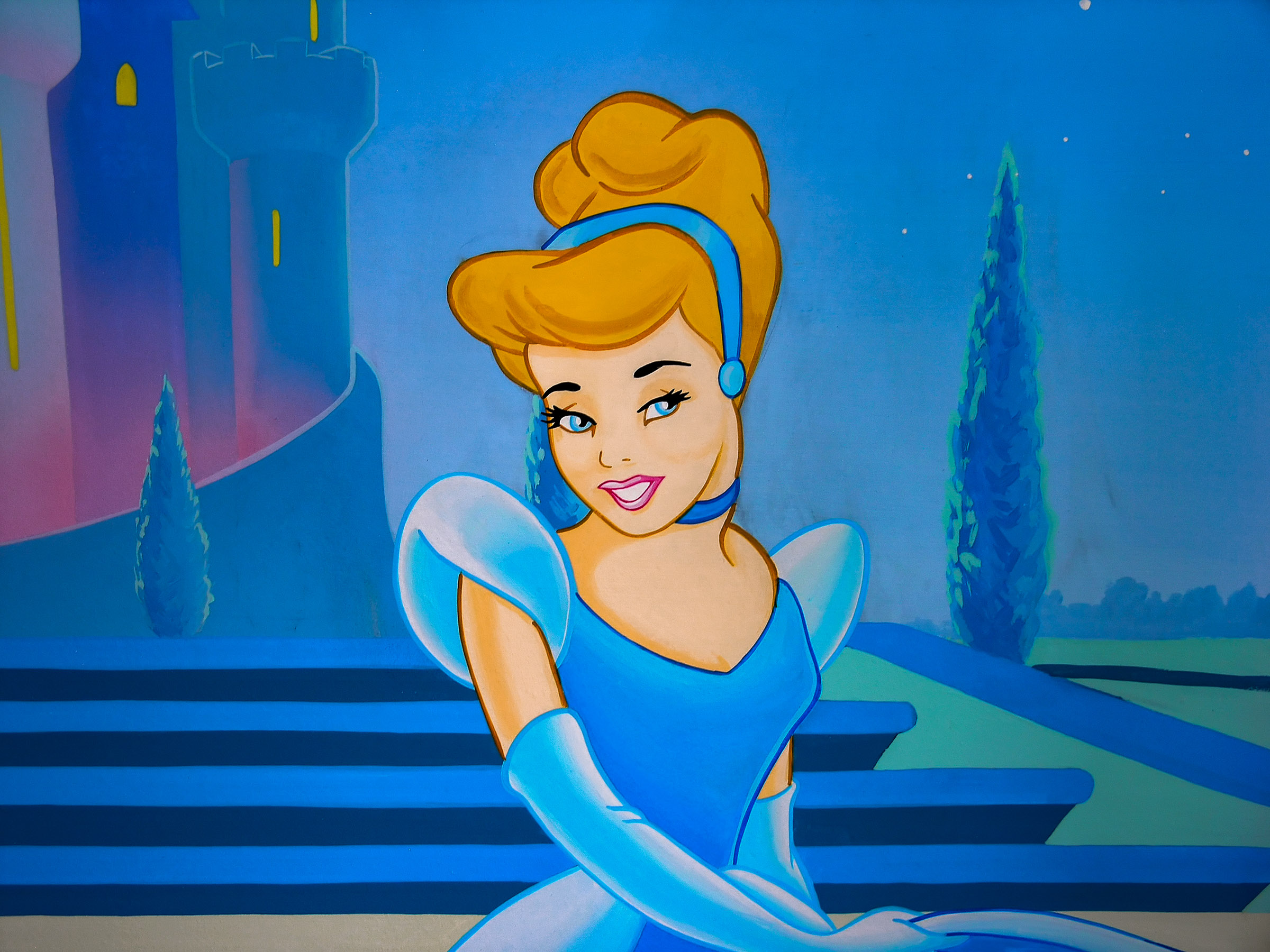 Cinderella- just lovely - Showing more of the room now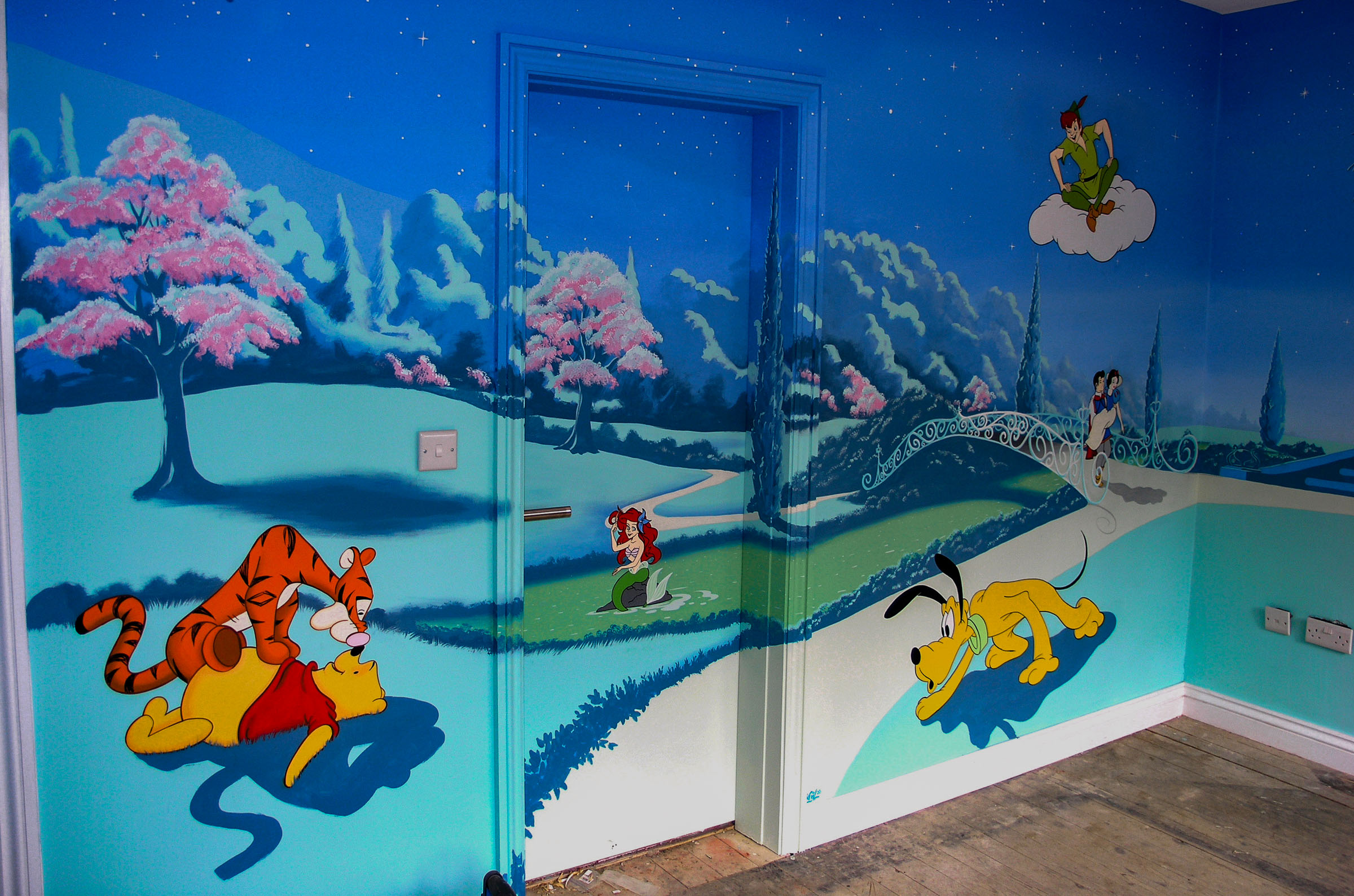 Left wall with painted door to en suite bathroom, with Pluto, Winnie the Pooh, Tigger, the Little Mermaid, and Peter Pan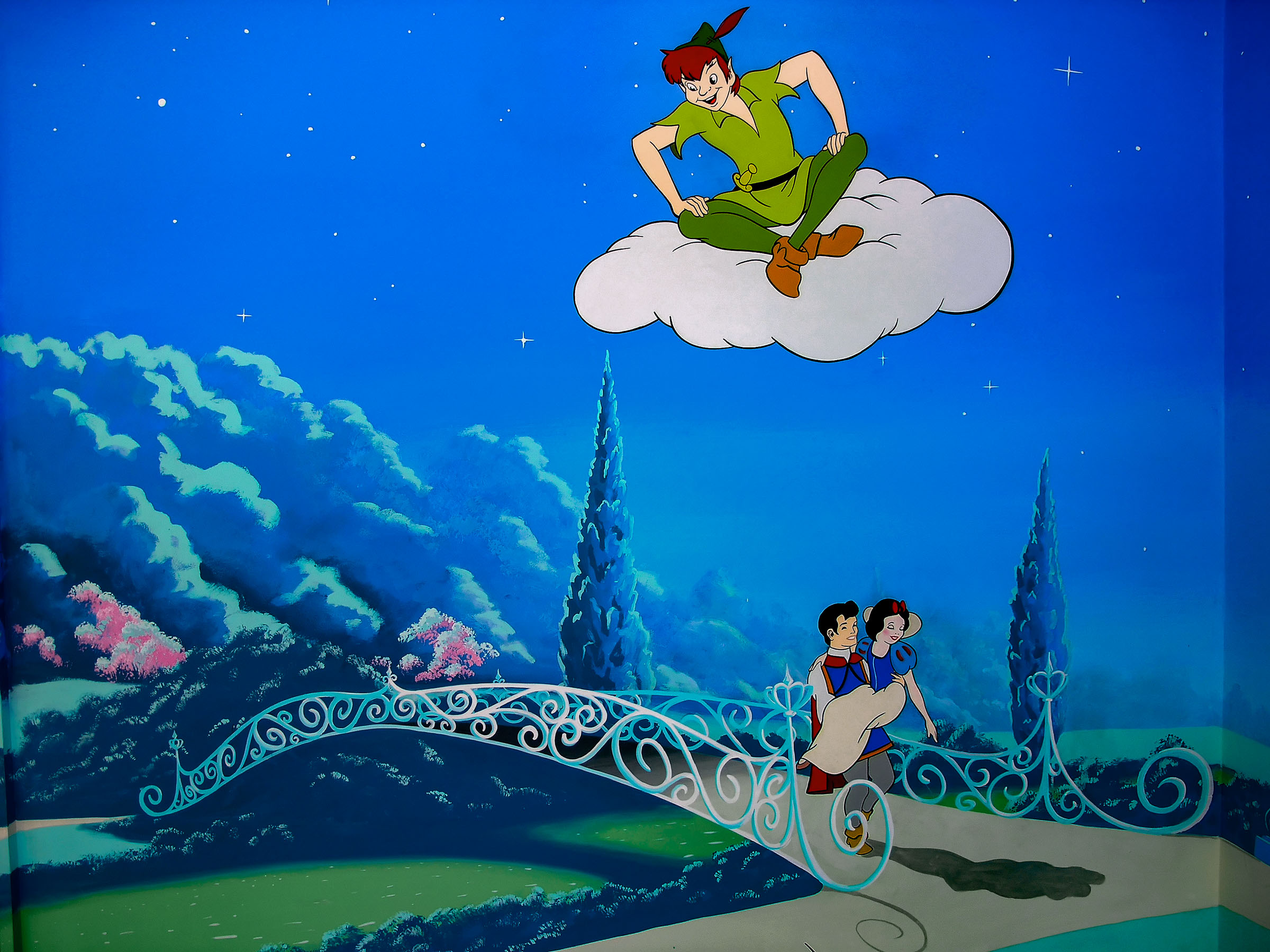 Plus of course Snow White and her Prince Charming on the beautiful curly bridge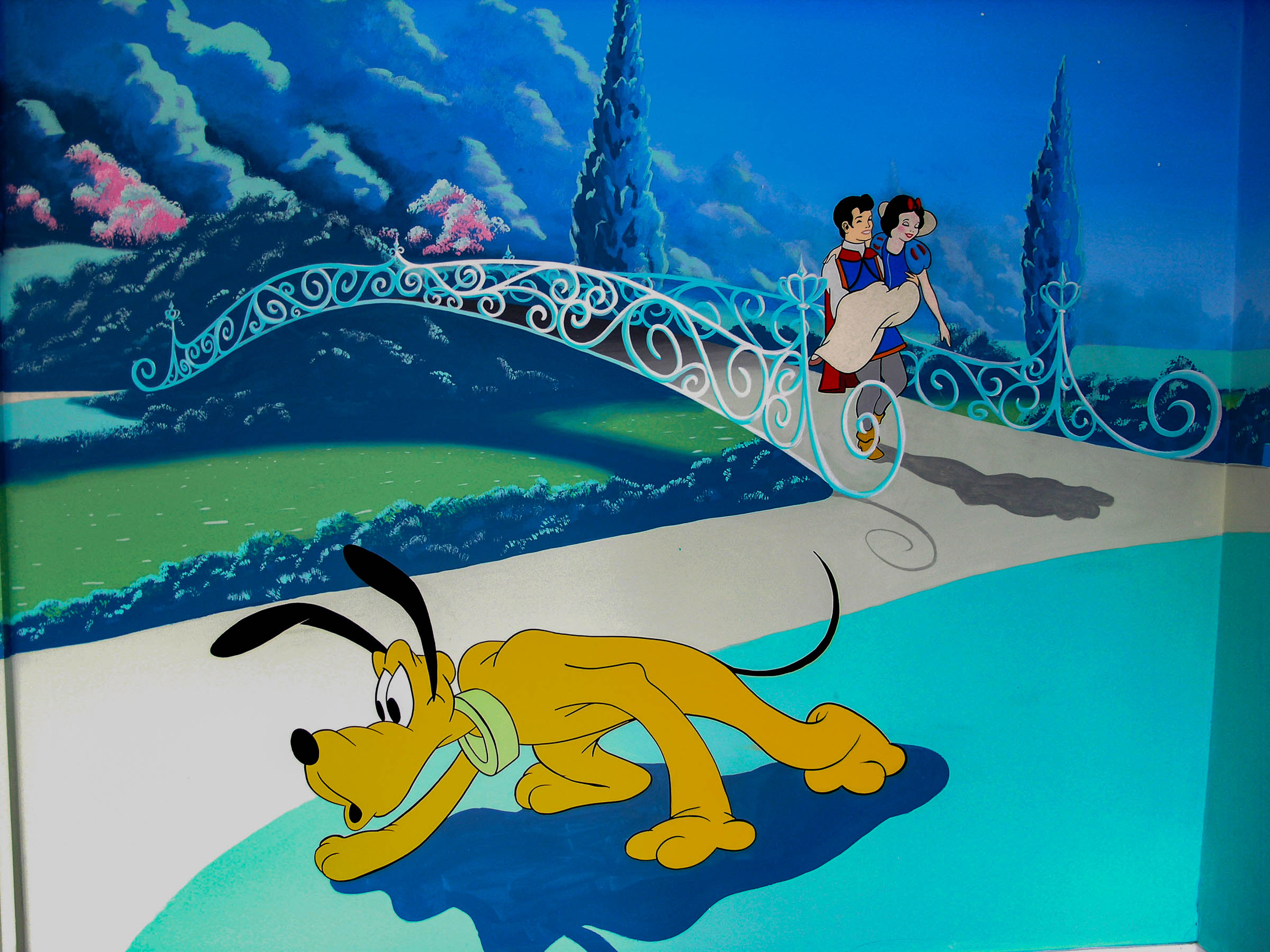 Pluto can hear somebody calling nearby, but doesn't realise it's Peter Pan up above.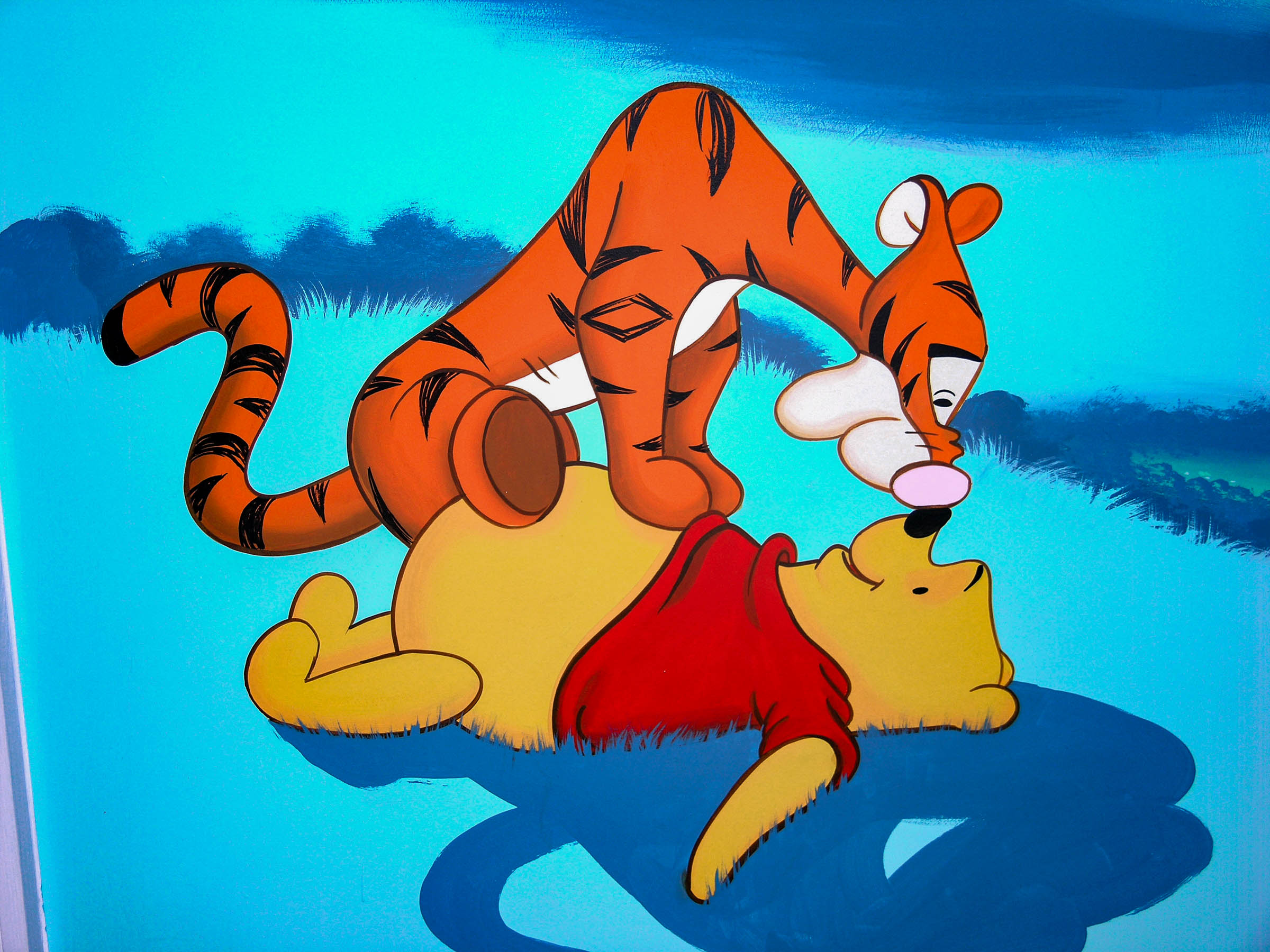 Pooh's knocked for six by Tigger again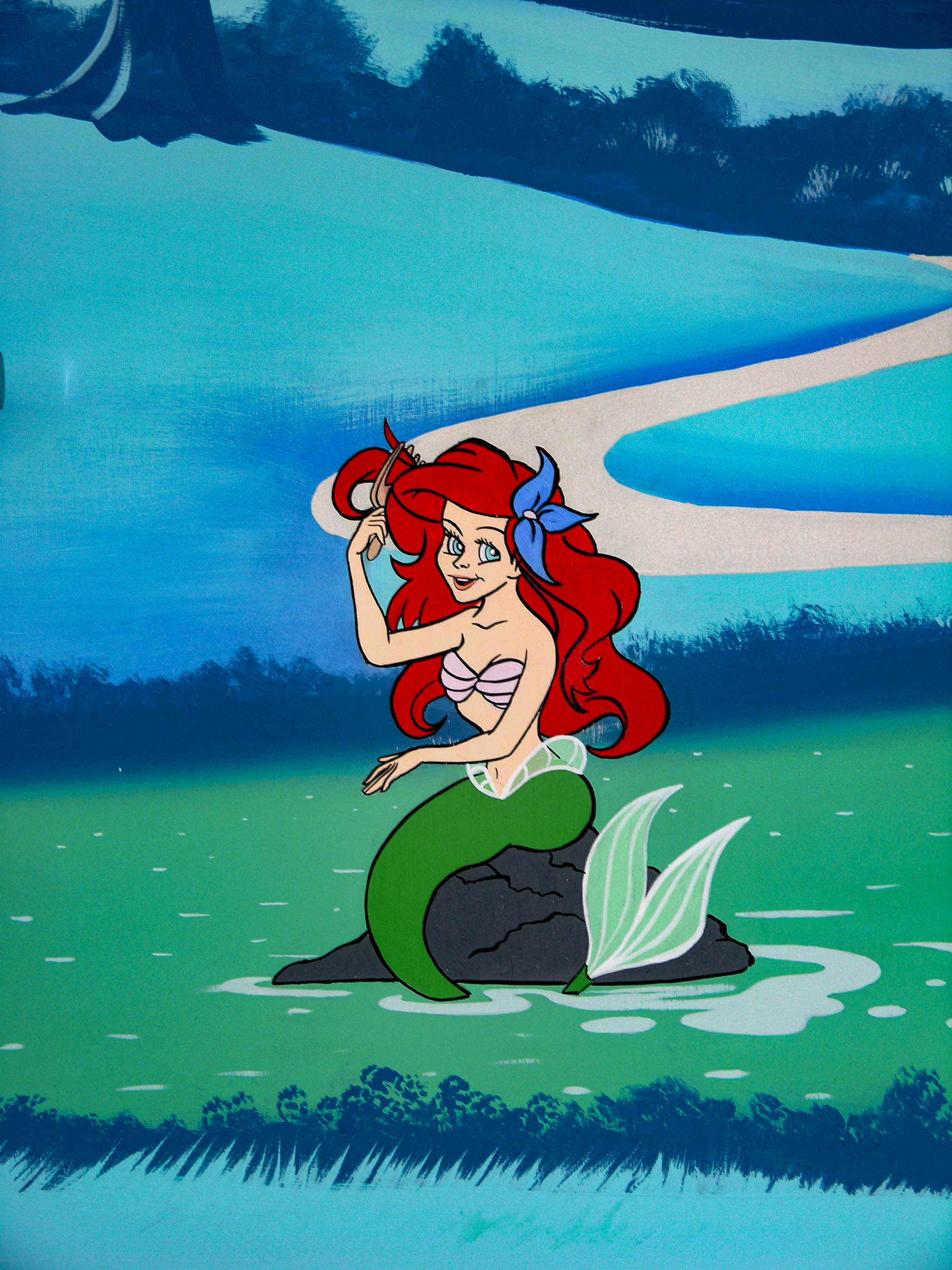 The Little Mermaid sitting on a rock, combing her long red hair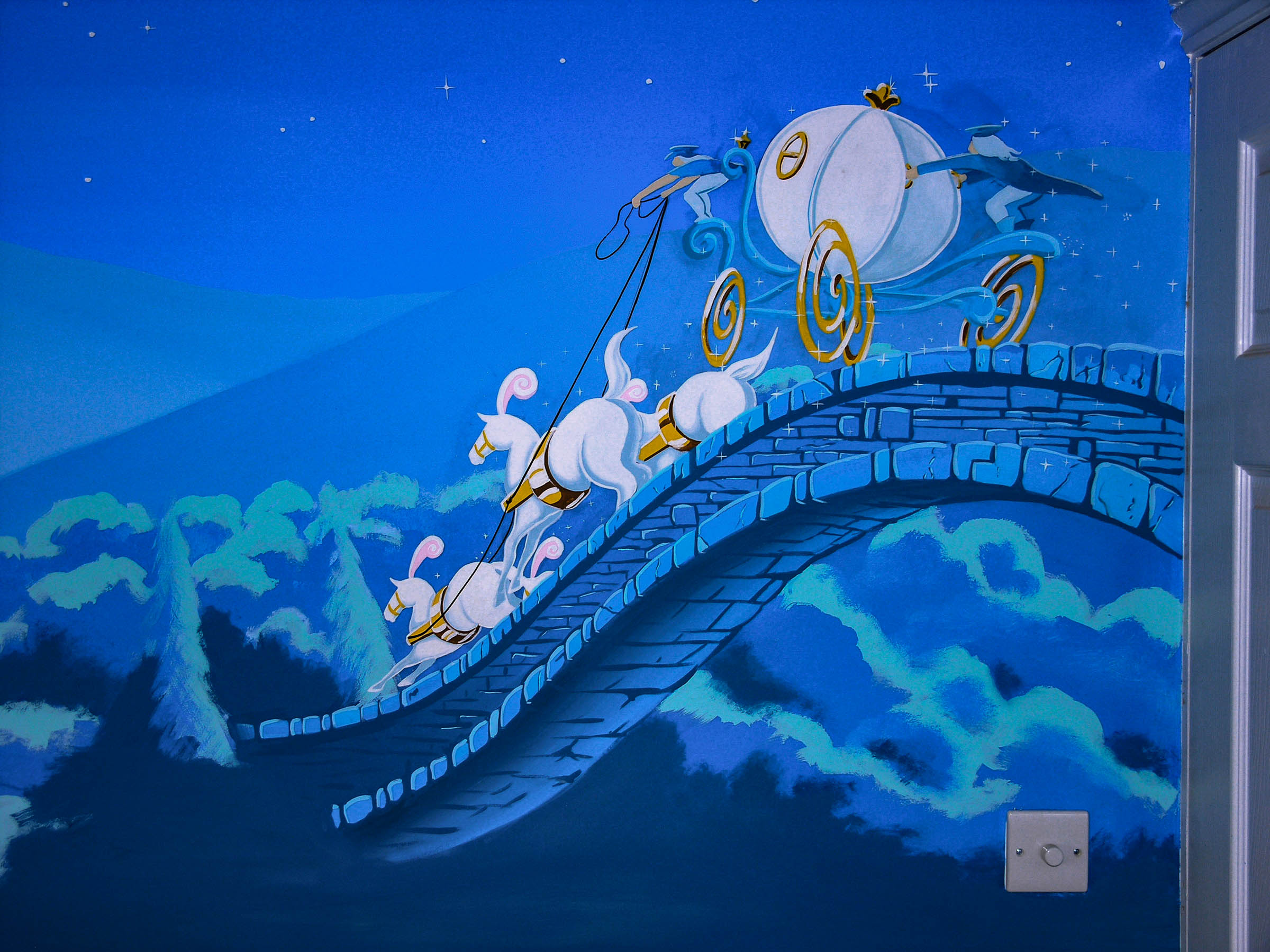 Around the corner of the mural, Cinderella's Pumpkin Coach over old stone bridge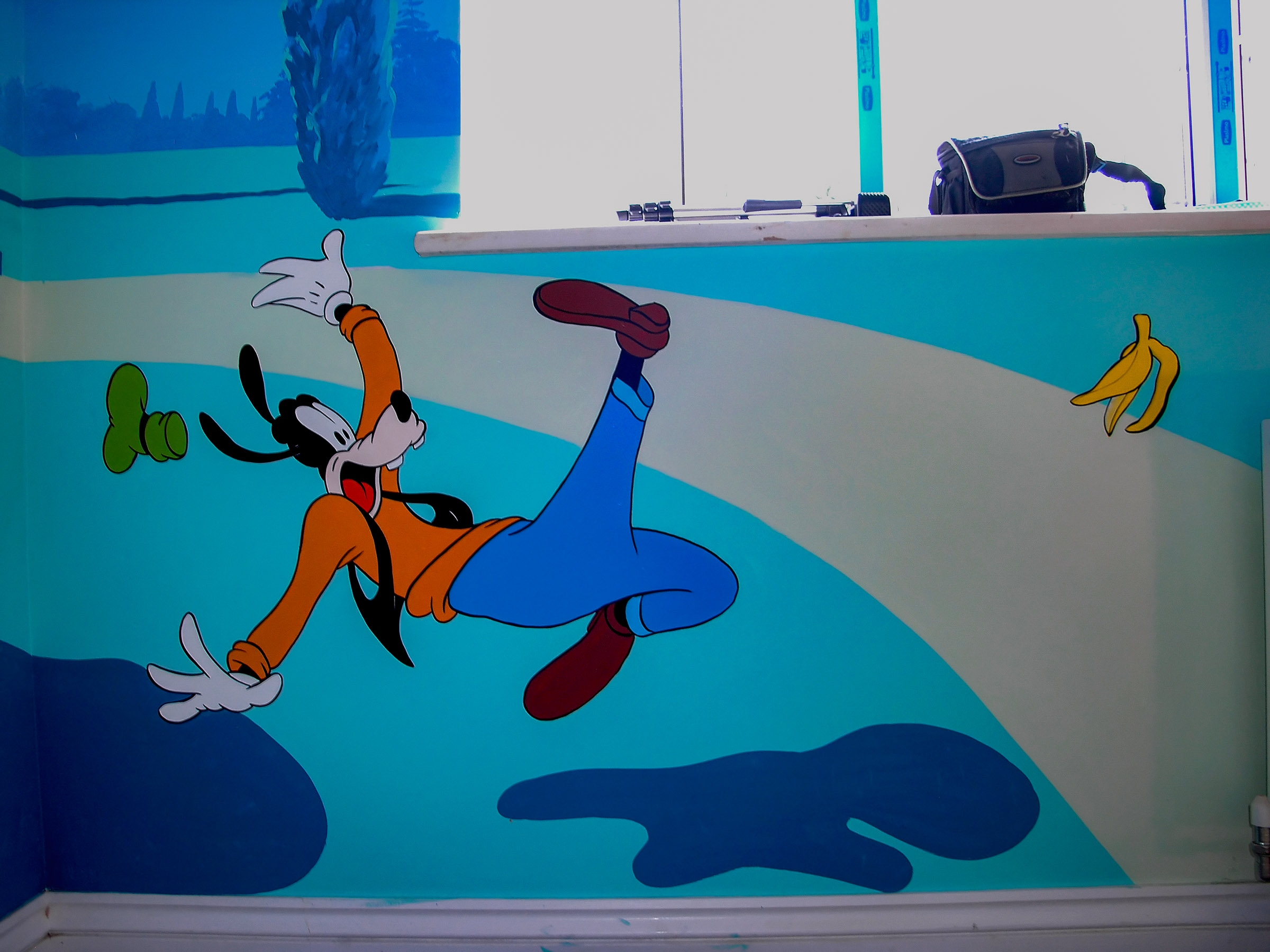 Next wall, around the window, Goofy slips up
Peter Pan's friends discover the magic of Fairy Dust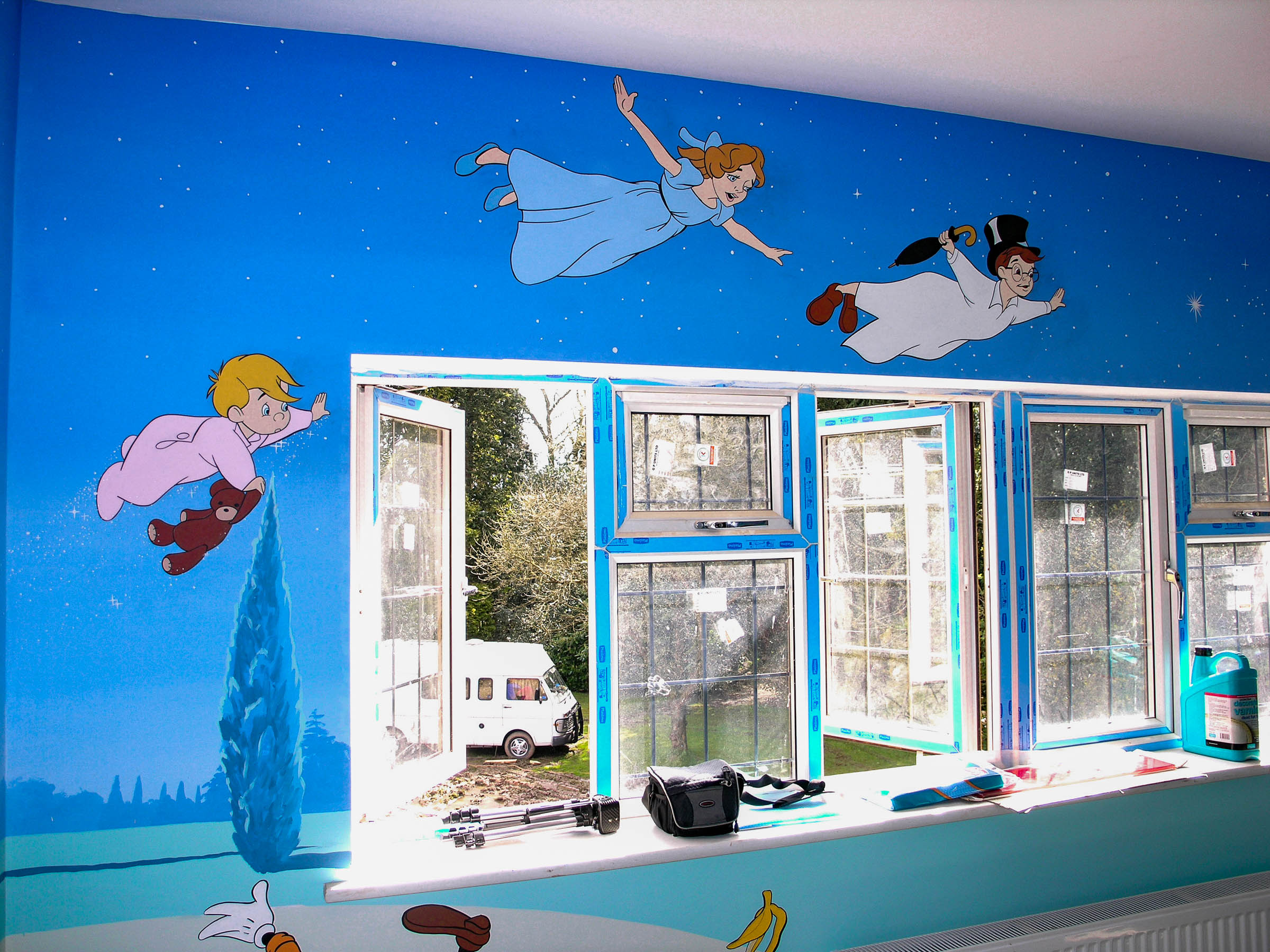 You can fly, you can fly, you can fly!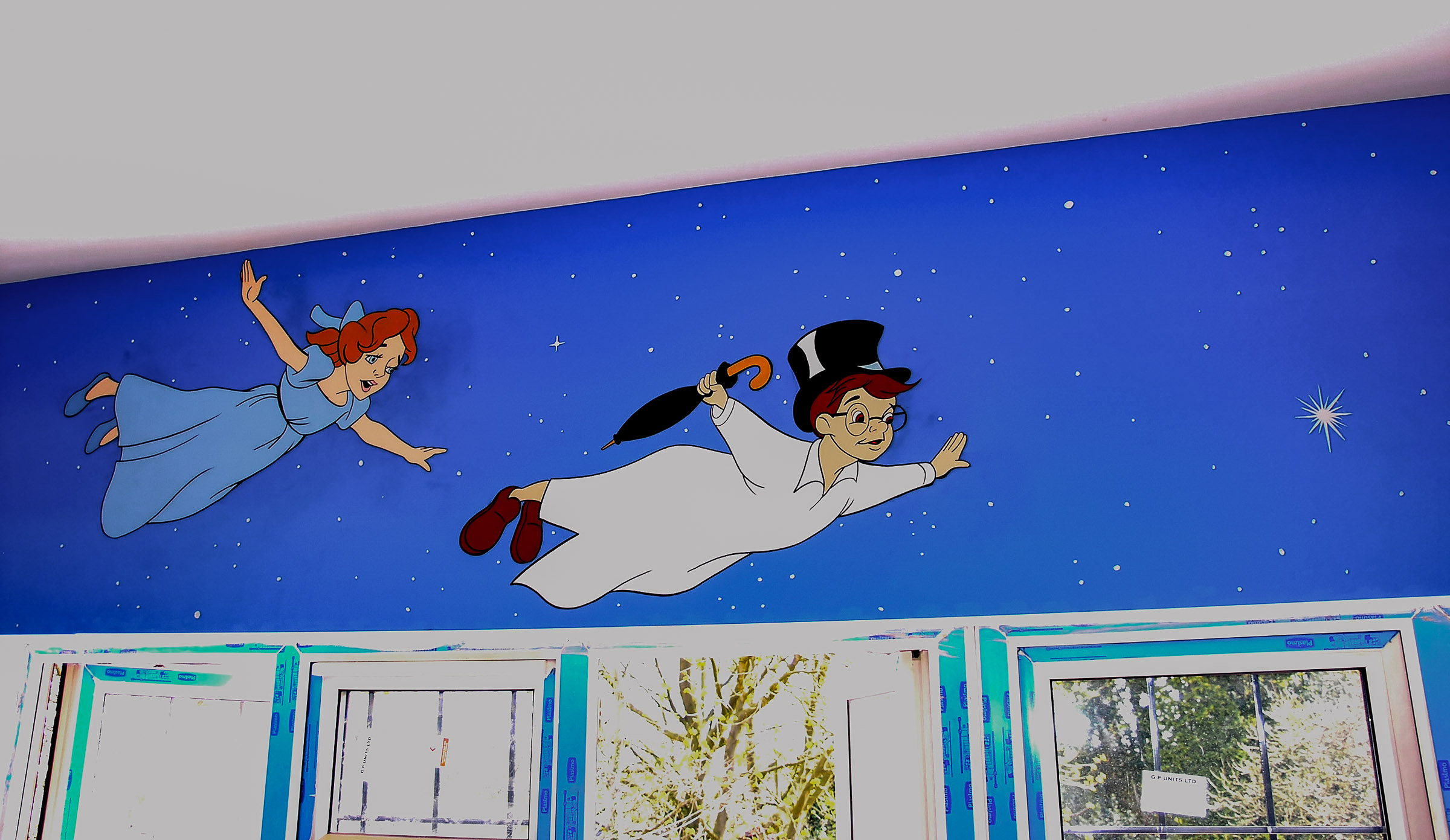 Flying off to Neverland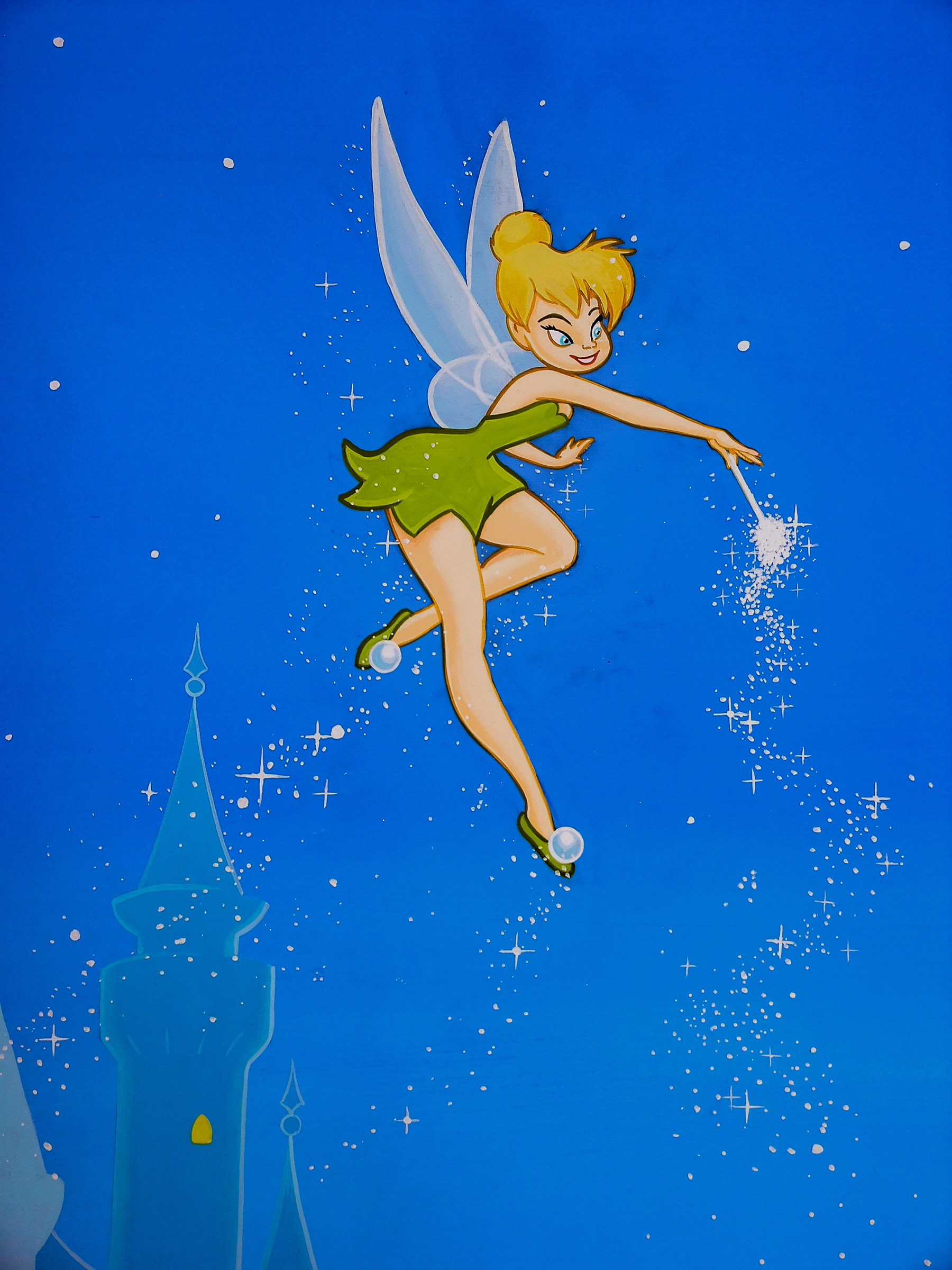 Tinkerbell Magic
I love this Disney mural with lots of the older, classic Disney characters, I hope you do too.
A little more info about this mural:
Painted this one many moons ago now, but's it's still nice.

The mural was painted by hand, directly on to the wall, as are most of the murals on this website.

Date - 2008
Location - Birmingham