The artwork here was painted to generate a chatty atmosphere in a new fast restaurant serving Indian/English hybrid food in Hounslow High Street. It's a busy area with bustling streets so the idea for this mural, thought up by the charismatic entrepreneur owner, brings iconic images from both Indian and English culture together in a busy scene. The second mural on the right was painted later once the restaurant was open for business, the work completed during the night when the restaurant closed after 11pm!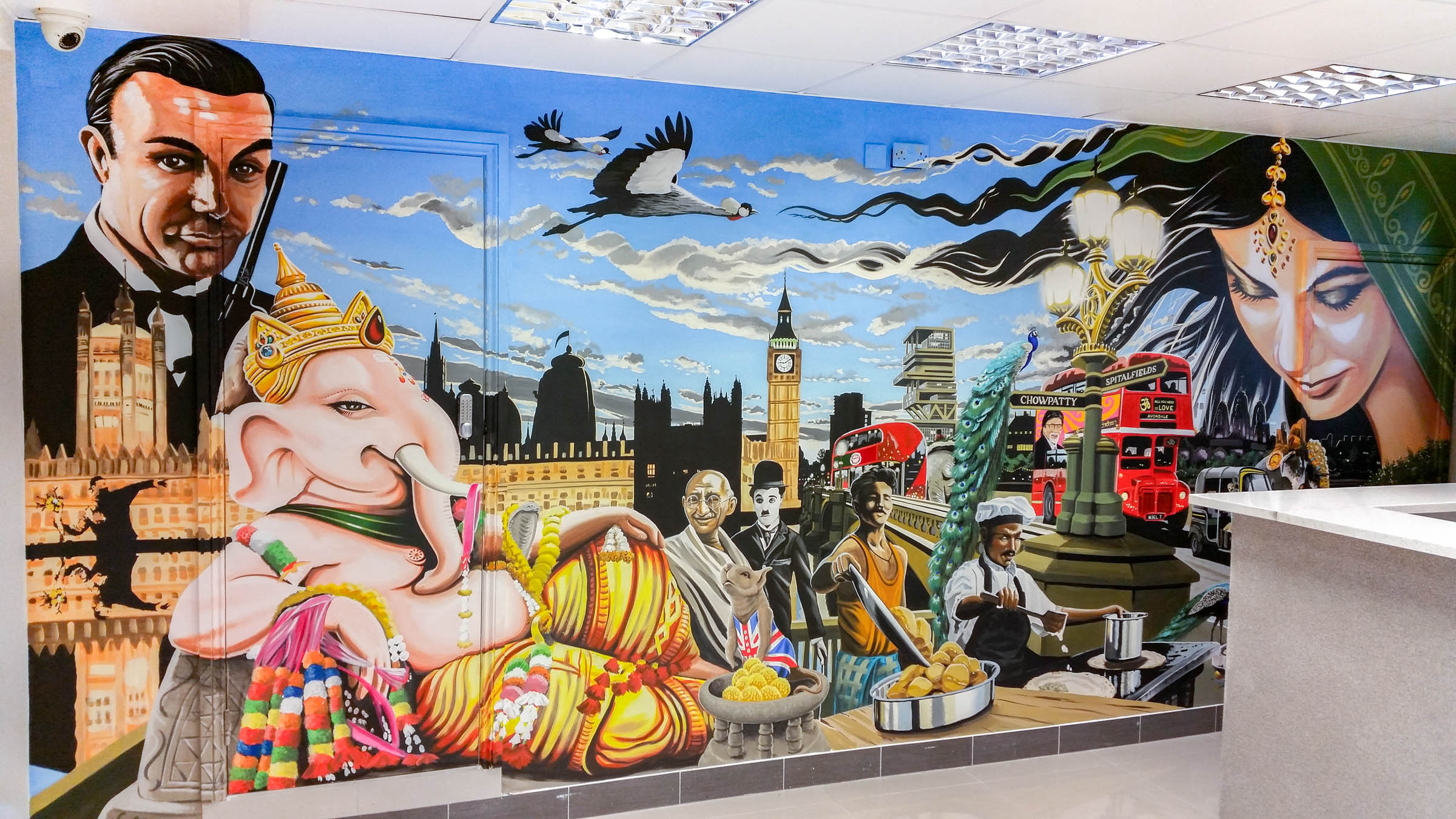 Thakers Restaurant Wall Mural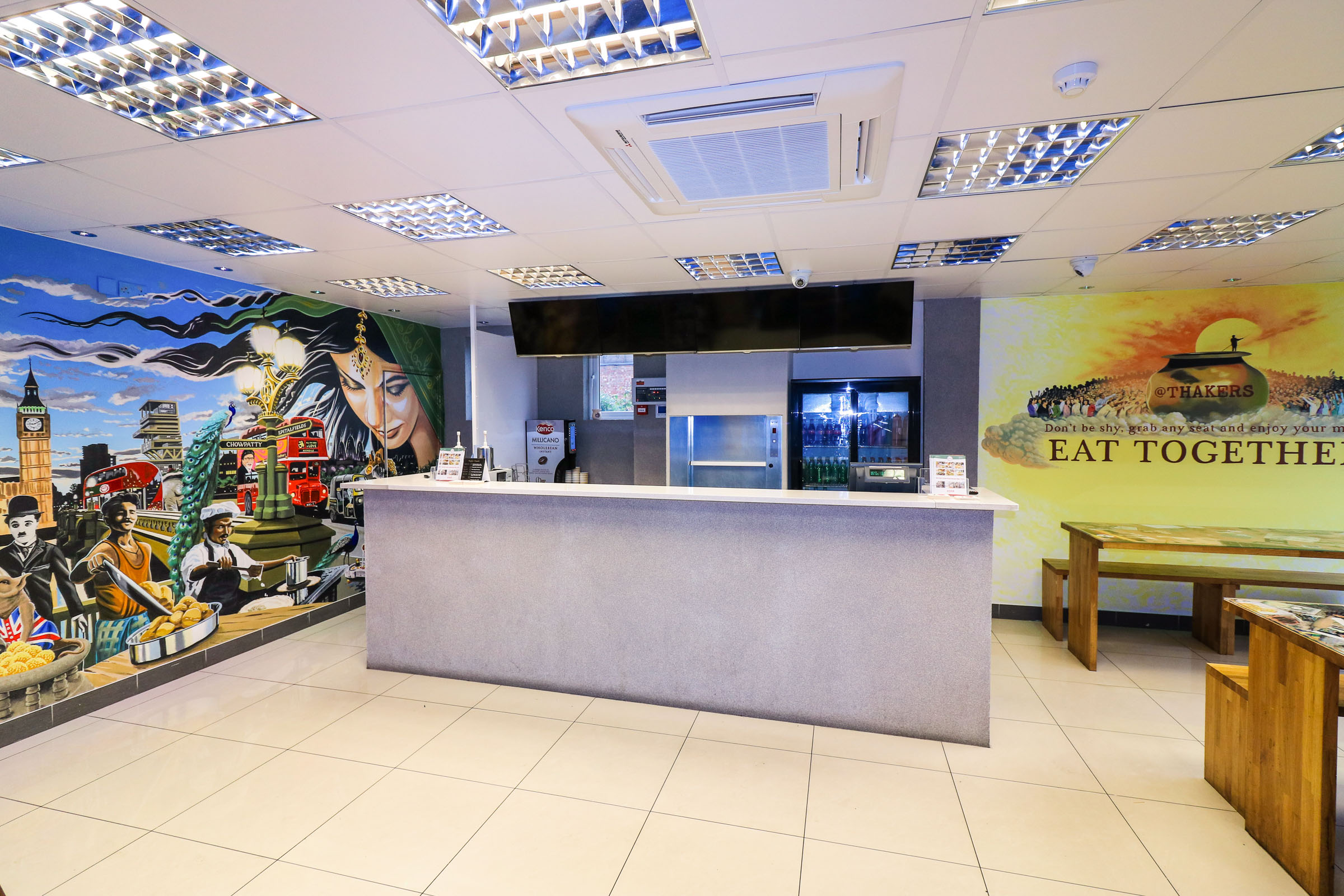 Thakers Restaurant - Both murals shown in this pic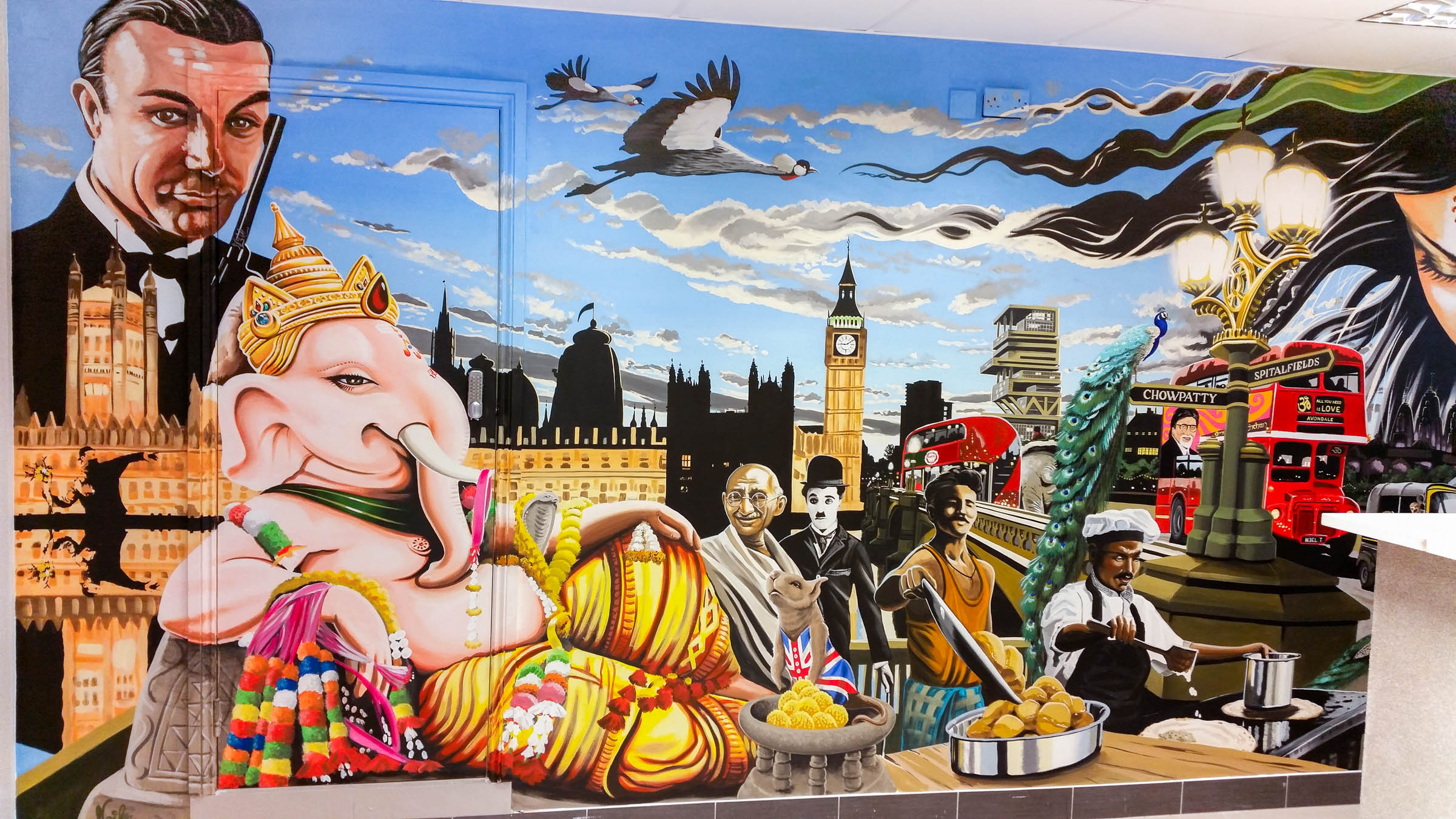 Indian English hybrid mural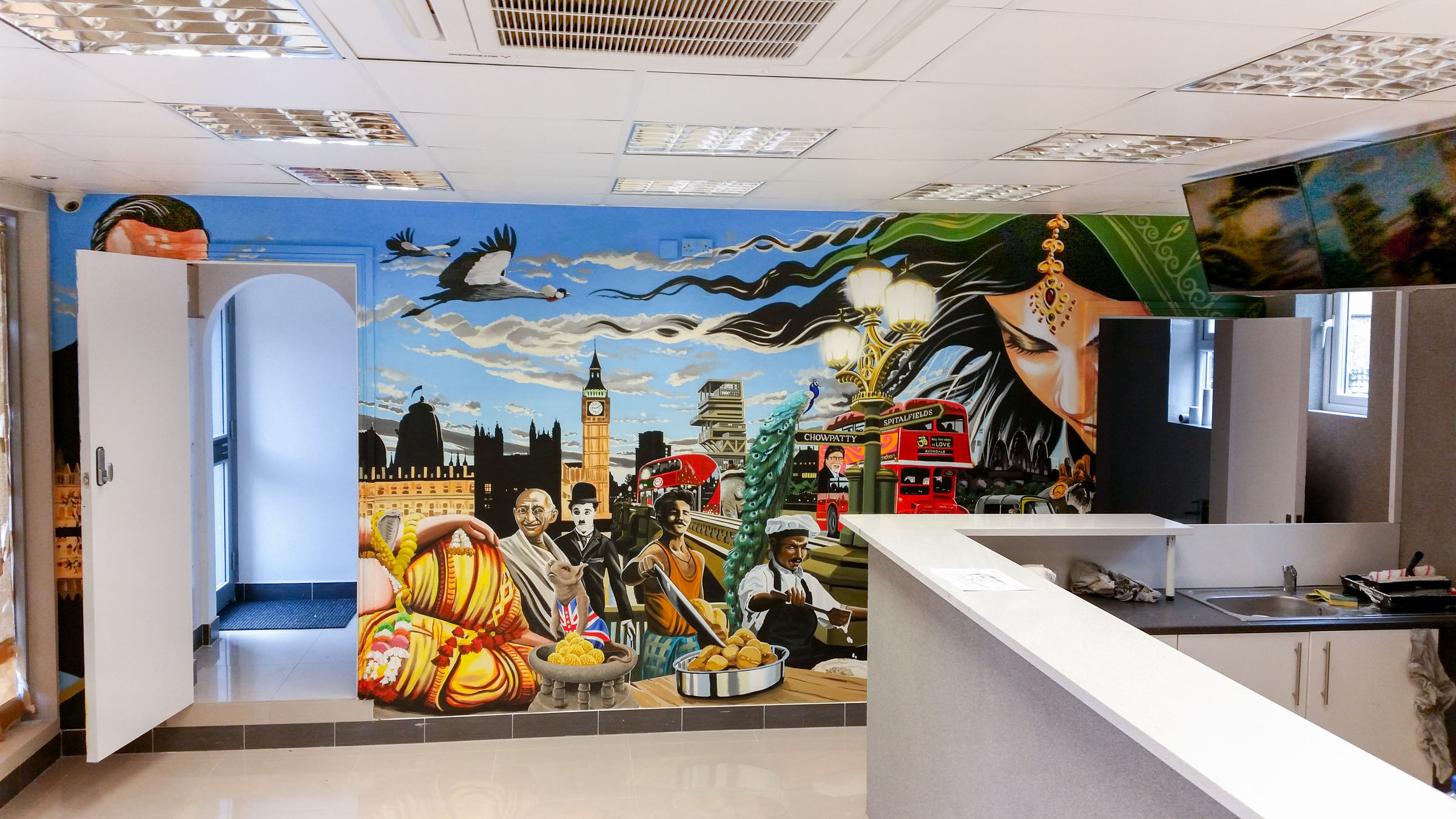 mural with the doors open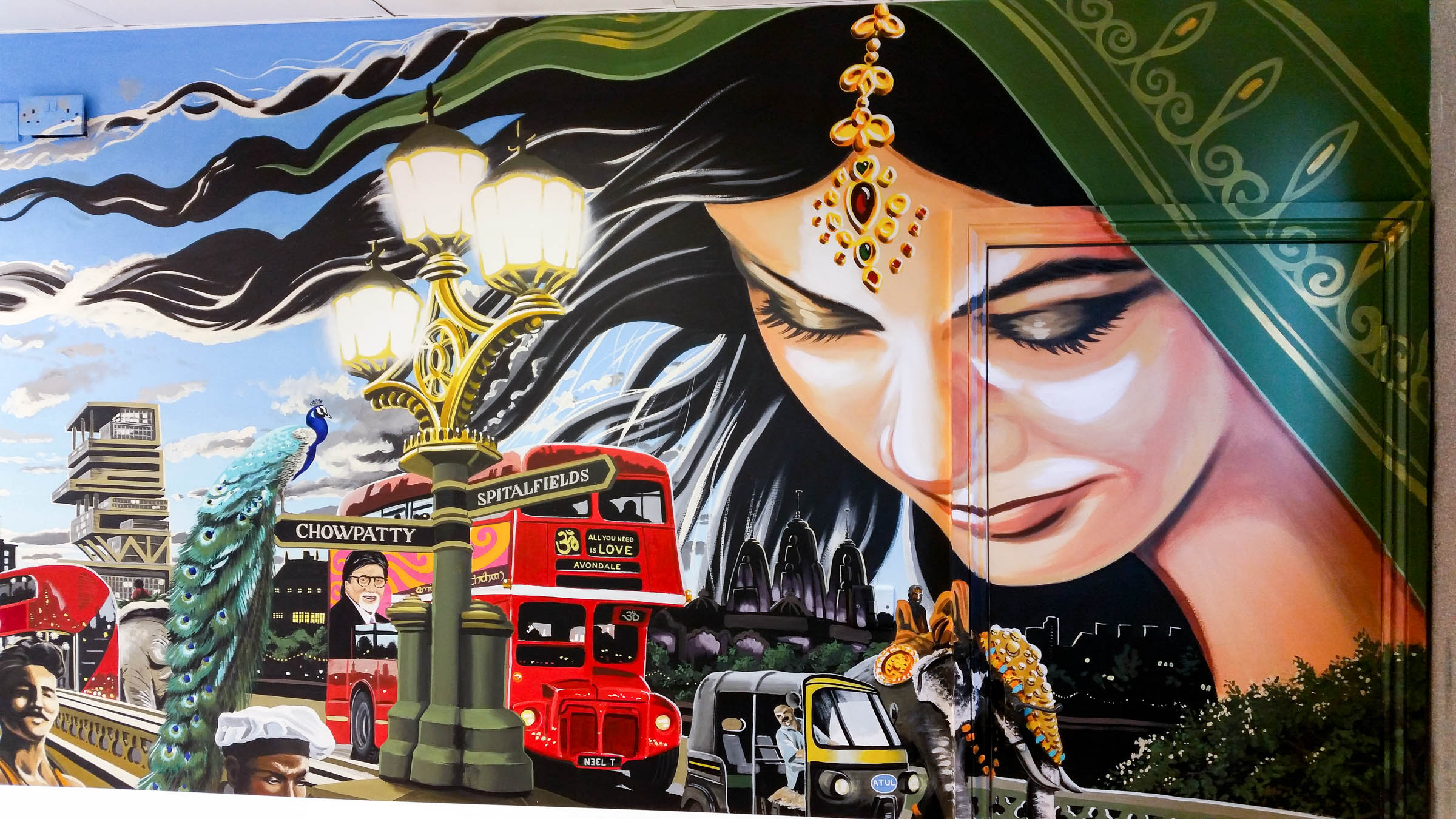 This part of the mural depicts an Indian Goddess filling the sky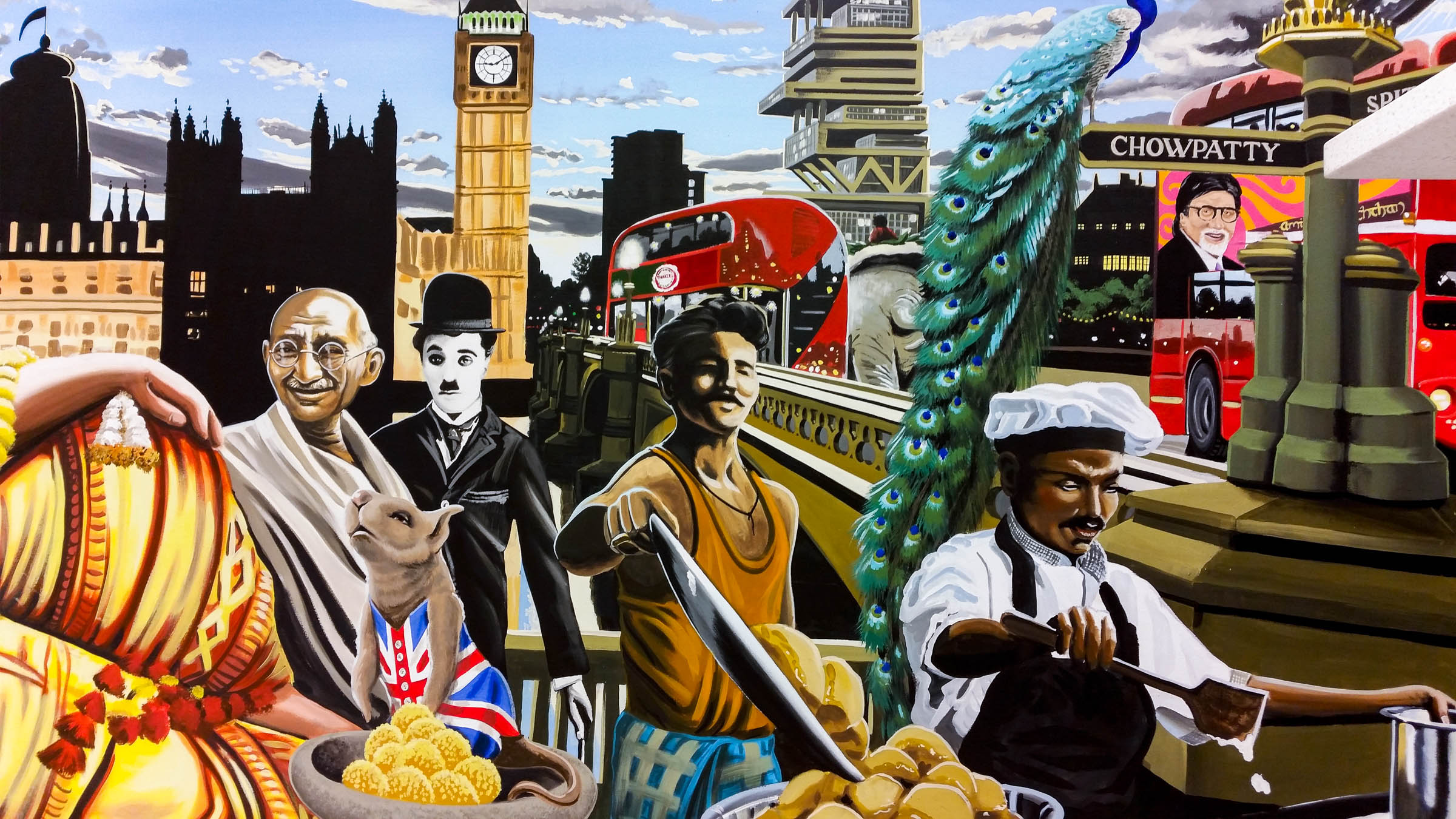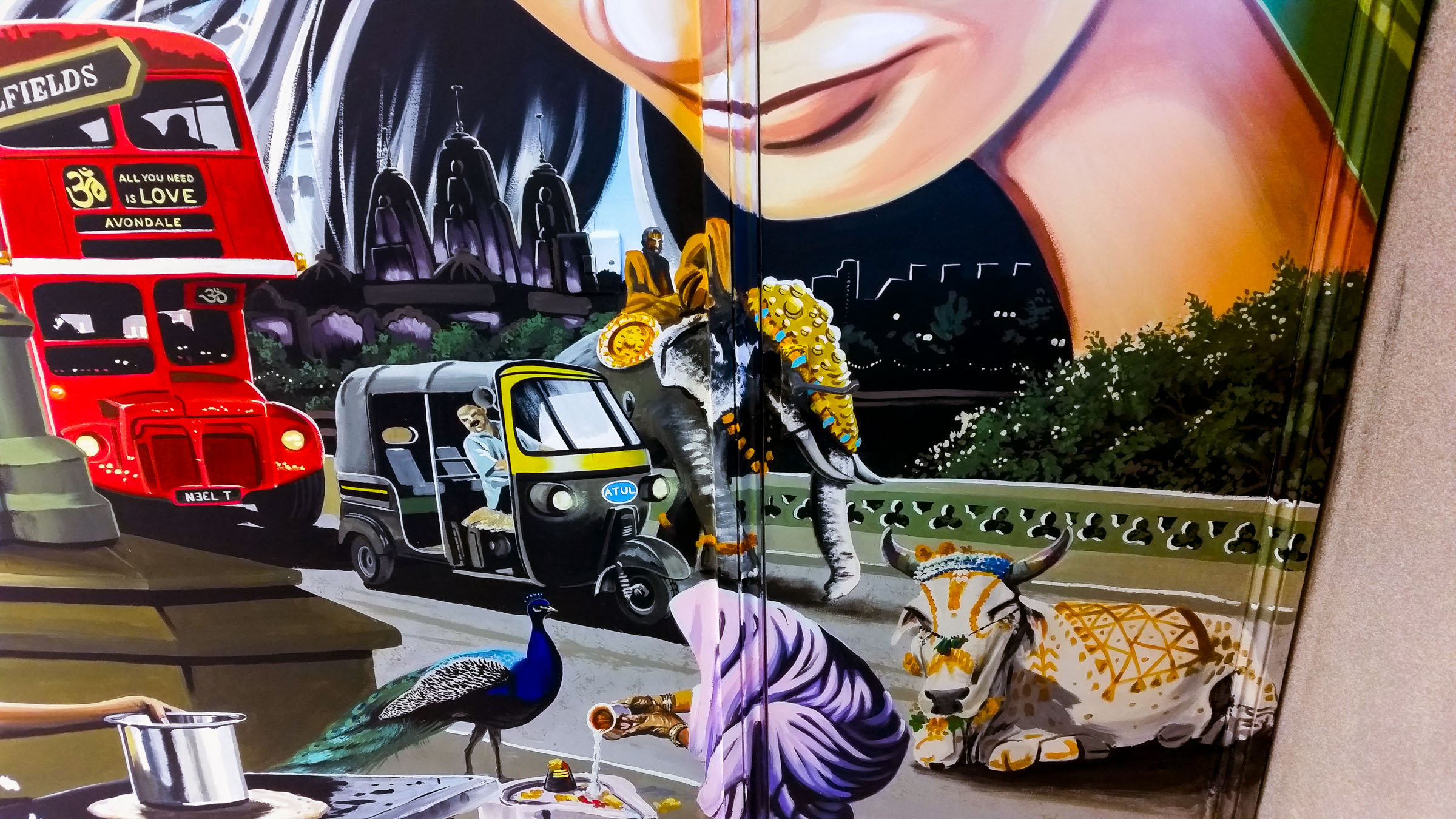 This part of the mural shows the organised chaos of an Indian street scene happening in the middle of London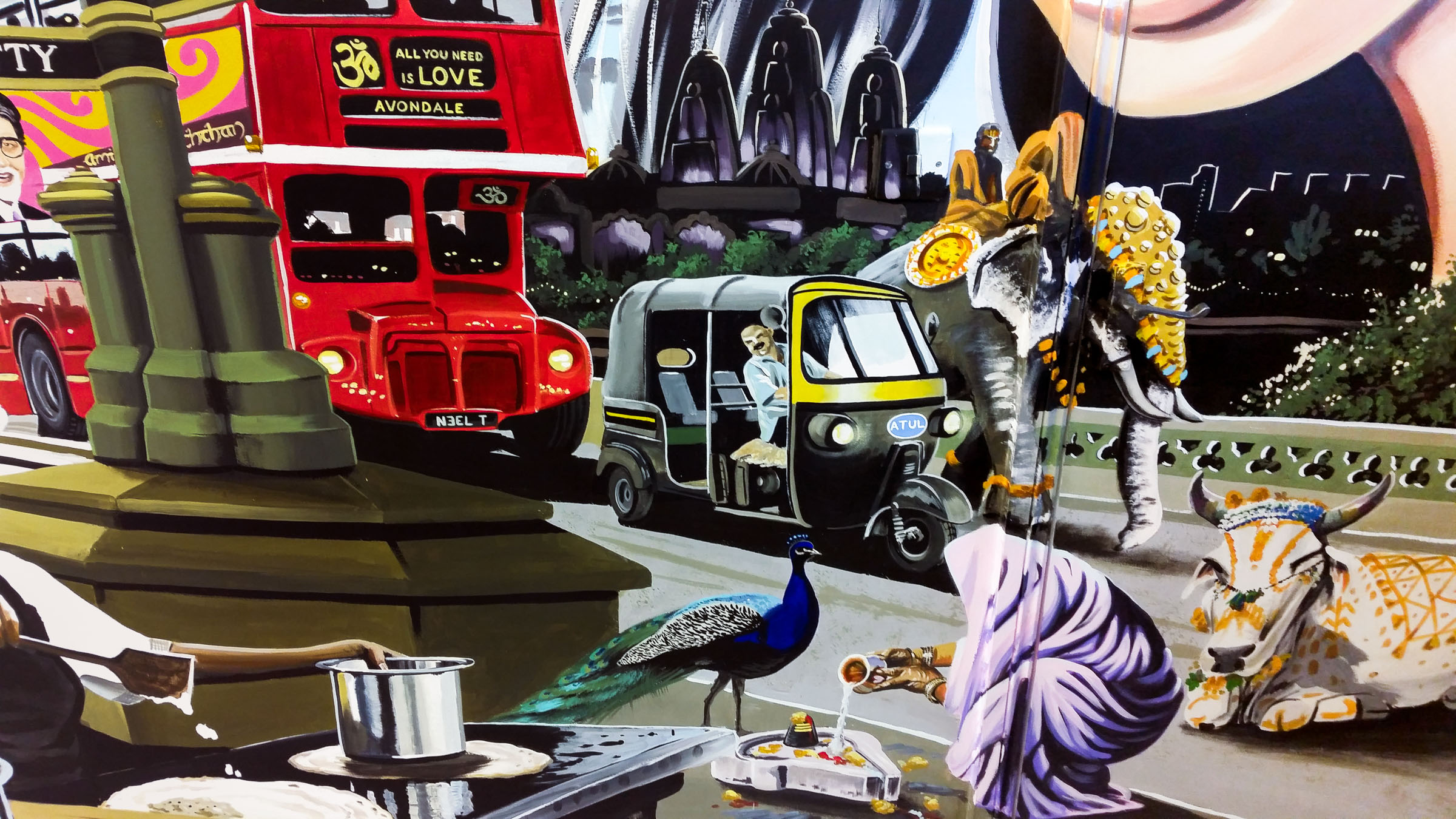 Indian Fast Food Restaurant Mural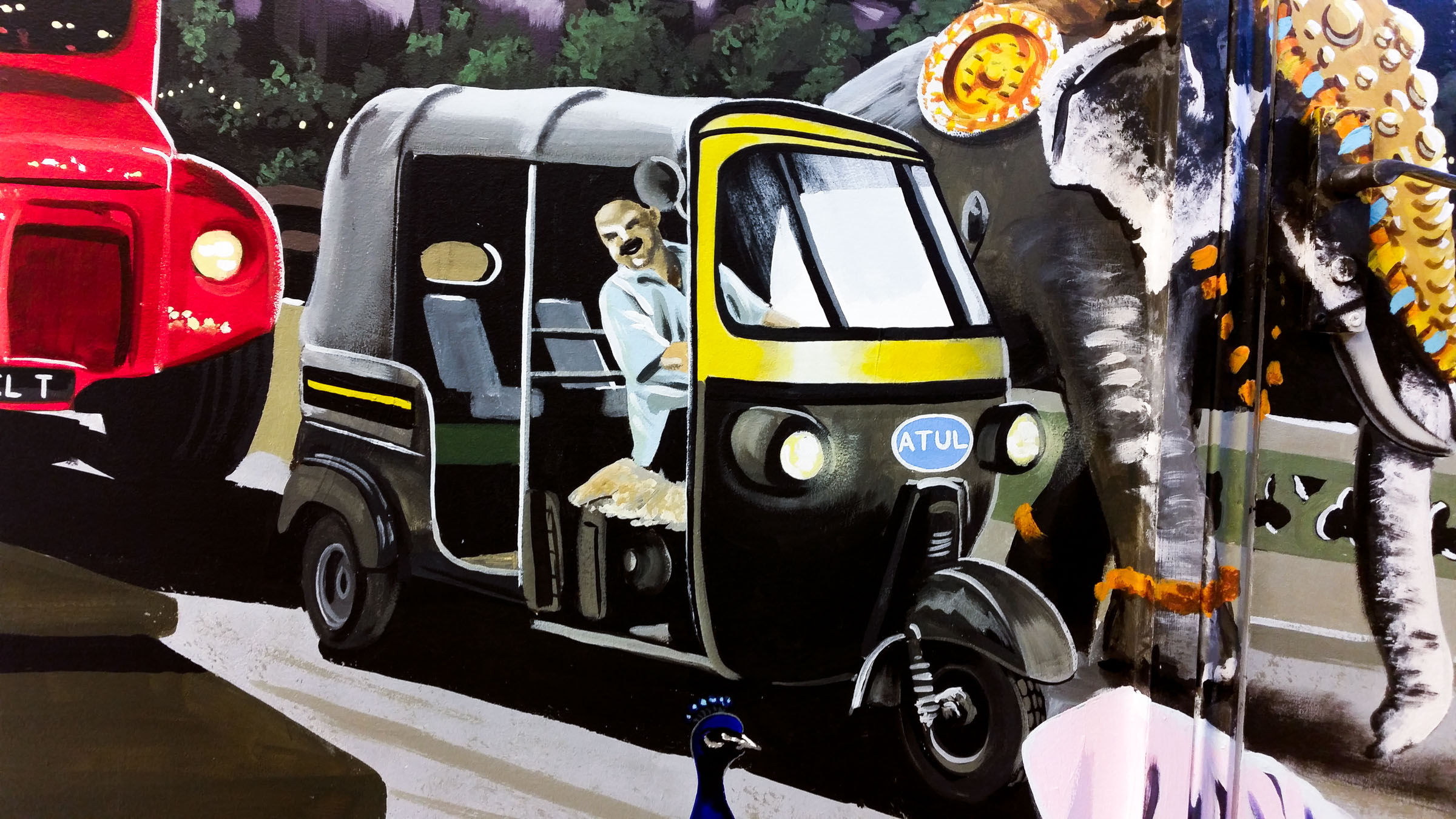 Auto Rickshaw tuktuk man and elephant in ceremonial garb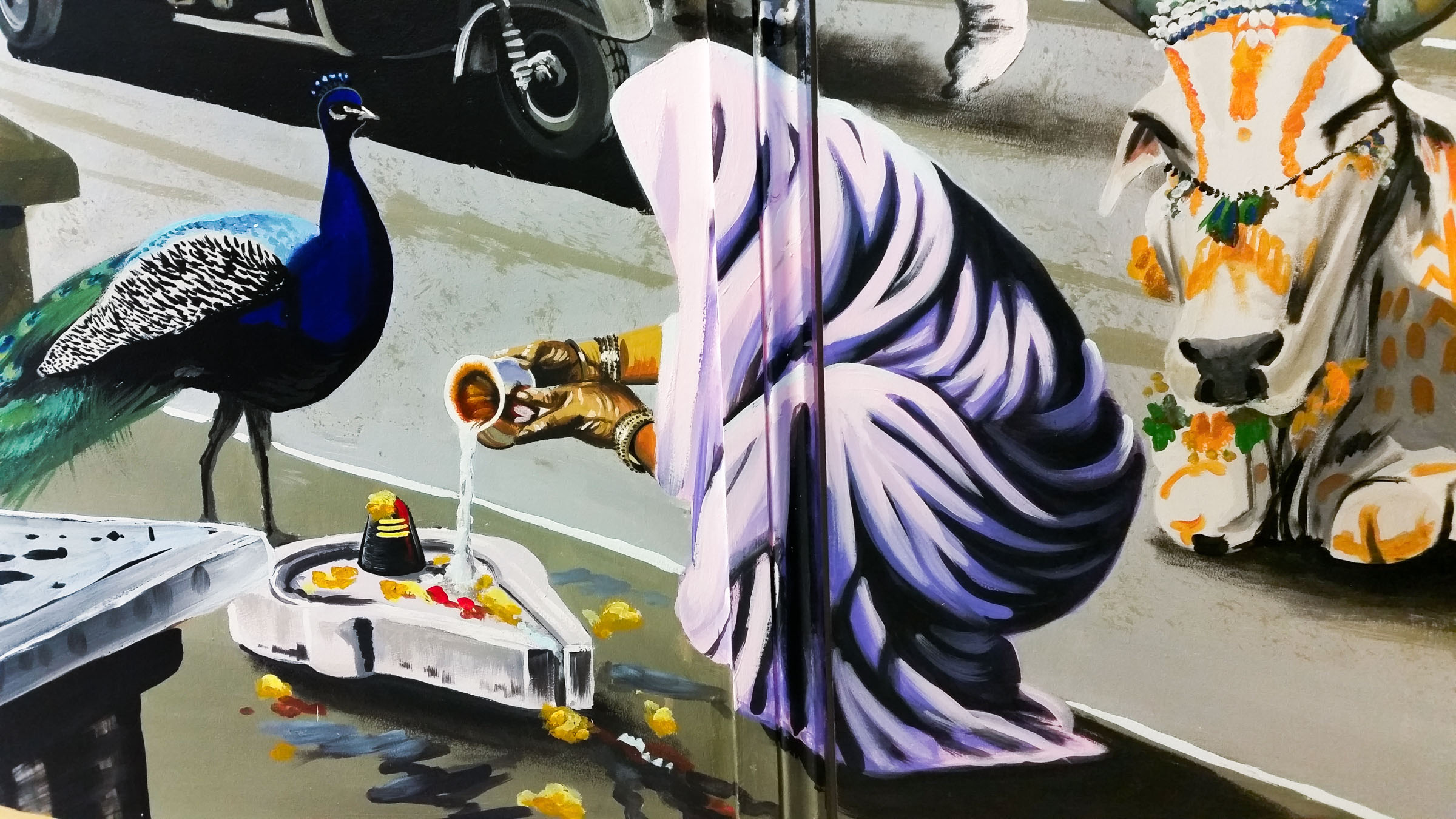 Mural depicts a moment of reverant peace as lady in sari makes an offering on a Shiva lingum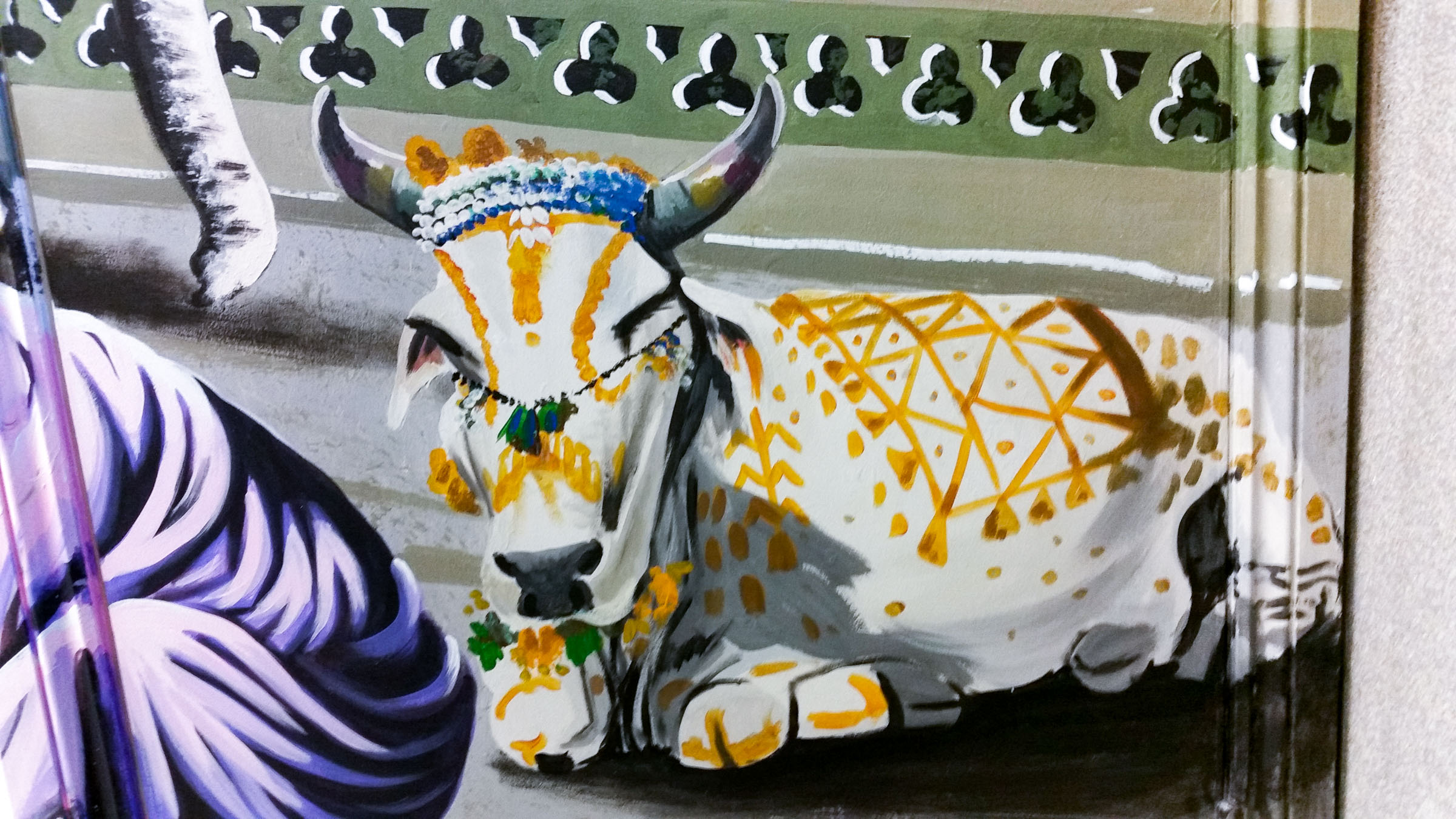 Sacred Cow, blocking the road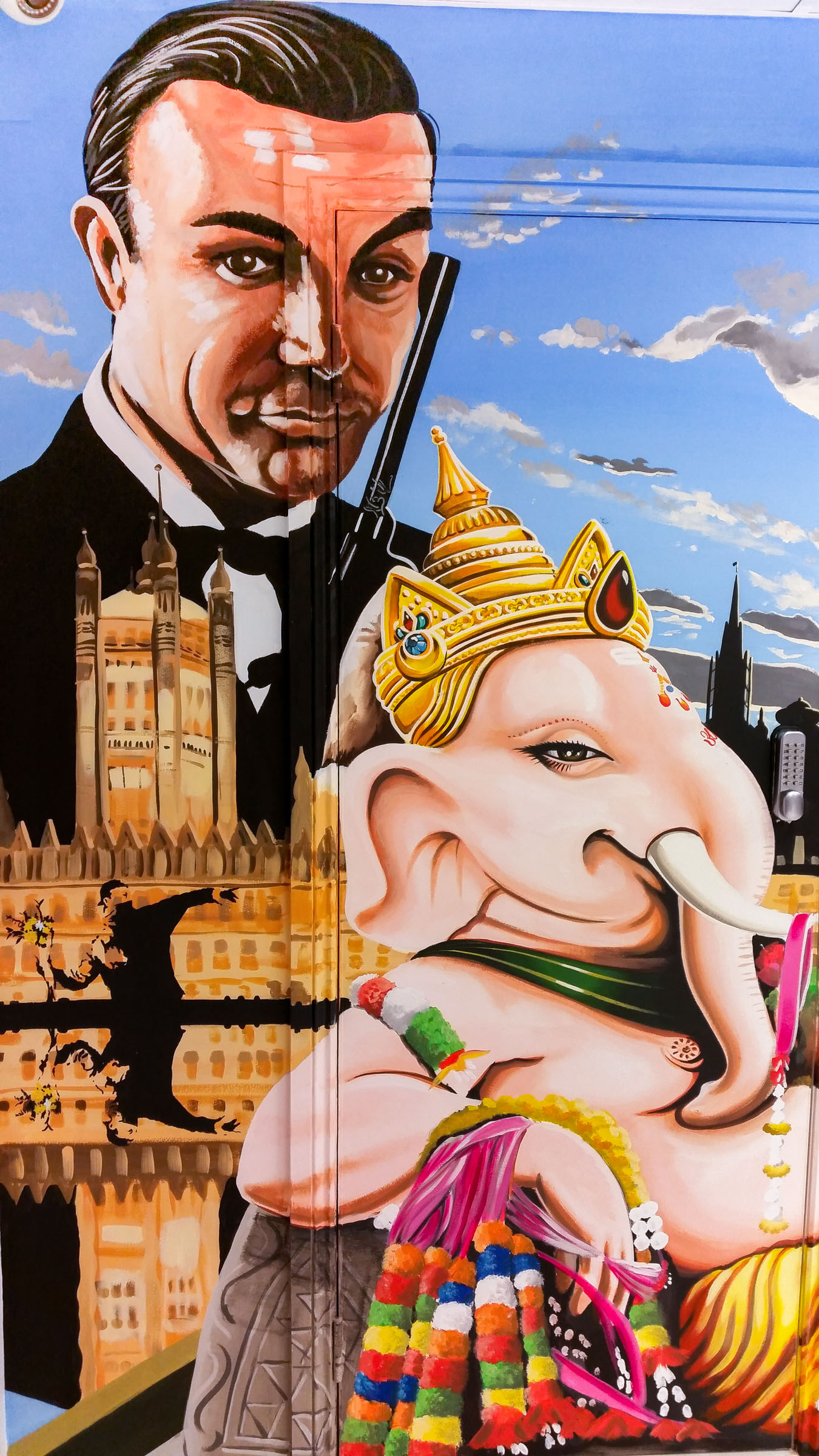 James Bond, the Sean Connery model, and Ganesh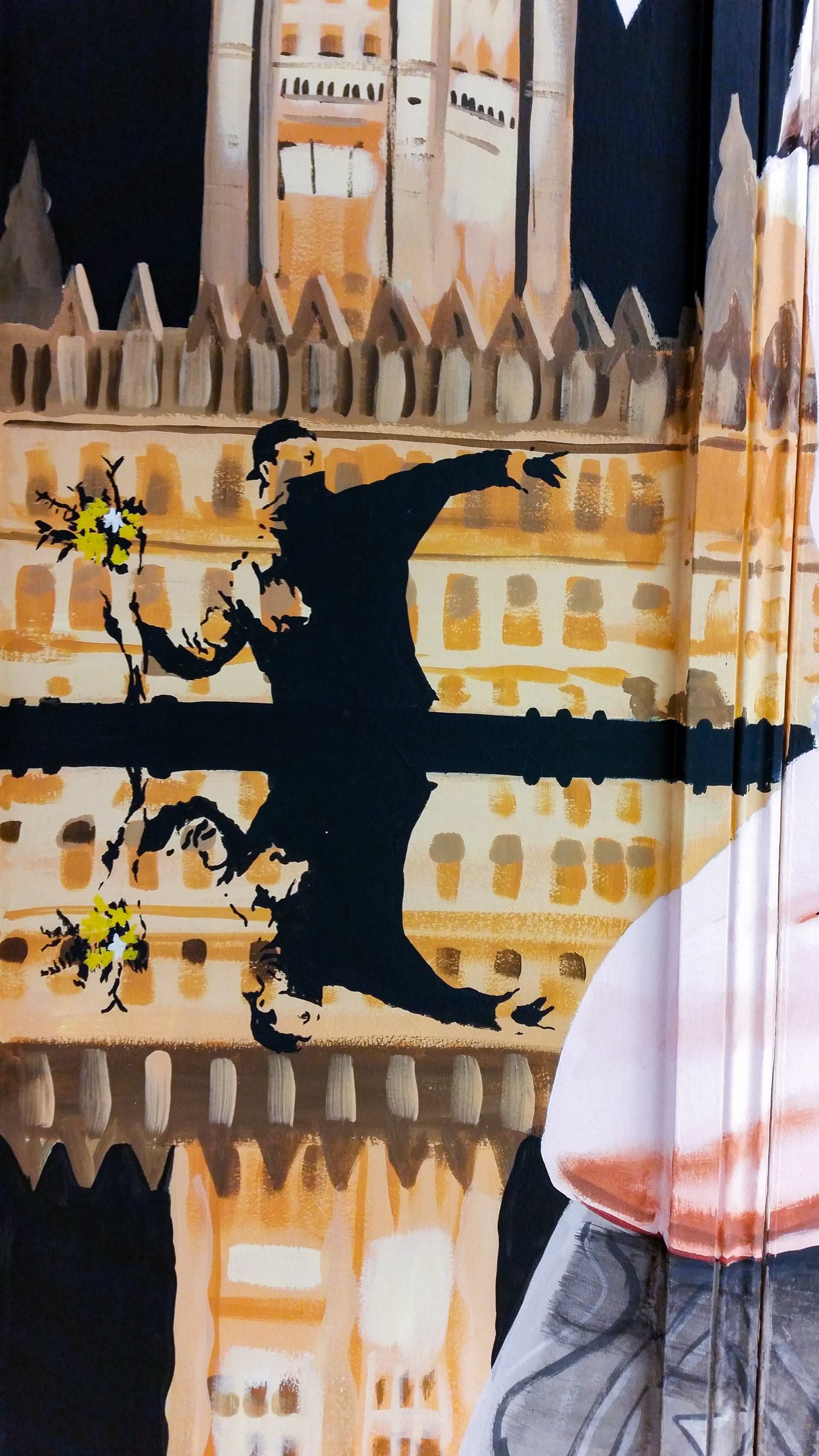 Nod to Banksy, appropriate peace "activist" on the Houses of Parliament, with the silhouetted image making the shape of an Indian God's weapon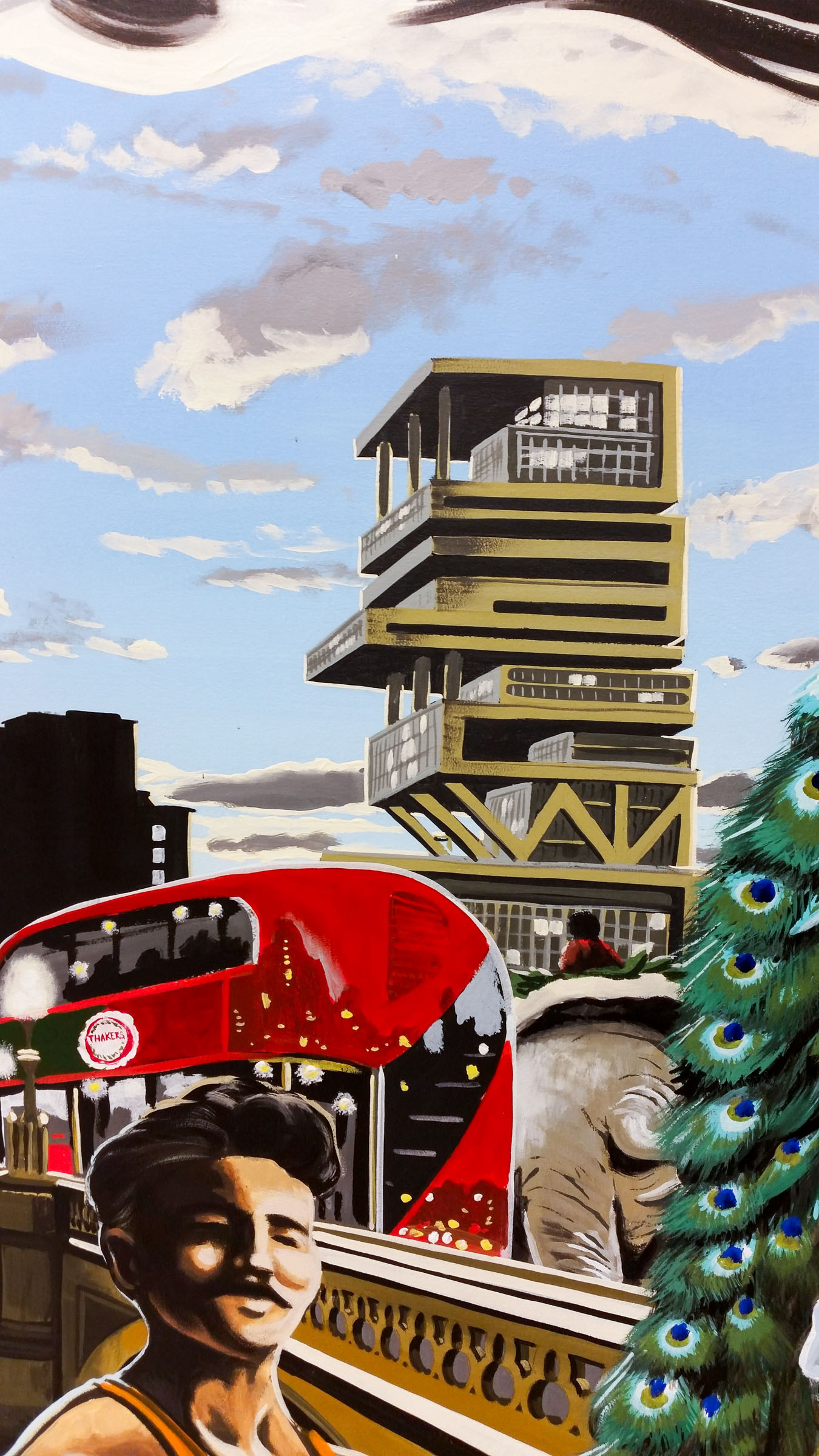 Extreme Bombay Architecture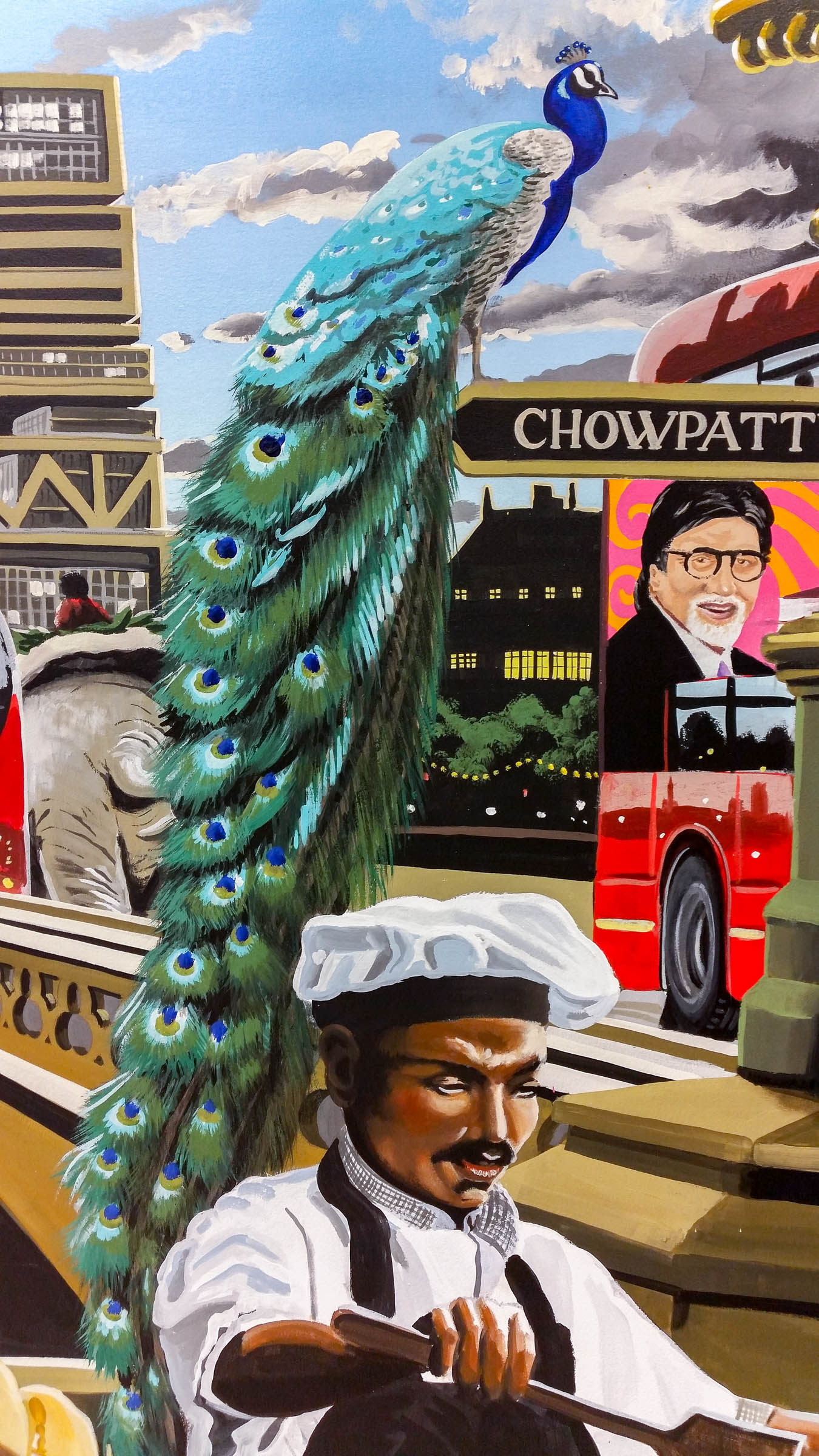 Peacock on the mural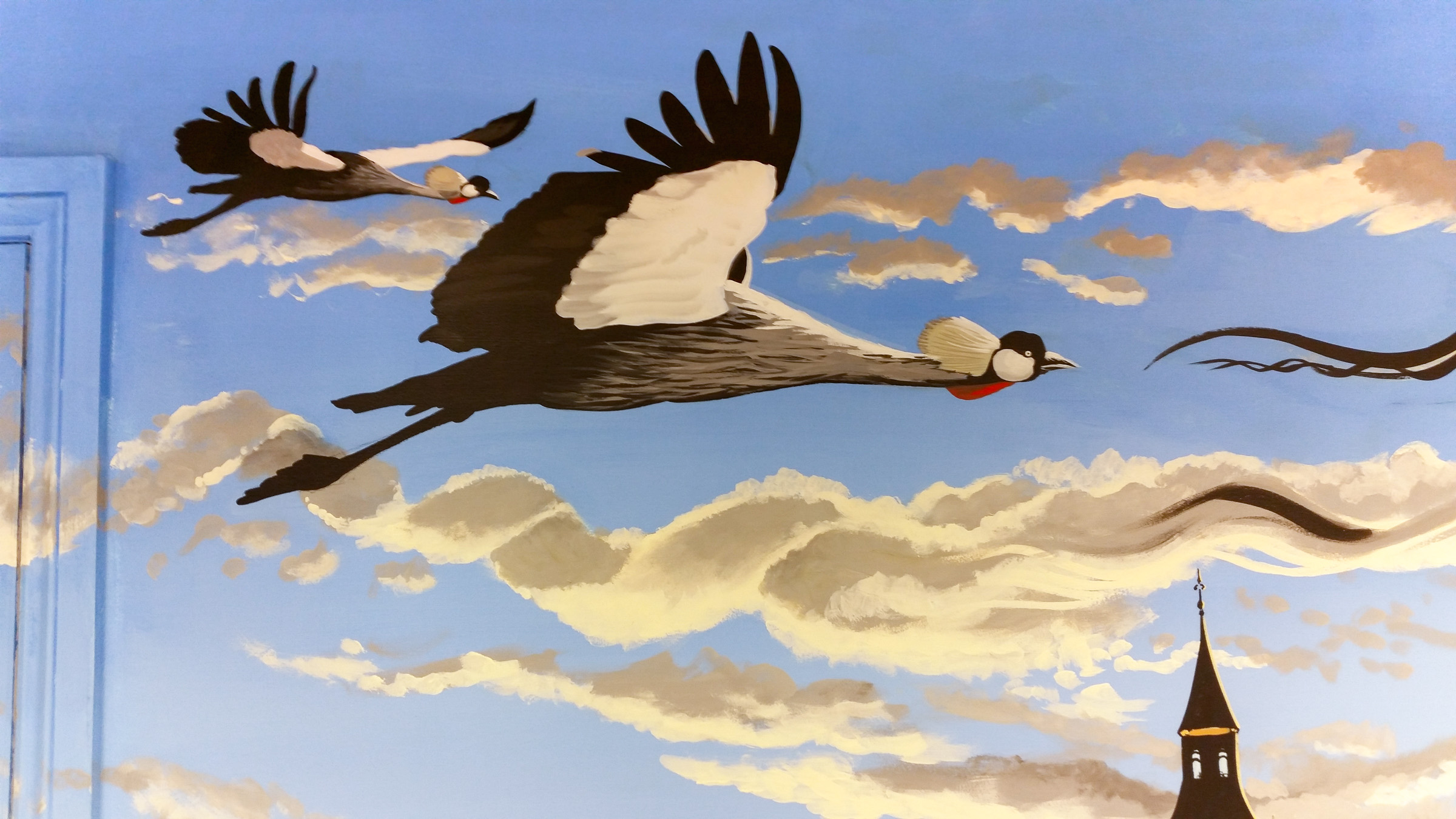 African bird as a personal nod to some family history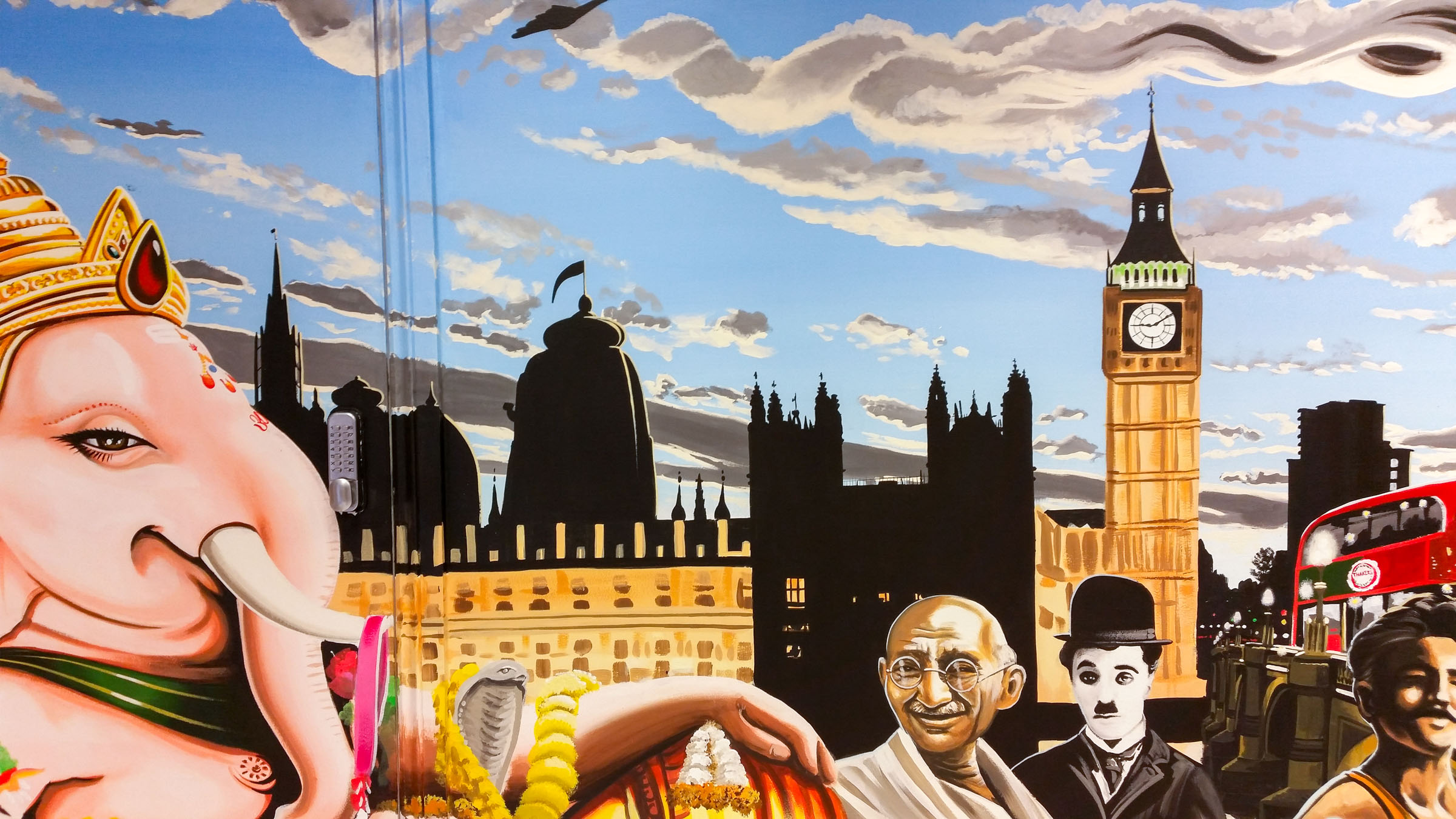 Parliament with added Hindu temple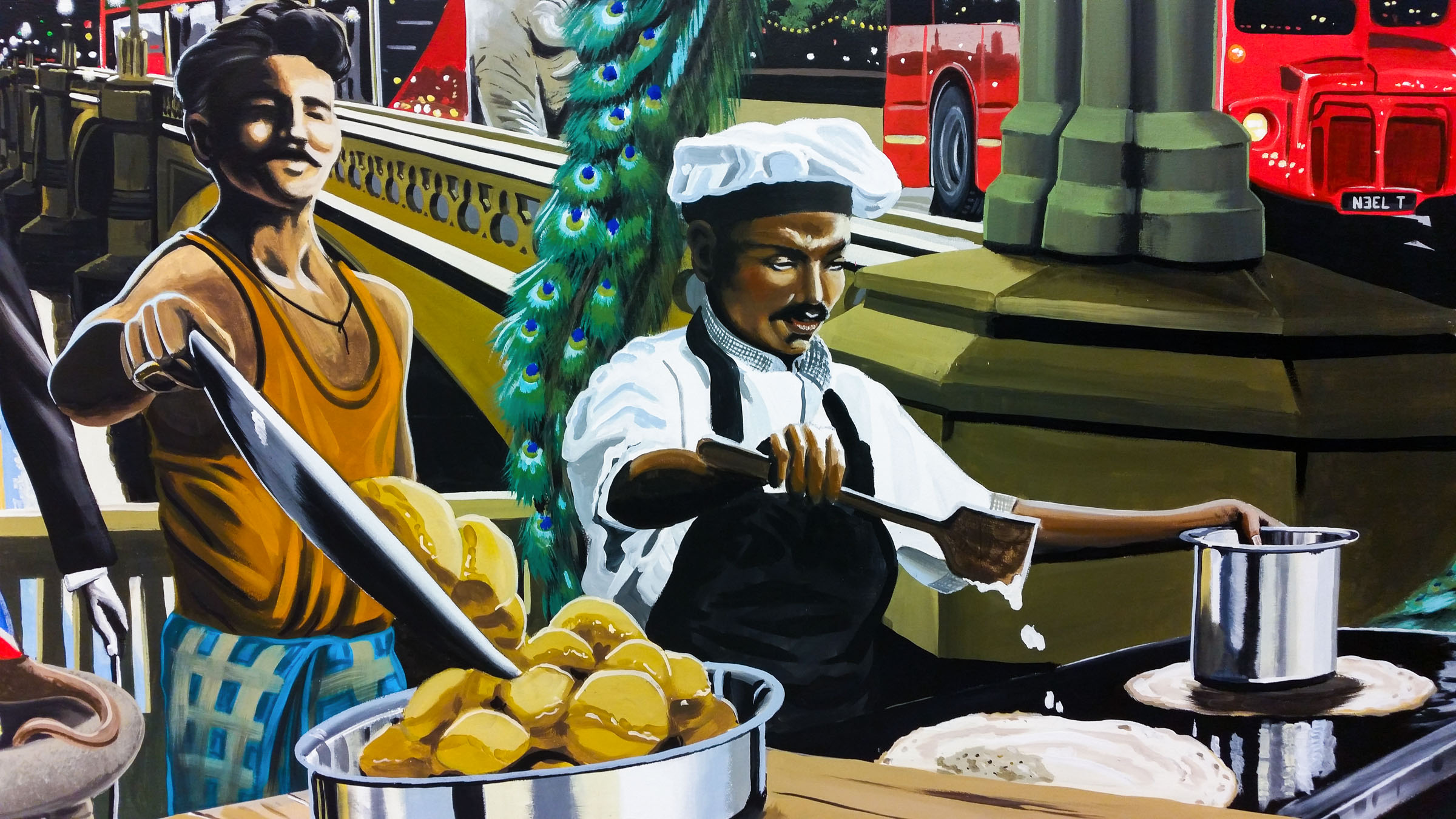 Mural shows Indian Street food, puri and dosa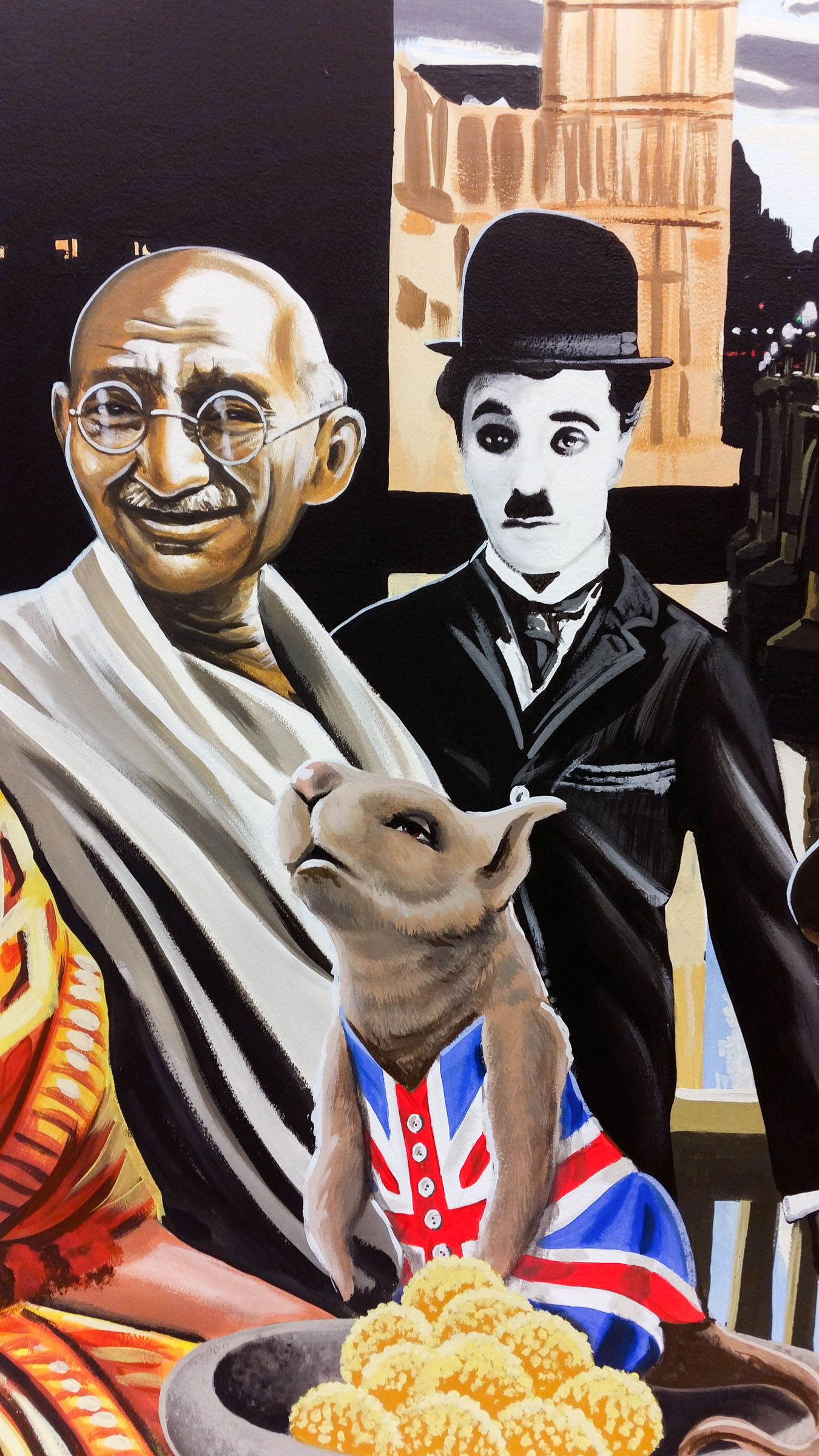 Ghandi and Chaplin, and Ganesha's Rat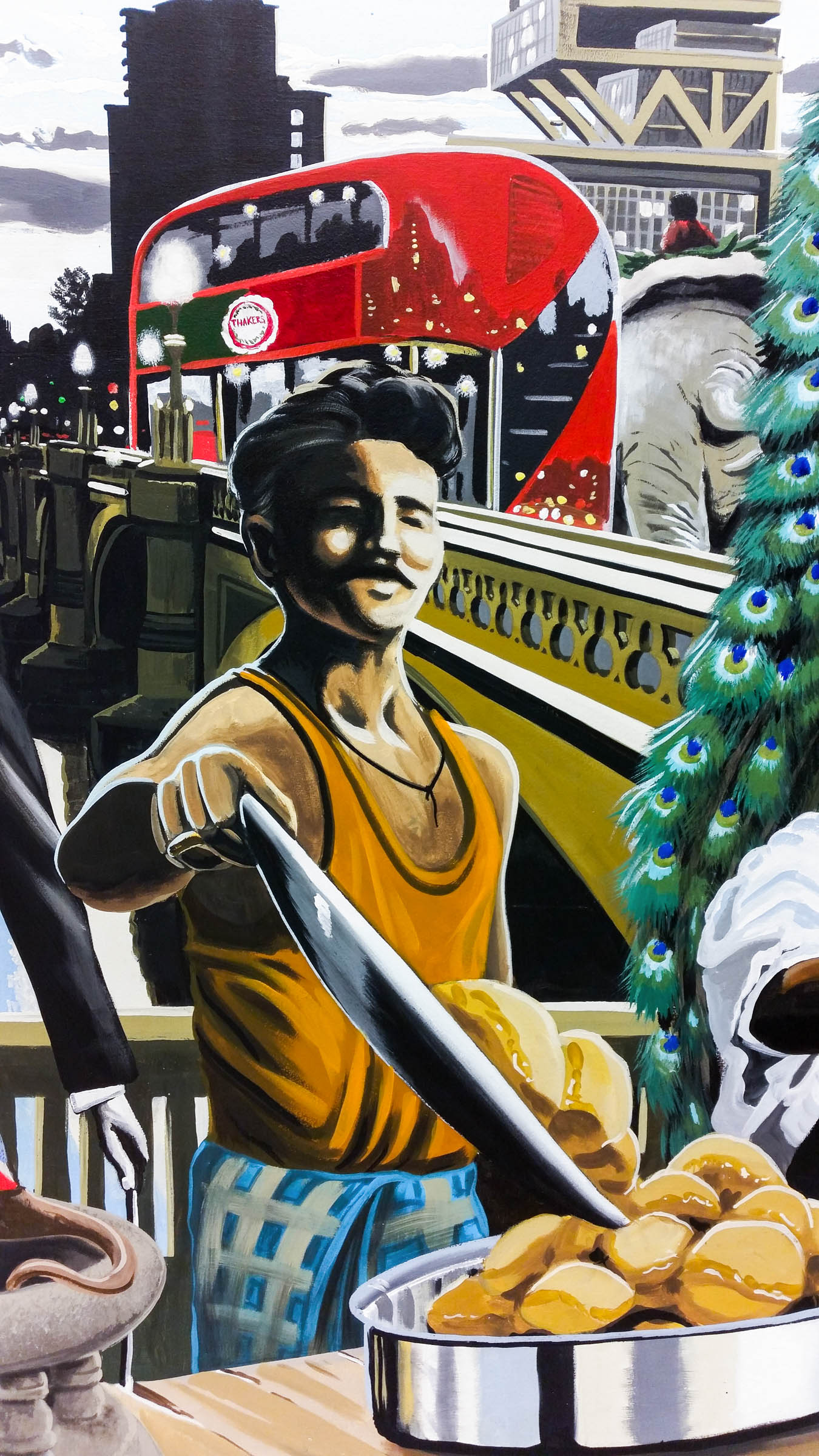 Street chef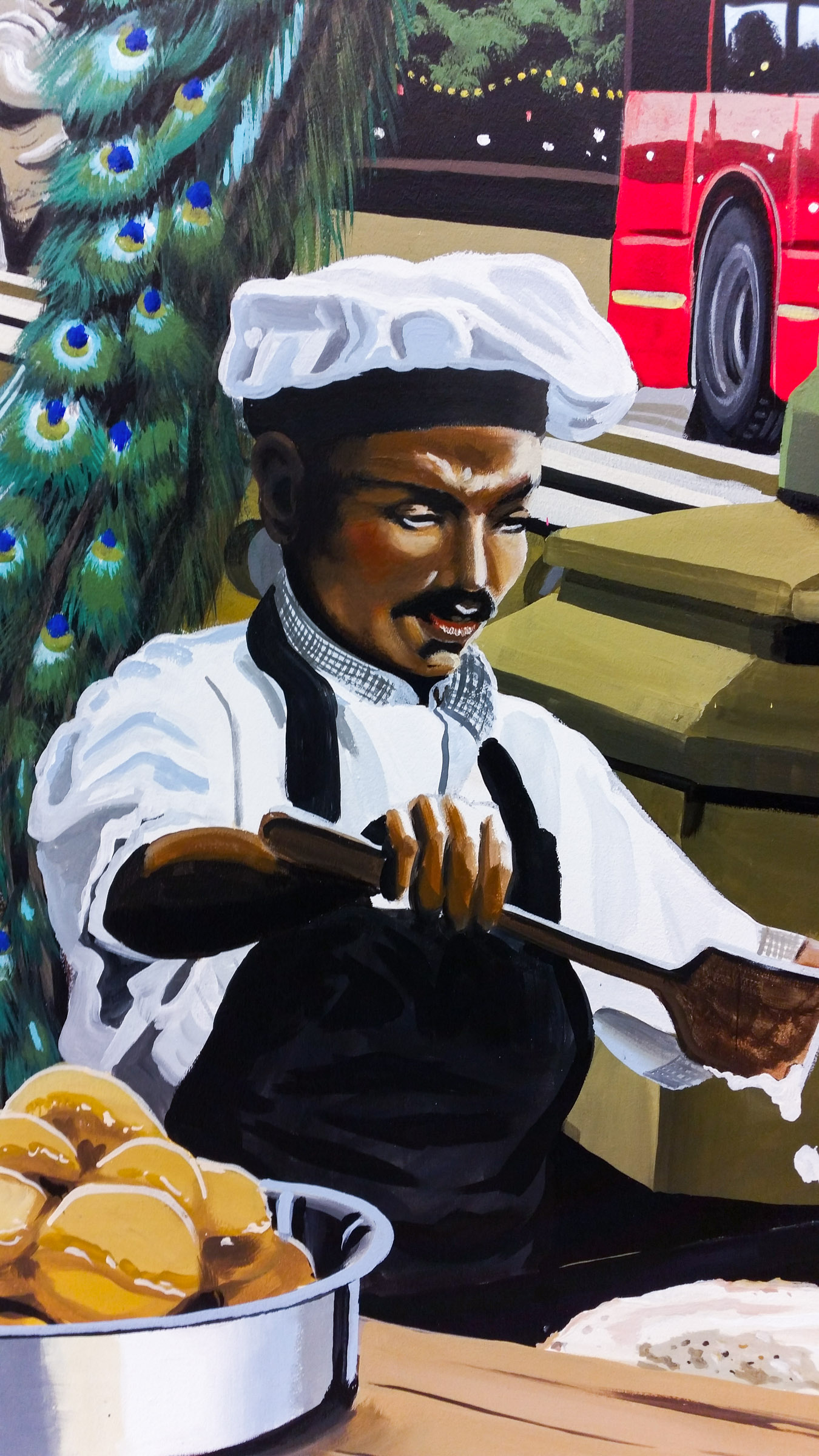 Another kind of street chef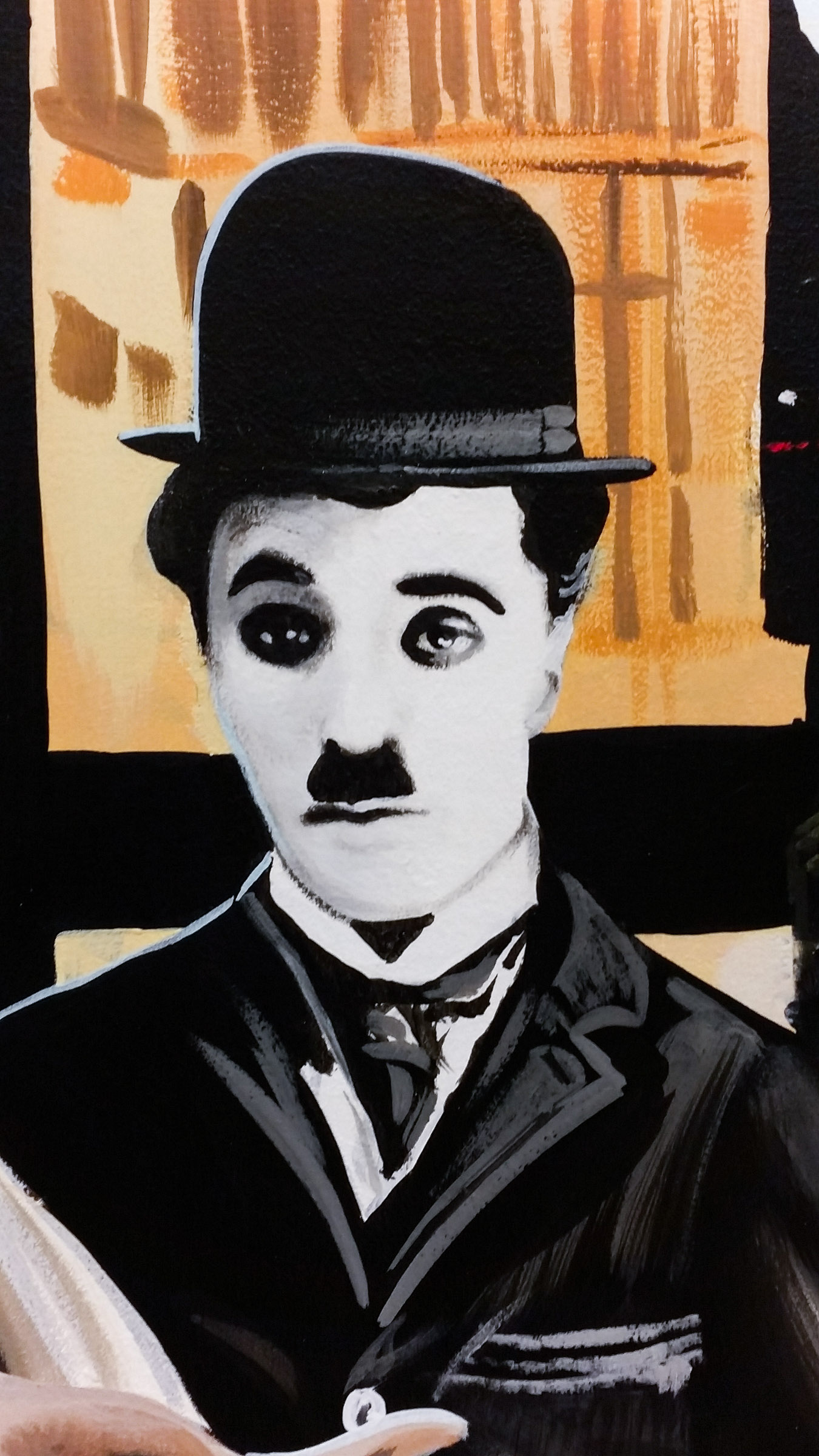 Mural painting of Charlie Chaplin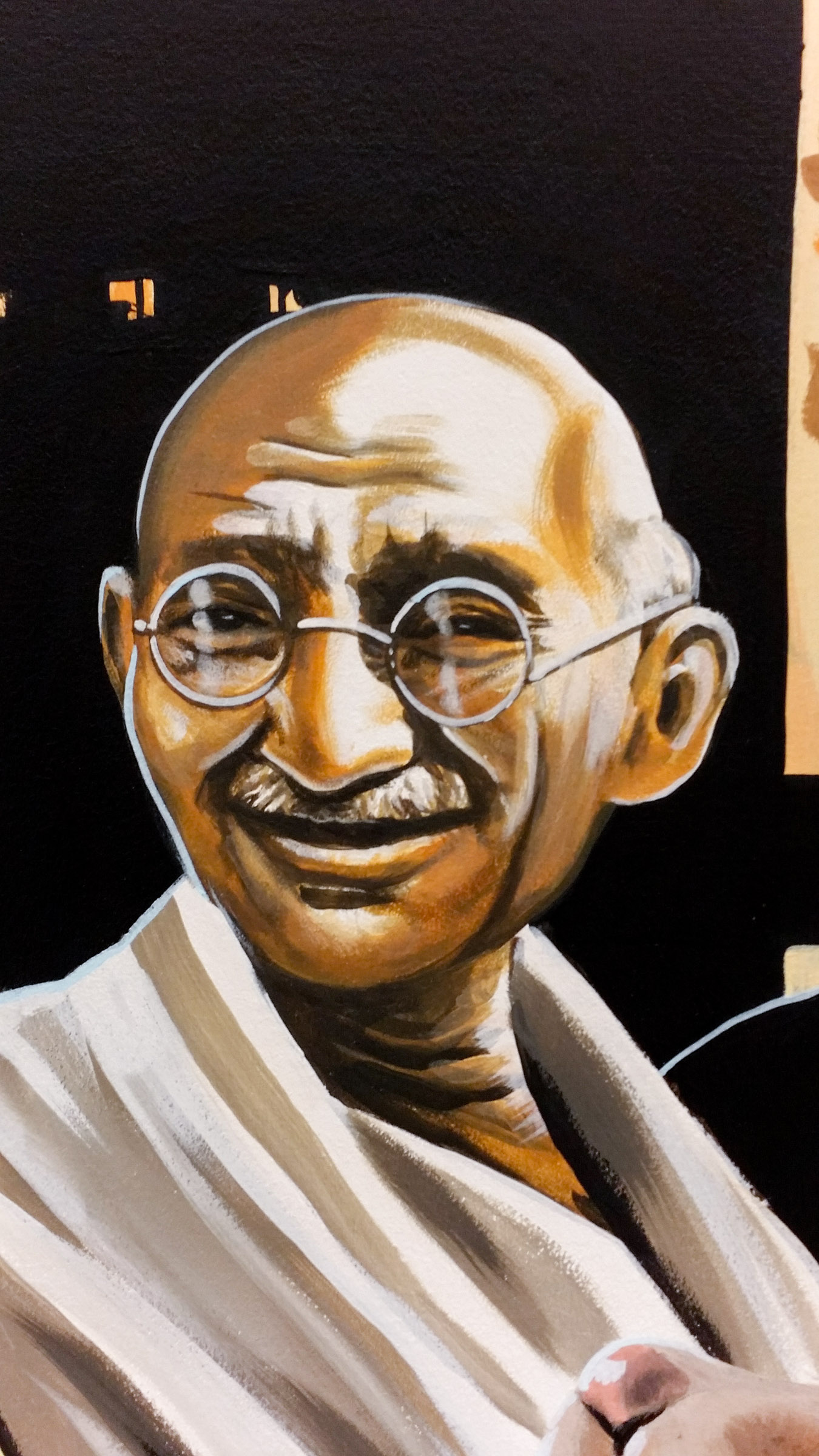 Mural painting of Ghandi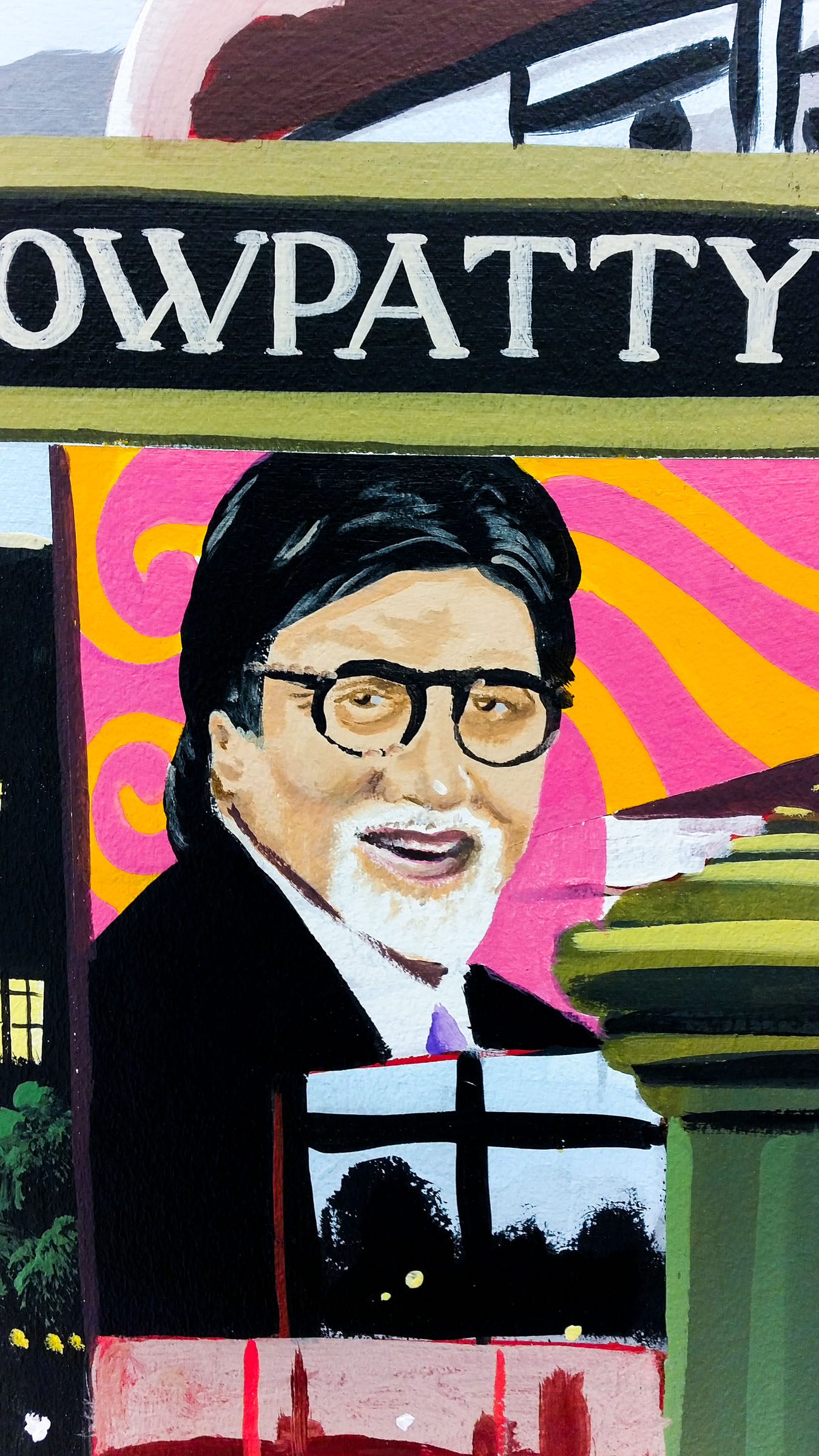 Mural of Bollywood superstar Amitabh Bachchan on the side of an English Routemaster bus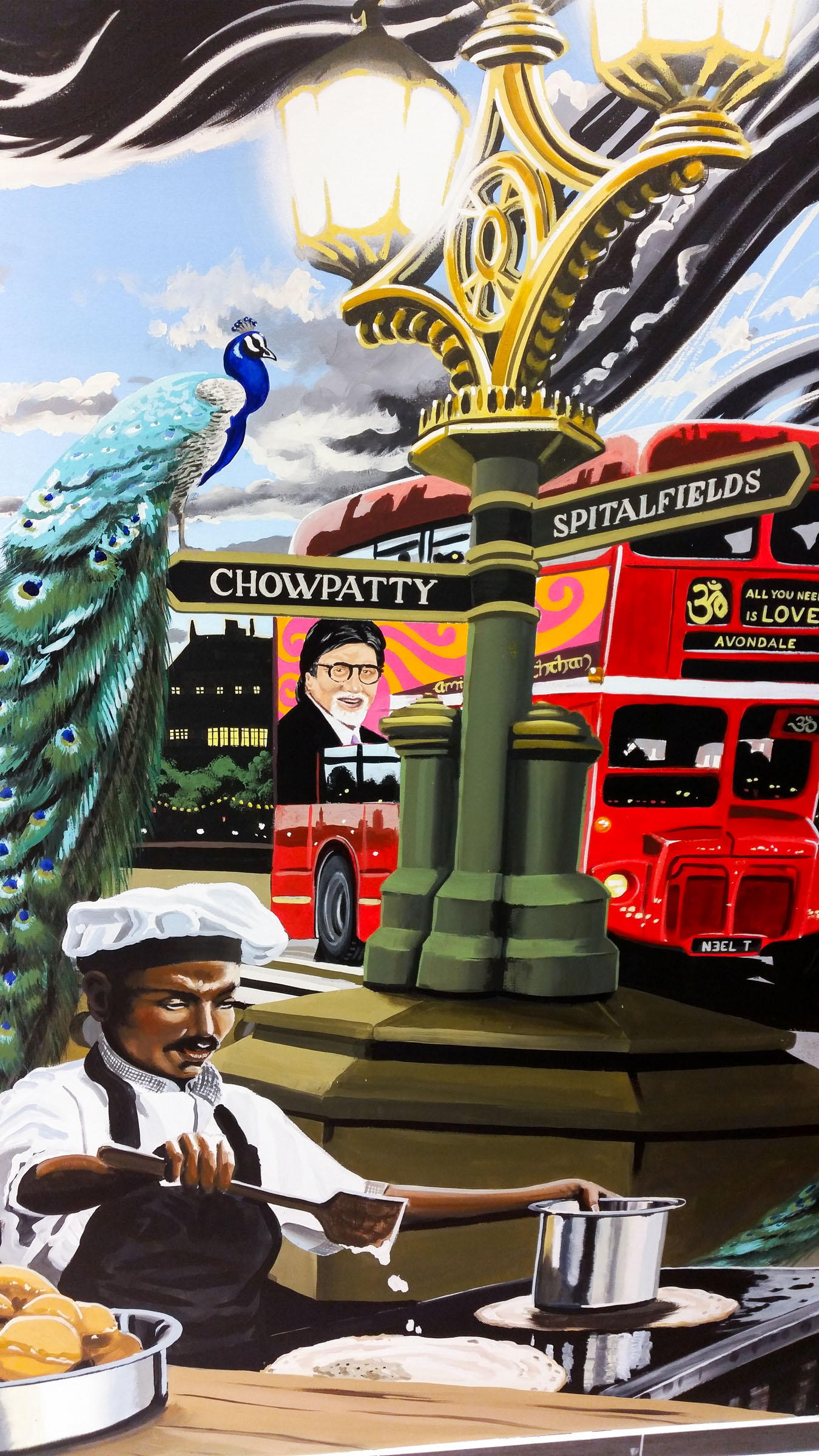 Peacock, bus, street vendor, glowing Westminster Bridge street light mural, and Amitabh Bachchan!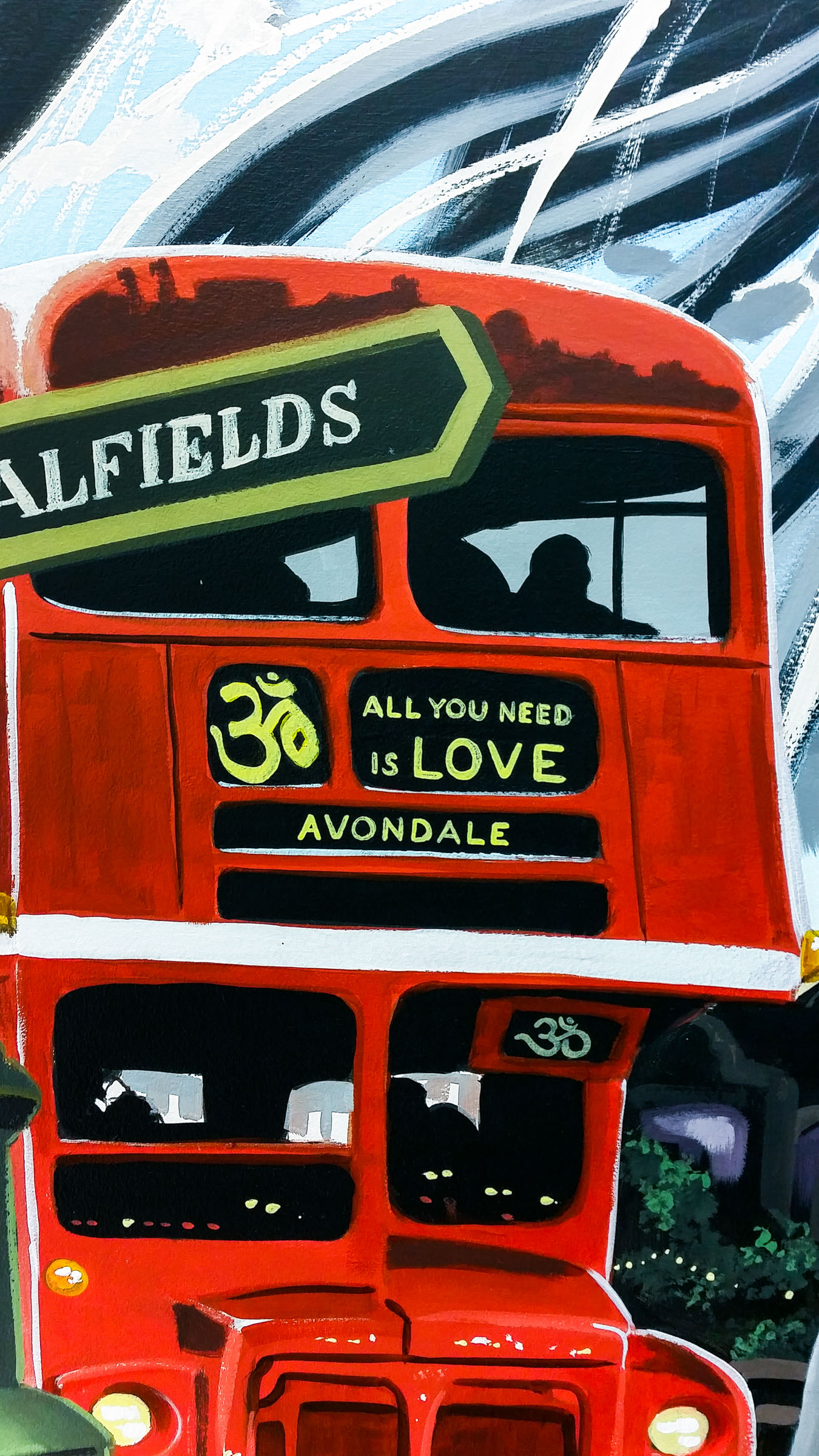 Bus number - Om, Destination - Love.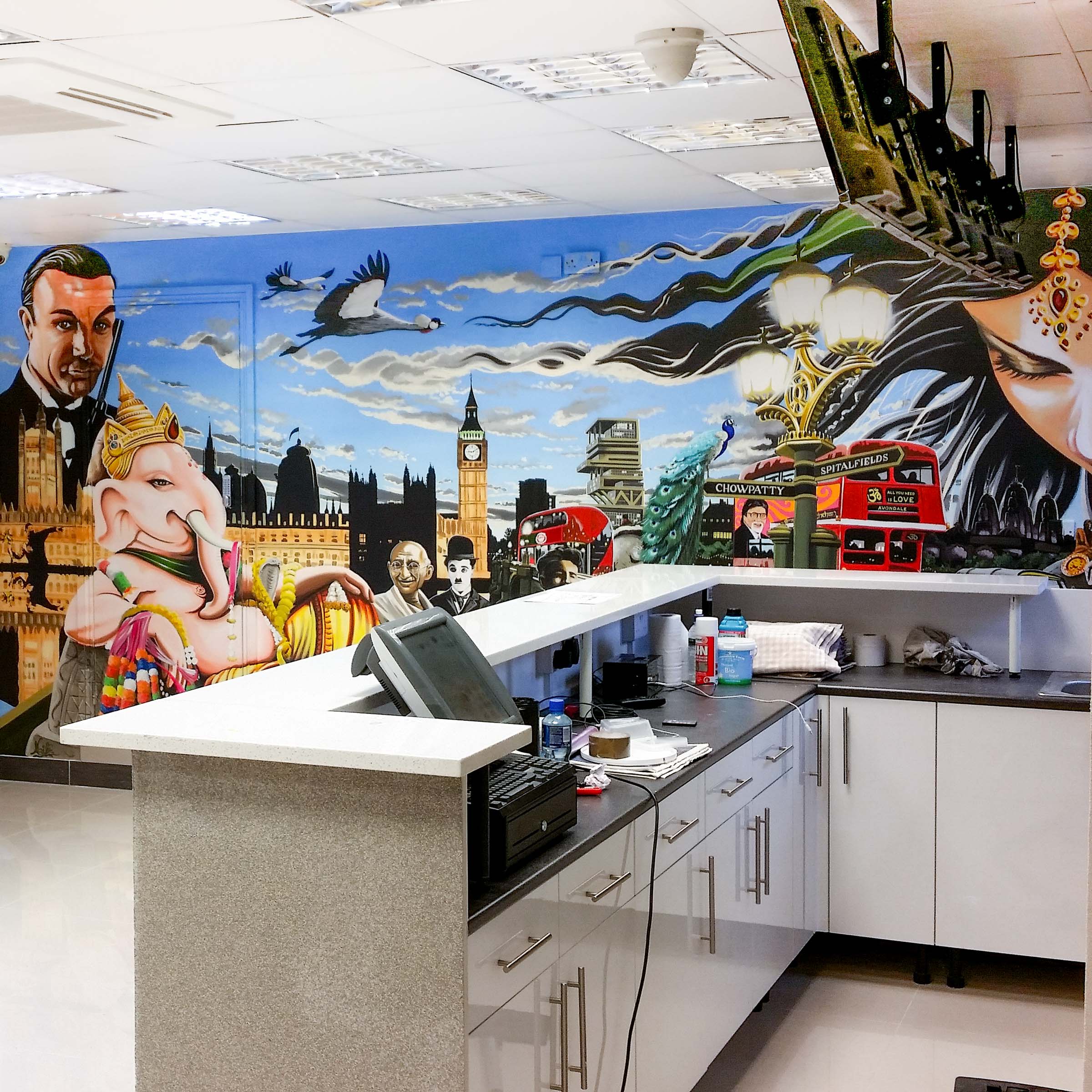 ..where the mural lives to the side of the counter.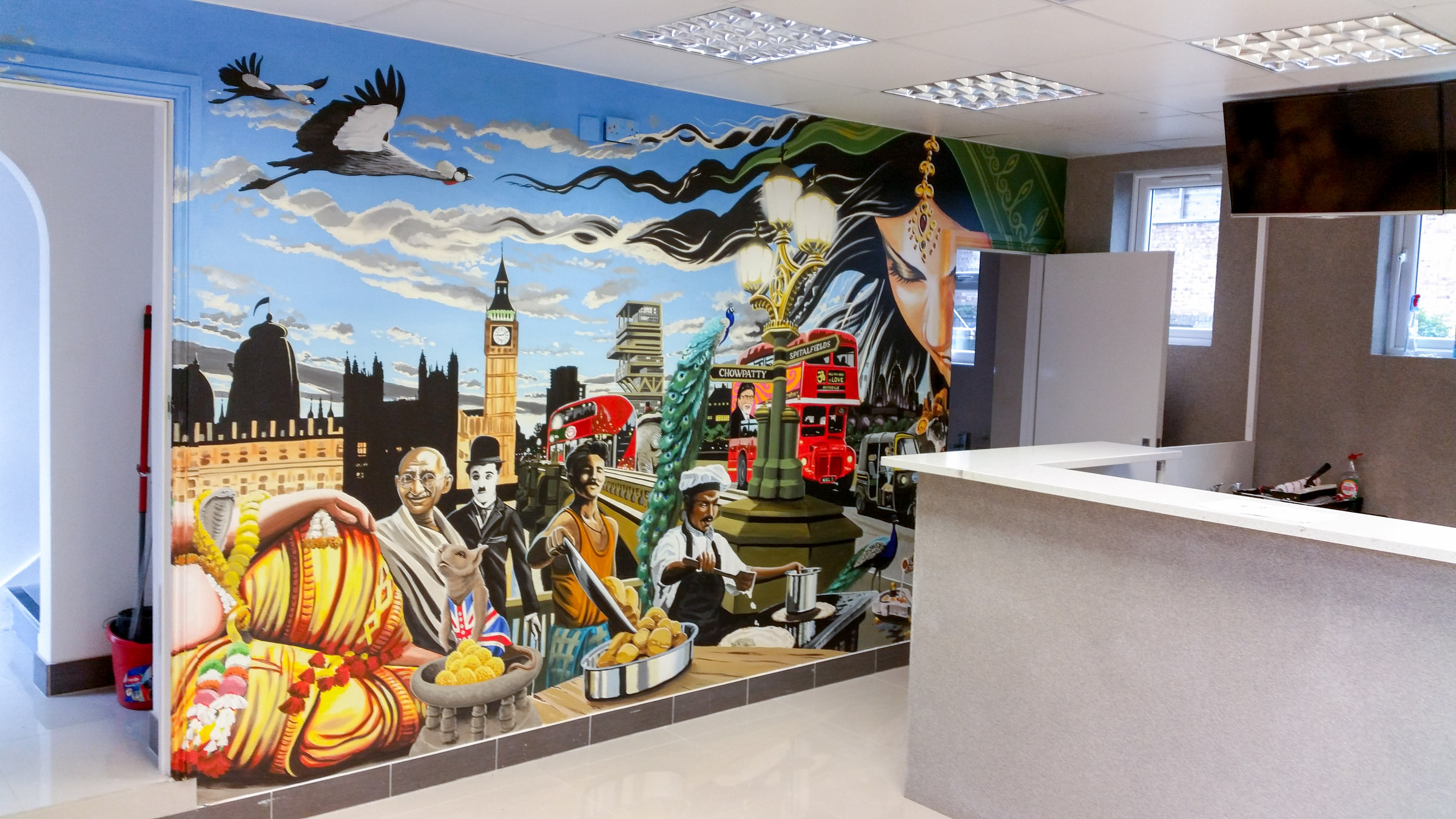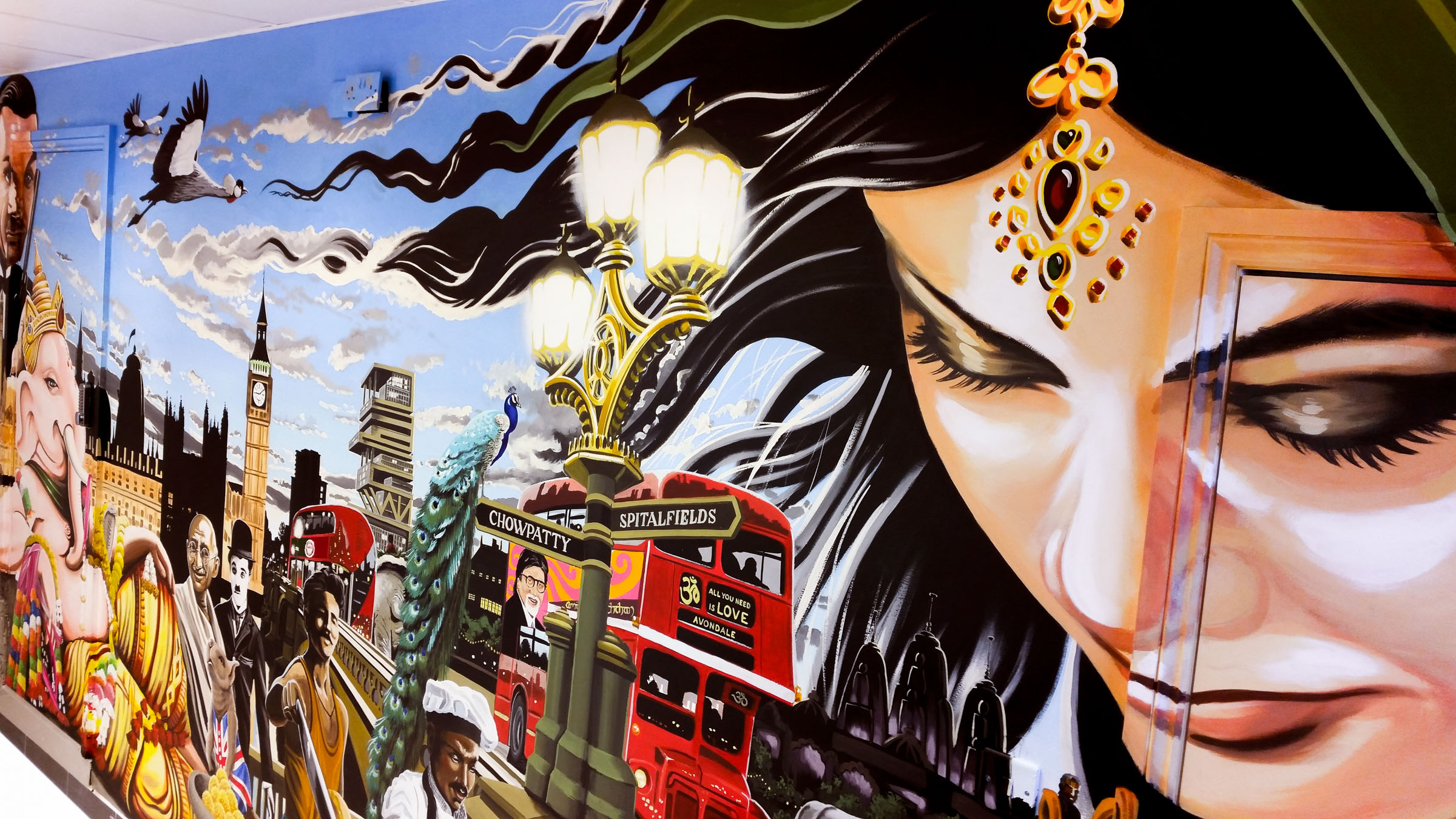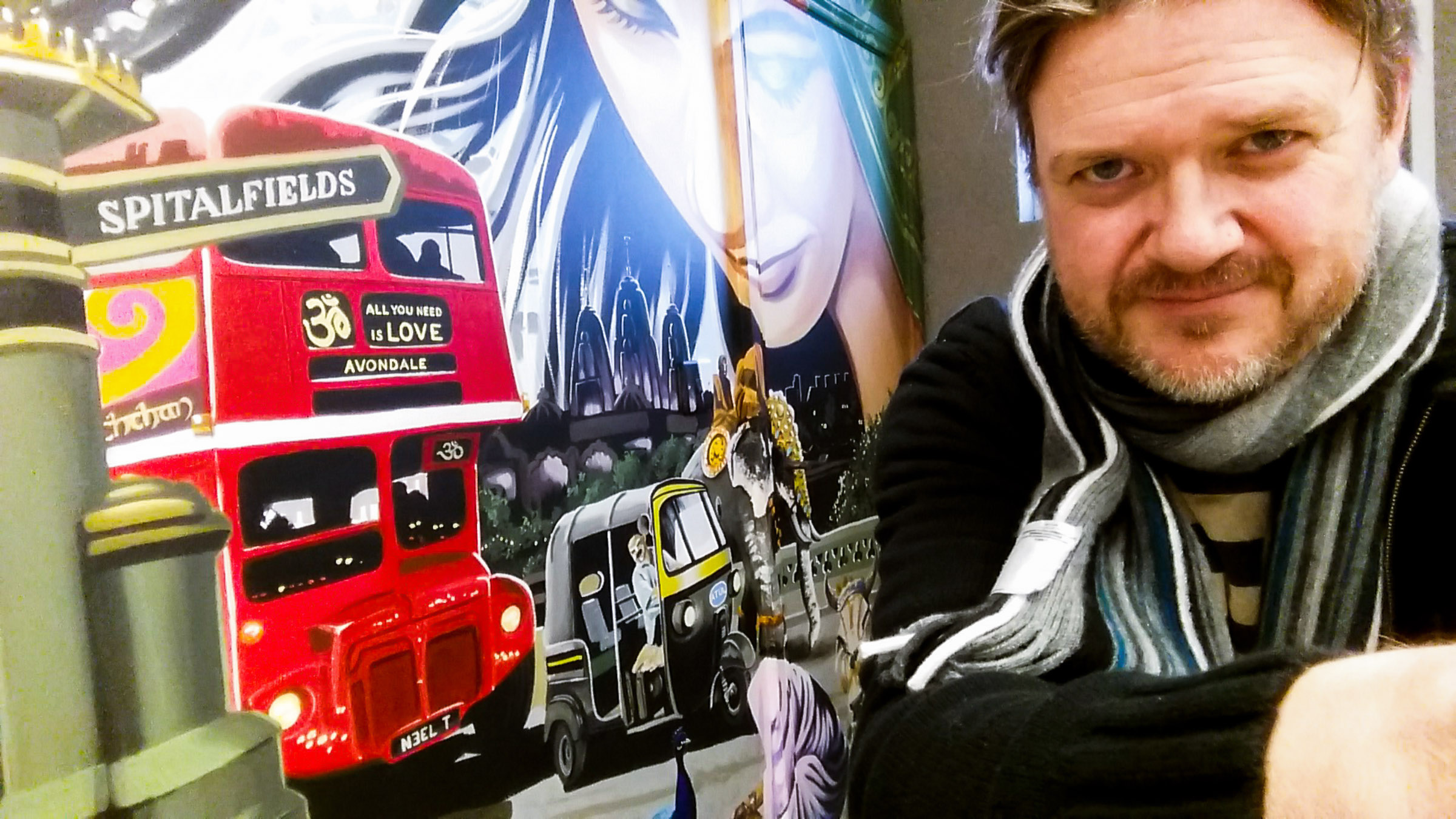 ..and some artist guy ;)
A little more info about this mural:
A great job for a family business who looked after me very well...
Thank you Thakers!


The mural was painted by hand, directly on to the wall, as are most of the murals on this website.

Date - January 2015
Location - Hounslow, London, UK