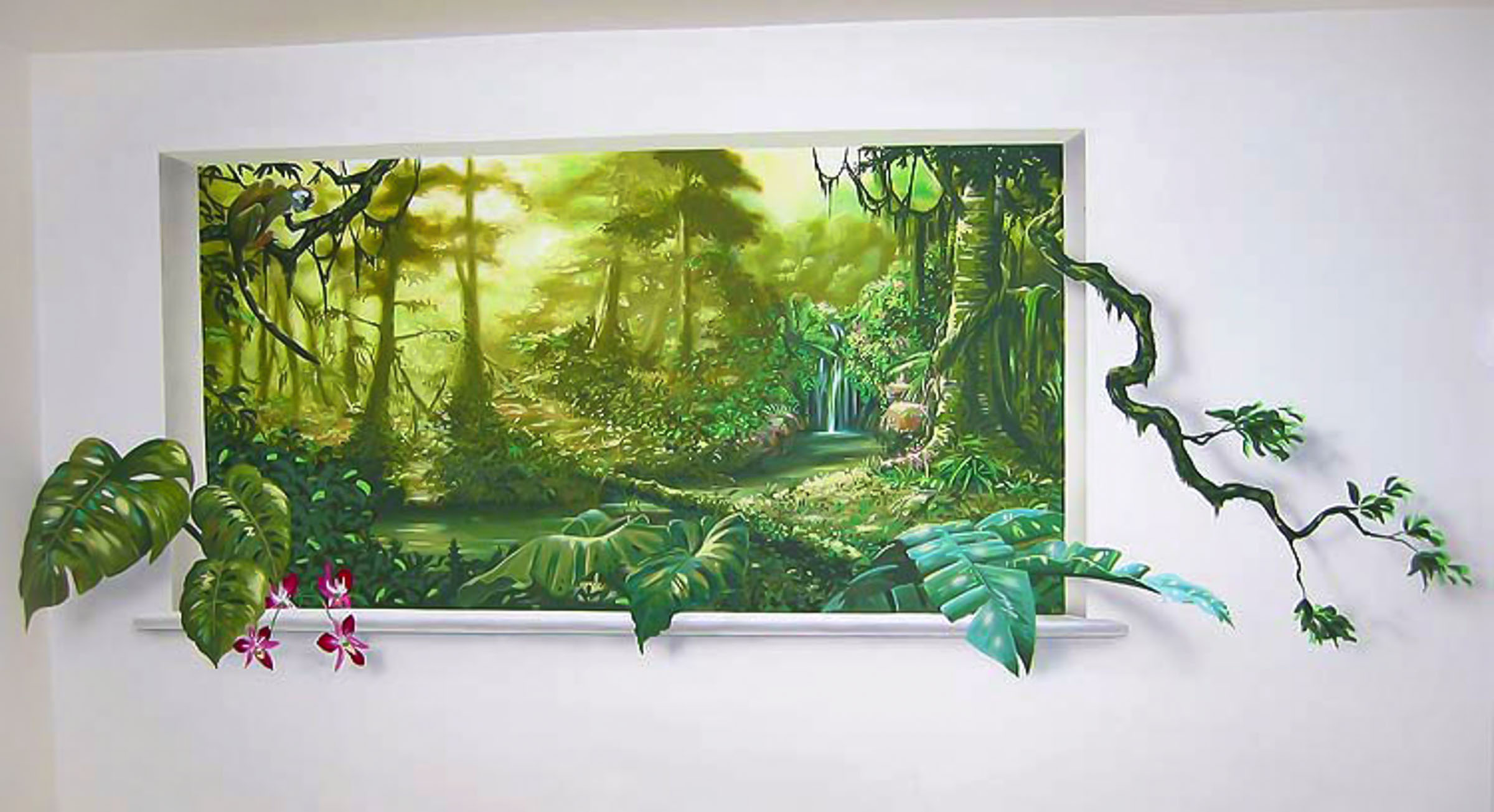 Trompe l'oeil jungle through wall opening with creeping vine reaching into the room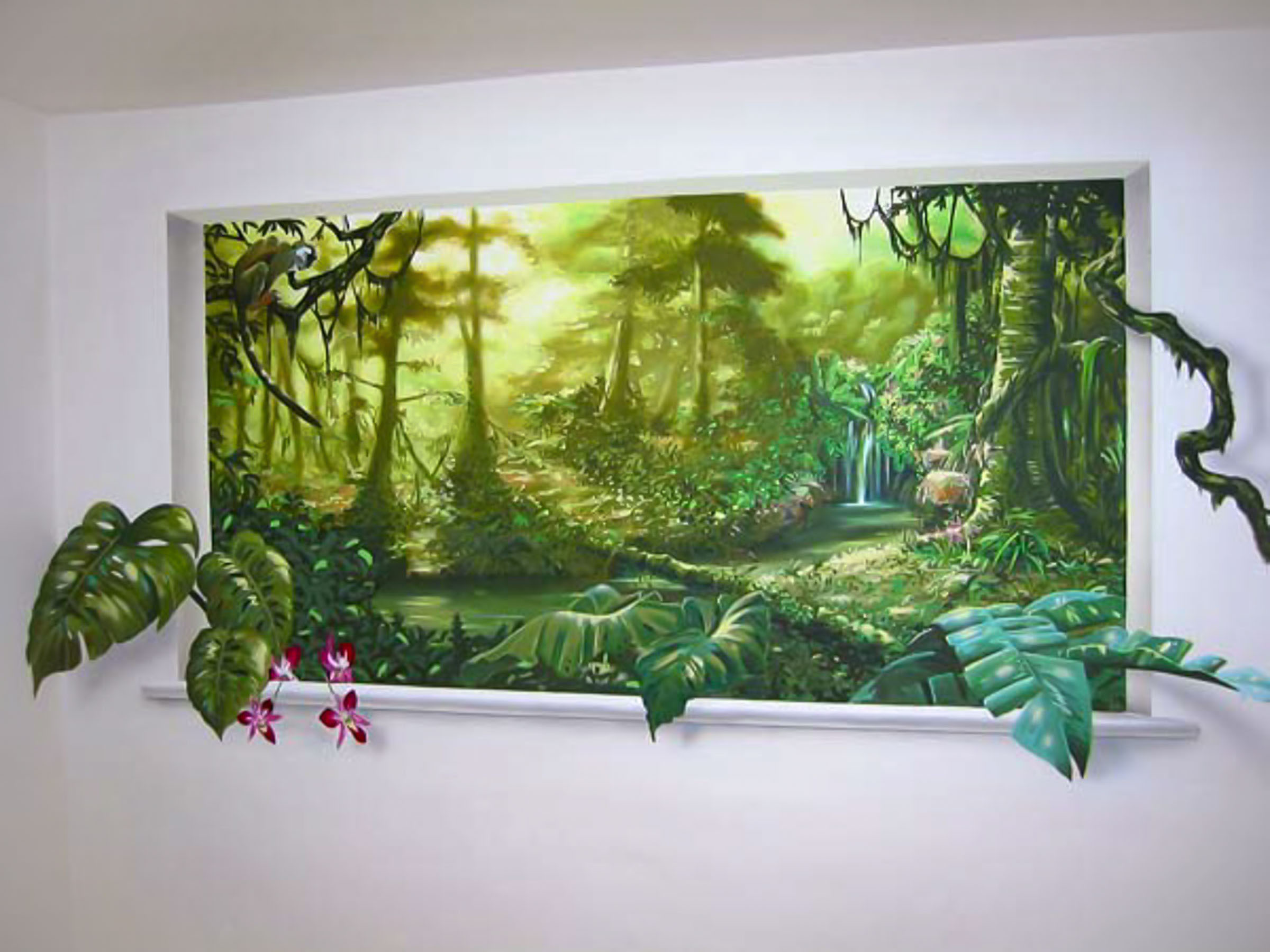 Trompe l'oeil jungle through wall opening, a little closer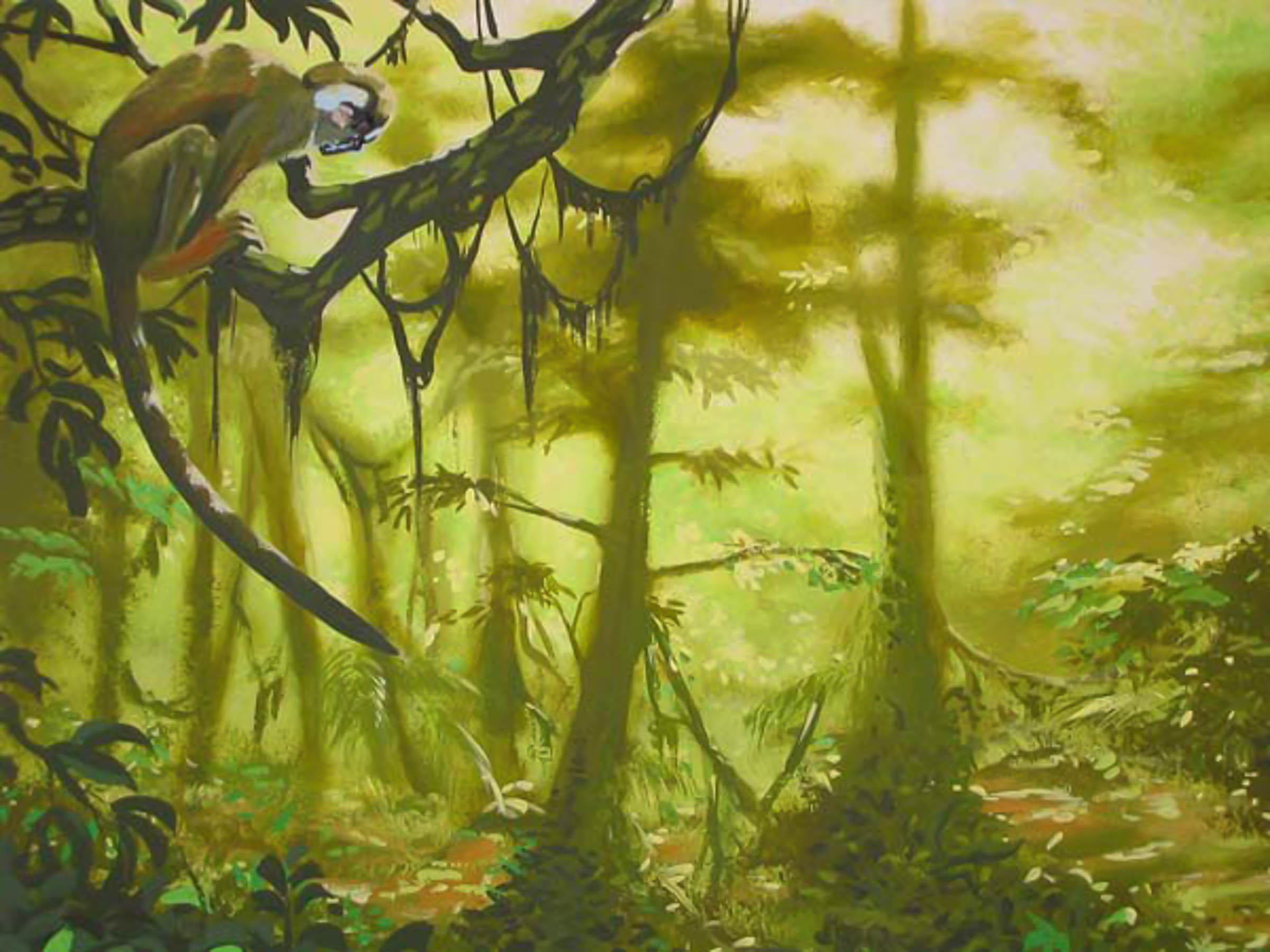 Monkey in sunlit jungle - painting with light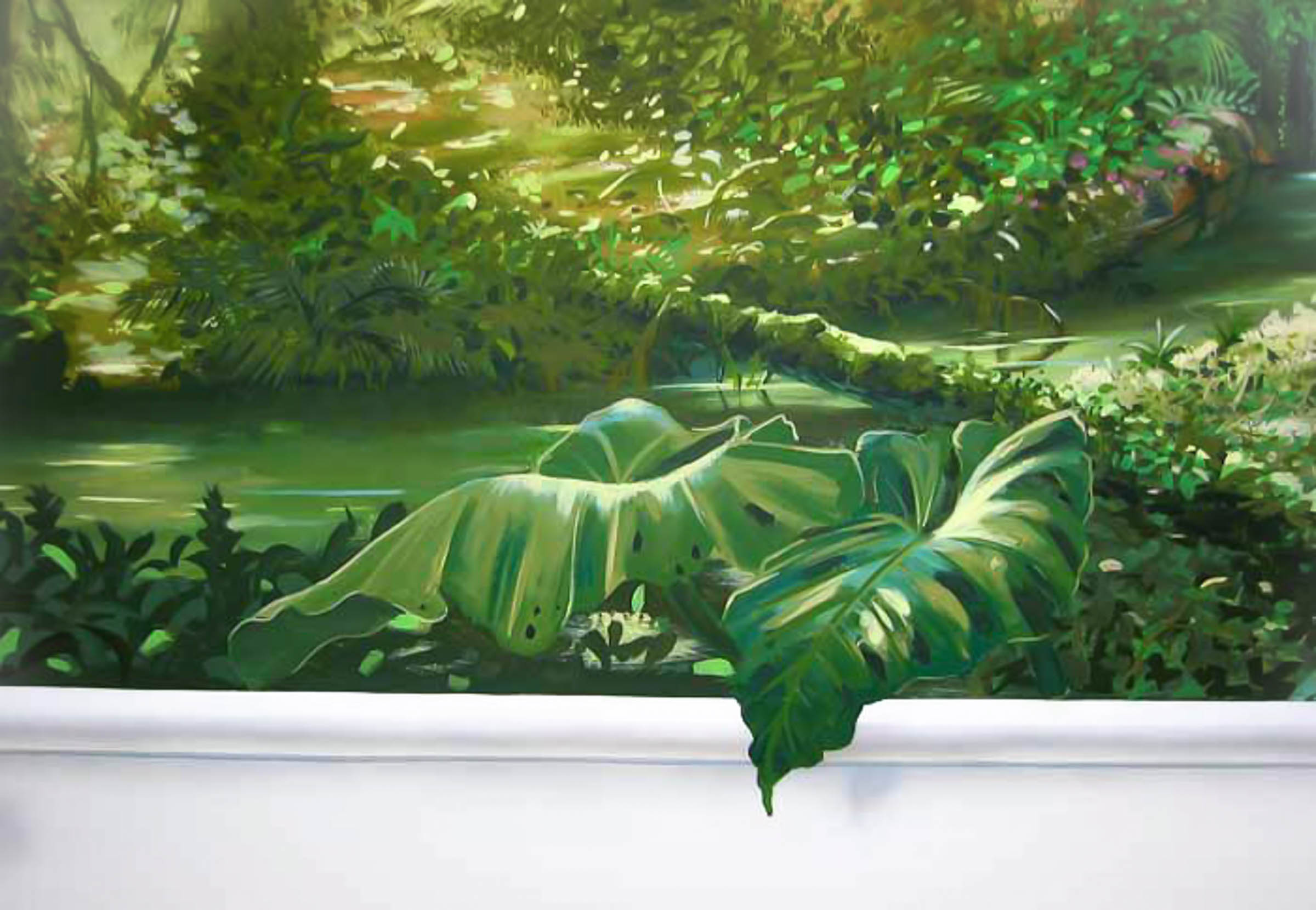 3D jungle leaves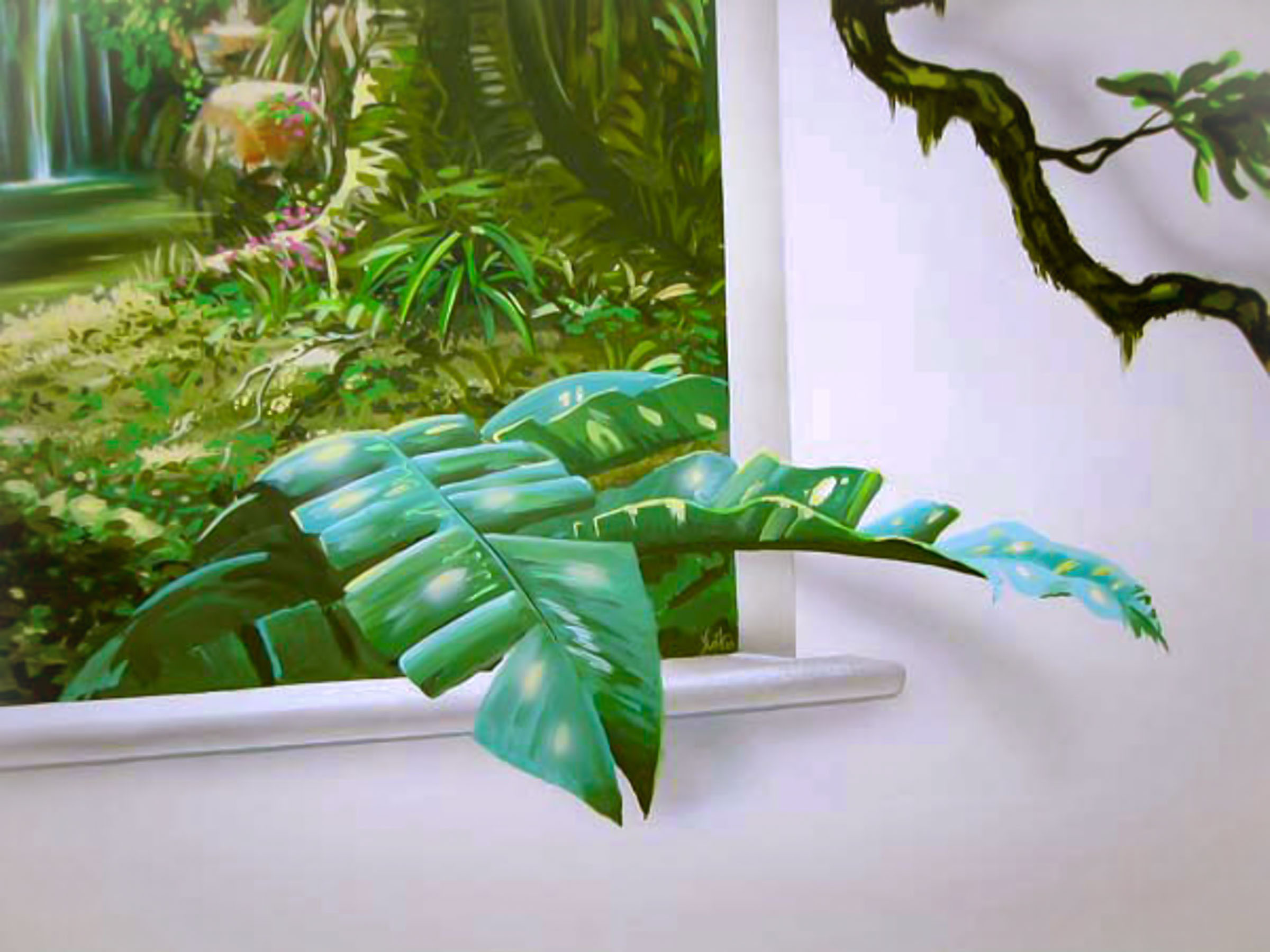 More painted 3D jungle leaves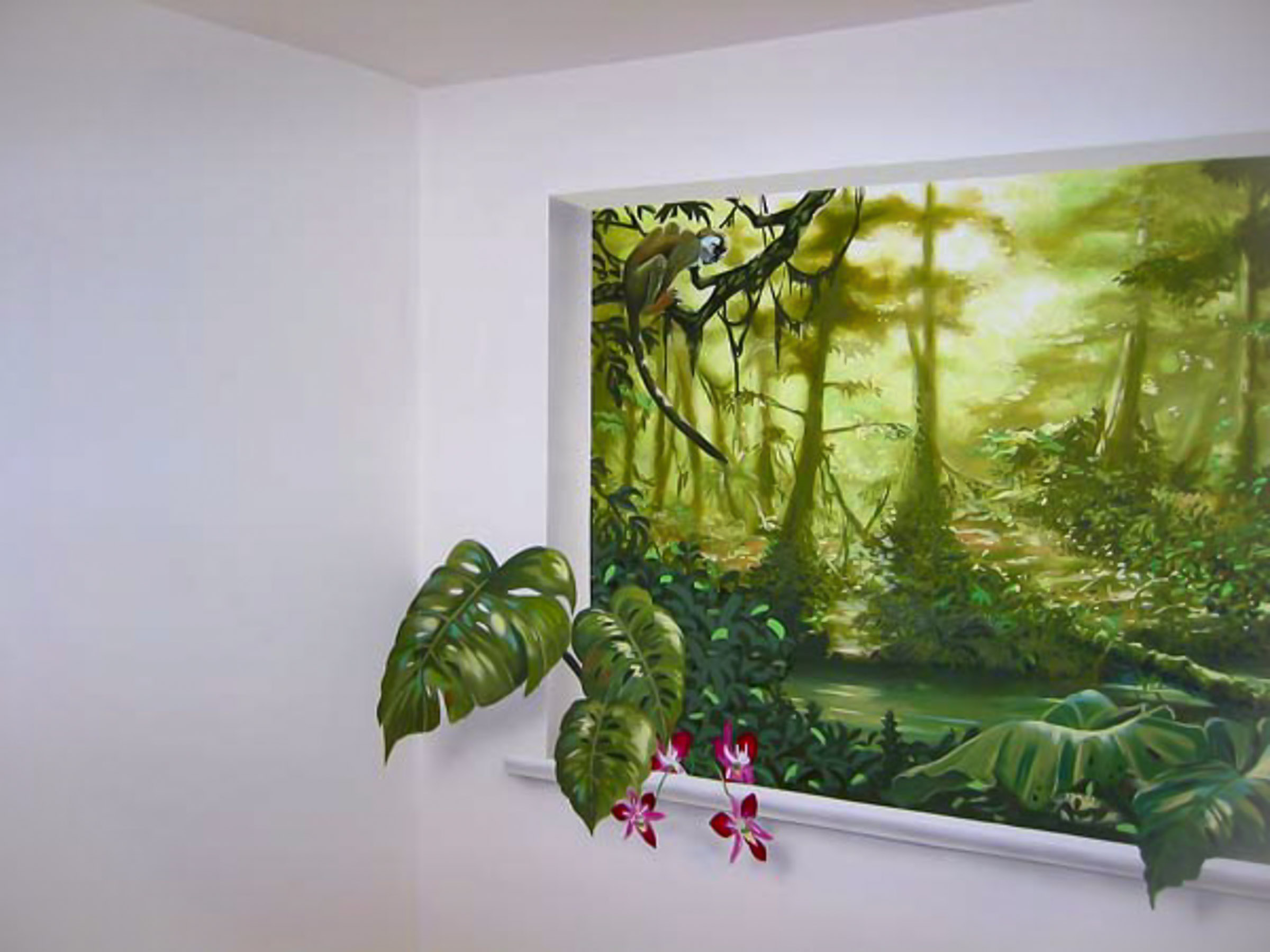 jungle trompe l'oeil with 3D cheeseplant monstera leaves
A little more info about this mural:
The trompe l'oeil effect in a dining room was painted high up on the wall to allow for some fitted cupboards to be added underneath, after I had finished. An older mural so please forgive the picture quality.

The mural was painted by hand, directly on to the wall, as are most of the murals on this website.