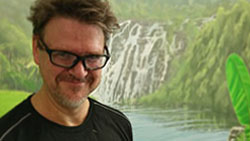 NEIL WILKINSON-CAVE

MURAL ARTIST and CHILDREN'S BOOK ILLUSTRATOR
Hi, my name is Neil and I am a mural painter, artist and illustrator. I have been painting colourful and detailed artwork all my adult life, and fabulous murals professionally since 2002. Dedicated mural artists are something of a rarity, we are continually studying and advancing our mural painting skills, and with this vocational tenacity and experience comes the assurance that any work undertaken for you will be the best quality, rooted in a desire to always do a great job.
I am based in a quiet little corner of Devon, working locally, nationally and internationally, with my artwork appearing as far afield as London, Essex, Berkshire, Northamptonshire, Staffordshire, Lancashire, Scotland, plus Florida USA and China, among others.
I have also more recently turned my hand to children's book illustration.
HAND-PAINTED MURALS
I provide a bespoke hand-painted mural service, which includes children's murals, home and garden artwork, and murals for business and the wider community. I can work in the private, commercial, entertainment, educational and social care sectors. You are invited to view my portfolio in the various galleries on this website, they represent a cross section of the work I have thus far been asked to do over the years..
I've hand-painted hundreds of mural commissions large and small around all sorts of spaces, including many children's bedrooms and playrooms, but also more unusual places such as swimming pools, bathrooms, garden rooms and outdoor walls, in restaurants, offices, games and cinema rooms, on the side of a boats and vans, for soft-play centres and playgroups, schools, hospitals, care homes, the list goes on. My main clientele are parents wanting a great quality children's mural, but I also like to create believable trompe l'oeil as well as other beautiful artworks for anyone with a seed of an idea or a dream, and with styles to suit every budget I'm sure to be able to create something great for you.
CHILDREN'S BOOK ILLUSTRATION
More recently I have started producing illustrative artwork, and doing the layout and design for children's books, the cover of one is shown below, so if you would like your fabulous story illustrated get in touch for a chat.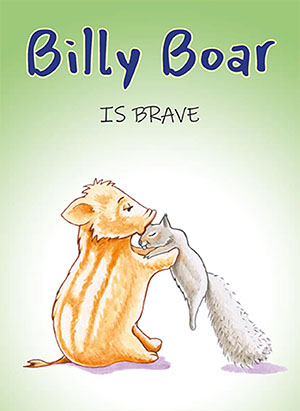 H
a
v
e
a
c
o
l
o
u
r
f
u
l
d
a
y