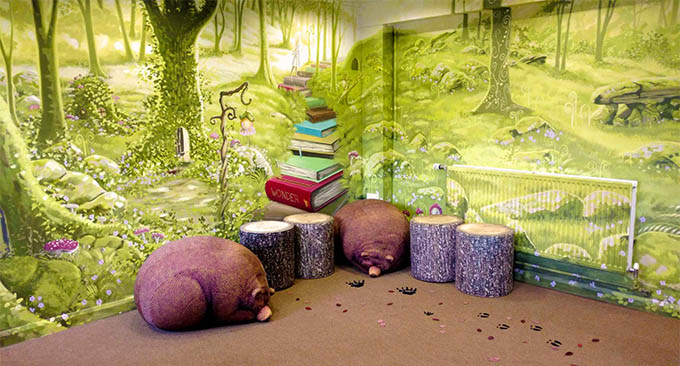 Primary School Library Mural - @ £3000
Medium to high detail
Click here to see more pictures of this room
---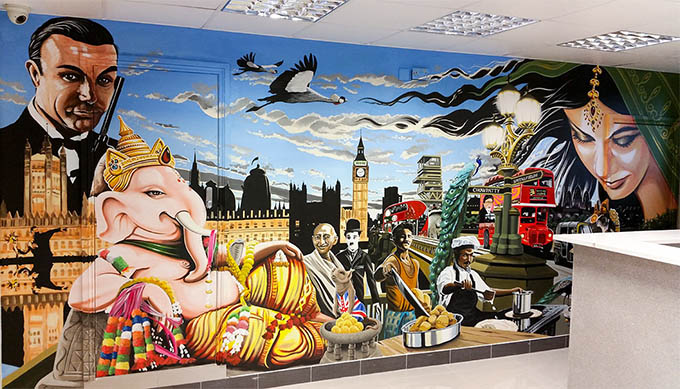 Indian Fast Food Restaurant in London - Quotes around £8000
High detail
Click here to see more pictures of this room
---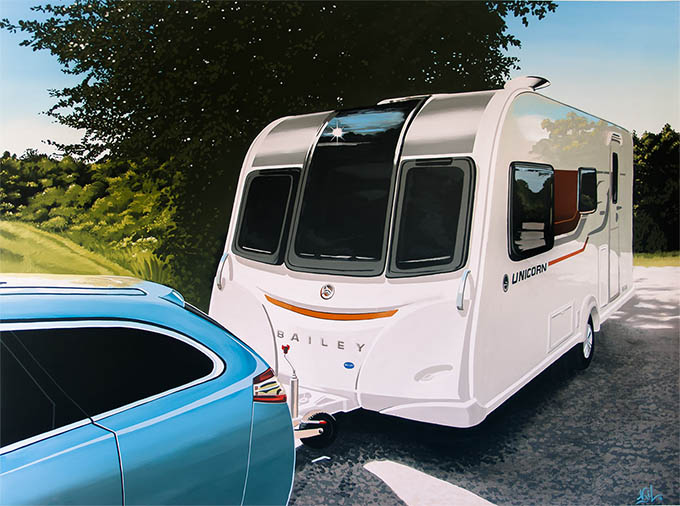 Promotional mural for caravan retailers - Quotes around £3000
Medium/High detail
Click here to see more pictures of this room
---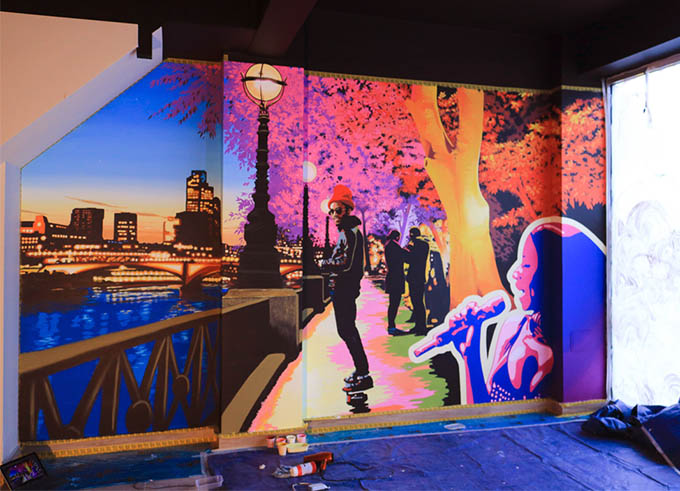 Vegology Restaurant in London - Quotes around £6000
Medium/High detail
Click here to see more pictures of this mural
---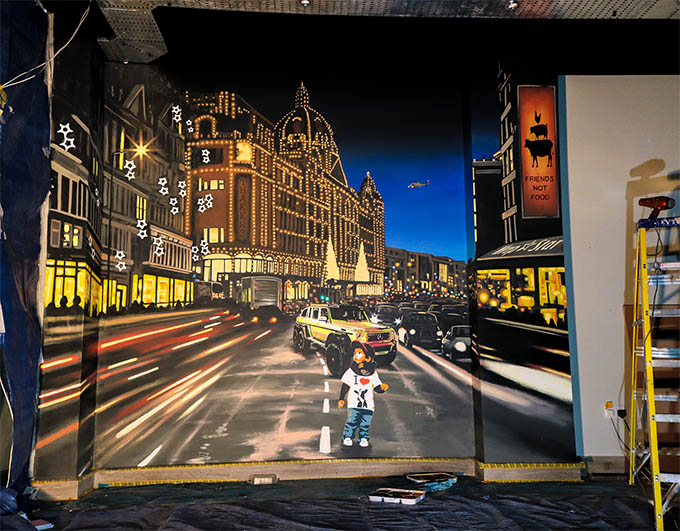 Fast food restaurant - Quotes around £6000
High detail
Click here to see more pictures of this mural
---

Artist's Impression of a Smallholding in Devon - @ £1200
Image used for brochure to aid in land sale. Original artwork is approximately 1 metre wide.
High detail
Click here to see more pictures of this artwork
---
These examples will help with a ballpark starting point for budgeting your own project, I hope it's not too confusing! This selection covers a few styles but I am able to paint many design ideas, give me shout to see if I can help with yours.
Much of the artwork shown here is pretty high detail, it's what I'm mostly asked to do, but I'm happy to paint the more affordable, less complex or smaller designs too, especially locally, though I will travel too if a project is worth doing.
So if you have just a seed of an idea, a full blown plan or anything in between, get in touch for a chat and I'll work out a quote, with no obligation.
Neil