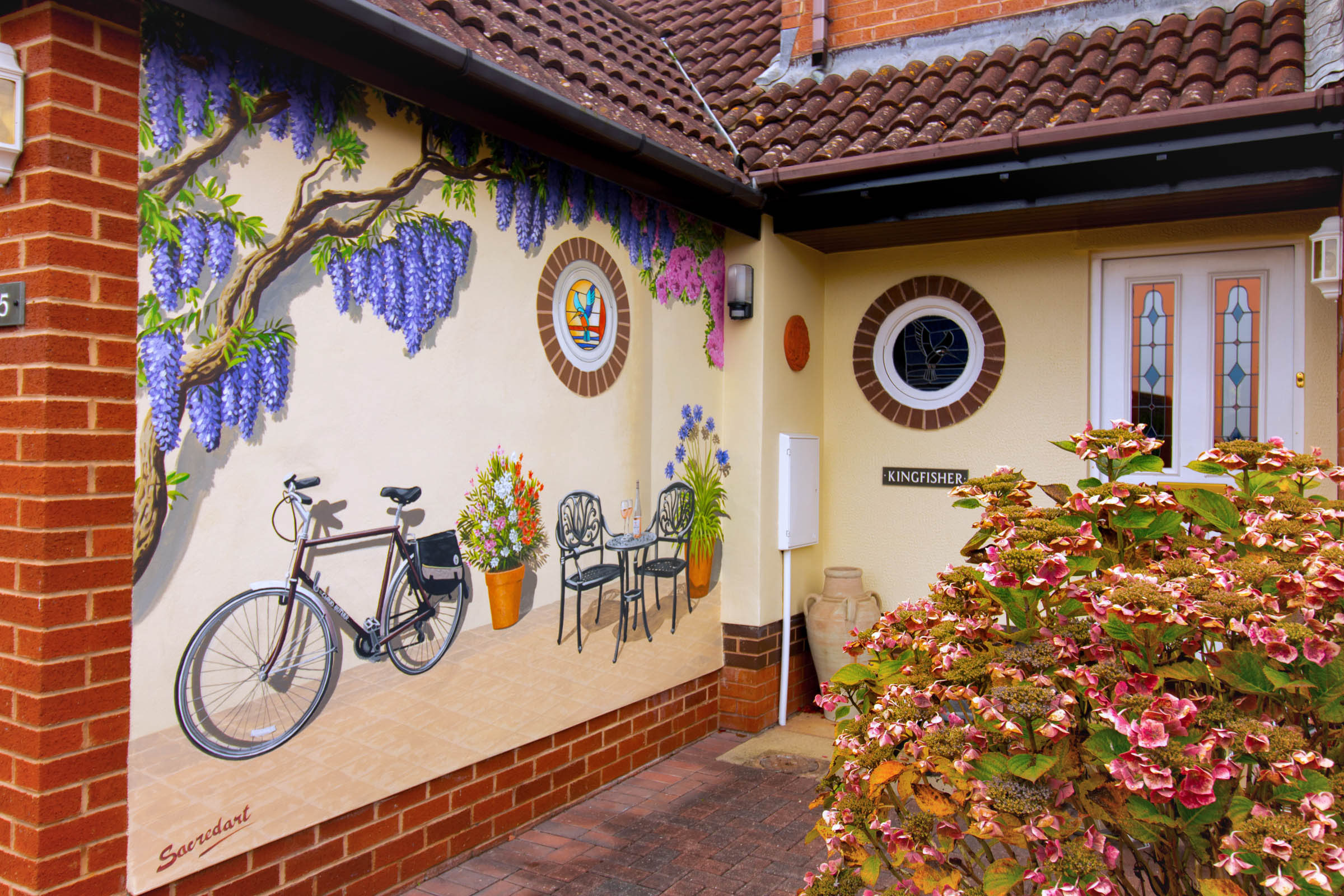 Trompe L'oeil mural depicting some treasured memories for my two clients.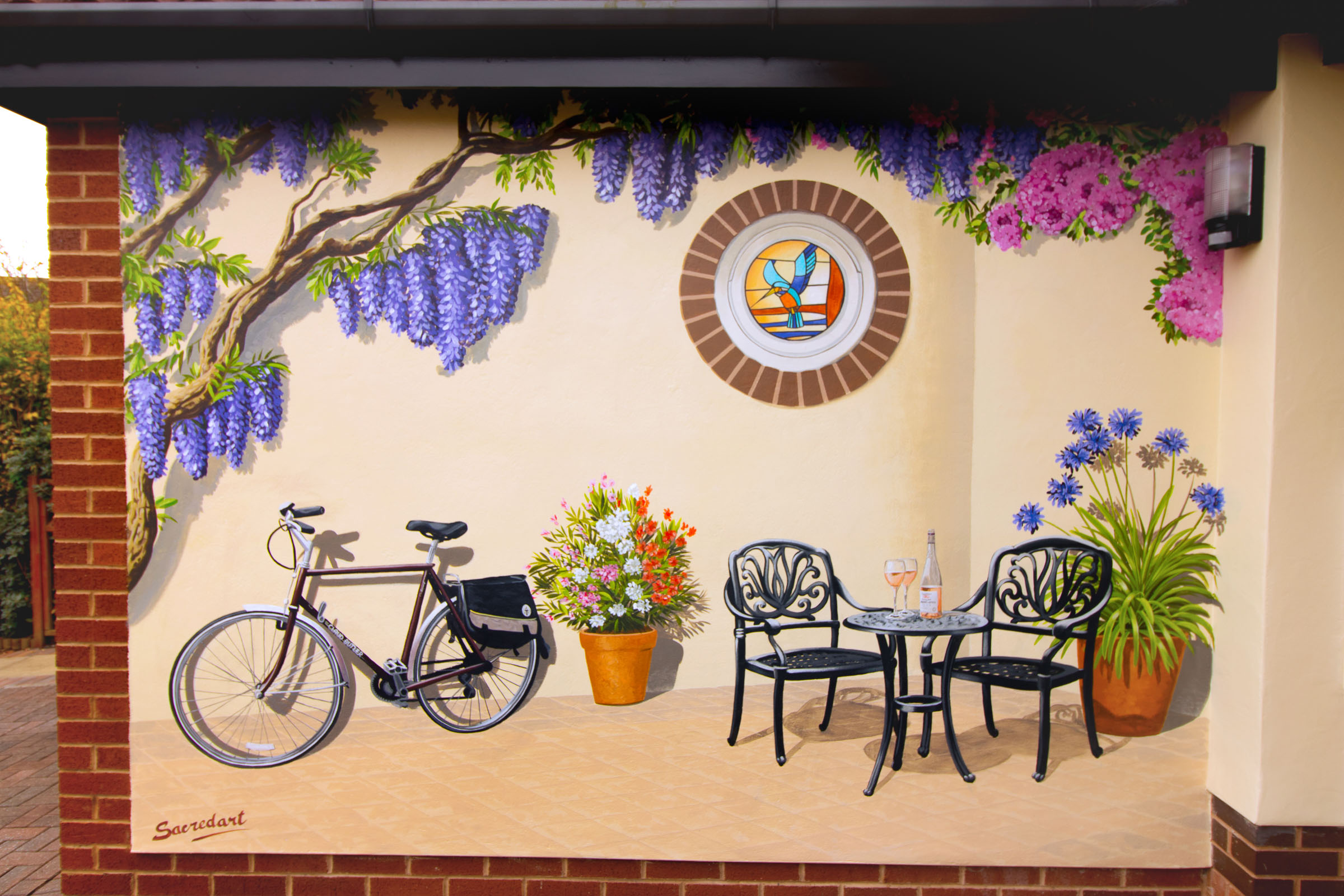 Memories of a cycling holiday destination in France brought home in this exterior mural painted on a garage wall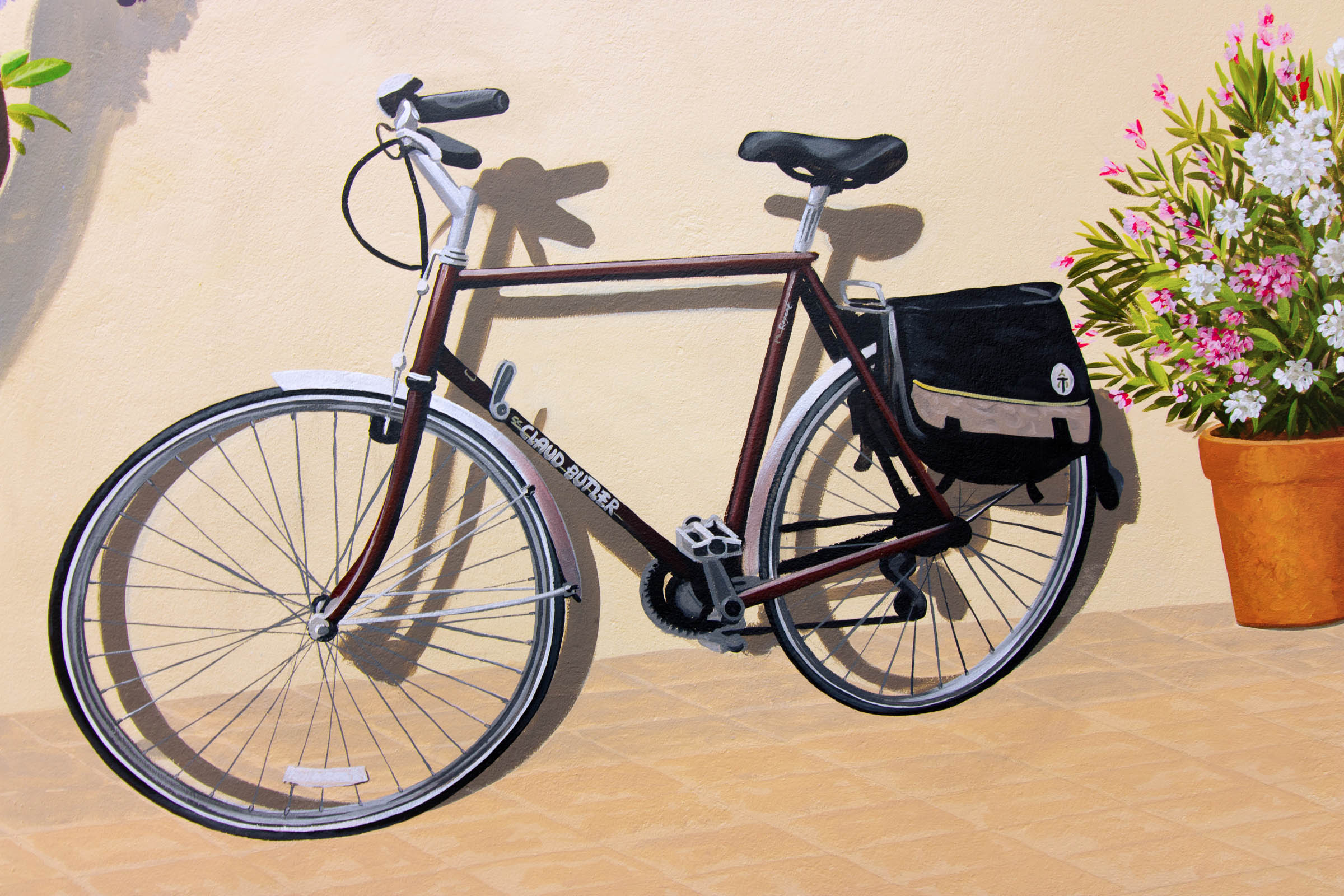 Trompe L'oeil favourite bike with panniers placed in the scene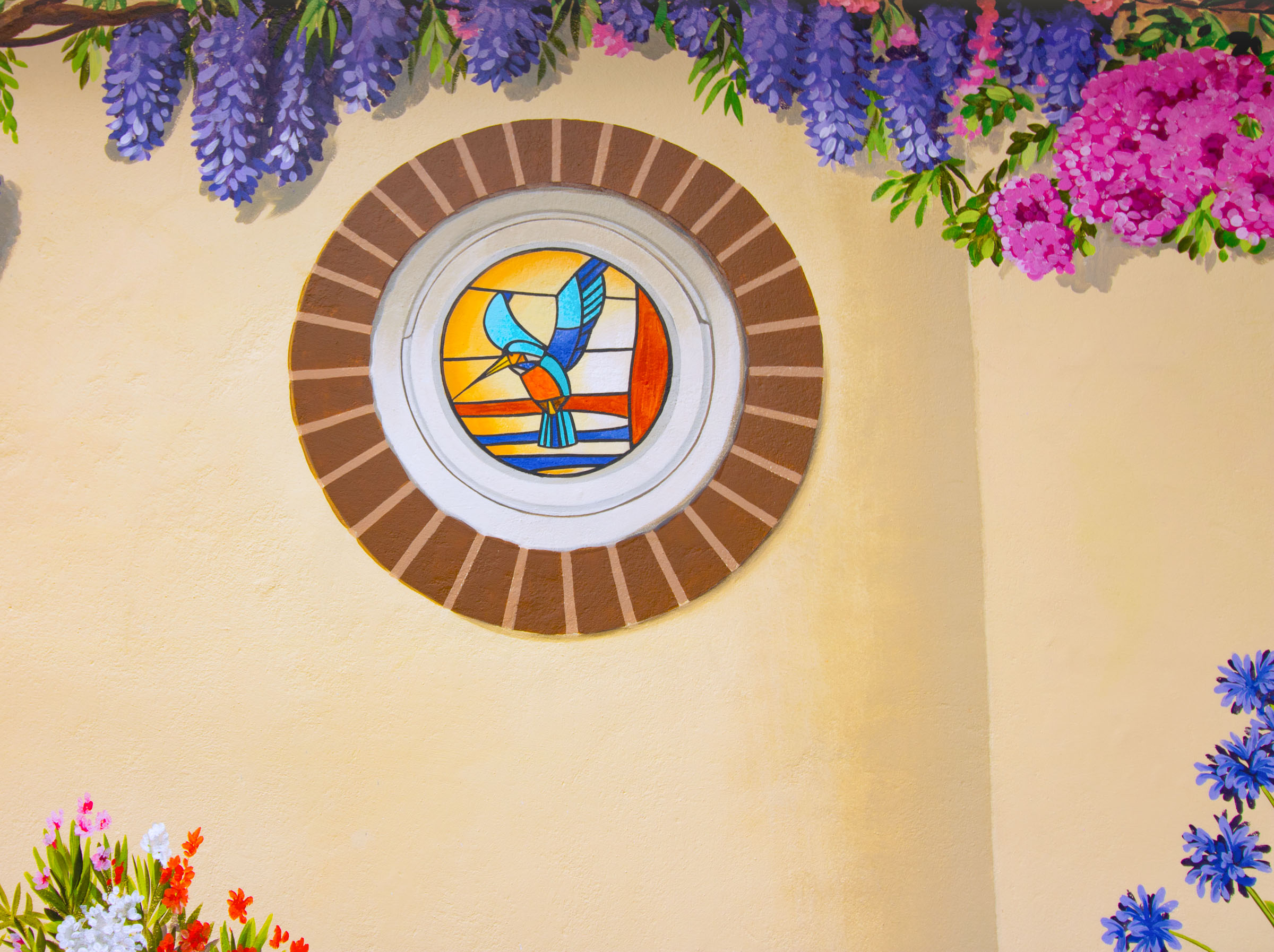 Trompe L'oeil circular brick window, with internally lit stained glass kingfisher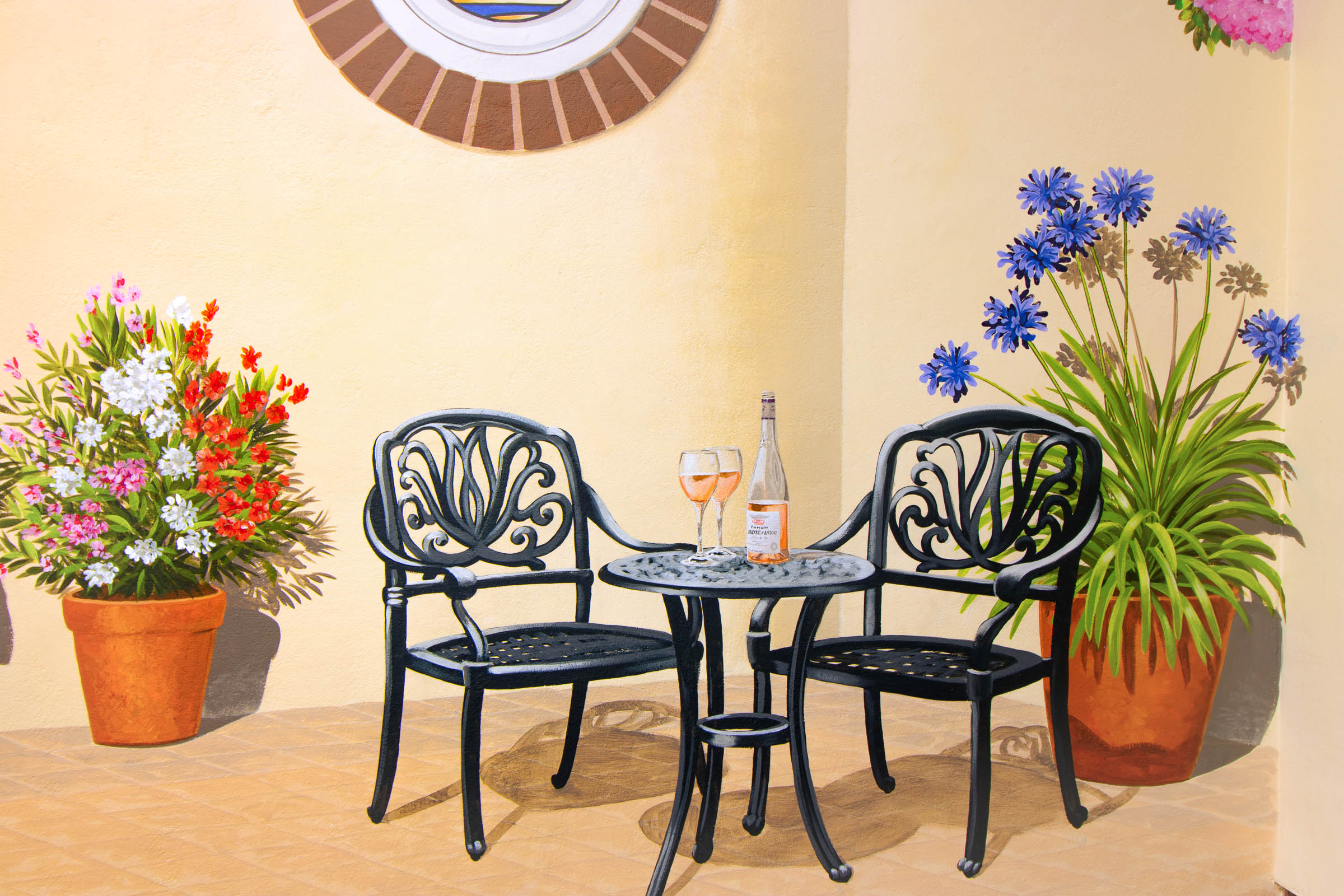 Patio trompe l'oeil with inviting table and chairs, flanked by splendid oleander and agapanthus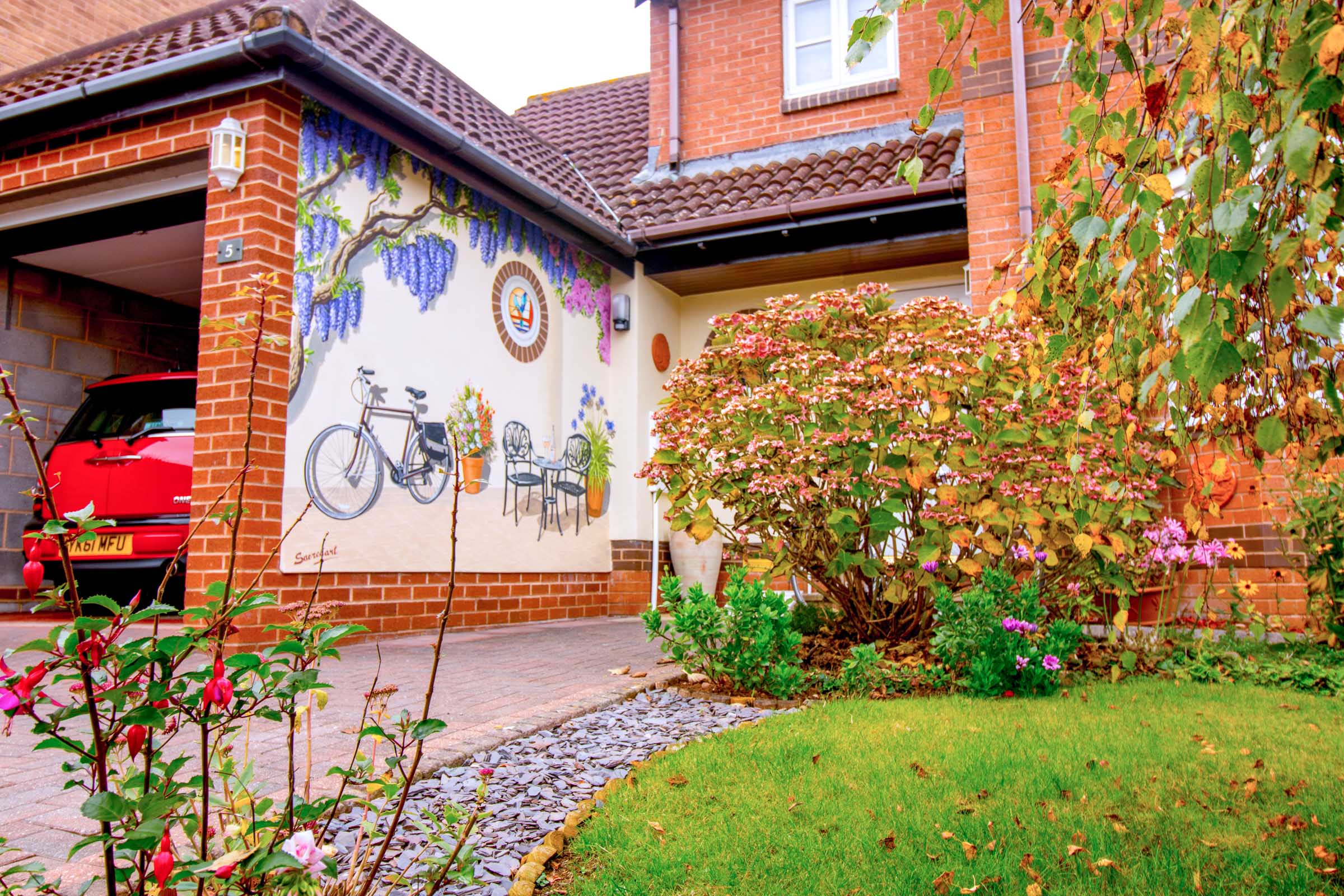 View from the end of the front garden.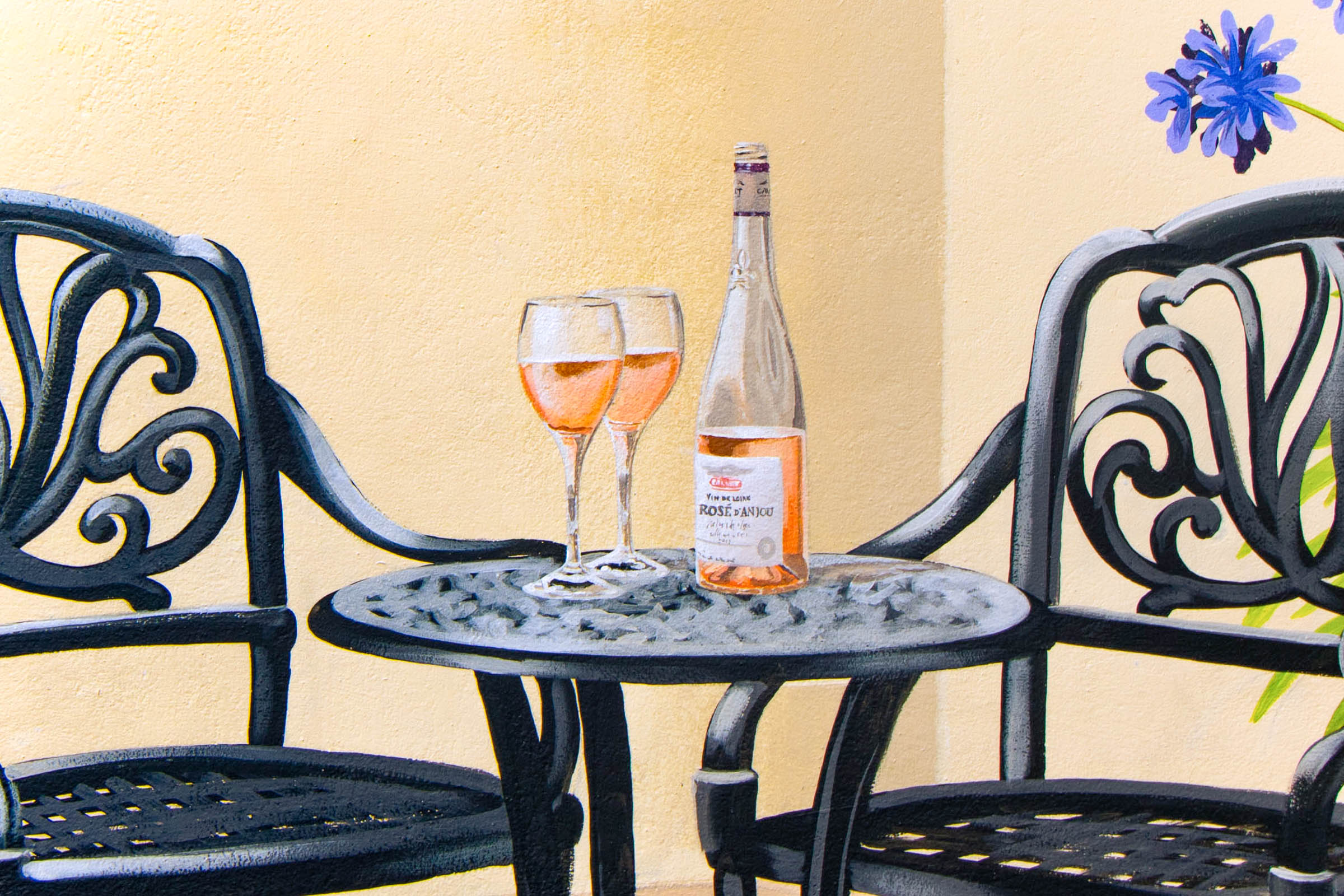 ..rounded off with a favourite tipple, Rosé d'Anjou. Salu.
A little more info about this mural:
Delightful trompe l'oeil mural on the side of a property garage, featuring treasured memories of of cycling holidays in northern France for a lovely retired couple.

The mural was painted by hand, directly on to the wall, as are most of the murals on this website.

Date - 2018
Location - Nr. Exeter, Devon