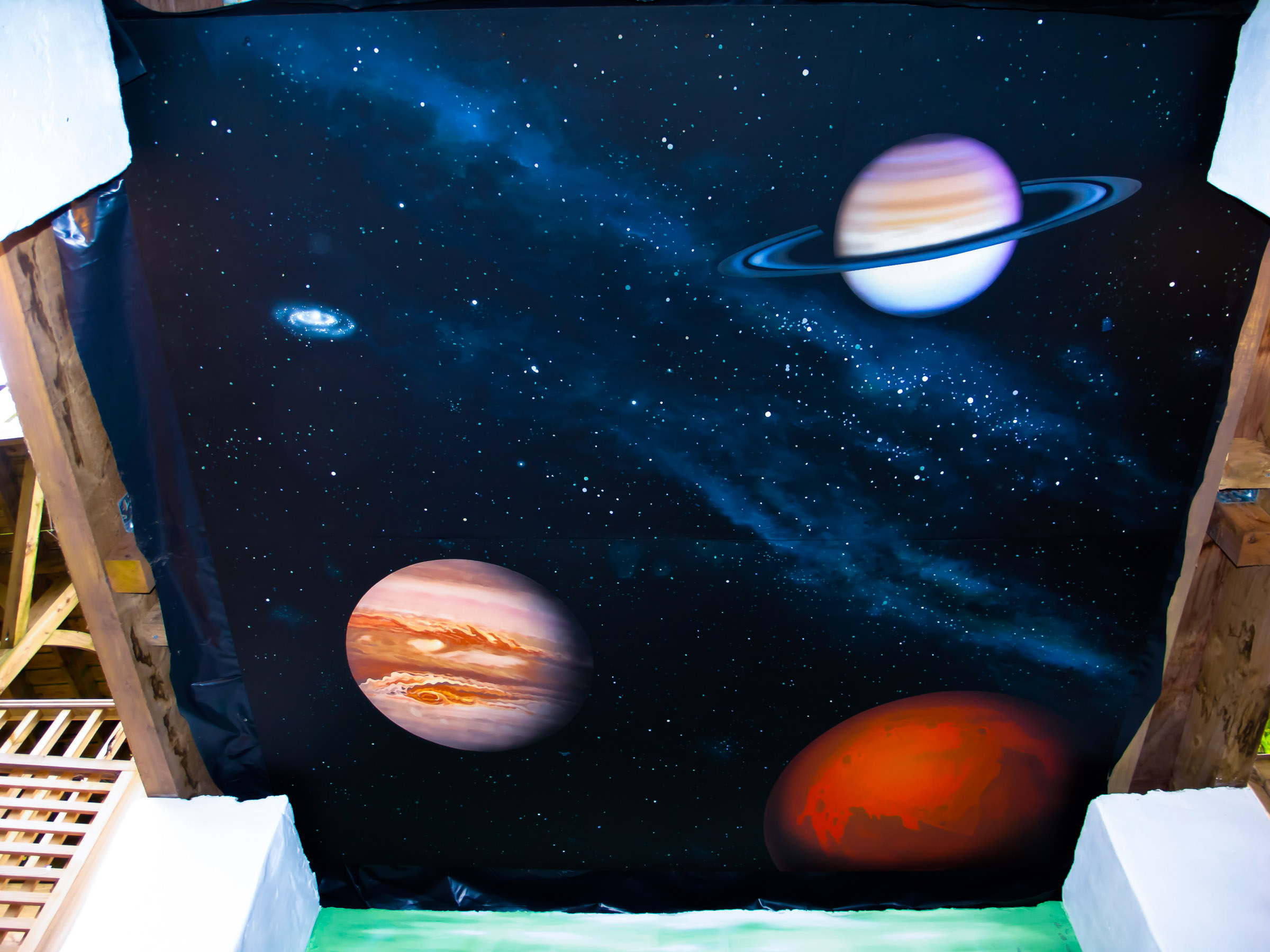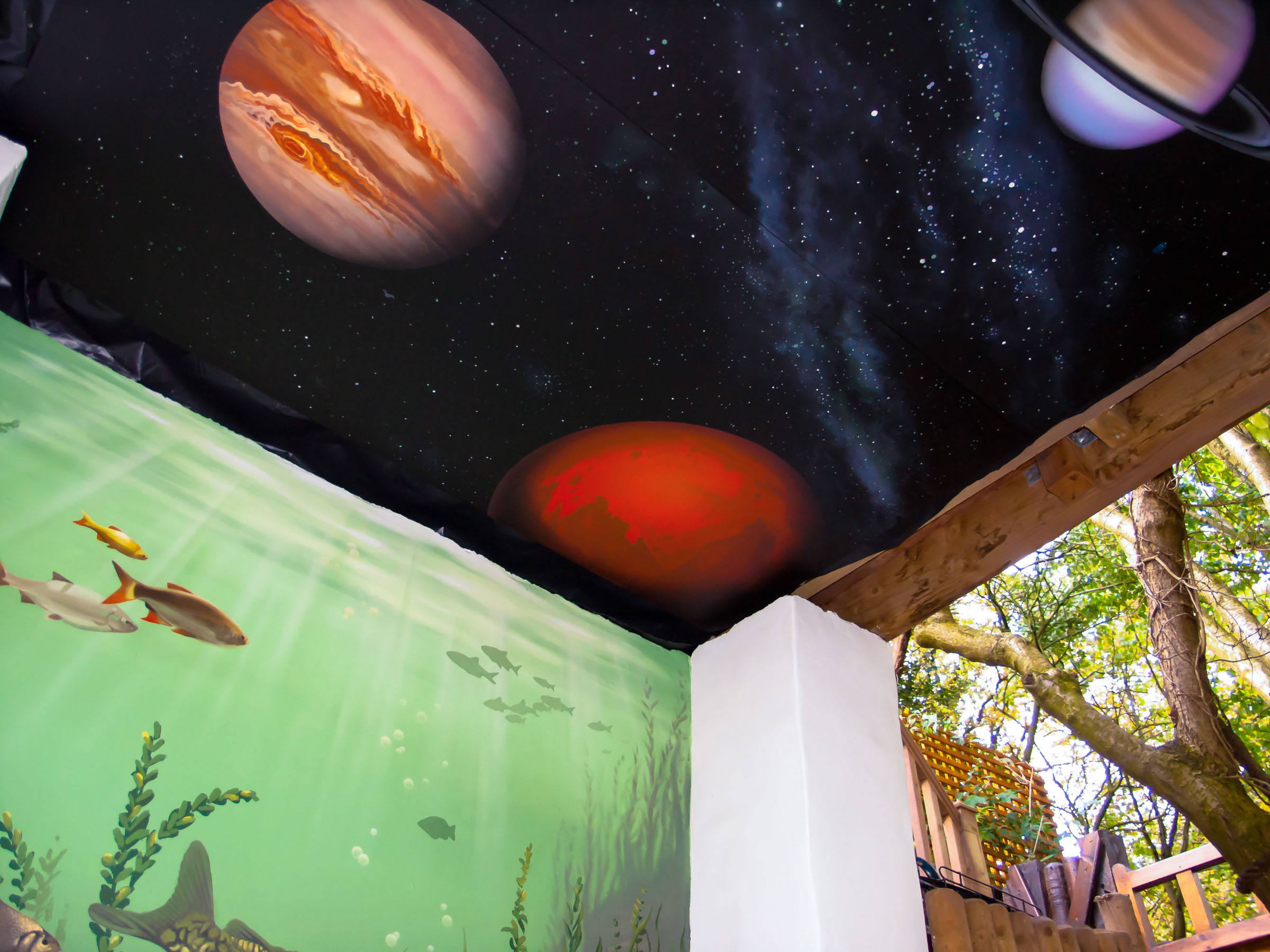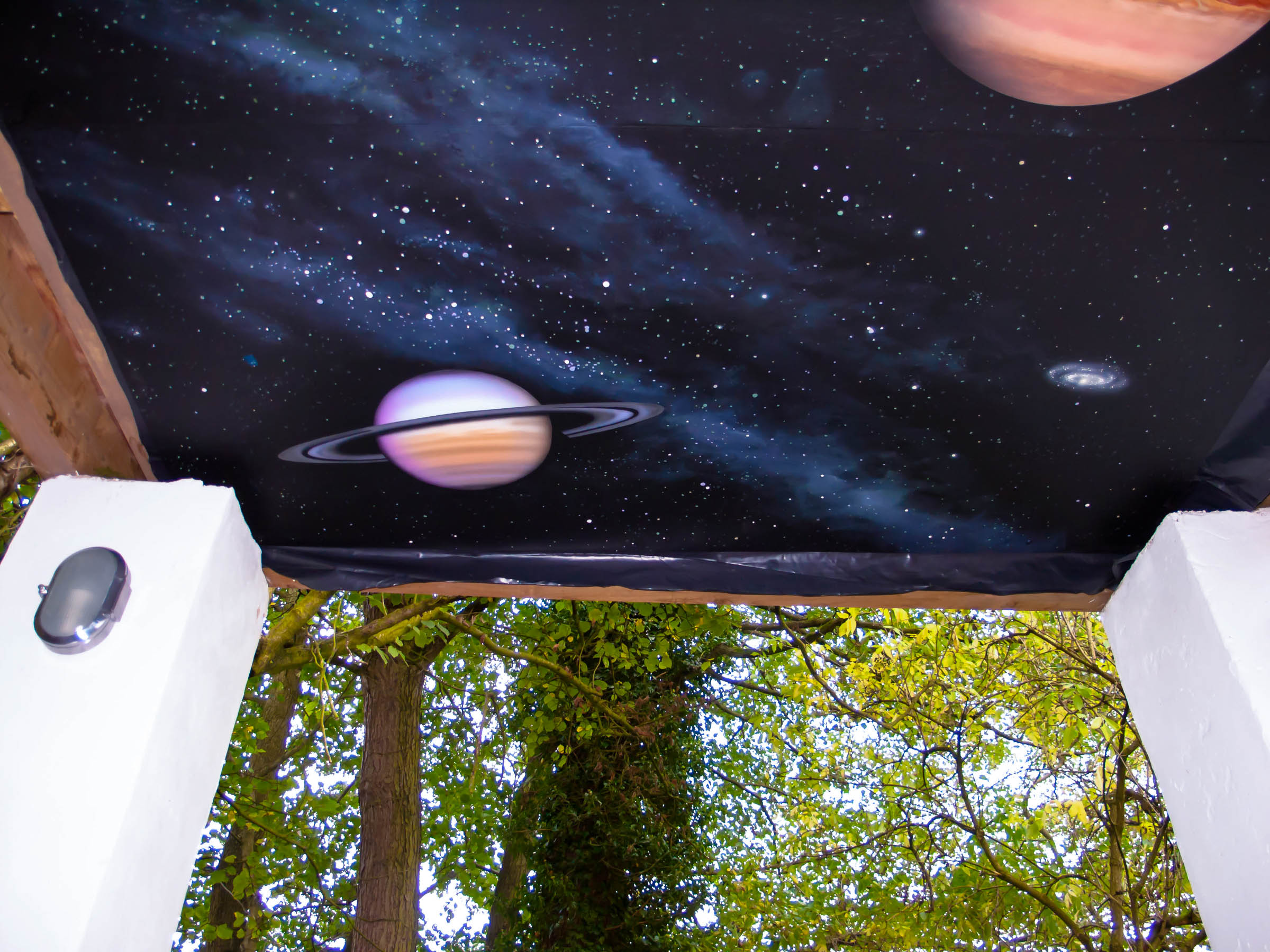 A little more info about this mural:
This work was painted on two sheets of marine ply, individually, and then installed on the ceiling of an exterior garden arbor.

A curious commission where two very different ideas were asked for, this part on the ceiling of saturn, mars and jupiter in front of the milky way was enjoyable to paint as I got to play with the airbrush. There was some finishing work still to be done around the edges of the construct, which can be seen here.