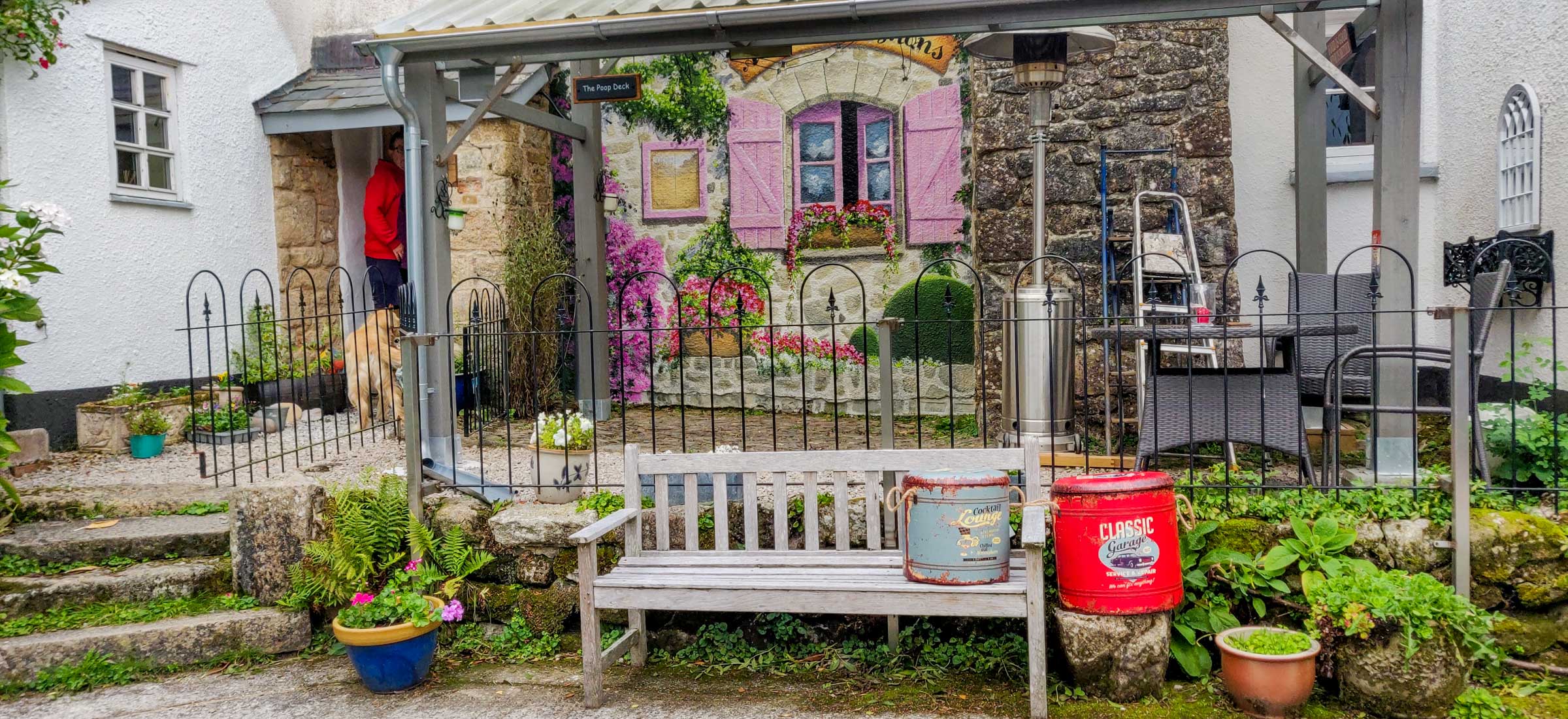 Trompe l'oeil french cafe exterior in the heart of Devon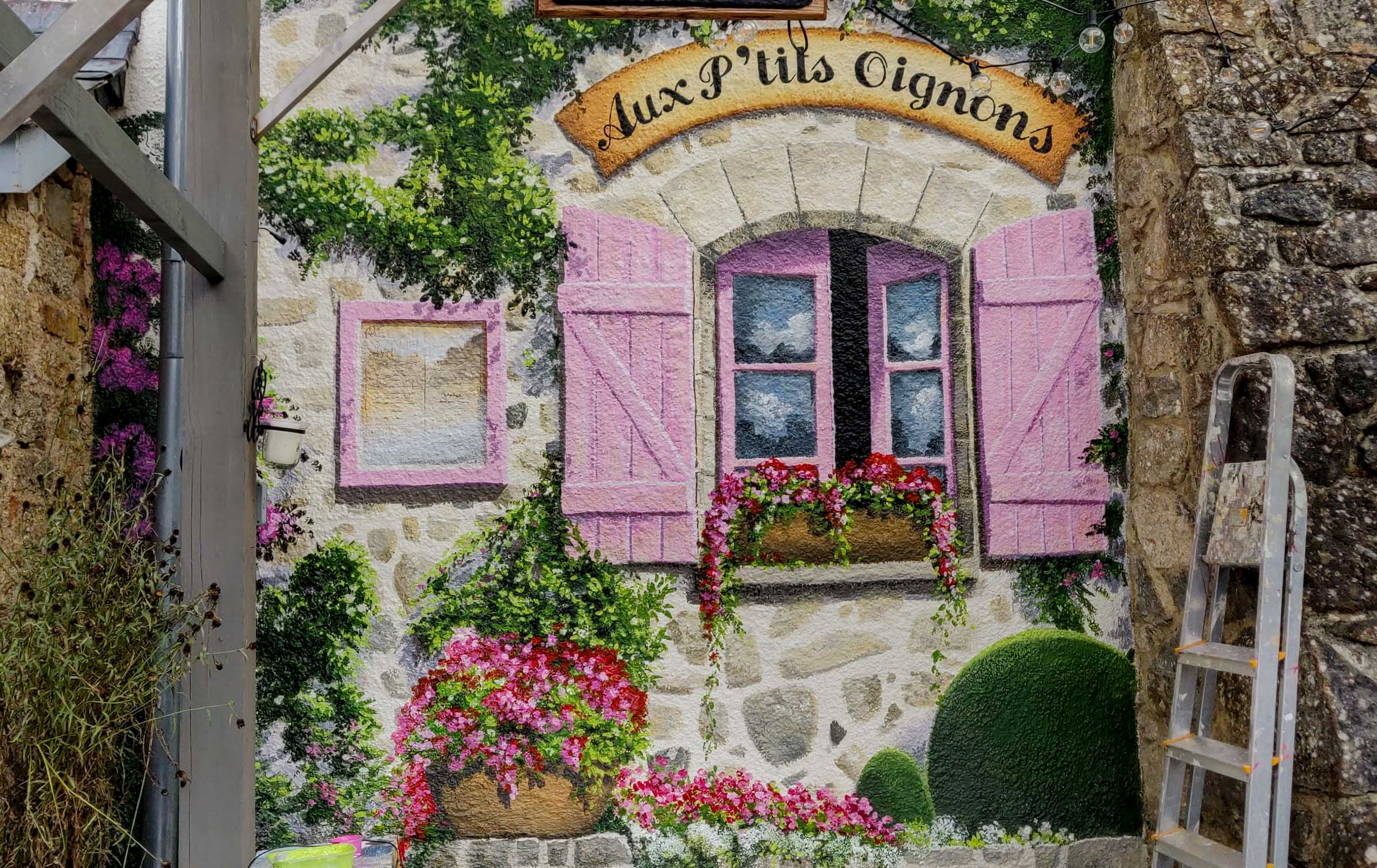 "Two years on after you painted it, it still looks as good as the day you finished it and I just wanted to let you know how pleased we are with it and how much it has added to the ambience of the Poop Deck now renamed La Terasse. It is so nice to sit out in our own rural French restaurant in an evening with the soft lights on and the sun setting. A truly wonderful piece of work for which we all thank you."

Lovely feedback from client, John Bonnett

Date - 2020
Location - Dartmoor, Devon, UK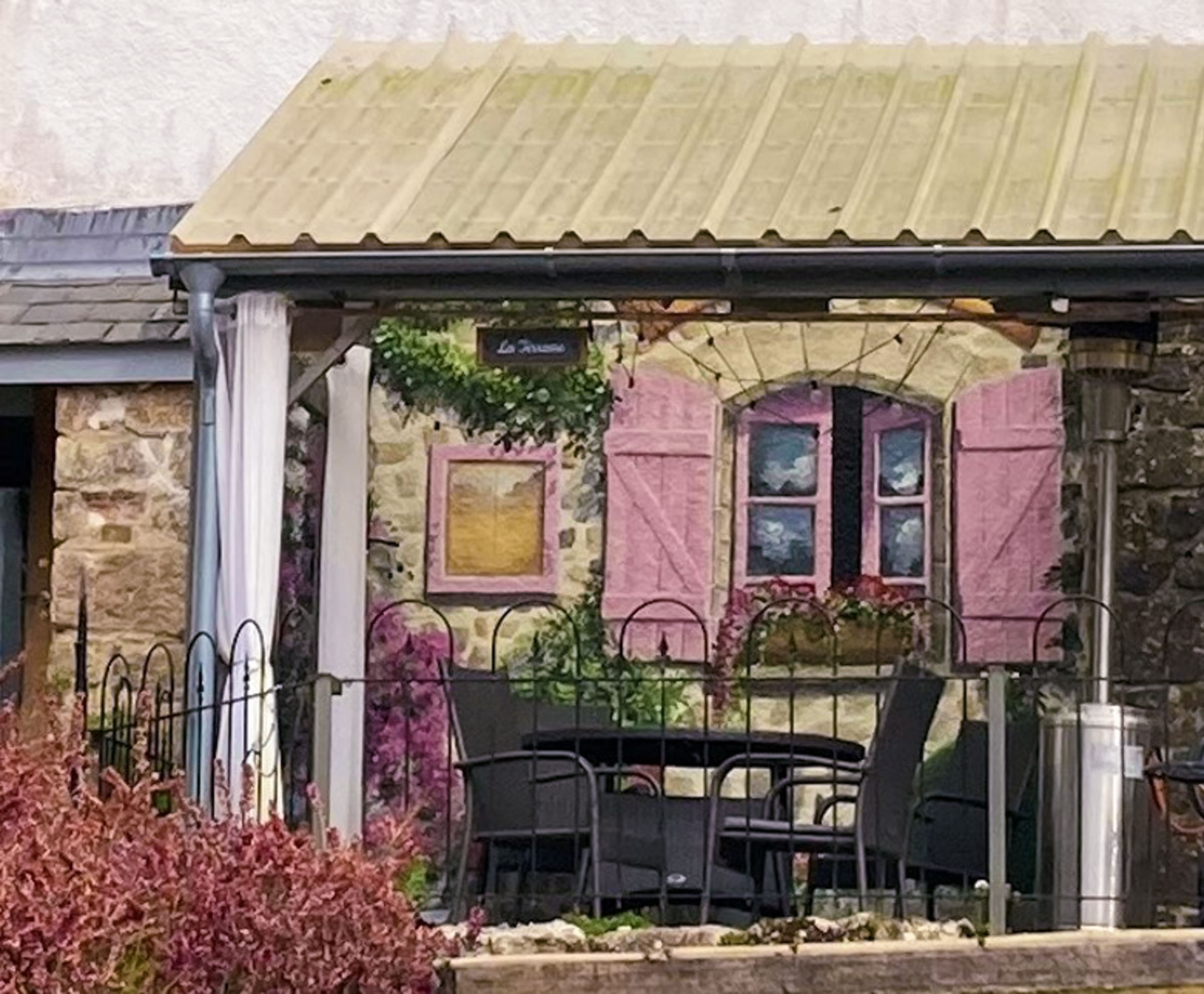 Such a pretty spot for whiling away a pleasant afternoon, even in the rain.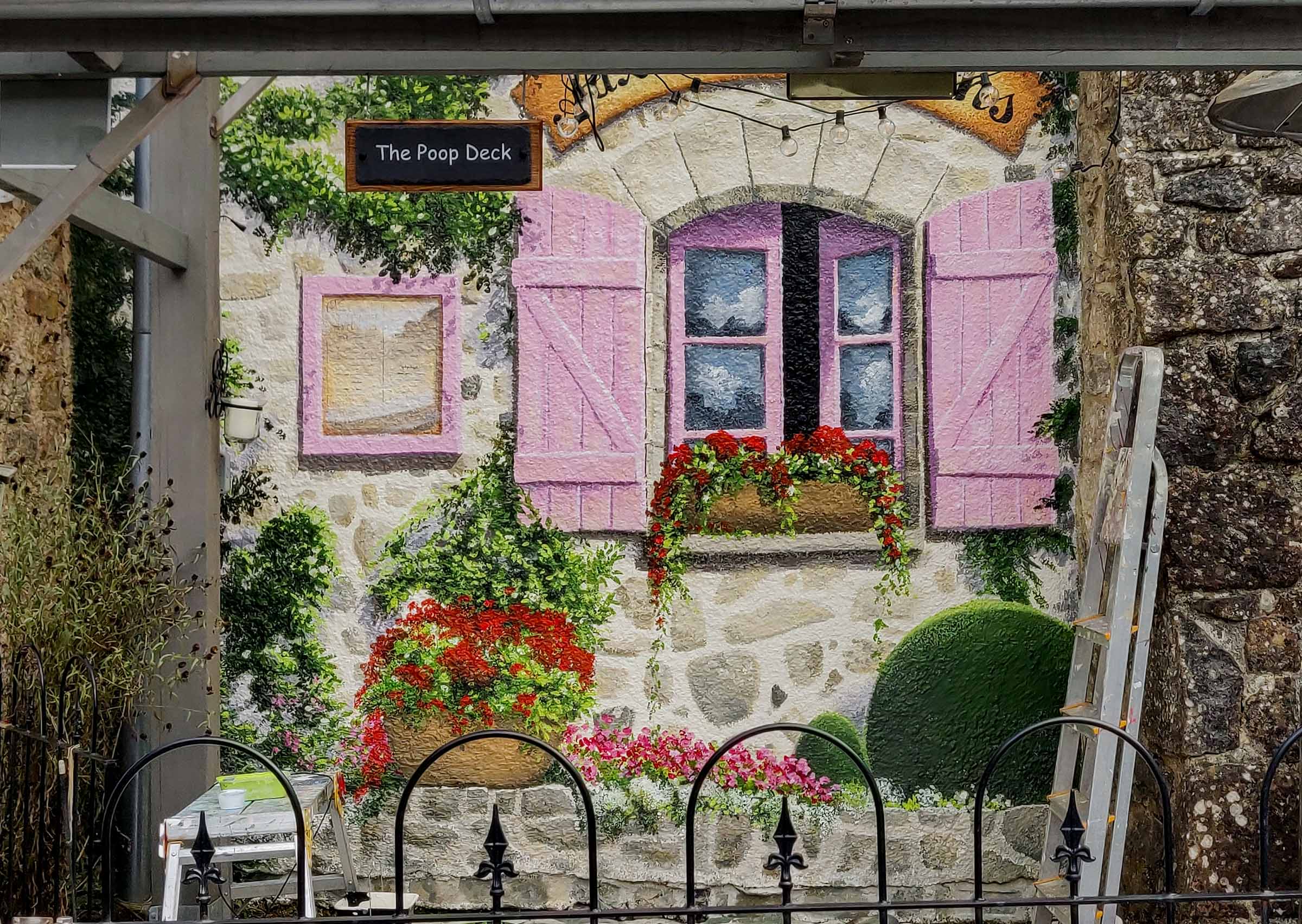 Troughs of bountiful flowering plants are spilling over hand painted stonework. Notice the way the rendering actually adds some great texturing to said stonework and plants.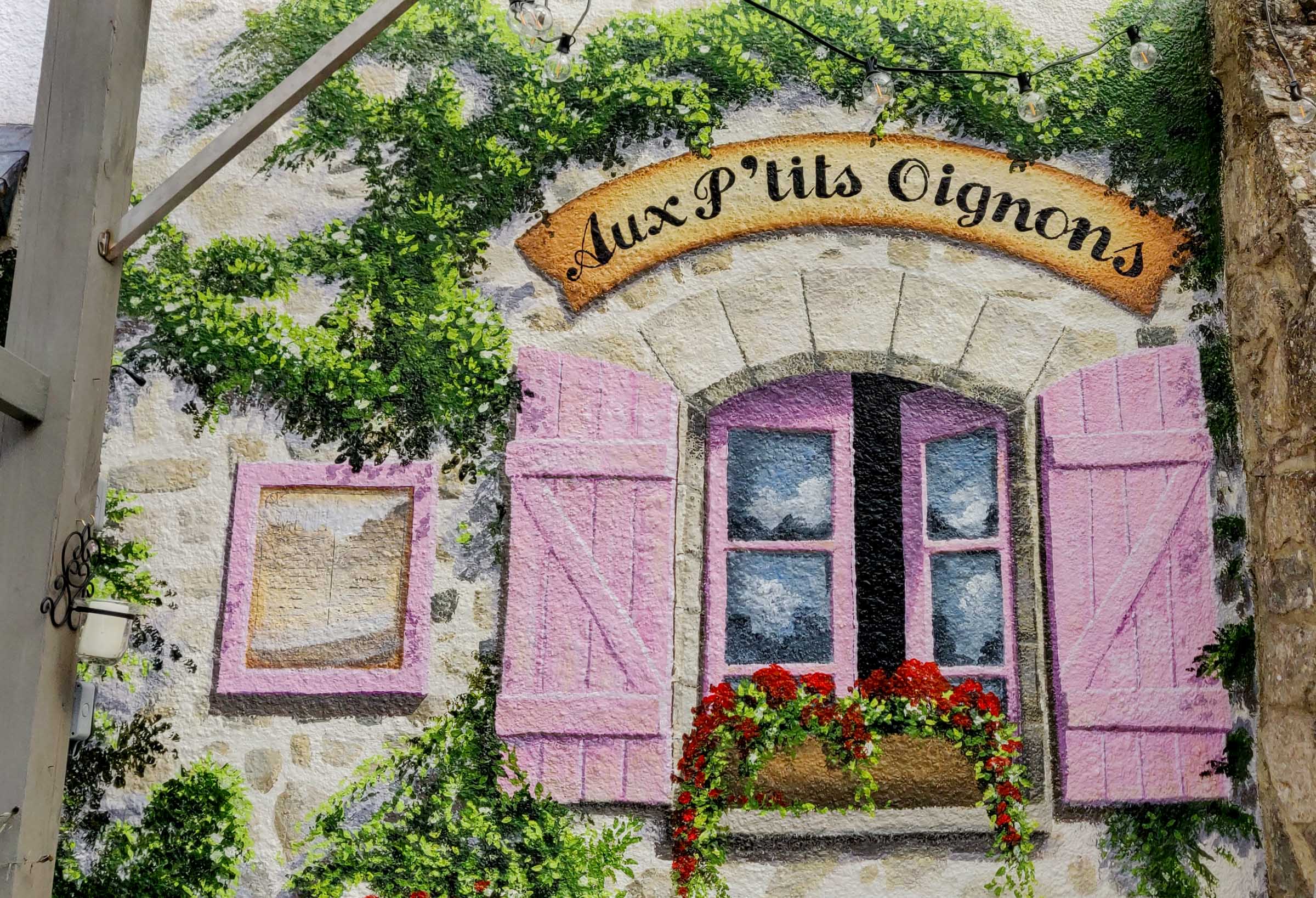 "Aux P'tits Oignons" Trompe l'oeil sign and window, with menu on the left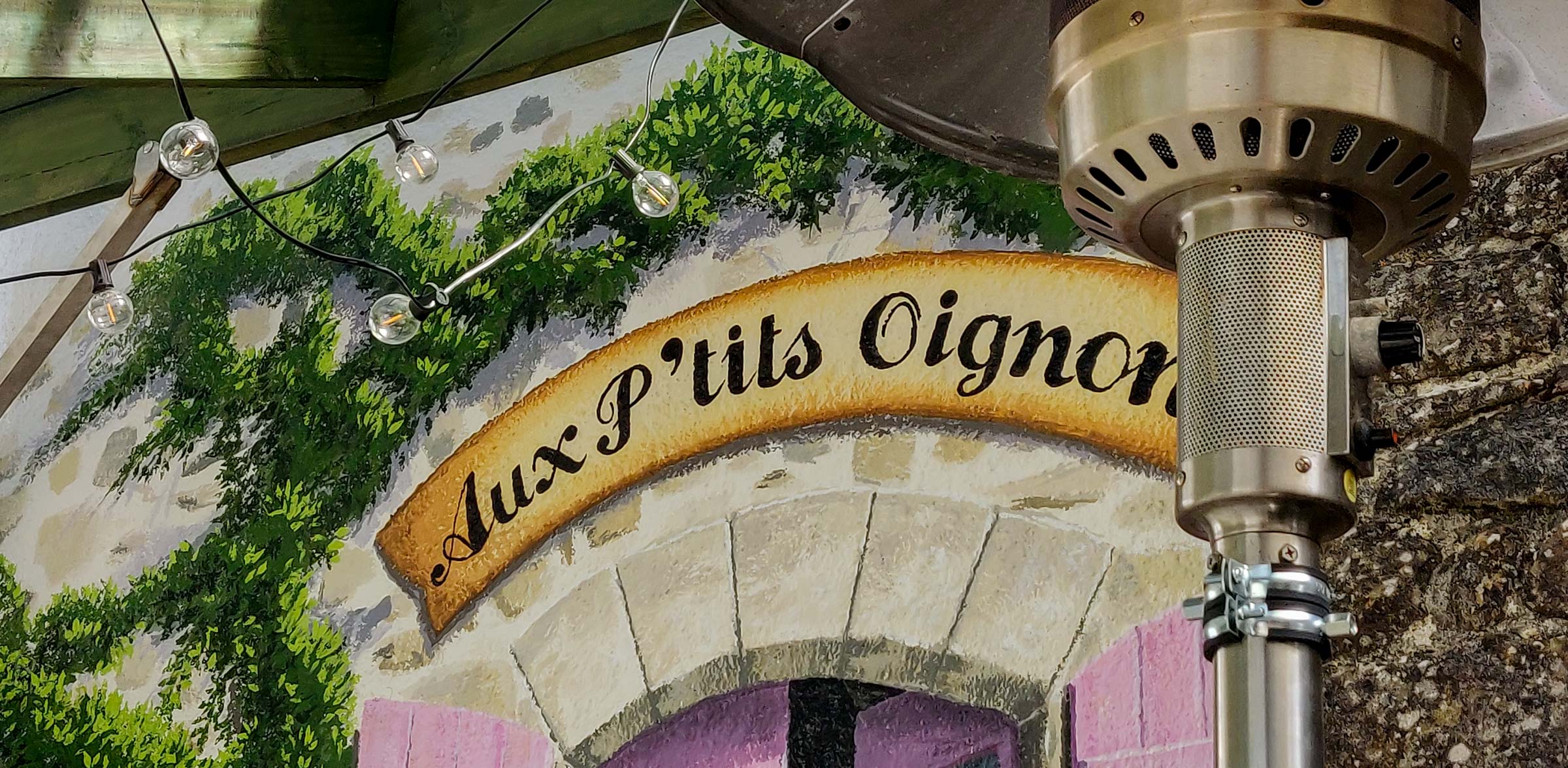 Hand-painted sign from a jaunty angle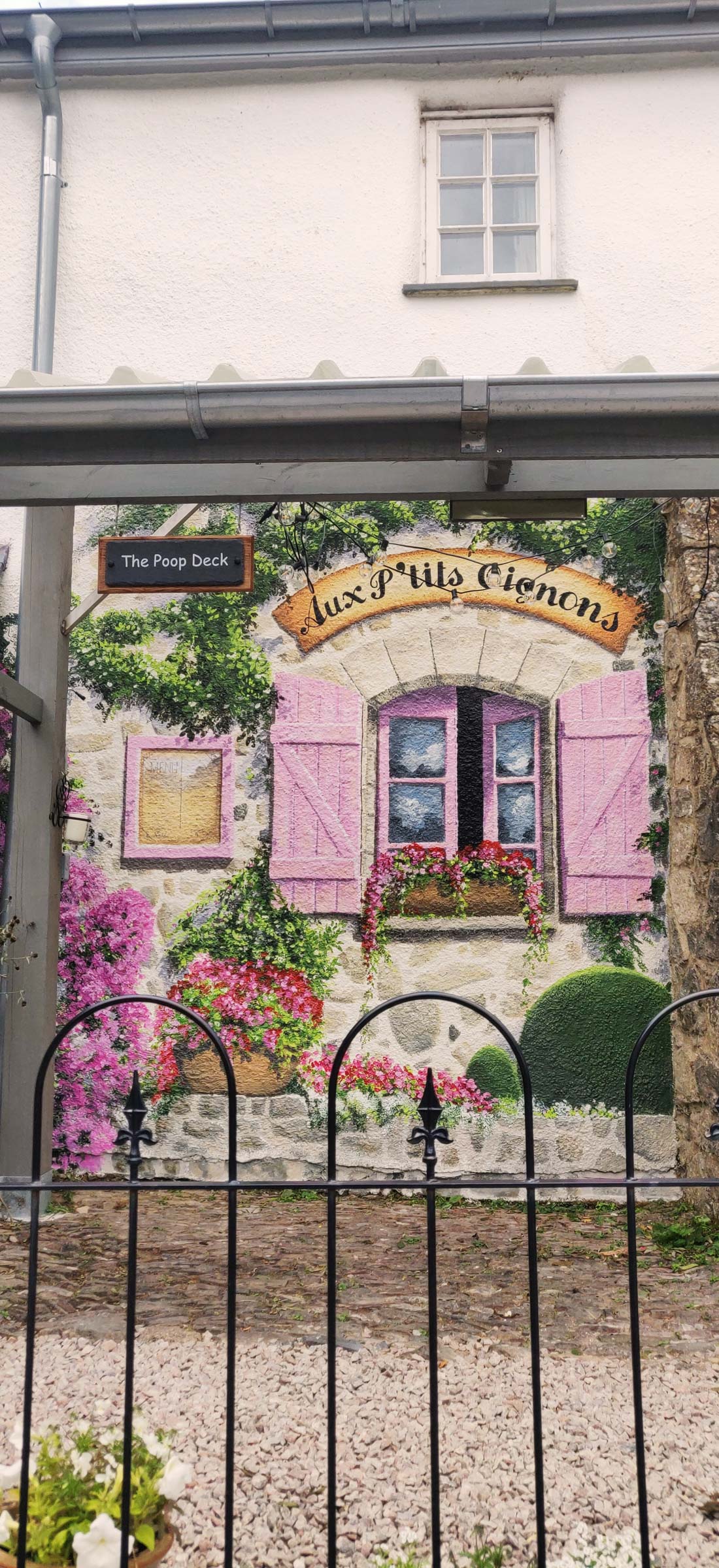 Image showing the area's previous name before the trompe l'oeil transformation, now called "La Terasse", which I think you'll agree is a tad more suitable!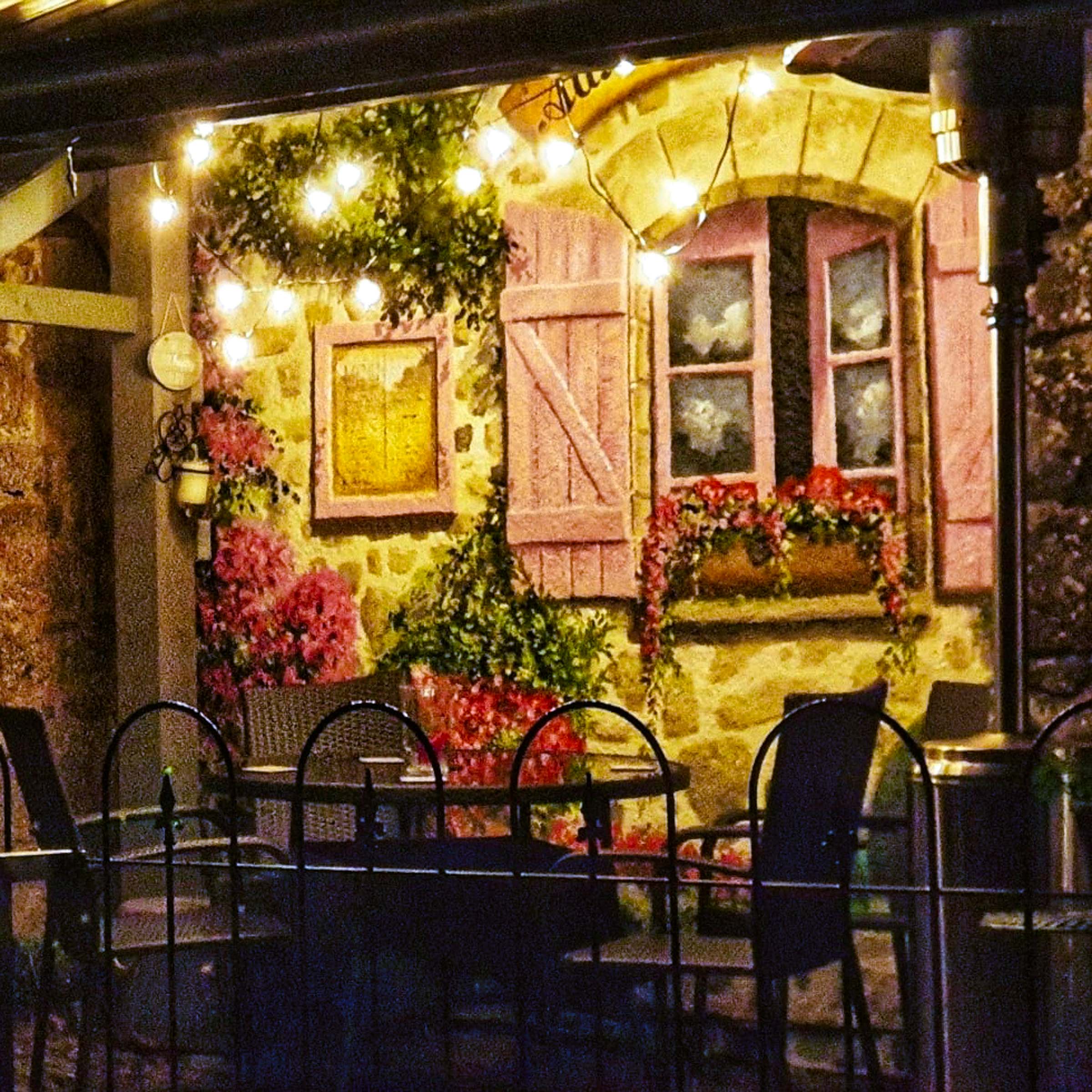 ..and now is the perfect place to wind down with a glass of rosé and some gentle conversation. Salutation!